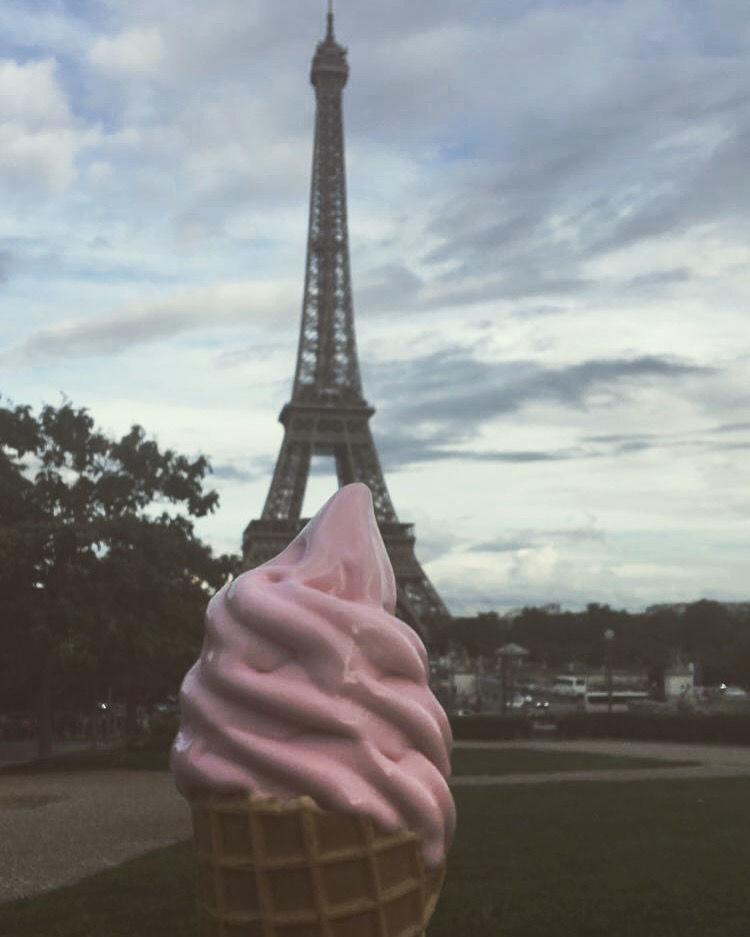 Day 1: Pinch Yourself!
Paris is a dream come true.
Extraordinary architecture, quintessential cuisine, streets studded with inspirational dressing and design- the city is a celebration. It welcomes you to a world of unparalleled art, food and music (everything you'd travel to Europe for). And when there's so much that surrounds you in a city, you'd love to keep it solo. My trip to Paris was a two-day affair which included my travel to and from. So, as a girl without a plan (that I am even in general),  I booked the bus from Brussels to Paris and booked the cheapest place to lodge in the last hour.
The bus journey was pleasant but I was restless. I couldn't help but stay wide awake from all the excitement I was holding in, while everyone around me slept peacefully. So, I flipped a page of my Rumi book I was reading and landed on a quote which said:
"Live in the nowhere you came from even though you have an address here"
That's when I realized how 'at home' I felt on these roads unknown. And even though the ride got a little bumpy, I had the most comfortable nap of my life knowing that for once, I was heading right.
I got off the bus and walked for good 10 minutes to find the metro station in Bercy and took a metro to Montmarte, where I had booked a room. I reached safely and was instantly proud of myself. I wondered how I grew up a lot more this trip than I did in the last decade.
Day 2: Explore and Embrace
Stepped outside the hotel (read as hostel) room and inhaled the Parisian air. The fresh fragrance of coffee and crepes sank in my soul as I set out to explore the city I've been wanting to go to since I was a kid. My ride and guide? The Paris Metro, quick and easy! Since there was no plan on what place to visit first, I decided to go alphabetically.
First stop, Arc De Triomphe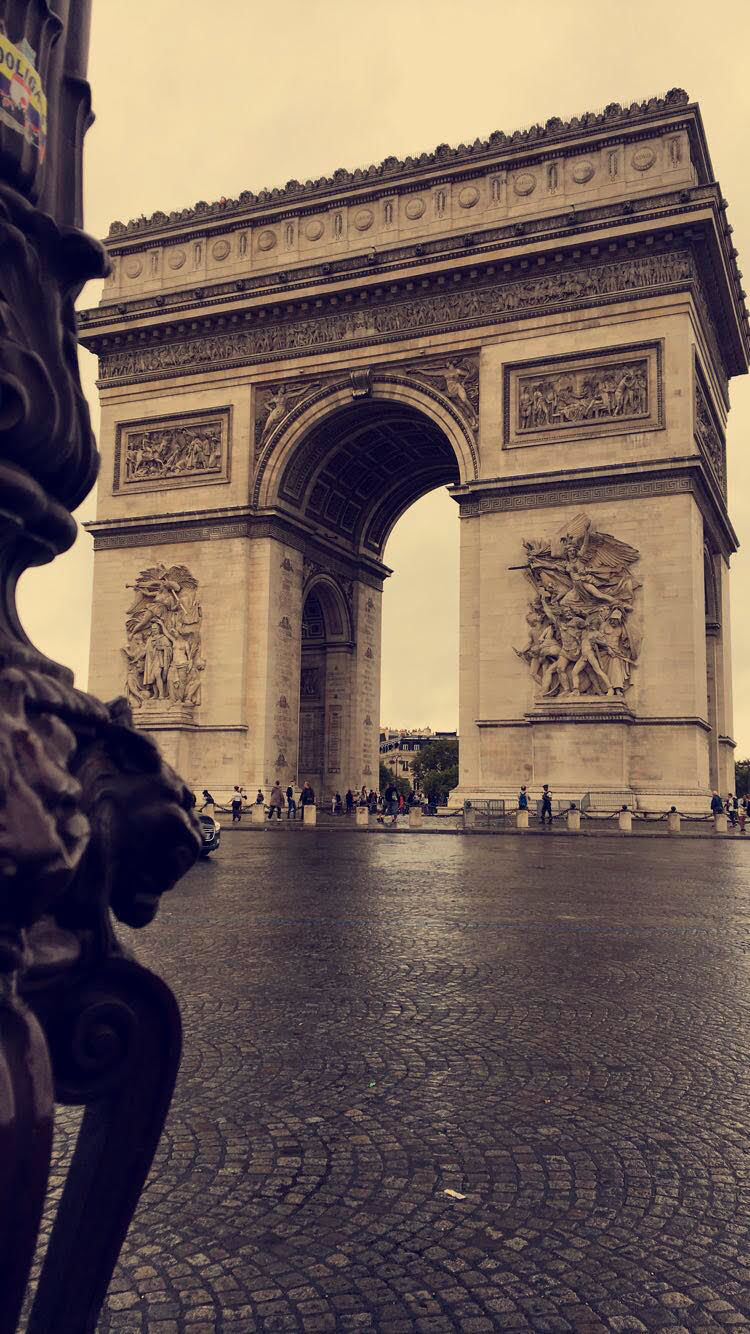 Just outside Notre-Dame, slightly to the left, there's a street full of food. Just what I like! I knew I can't leave Paris without having an authentic Macaroon with a cup of hot wine. So I did! 5 euros later, the stomach wasn't full but the heart was!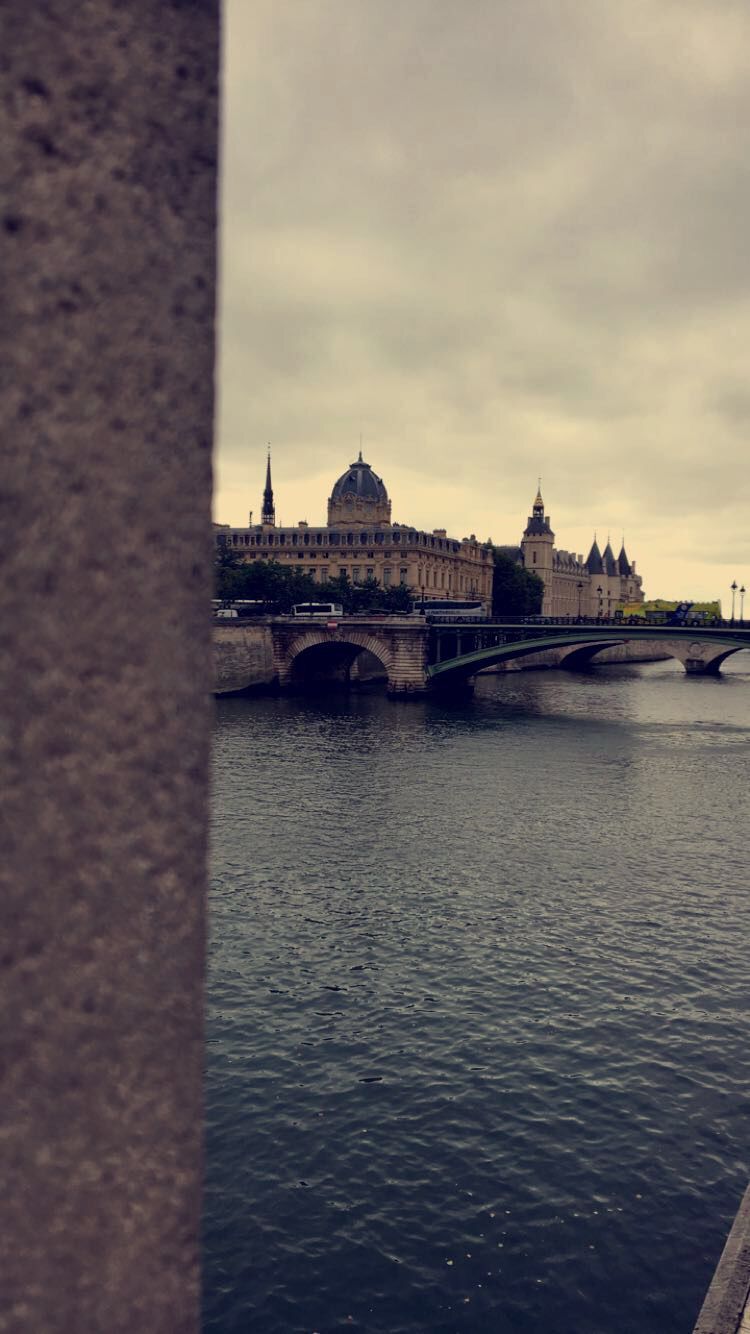 I read this 'Places to See when You're in Paris' blog once and it mentioned the Cathedral for its enchanting architecture and it was enchanting indeed. The gorgeous Gothic composition could inspire the next doodle I make or might have inspired some the most prolific artists in the world (that's bigger, obviously since there's not even an ounce of an artist in me). Notre-Dame was stunning. It was the first time I spent so much time in a church, lit a candle and felt beyond nice. It was almost time for lunch and I knew what I'd like to have this afternoon in Paris (and I pinched myself again!)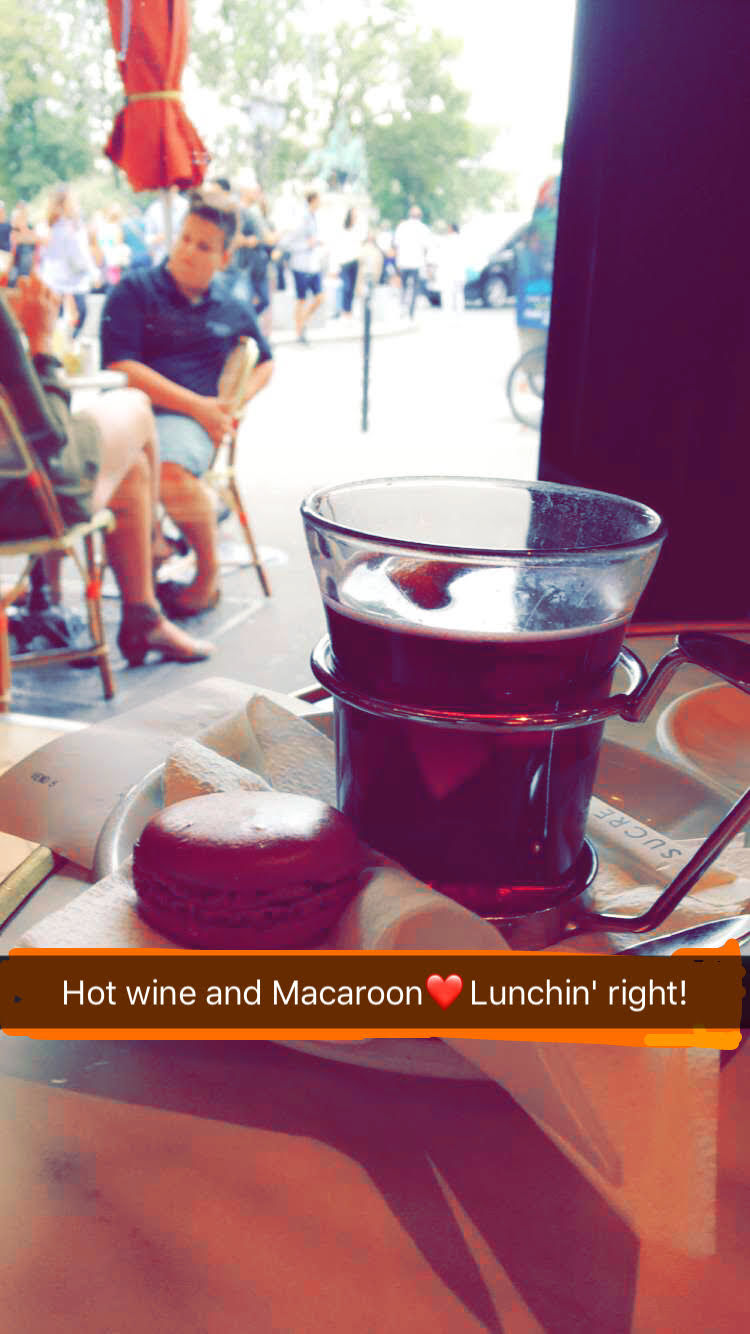 I wish I didn't have to disappoint Mona Lisa but the crowd was overwhelming. It was a nice warm day in Paris and of course the whole city was out on the street. With less than 24 hours left on the clock, I decided to feel happy about making it to the facade at least. So, I took the metro to my next stop. It's N after M right?
Notre-Dame De Paris
I have this thing for memorials. Back in Delhi, I always run to India Gate on some weekends and just get driven by the glory it stands for. My visit to Arc de Triomphe was a similar feeling in a different dimension. The figure stood strong on the west end of Champs-Elysees, the highest street of the world, I feel. It was my first morning in Paris and I was already motivated to find my passion in life and get that 'ride or die' attitude (still on it). Impressed by the architecture, I spent 2 hours clicking pictures and reading about the monument until I was hungry and walked towards Champs-Elysees to find the cheapest bite I could, a pack of chips for 0.80 euros.
Next Up, Musee Du Louvre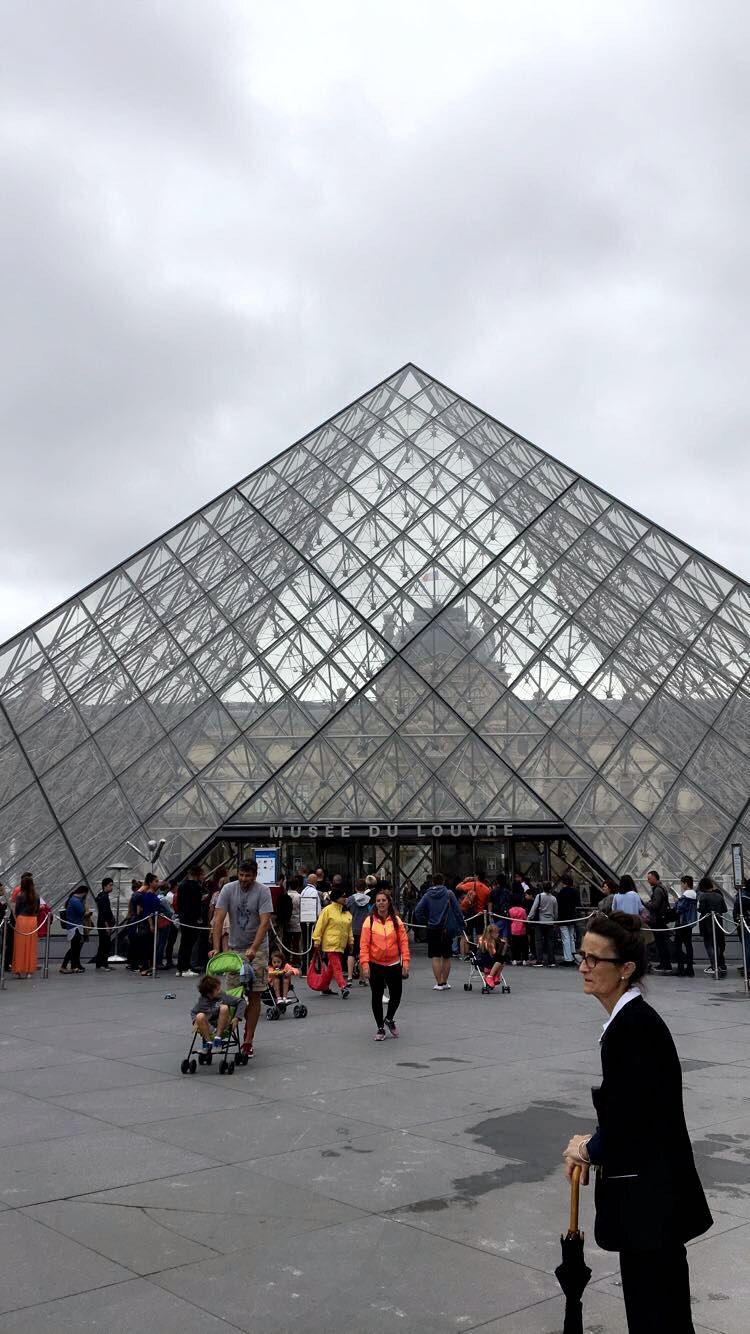 If I haven't said enough already with these pictures, I really don't mind over expressing my feelings for The Iron Lady I had been longing to meet. I remember scribbling the figure on the back of my French notebook when I was in standard 6. I spent a sunny afternoon looking at the Eiffel Tower with eyes twinkling with tears of joy. I went up the Eiffel Tower during the evening to witness the stunning sunset across the Parisian sky and as the nightfall took upon the horizon, I took the lift to the ground only to see the tower twinkling upon me. I stood there to absorb every grain of beauty that was in front of my eyes. Surreal!
And in these almost thousand words, I have said a lot and a lot not. There were experiences and moments that are engraved deep within my soul only for me to think back and smile. The next day, I woke up early bursting with joy and took the bus to my next adventure. And as I took to the road again, Paris grew from a place to a feeling.
Expenditure Break-up (Excluding Flight Fare)
Bus to: INR 1600
Bus From: INR 900
Stay: INR 2600 (for two nights)
Metro Fare: INR 750
Roaming and Eating: INR 1000
Nearest Metro Stations
Arc De Triomphe: Charles De Gaulle Etoile
Muse Du Louvre: Palais-Royal–Musée du Louvre station
Notre-Dame De Paris: St-Michel Notre Dame
La Tour Eiffel: Trocadero/Bir-Haikem
While walking towards the metro to my next and the most awaited destination, I came to this fairly busy bridge with benches and a view which was breathtakingly beautiful. I sat on the bench to click pictures that might not really do justice to how beautiful it was empirically. I sat there for a while to read the next sonnet from my Rumi compilation.
It's Time, Tour Eiffel (Eiffel Tower)