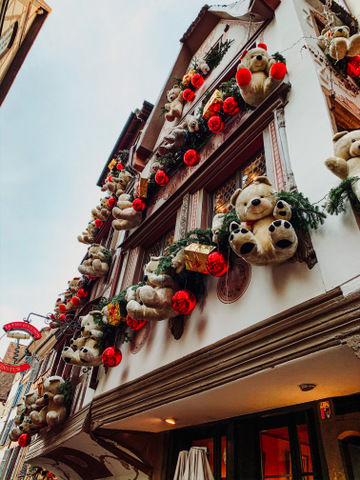 For All my travel adventures check out my Blog here https://www.myprettyglitterlife.com/home and to follow me on Instagram @thegranduchessofneverland
I think some of the best plans are made when there are no plans in motion. We really wanted to see the Salzburg Christmas market and to understand what the craze is all about, and we really wanted to do it this. But since we spent two weeks in Australia and Bali, we did not think we would be able to make it. Then Christmas came and Christmas went and we wanted to catch the last days of the Christmas market in Luxembourg and could not make it to Salzburg. Then on the Christmas night, our friends randomly made a plan to have a potluck dinner and then just sitting there we decided to drive to Salzburg on the weekend. Just like that, and what did I say in the beginning about best things happening, we took the drive and caught the market in its last week.
We Drove
From Luxembourg to Colmar to Strasbourg and back to Luxembourg
About 300 kms to Colmar in 3 hours and from Colmar to Strasbourg 72.8 km an hour driver and back to Luxembourg a 2-hour Drive. Colmar and Strasbourg form a part of the Alsace region and both as different as possible. Colmar is a little medieval town with an adorable little Christmas and Strasbourg a city with the most gorgeous Christmas market.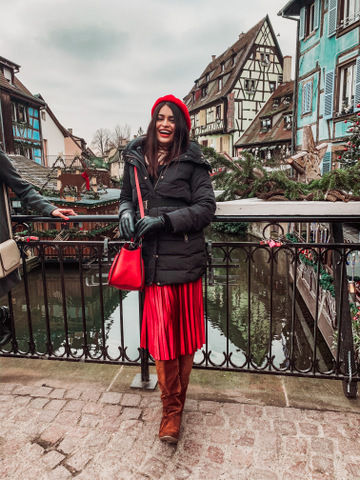 Colmar
We started by going to the famous Colmar bridge, Petit Venice- and don't be deceived by the picture, boy was it crowded. We managed to shove ourselves in and take photographs that look like there is no one else but, trust me it was busy. You will understand by the photograph of me on the bridge. This little town looks like its straight out of a fairy-tale, although that is true for many of the towns in Europe. But this one specially with its medieval architecture and little bridge over a brook looked like it belonged in a book.
Don't miss Petit Venice and clicking some gorgeous photographs in this town with little heart motifs all across. Check out my Instagram page for tons more photograph from Colmar.
We also bought a delicious bottle of Crème de Cherry Liquor from the Christmas market here. The Colmar Christmas Market is a little town square Christmas market which is absolutely charming.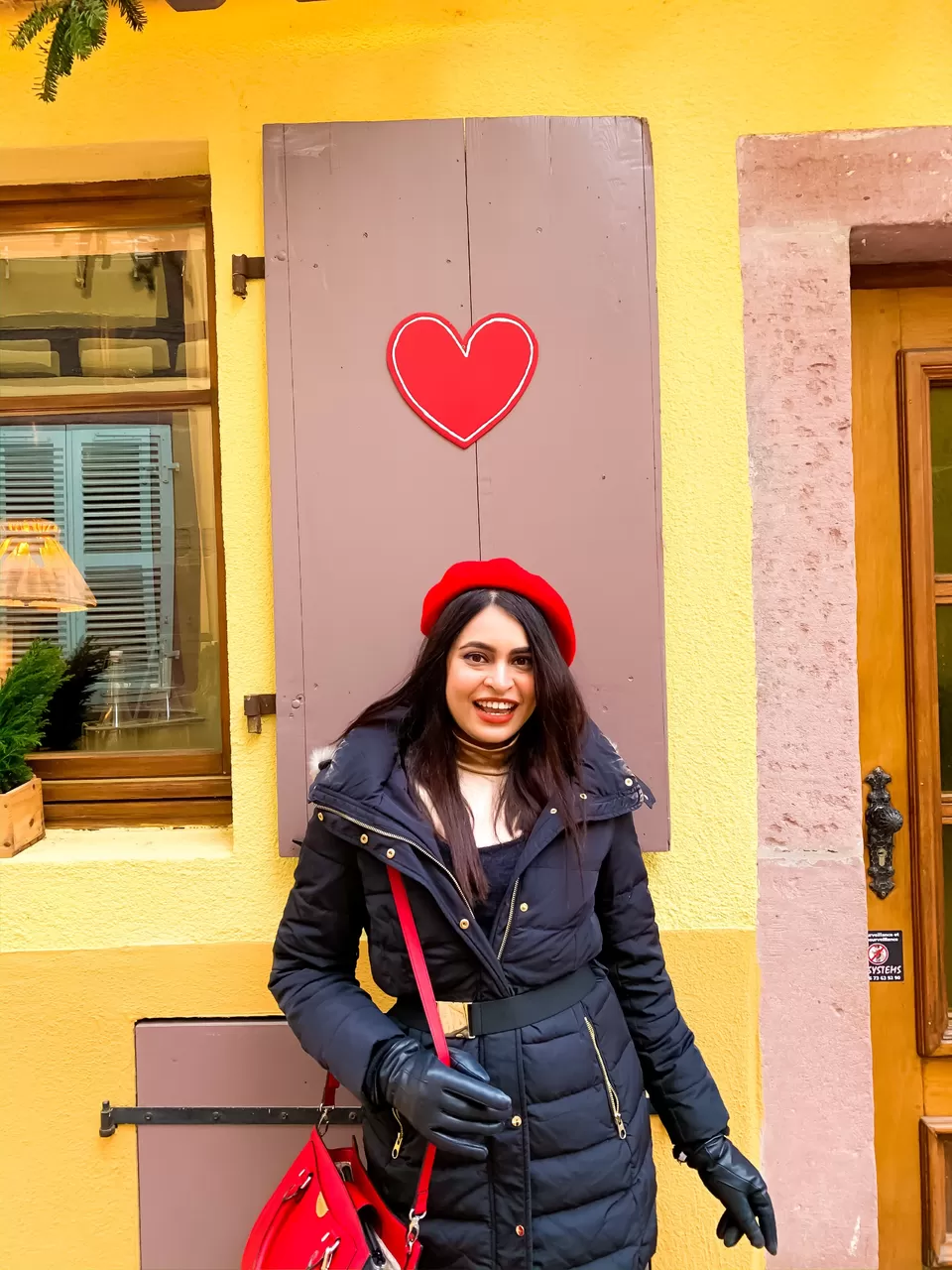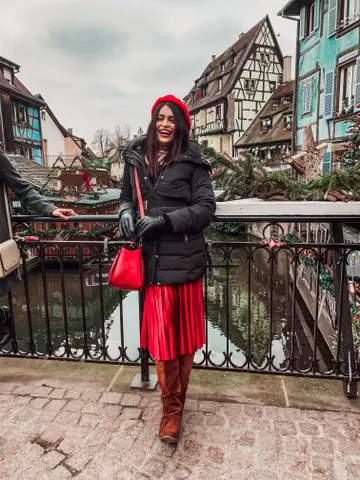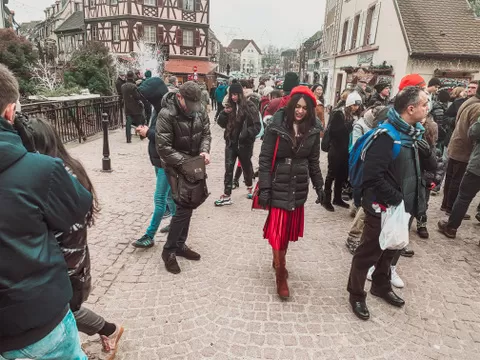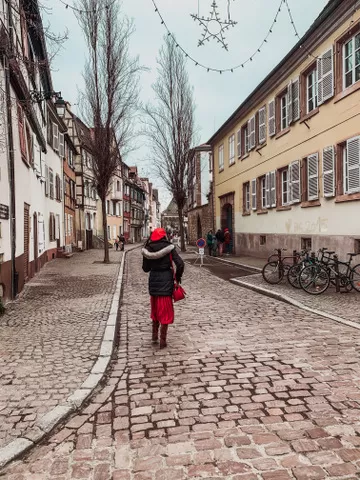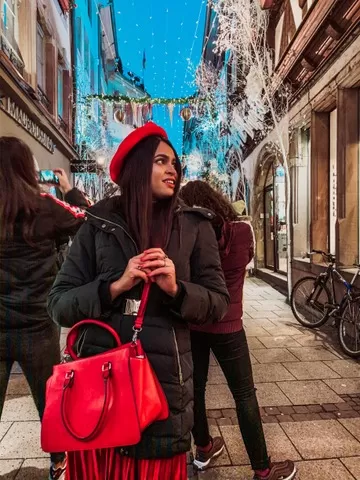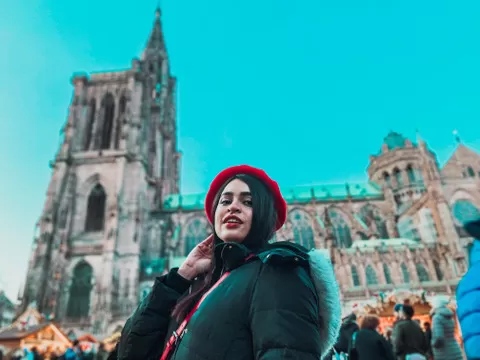 The Strasbourg Christmas market is the reason why we took this road trip. We drove down to Strasbourg from Colmar which is an hour drive. And the market just took our breath away, the city looked like a version of Santa's own little town with the most gorgeous and adorable decoration that you would.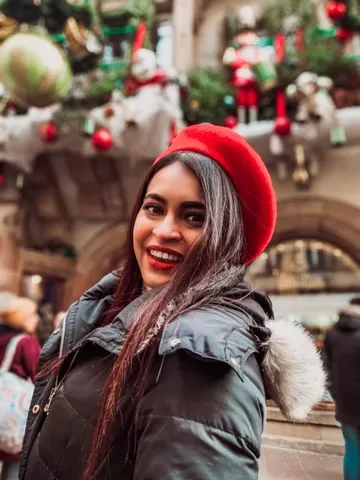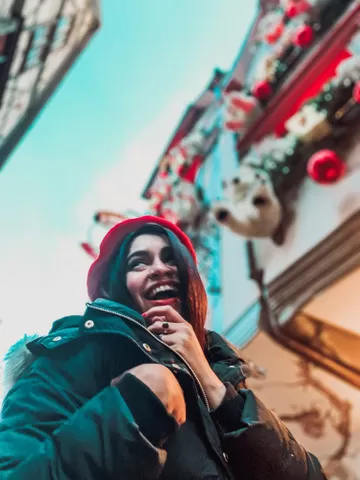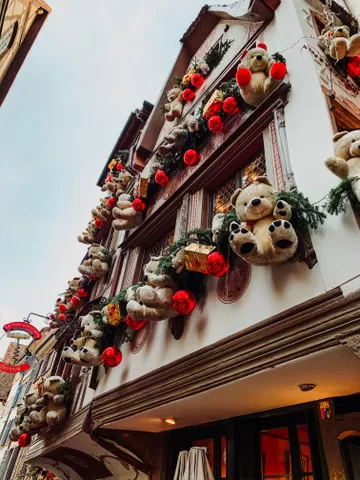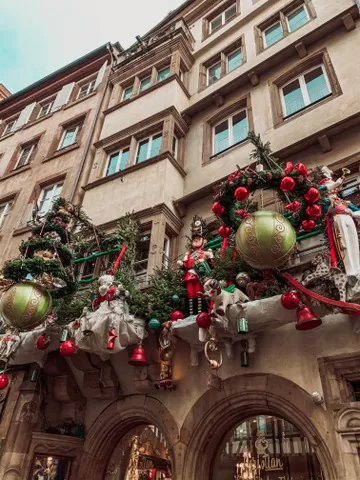 We ate at Le Gruber which is a charming restaurant that looks like its straight out of a medieval pub-with a very vintage feel to the set up. I ate the Chicken in Riesling Sauce with Alsatian noodles, Mr. H ate the Pike Fish in Riesling with a side of Alsatian noodles and our friends had the same one each. The food was delicious specially the Alsatian noodles which is typical to this region. It's a type of pasts and so delicious.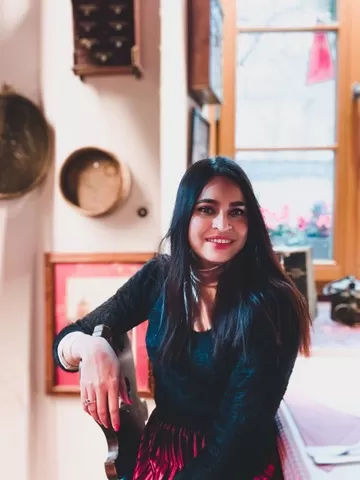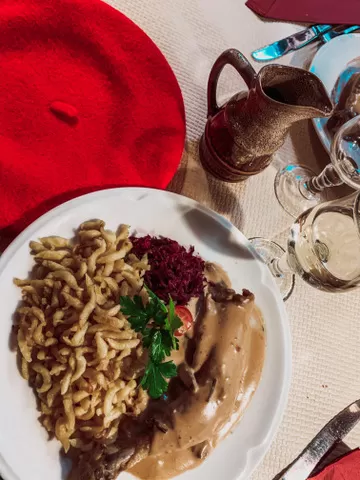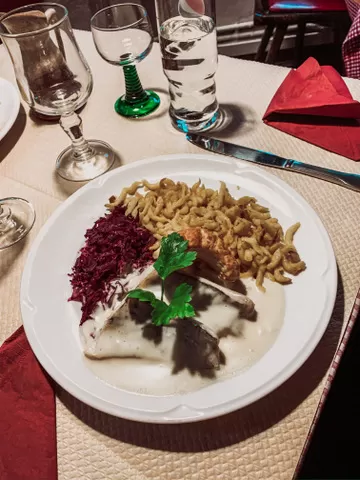 We then ended up walking through the Christmas market and being enchanted in every street. We also saw the most gorgeous Christmas tree which was a massive real fir tree that was decorated and had a beautiful light and sound. The Fir tree can be found on my Instagram stories.
Here is to more road trips that become etched in memories. Traveling to these places from Luxembourg is such a dream, we were back home by 8 and could sleep in our own warm and cozy beds after having travelled to another country for the day. For more such road trips from Luxembourg keep refreshing my page and always keep lusting for travel.