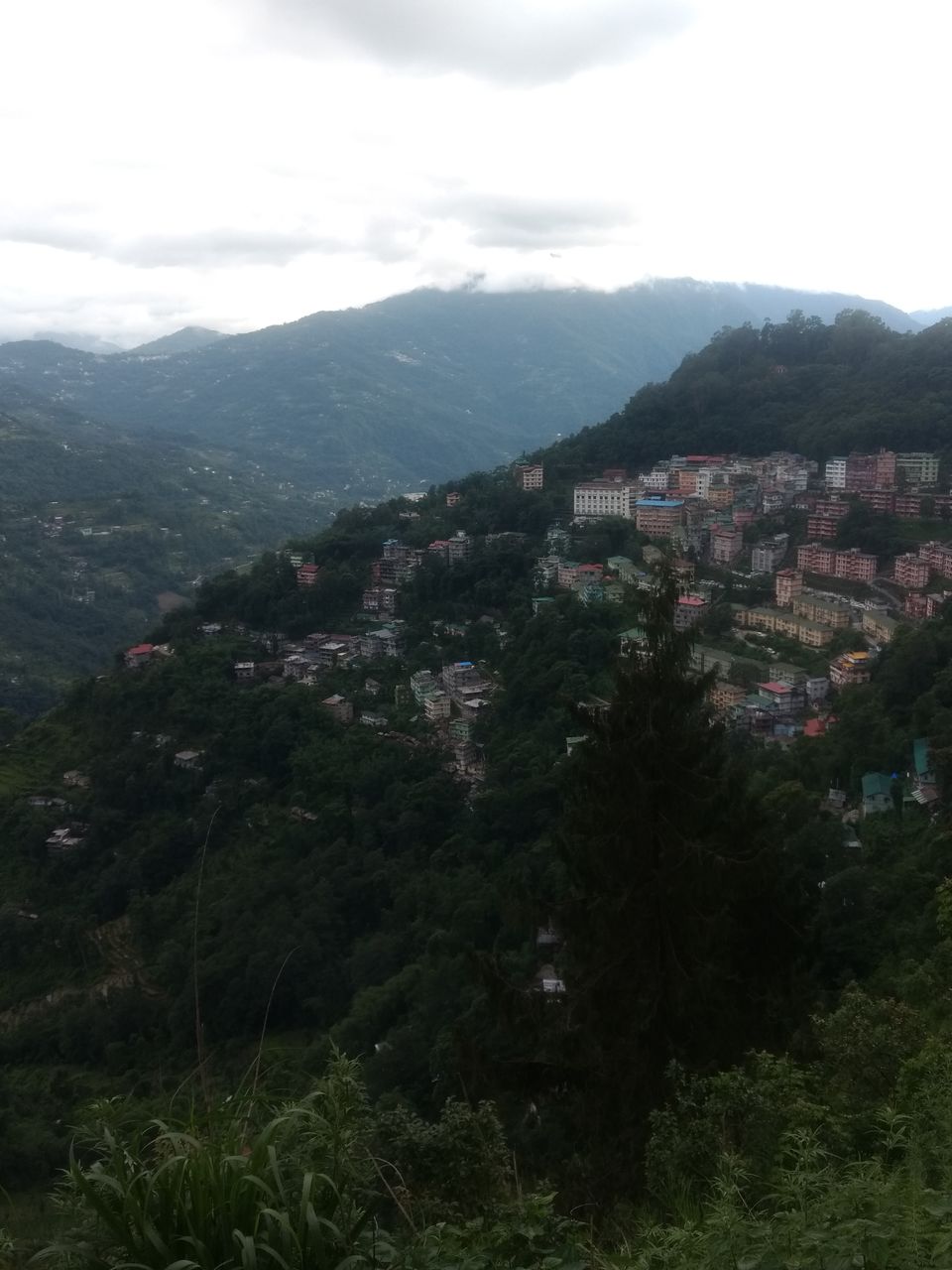 When you head to Gangtok everyone tries out their momos and Thukpa. And of course visit the monasteries, view points, shop and chill.
So here are a list of places worth adding to your list, which I discovered during my stay in Gangtok.
PLACES TO VISIT:
Tsuklakhang Palace:
This monastery/ Palace is located at walking distance from the main city center. It houses a school along with the monastery and during festival season, like during Pang Lhabsol it even hosts the traditional masked dance.
You can sit here, watch the sunset behind the mountains and take in the view. You can also walk around the palace area, experiencing its charm. It generally closes by 5.30 in the evening so get there before that.
If you have come to Gangtok there is no point going back without watching a football match at their stadium. What cricket is to the rest of the country, football is to them.
I personally have never been a football fan but sitting in the stadium and watching the match you get their craze, their intensity and you start supporting like the rest of them. It is an amazing feeling, must watch especially since many matches can be seen for free.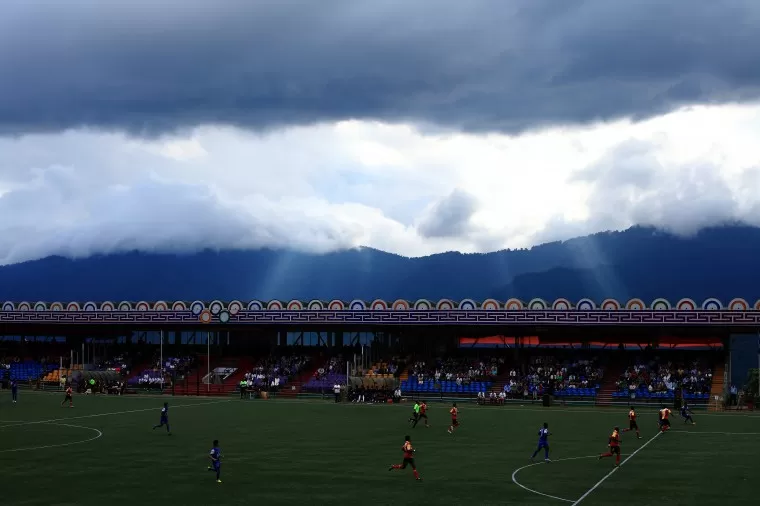 RACHANA BOOKS/ CAFE FICTION:
Located a little away from the main MG marg, this cafe houses numerous books which you can sit and read while sipping hot coffee. Their menu has numerous snacks and other beverages which you can sip while playing a game of Jenga.
Their collection of books also ranges from fiction, non fiction to an amazing collections of comics. Must visit for book lovers or people who have time in their hands to spend an evening with good company and books.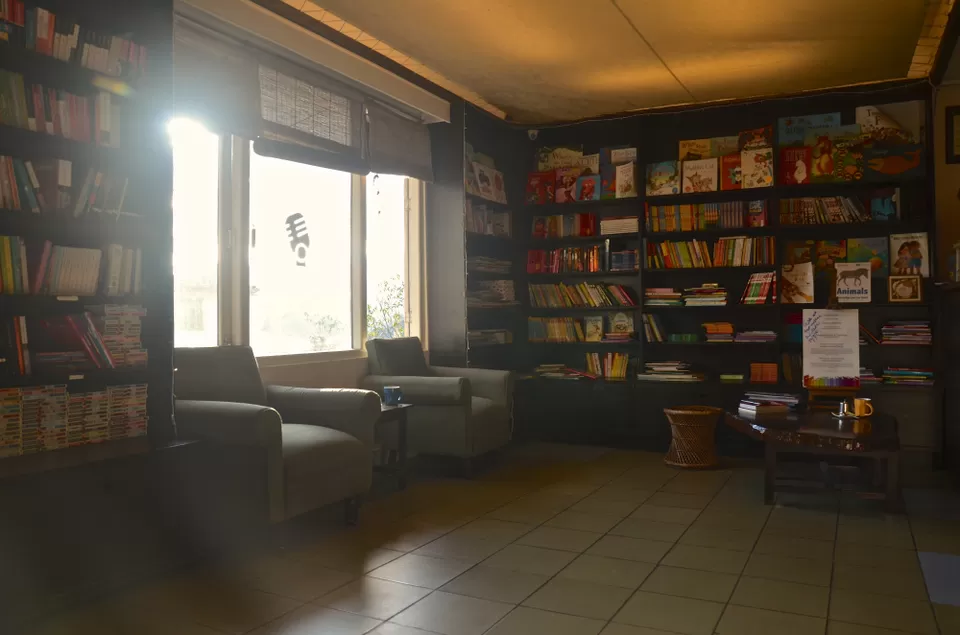 Located at a distance of 30 km from Gangtok, it is a sanctuary which lets you camp the night there and enjoy the sunrise through the Kanchenjunga in the morning.
You require a permit to get in which you can get from the forest guards near the entrance and enjoy an evening relaxing in the midst of nature while looking at the city of Gangtok on one end and they Kanchenjunga range on the other.
You can even venture into the jungle for a trek to the peak - Tinjure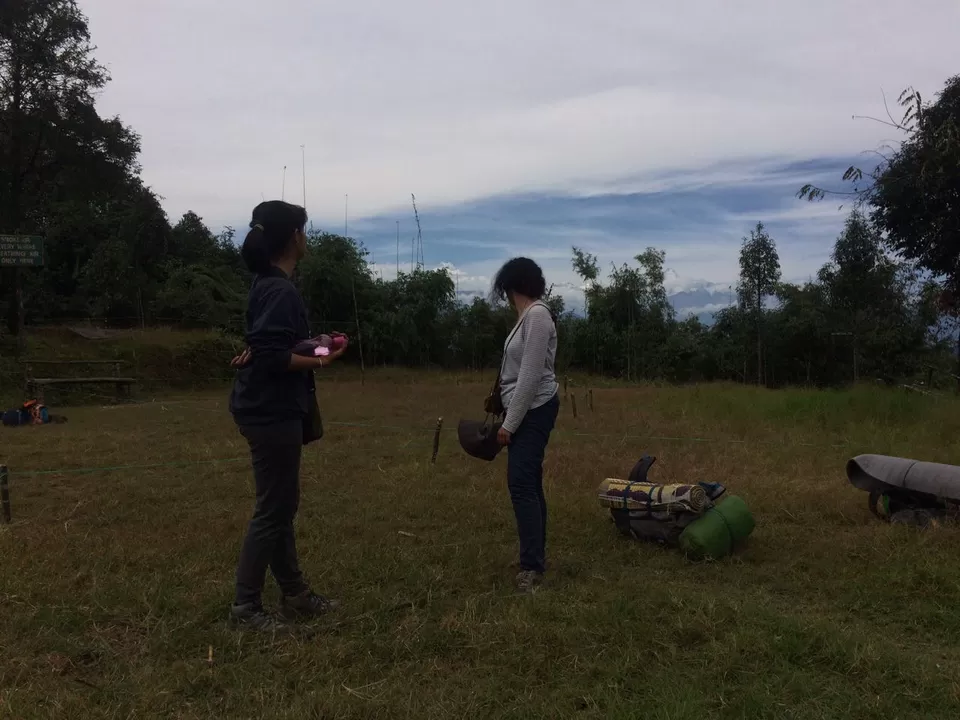 SHOP AT SIKKIMIS:
This is a store located on one of the gully's of MG marg. If you are interested in shopping for shirts, mugs, books with innovative local designs this is the place to head to.
It even houses a collection of local flags and key chains, to their famous spicy chilli the Dalli. Head in there to explore what Sikkim has to offer.
Started by NID passout, it is a must visit for people interested in gifting/ keeping a memory of Sikkim before coming back home.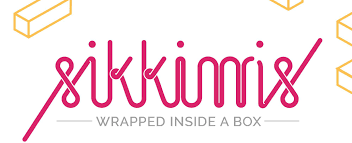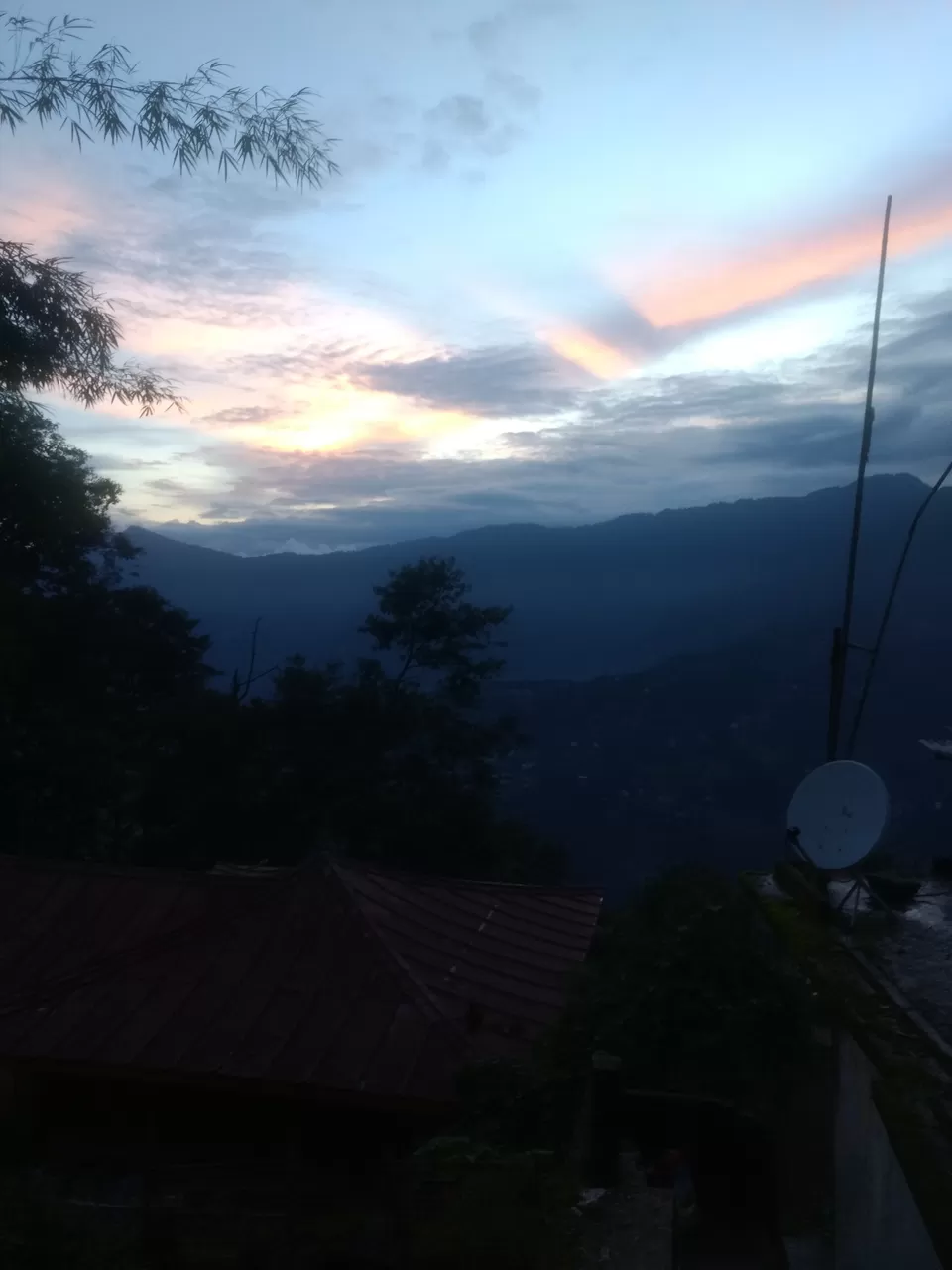 FOOD:
When in Gangtok you have to try their momos. From pork to beef to sabji(veg) they have it all. Steamed or fried, in oil or butter, all varieties, all types. Price ranges from 30 rps to 200 rps depending on the meat and the place you eat in.
But what is more specially local which you cant get in Banglore of Delho are their tee momo which is basically a big momo with no filling, steamed and had with a gravy. Considered healthy by them, and also very filling.
Or a taypo, which is a bigger tee mom with meat/ egg filling, all steamed. Eating one is probably going to fill you up.
Another dish similar to this is Phaley- they are semi circular and filled with similar stuffing but are never steamed, always fried.
We used to eat near a small shack near Paljor stadium, where you used to get tasty items for very cheap rates. Even their aloo or meat Thukpa which is basically soupy noodles are tasty. Or their wai-wai, which are packet noodles eaten raw without having to boil them in water.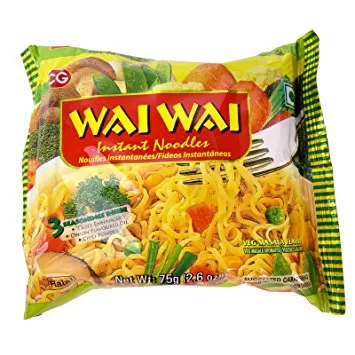 You should also try their local beer. Hit or Dansberg beer- available for just 60 rps for 750 ml.
Or their local Tungba, a millet based drink which is had with a special straw as it those specially made seeds with hot water.
So happy exploring, go out there eat local,drink local, explore local.
Frequent Searches Leading To This Page:-
gangtok tour package, darjeeling to gangtok, gangtok to darjeeling, gangtok tourism, gangtok tour, gangtok to lachung, gangtok to pelling, pelling to gangtok