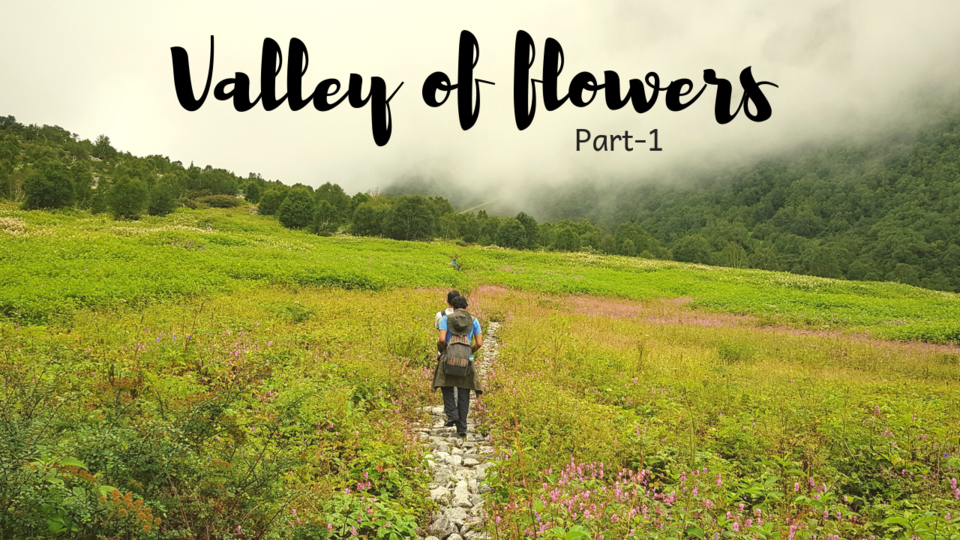 Prologue
I am writing this on my second last night of this trek and i got to tell you this one is a special one not because of the beautiful scenery or these huge mountains or the incredible waterfalls but because of these awesome people by whom i was surrounded
So Let's start.
Day-1
I firstly reached Haridwar, had chai in a restaurant which was 140 Years old, after that we all met at the railway station and got ready for a bus ride of 13 hours to Govindghat.
between this bus ride we stopped at a gurudwara ja pa main pehli baar ek langar mai bhetha, jahan pe it didn't matter if was a follower of there religious beliefs but they still were welcoming and served me a delicious lunch and all i had to do in return was to treat them with respect and they do the same.
Day-2
We have reached Govindghat and from here we trekked 9 km towards a village called as Ghangaria
and the trek is just ,(put the testimonial clip)beautiful you are right in the middle of these huge mountains and water falls, no doubt if you are a first time trekker it will be hard throughout , now if you get tired eat that delicious Maggie filled with spices that will make you launch like a rocket.
so after trekking for 6-7hours we reached a small village called as Ghangaria now this place is a very important junction because from here there is a way to valley of flowers and towards hemkund saheb and the next morning we decided to firstly go to the Valley of flowers
Valley of flowers you know the place in itself is pretty beautiful but the way to it is like a fantasy movie. You firstly have like a mystical forest experience, then that blast the door to a huge open area with water thunderously smashing against the rocks. The huge mountains, there massive size just makes you fell like an insignificant ant then the after that you encounter this traitorous steep hill which you have to climb but after that it looks well it looks like this.
so that was that whole days endeavor and the next morning Day 4 we got ready to trek to hemkund and this one was challenging. The trek is 14km in total with a climb of 4,200 ft and it's raining.
Day 4
Upon reaching there i thought this trek was difficult to reach Hemkund but then i see, people taking dips in the freezing glacier water of the hemkund lake this lake is surrounded by 7 different mountains and the water is just crystal clear
Ab jab wapas ja raha thee everything became clear in sense pehla because of the rain and the fog I couldn't see anything but now you can see the whole way which was amazing.
After reaching back to our hotel we all winded up the night with a late night camp fire where we played antakshari all night and I thought you know if you are going to these places just to enjoy nature which is totally cool do that but for me personally it's 10 times better if you do that with people that you genuinely Ike hanging out with. That for me makes a trip special not just good or amazing but special.