Hey everyone, there are a very few locations that remain in your memory and your heart even after you have left it behind. That special kinda place that stays with you and brings a smile to your face every time you think about it.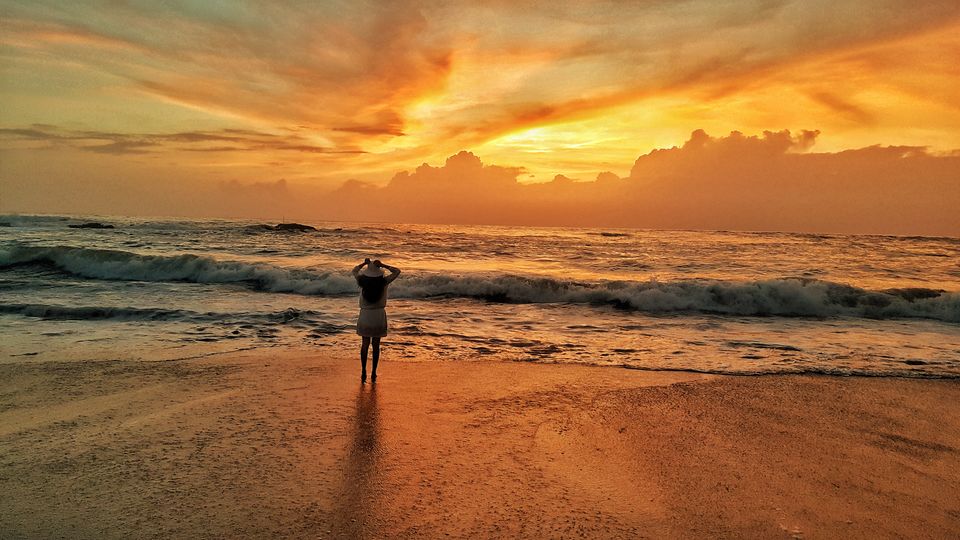 GOA! The moment you hear the name, your mind is filled with beautiful beaches and a warm sunny climate which makes it an ideal holiday destination for Indians and foreigners alike. No wonder people from all walks of life swear by it when it comes to vacations. Its mesmerizing coastlines as well as popular heritage sites make it one of the most photogenic locations you can find.
If you love the sun and want an exciting beach thrill, the ideal time to visit Goa is between October & May when the state enjoys a salubrious climate. However, if you wish to experience beautiful monsoons, where and love photography, you need to visit the state in the months of June, July ,Aug & September. The prices of the hotels and resorts drop during these months. No matter what! They promote Goa throughout the year as a 365 day holiday destination. Yay! So always in for GOAAA!
It is quite challenging to truly capture the beauty of the place with mere words and phrases but I am going to try my best to do so.
The three days that I spent in Goa was the result of a long planning process with my loved ones but ended up to be one the most memorable experiences that I have ever had, and I am just buzzing with excitement to share it with you guys, so here goes ...
DAY 1: VAGATOR AND BAGA
Vagator and Baga are easily the most popular beaches of Goa are a sure shot location to visit in everyone's itinerary. It just had to be on ours.
Baga beach
One of the things that took be by surprise was that it was pleasantly sunny although we had gone during the rainy season.
We reached the location via Car which we had hired there because it was quite far away from the city area and checked into AirBnB settled there for a while. Later on, we headed to the beach. It had been calling us for a while now. It had a variety of beach side restaurants/ shacks and one of them was Britto's , which is a wonderful place for seafood although I found it to be a bit pricey. Lunch was delicious nonetheless, hehe.
The beach was as beautiful as expected and I definitely had to click a few pictures. We couldn't spend much time here as we wanted to roam in and around Goa, so we immediately left from here after taking few pictures and also tried this Google inspired image and yeah, not a bad one though.
Vagator beach
Definitely the best looking beach in Goa, makes for a great location for photography, clicked a few myself ( my best ones) lol.
Found it to be so calming and peaceful that we ended up chilling here for the rest of the day and returned to the room and ended our day.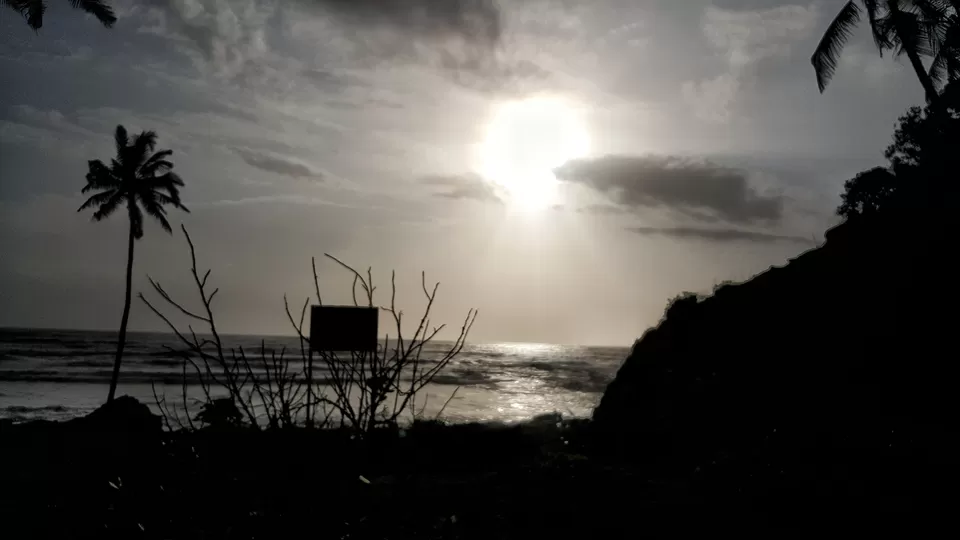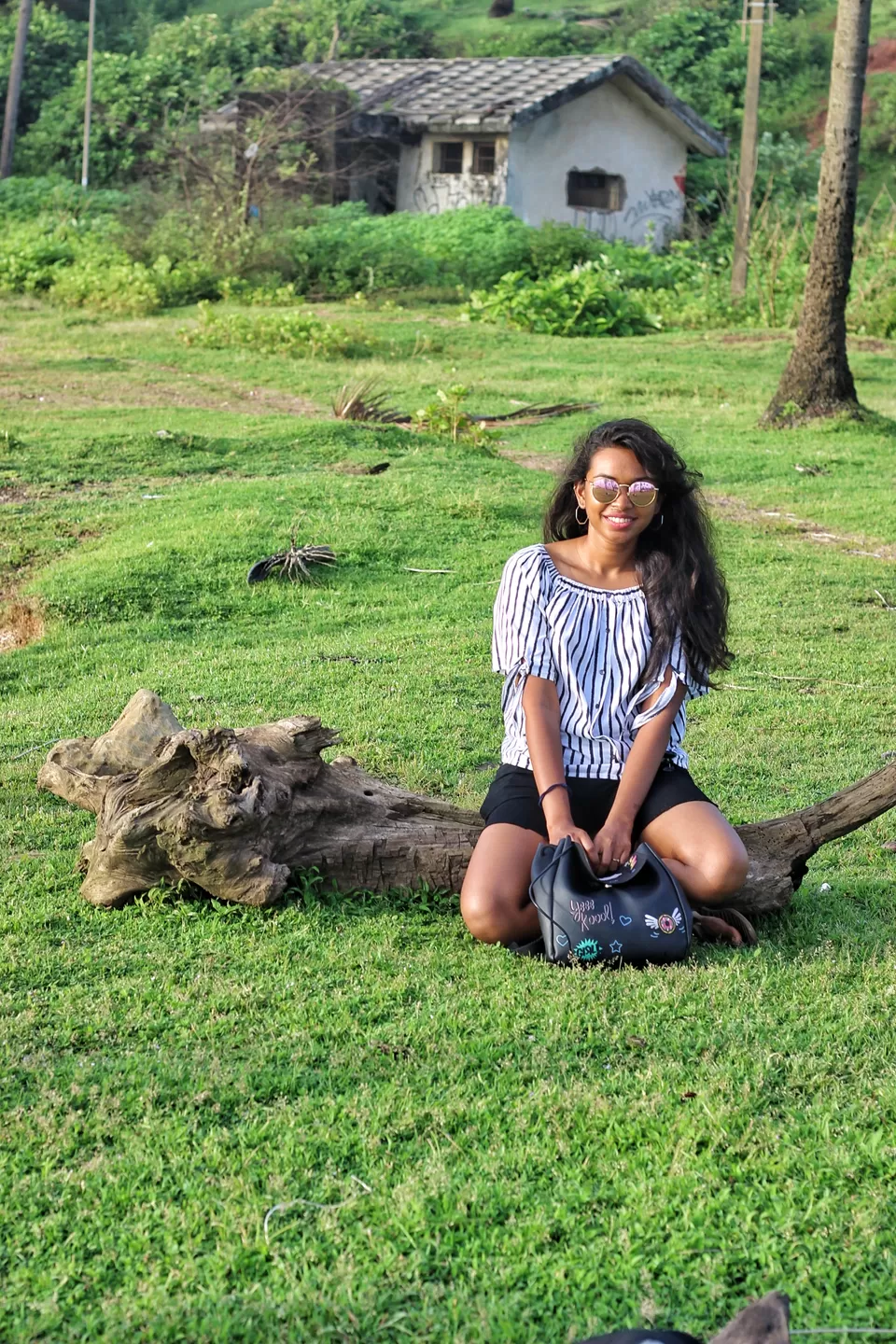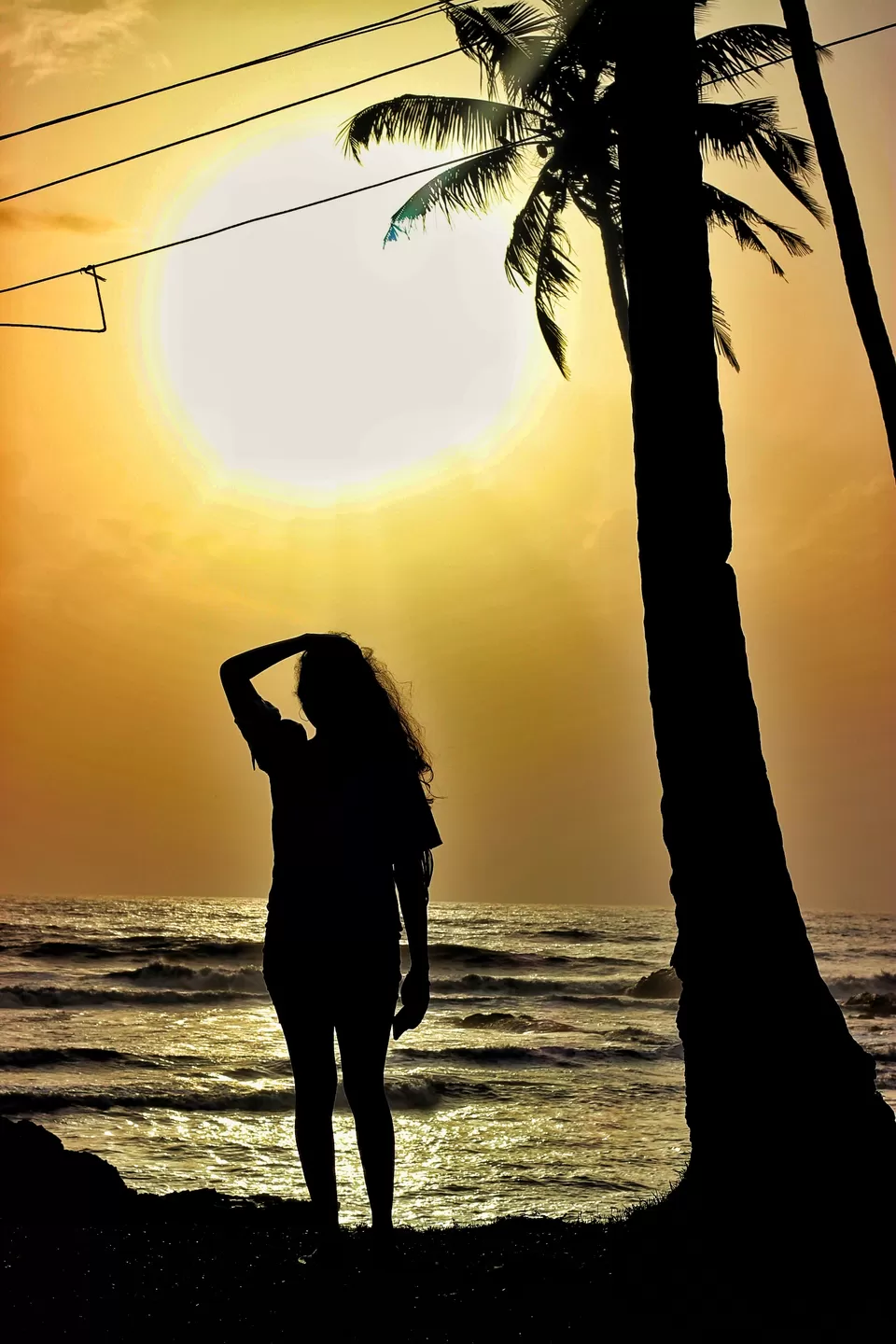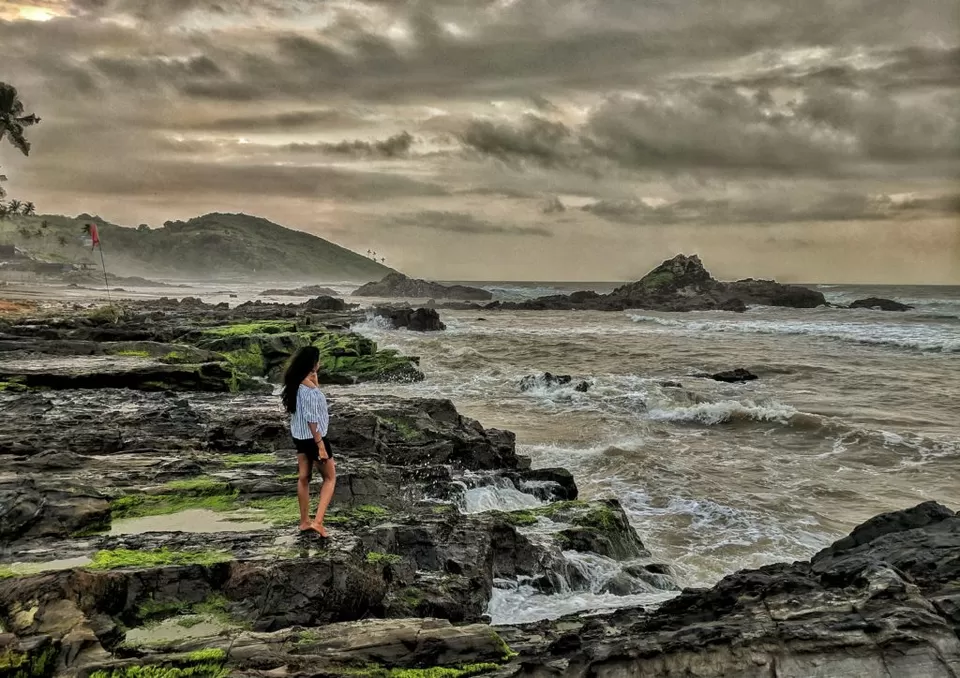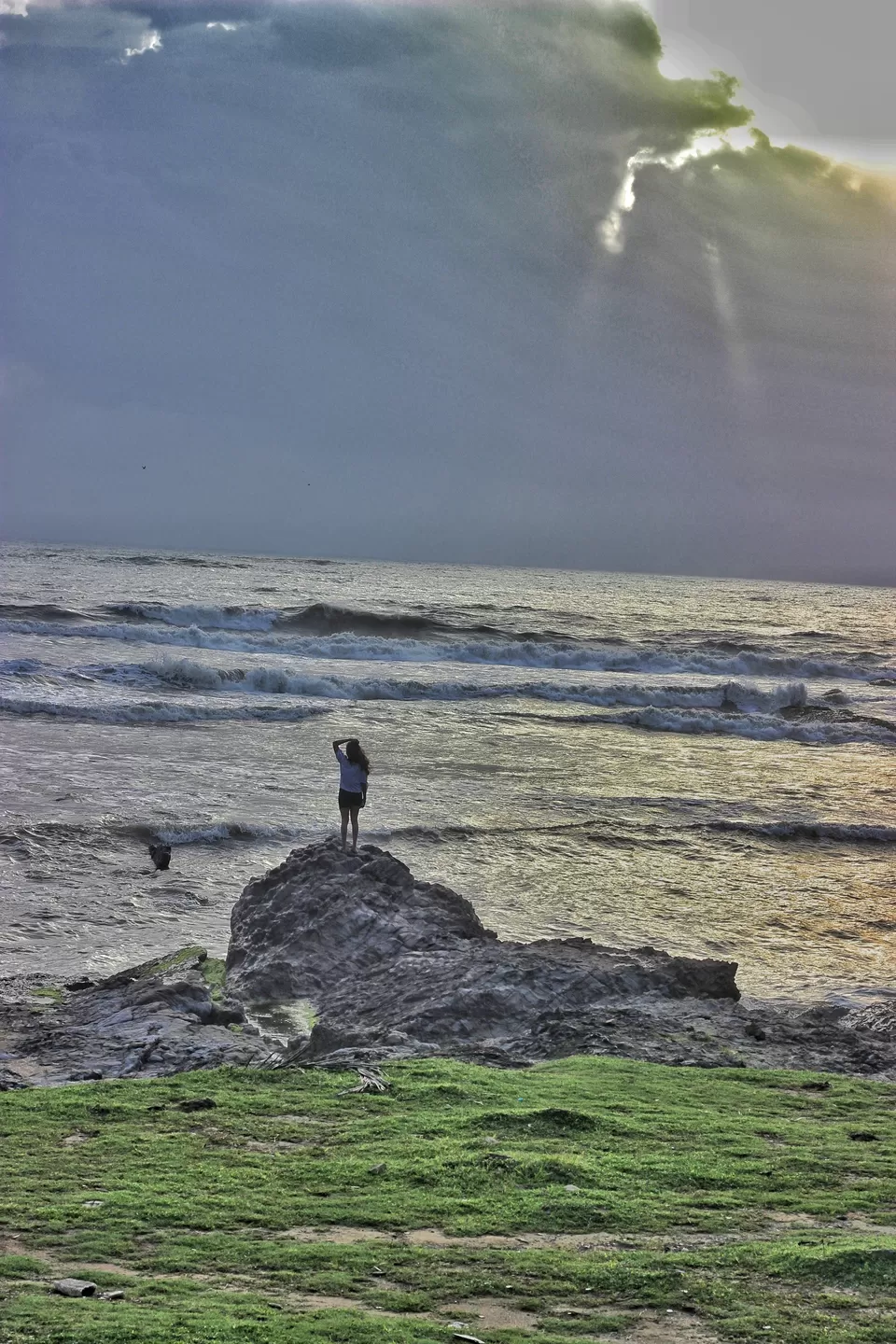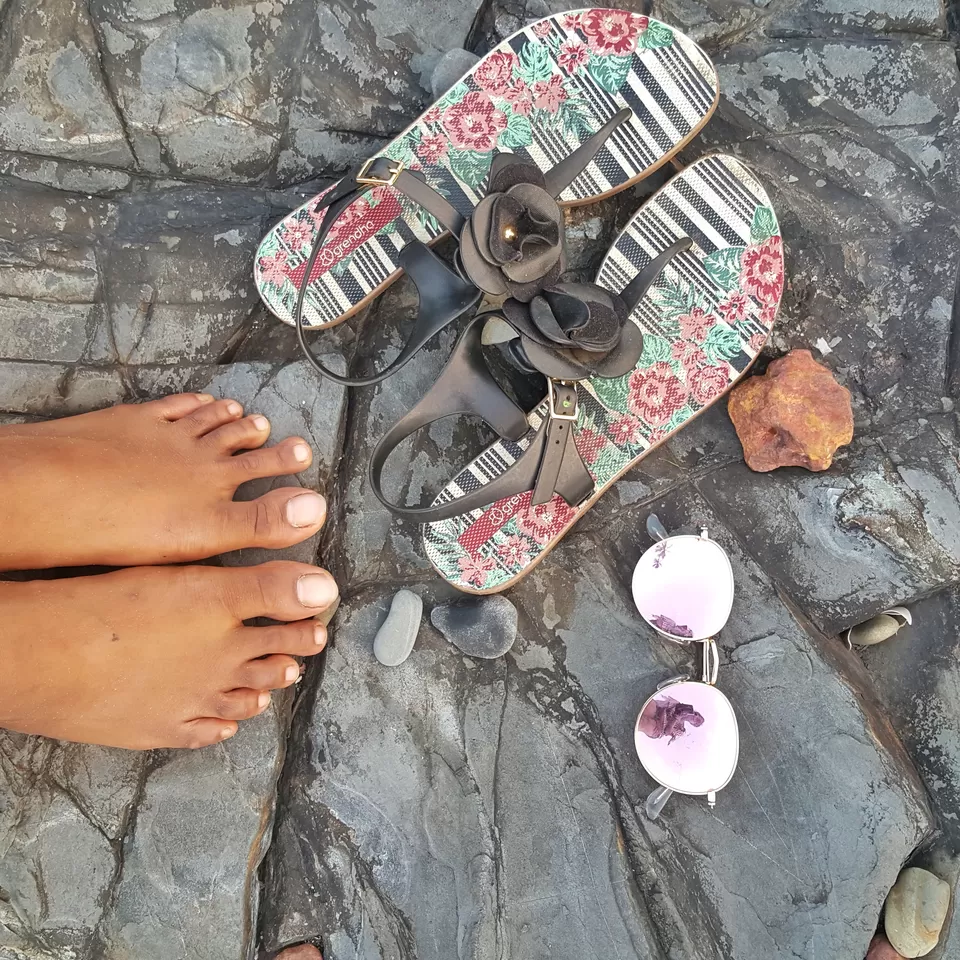 OUTFIT DETAILS
TOP: THE BLING AFFAIR
FOOTWEAR: GRENDHA(BALI)
DAY 2: CATHEDRAL CHURCH , ANJUNA BEACH
We began our second day with a plan to visit Old Goa.
Cathedral church
The first location we visited was Cathedral Church. We reached around brunch time.
Famous for its striking appearance and beautiful courtyard , the church was an absolutely stunning sight to behold and another thing which caught my eye was the five bells of the church, amongst which there was a golden bell, considered to be the best in the world.
An incident occurred whilst entering the church, I was suddenly stopped at the doors. A lady at the door did not allow me inside the church, when asked why so, I was told it was because of my dress, which was too short, apparently. So here's a tip guys: be sure to be covered up and dress in a decent way before visiting Cathedral church.
But thankfully, after a lot of persuasion, the lady allowed me to enter into the church. Yay!
The church was emptier than expected so I had a lot of time to explore. The interiors were quite fancy in design. It had a very vintage vibe going on. (was completely being a touristy)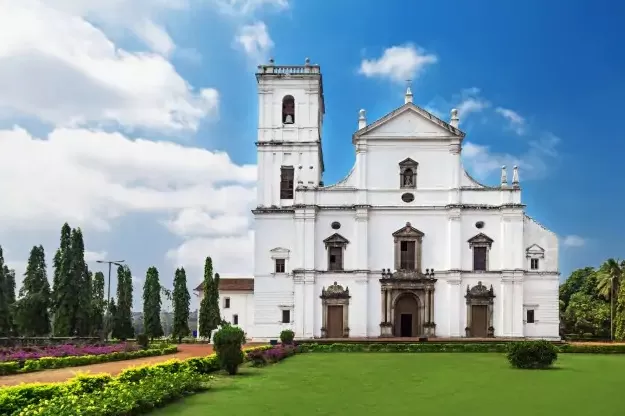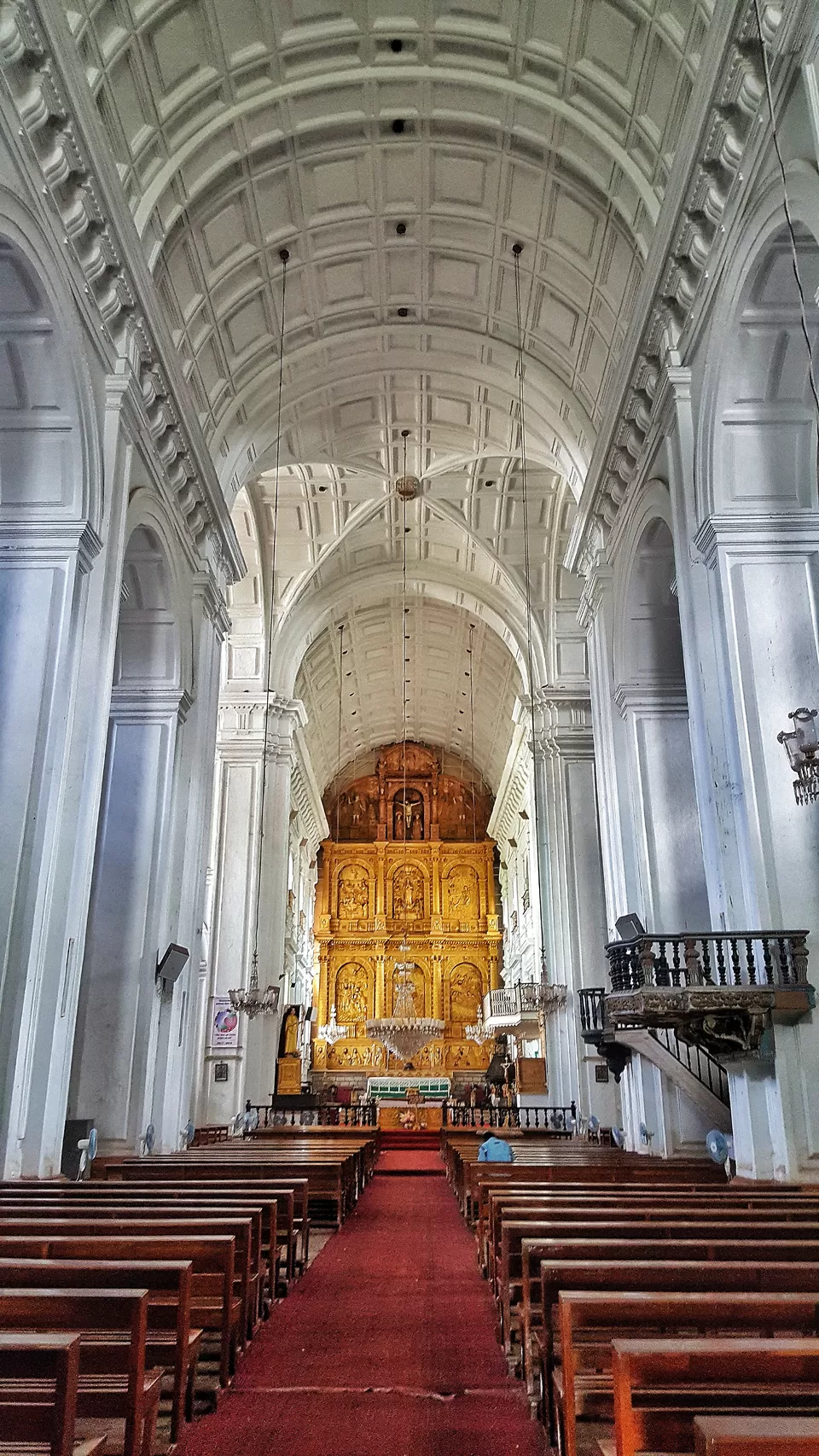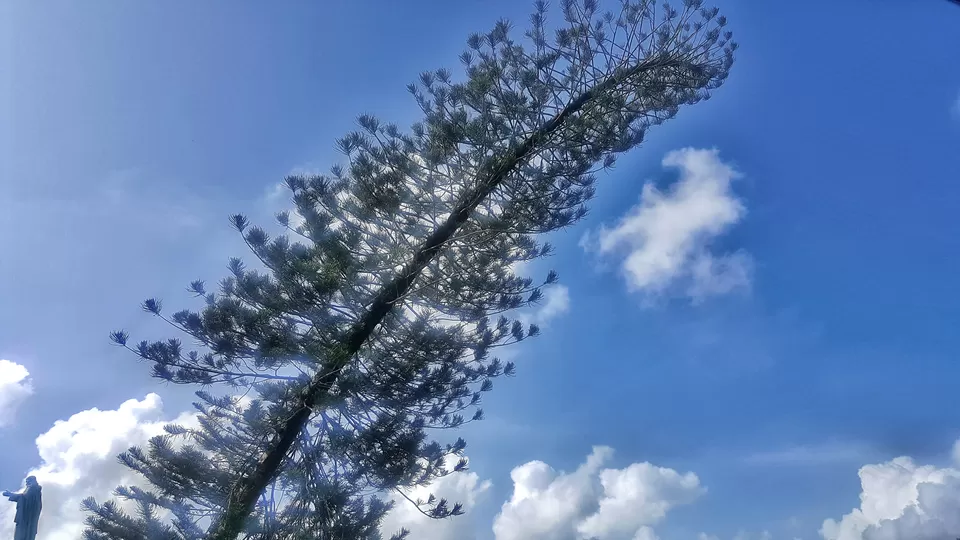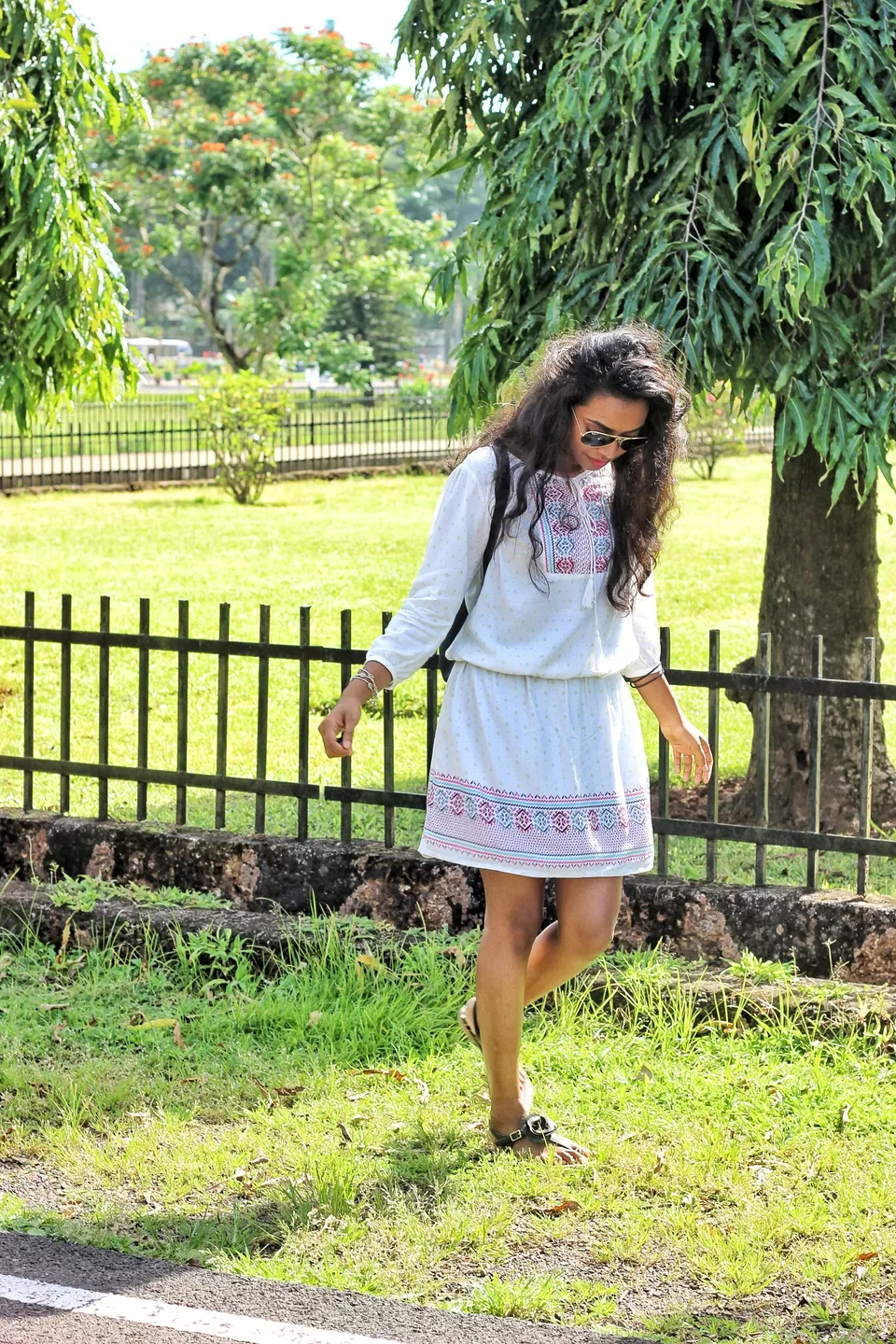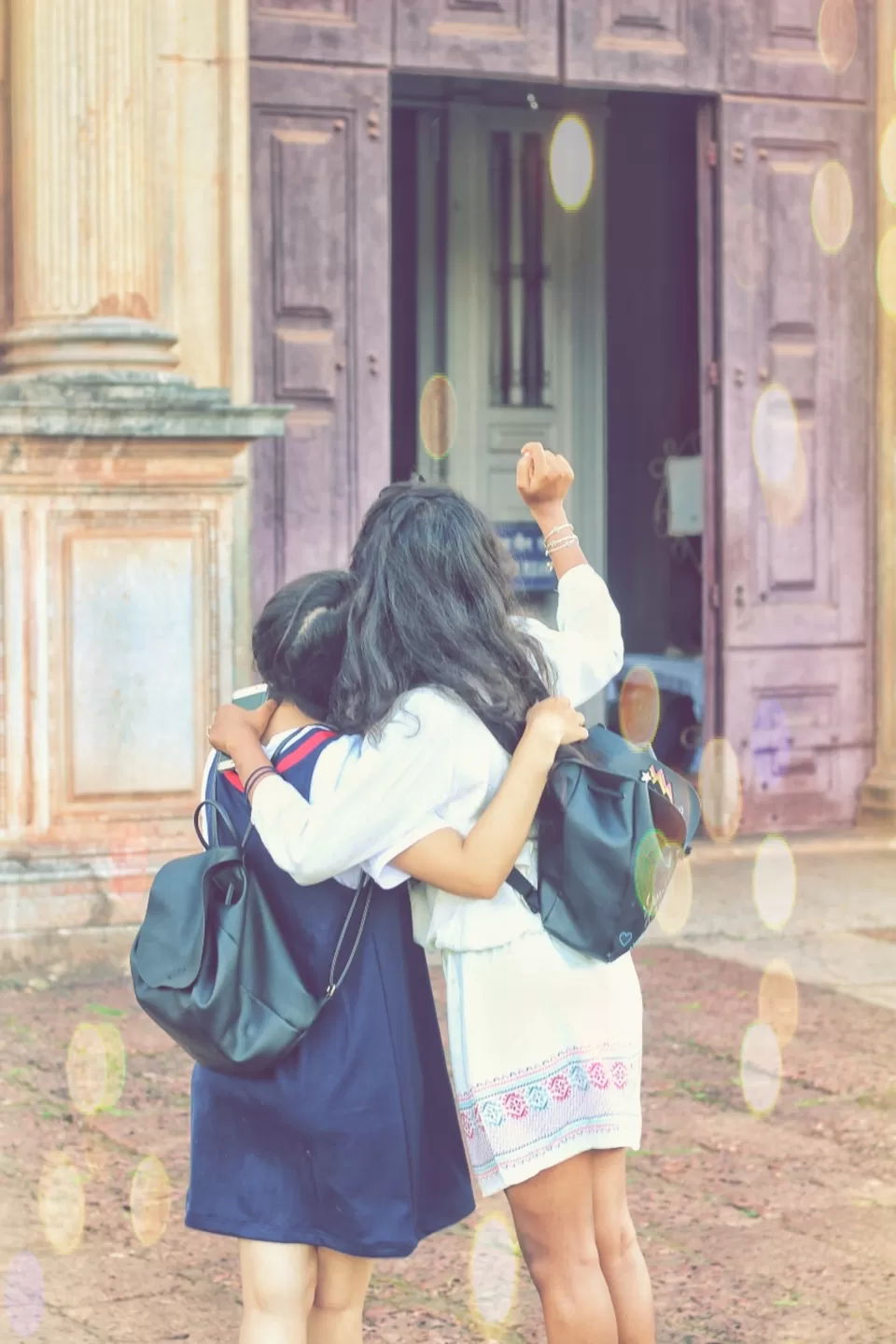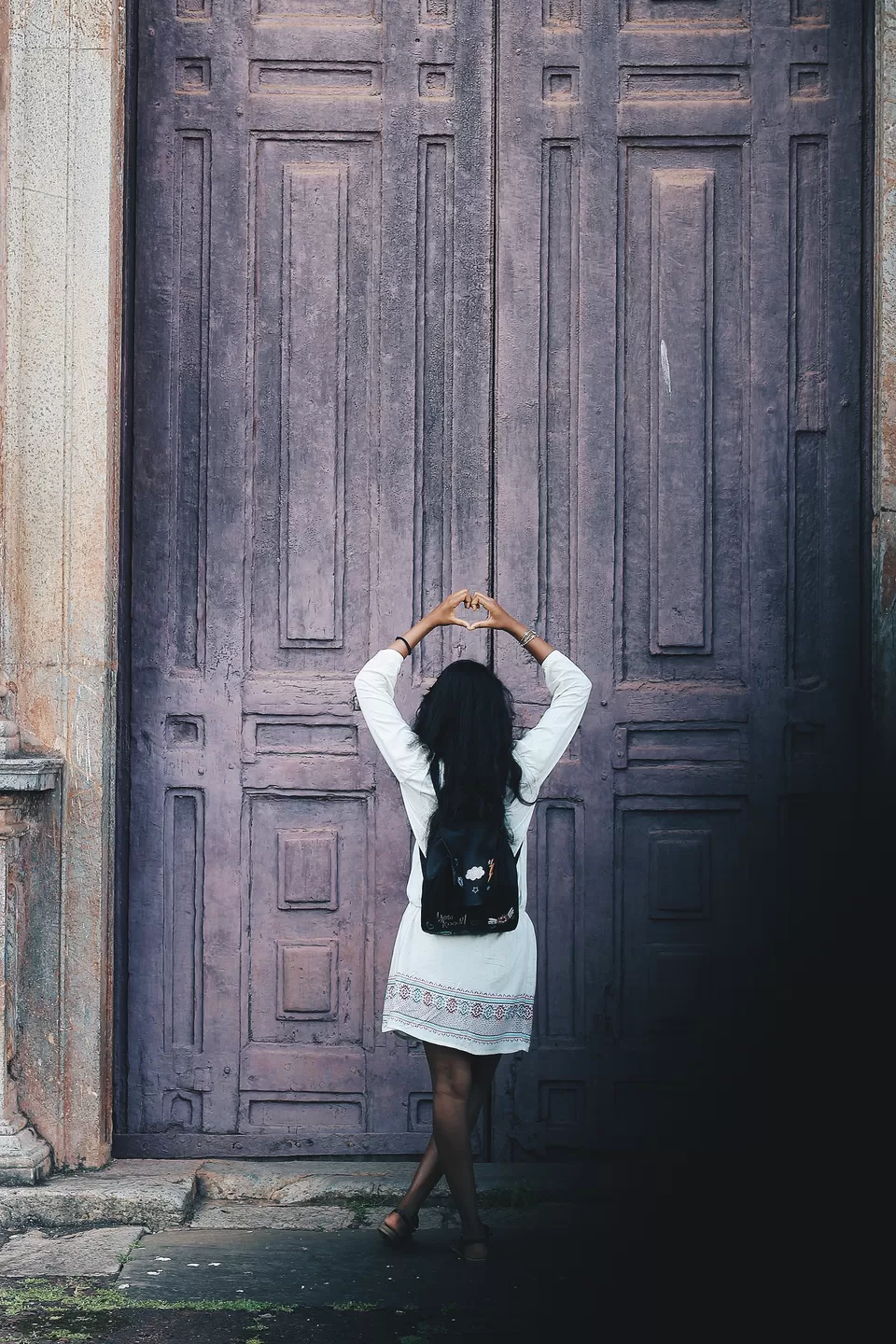 Anjuna beach
After exploring the architectural beauty of Goa we decided to head back to the beaches and this time it was Anjuna. This beach is especially popular among the foreign tourists and has been part of the hippie culture for a long time, making it ideal for backpackers.
We reached Anjuna during the sunset hour, which is, by the way, the best time to visit as it makes for magical scenery and is the right way to enjoy the true beauty of the beach.
Spending the evening at the beach, we were ready for dinner, one of the [laces highly recommended to us was the restaurant named " Curlies ". This was a type of shack themed restaurant which Goa is typically famous for and it specialized in goan styled food. While eating the food, it became clear why it was so highly recommended.
I Witnessed the most beautiful sunset here with the prefect picturesque view. We filled our tummy with yummy food.(sorry! I couldn't take much pictures of the dinner view.)
This memory is always going to remain timeless in my life.
We felt that the city needed a little bit more exploring so the gang went roaming around the city for the rest of the evening and back to our room.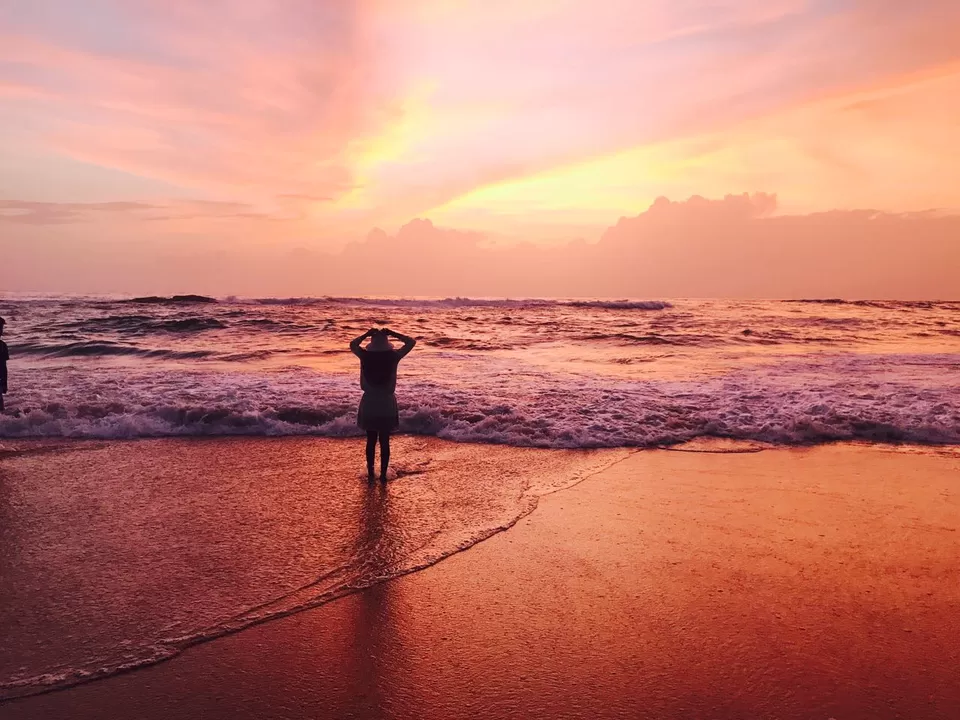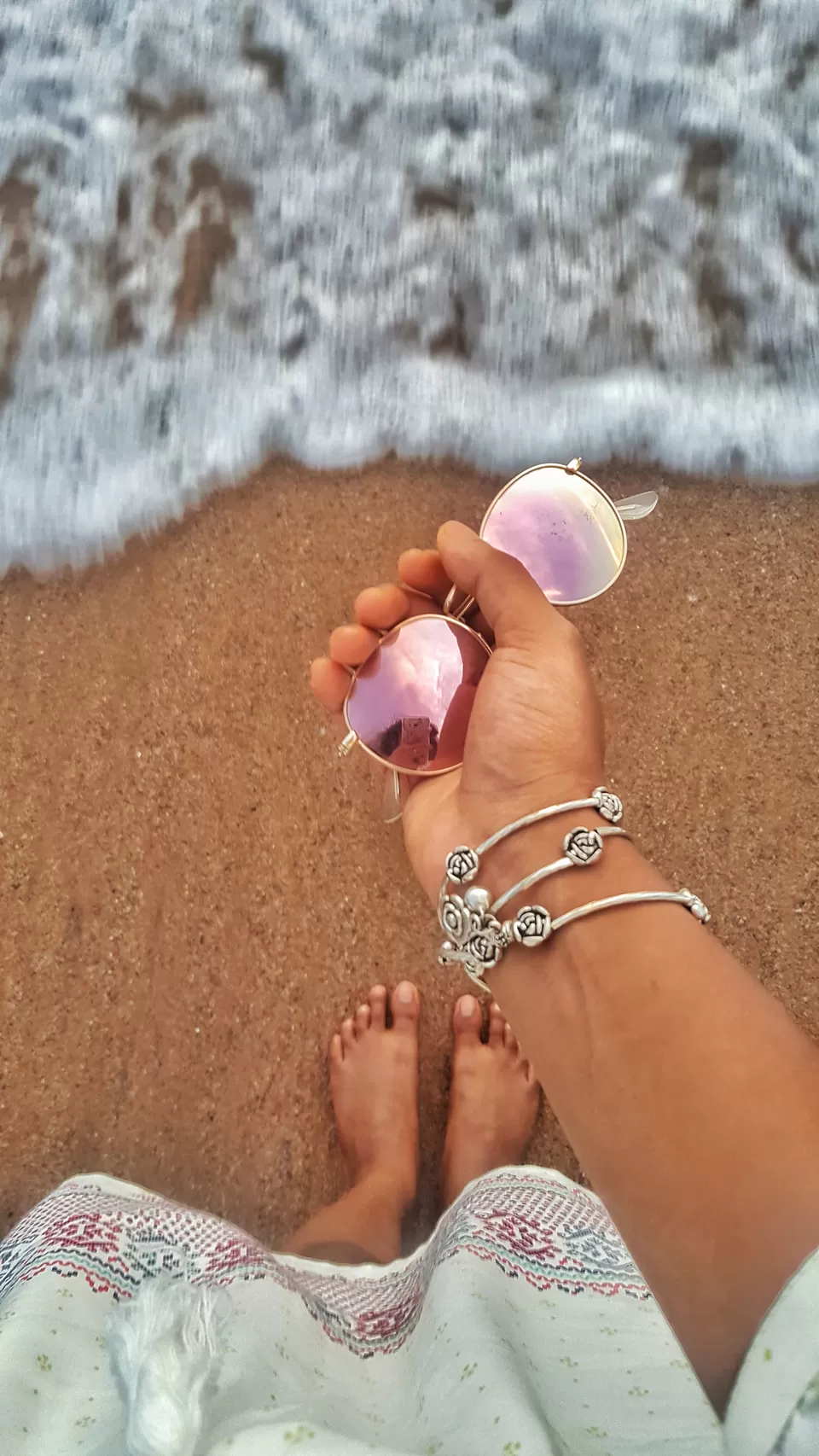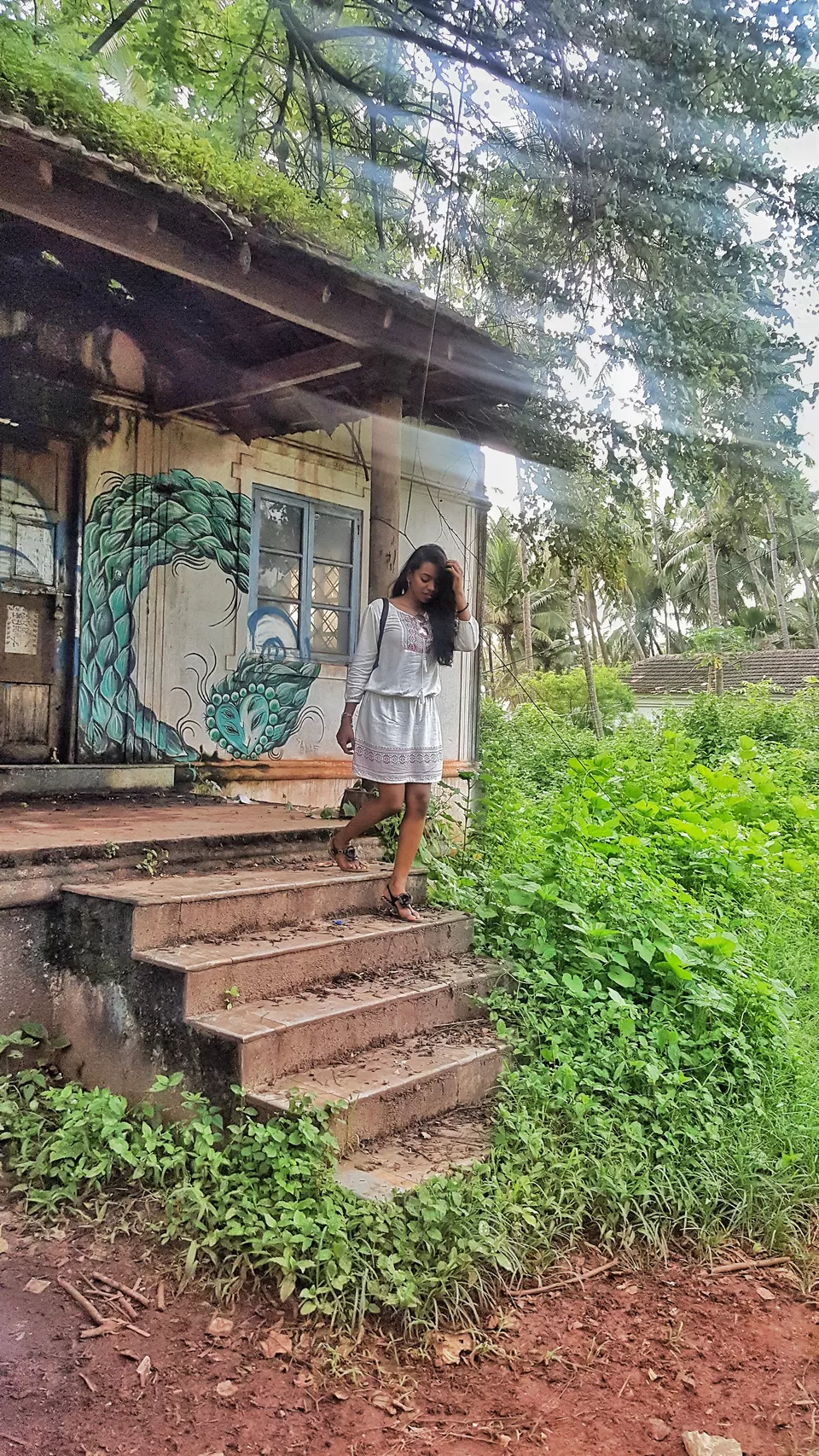 OUTFIT DETAILS
DRESS: PEOPLE
SUN GLASSES: FOREVER 21
BRACELET: GIFT FROM TIBET
DAY 3: ARAMBOL BEACH
My last day at goa :(
Located at the most northern side of Goa, Arambol beach was our next destination and also happened to be the last, at Goa.
But another crazy incident occurred while on our way to Arambol , the GPS system, inspite of being a such useful technology, guided us to completely different location instead of Arambol. We ended up getting lost for a long time :(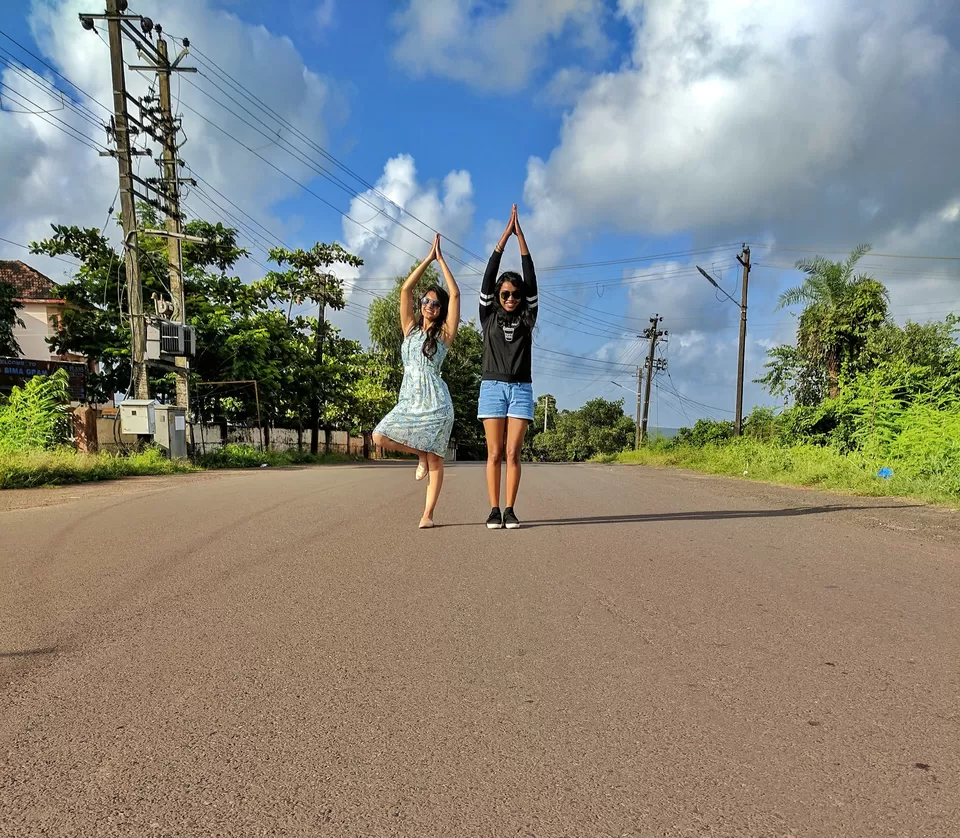 Somehow, later that day, we finally arrived at Arambol. One of the most remarkable things that I noticed about this beach was how shockingly clean it was compared to the other beaches we had visited.
Thankfully, we arrived just in time for the sunset which made for yet another enjoyable experience at the beach. Another thing I remember quite well was the masala puri cart just at the entrance of the beach. :)
The beach, being so clean, was inviting us to come and have fun so we just spent a good amount of time playing on the beach. So far so good.
There were a group of little girls gathered by the beach, who were selling anklets, which was quite tempting to buy. And, so I did.But my luck for that day was such that I ended up losing that too. :(
Unfortunately, my last day at Goa had come to an end. ☹I'm a nature addict as you all know and I never wanted to leave the place. :(
But I just want to say that my experience was great fun and was made even better by my loved ones.
So please make it a point to always travel along with your near and dear ones, because YOUR LOVED ONES WILL ALWAYS ENHANCE YOUR TRIP EXPERIENCE AND MAKE IT MUCH MORE MEMORABLE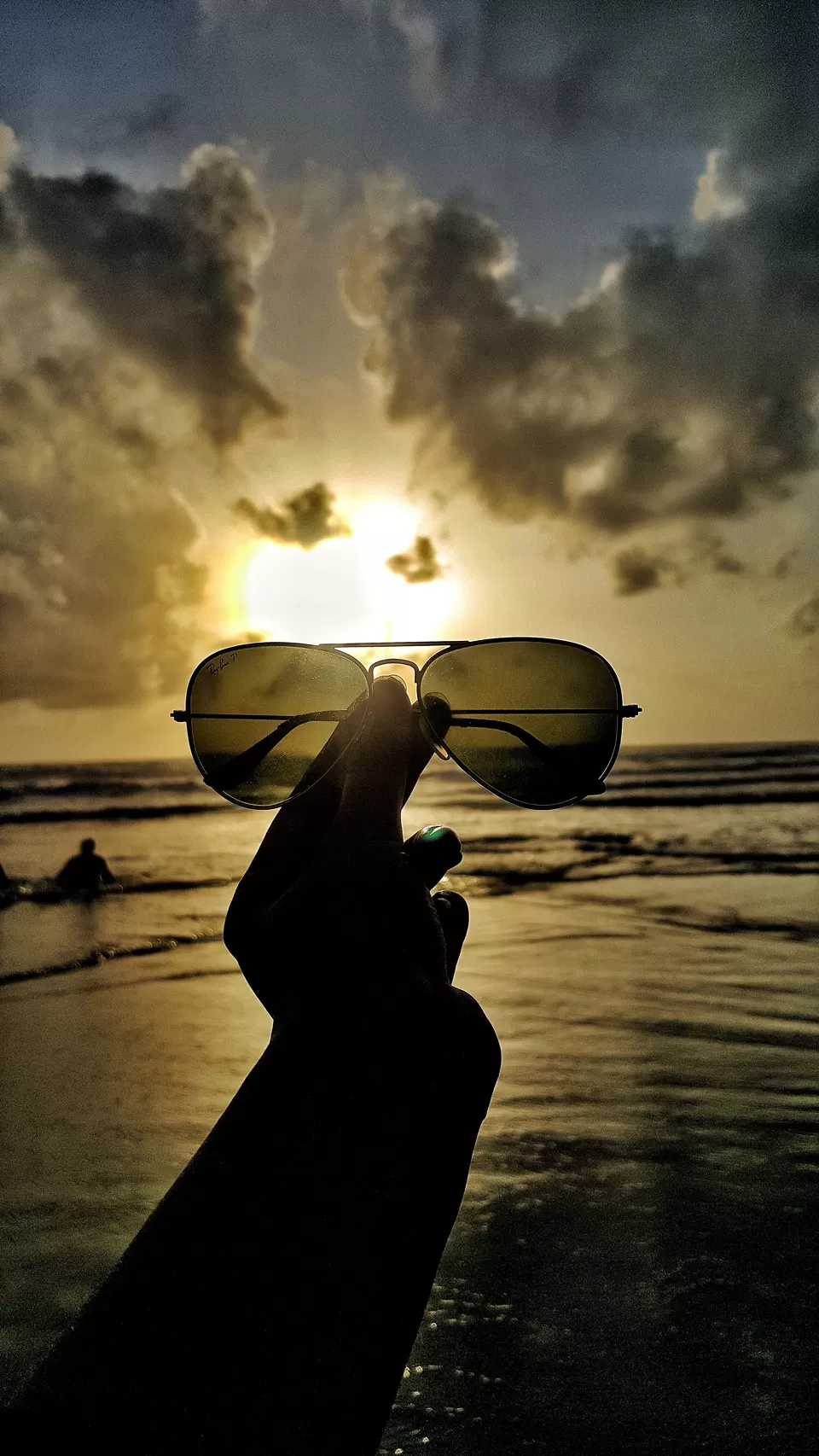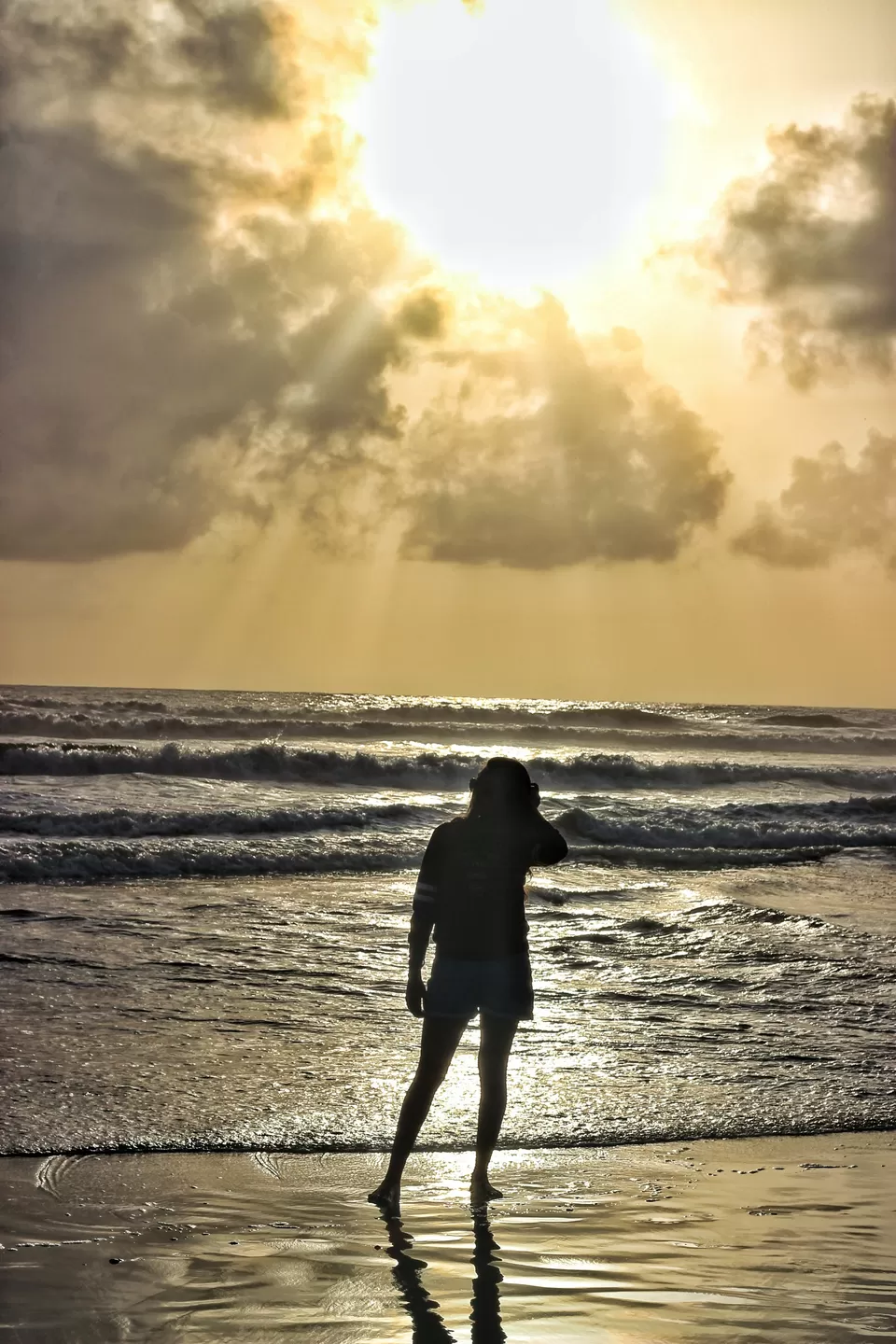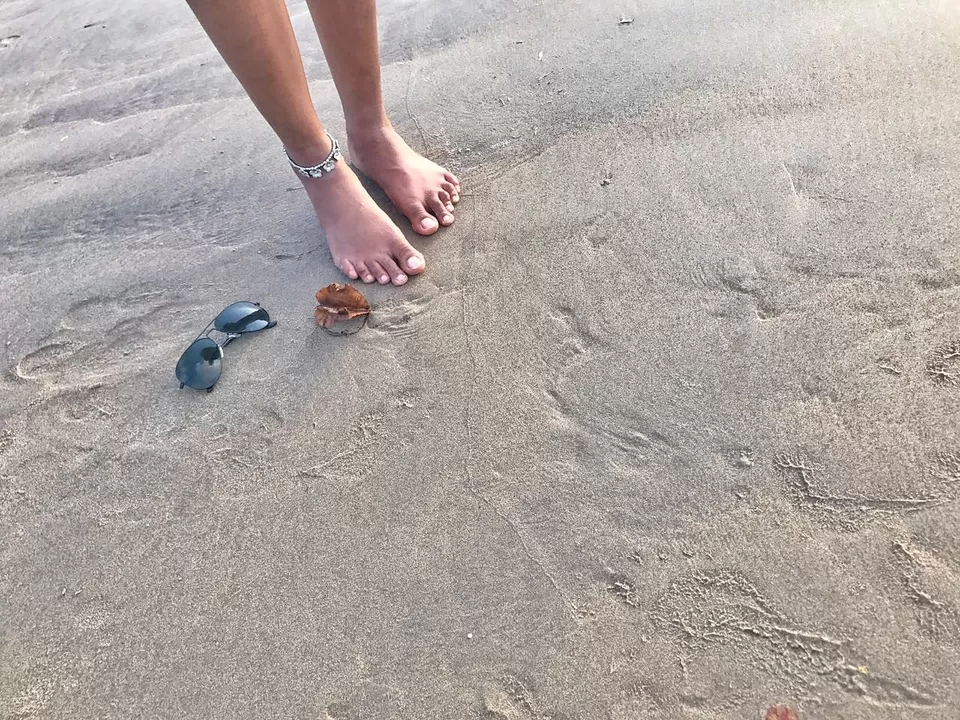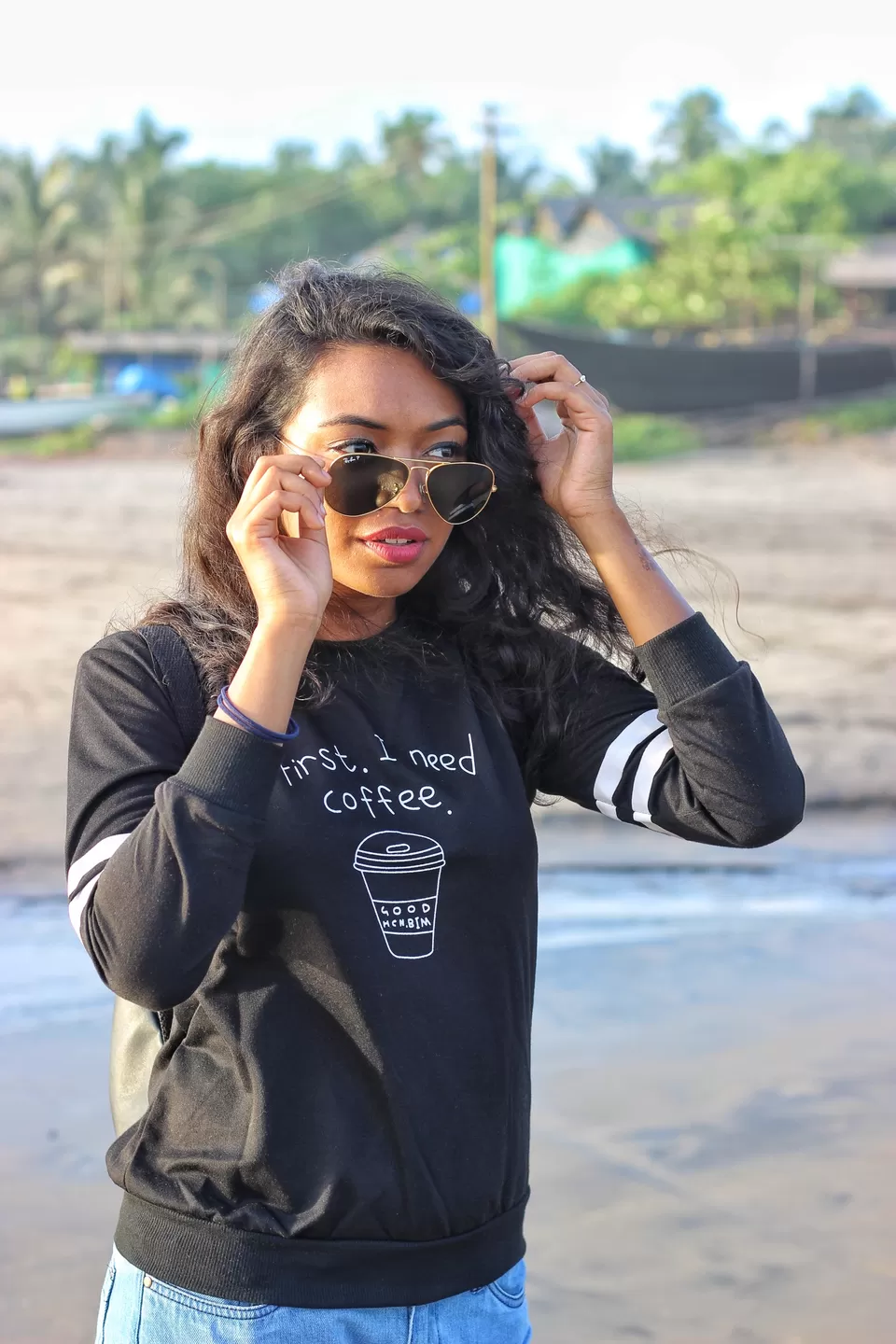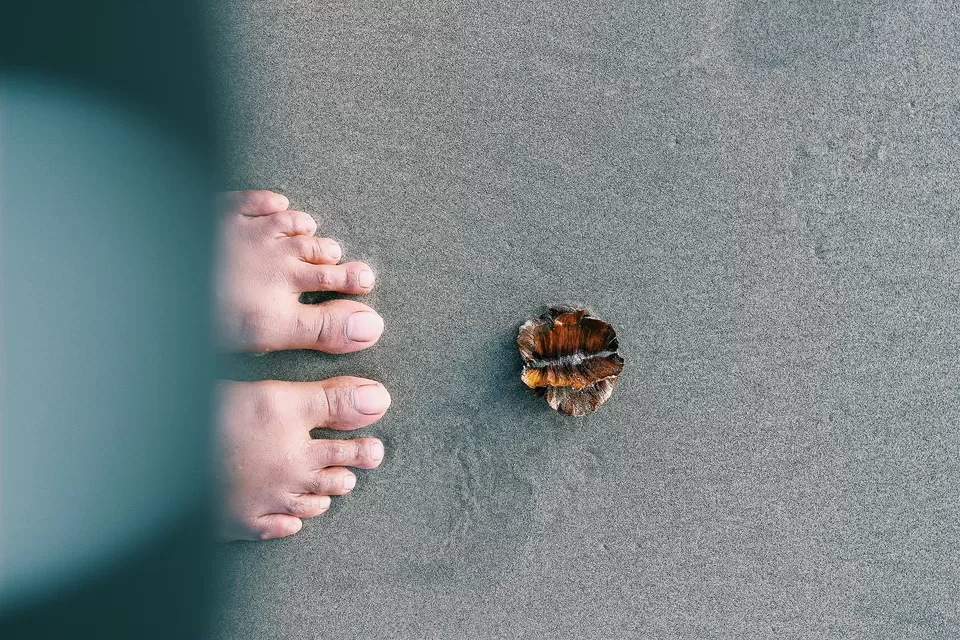 You know they say it right-It's always about the company not the destination. If you've good company, a normal place can become so happening to you..If you're reading this post, I just wanna say GO PLAN A TRIP WITH YOUR LOVED ONES :') ❤ I had the best time of my life. I am sure you will too:)
OUTFIT DETAILS
FULL ARM: SHEIN
SHORTS: SPLASH
ANKLET: GOA
SUN GLASSES: RAYBAN
This is the end of my short travel diary, hope you liked it! Before saying bye, I would love to thank you all for showering so much love and for your continuous support,I am so grateful !I wish I could thank each one of you:) For more fun and crazy stories follow me on my social medias. https://instagram.com/grubmode
#grubmodebyku :*
This blog was originally posted on Grubmode.