I am 'Foodicted' to seafood from my childhood. Fish meals were a regular affair in my family during Sundays. I remember my weekend as a day which always starts in a fish market. I accompany my dad every Sunday there, after-all it will be fascinating for a kid to see large varieties and huge quantities of fish in a single place. The authenticity of food at my hometown Madurai, an ancient city in the South Indian state of TamilNadu also contributed its part. The city even now has a fresh inflow of fishes from nearby coastal areas and rivers. Mom's magical cooking and the freshness sealed from the region never encouraged me to try seafood in restaurants.Things changed when I got married and started cooking on my own. With many failure attempts, recipe sharing experiences, exposure to different cuisines and potluck parties with friends of different cultures gave an insight about cooking. Slowly I started perceiving that food is not just a source of sustenance ,in addition it replicates the culture and authenticity of a community or region. In that way all the moms and grand-moms of every family are exotic chefs.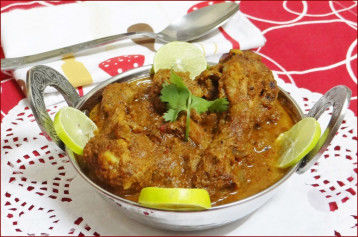 Goan cuisine is incomplete without seafood. Influenced by Portuguese colonization food is a tradition in Goa.With a quest to explore the city and its cuisine we headed to Goa. We were very particular to choose a hotel stay in Panaji (formerly called as Panjim), the capital.The heritage structures, pretty old houses and the narrow winding roads transported us to olden era. I sensed a strong influence of Portuguese in the town. I had a chance to meet real Goan people and savour their original delicacies in this area. We got delighted with some of traditional dishes like Caldine, Cafreal, Xacuti, Vindaloo, Xec Xec, Recheado, Semolina fry (fish or prawns), Bebinca and home baked breads Poi , Pao. Goan style remains in the basic preparation. So we had the choice to choose the main ingredient - Seafood - Meat - Veggies which goes into Xacuti's or Caldine's or any. Many restaurants had a fresh seafood display, the ones we picked was cooked and served. I had the best of mushrooms, king mackerels, tilapias, red snappers, red prawns, tiger prawns and crabs in Goa. Also it is a perfect place for squid, lobster,mussels,beef and pork lovers. Three authentic Goan restaurants remain still special .
1.Viva Panjim
The first restaurant to top our wishlist was Viva Panjim, located in the capital Panjim or Panaji of Goa.Hard to find the restaurant since it hides itself in a narrow alley. To our surprise that was an old Portuguese house transformed as a restaurant serving classic Goan food. It was drizzling late in the evening and we could see the tables in the street's laneway packed with tourists.Ambiance of the small, cozy restaurant was rustic and the interiors had a Portuguese accent. Many vintage photographs and various awards bagged by the restaurant were on display. Seated after sometime we ordered for chicken soup which seemed perfect for the weather and proved a perfect appetizer. The food order was queued with semolina fried prawns, chicken vindaloo, mushroom xacuti and some rotis. All of them were purely authentic in flavour, taste and apppearance.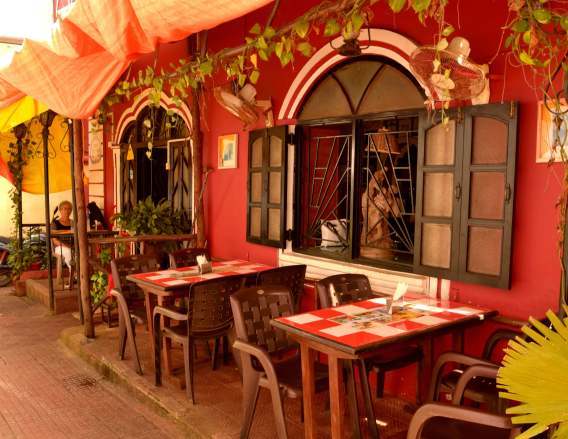 2.Mum's Kitchen
That was our last evening in Goa and we landed this restaurant to savour some good Goan food. The information about the restaurant in the menu book caught my attention. The menu of this restaurant is a secret compilation of recipes which has been imparted from 'mothers' of customary Goan families in different parts of Goa. The restaurant had a great ambiance and table reservation rescued us from overflowing crowd.Earthen pots and many traditional utensils were on display. Goan bread Poi, Pomfret Recheado, Prawn xacuti and some rice was our order. The food was extremely delightful and very very original in taste. The experience can't be matched with any of the restaurants we have relished during the visit.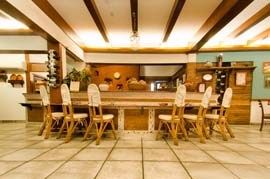 3.The Verandah
This is a classic heritage hotel which sits cozily in a balcony overlooking Fontainhas junction which had a distinct old-world charm.Food experience was a delight here as we repeated our visit here.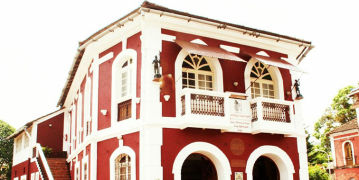 Two dishes that are common in any of the restaurants, that definitely are not to be missed.
Bebinca - Queen of Goan Desserts
A classic traditional Goan dessert. I relished this seven layered dessert in "The Verandah" restaurant. It just melted in the mouth. On appreciation ,waiter told us that it requires lot of effort and patience to prepare. I had it plain while it can be eaten with a dollop of ice-cream.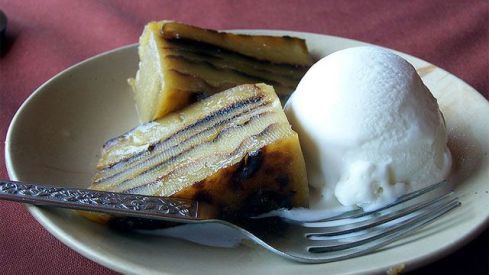 Goan Bread - Poi and Pao
Poi and Pao are staple bread of Goa. I would say its a masterpiece in baking. The bread was hollow inside and had a perfectly defined texture. A simple Goan meal comprise of these breads and some curry. I tasted this with mushroom xacuti and chicken vindalo. They were wonderful and I packed some home.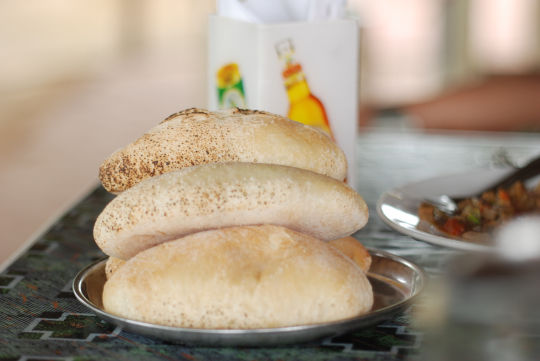 To read the article
https://priyaswriteup.wordpress.com/2016/08/26/authentic-goan-cuisine-i-recognized-myself-as-a-seafood-gourmand/