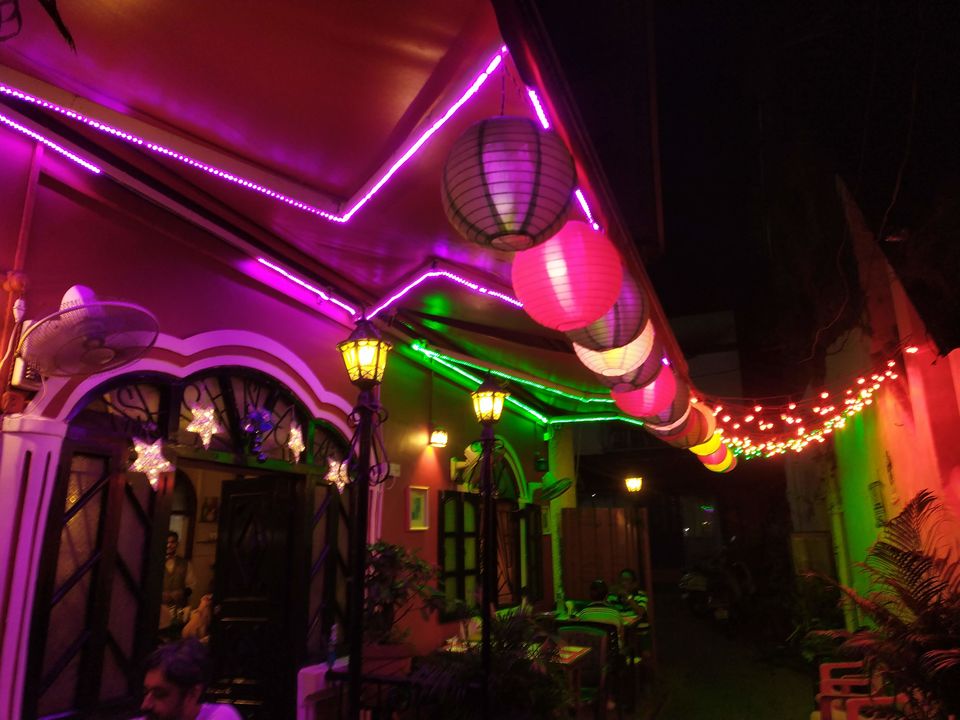 Any wanderer knows that a trip is only satisfying to the soul when it is accompanied by delicious food. Food that is local to the place and unlike anything you have ever eaten? Bam! That's the holy grail of travel to any destination my friend! Goa, is one such place that has never let down tourists despite years and years of being a hyped tourist spot. Reason? Goa is has beaches, nature, history & culture and most importantly, mouth watering food, the taste of which never leaves your palette. This article enlists some tested and highly recommended eateries in Goa, which are a must go - to to try authentic Goan cuisine, in a well fitted budget!
1. Viva Panjim - Close to the Panjim Market
It will take you a while to figure out where this gem is hidden, because it quite literally is! A narrow lane with beautifully painted walls with murals leads to this stunningly decorated European Style Restaurant in a Heritage Home. Ideal for a tucked away old school classic romantic dinner. The interiors transport you to a completely different magical era with intricate art and crockery and even a vintage looking bar at the corner. But, the main thing you go there for? Authentic Goan Food! Though it has Indian & Continental dishes as well, you cannot leave without tasting heavenly Goan cuisine from here. A menu diverse with all sorts of fine Goan dishes like the Chicken Cafreal, Pork Vindaloo, various sorts Veg or Non Veg Caldinha, Chicken or Mushroom Xacuti , abundance of Pork Specialities from Goa, endless varieties of Seafood with generous servings of Goan Bread and rice greets you here. The bar menu is also diverse but a really body warming option in this heritage environment would be to drink a glass of Cashew Feni. All of this comes in really ample proportions with each serving sufficing for 2-3 people. The price tag is definitely not overboard for a dining experience this exquisite and a taste this memorable.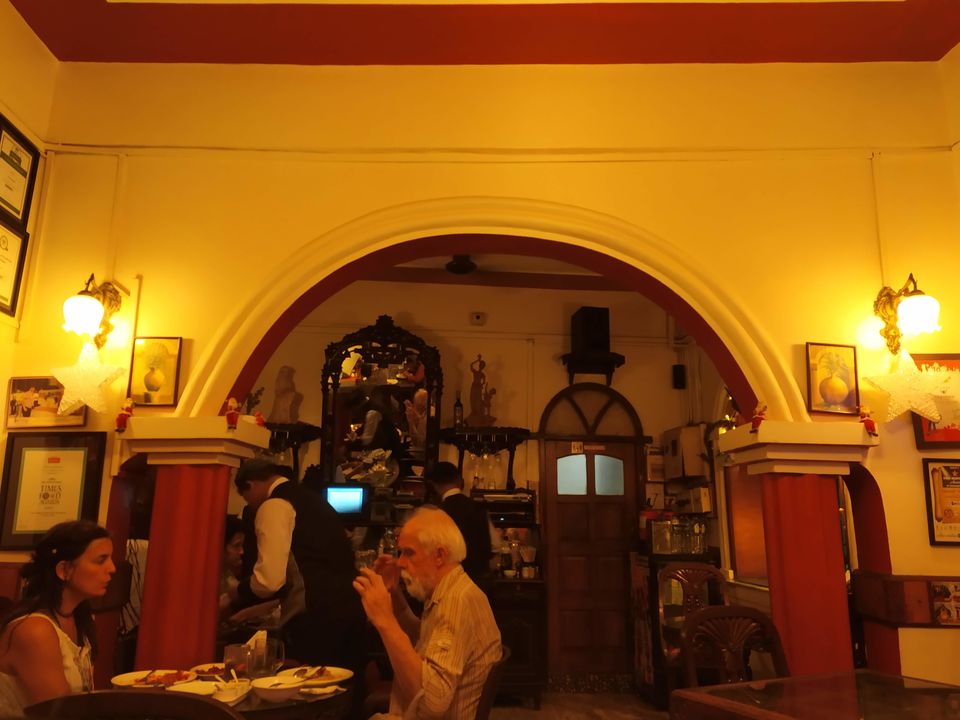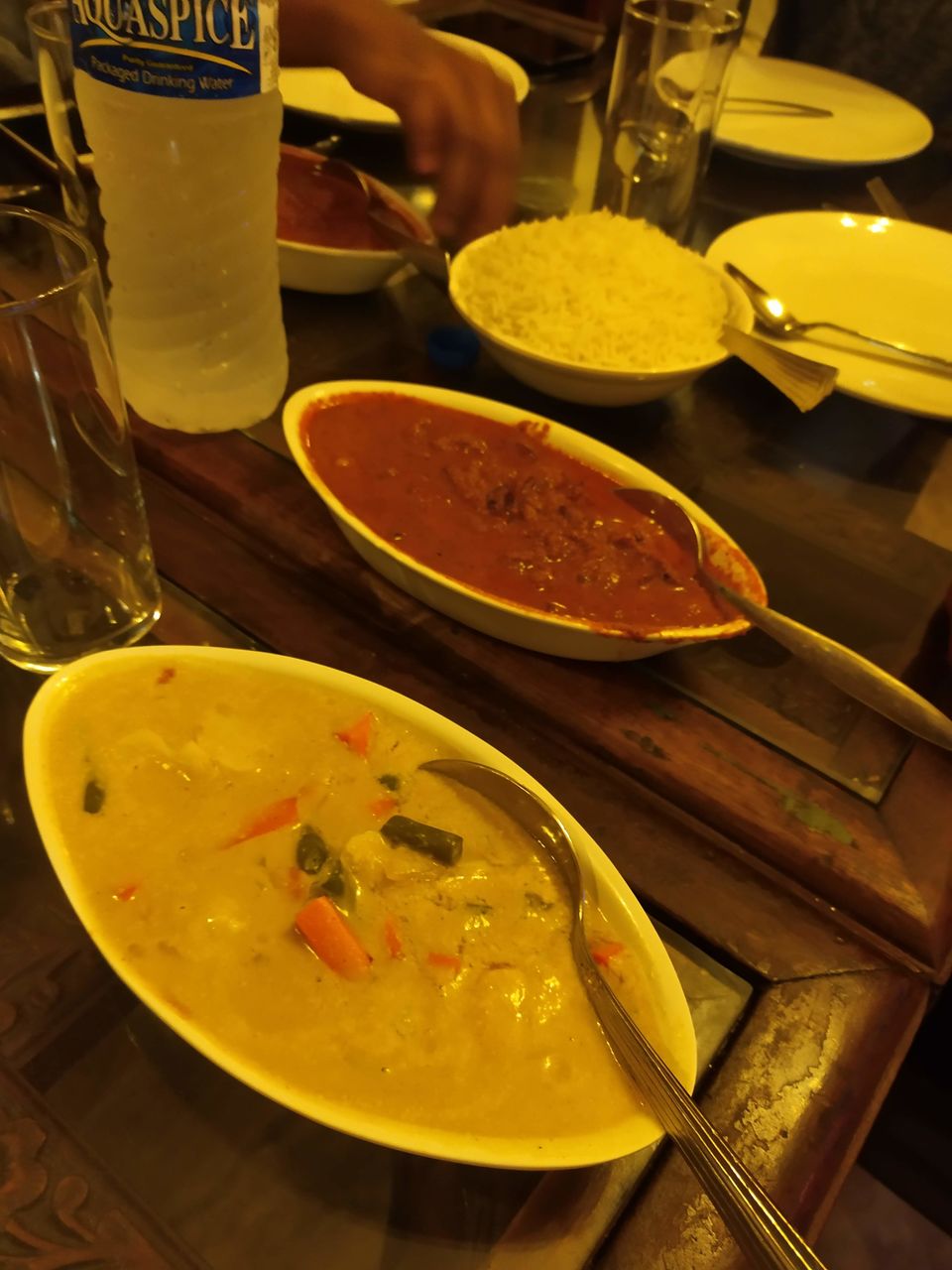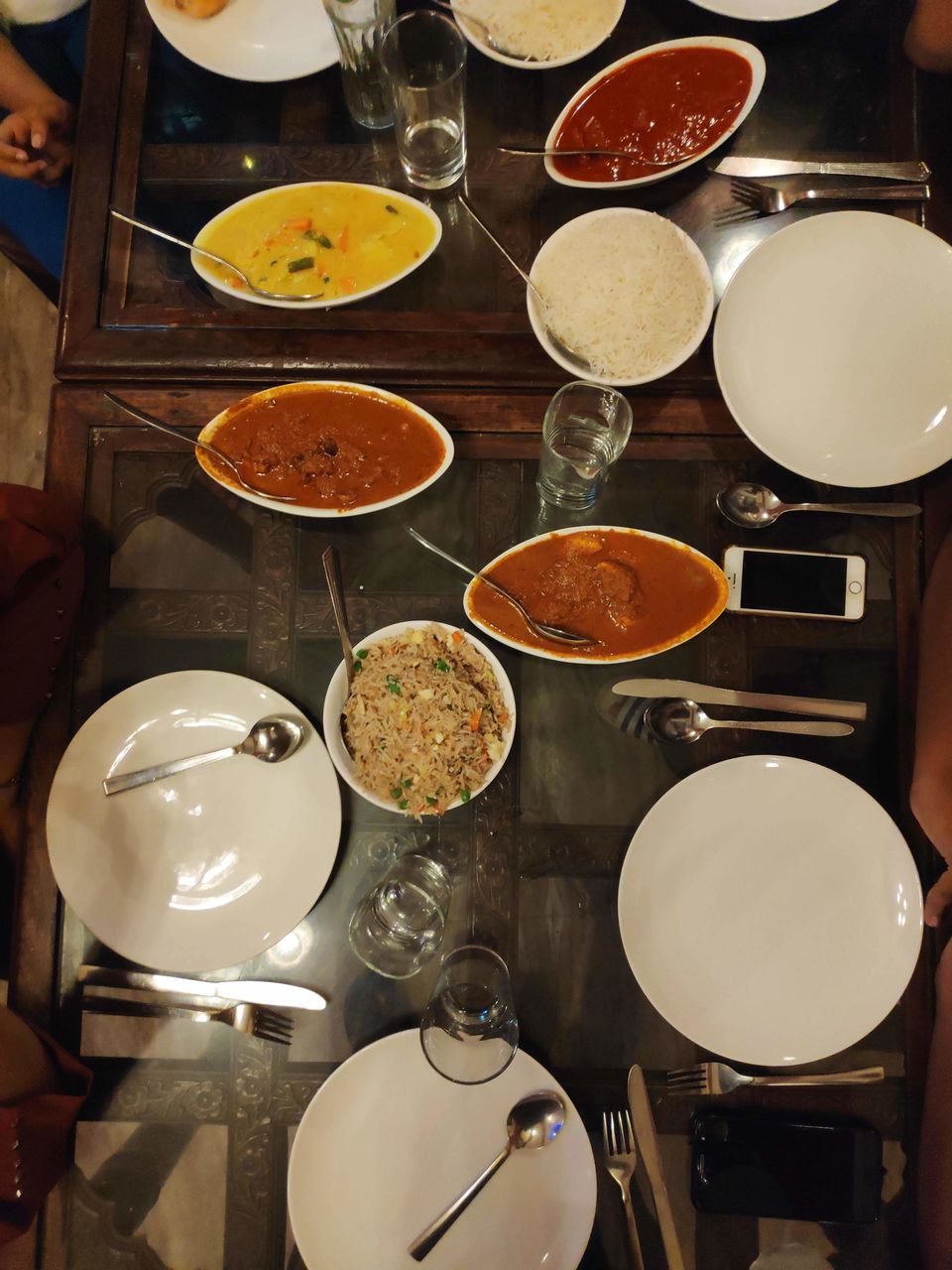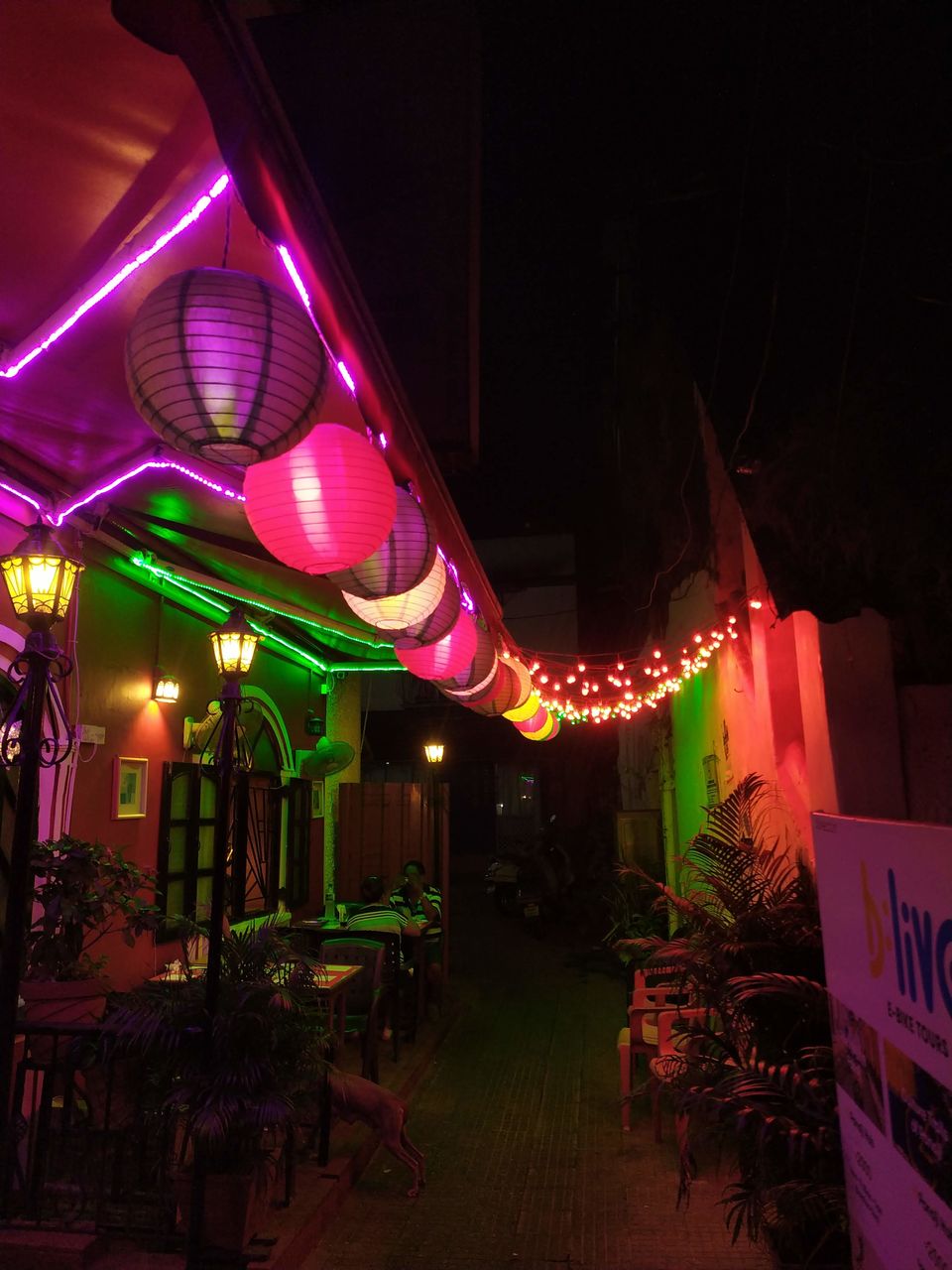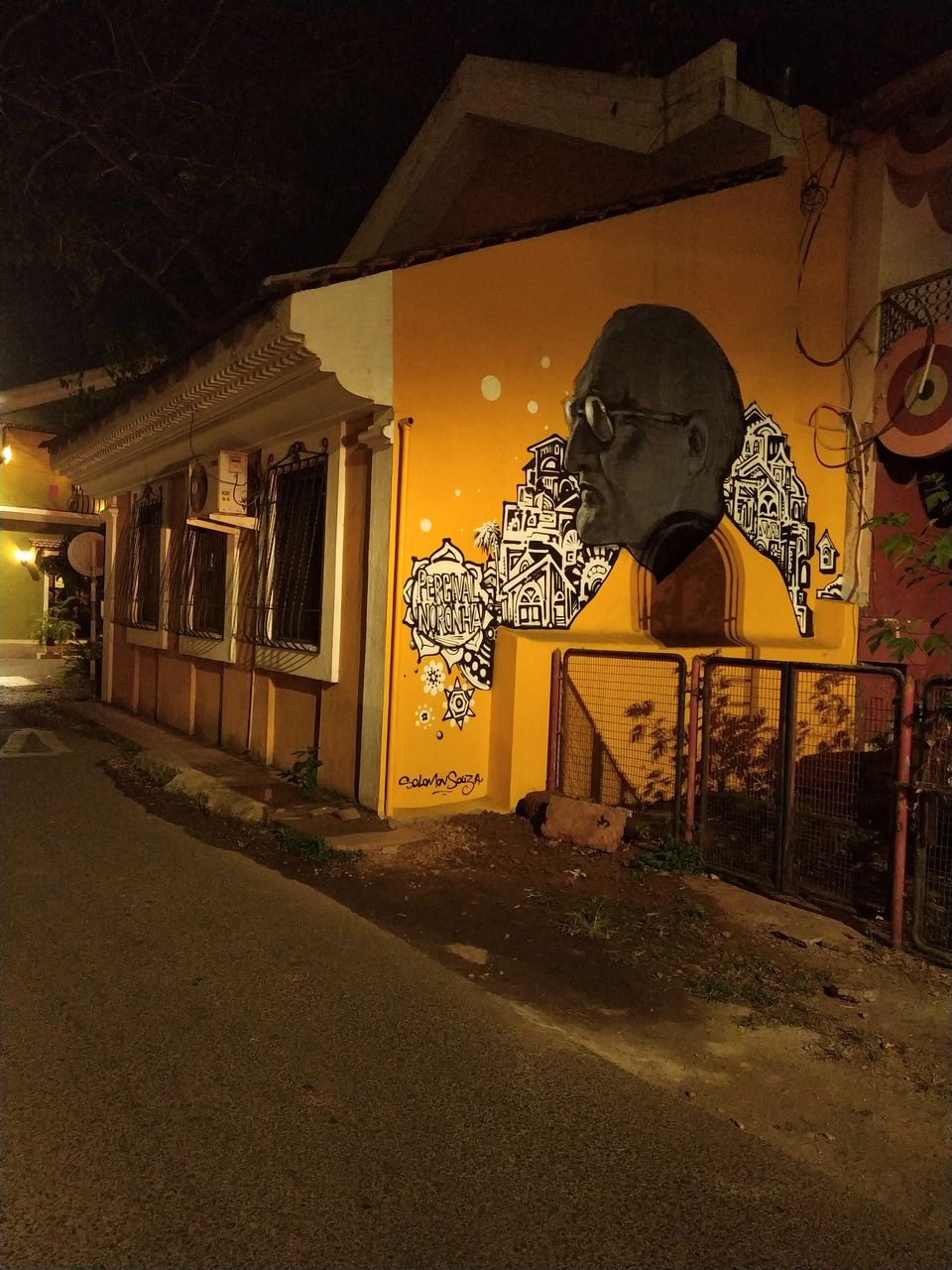 2. Felizardo Cafe
In a trip spanning more than a couple of days, everyone sometimes feels the need to dial down a little and eat simple home like food - be it of any state! This little place doesn't show up on reviews as it is barely a gourmet eatery, it is a barely noticeable humble place serving a range as broad as goan baker breakfasts to typical home style Thalis! Looking like a corner for mostly youngsters and locals, the food here is immensely light on the budget & homely and has a simple Veg Goan Thali & a Fish Thali. The Veg Thali at a basic price of 100 INR comes with 2 rotis, a generous serving of rice, a spinach dal which varies with season, a veg vindaloo style curry and a stir fried side vegetable dish along with papad and a curd dish. The Fish Thali adds a delicious fish fry and a salad to go with as well. There is always the option of curating your own thali with the rest of the sumptuous veg or chicken goan dishes with roti or rice. In addition you can order any fresh Fish Fry in the season to complement your meal. No complaints if you wish to go for light snack items like sandwich or noodles as well with the Goan cream & cookie equivalent in a Serradurah.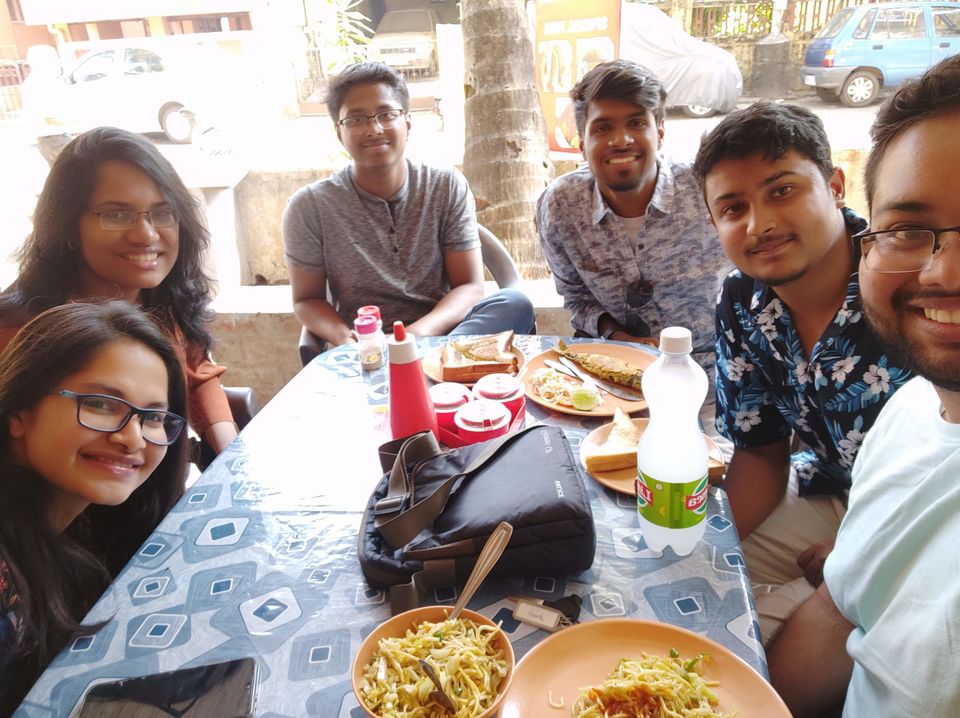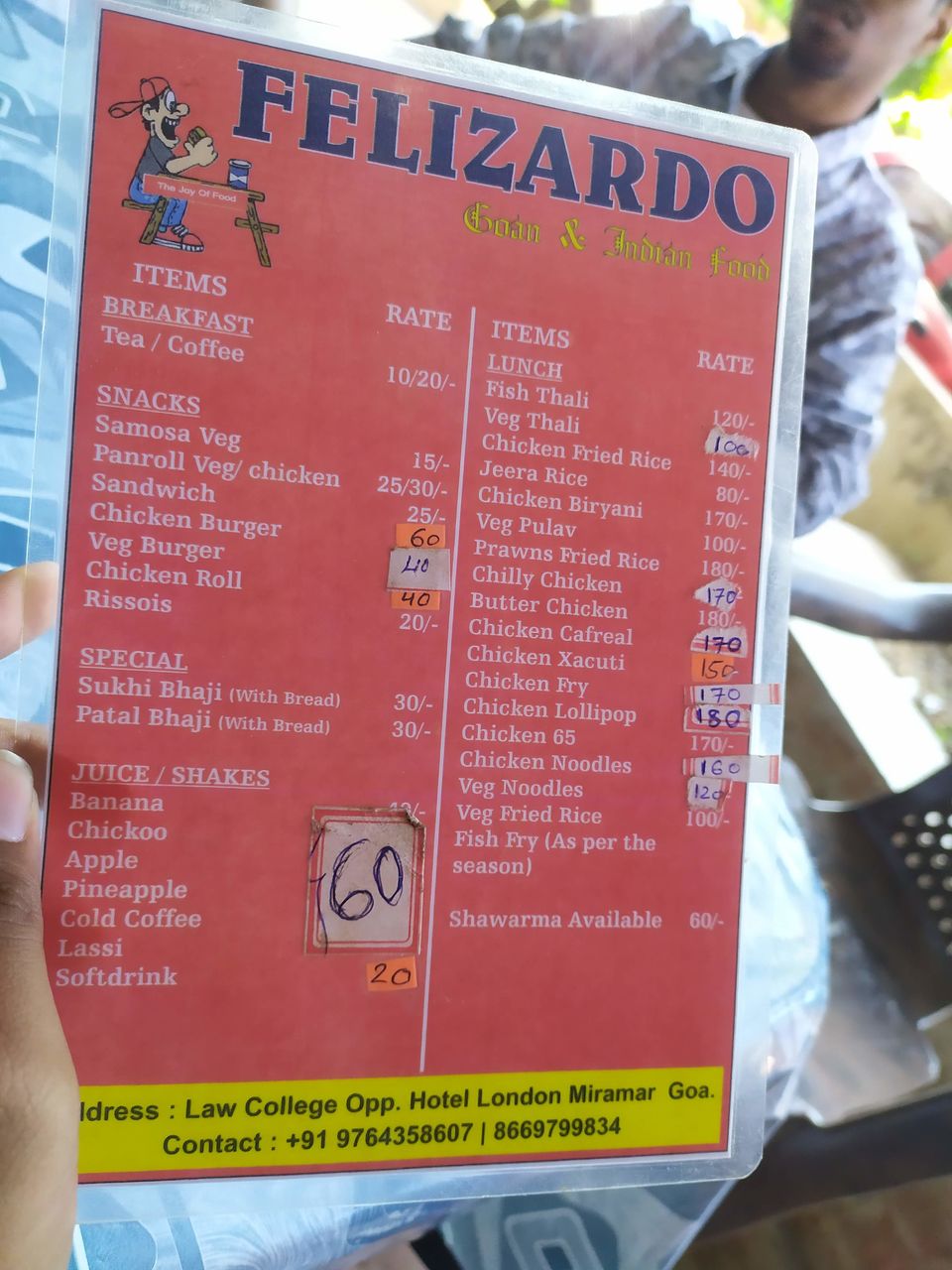 4. Hogworth
A very vibrantly decorated purplish exterior with even a logo illustration resembling Hogwarts, and an even more cheerful interior, this home restaurant is run by Mr. Oswin Pinto who himself describes & serves you the dishes.The logo itself proclaims it is where you 'Hog Worth your money' & cheeky as it sounds, it is true. This place remains a class apart in hospitality even from usually famous restaurants. A stunningly large menu and with the owner himself explaining to you the history of each of the dishes & drinks, the menu is sorted according to the ingredients & not a generic category to accommodate ! Contrary to what might be expected, each of the dishes has retained it's authenticity and uniqueness. Some of the goan delicacies really hard to find at the prices & quality of Hogworth include a changing sea food menu with must have delicacies like the Kingfish (Surmai), Snappers, Squids, unique prawns, Mackerel, Indian Salmon, Tuna, Sharks & Oysters ( well the list is fairly endless). You can also customise the preparation style of the sea food according to you. The regular menu includes indian, continental & other fusion starters & several soups as well, with the French onion soup being highly recommended from experience! But since, you would definitely be rooting for delicious goan food, must try dishes you won't find that easy is the Ard Maas, Balchao, the Prawn Pulao, Samarachi Kodi and a Vegetarian versions of many of the classic goan dishes as well. Couple it with the vast variety of Biryanis or Pulaos or Pao & a warming drink for a genuine foodgasm. Your sweet tooth would not leave dissapointed as well with options to choose from generous helpings of Vonn ( Dal based sweet dish) , Serradurah ( cream cookie custard) or Bolo Sans Rival ( Goan Cashew Cake), all genuine goan household recipes!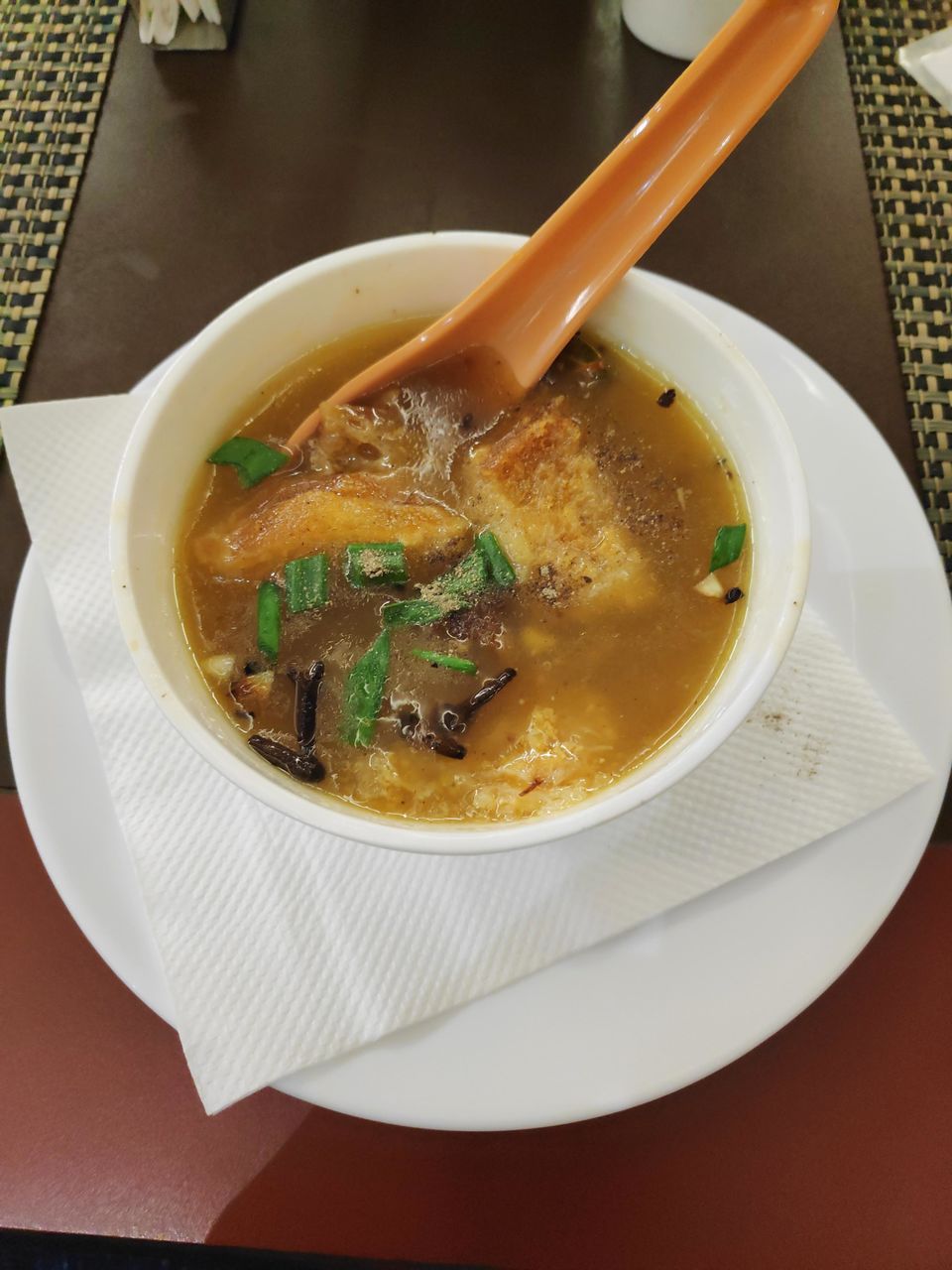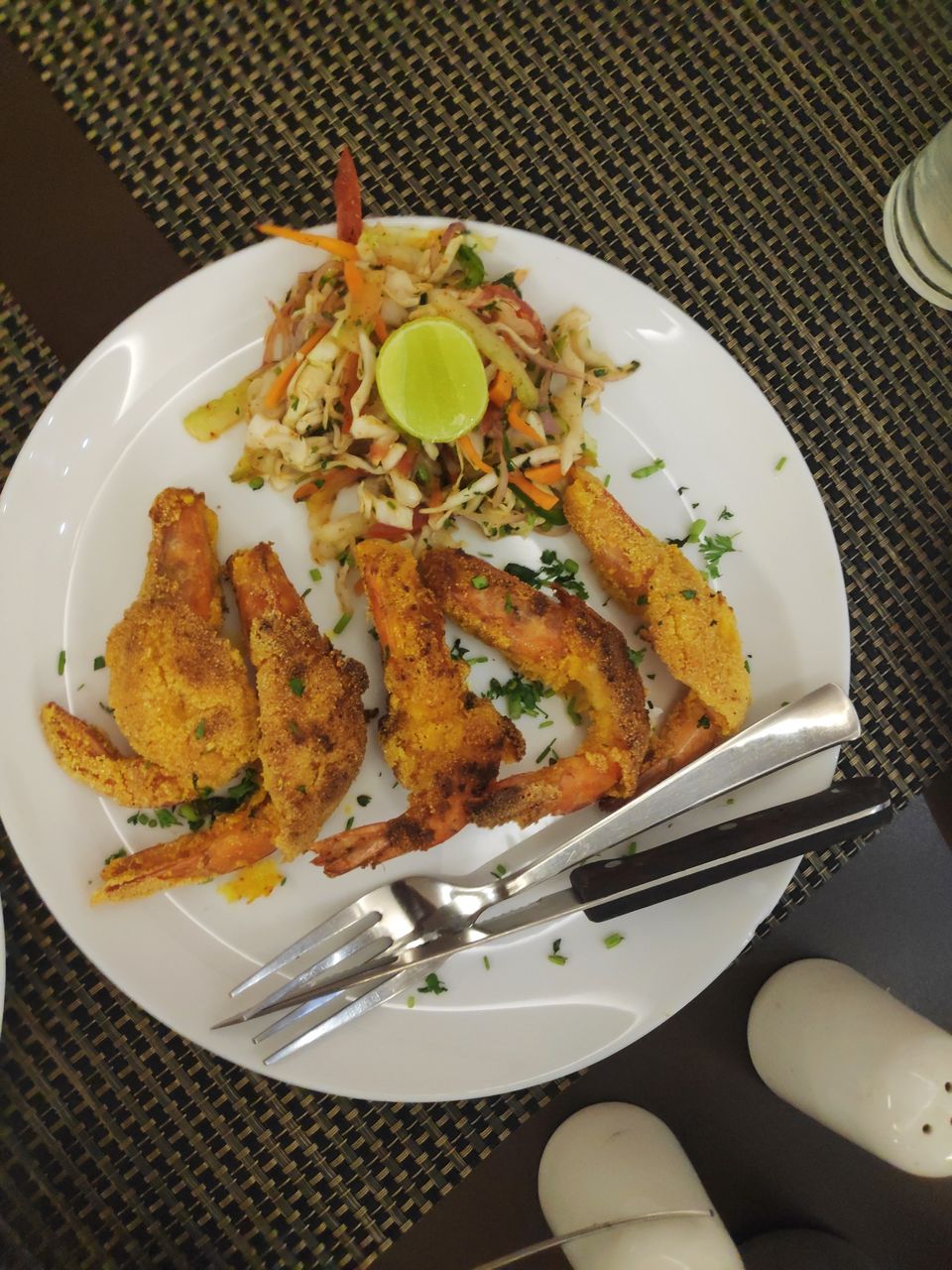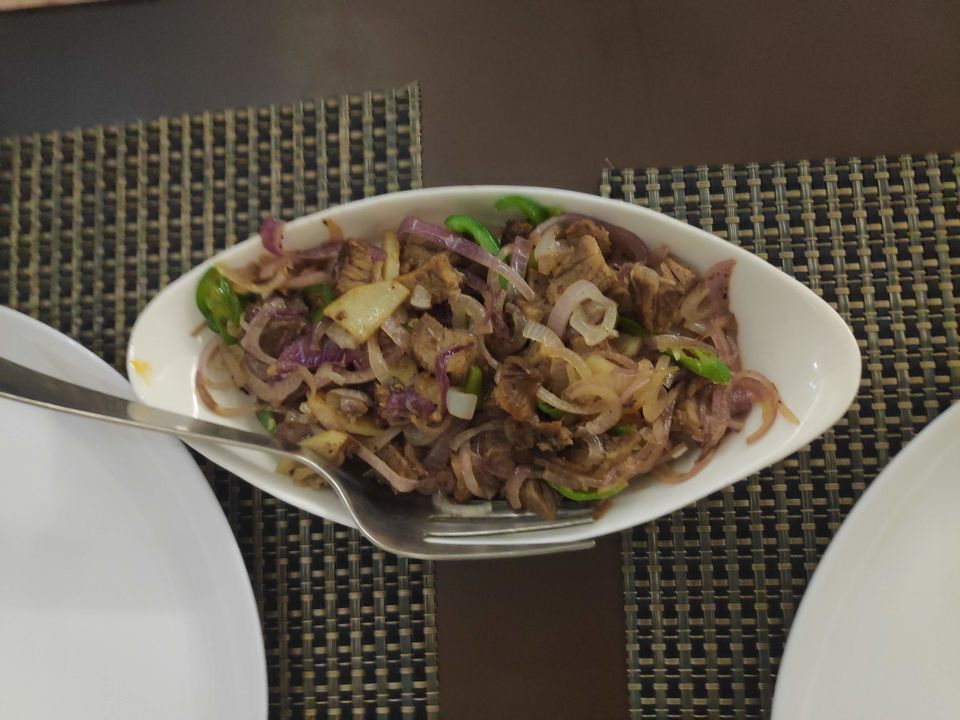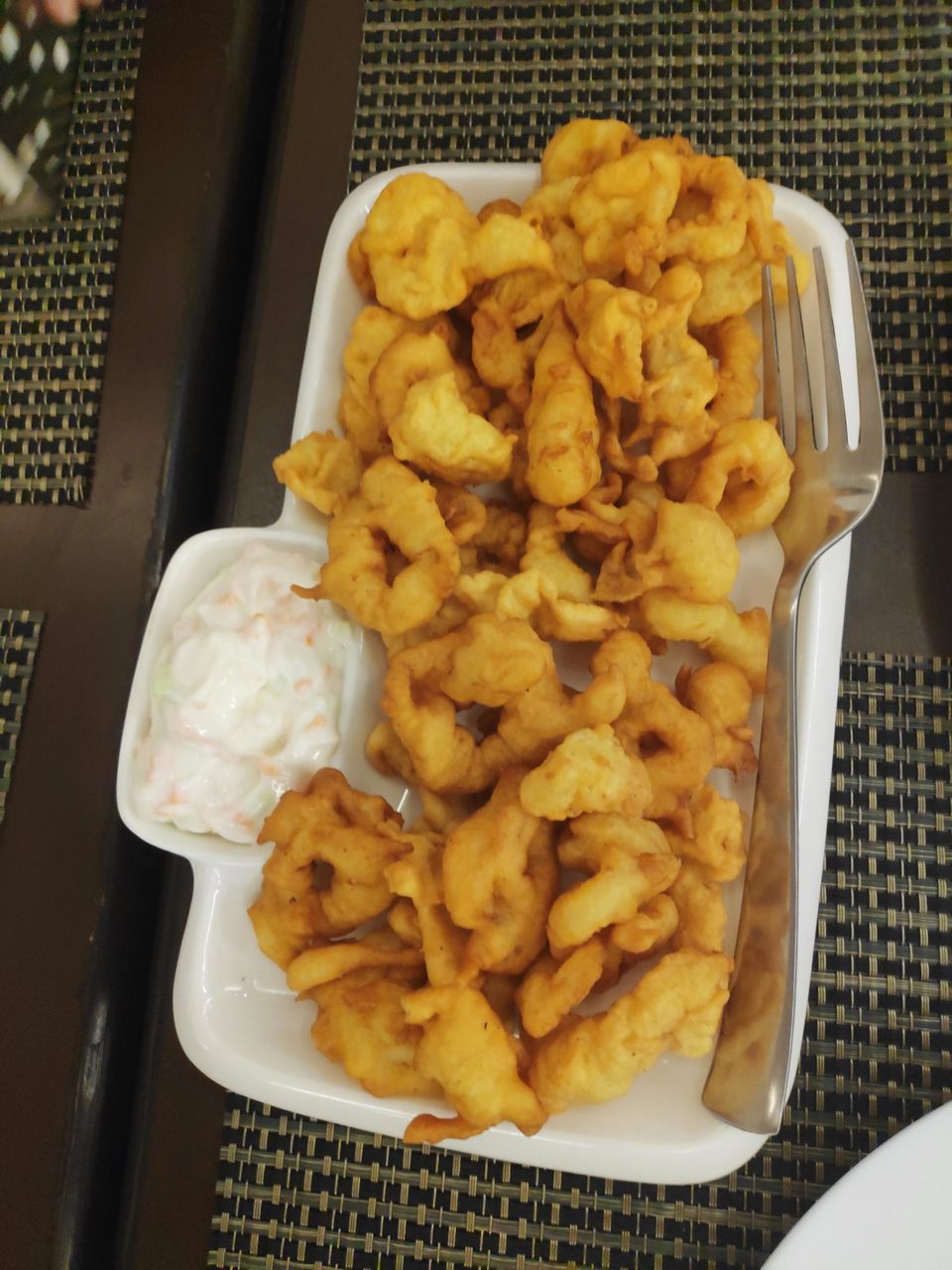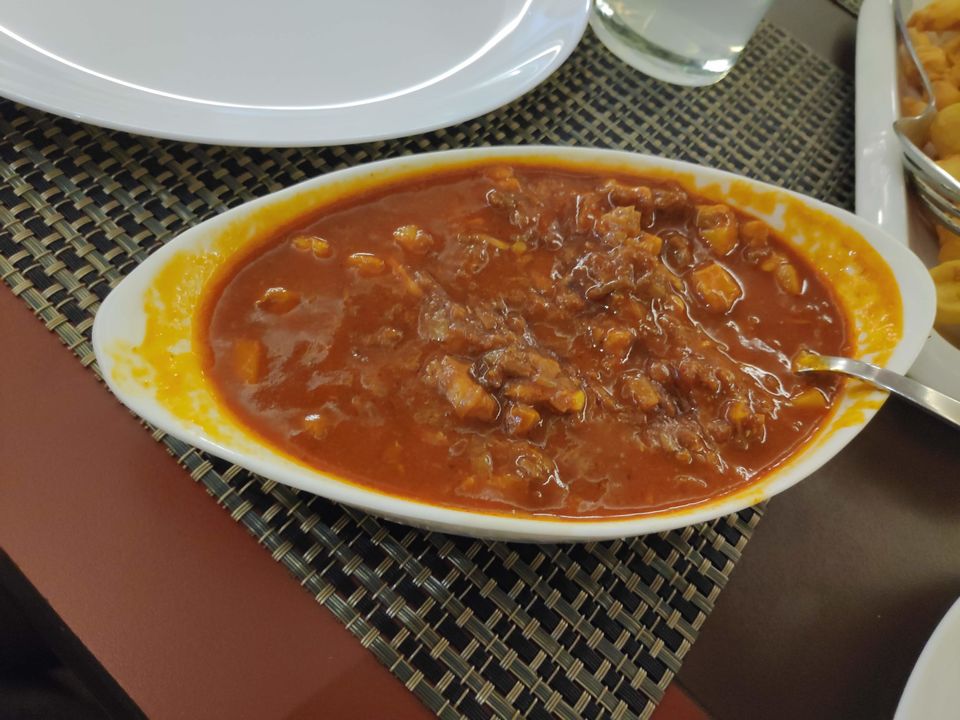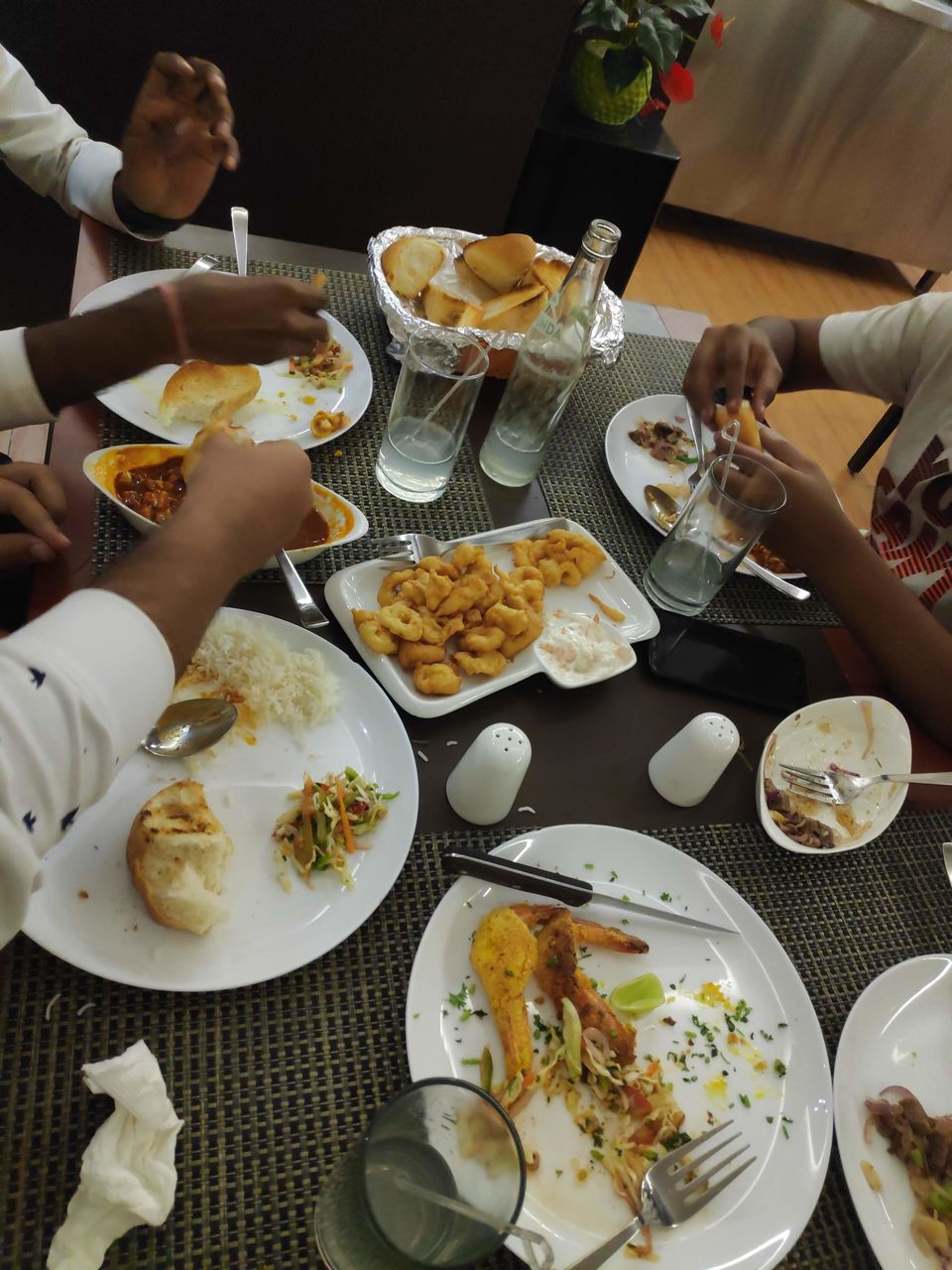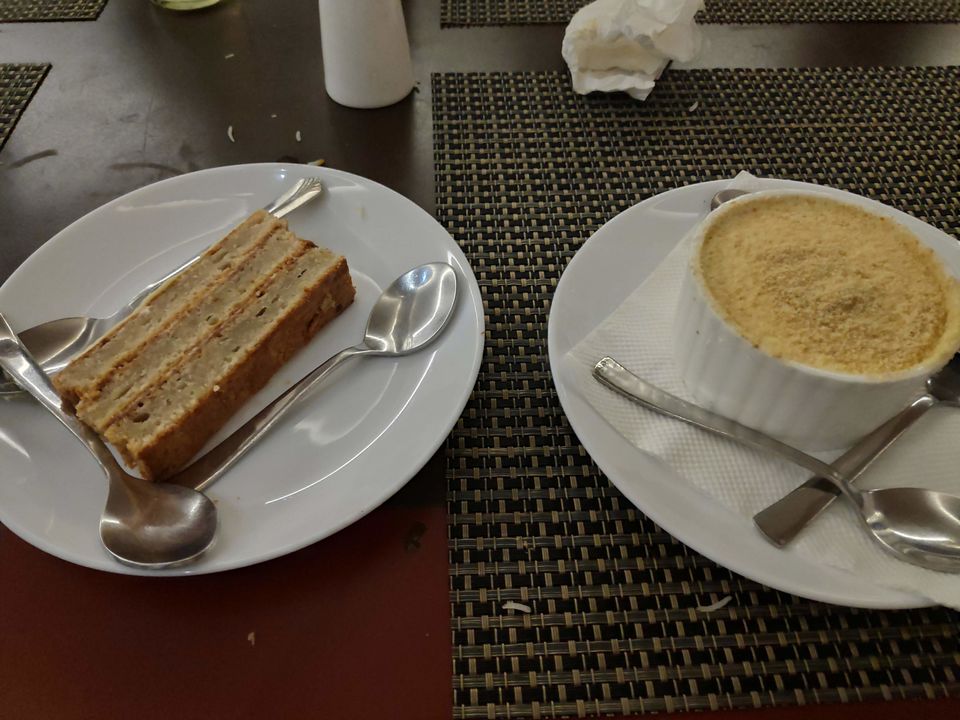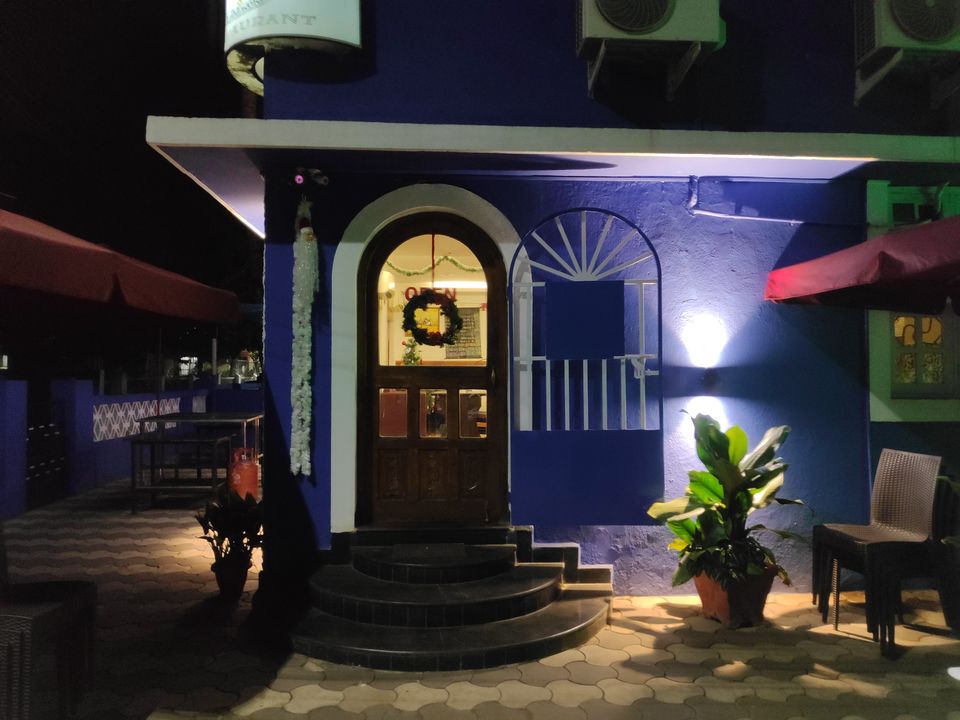 3. Cafe Ave Maria
Run by an ex IT professional and her husband, this cafe in Miramar Panjim is a baked item lover's heaven. The prices are jaw dropping low and it is hard to not get swayed to order multiple items of the inviting shelf. Must try are the sandwiches, the Stuffed Breads with Chicken Cafreal ( Rs 30-60), Egg puff ( just Rs 15), Prawn Puffs ( Rs 20) , Ressols (prawn dish) , Veg puffs, Multipe varieties of cutlets, even Mushroom Samosa, Beef Puffs (Rs 15) , Beef Potato Chops ( Rs 20) and an assortment of cakes and Bebinca ( 7 layered goan dessert) and donuts ( well the variety was too much to fit here). Even if you eat an overwhelming sumptuous breakfast, it would hardly cost you more than Rs 170 and you would leave feeling immensely full and satisfied taste wise. In addition, the counter has as assortment of goan spices, Bebinca, Dodol ( goan toffees), pickles etc which you can pack and take on your journey back home.
A state as rich in culture & cuisines will never tire of offering you delicacies. A genuine word of advice remains that while you are in the state, try to make the best of eating the authentic cuisine of the place as that purity of taste is best experience in the pristine environs & nowhere else.