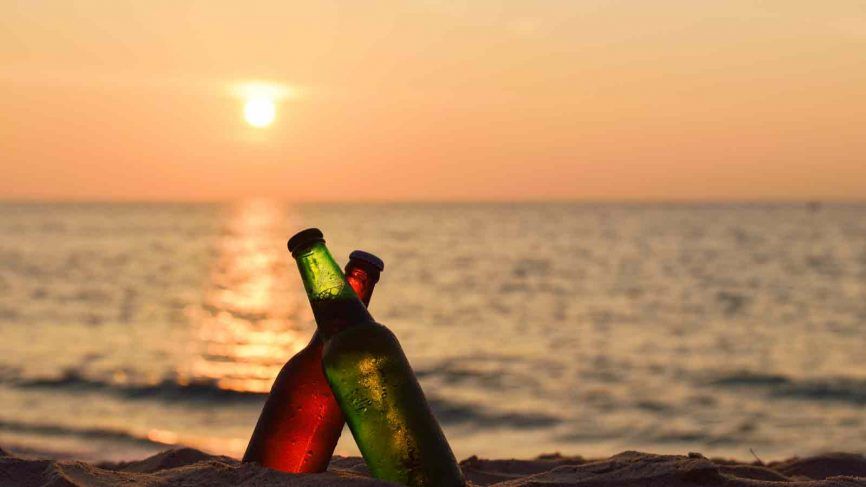 For your love for beaches and booze, here is a unique competition that asks you to drink to your heart's content without rushing to loo. 'All Goa Alcohol Drinking Competition' is calling out to all alcoholics who can drink a lot and hold pee. The competition will be held on the chilling day of December 19.
All you have to do is drink as much alcohol as you can but if you pee, you're out of the contest. The one who drinks maximum alcohol within a time-frame will be declared winner. The quality of alcohol consumed will also be considered.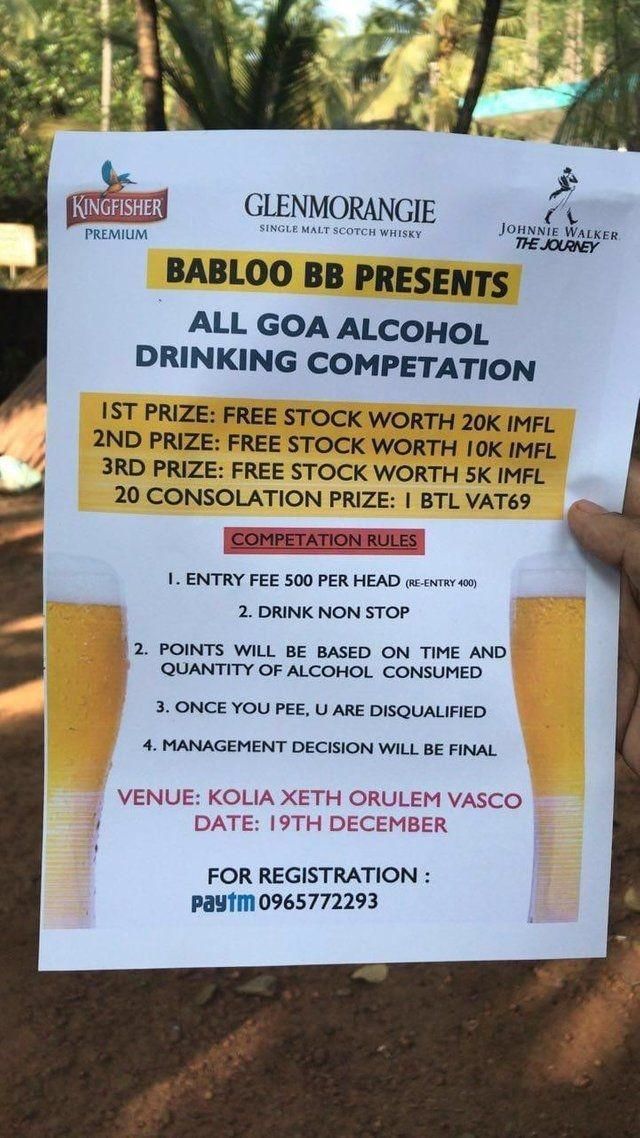 Date: December 19, 2018
Entry Fee: If you are interested, you have to pay a nominal fee of Rs 500 per head and re-entry is Rs 400 per head.
Venue: Kolia Xeth Orulem, Vasco
Prizes
First prize is free stock worth Rs 20K IMFL (Indian-Made Foreign Liquor), the second prize is free stock worth Rs 10K IMFL and the third prize is free stock worth Rs 5K. If you don't make it to top three, you still have chance to grab one of 20 consolation prizes which is one bottle each of VAT69.
Have you ever been to Goa? Share your love for travel with Tripoto community here.