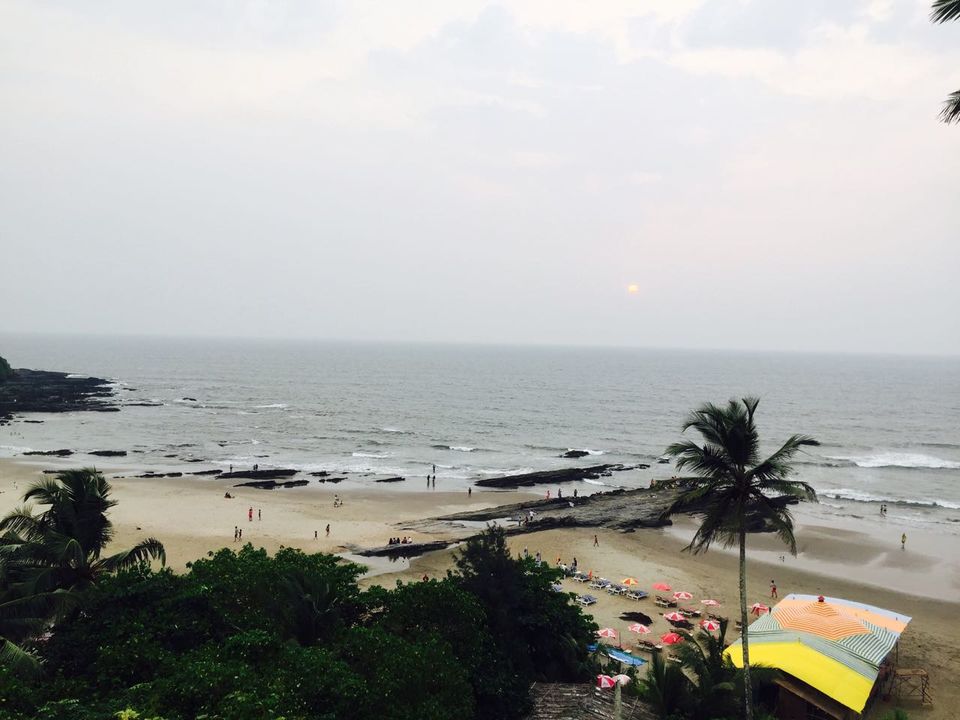 Goa is the most visited tourist destination in India. You could expect all varieties of food here, almost all varieties of cuisine you could think of. We were in Goa for about 4 days and ended up visiting over 10 restaurants and pubs. Let's take you hopping through those..!
Tuscany Gardens Ristorante Italiano, Sinquerim
It's a beautiful European styled restaurant with authentic Italian food. It had a pretty decor completed with warm lights. We were the first one's there for dinner that night so we almost had the entire place to ourselves. Our hosts were very warm and did their best to make us comfortable. They had some of the best pizzas and we gladly gulped it down with some wine. This definitely goes on our 'places to eat' list!
Where: H.No-75H1, Near TAJ Vivanta, Fort Aguada Rd, Candolim, Goa 403515
When: Weekdays: 4-10:45 P.M.
Weekends: 1-4 P.M. and 7-10:45 P.M.
Tuesday: Closed
What to eat: Original Bruschetta, Stuffed Mushrooms, Veg Stagioni Pizza
Cost: Rs. 1200/- for 2
LPK is one of the most amazing nightclubs in Goa. Its location, its vibe and the entire feel of the place is what sets it apart. As good a nightclub it is, it doesn't disappoint on the food. Grab a nice table by the lake and gorge on some tasty starters and cocktails while indulging in its breath taking views.!
Where: Opposite Bank of India, Verem - Nerul Rd, Nerul, Goa 403114
When: 9:30 P.M. to 3:30 A.M.
Cost: Rs. 1500/- for 2 (without alcohol)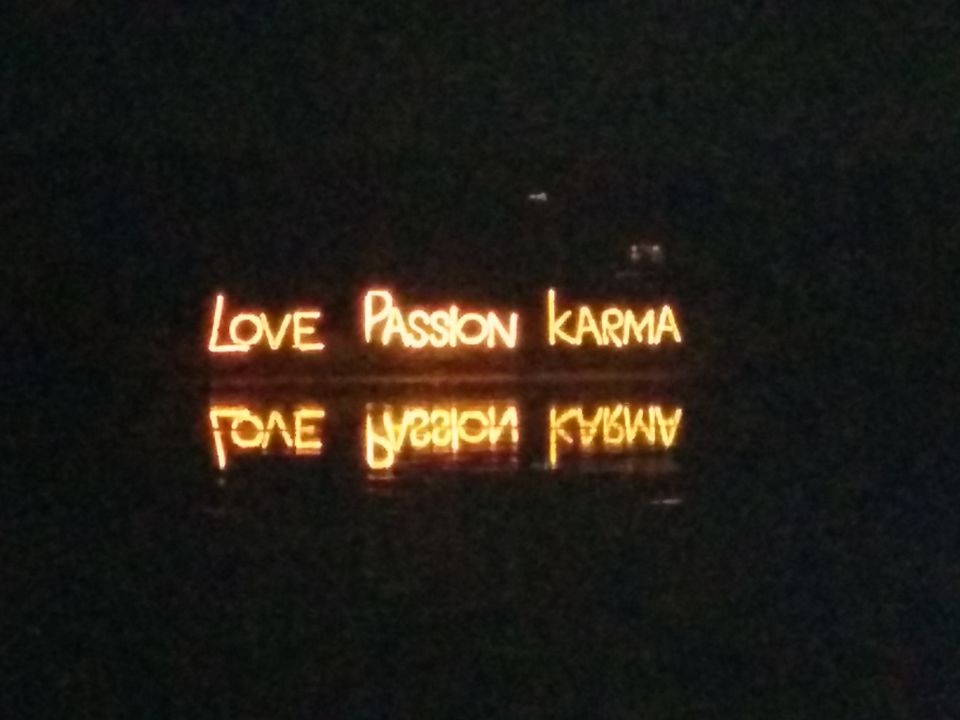 One of the magics of South of Goa is this little restaurant called Magic Italy. Owned by a mother daughter duo of Italian origin, this place certainly serves the most traditional and authentic Italian cuisine. The chef knows the dishes and proportions of the ingredients well. They guide you on what to order as per your taste. This two-decade old place has certainly managed to maintain its authenticity by importing exotic ingredients and developing recipes originated at the roots. They use home made pastas and techniques like wood frying for pizzas.
Where: 260 Main Road, Palolem Beach Street, Palolem, Canacona, 403702
When: 1 to 11 P.M.
What to Eat: Pizzas, Tiramisu
Cost: Rs. 900 for 2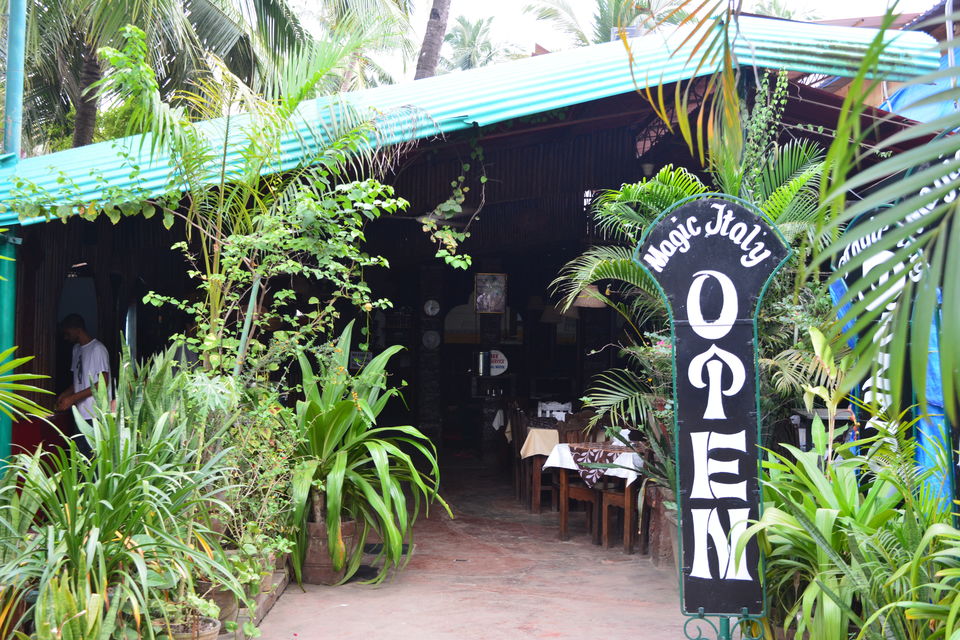 Another Italian Restaurant, at Calangute, with the yummiest food. Go there not just for the taste of the food but for its beautifully beautiful ambience. Dress up and go there for a fancy dinner with the most exotic setting. The interiors are pretty, you would be spoiled for a choice of seating and the ambience is super relaxing. At the hallway you would see an achievement wall lined up with awards won by this beauty. Coming to the food, anything you order is presented artistically, a complete visual and sensual treat. The staff are courteous and hospitable. This would top of my list of recommendations if in Goa. This place surely is a must visit.
Where: Holiday Street, Gauravaddo, Calangute, Goa 403516
When: 7 to 11 P.M.
What to Eat: Anything from the menu
Cost: Rs. 2000 for 2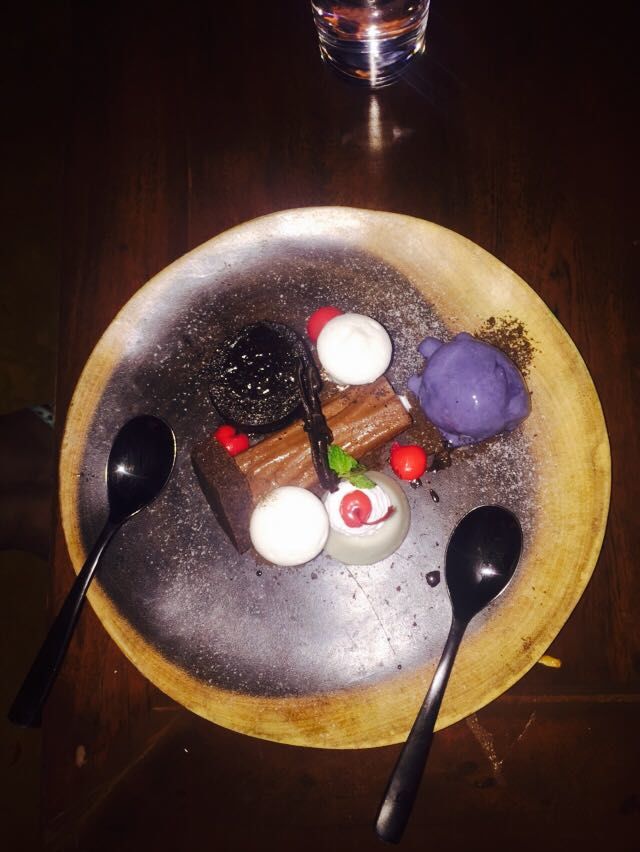 This one is on the Candolim beach. They serve some amazing food with the vast sea for the view. Service is good and prompt, staff are courteous and even attempt to make a small talk. The lady there told us how they shifted from Bihar to Goa for work and how they enjoyed their time working at the shack. Food tasted more like home cooked food, simple yet delicious. Best time to visit would be the mornings (around 10:30-11) as there would hardly be any crowd. Sit, relax and sip your bear with the sea breeze in your hair accompanied with some nice sandwiches and omelettes.
Where: Candolim, Goa 403515
When: 11 A.M. onwards
What to Eat: Omelettes, Sandwiches, Coffee
Cost: 500 for 2
This Greek styled restaurant transports you directly to Santorini with its beautiful white and blue interiors and location. Its located on a cliff overlooking the sea with palm trees dotting the scene, the setting gives a panoramic view of the magnificent sea and Vagator beach. Its mesmerising to watch the sun go down for the day while the light breeze from the sea tickle your senses. The staff there is polite yet strict with their policies. Do book yourself a slot well in advance for an uninterrupted experience of the place. Food tastes divine and everything they serve is a treat to your senses. (By everything I mean literally everything, even the hookah). This place should definitely find a spot on your 'Places to visit in Goa' list. This place is sure to heighten your experience in Goa and would leave you longing for more. (this review stands true to the location at Vagator beach as on Oct 2017).
We have read good things about its new venue which shall start only in Dec 19.
Where: Plot No. 301, 1, Vaddy, Siolim, Goa 403517
When: Yet to be freezed
What to eat: We loved its lasagne and burger.
Cost: 2000 for 2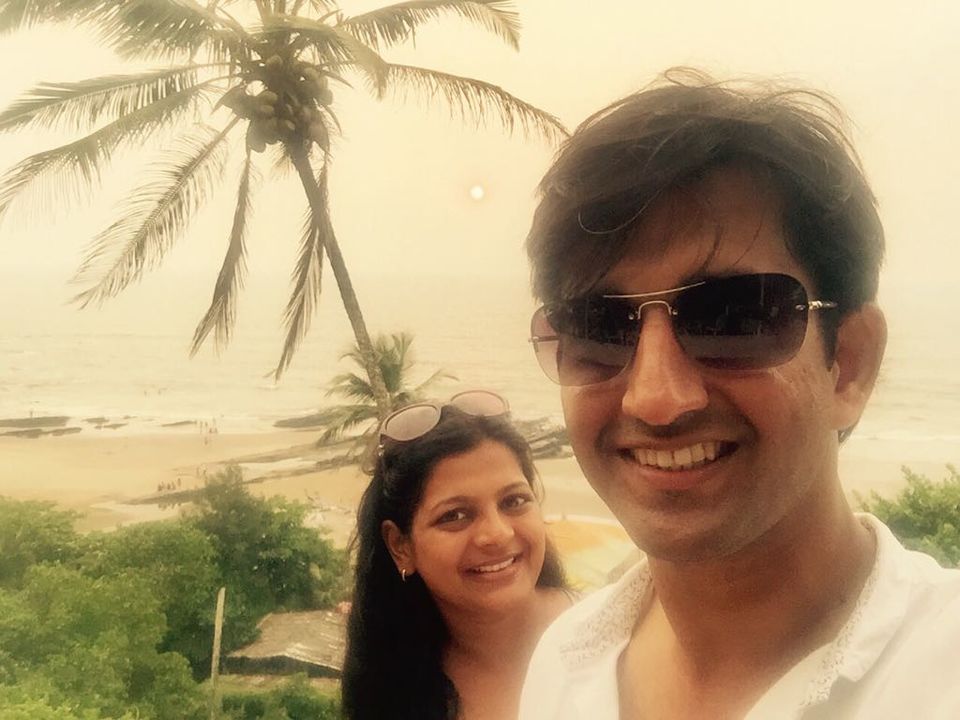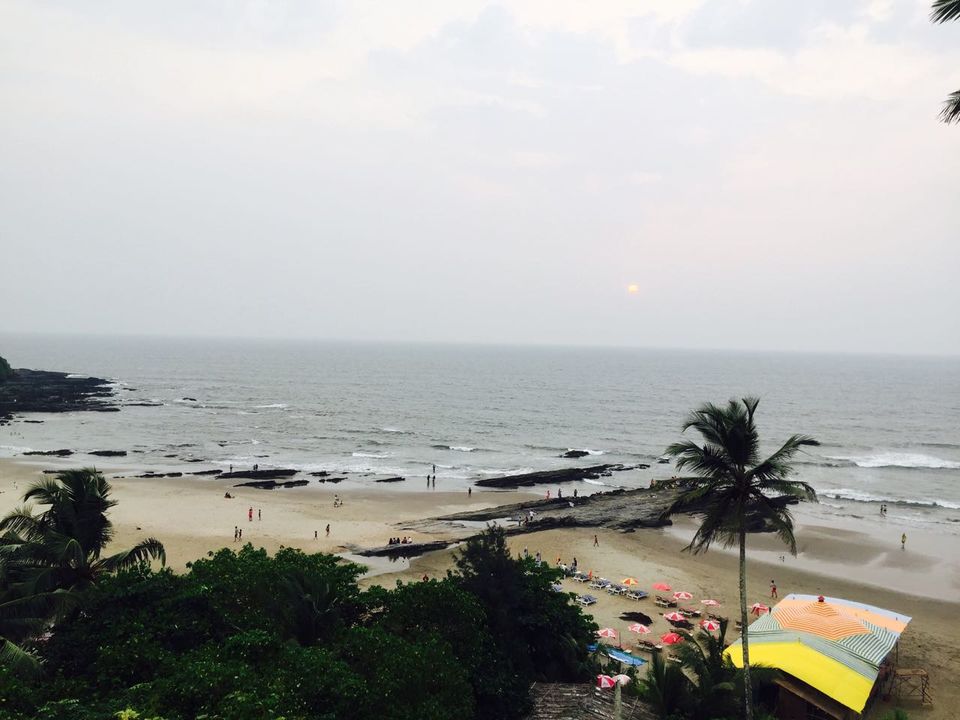 Haagen Dazs
Its an American ice cream chain which serves some of the best ice creams. They also have this Ice cream Fondue Platter which tastes as divine. A perfect dessert after a nice supper.