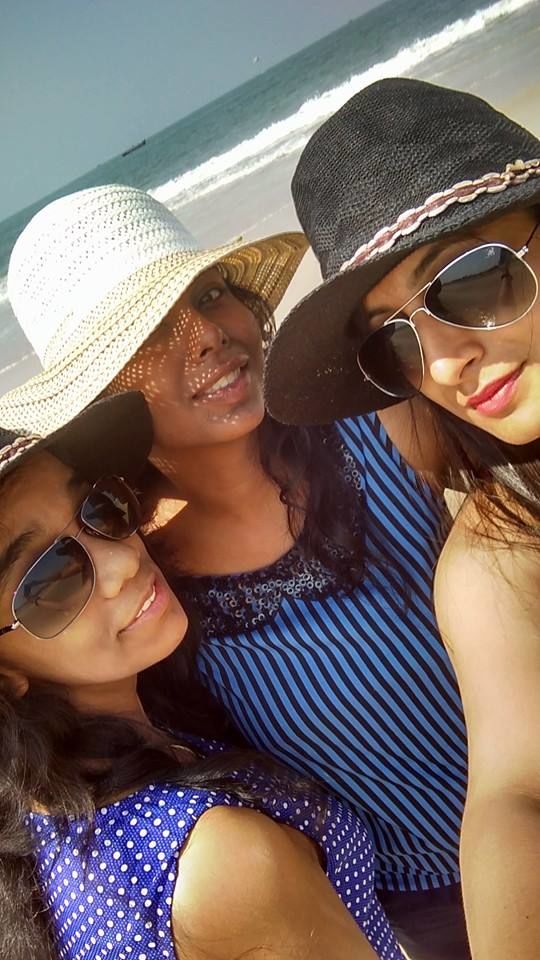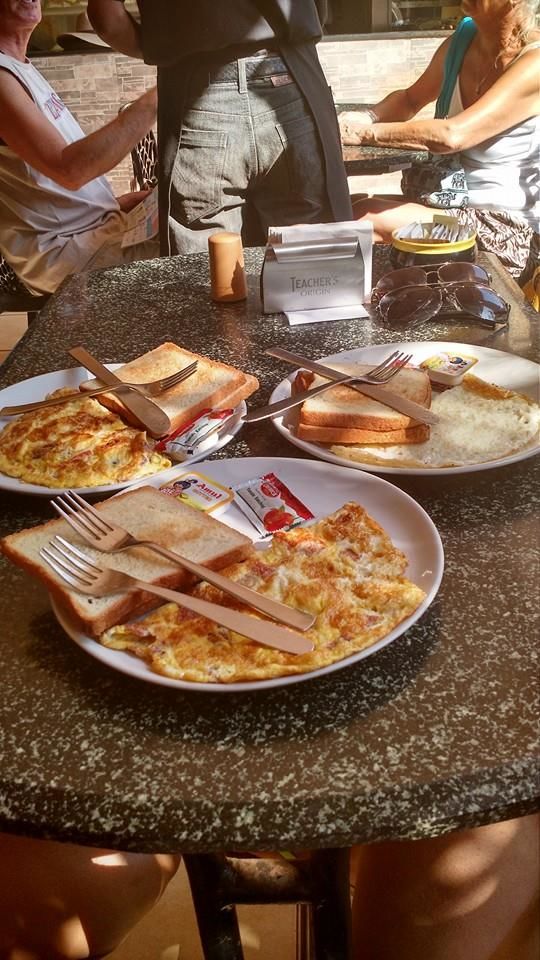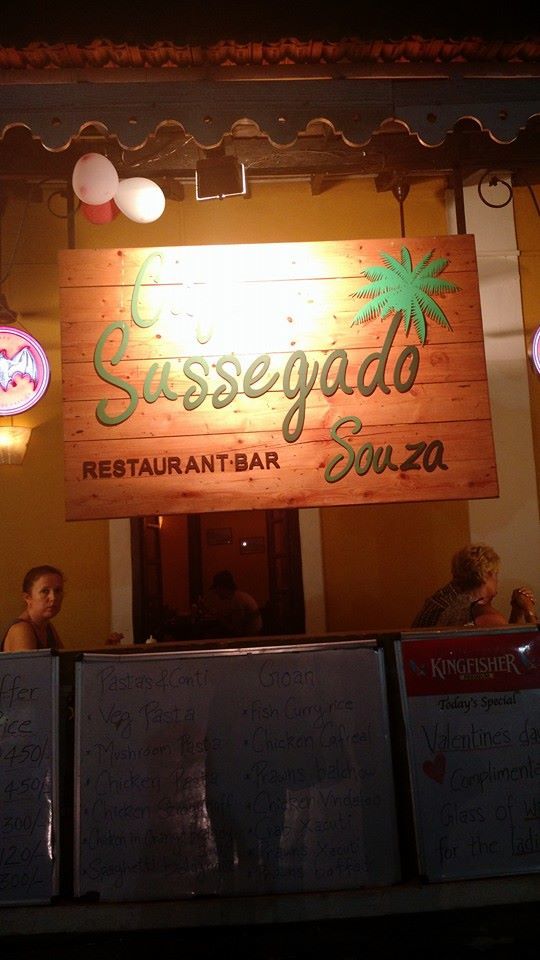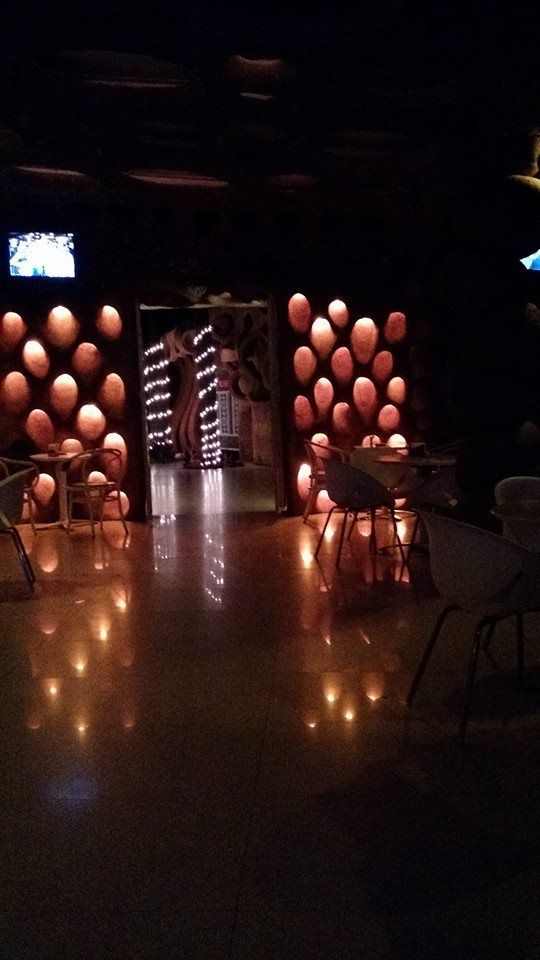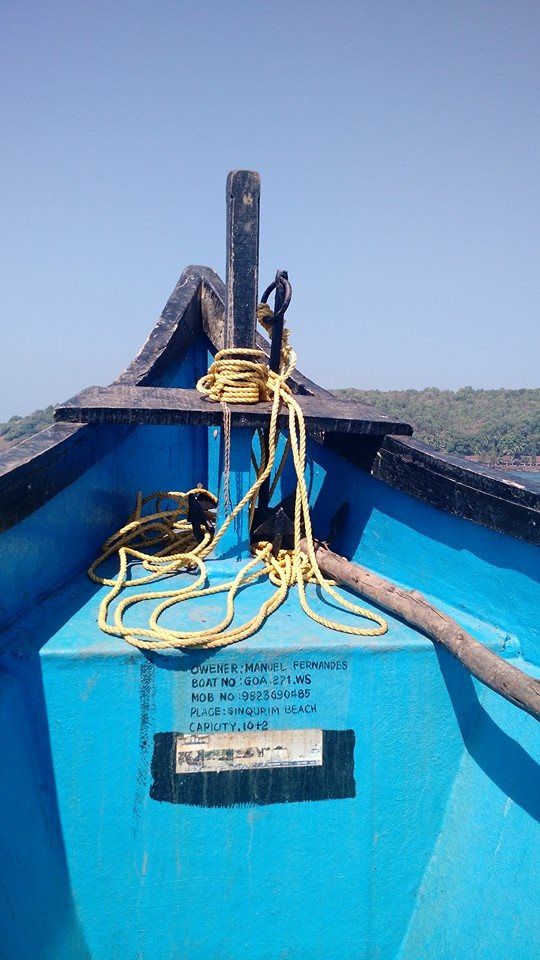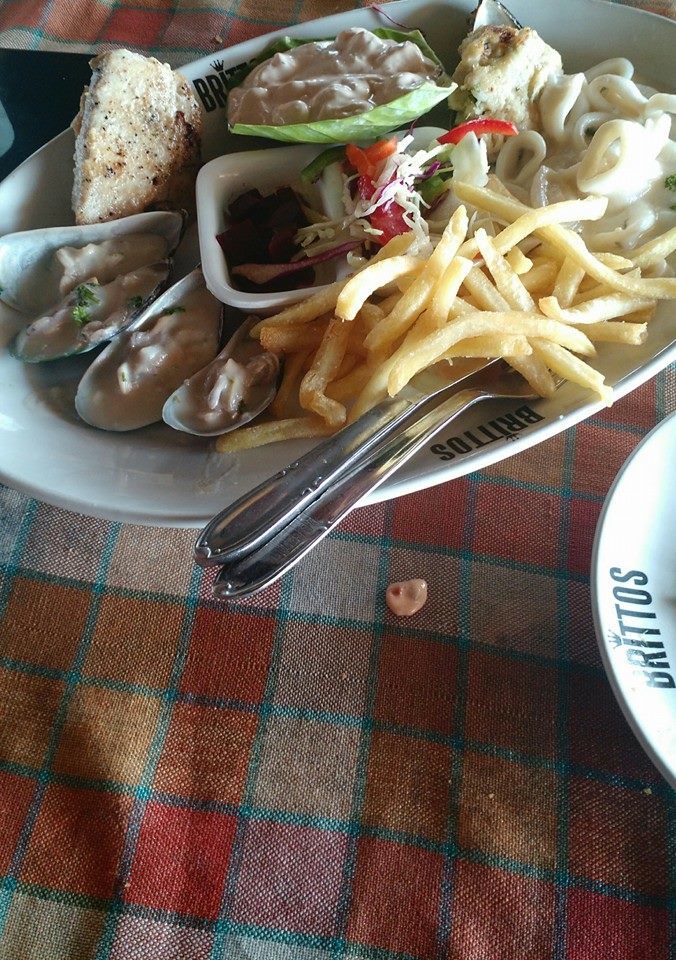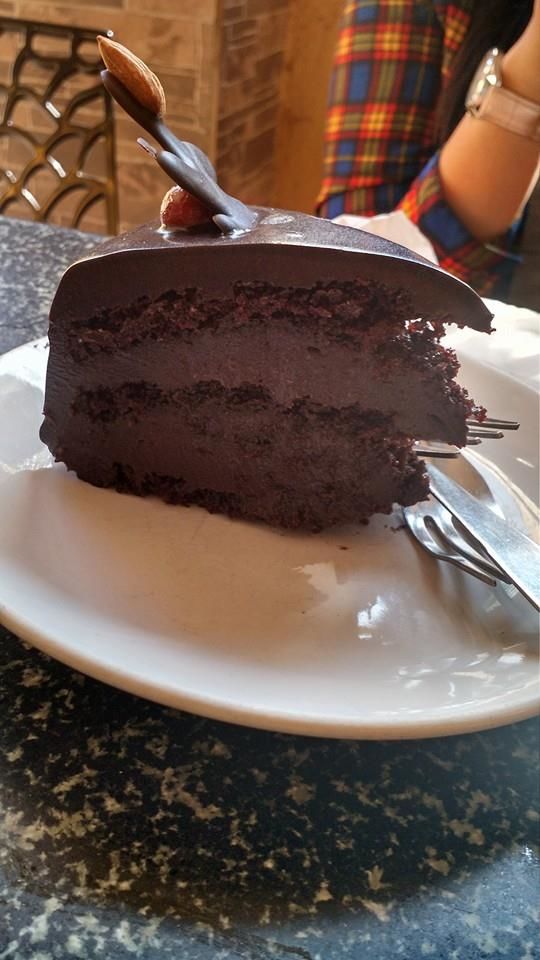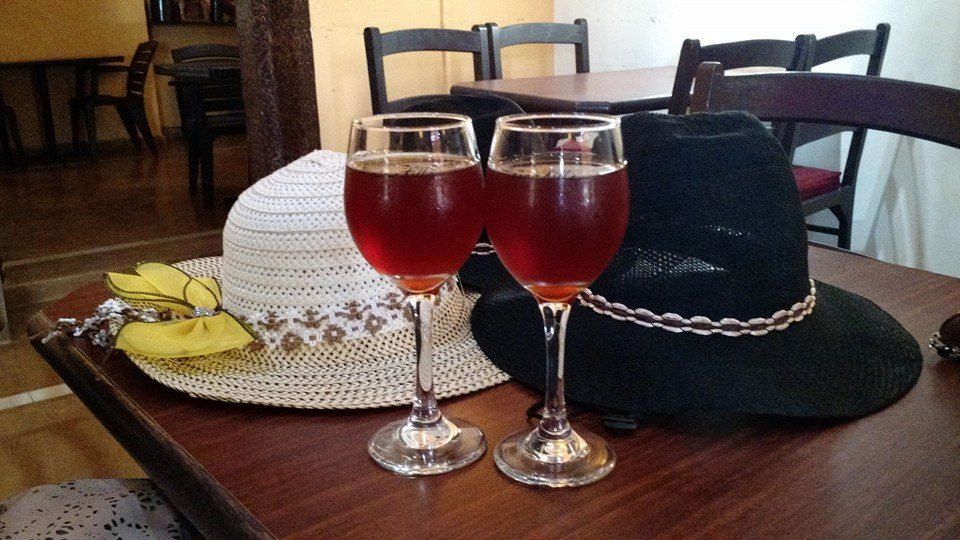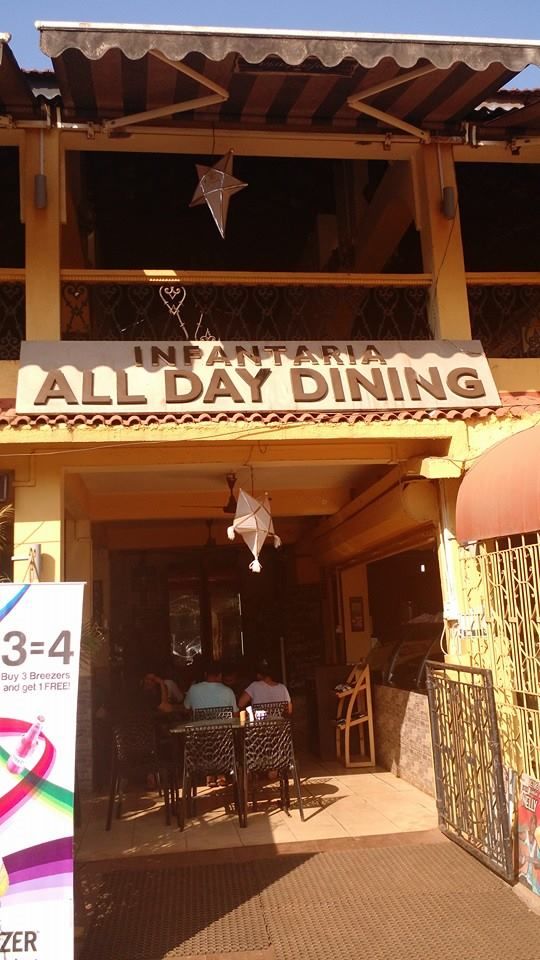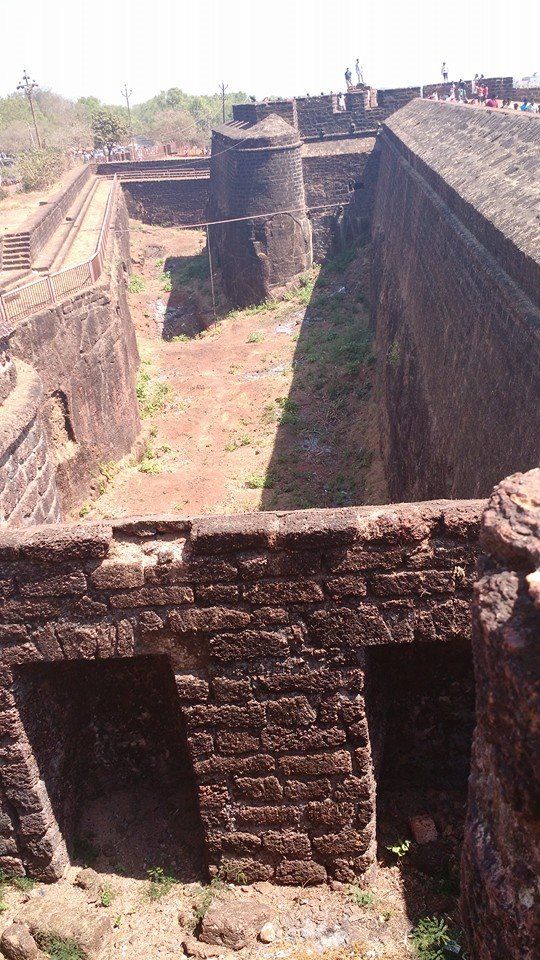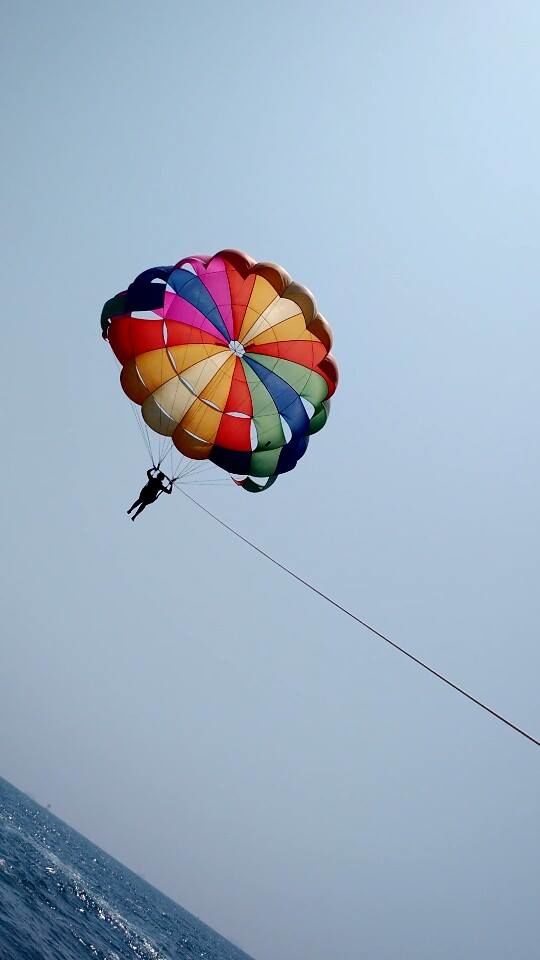 At the beach, life is different. Time doesn't move hour to hour but mood to moment. We live by the currents, plan by the tides, and follow the sun.
A midnight conference call between 3 childhood friends - And we were off to Goa the next day! While it wasn't the best planned of all trips, we had a cursory look at tripadvisor ratings of B&B's, restaurants, nightclubs, along with drawing from an endless source of helpful tips from friends, for whom Goa was practically a second home!
Travel & Stay
Traveling from Mumbai to Goa has an array of options - Road, rail and air. We decided to go for a luxury sleeper bus which cost us INR 1300, it was a comfortable journey, snuggling with the girls, excitedly whispering decadent plans of wine and scrumptious seafood on the beach (apart from ogling at cute guys in beachwear, obviously *wink*)
We stayed at a basic bed and breakfast setup which had a good TripAdvisor rating, nothing too fancy - Beds, a TV, air conditioning, refrigerator and an attached bathroom, all at a very reasonable 1800 INR per day! We stayed at Nelmar Nest, where the owner also had a taxi service and a liquor shop in the premises (this was the factor that swayed us in their favor)
Nelmar Nest was very close to Calangute beach, and we discovered a little shortcut to the beach which was slightly away from the touristy area. We had some Russians soaking up the Sun, a few desolate shacks, and the entire beach to ourselves.
Beaches, Nightlife & Casinos!
Calangute was our base beach, serving as a perfect destination for lying on the beach and contemplating the beginning of the universe, the formation of the seas and other existential queries. Apart from Calangute, we also went to Baga beach to sample food from the famous "Brittos" restaurant. Another beach worth visiting is Anjuna, the shacks on the beach serve as mini nightclubs, with crazy Indians dancing haphazardly to bad party music.. A good experience nonetheless!
We stuck to our plan of club hopping, visiting new clubs everyday. Club Cabana was very hyped, we loaded up on booze and headed to Titos! Much more happening, great Bollywood music. Though the place was brimming with Indian males of questionable morality, the bouncers were very protective and made sure the 3 of us weren't hassled at any point! Another club worth visiting was Love Passion Karma, a beautiful club overlooking a lake, the place comes alive post midnight. The crowd was decent, a mix of well to do Indians and foreigners. We had complimentary drinks and some light bar food, a great experience overall!
One cannot get the true Goa party experience without hitting the casinos! Goa has cruise casinos on the sea, as gambling is illegal on Indian land. We went to Casino Pride (1500 per person, including chips and dinner), because we wanted to keep it light on the budget. Decent food, we won back our ticket money and then some more, it was a nice, happy shiny time! :)
We also set a day aside to try water sport activities at Calangute beach. Parasailing was fun, and moderately exhilarating! It's fun to do with friends, and of course we have videos to boast of when we got back to the big bad city. ;)
Food Paradise
Goa is booze heaven, as everyone and their imaginary alien friend knows, what we really appreciated in Goa, was the food. Most of the shacks serve magnificent seafood, putting all our previous seafood experiences at Mumbai restaurants to shame! I particularly recommend Cafe Infantaria. The food here is brilliant! We visited the place multiple times for breakfast and lunch, anything and everything you order WILL blow your mind! Cafe Sussegado was the other favourite, their port wine and tiger prawns are to die for!
Last Thoughts..
This being our first plan together, we stuck to the 'touristy' Goa, booze, nightclubs, dancing on the shacks.. Of course, there's so much more to see, off the beaten track, adventures for an other time perhaps? :)
A beach-bum's paradise - Cheap food, booze & sun-kissed beaches!