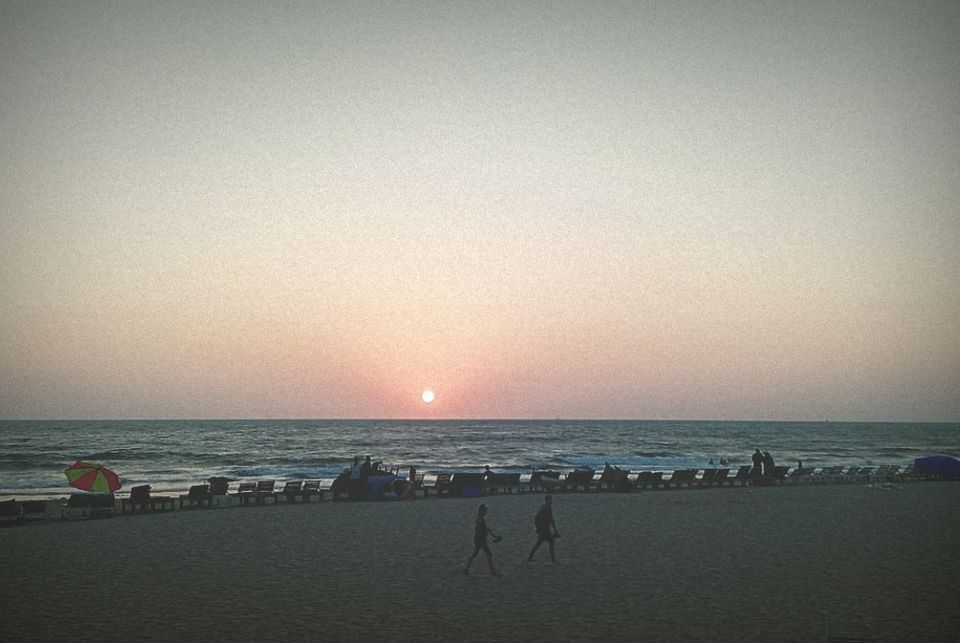 Goa is a complete package for beach lovers & party freaks. Also it is crowded with tourist throughout the year no matter what season it is, but yes in December it is jam-packed. So if you are a "crowdophobic" i would recommend to avoid visiting in December.
Here is the 4 day itinerary that you can follow for your perfect BUDGET vacation. So, pack your bags and let me take you to an unforgettable journey:
We landed Dabolim Airport around 11:00 in the morning. Took a taxi and headed towards Anjuna as we booked "The Hosteller" https://thehosteller.com/ (Budget friendly hostel with clean dorms & amazing staff). It is located just 2 minutes walk away to Anjuna beach. Around 12:30 PM we checked In and relaxed for a bit and then had a lunch in our hostel. we ordererd Mix Veg & Aaloo Paratha, Maggi and Oh my!! it was delish.
After Sunset we headed back to our hostel and bought some Beer from the supermarket as we had no plans for late night clubbing today. We reached our hostel & went off to freshen up. Then we went to common area of our hostel where we had some booze with live music & some amazing snacks. So other guys in our dorm were making late night plans for Party in Shiva Valley but as we were exhausted so we decided to get a good sleep so we can have a great day tomorrow.
After lunch we had a plan to visit Chapora Fort for Sunset Seeing & to feel some 'Dil Chahta hai' vibe. So around 4:30 we headed towards chapora fort with of of the hostel staff & other hostellers. The best part about hostel is you can find a gang if you don't have one.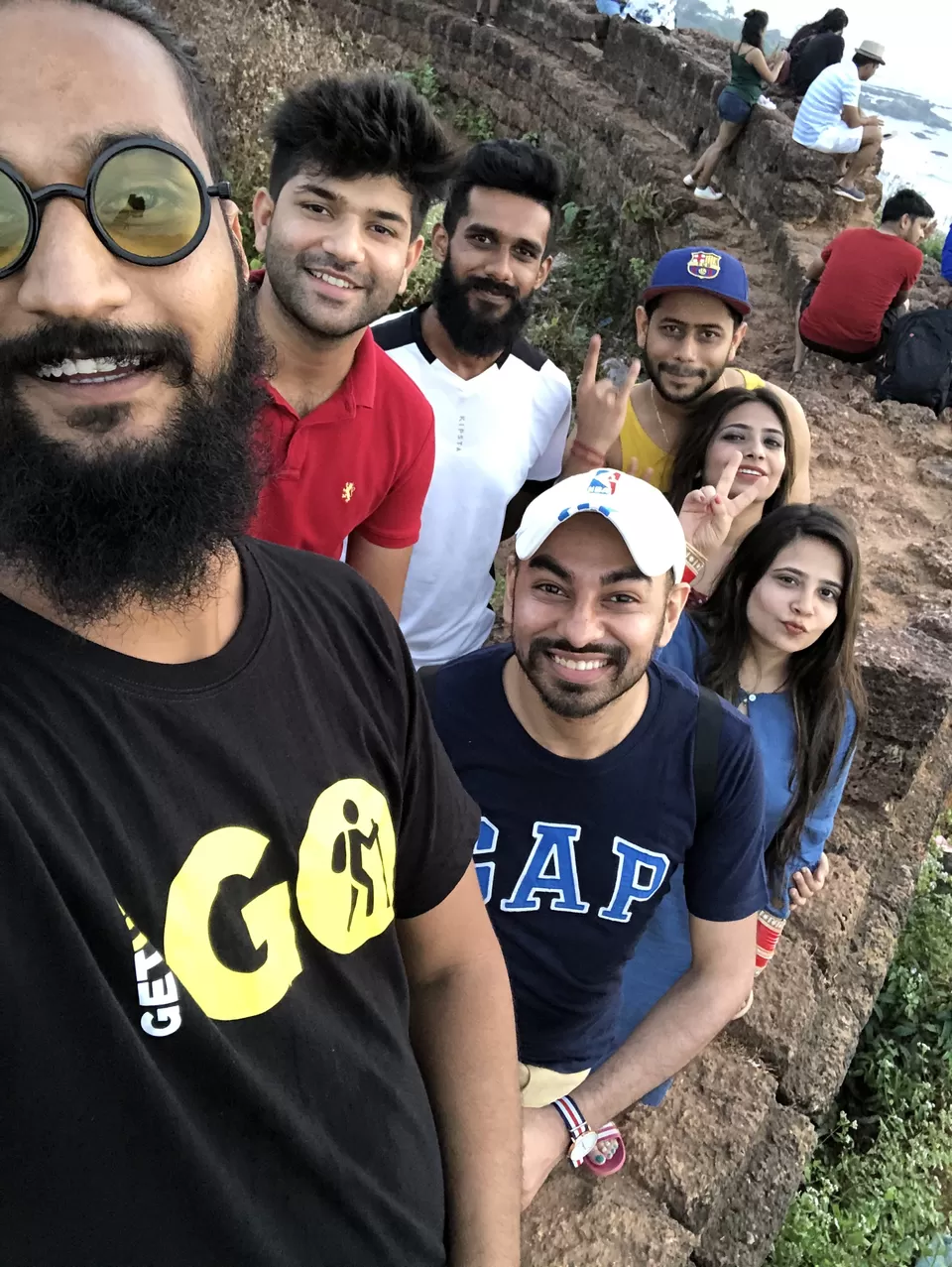 After a fine deep sleep we woke up and it was 1:oo Pm already. we took a bath and got ready. We were famished as last night we didn't had a proper dinner. Unfortunately our hostels cafeteria was also closed. So we went to the streets in search of some good food. After lunch we went straight to Anjuna Beach. We relaxed for some time in a shack tried some snacks, clicked pictures. After that we went to sunset point on a hill top.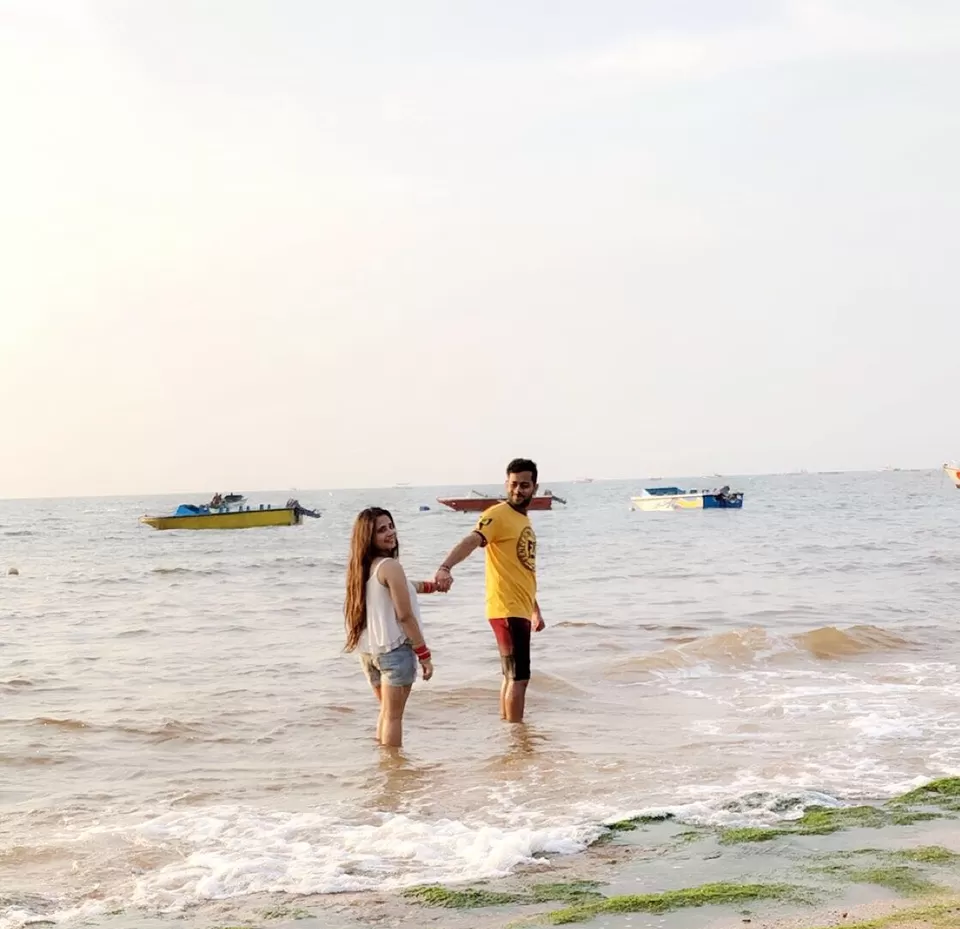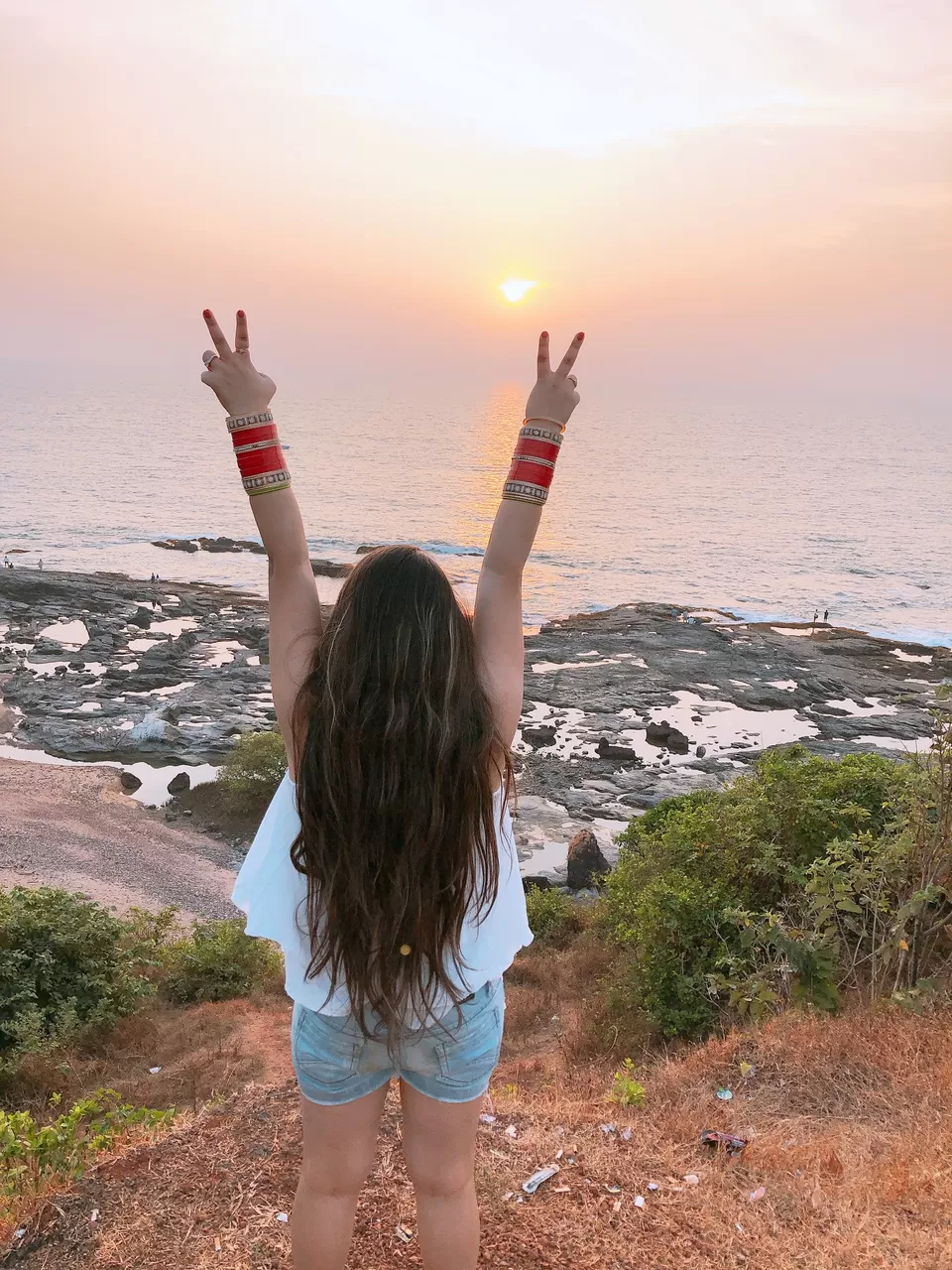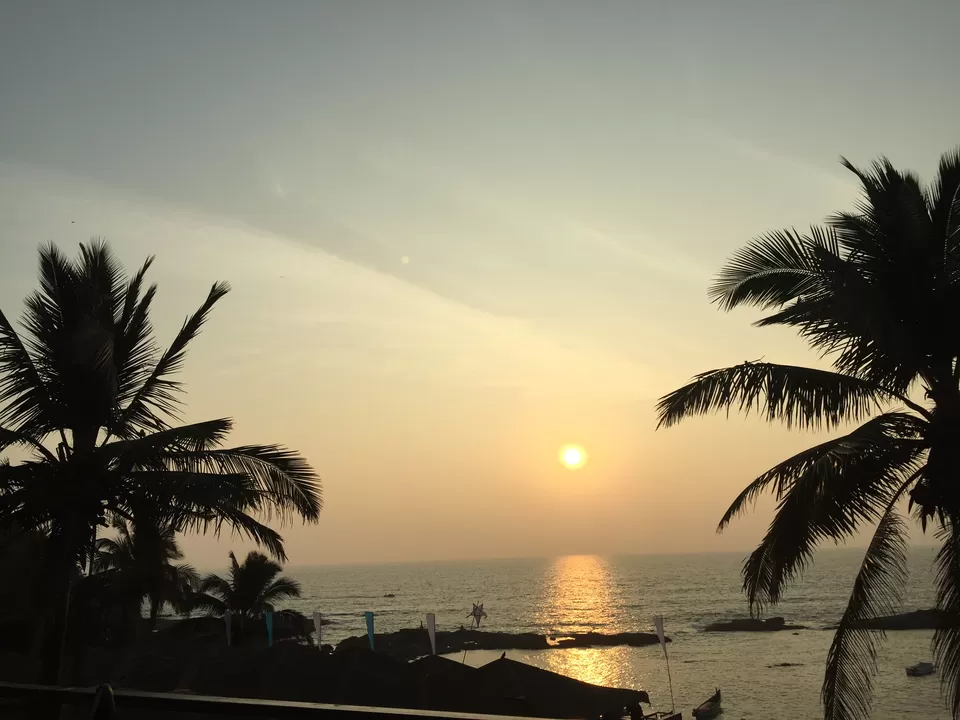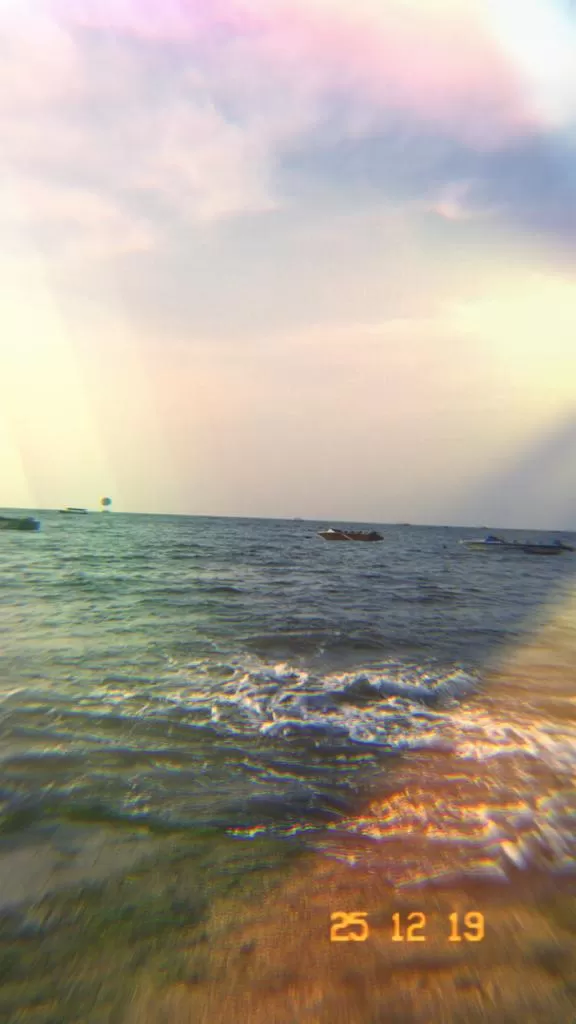 In the evening we visited Anjuna flea market.This market was okay. You get accessories, decorative items, dresses etc in this market. So now as it is Christmas night we decided to go out for a party. After looking out few clubs we landed up in "Las Olas" situated at Baga Beach. Because of Christmas all the clubs were Jam Packed. But luckily we found this decent club where food & music was good.We partied till 4:00 in the morning.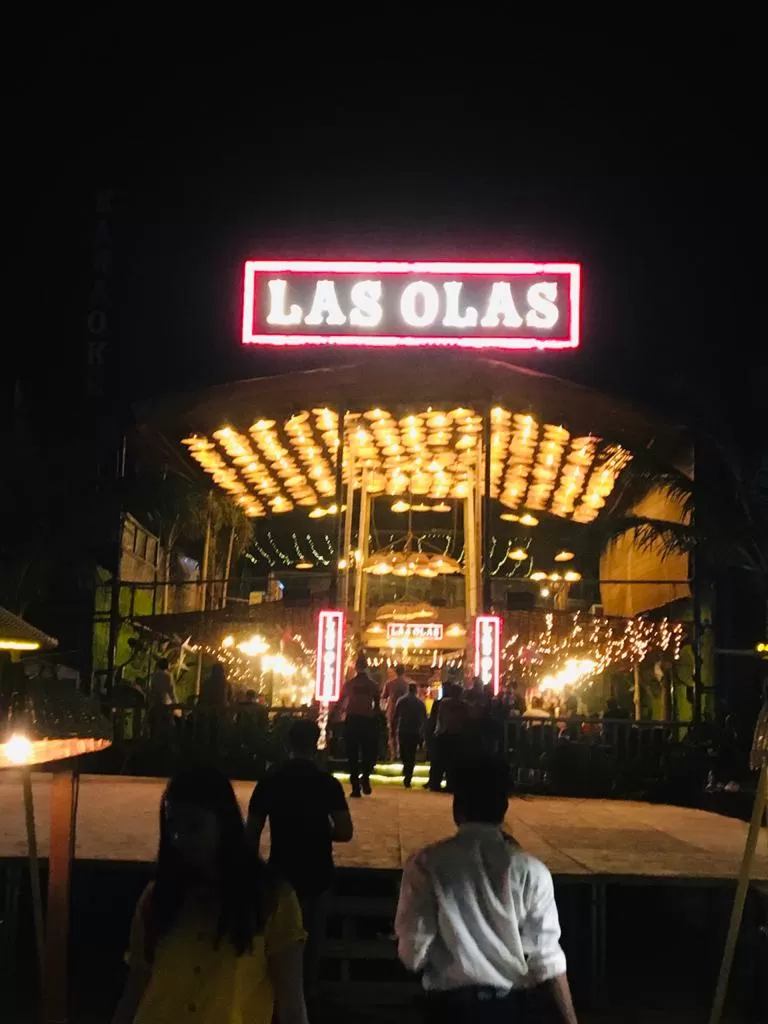 After breakfast we got ready for long day. We went straight to Arambol Beach. It takes around 1 hour to reach there. We walked quite long to reach the other side of the beach where you can find this "sweet secret lake" right at the very end of the beach. Arambol beach is the last beach in North Goa which is serene, clean and has a pretty long spread. Sunset here is to die for.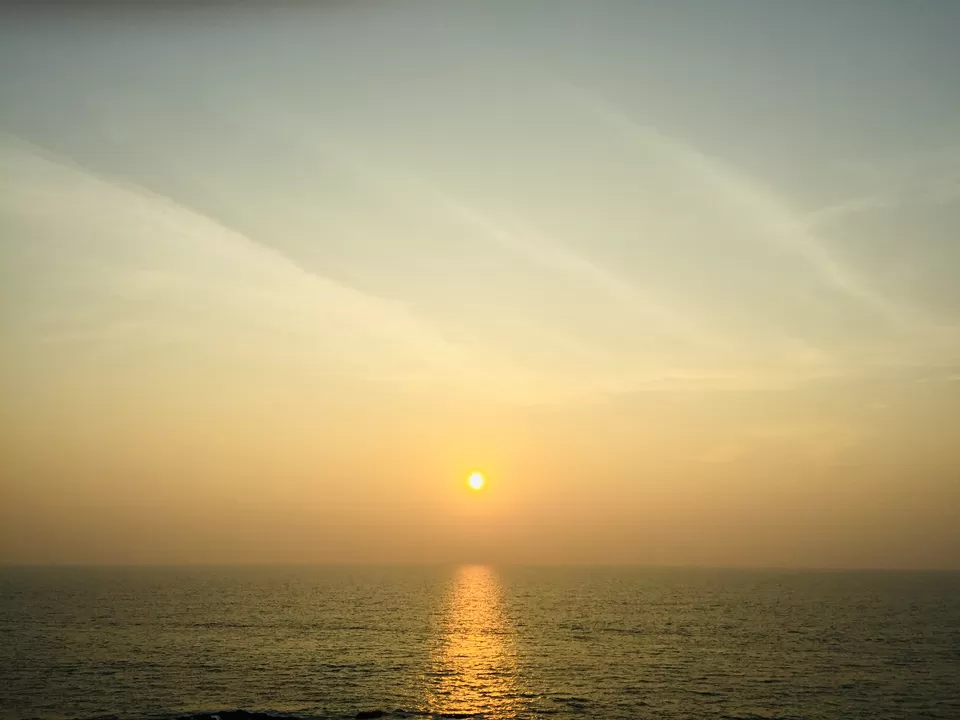 The beauty of Chapora Fort lies in the surrounding nature. Vagator Beach is one of the top attractions near Chapora Fort. Yes, we can actually see the Vagator Beach from the fortress. Don't expect anything inside Chapora Fort but still you will love the tranquility of the place. Once you get inside the fort entrance, the land is almost empty with a few ruins here and there. the vast grassland and astounding views of the sea will definitely make your day.
The amazing thing is that you can dip in the salty water on the endless ocean and take a dip in (Sweet Secret Lake) since it is a freshwater lake and then sunbathe on the sun beds. We relaxed & experience the buzzling sound of the waves enjoyed & enjoyed with some booze. Later we went to this amazing place "Tibet Bar & Kitchen" we loved our food especially Momos, Noodles. It was lip-smacking. We also tried Port Wine which tasted decent. Around 1:00 at night we reached back to our hostel as we have an important day tomorrow "It's comeback of Sunburn in Goa" Wohooo... We were super excited.
First day it was "DJ Snake" Second Day "The Chainsmokers" & Third day "Martin Garrix". But we had a late night flight so we only booked for one day.
All in all it was an awesome experience. 4 days of complete partying and relaxing. Partying through the night, sleeping till noon, then lazing in the shacks on beaches, roaming around and back to partying! That's what our routine was for those 4 days! Whole Goa is in party mood during Sunburn!
I highly recommend experiencing it once in a lifetime if you love partying!
As always we woke up late and quickly got ready as we didn't wanted to miss anything. Had brunch and left for big vagator beach, where the sunburn was. Woahh…now that was one larger than life sight. Endless crowd. Thousand of people had made it to the event from across the world. The larger than life stage was set up. Booze, DJ's all over, food and music...now that's an ambience once MUST experience at least once in lifetime. Looking at that crowd and the set up, I understood that if you really want to experience real sunburn, Go Goa and nowhere else.