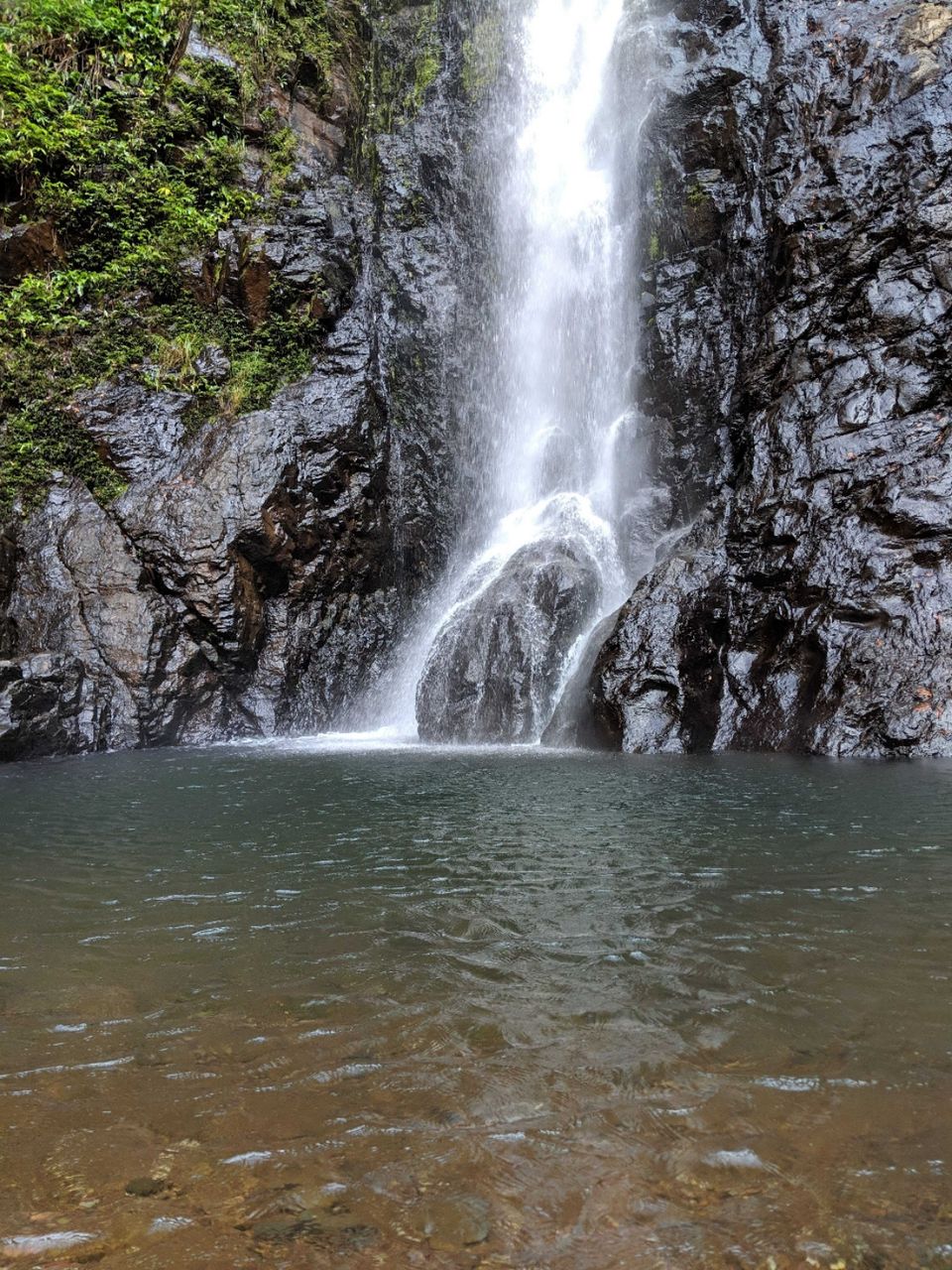 Goa!! A lively tropical beachside state overlapping the Arabian sea, the first choice for a trip with a crazy bunch of friends - really, who doesn't wish to go there?
When you think of Goa, most of us will just think of beaches, pubs, parties and obviously alcohol. But then, we saw the other side of the Goa - A beautiful, peaceful unexplored side !!
Although I have been there numerous times, this time my friends & I wanted to discover those hidden sides that people rarely talk of. That's when we found this quiet place nested deep inside Netravalli forest, - Mainapi fall.
We were staying in Orlim and Netravalli forest is about 60 KM away.
So how did we reach the place?
We accomplished our discovery through a lesser known package offered by Tanshikhar spice farm.
Package: Lunch(Veg only) & Jeep to reach the place with a guide.
We started from Orlim around 11 and we reached Tanshikhar spice farm around 12:45 pm. On reaching the farm, the owner sensed the value of daylight and immediately arranged for a Jeep and a guide.


We packed ourselves inside the Jeep & didn't keep the guide waiting or the roads either (they aren't great - its a jeep trail). After about 30min of a nice bumpy drive, the guide stopped the Jeep abruptly & said the hike to the falls begins now. Yayy !! We were in for something great.
It would take approximately an hour to reach the falls through hike. It's muddy road and very steep, good to wear shoes. When the fall is about 500m away, you will have to walk over rocks. Do not, in your sane mind visit the place during the rainy season, those rocks will be a trap - slippery and high chances of falling off & landing about 200 ft below. Carry water with you and chocolates to boost up your energy & your mood high.
This hike is easy for regular trekkers and for people who tend to walk a lot. But, for someone as lazy like me, it is difficult !! We didn't stop anywhere and reached the falls within 40min. I was cursing everyone (another mood booster) !! But, on reaching the place, I didn't realize when I swallowed all that irritation! We were dumbstruck ! WOW !! The pain I went through the hike was worth everything & every bit. This truly was a discovery !!
Mainapi waterfall, a timeless scene with all forces of nature at work. Serene, untouched & clean beyond imagination. You can quietly sit in the place for as much time as you want and marvel at the immense beauty of the nature.