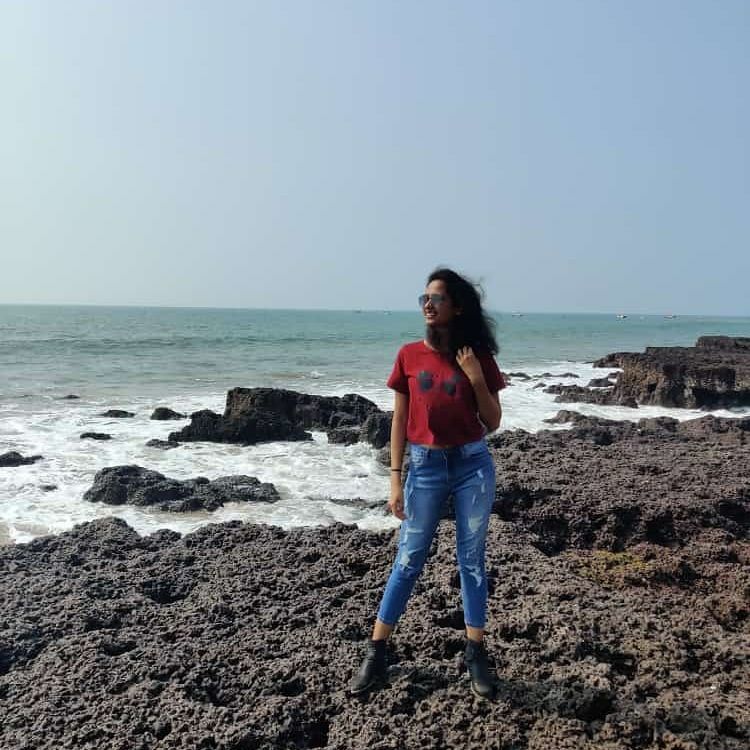 I have heard many people saying they have been making plans to goa trip and every time somehow it fails. But in my case I didn't had any desires to visit Goa, because the area is so crowded. And to my surprise, my friends planned to take me to goa on my birthday itself.
So all the planning, reservations, shopping and all went on. We left Bengaluru(KR puram railway station) on Wednesday morning. The train to Goa was at 11.30 am. As usual, the train was late and on top of it, it stopped at some remote place for about 3 hours. With this speed we thought it might take around 24 hours to reach Goa!! The train was kinda less crowded and all seats were empty. So we started our games, singing, dancing, screaming without any care. I think its a rule to play truth or dare, anthakshari and Uno in journey. Is it? (Feel free to comment some other games which we can try next time). We slept, we played, we had lot of snacks, we talked a lot, but the train was still at the same place. But trust me, the second part of journey was unexpected. The train left around 4pm and we felt we are travelling in a rocket 😄.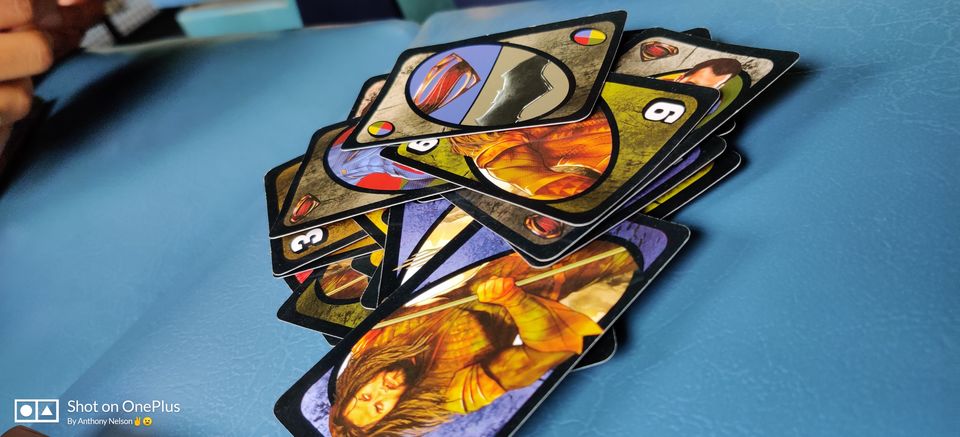 My friends had been geared up with a surprise!! They bought my fav sweet and made me cut it midnight as it was my birthday. These small things which will remain as a lifetime memory. I think I would have forgotten if they just bought some cake and arranged a party in Bengaluru. But this one was so special.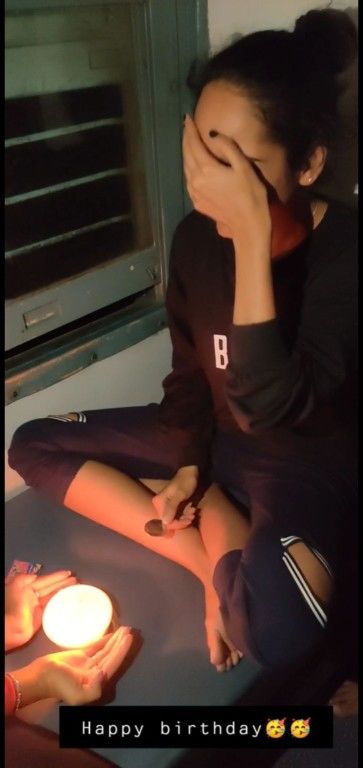 We were quite enthusiastic to see Dudhsagar waterfalls which is on the way to Goa, but unfortunately it was late night when we reached there and we could only hear the sound of it. But still we could able to recognize it.
We reached Margao junction around 5 in the morning. You can either stop at Margao or vascodagama junction. From the Margao junction, we took a taxi and reached our homestay which was at Calangute. There will be many taxis waiting all the time, so no worries. We stayed in a Atlanta Beach Resorts which is quite near to all the places and a well maintained home stay.
As you all know goa is a small and traffic less city. To an added advantage you can go anywhere with rented bike/car. You know, you will get that feel when you reach goa. Nobody cares what you do. Everyone knows how to mind their business. Observing this, we freshen up and got ready to enjoy our first day.
Day 1
As everyone were tired and was not in the mood to ride/drive, we booked a TT and went to Dolphin point, Cocoa beach first. The deal with this place is we need to pay some 300 bucks and they will take us in a boat where we can see Dolphins. We agreed and went in. It was so sunny, we were in the middle of nowhere, thirsty and searching for Dolphins. We saw some cocoa plantations spread around the beach, few old buildings, forts but not Dolphins. But our guide was not ready to give up, he showed his boating skills, took us to other places where there were chances to atleast catch a glimpse of Dolphins and finally we did!!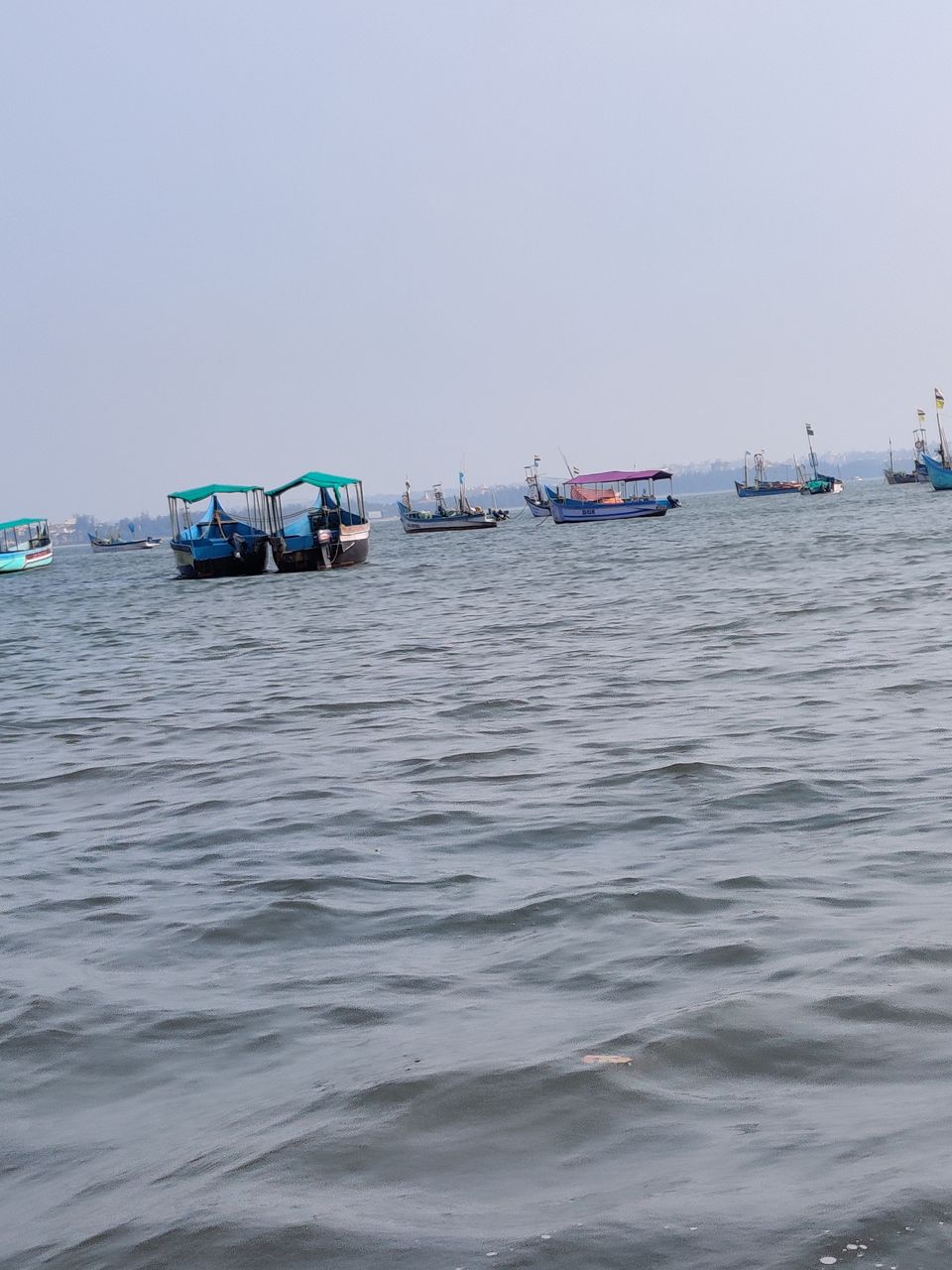 Then we moved towards Agoda fort. The entry fee is 20 bucks and this place is famous for its views and photoshoots. We will get a view of Agoda beach and capture some beautiful sceneries.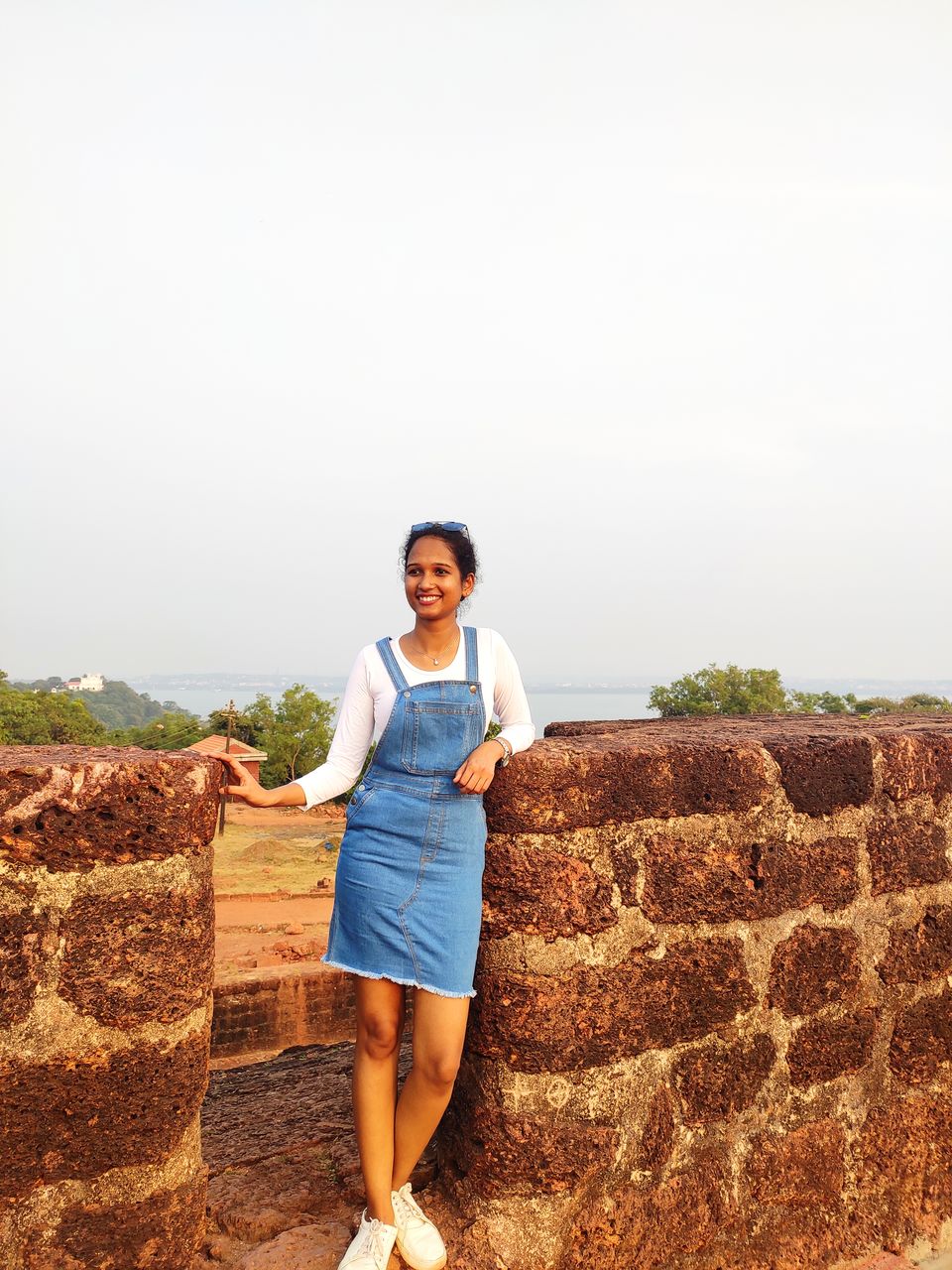 Later on we went to Candolim beach, enjoyed the view of sunset. We had some snacks and came back to homestay. How much ever tired we are, but everybody loves night life in goa. Isn't it?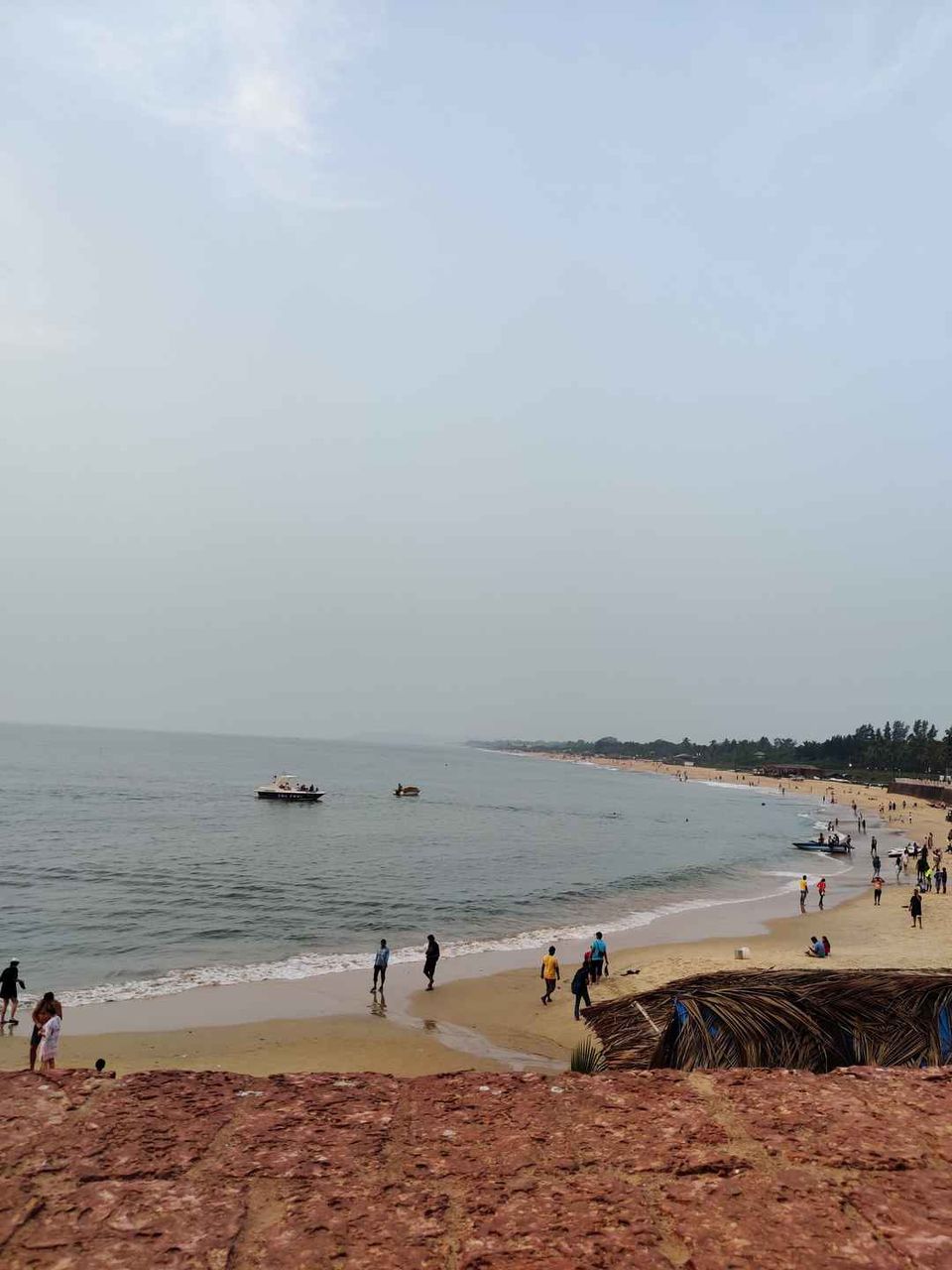 Here is the glimpse of night life. We rented few bikes, and went to Tito's lane. This is the most happening place in goa for clubs and party. We can even find club with free entry. Few of the clubs charges based on the the number of people visit(Couple, men and women). Even if you are non alcoholic, you have to visit this place, just to enjoy the vibe, dance to DJ music, food, shopping(Dont forgrt to buy Dream catchers, you can find so many here), get a tattoo etc. Most of the beaches will be open all the time in goa. Later on we went to Baga beach. Who doesn't like cool breeze with small wave hitting your feet!!
Day 2
Then the next morning we planned for Amboli Waterfall trek, but it was not open due to some reasons. So we skipped it and went to Dudhsagar waterfall. It is around 2 hour bumpy road journey from Goa. When we reached there it was around 10.30am in the morning. We were in shock to see the long queue for permit letter and ticket for Jeep ride. Next time when you plan to visit this place(via jeep, not actual Dhudsagar trek) you have to book in advance. Else you have to wait for hours to get the ticket. There will be many travel agencies which takes you to this place from Goa and arrange tickets and other facilities. You can even book those for easy access. Luckily we got the tickets as soon as we reached there. We got into the jeep and our beautiful journey started. We went inside forest route, and kudos to forest officers who maintained it so cleanly. Nobody is allowed to carry any plastic inside it and they check it thoroughly before leaving us inside Forest(We are not even encouraged to carry water bottles inside). That thrill when we go through water trials, I felt like the Jeep almost sank in water few of the times. It is around 40min journey and my tip here is "Do not sit on back seats of the Jeep" unless you want to experience a crazy drive, we will be jumping from seat to seat while travelling in that road. They will drop us at some place and give us an hour to play in waterfall. We need to walk around 1km from where they drop. We can encounter few beautiful watertrails on the way. After walking for sometime we can see the view of the huge waterfall, oh sorry did I just say waterfall? Nah! As the name says it looks like Milkfall.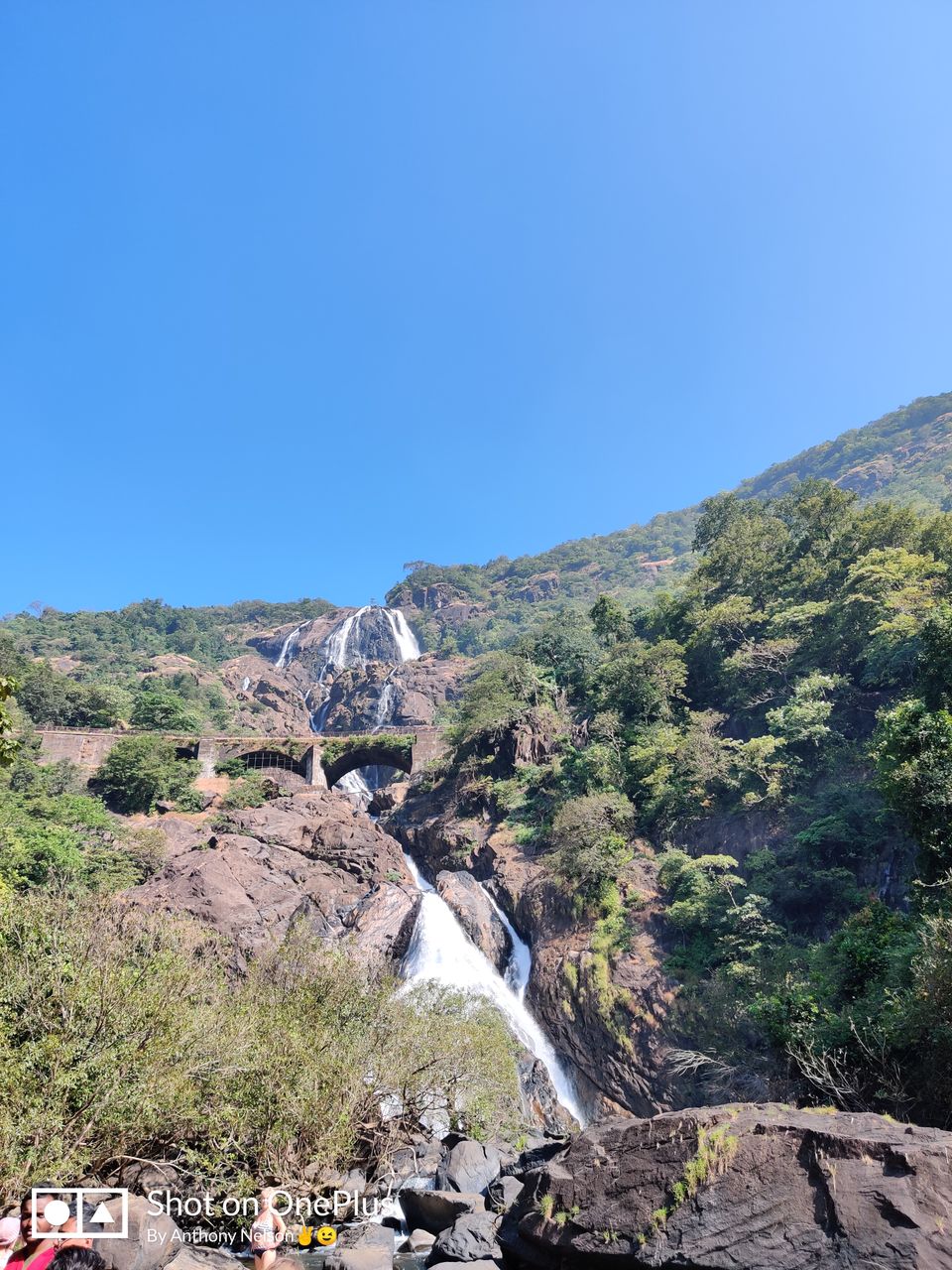 They provide us life jackets as the place where we play with water is so deep. I dont know how many feet it is, but I can say as a 5.8 feet girl, I myself couldnt able to touch the ground. But trust me, it is the most coolest and cleanest waterfall I have ever seen. We played for sometime and headed towards our jeeps as the driver informed he will only wait for an hour and leave immediately.
After this waterfalls we headed towards "Athreya Spice Plantation" where they will provide us some info on few important plants, handmade coconut decor things, history of Goa, how to make Fenny and also we will get a chance to taste some authentic Goa food over there. We had our lunch and left this place.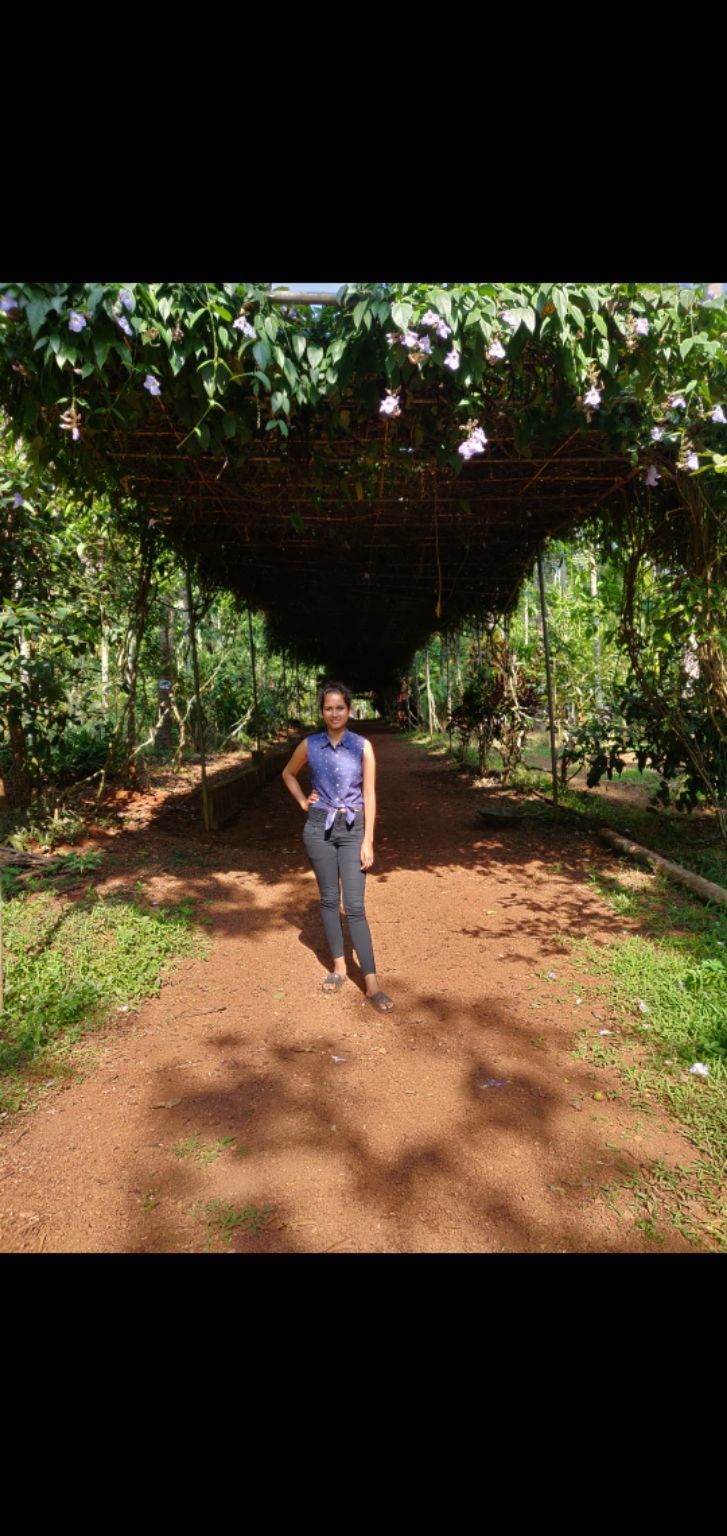 We still had sometime in the evening. So we went to Basilica of Bom Church, Panjim. We can witness one of the finest architecture of Portuguese. It is the oldest church and also recognized by UNESCO as world heritage site. The interesting factor is, this church holds the relics of "St. Francis Xavier". It is believed that even after 400 years of burial, his body is still in good condition and they will take out every decade. And remember one thing while visiting this place, you have to wear some decent clothes to enter it, else they will not allow you inside.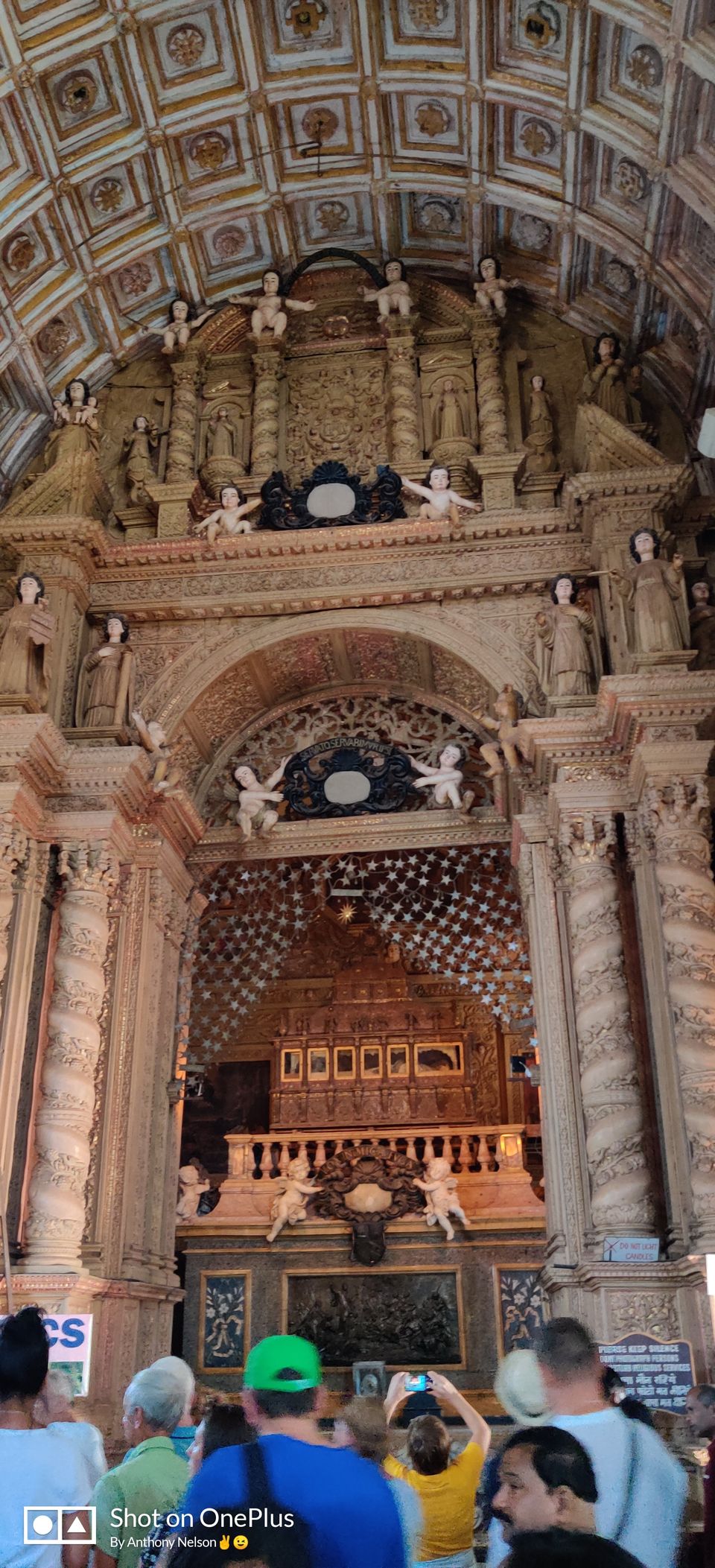 Day 3
Next day we got up and headed towards Anjuna beach. Goa is full of beaches as you know. We can just go anywhere and chill around. There will be shacks around to rest and so many clubs to chill out. "Curlies" is quite famous among them.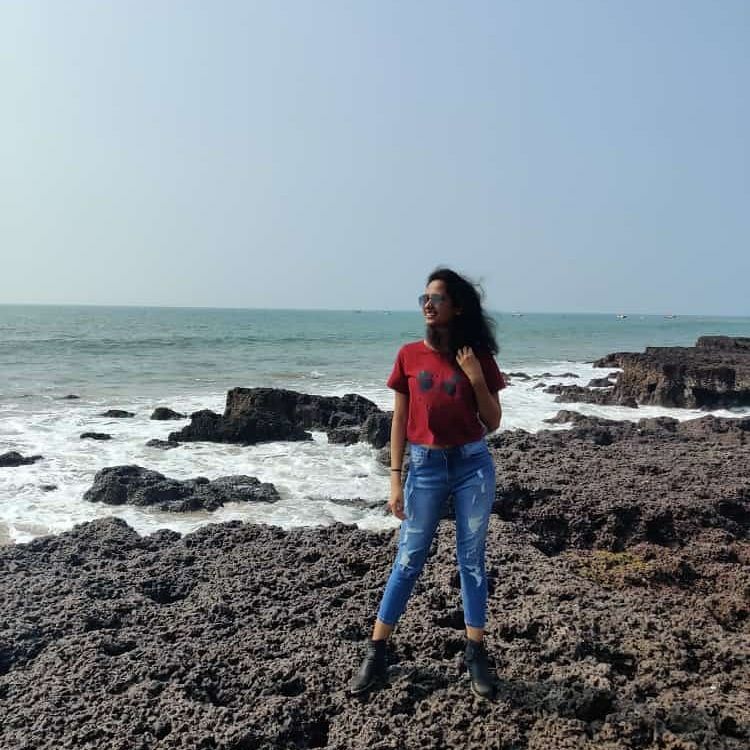 You cant miss "Saturday market" if you are in Goa. It will be opened in the evening and only on Saturdays. There will sell many home decor things, clothes, accessories, Ceramics, Lamps, home made chocolates, snacks etc at affordable prices . This flea market is the most crowded place and it will be open through out the night. We shopped few things and went back to sleep as we were so tired.
Day 4
We didn't had much plans today, so we just planned to play around in the pool. My friends went to play some water sports like Parasailing, Banana ride, Speedboat, Bumper ride etc. We can get this package for 500 or 1000 bucks. There are few more adventure sports you can try in goa like Bungee jumping, scuba diving, Flyboarding, Snorkeling, Kayaking etc. I rested in the homestay as I am Hydrophobic and was tired.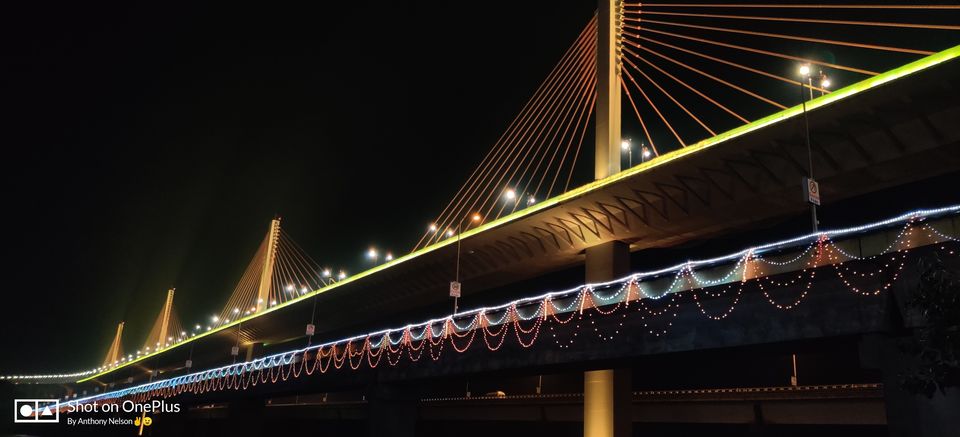 But that night we planned for cruise ride. Firstly, highways in Goa during night itself is so good. You should see the mesmerizing lightings on the flyovers, amazing!!! We went on Cruise. It had DJ where we could dance looking at the night view of Goa, as well as there will be few dance performances arranged by them which depicts their cultural dance. Slow moving cruise, view of other cruises, cool breeze hitting our face, blown out hair and many more will definitely give you a lifetime memory to carry.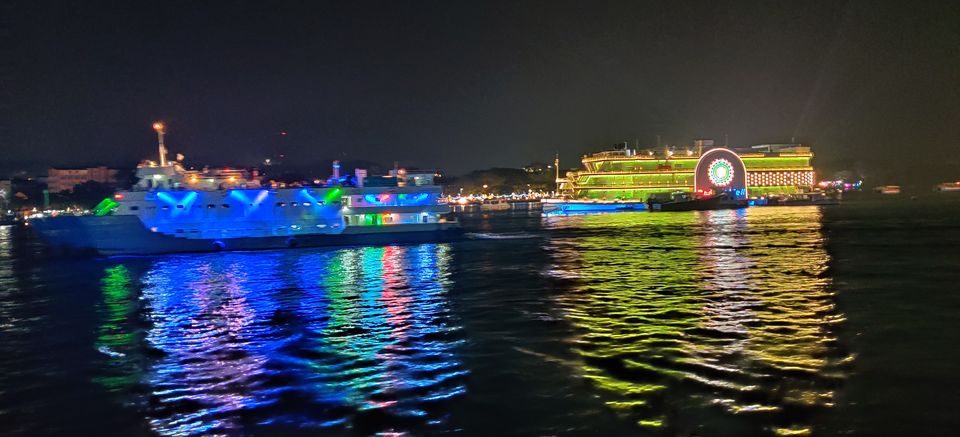 So, this was my memory from Goa, what's yours?