We have been going on a trip to Goa for five straight years during this time of the year. Goa is the obvious choice for a lot of people because of its wonderful beaches and amazing food. The breezy, cool and calm weather is what makes it the perfect vacation spot for us.
Every place is less crowded this time of the year and the beaches look much more beautiful than usual.
For me, Goa is not just a vacation spot; it is an experience, because there is always so much to do, and so many places to see. Chapora Fort and Vagator Beach were our usual places to go to, but this time we explored South Goa.
The trip to Goa has been a retreat from the beginning. And now it has become a family vacation with Zavian, our kid around. A trip to Goa can be tailor-made to fit into whatever expectations one has.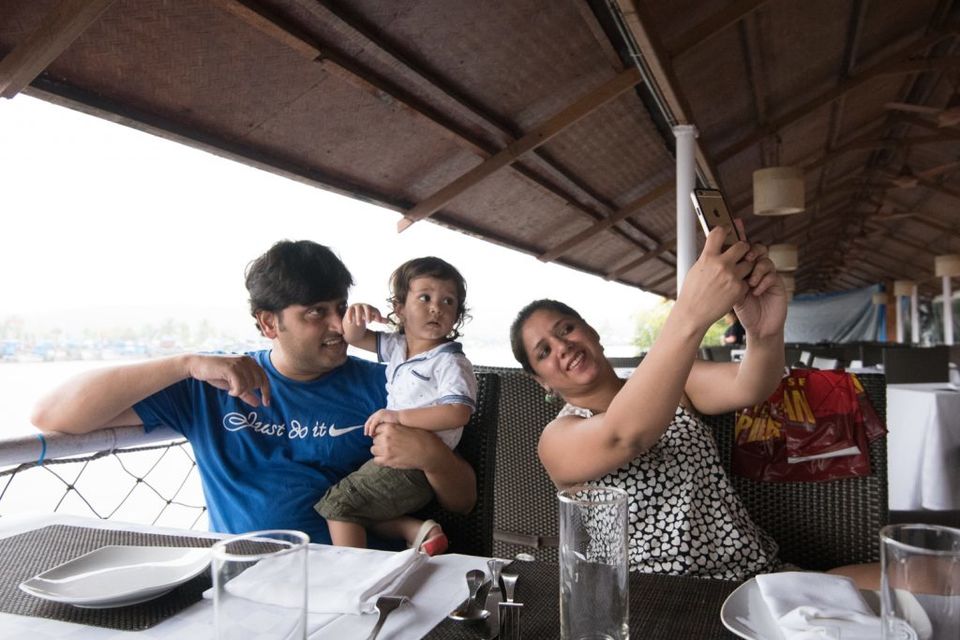 Us taking a selfie at the Fisherman's Wharf, Cavelossim
Off season Goa is the attraction for us, and we choose it every year. The occasional but heavy rainfall lights up the entire state in beautiful green colours.
OYO made our stay in Goa much more affordable, convenient and fun than usual. OYO Premium Colva Betalbatim Beach is where we stayed this year. It was a great discovery for us since the property was right next to the beach and also close to Colva. Also it was great because the reception helped us get a scooty. We found it to be an affordable and beautiful option among many other properties in Goa. The only problem we faced was the internet, which was erratic at times due to monsoon.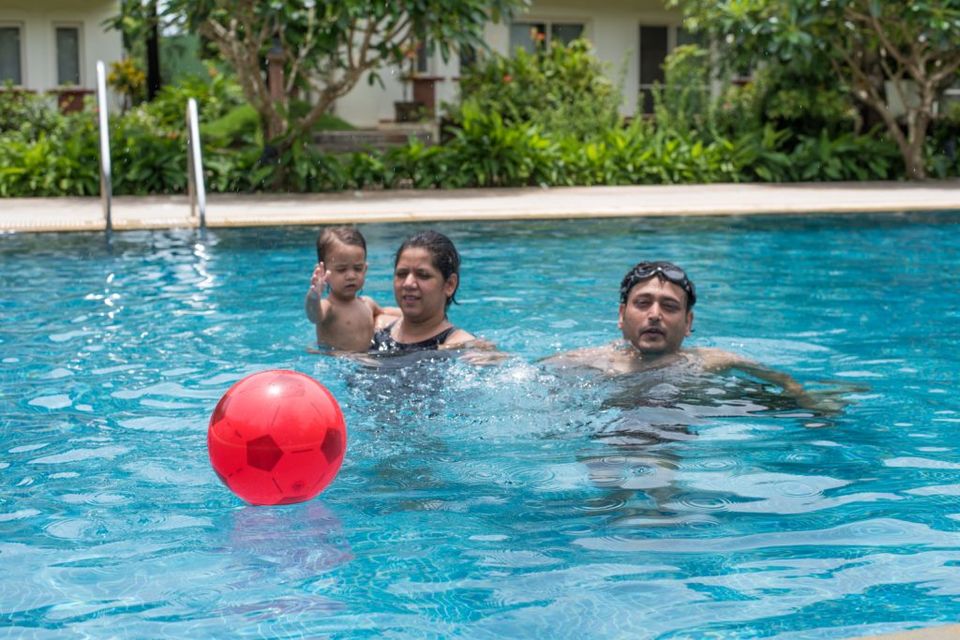 In the pool in OYO Premium Colva Betalbatim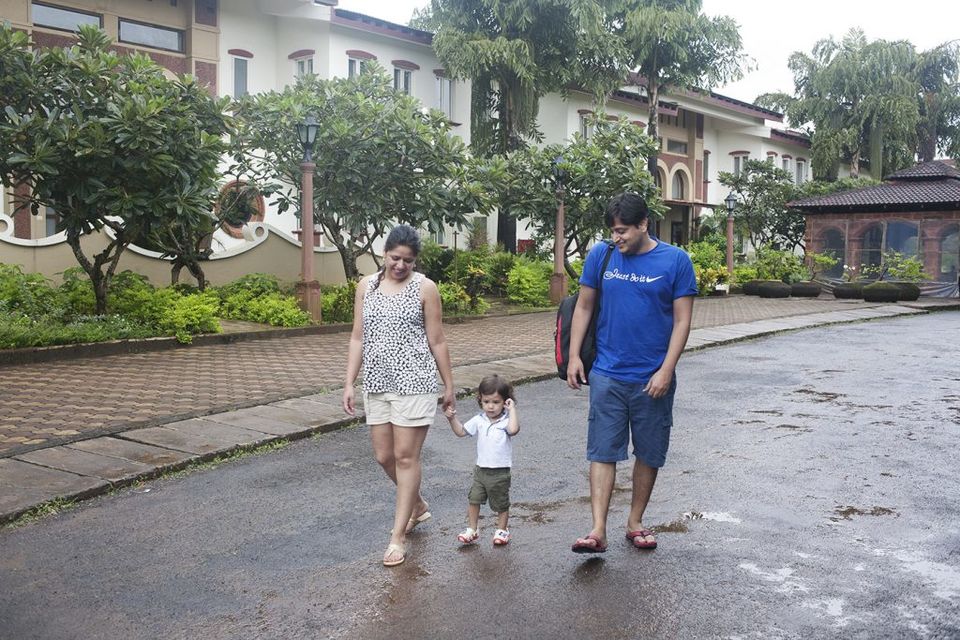 Tourism in Goa is so well developed that even if our vacation is repetitive, the experience is unique every year. And the things to do in Goa are almost never-ending. Though it rained from time to time we did venture out on one of the days in our short weekend trip. From Betalbatim we went to Fisherman's Wharf in Cavelossim and then further south. We wanted to explore another section of Goa which is still relatively unexplored.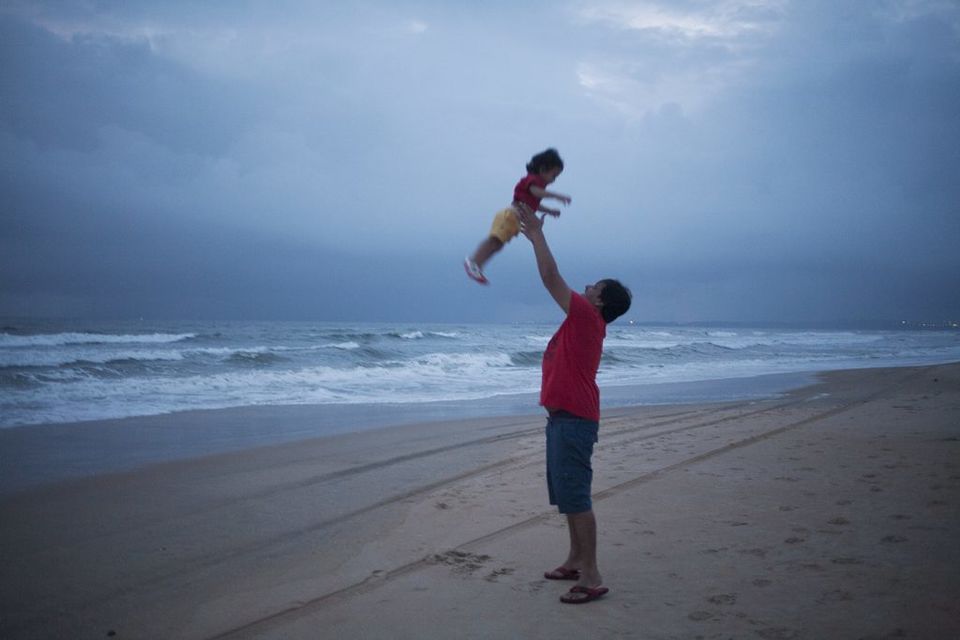 Previously the Small Vagator Beach had been our favorite picnic spot. This beach is North of Anjuna Beach and South of Vagator Beach. It is comparatively less crowded than the beaches surrounding it and the view from the cliff makes it a great spot to enjoy. 
One of things that probably every couple on a trip to Goa should try out is to go for a romantic walk on the beach when it's raining.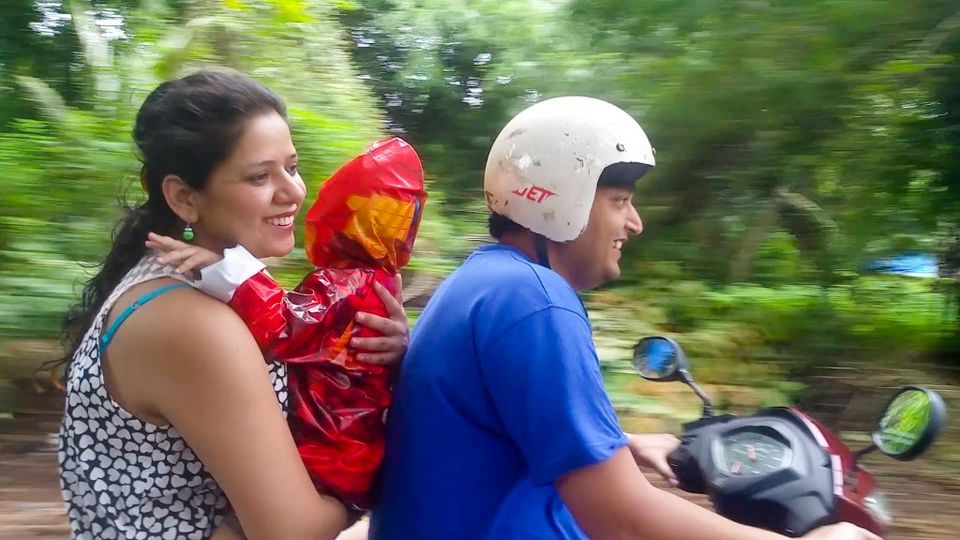 Flea markets are an important part of Goan culture, and also of our vacations. The handicrafts that are found in these markets are what charm us. We never forget to take back cashew nuts, along with lots of fond memories.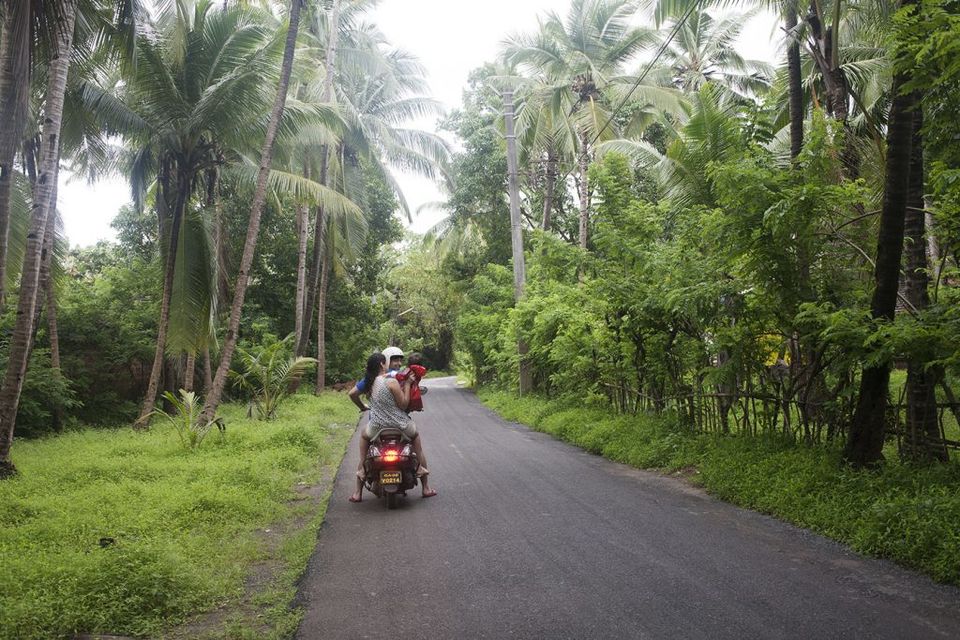 Hopefully we will come back next year to find out some more hidden surprises in Goa.