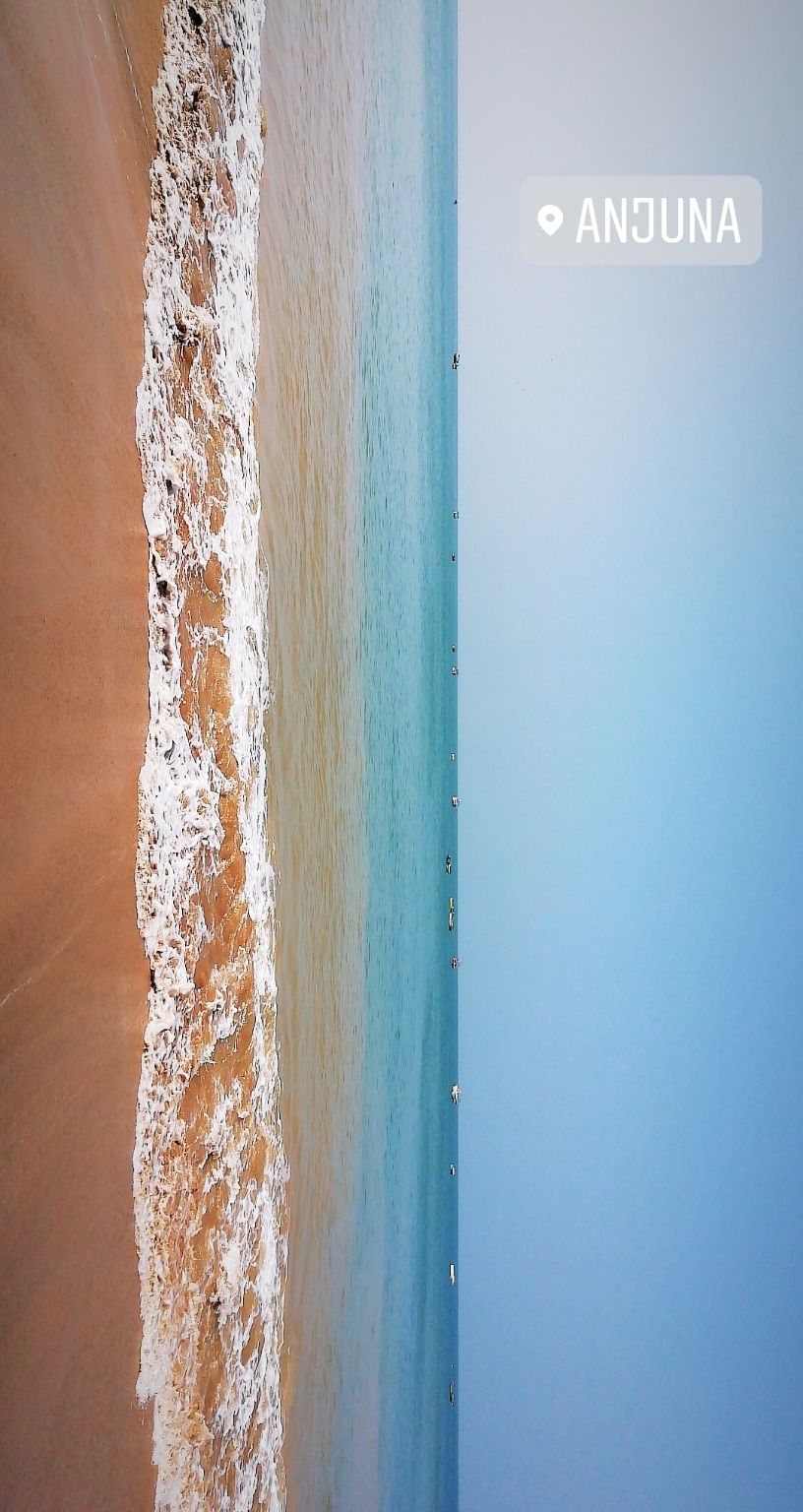 So this is my first solo trip and I reached Goa at 10 am, I was really scared last night because I never done solo trip before. But when I reach I checked in to hostel, I was staying at Caterpillar hostel after that I went down to anjuna beach. Anjuna is famous for its parties and Russian women's that's what I observed.
I was roaming around at beach and it was really beautiful. As I was alone I had no other option than to talk to new people. I noticed one guy was doing yoga on beach. I talked to him and he was very friendly his name is Danial and he is from colorado USA. We talked a little I learned basic yoga from him and I told him that I'm a solo traveller and he was also a solo traveller so the friendship started.
I don't like being alone and I was worried about it if I make new friends in Goa, but because of danials company everything went well. We had a lot of fun at beach and in ocean. Both of us was hungry and we started looking for a good place to eat and then we had lunch together. While roming around on beach we met some people some crazy artist and travellers from Russia and UK.
At 5pm we went to Red door hostel where we met lot of people. Especially, Kris who was my friend mayanks friend. Kris is from UK but he stays in Goa only.
Goa is place where you need scotty or bike to travel so we borrowed a scooty on rent and at evening we went to Baga beach. There was a lot of Indian crowd at Baga and mostly Guys and food was pretty expensive. We wanted to party but then we thought baga is not a right place, after staying at baga for couple of hours we came back to Anjuna. But it was Monday night and beach was quiter, very less crowd
Anjuna is famous for its parties but on Monday night there was just one trance party with very few crowd. So we changed our mind and just was had couple of drinks and talked about life and all then went back to hostel with a planning of what we are doing tomorrow.
Our plan was to go to arambhol beach by scooty.