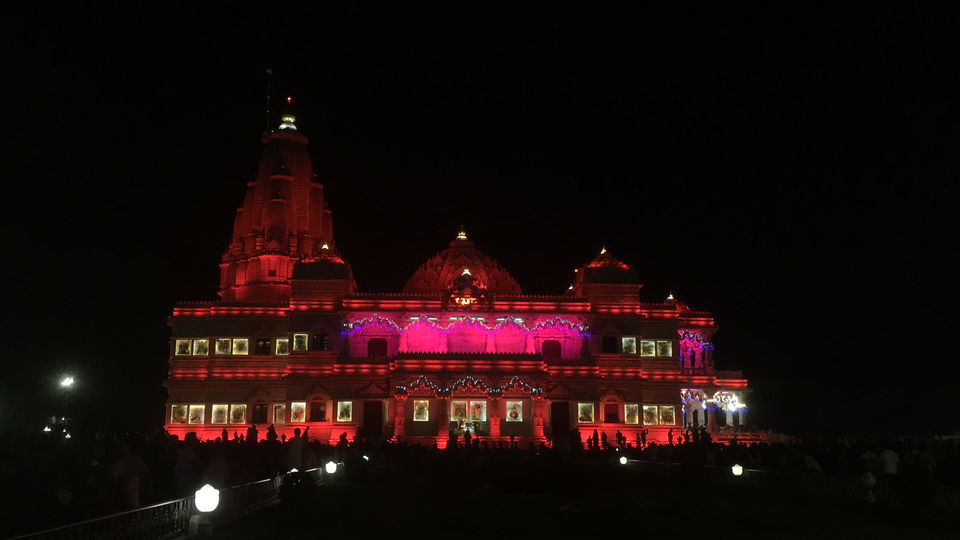 Imbued with elegance and grandeur, the Prem Mandir is a massive temple that was shaped by Jagadguru Shri Kripaluji Maharaj in the year 2001. Known as "the temple of God's love. As the name suggests, Prem mandir is the temple of divine love, dedicated to Radha Krishna and Sita Ram. Situated on the outskirts of Vrindavan,
This elegant looking temple is visited by a huge crowd of people everyday during the prayer time. It is considered as the most beautiful temple in the Brij area. It is newly constructed and made of white marble. There are intricate carvings that enrich its architectural beauty.
There are statues of Lord Krishna and his devotees covering the temple, depicting the major events surrounding Lord Krishna's life. One of these events include the raising of Govardhan Mountain. The lighting of the temple complements to the beautiful architecture.
Another thing to see in the temple is the astounding musical fountain. The coloured water twists and twirls to music of the kirtans and bhajans of Radhe Krishna being played in the vicinity, generating a delightful audio-visual for the visitors.