Among other places to pay visit, Aina Mahal should not be missed out while touring BHUJ!
The palace remains closed from 12 to 3pm for lunch. A visiting fee of 30rs is required.
The palace from the outside does not represent any kind of grandeur,which efficiently conceals the exquisite beauty that lies inside. Built during Lakhpatji's reign, the master was specially commissioned to design this palace, which owed all its materials to have been developed in the Indian soil.
On entry one will be treated with a visual sight of a huge chariot on display, a 14 feet long painting on a single canvas, a weighing machine of those times, among other crafts.
Proceeding to the main area or darbar, its magnificence on display! Hanging candle chandeliers, an ivory throne on an elevated platform, a dented space surrounding it which is supposed to be filled with water to keep the place cool. On special occasions, the chandeliers are filled with colored water bringing the darbar alive.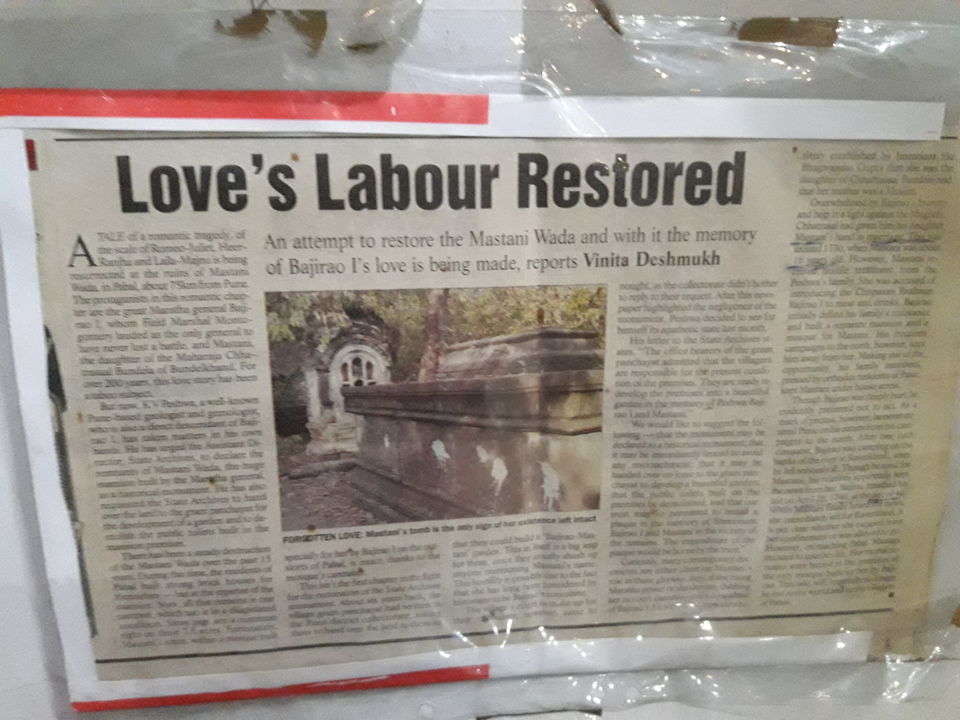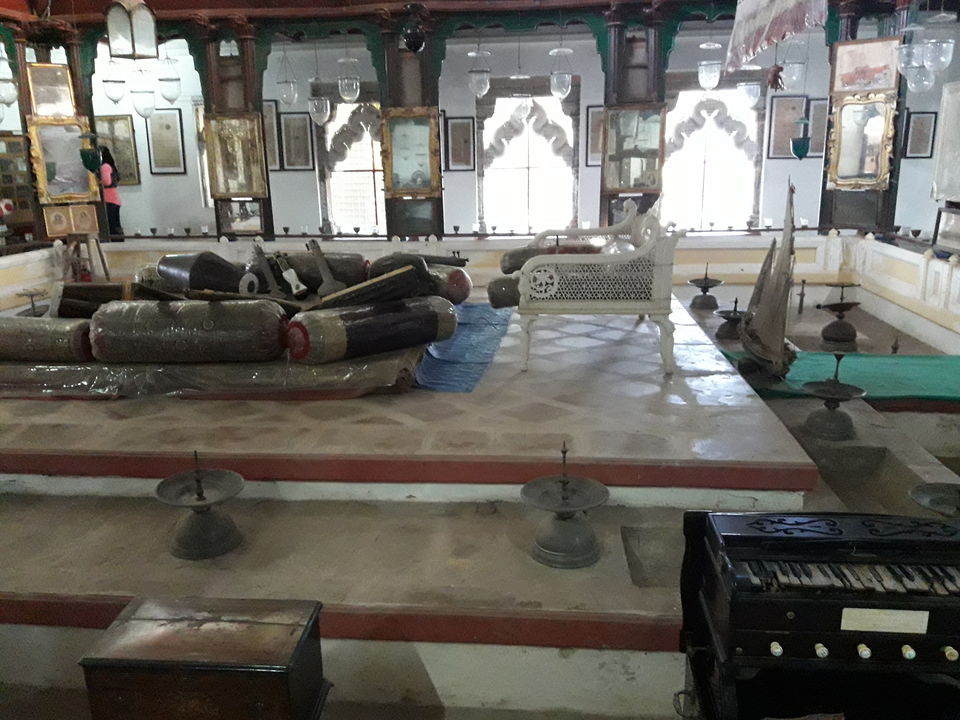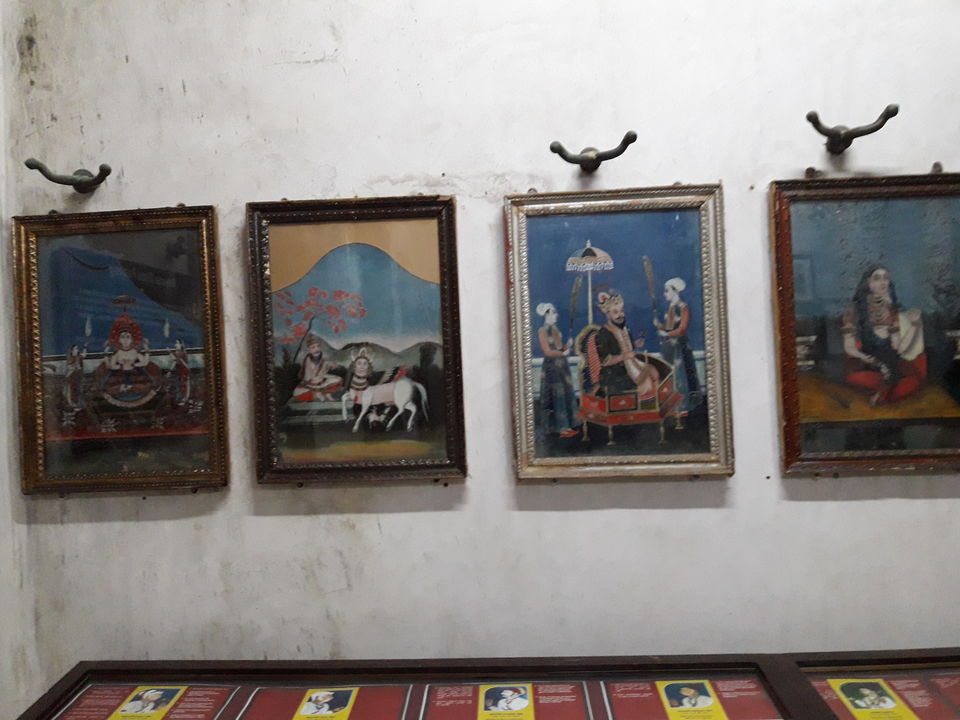 Numerous paintings adorn the walls of the palace. As seen above, these are reverse glass painting with fine sense of shading portrayed on the pieces.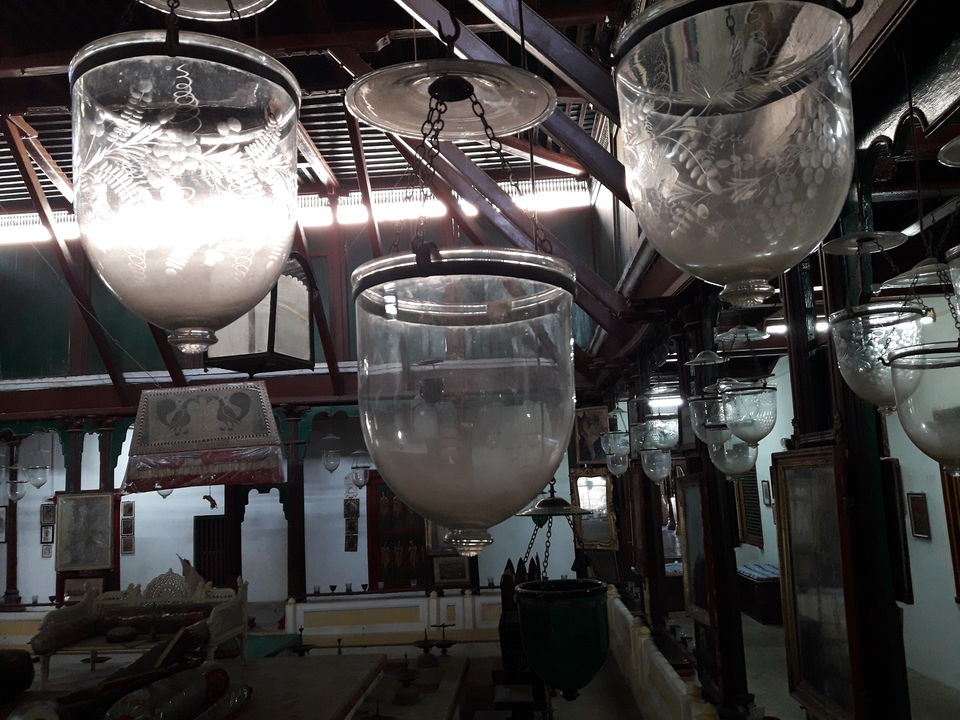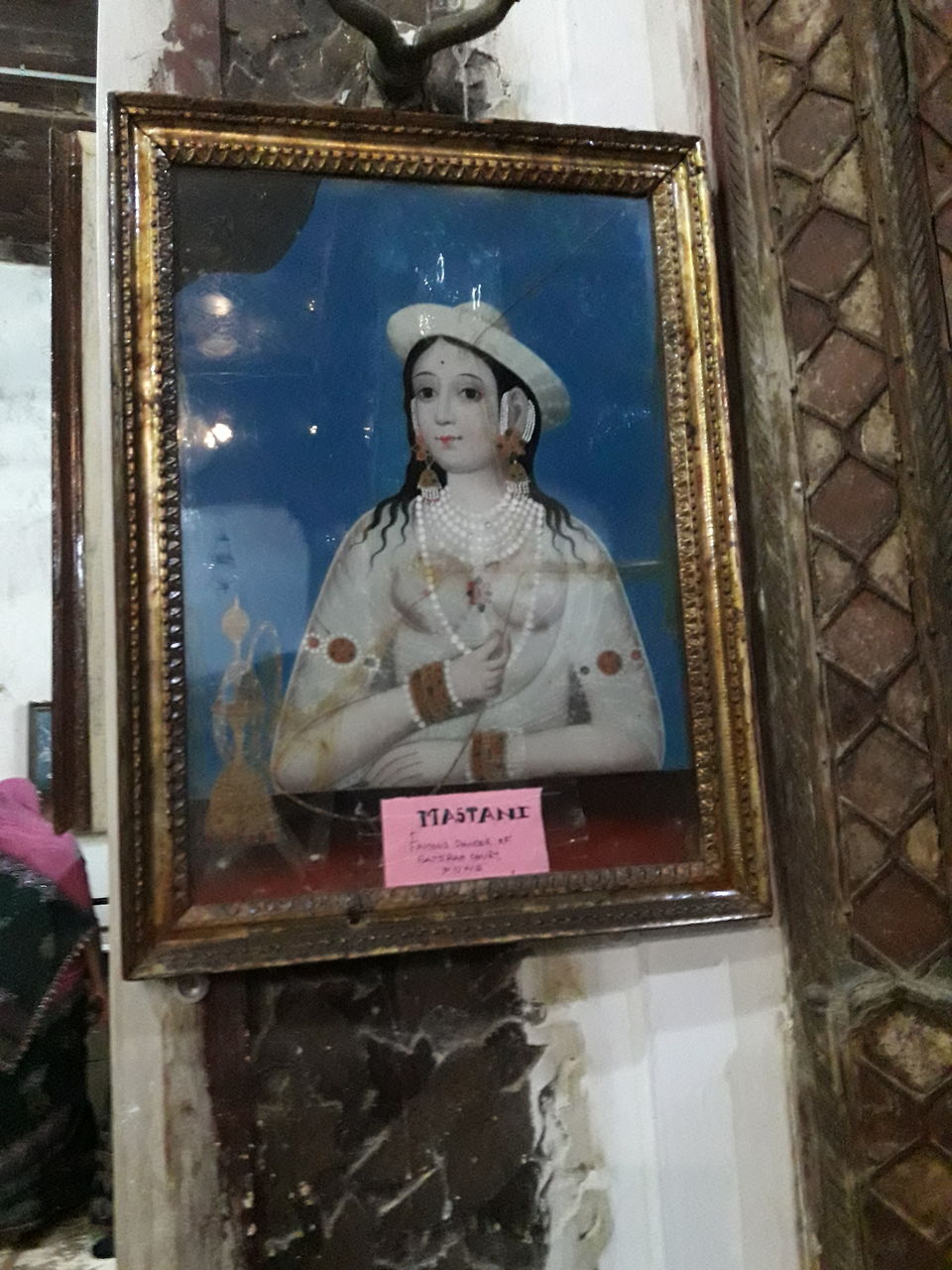 Mastani, the eternal love of Bajirao II, portraits of the lover forms an important part of the display.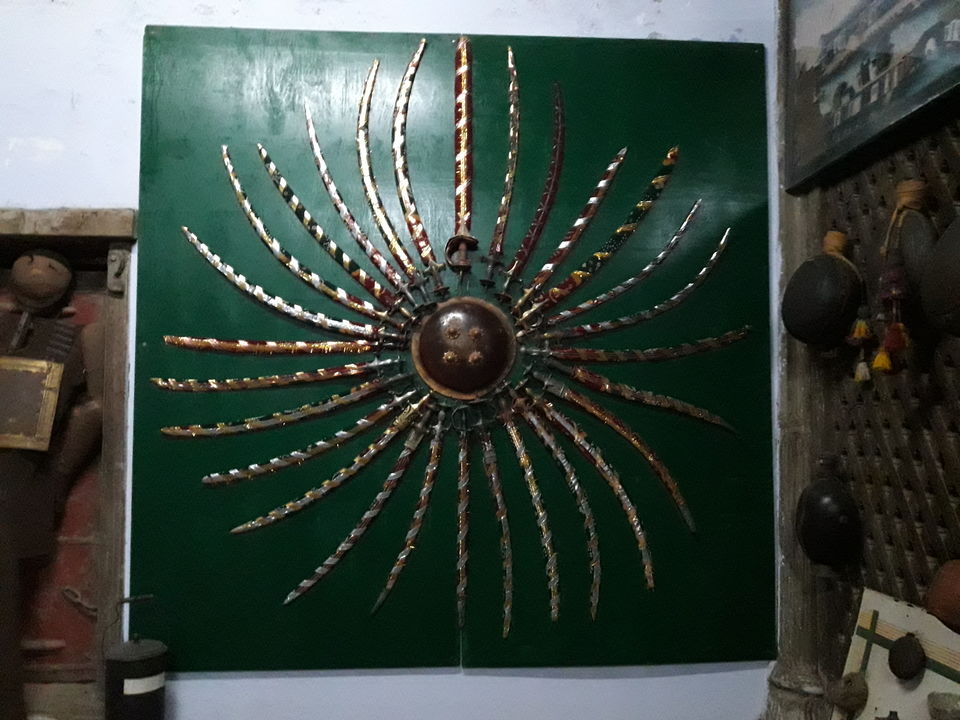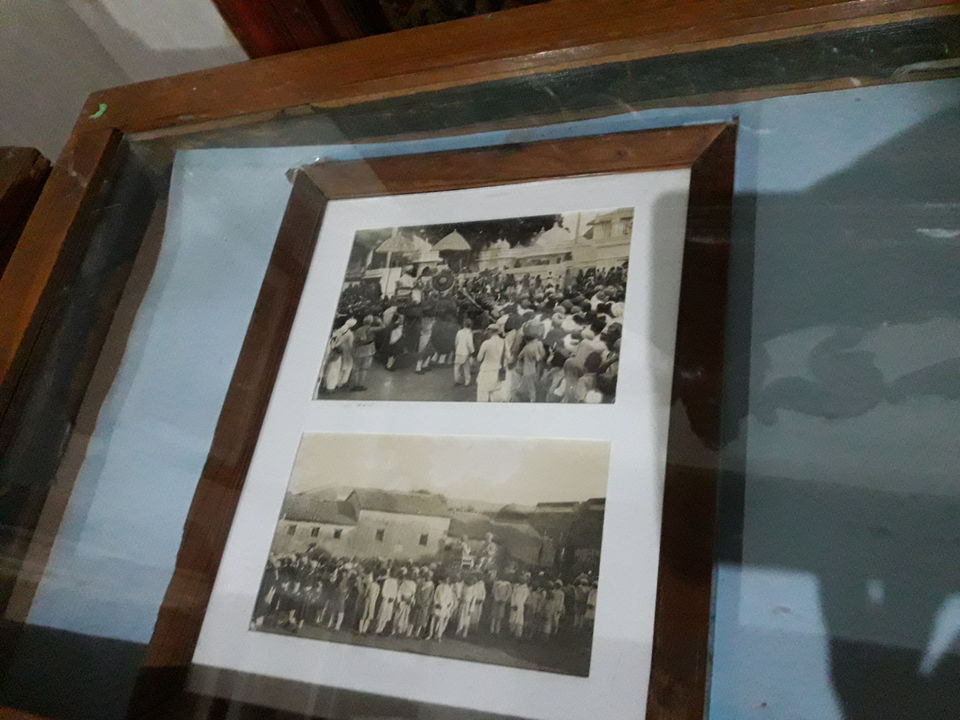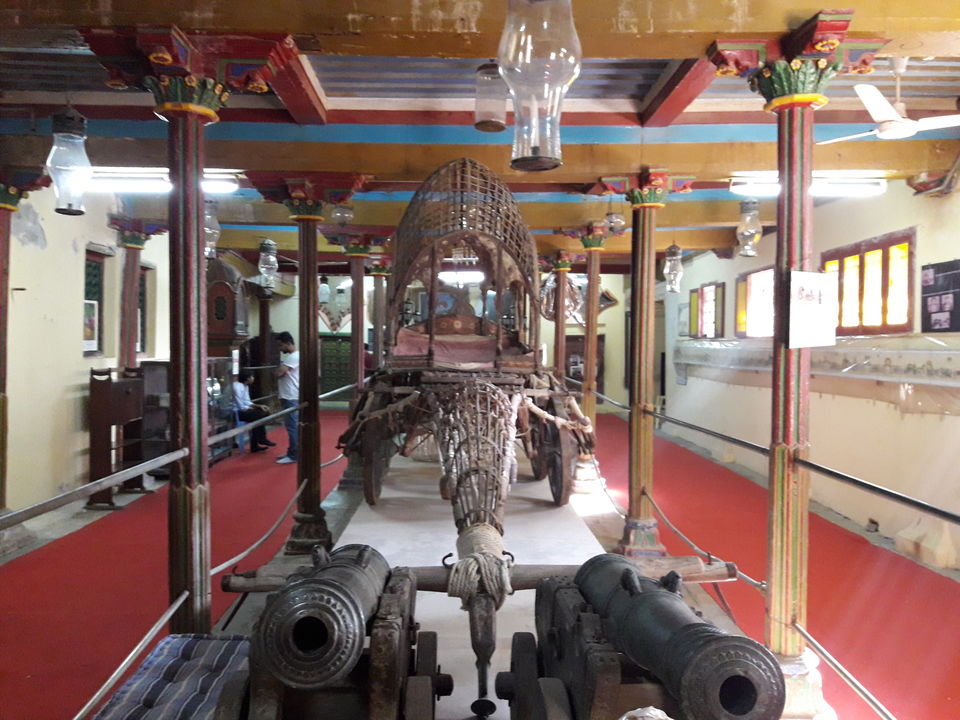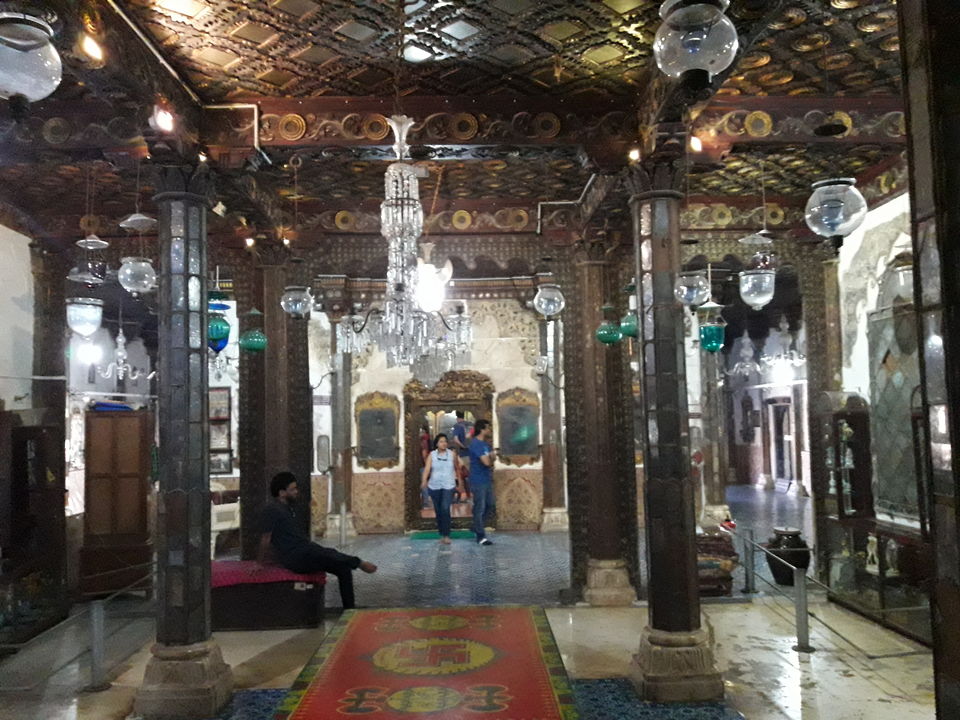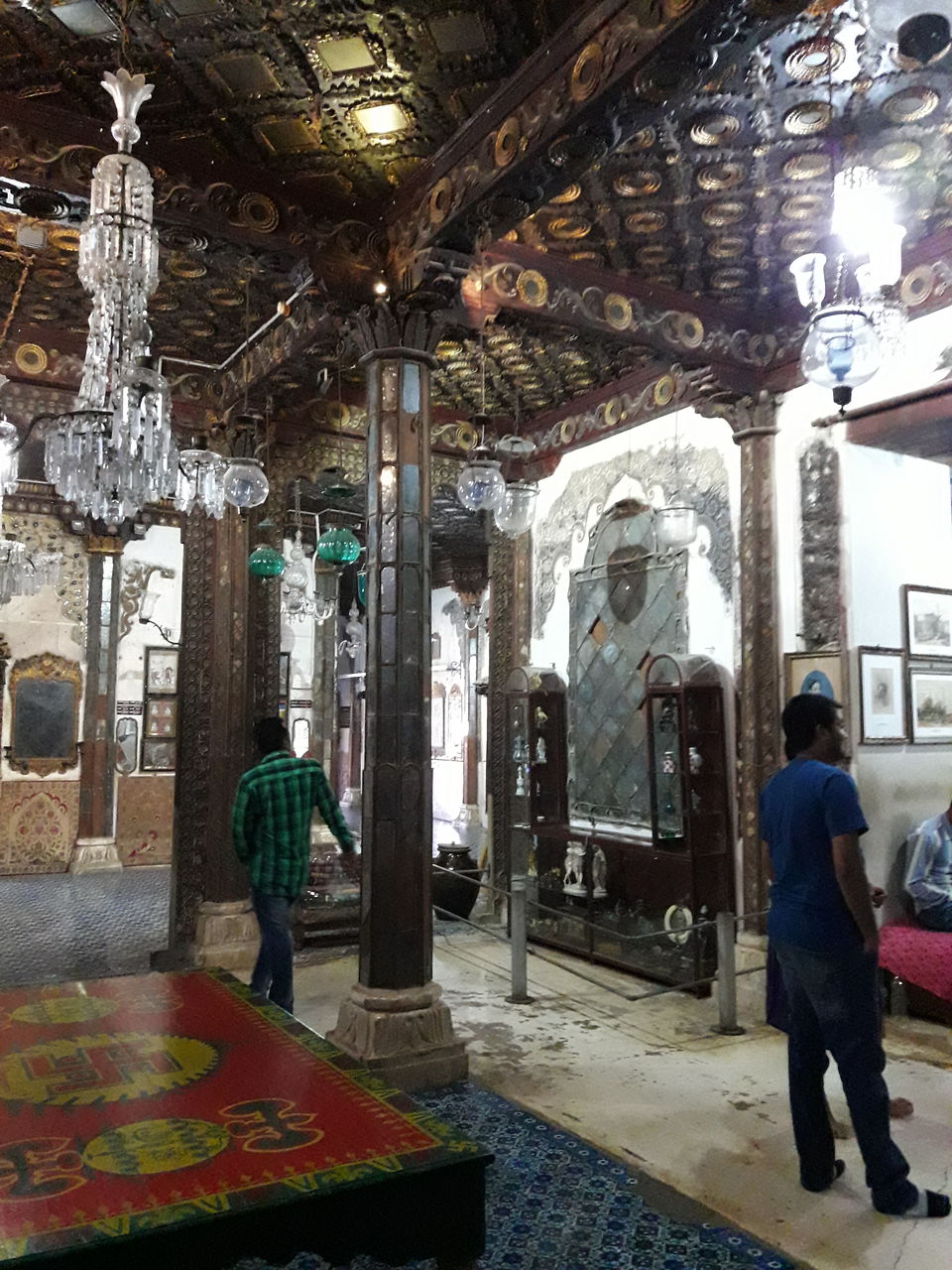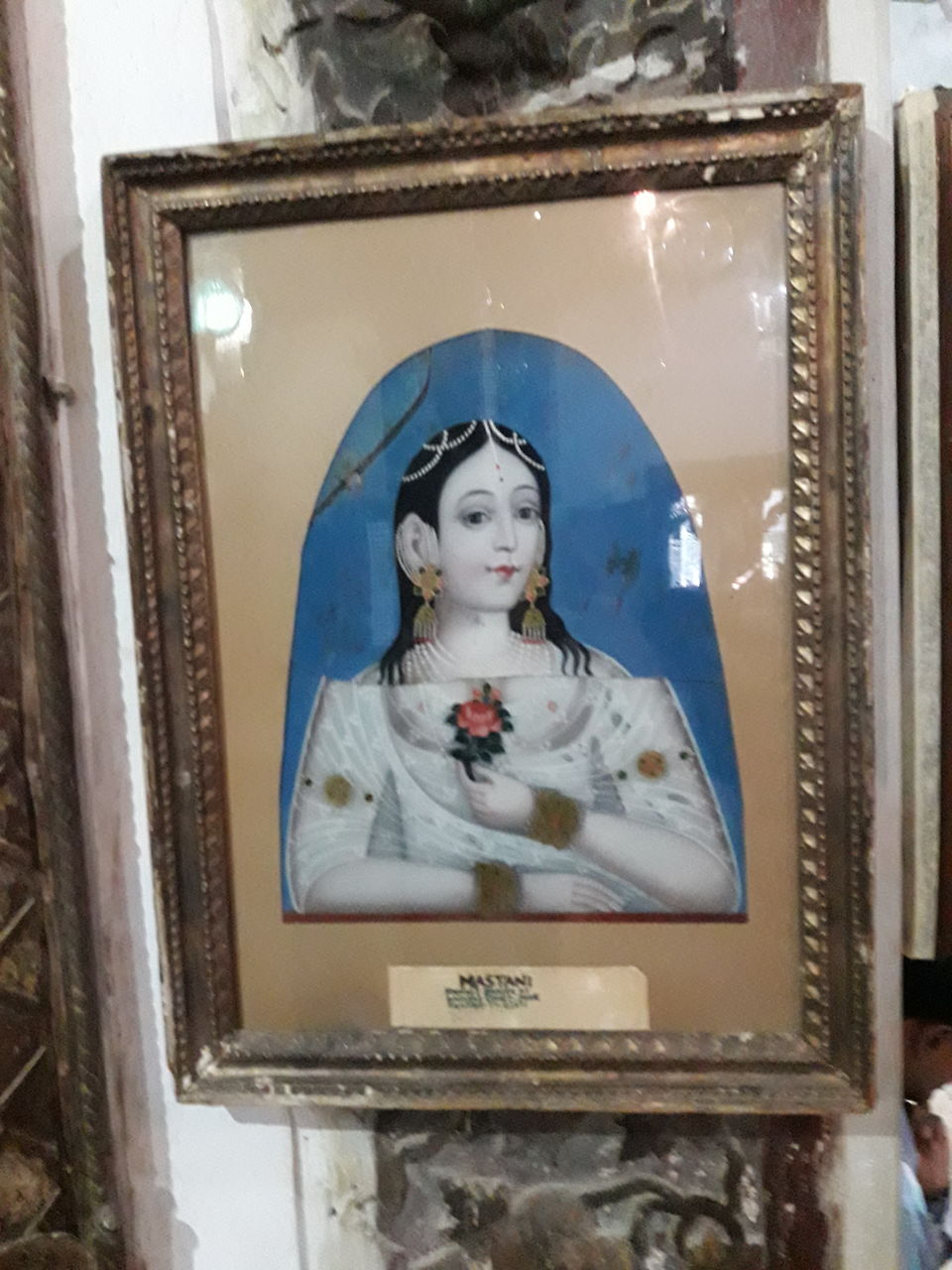 A glass factory was established in Mandvi, the outputs of which adorn the ceiling of the palace, which now stands discolored. China tiles were also manufactured personally by the craftsman to be used in the palace.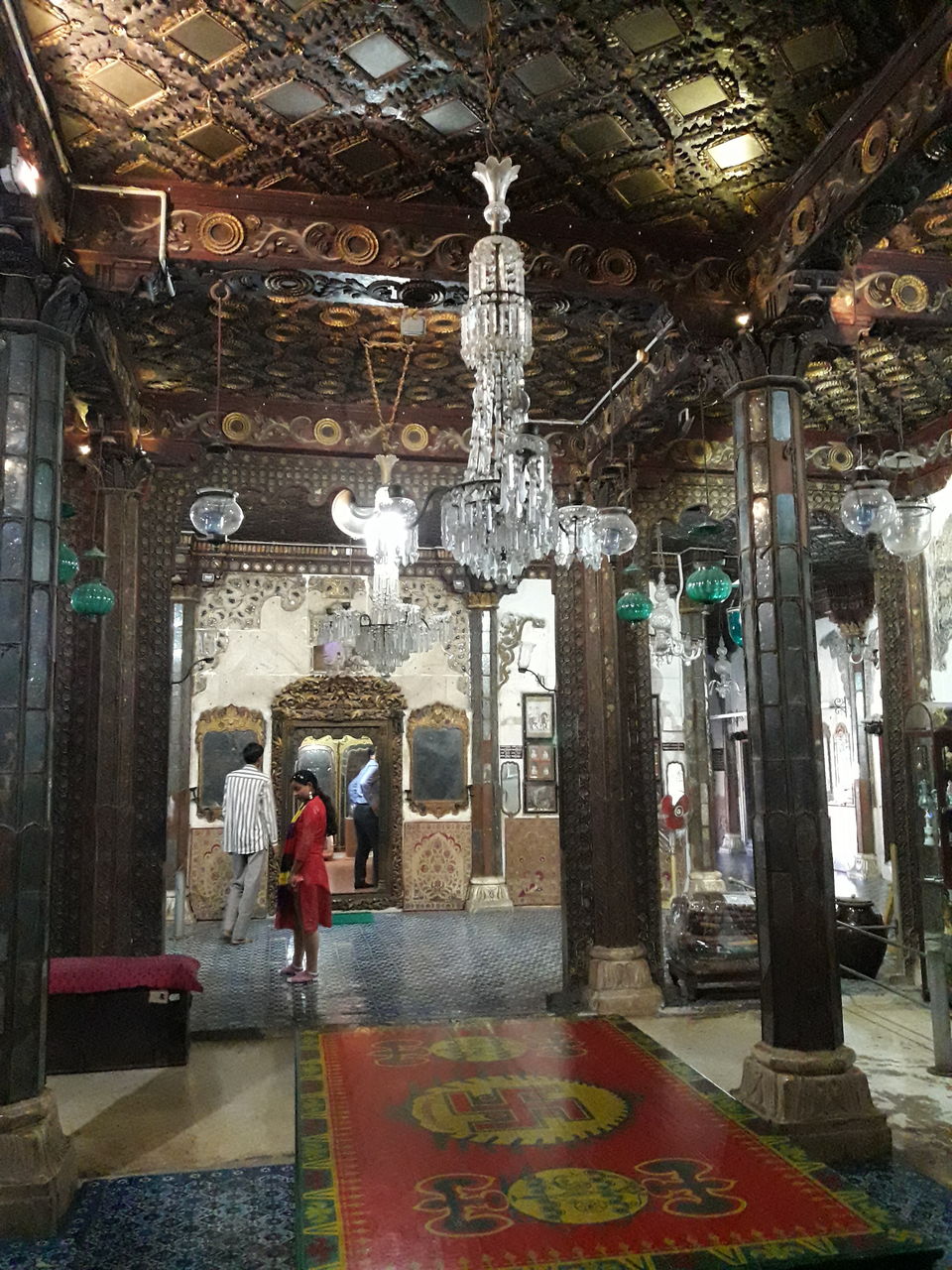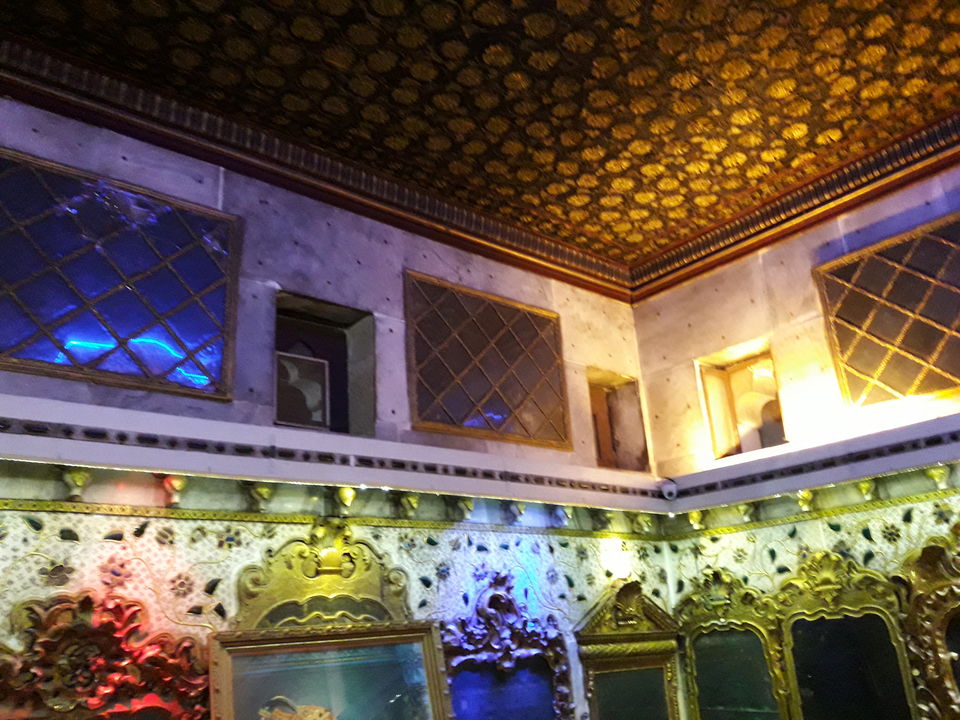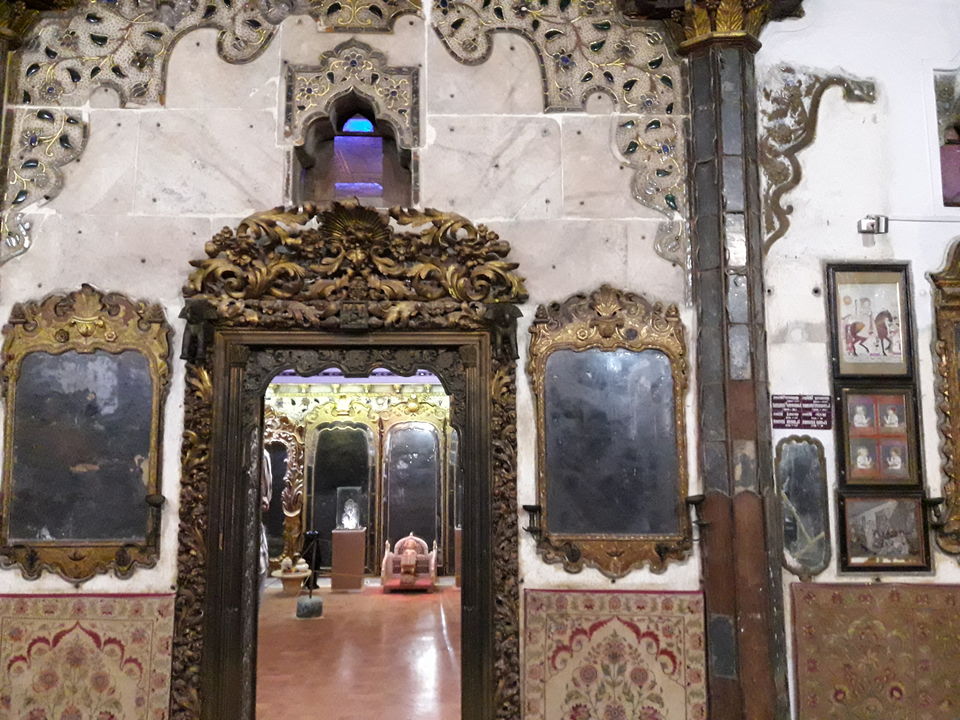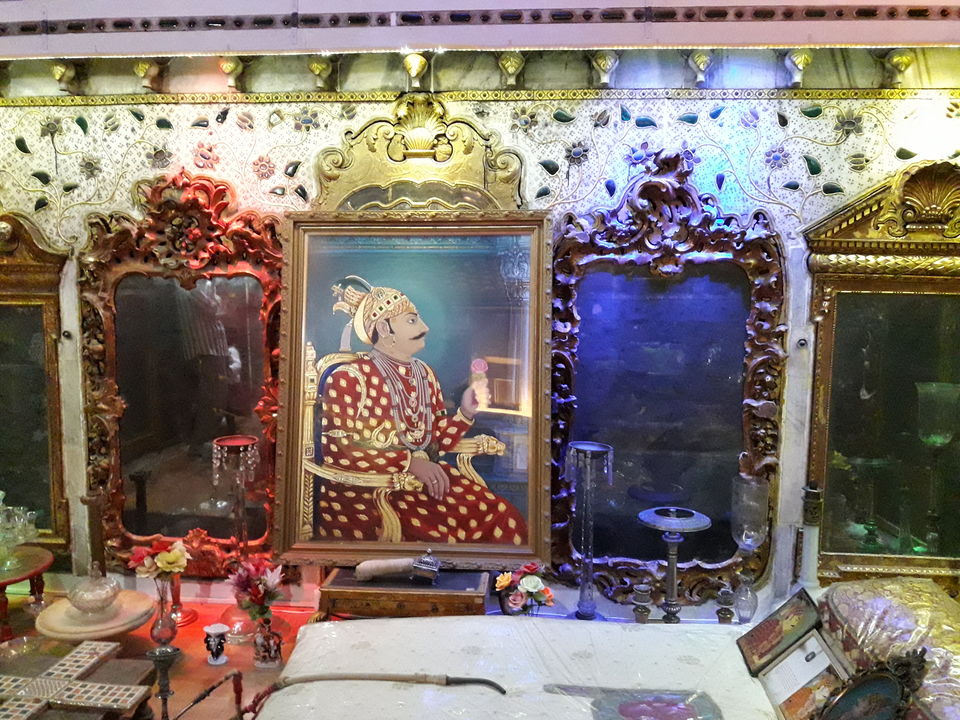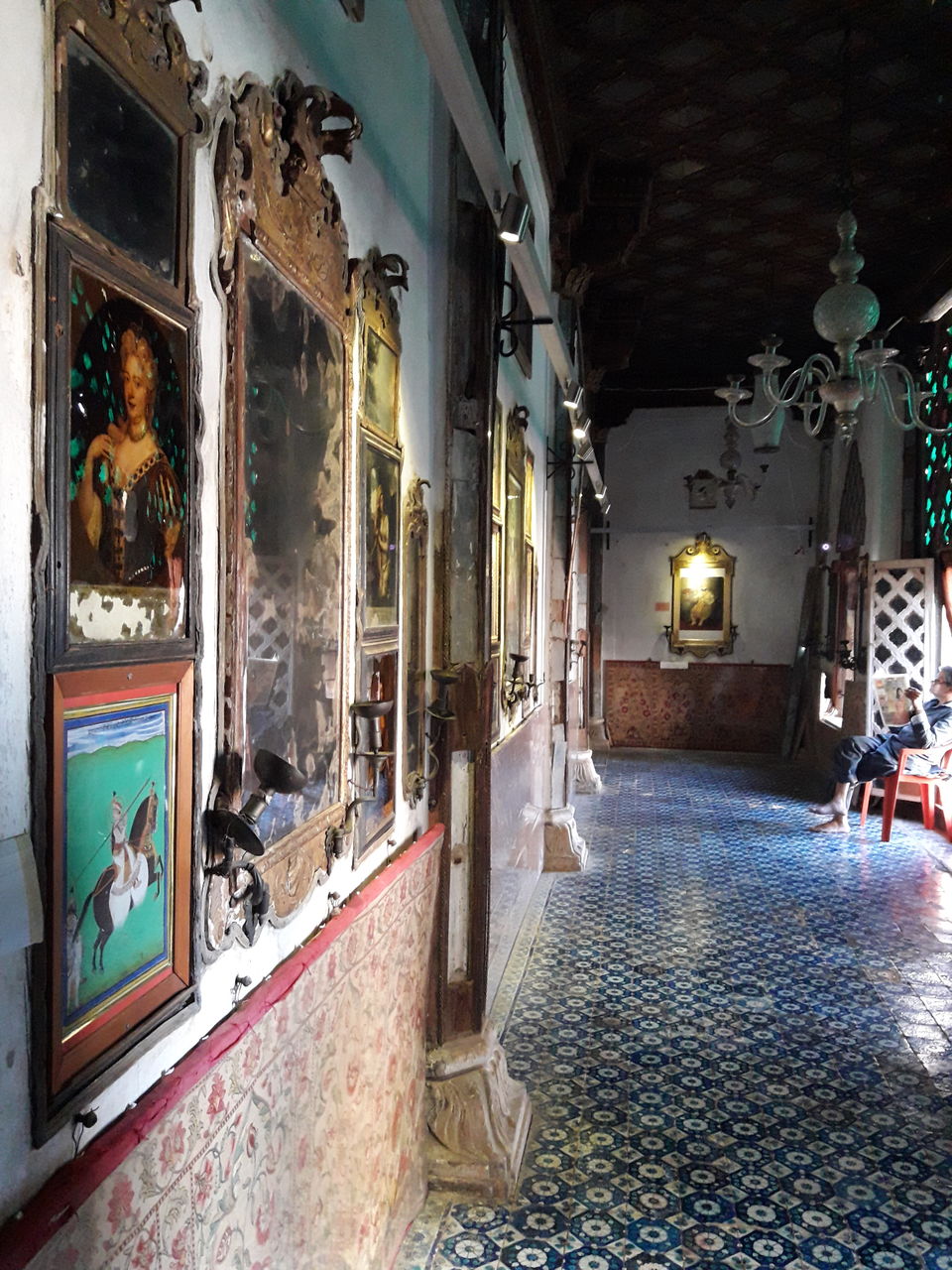 The ruler was mostly away engaging in wars and protecting the land he returned only once to the palace. Tales narrate that he auctioned his bed every year and the money was utilized as revenue. On return a new bed each year would be built exclusively for him.