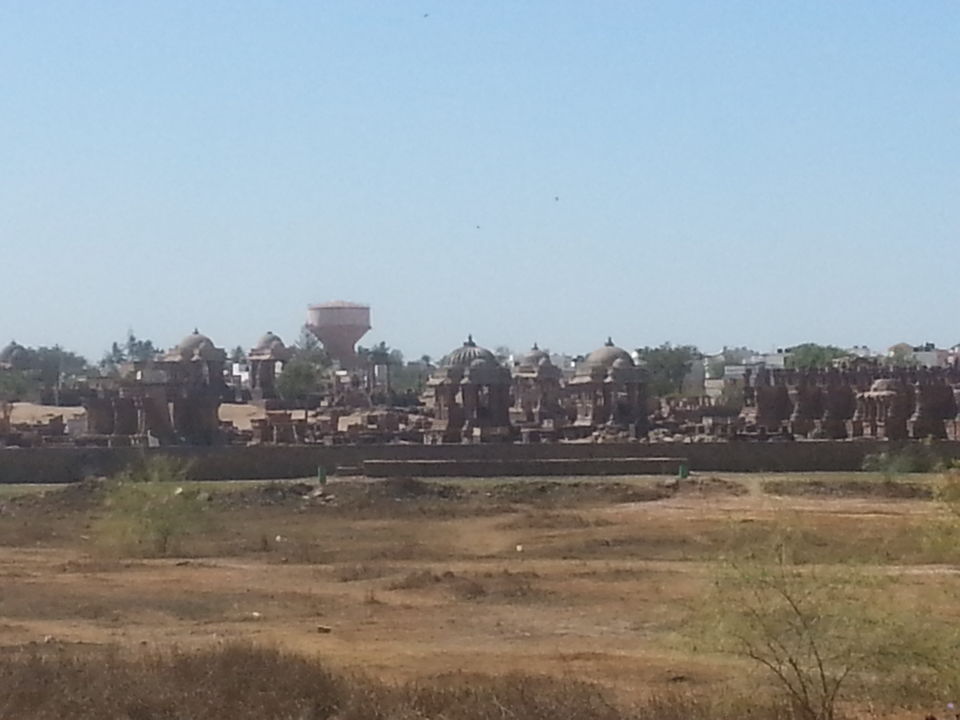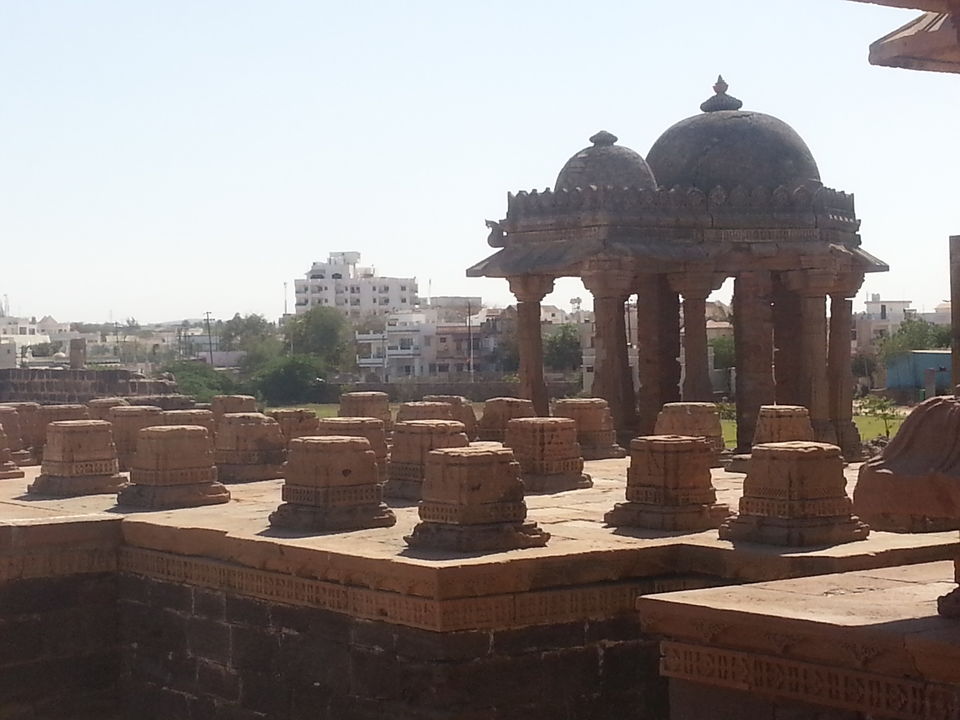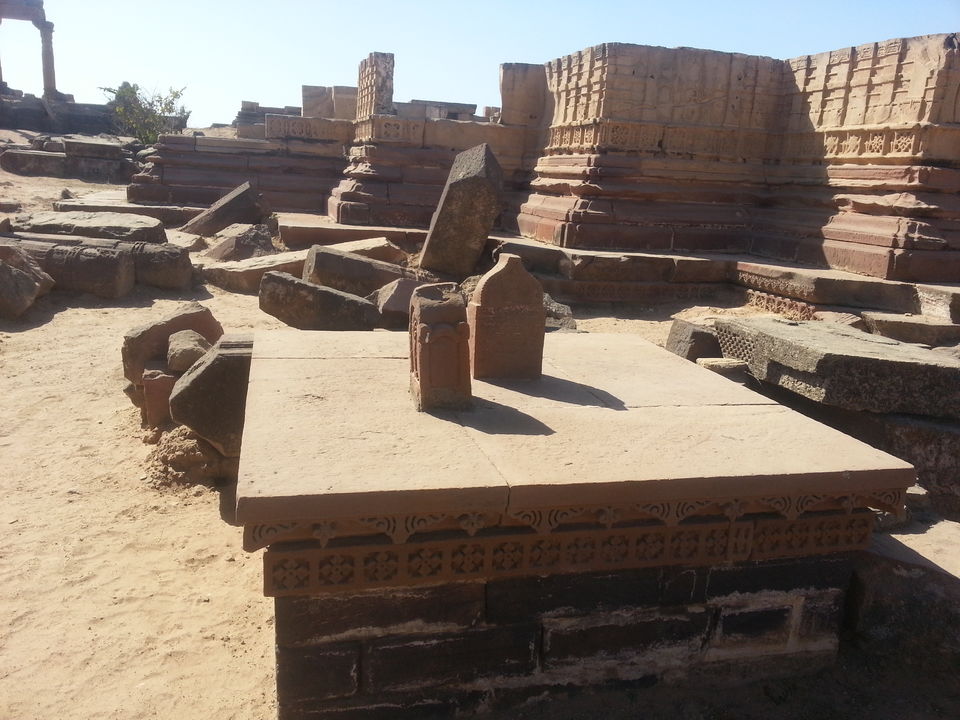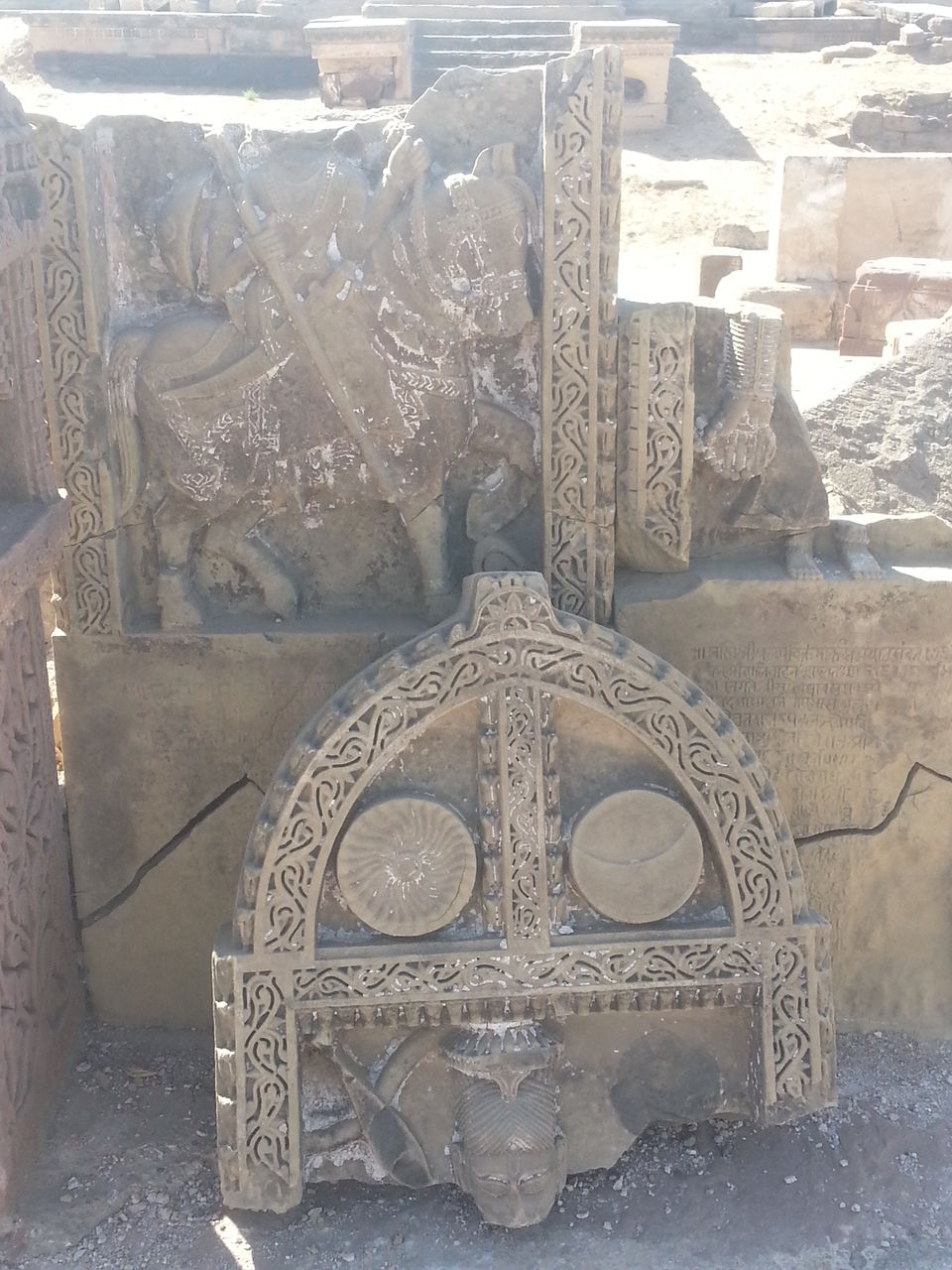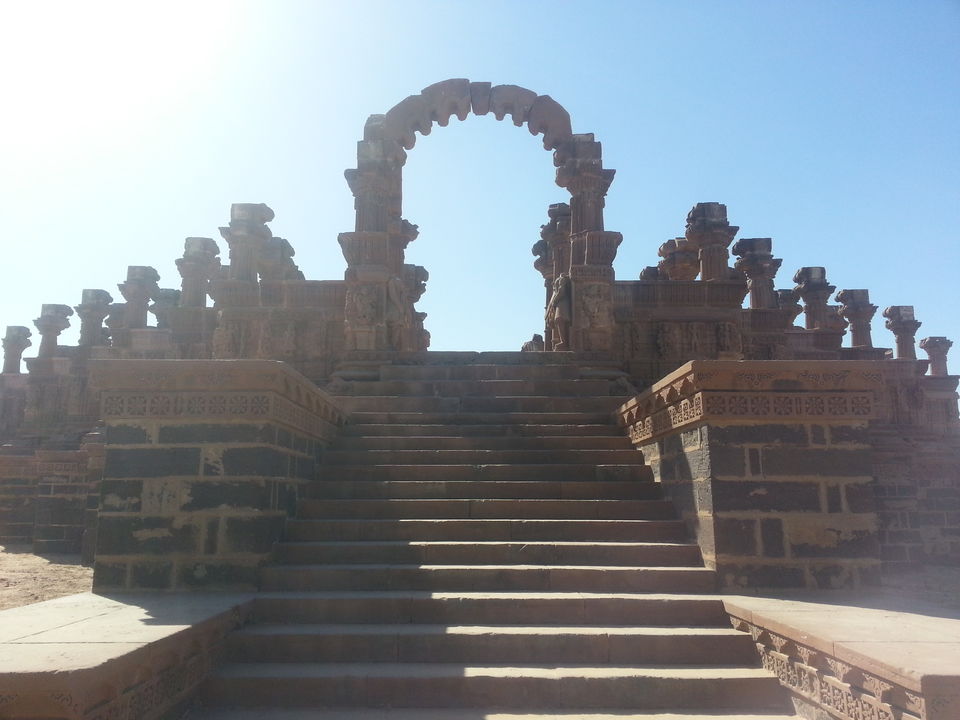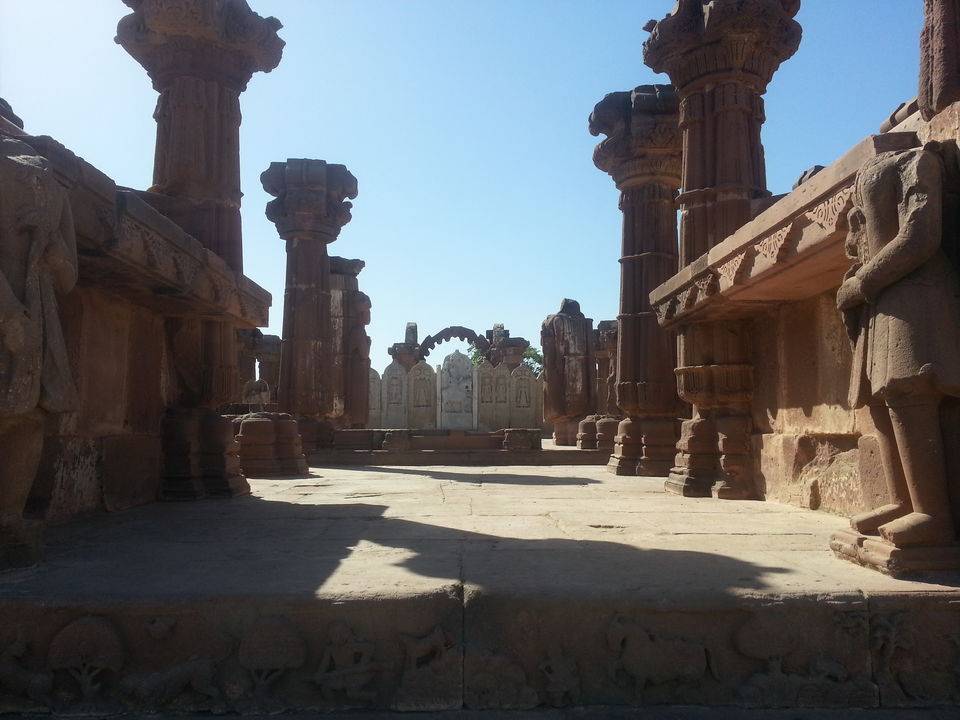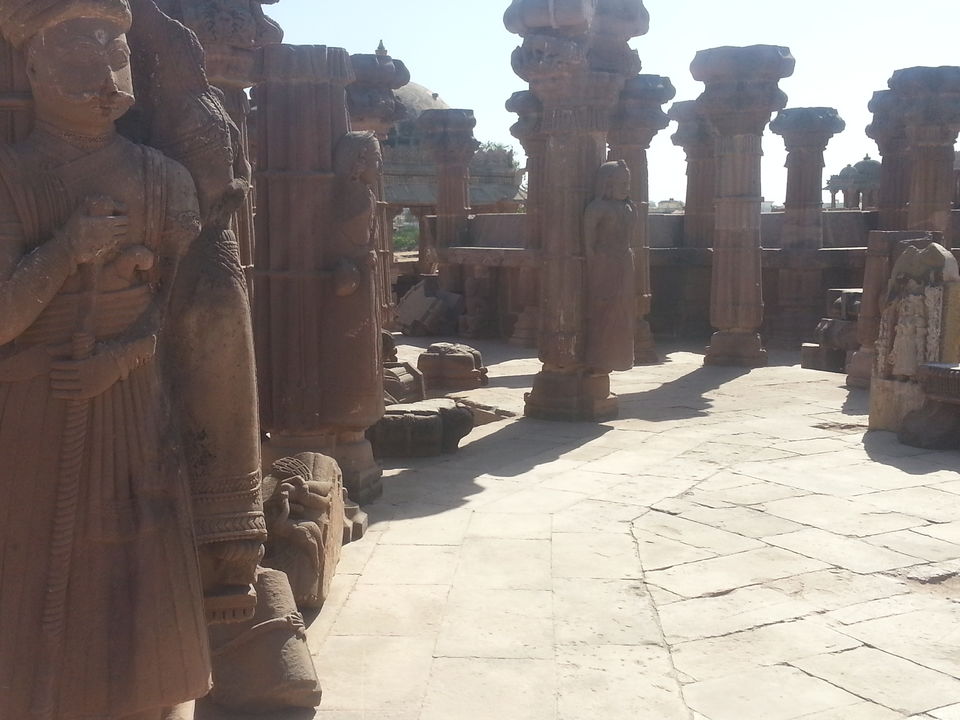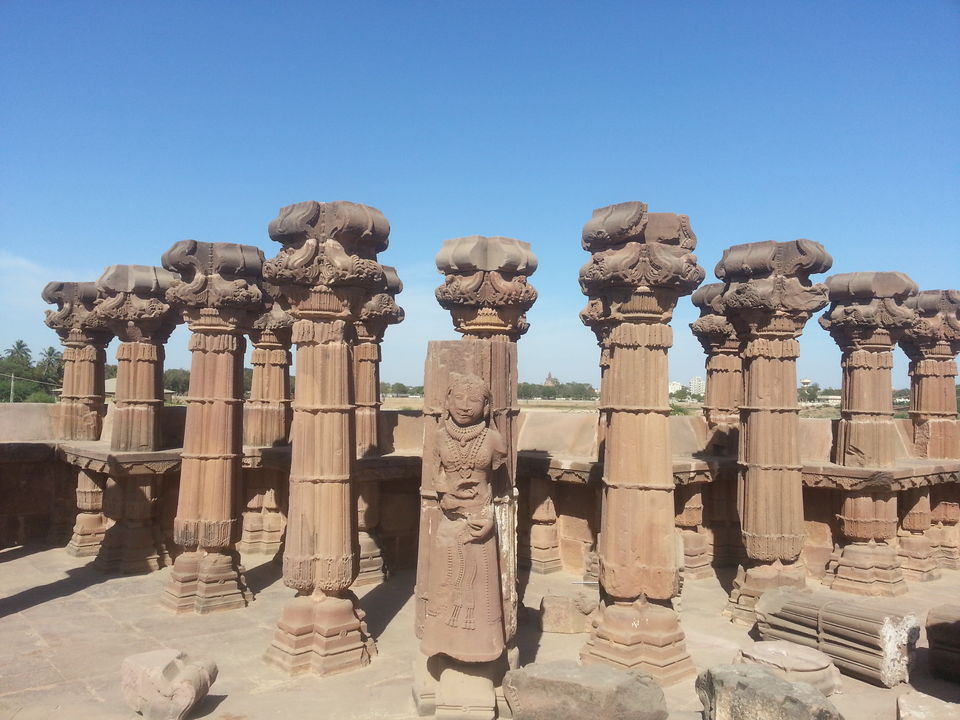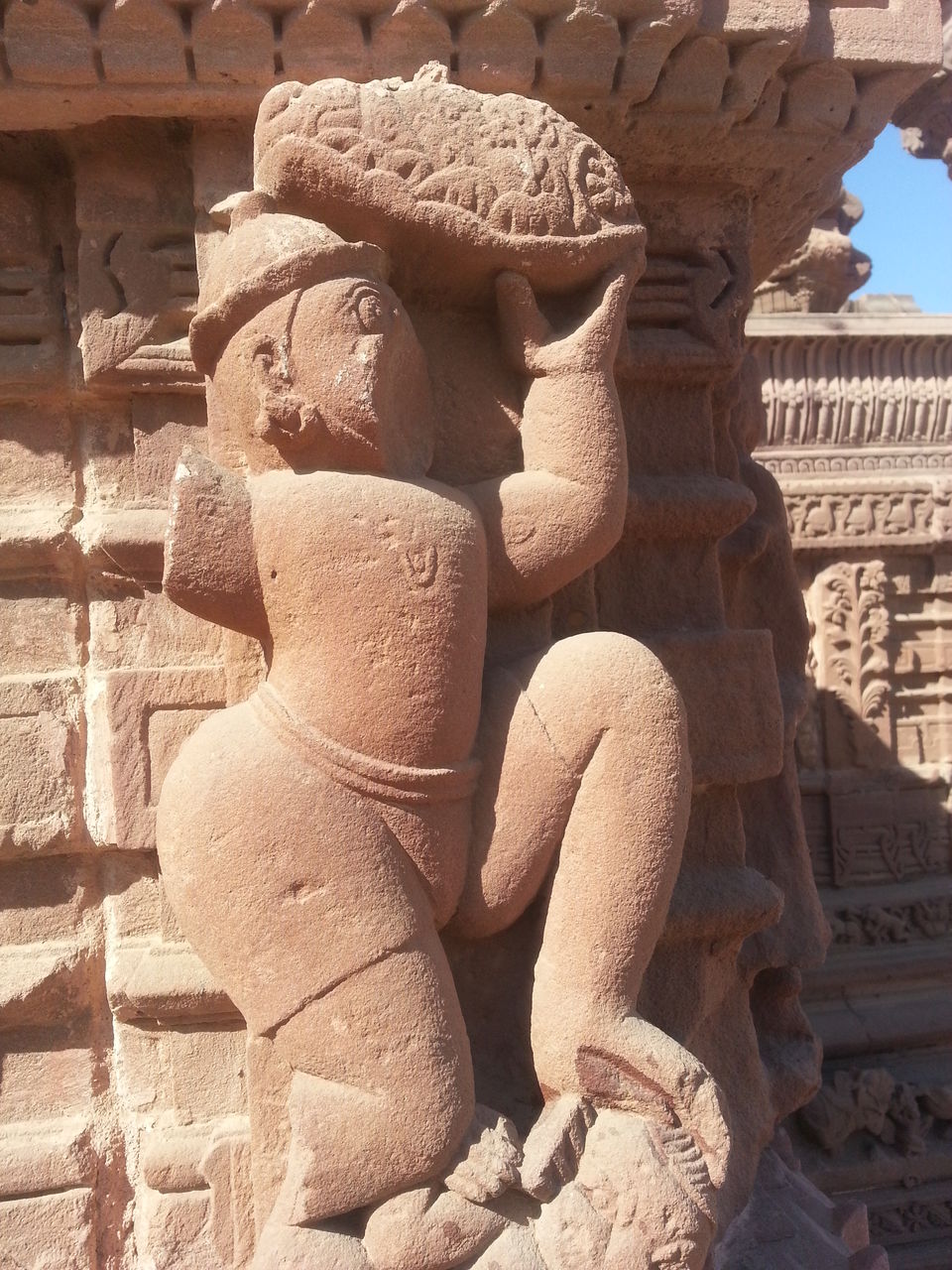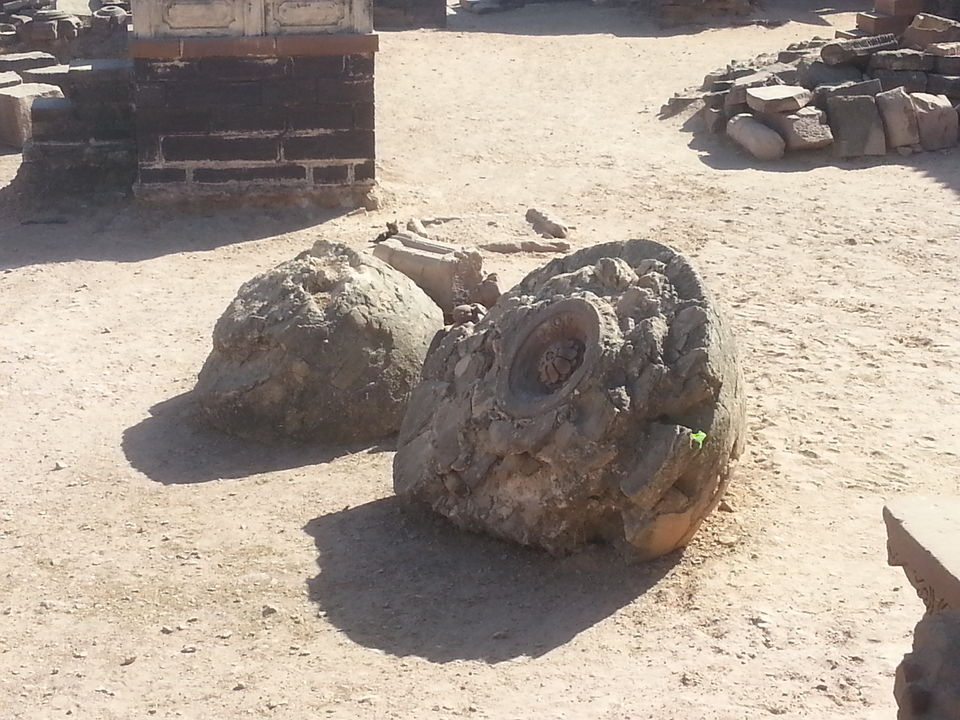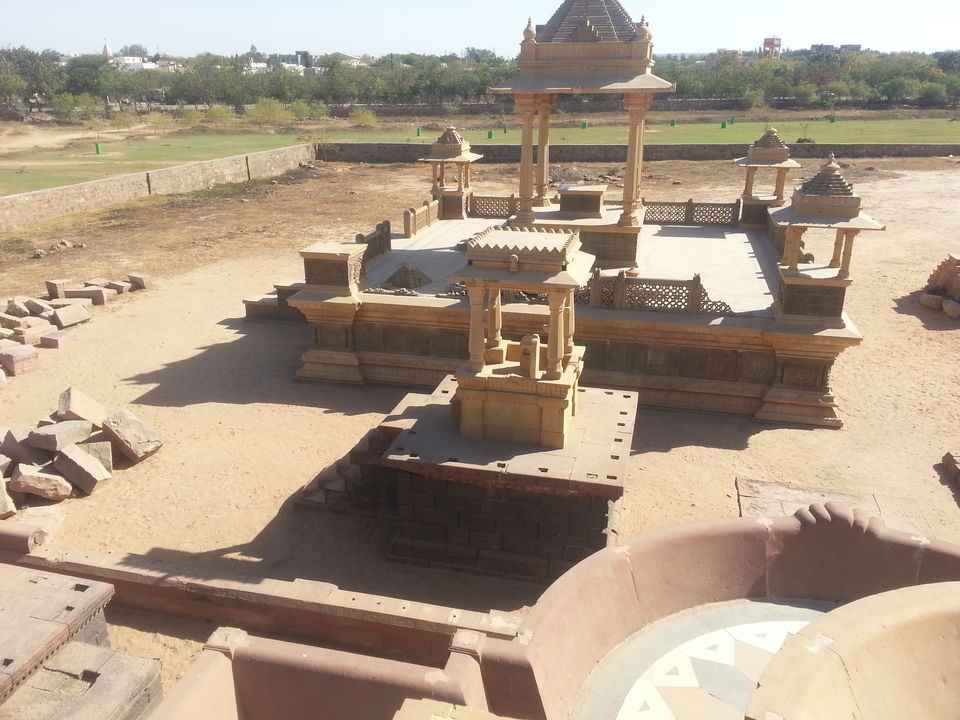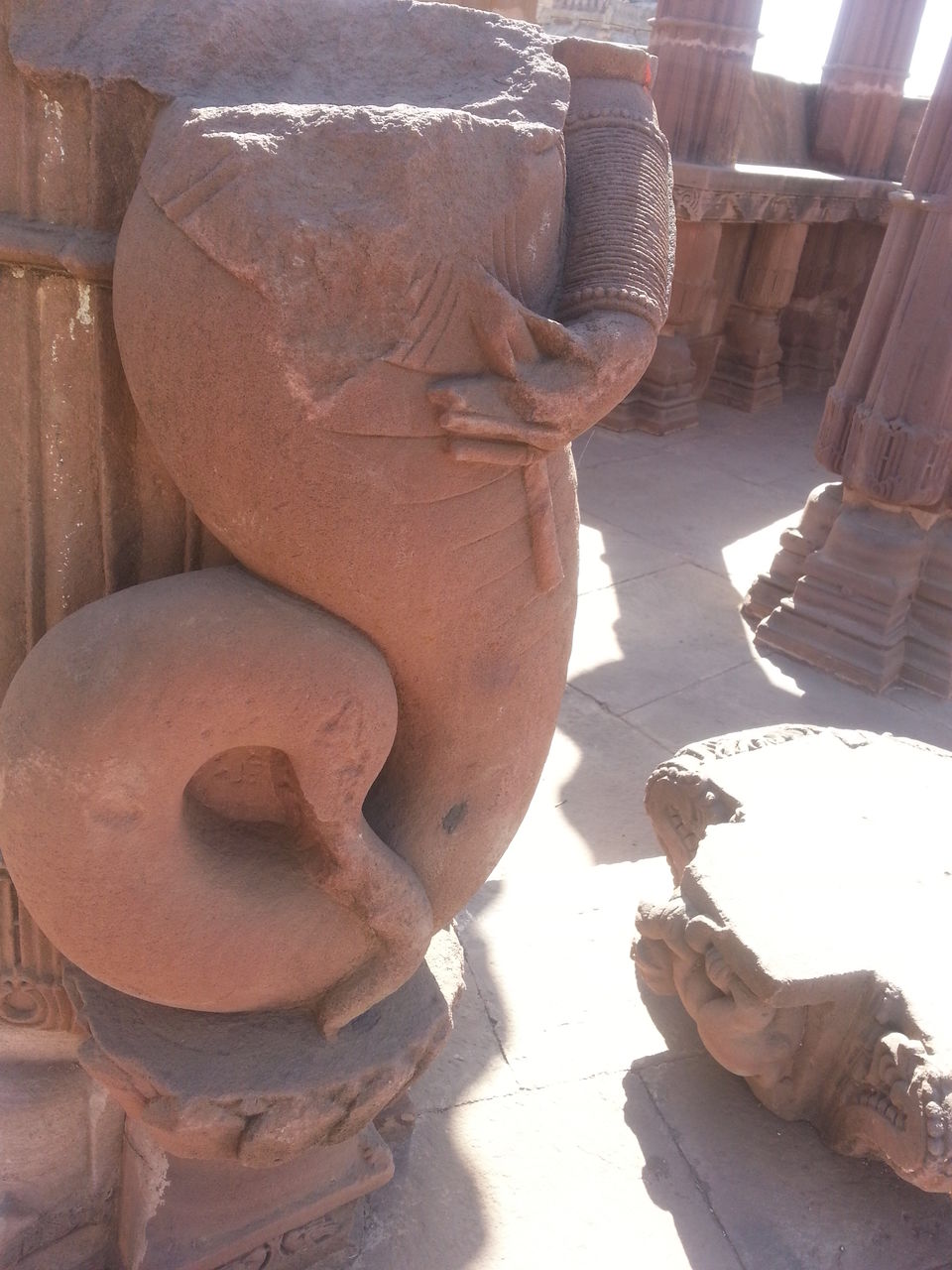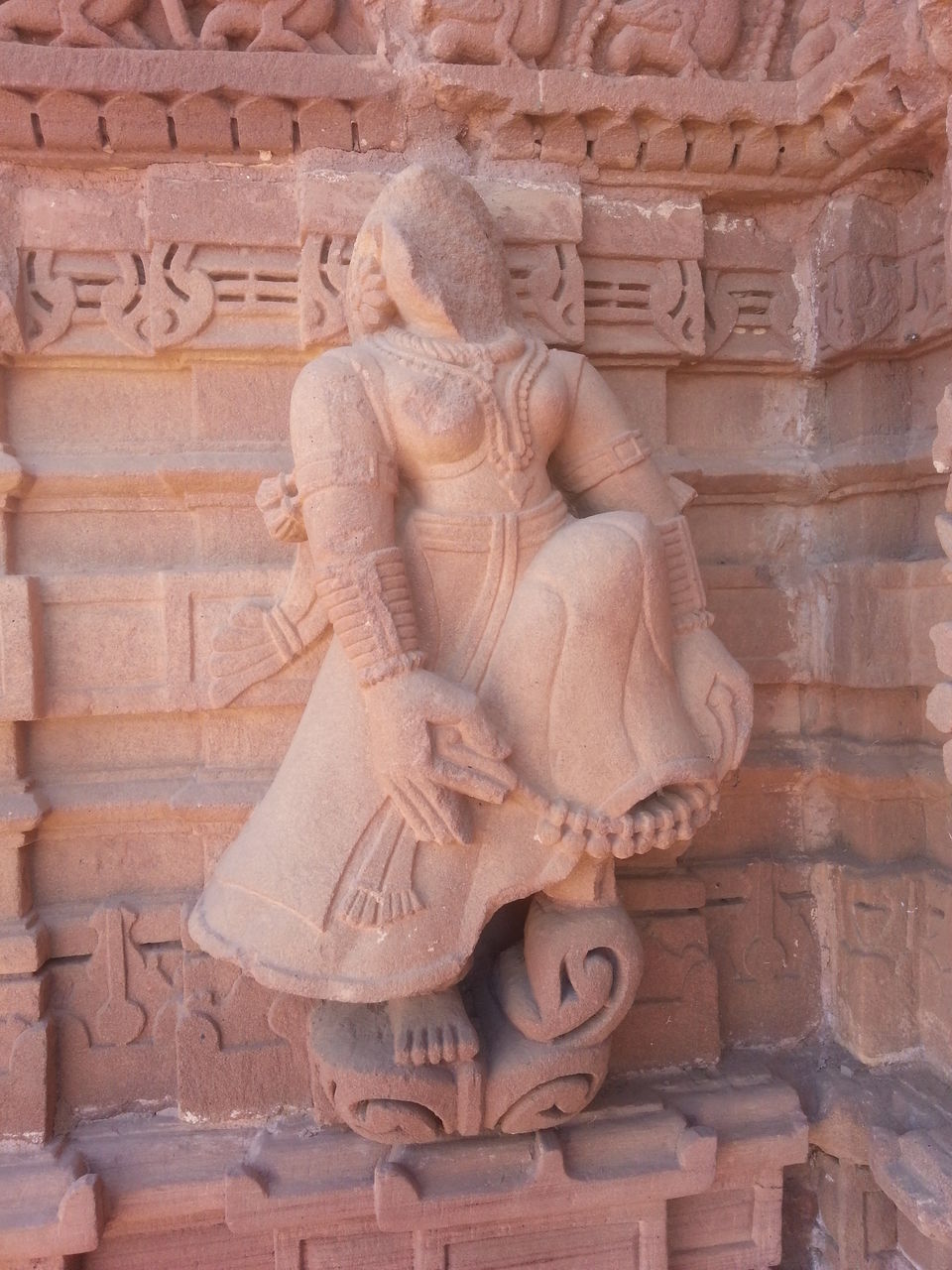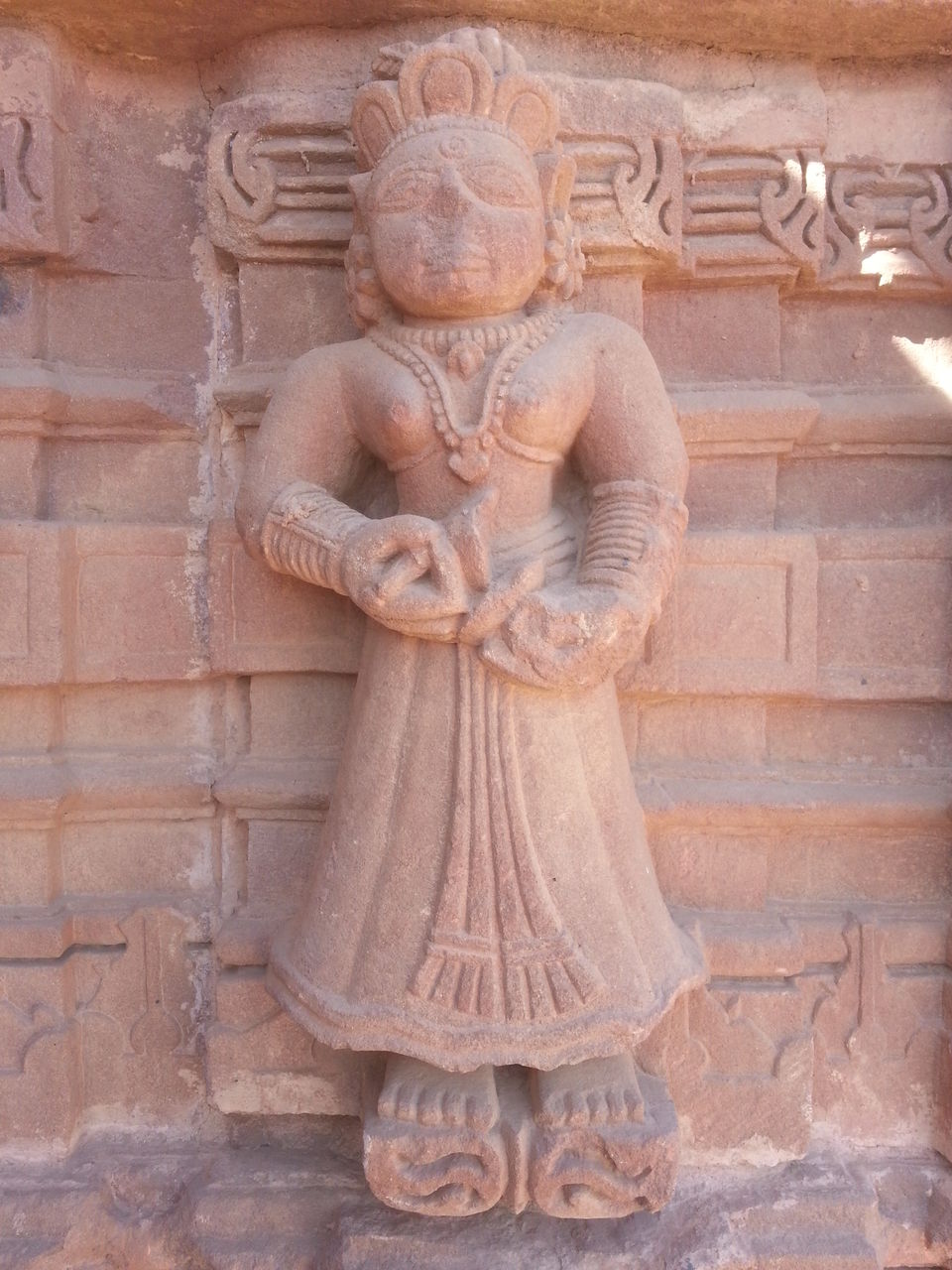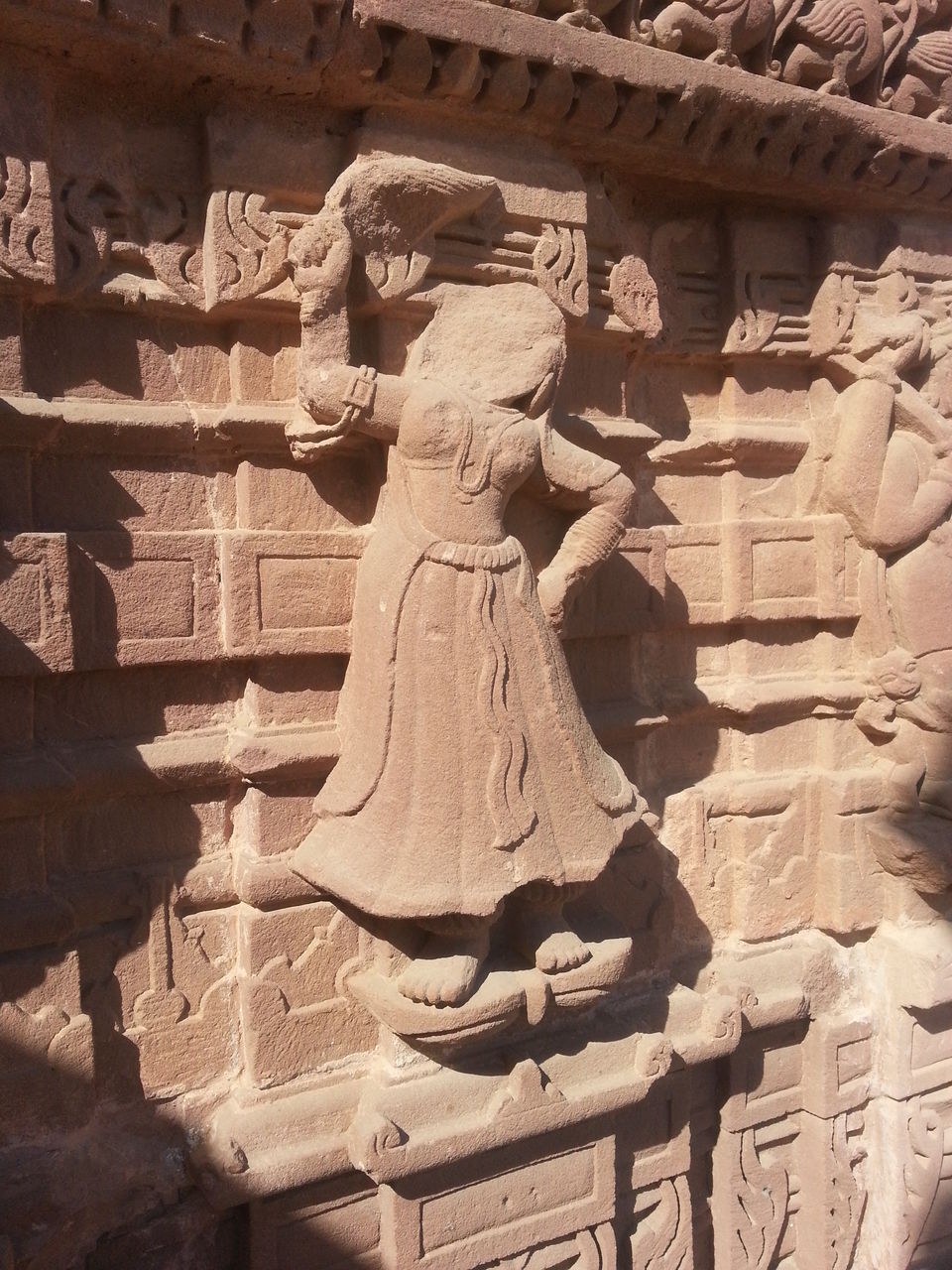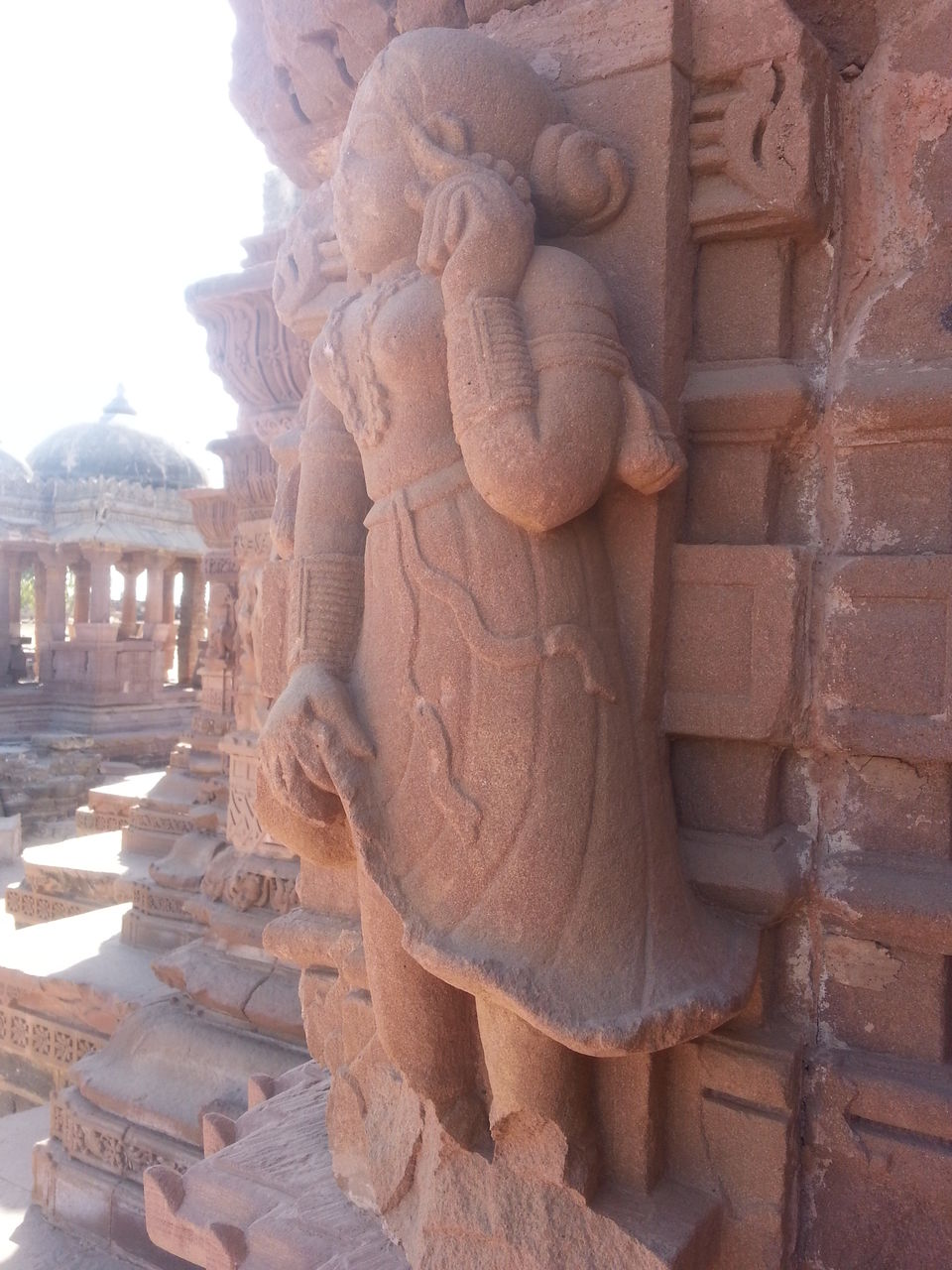 I don't know yet their historical significance, but some scene of Hum dil de chuke sanam were shot there. The movies like Lagaan, and this have really affected the tourism in this state. People still tell you very proudly that this scene was shot here or if you go to Mandvi beach you can still hear someone playing tadap tadap ke just as a reminder that Hum dil de chuke was shot in Vijay Vilas Palace.
So from far the site looks like some havoc was done to the place, which in fact was done. The site was damaged in Earthquake in 2002 in Bhuj.
The location of these chattardis is in the middle of old Bhuj. There is no designated entrance for the place. Lots of empty land around the Chattarrdis is a pleasant view, like a buildup before a movie starts. The place has only one or two complete chattardis, but rest all have lost their roof or chattri. I didn't find a lot about their history on net as to when, why, how were these built.
The weather was pleasant with sun but cool air. But being in the middle of the city, it is very quiet and no noise. It is like an island of peace in between the chaos of city.
The place has many chattardis, but only one or two are complete. Maybe they are being repaired by ASI after earthquake.
The whole place resembles a riddle/jigsaw puzzle with broken pieces all lying around. You first see the broken chattardis. I felt like a young child amongst a huge pillars and tops lying hereabout trying to figure out which part does this chatri belong to or what might have happened here when this place was functional. Or what kings used to do here. The place looks like a huge playground for children to play hide and seek behind various pillars here.
Statues on the outer side of complete chattardi suggest that this was used for entertainment of the king. Just as you enter, you see a statue of a santri standing just at the entrance taking guards. As you move inside you see some daasi standing on both sides. One more thing about this structure is that this too doesn't has a roof, but many pillars. All pillars are in a super symmetrical pattern and in the center of the structure are 7 statues, of king and his many wives on both the sides. There are statues of mermaids in the hall, making me think that beauties like mermaids entertained kings.
Also the statues on the outer walls of the structure suggest different poses of dancing and musical instrument, thus giving me this theory.
This place is perfect to shoot "making of a chattardi" because you can find them is various stages of damage/completion from completely devastated to " only top gone pillars base intact" to completed with top and pillars both intact.
Also what does the two stones at 90 degrees placed vertically play a role. In an open chattardi, it could be for time telling based on the shadow it makes, but the same structure was there in covered ones as well. So it should be meaning something else.
Well, I spent some 1-1.5 hour there amongst these broken structures, for which you might call me crazy. But I was totally engrossed in the riddles, peace this place offered.