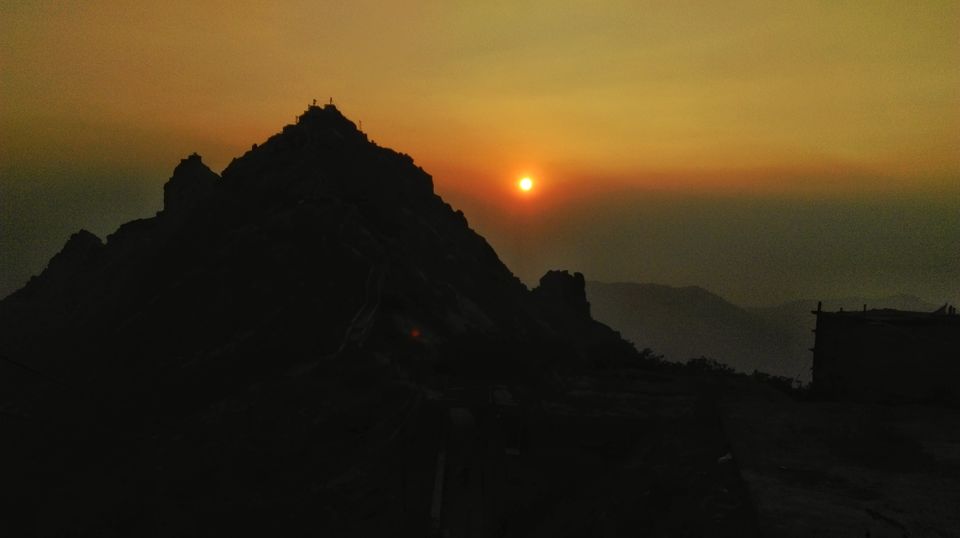 As the train approached Junagadh, it looked as though a constellation of stars was down to kiss the earth. At half past four in the morning, I reached the Junagadh station. An auto drove me to the foothill of the Girnar, that is approximately 15 km from the station and I realized that what seemed to be a constellation of stars from the distant was indeed an array of lights that lit the Girnar so beautifully and guided pilgrims throughout the dark.
It took me 2 hours to reach the peak of the mountain. I was right on time to catch the mesmerizing sunrise. The cold wind that blew brought goosebumps and looking at the spreading colors of the sun, my heart whispered to my soul that the climb was all worth it.
I was able to reach the peak in two hours because I climbed without taking any break, yes, literally without any break. I didn't even stop to take a sip of water. The climb is a bit exhausting, but the shower of cold breeze at the peak will definitely refresh your body and soul.
Mount Girnar which is considered to be older than the Himalayas is a sacred place for Jain and Hindu pilgrims. At the peak of Girnar, is the 'Akhand Dhuni' which literally translates to eternal flame, beleived to be lit by Lord Dattatreya himself.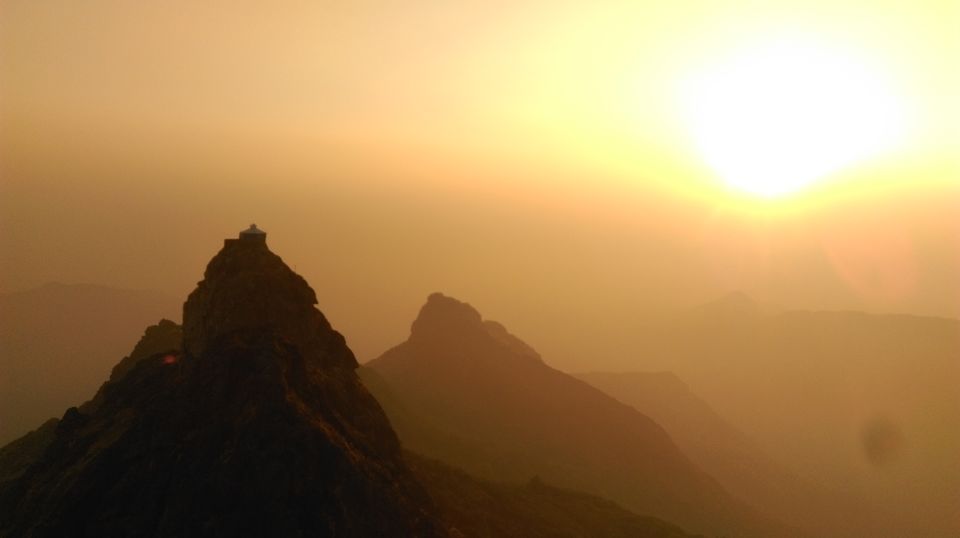 According to myths, Lord Dattatreya meditated for 24 years on the peak of Mount Girnar.
Approximately 10,000 steps lead the way to the peak. On either sides of the steps you will find a dense cover of trees. There are many stalls on the way where you can buy water and snacks. You will come across a considerable number of monkeys on the mountain during day time.
After climbing around 4500 steps, you will be where the Jain temples are located. The group of temples, one of the most ancient of Jain temples in India, portray marvelous carvings and are a fine example of architecture.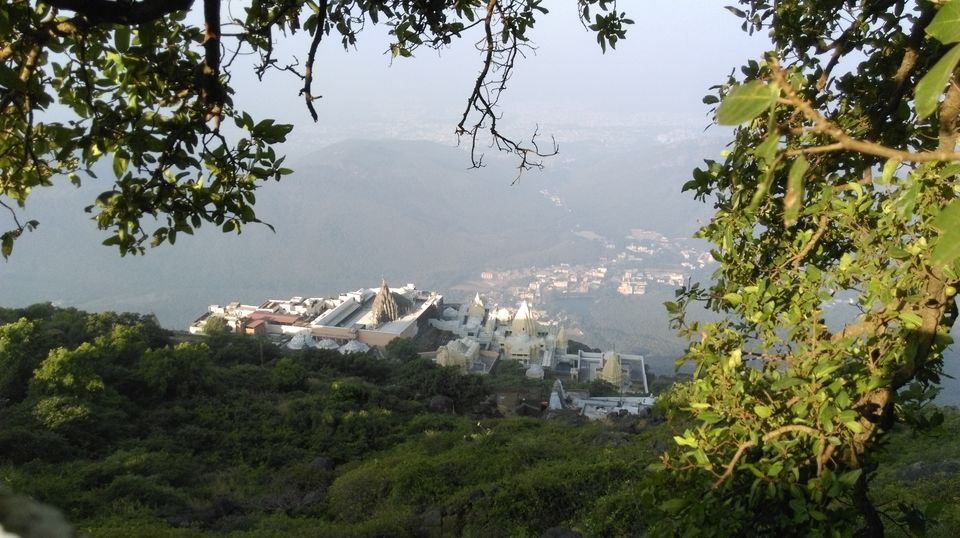 Sitting inside the Neminath Temple gives you the feeling of being in a monastery. It is really calm and one can feel the spiritual aura here.
The mountain has a number of Audumber tress popularly known as the Cluster Fig tree, which is considered sacred.
Winters are the best time to climb the mountain as there is scorching heat during summers.
In the evening, I took a bus to Somnath. There are no frequent buses to Somnath and you can take a bus to Veraval instead from where you can easily hire a shared auto to Somnath.
Considered to be the first among the 12 Jyotirlinga, Somnath is believed to have been built way before than 650 CE. The temple has been rebuilt a number of times since then. Looted, destroyed and resurrected 17 times, the temple is an exemplar of fine ancient Indian architecture.