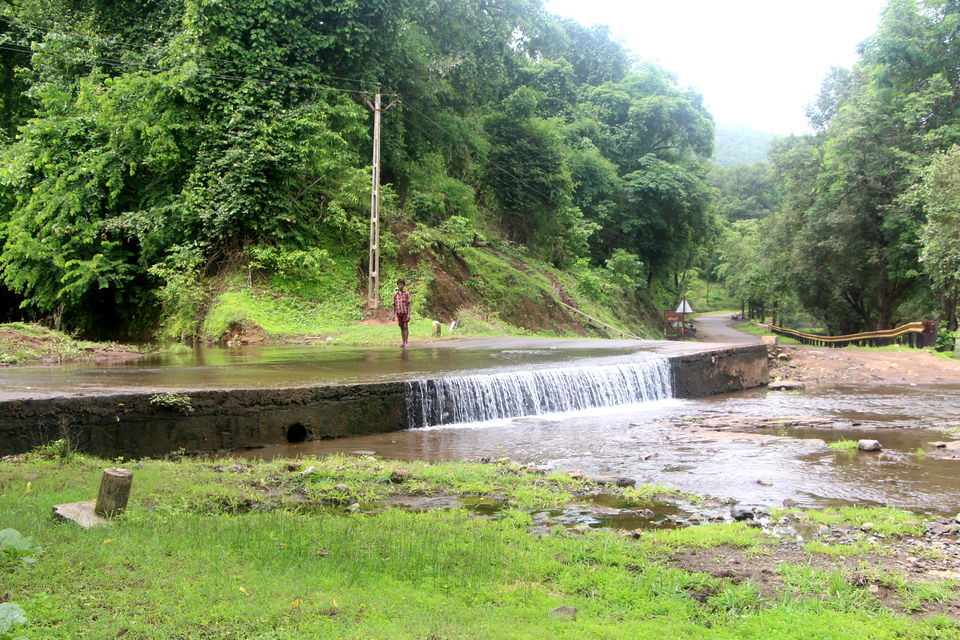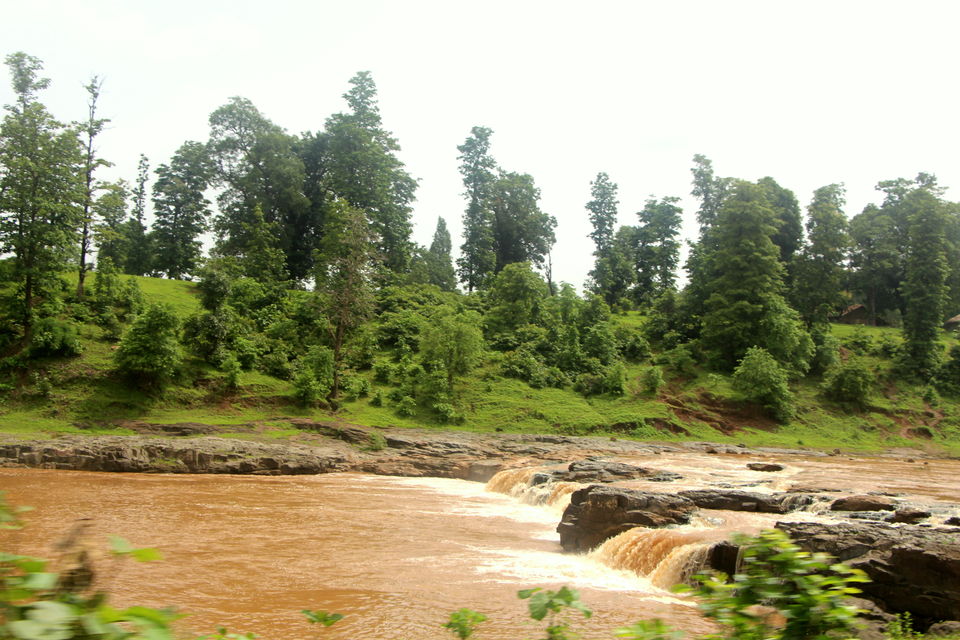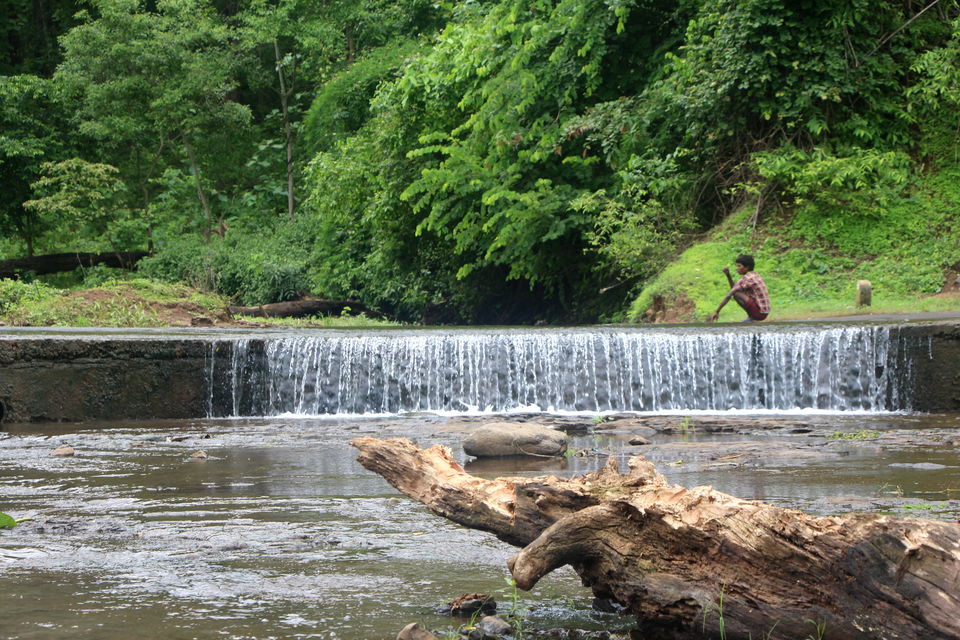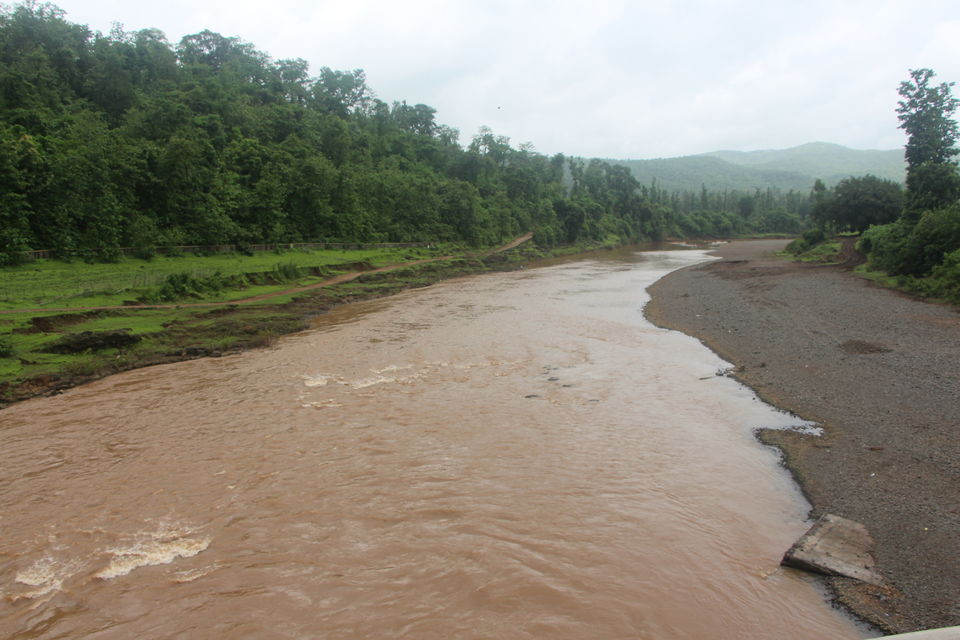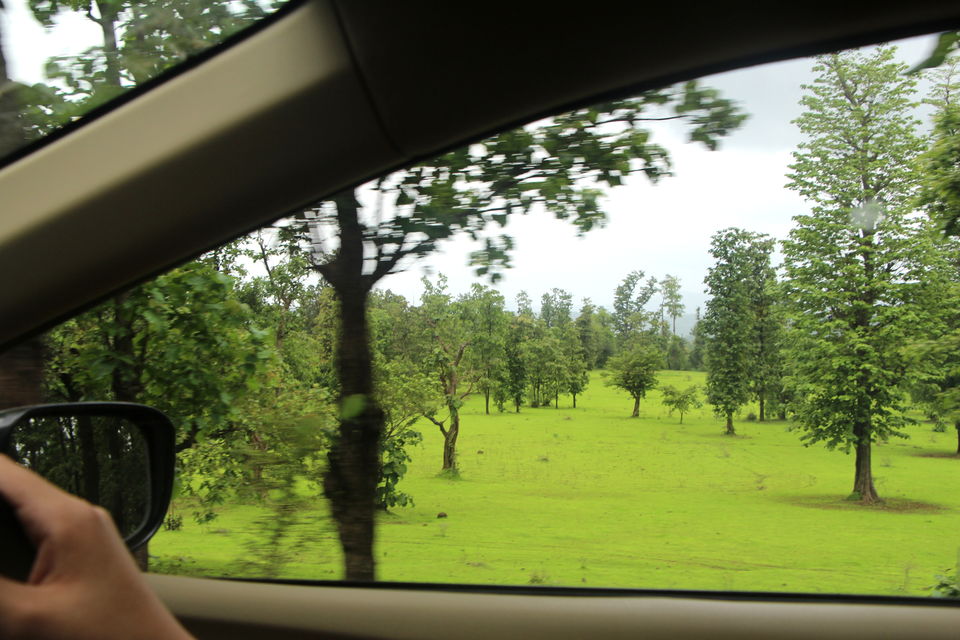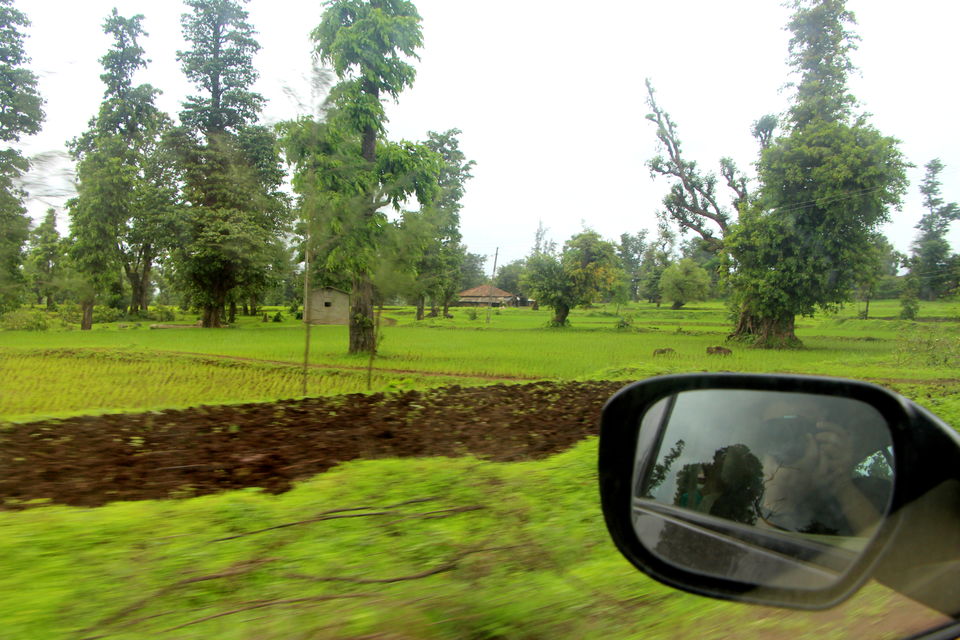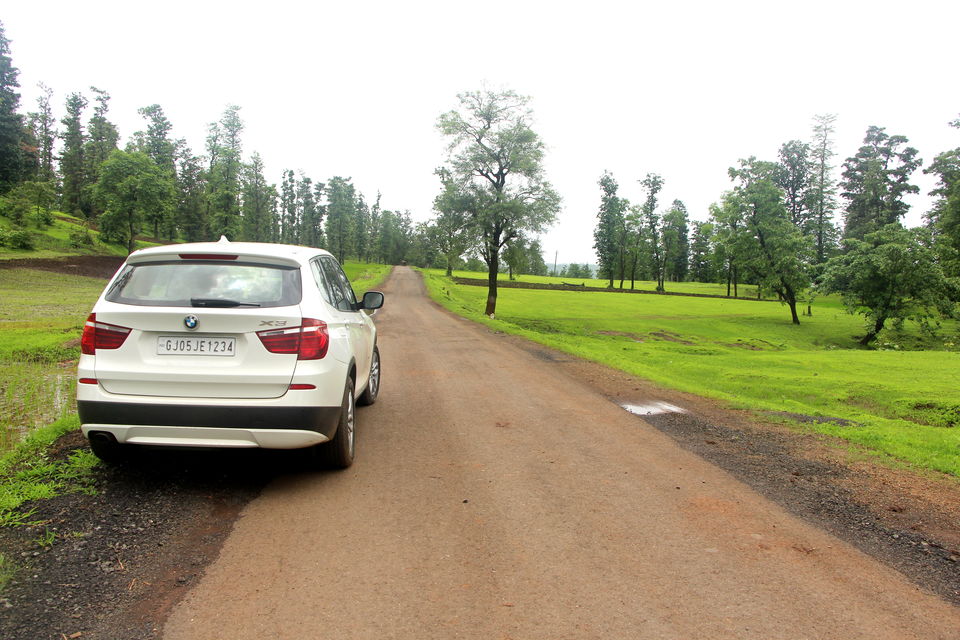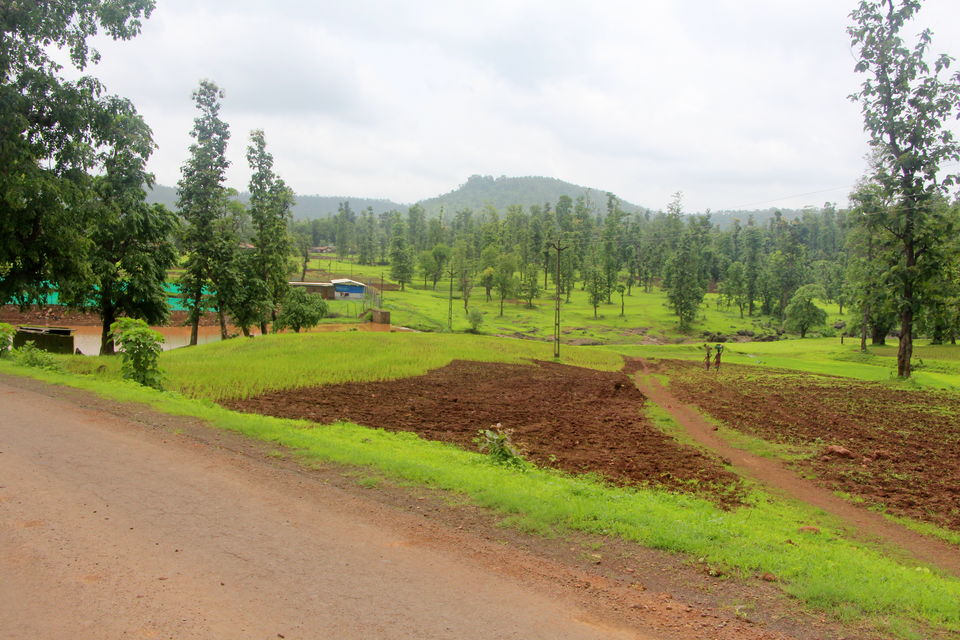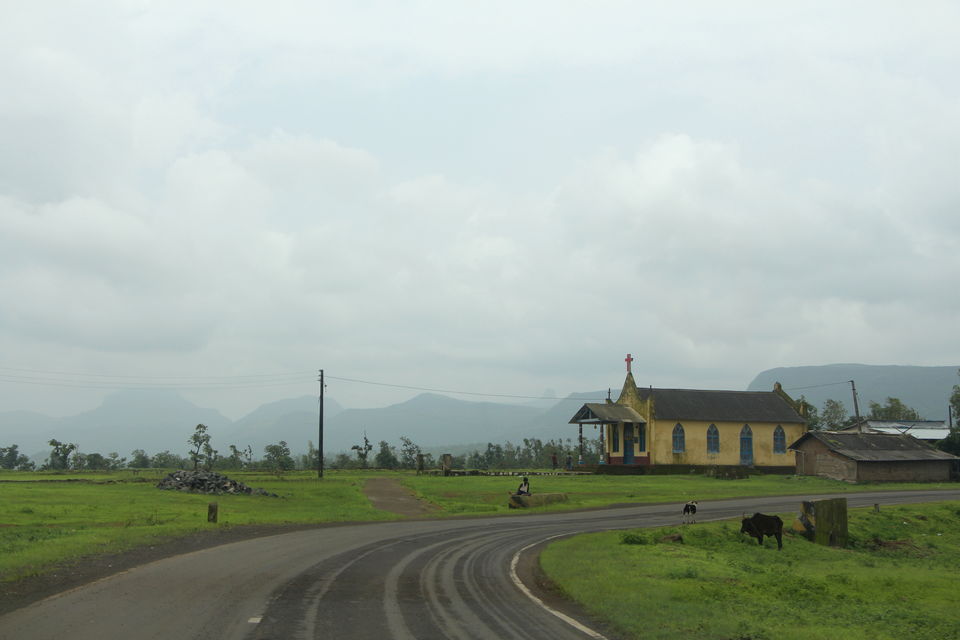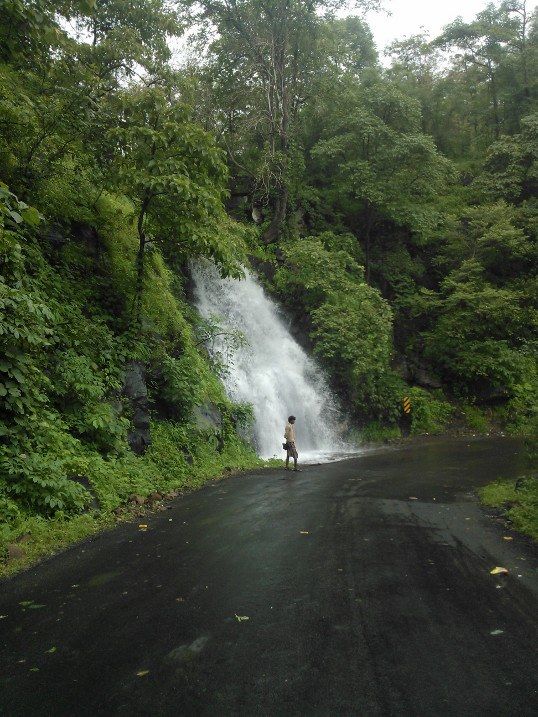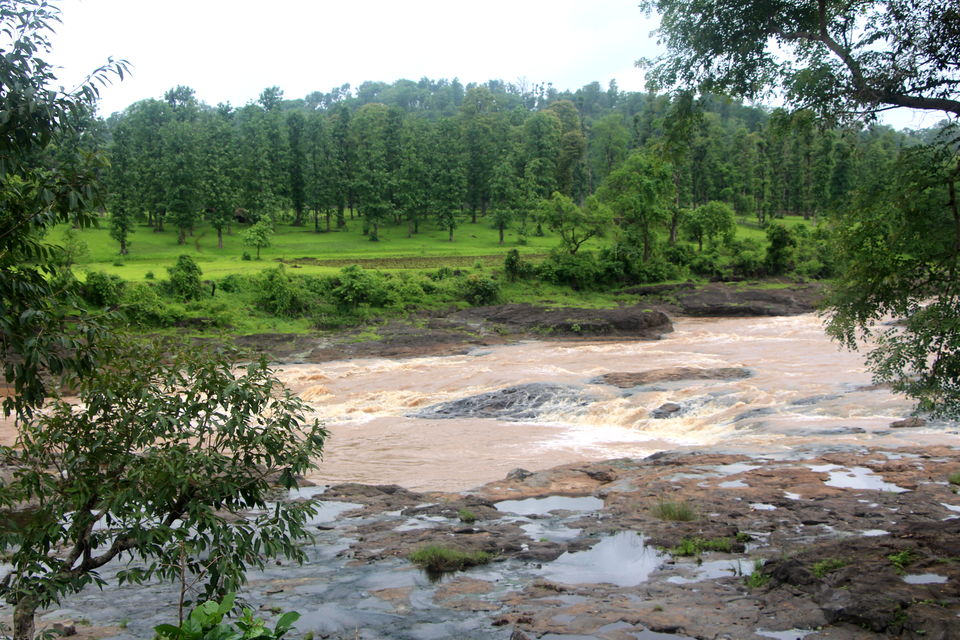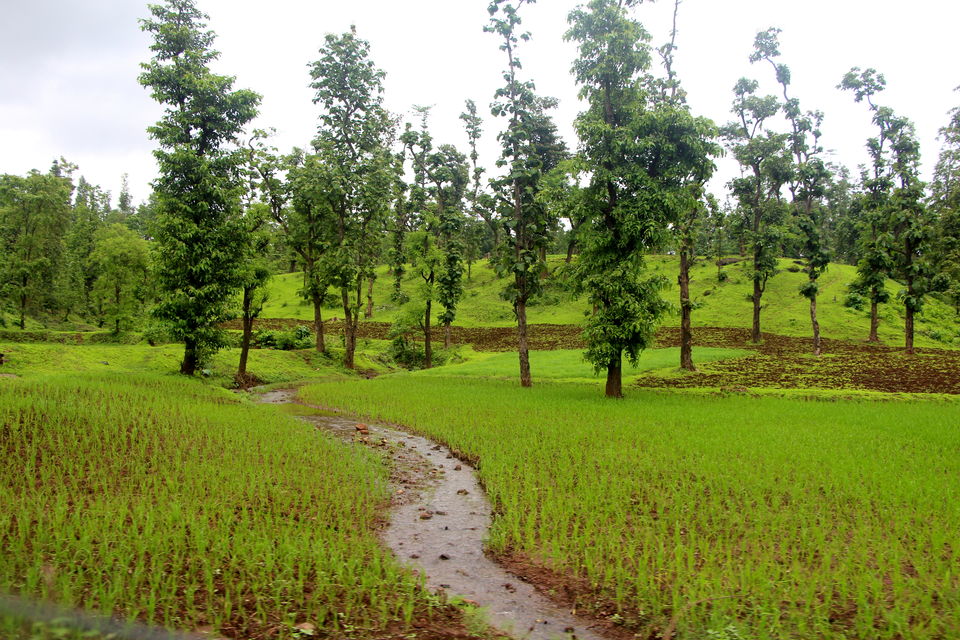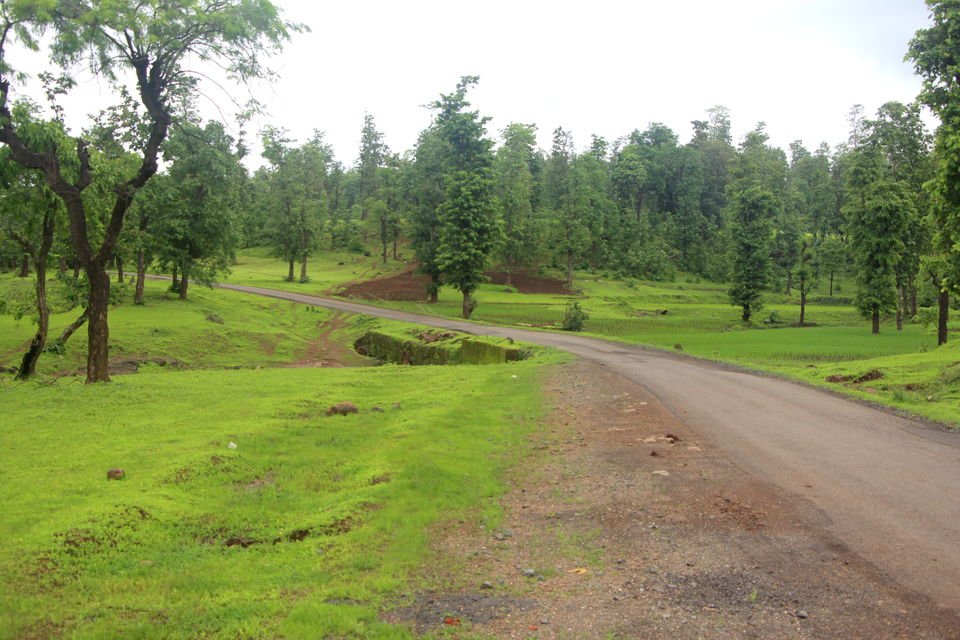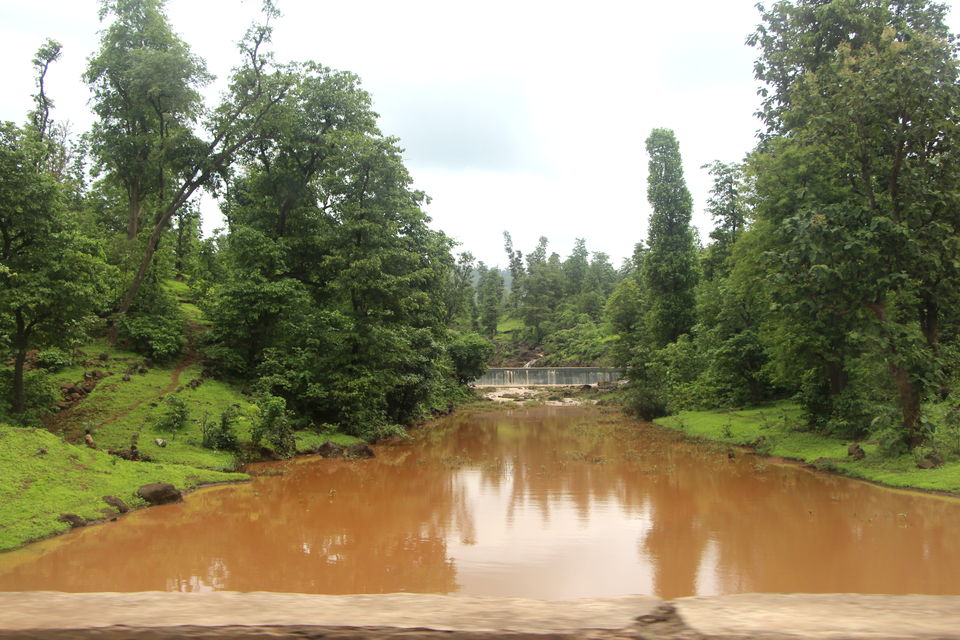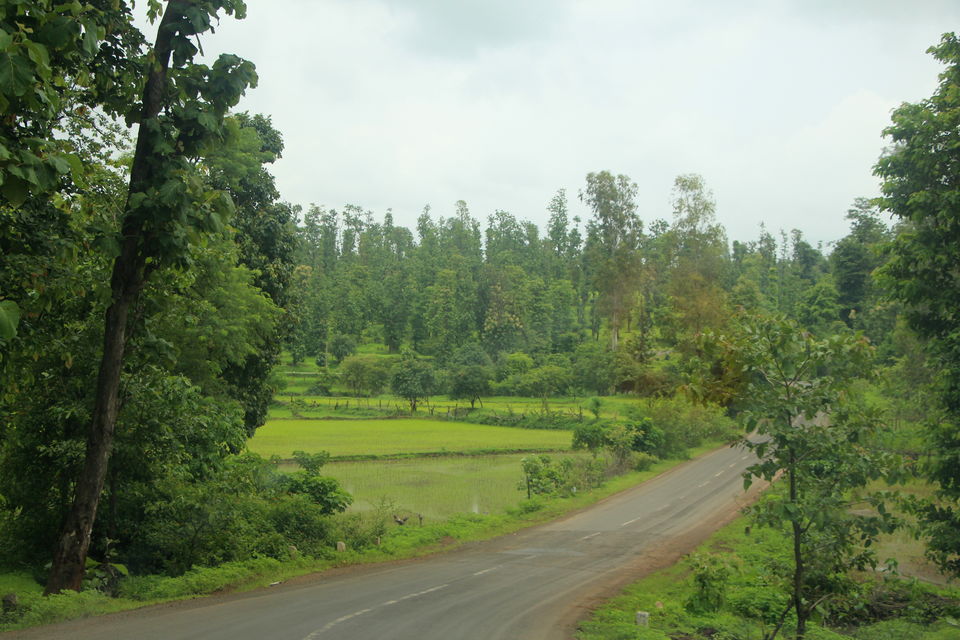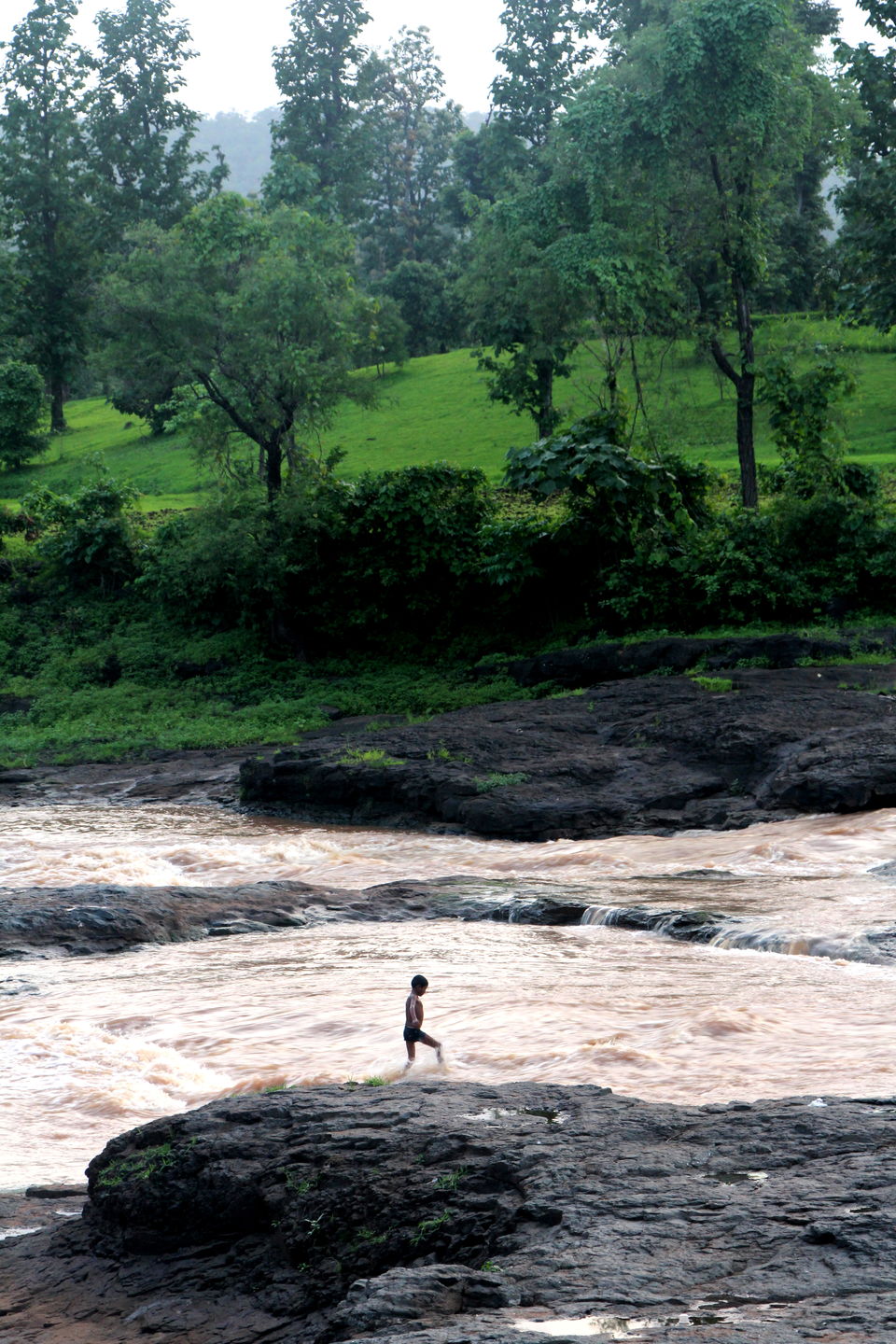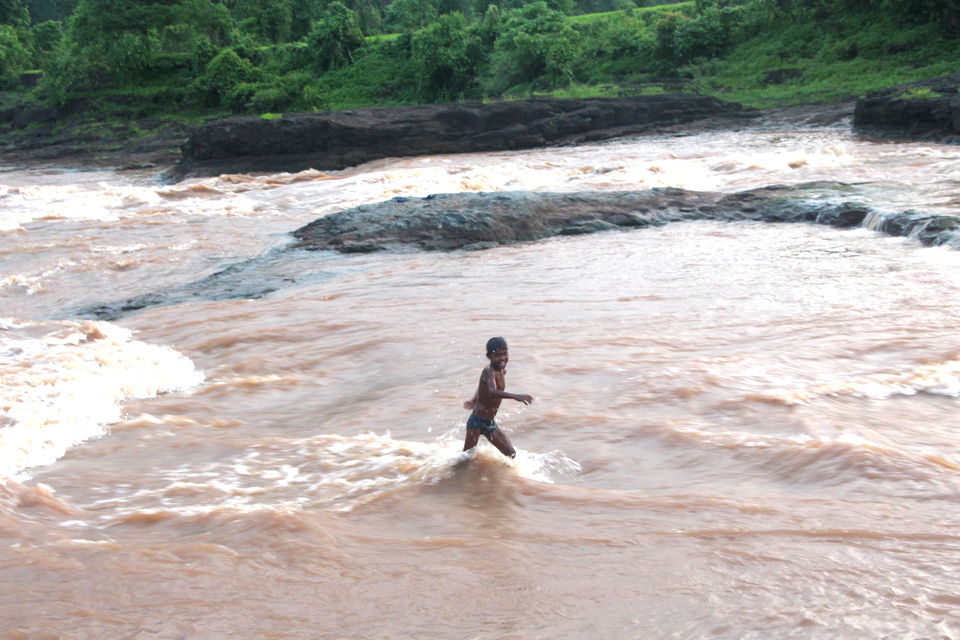 Destination Dang

A narrow winding road, flanked by verdant meadows stretching out for as long as your eyes can see, mighty teak trees rising from the greens below and a 'chocolate' river that plays hide and seek as you drive by. Sounds like paradise (or a scene from Willy Wonka)? Be grateful that it is not!
The scene in question is as real as it can be, right here on Earth, tucked away in a relatively unknown part of Southern Gujarat. The Dangs! With the approaching weekend, I feel obligated to tell everyone of this more than perfect adventure/trekking/long-drive destination that has somehow managed to elude even the popular Khushboo Gujarat Ki tourism ads.
The Dang district, no wonder the least populated in Gujarat, is a literal heaven for anyone who worships nature. Because it is only in Dang, that you get to see probably a million hues of green! Dark, light, dirty, olive, fluorescent. You name it. So green, that just for a fleeting moment, you'd want to turn into Madhuri and sing Hum pe ye kisne Hara rang dala, Maar dala! And if you're not impressed by the greens, Dang is also littered with mighty waterfalls. Columns of that brown, chocolaty water plunging down the rocks, sending plumes of vapour up in the air! How's that for a picture?

Whether you're an adventure junkie with an insatiable lust for trekking or just want a lazy long drive, Dang has something to offer for everyone. More than anything, Dang offers absolute detachment from your worldly worries, as you drive past the dense forests and quaint tribal villages... because within the jungle you do not get cell-phone reception.
There are very few places, which can give you such driving pleasure, that too so very deep into the forest! The roads, although single lane are well maintained except for a few rare rocky patches. This convenience of witnessing nature so closely, without having to strap on your trekking shoes and walk for miles, is something that sets Dang apart. As you drive by the greens, do not be surprised to find streams running across the road or waterfalls cascading down the rocks, on every little corner.
Do not worry too much about the directions, take it easy, because this is one such place where you'd truly want to get lost!

The Route

There can be multiple ways to enter the Dang forests. There can be two types of trips that can be done for Dang.
The Road-Day Trip
A long lazy drive through the forests and back. No overnight stay. This will be a day trip, considering that you make Surat, Gujarat your starting and ending point.

The Weekend trip
Drive through Dang and reach Saputara, a popular hill station in the Dang district.

Begin from Surat, Gujarat.
From Surat, drive down to Vyara, a small town in the Tapi district.

Once you reach Vyara, take the State Highway 172 towards Bhenskatri.

Bhenskatri to Kalibel village.

There will be a small 3 road junction at Kalibel village. Take the road on the left, towards Bardipada village.

On reaching Bardipada, turn RIGHT for Mahal.
At Mahal, you will find a government Guest house, on the banks of the Ambika river. If you want this to be a day-trip, return on the same route from Mahal.

If you wish to go to Saputara, ask anyone at the Forest Department Guest house for directions.

Tips and Tricks
Best time to visit. July-August-September. Make sure there has been enough rainfall before you visit. No rains = No greens.
Carry adequate supplies of food and water with you. You won't find anything once you enter the forests.
There is no cell phone reception in majority of the areas in Dang. Get your car serviced before you make the trip.
Carry your bathing suite. There will quite a few waterfalls and streams that you'd want to bathe in. Go on! Do not hesitate. But be careful, as the rocks can be VERY slippery at times.
Do not forget to take pit stops. Take in all the scenery, listen to the sounds of the forests or just roll around in the grass. Some of the few sure shots ways of making this trip memorable.
Accommodation in Dang
The only options for accommodation in the forests are the Government run Guest Houses and Campsites. The amenities are quite basic and booking is a hassle sometimes. There are Guest houses in both the North and South part of Dang. Although, there is no online booking. You can call on any one of the following numbers

Dakshin Dang
+91 2631-220246
+91 2631-220307
Uttar Dang
+91 2631-220203
+91 2631-220307
+91 2631-220917
mahalecotourism@gmail.com

Additional Information
You can also check out the following blog, for more information about The Dangs.
http://pandyadhaval.blogspot.in/