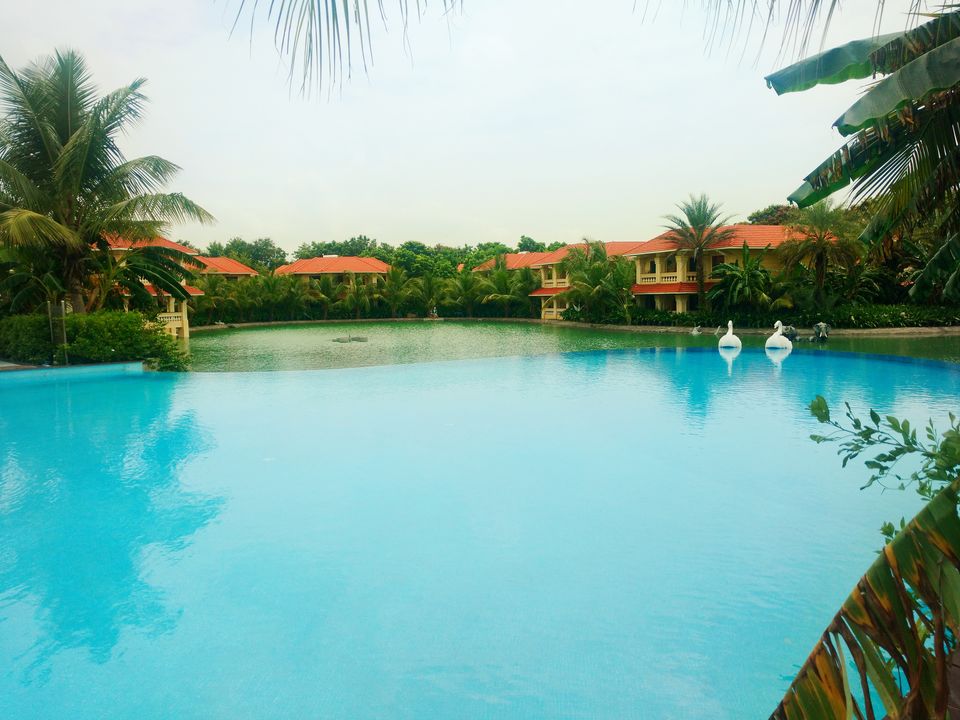 When you think of Gujarat, the obvious things that stand out are Sweet Daal, Garba and Ran Utsav. Little do we know about the beauty of Gujarat and its many facets. When you think of a relaxing vacation, you see a beach, a coconut lagoon and a glass of beer. Although Gujarat might not have alcohol but it sure has an amazing luxury resort in Rajkot which almost took me to Bali for the weekend.
WELCOME TO REGENCY LAGOON RESORT, RAJKOT GUJARAT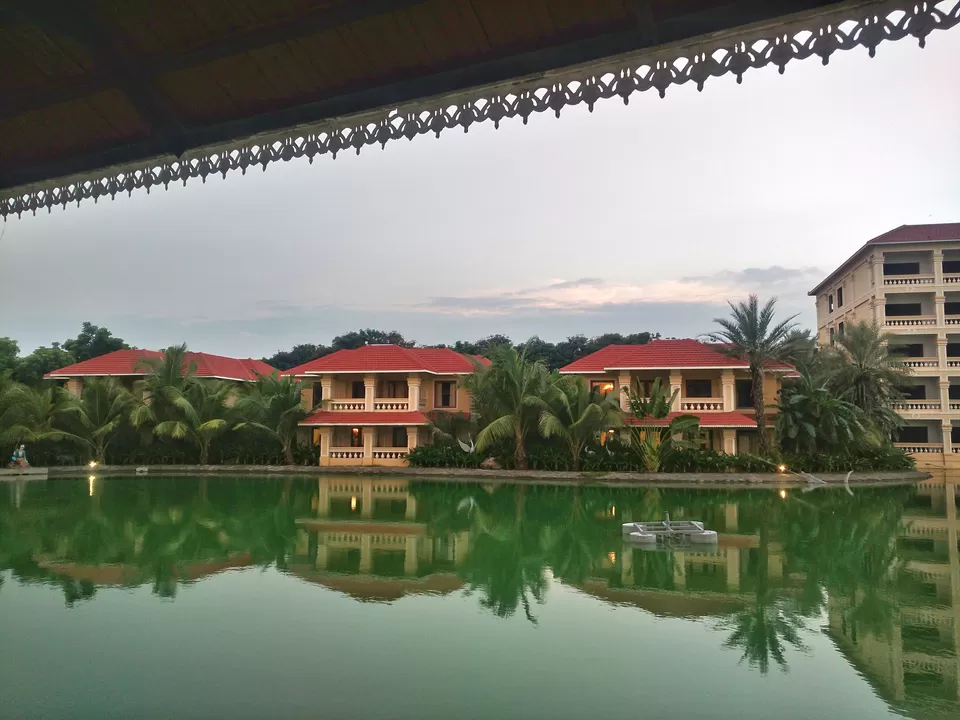 This hotel is like an oasis located 11 kms from the bustling city of Rajkot. It is a perfect stopover to
a hungry traveller on a road trip to Gir, a gang of girls on a holiday, or a family ready to let their hair down at a wedding. Name it, and they got it.
We got there after a tiring day of travel from Vadodara. After 5-6 hours of being on the road, this was a perfect stopover to wash out the tiredness. Gir is only 4-4.5 hours away from the hotel
The Route map:
Vadodara to Regency Lagoon : 5 hours approx
Regency Lagoon to Gir ( Amblash, as the map reads) : 4 hours
Total Travel Time : 9-9.5 hours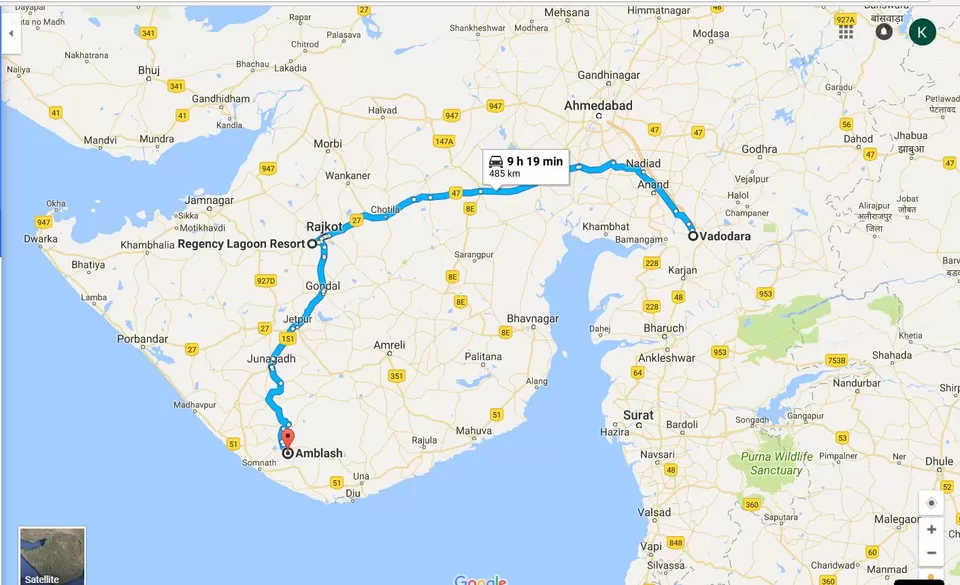 The Hotel:
Regency lagoon has luxury written all over it. This 10 acre property boasts of 52 rooms, manicured lawns, flowing water bodies, infinity pools and not to forget dancing peacocks. The hotel make you feel one with nature.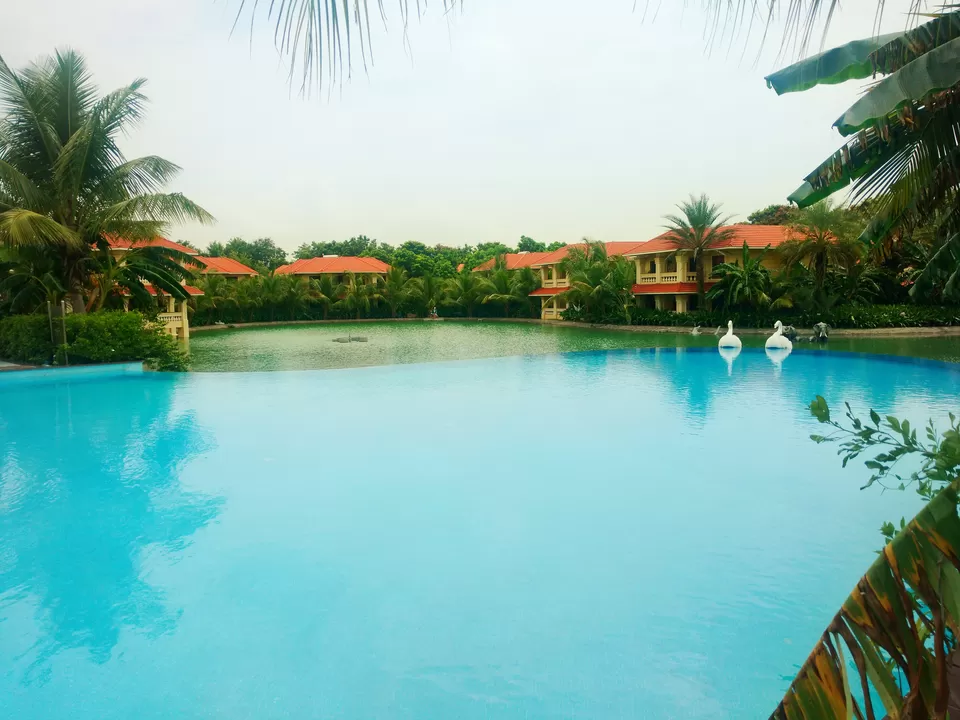 As we entered the resort, the massive gates opened to welcome us in the royal way, like a palace was ready to welcome its royalty. As we entered the lobby we were awestruck by its size and grandeur. Although modern in style, it did not lose its Indian touch as Indian artefacts, adorned the lobby in abundance.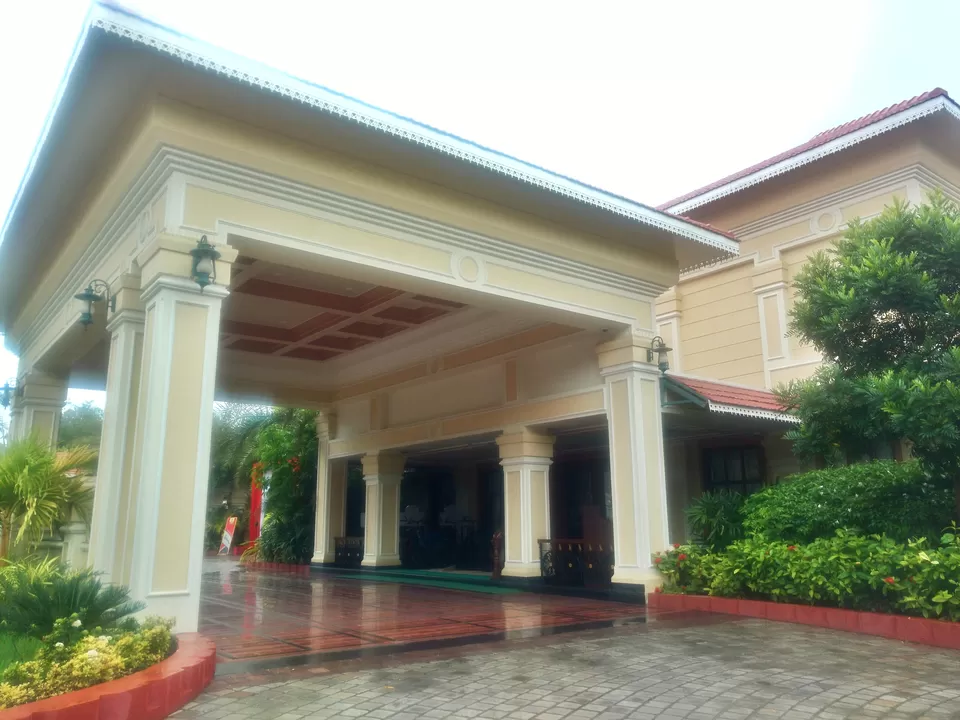 Post that we were welcomed by the staff and the check in formalities were completed in a jiffy. The bell boy took our luggage to the allotted rooms.
As we walked by the hallways, I was transported into a dream.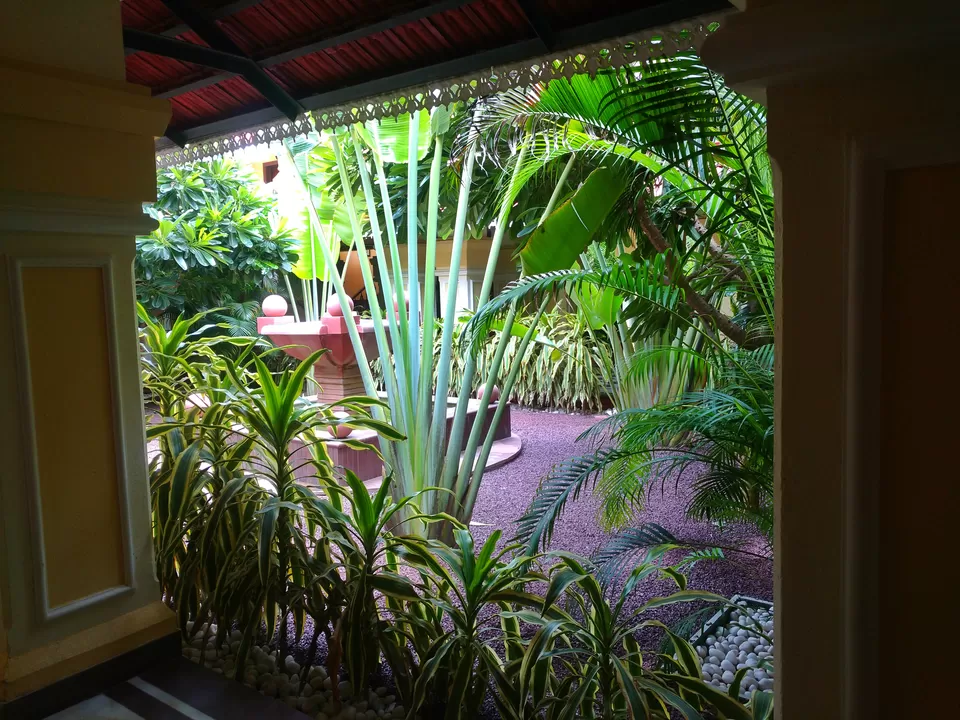 Felt like I was in Bali, almost floating in the gushing rivulets with the smell of green foliage.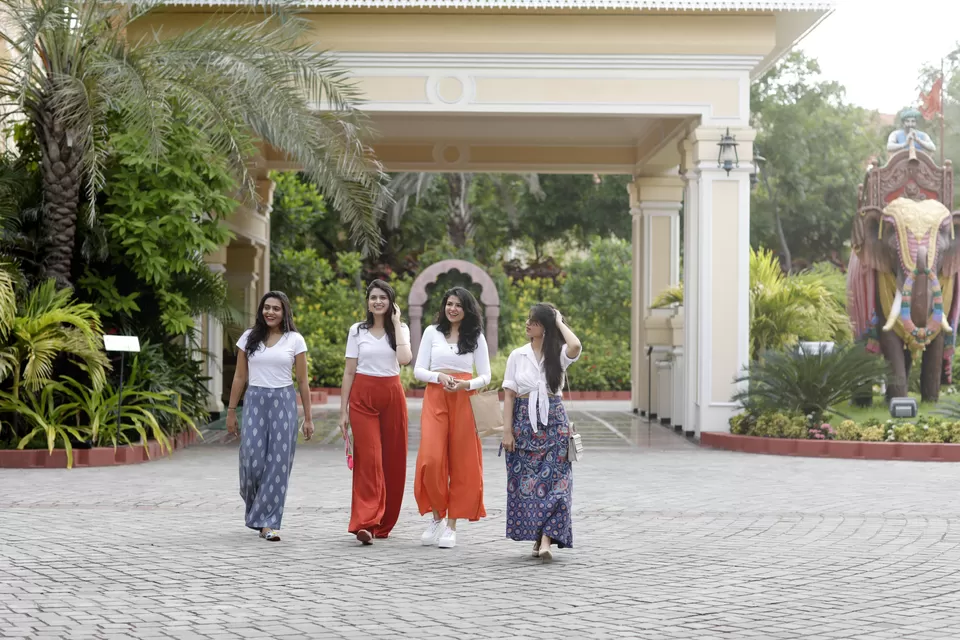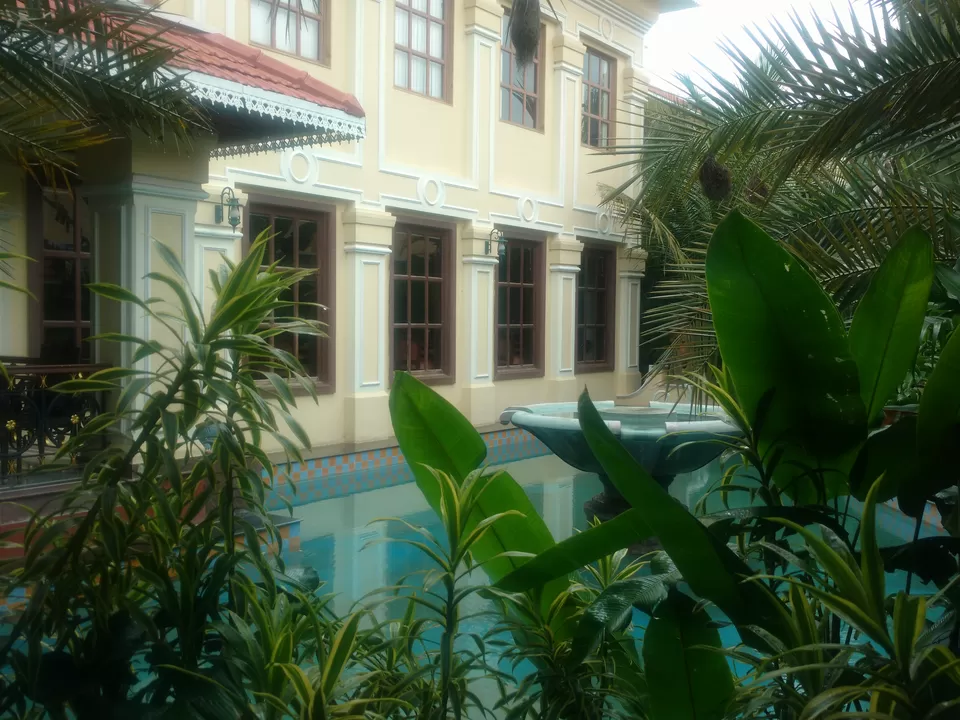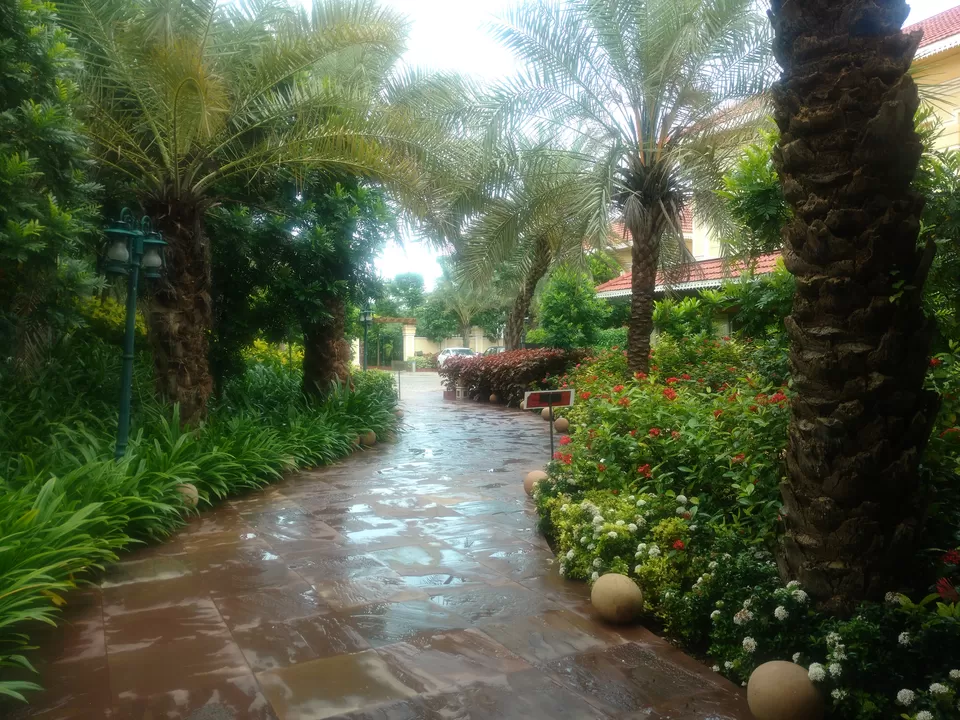 The Rooms:
When we entered the rooms, our happiness new no bounds. The room was the size of an apartment in Mumbai, in fact even bigger than many I have seen. We squealed in joy and jumped over beds in excitement. As I explored the room, the grand bed was waiting to be slept in, with sheets done to perfection. Our joy knew no bounds when we saw the powder room all lit with twinkling lights and a blow dryer to set your hair in place ( the journey had ruined them!)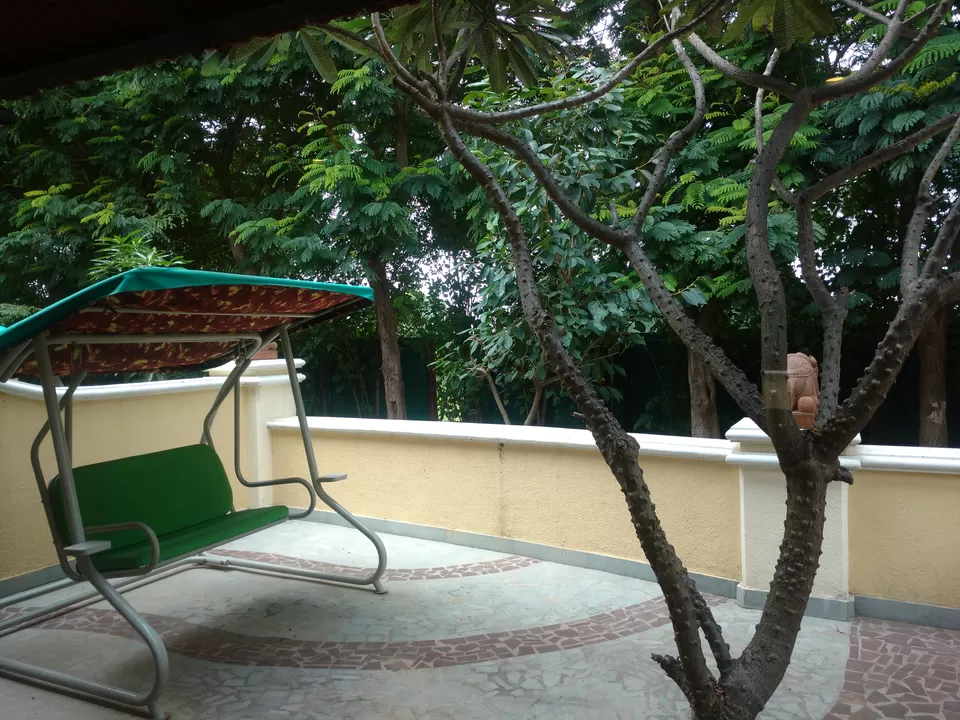 The bathroom was equipped with custom made bath essentials and a hot shower to soak all your worries in. A luxurious hot water soak, made me rejuvenated to explore the property later
Pro Tip : Regency lagoon has a variety to rooms to choose from. The tariff rates vary as per size and luxury quotient of the room. Like I had mentioned, the resort also hosts many weddings and they have bespoke rooms to host the bride/ groom's family. It was love at first sight when I saw these rooms. They were palatial and facing the lagoon which was created in the middle of the property. The decor was plush and services were fantastic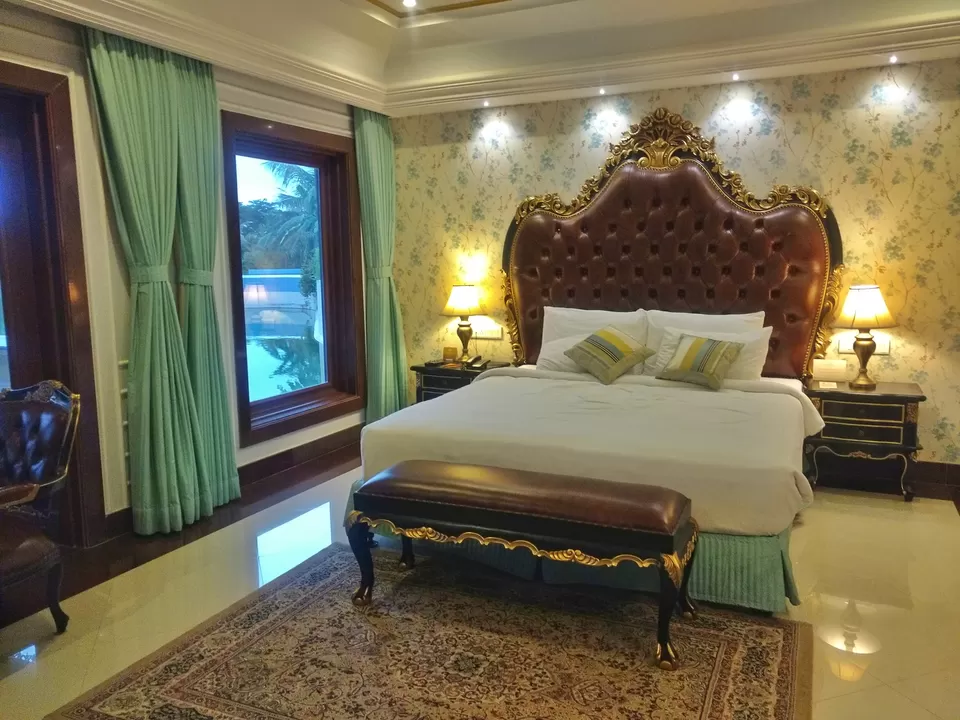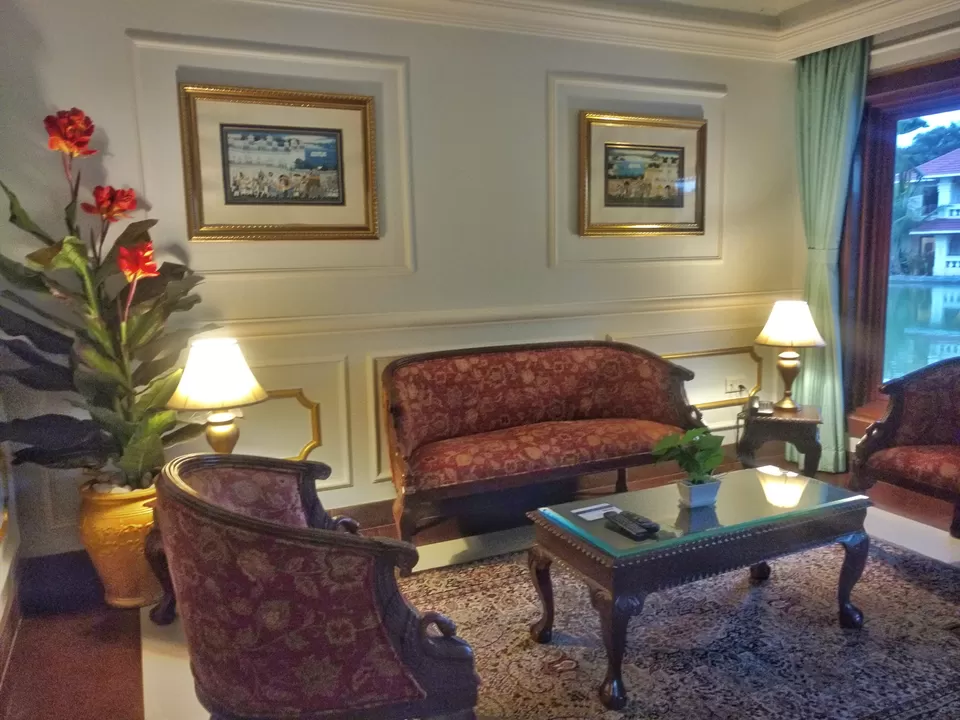 The view for these rooms is stunning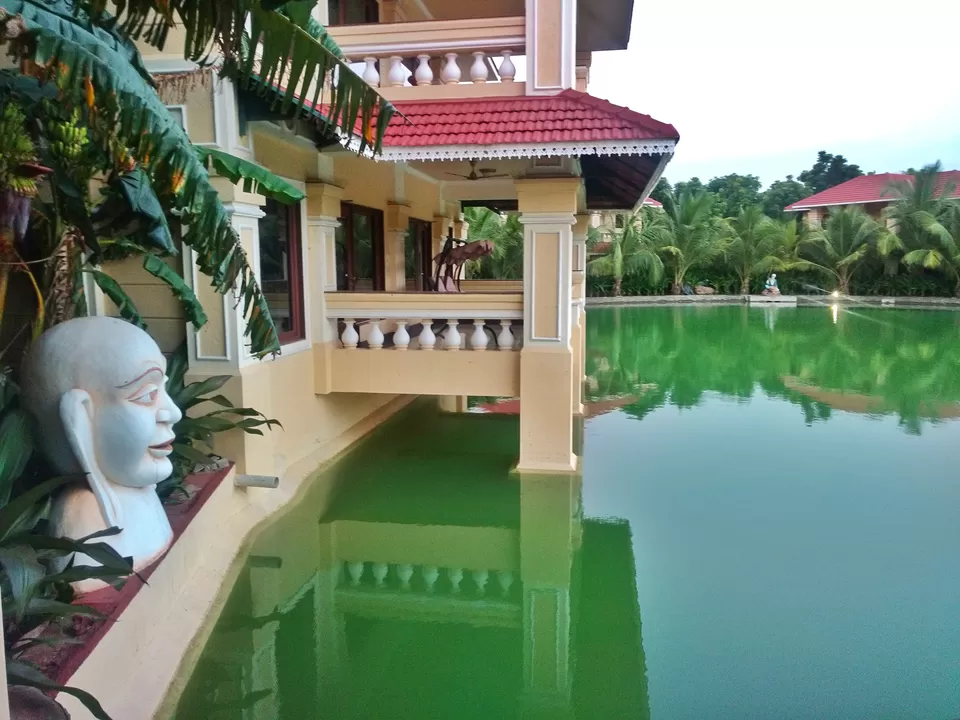 The Food
All this had our tummies growling and we settled in to have food. If you are a room service person, then close your eyes and just order Daal Khichdi. It is food for a weary soul and takes you back to your mom's kitchen instantly.
If restaurants excite you then Regency Lagoon has 2 of them to tease your pallete.
Nakli Dhaba : a concept restaurant with a choice of Punjabi, Italian and continental delicacies to choose from. The food is pure vegetarian and the chef has a knack with fusion food, so your taste buds will get an array of flavours to enjoy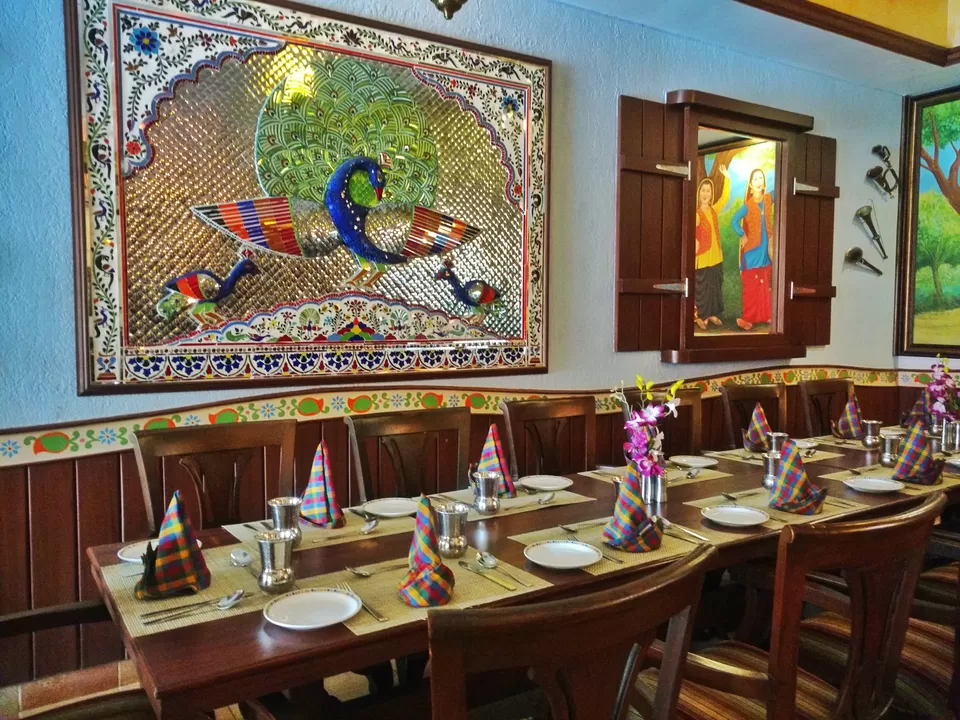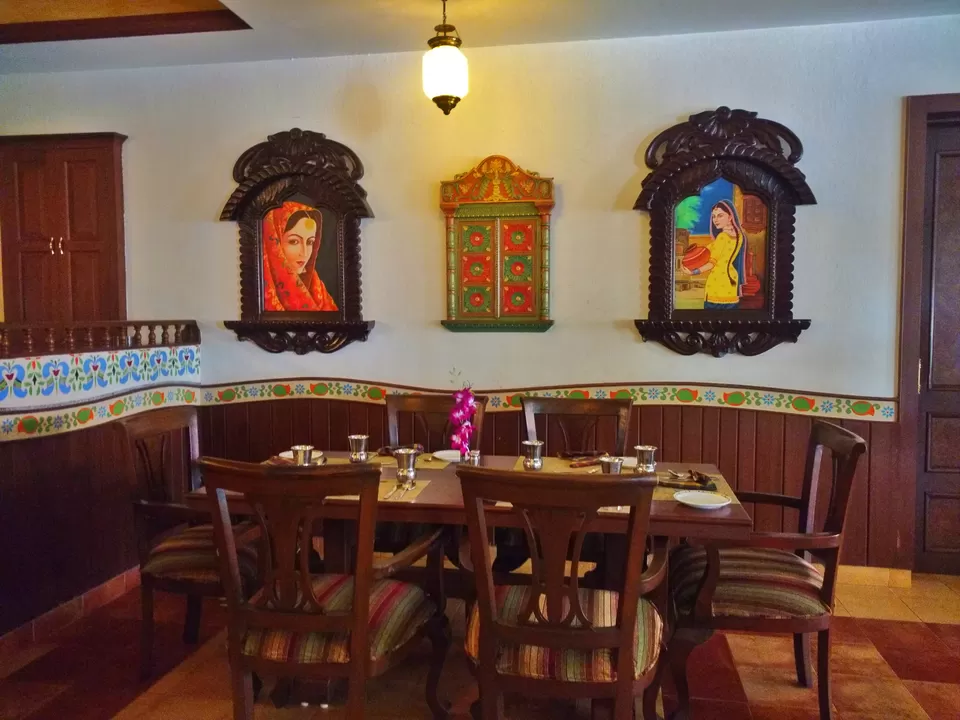 Tea Pot Restaurant: this one is for breakfast where they serve a wide spread of tasty options to choose from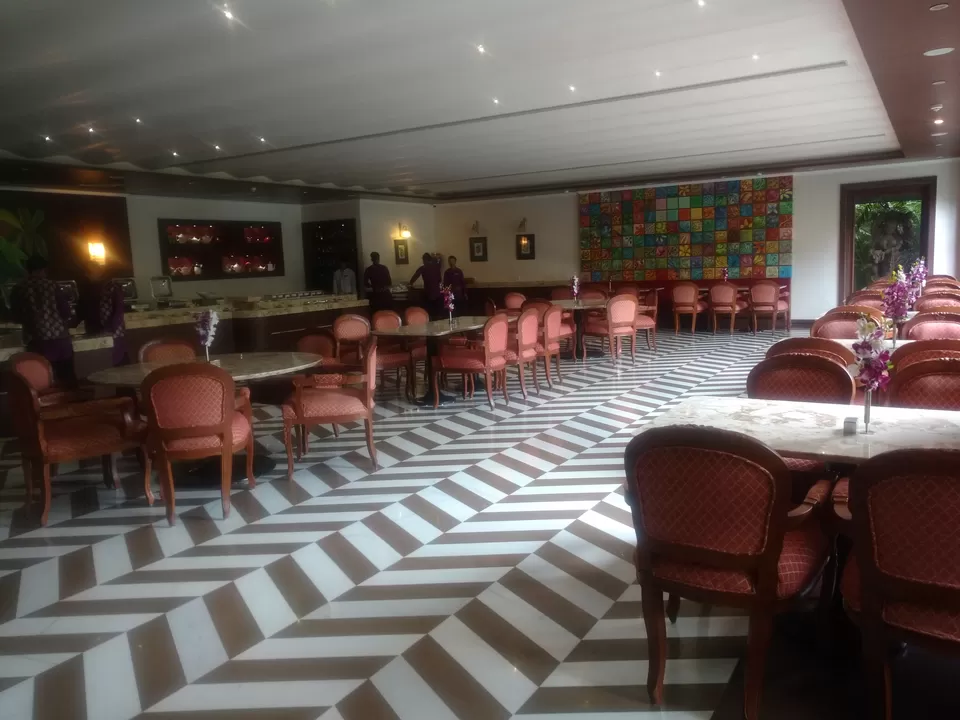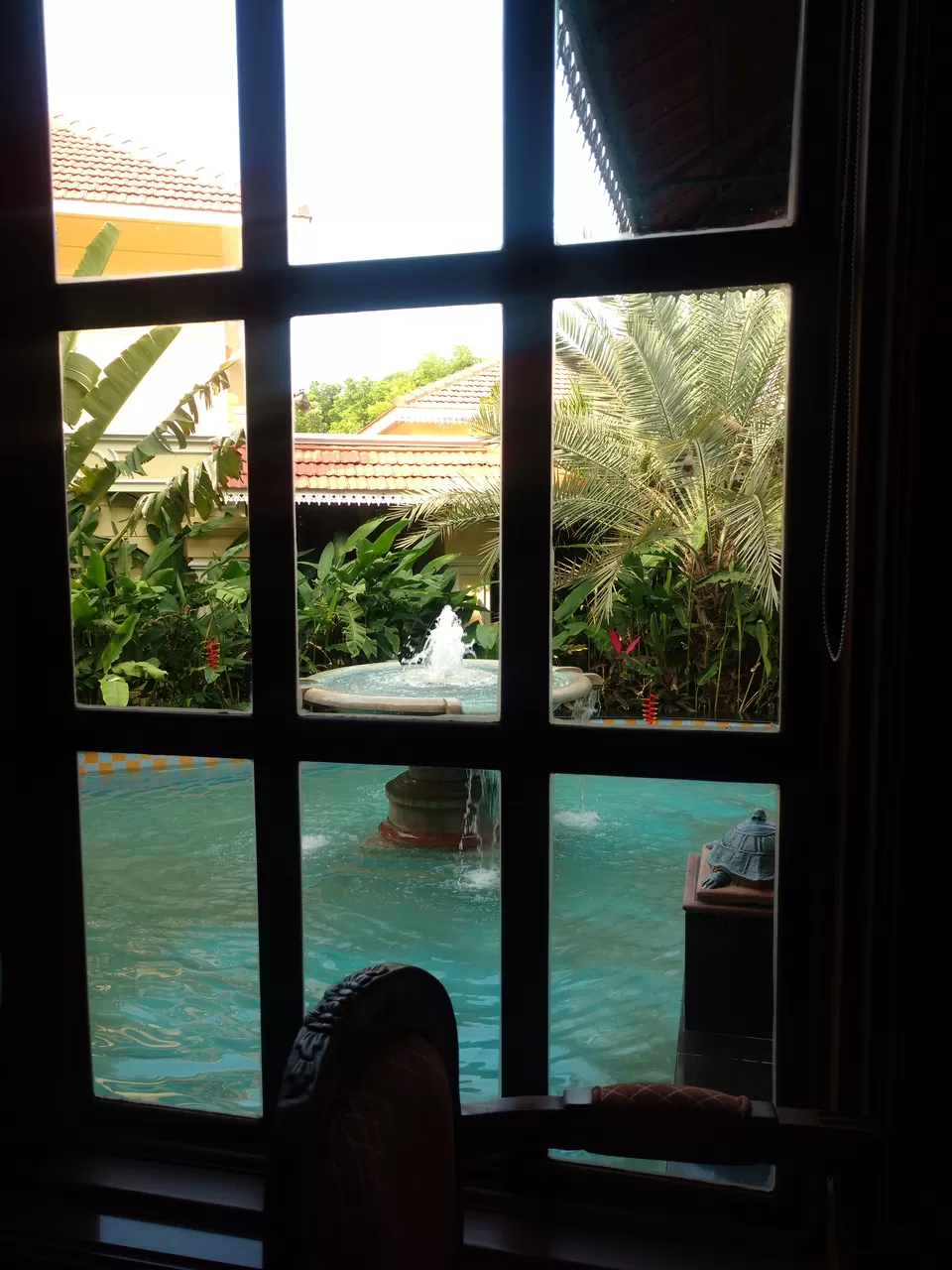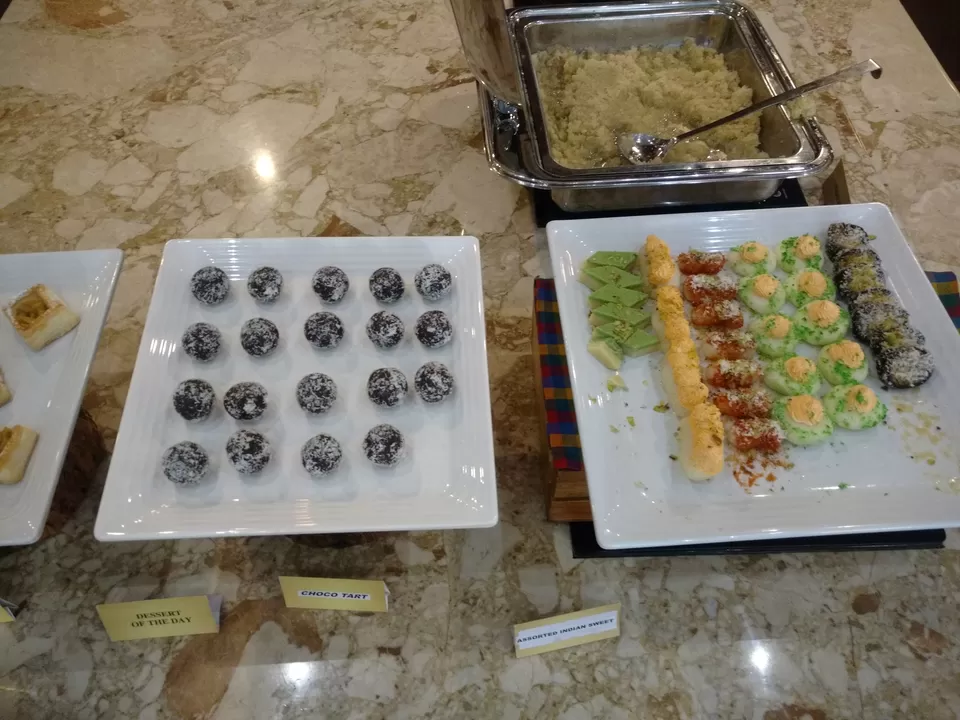 Pro Tip :
At Nakli Dhaba have Meher ka Paneer, this one stands out amongst the common red and brown gravies that you in get in restaurants.
At Teapot, you must try their detox water, the mysore dosa at the live counter, the vaghbakri chai (this is the most famous local tea in Gujarat) at the chai counter.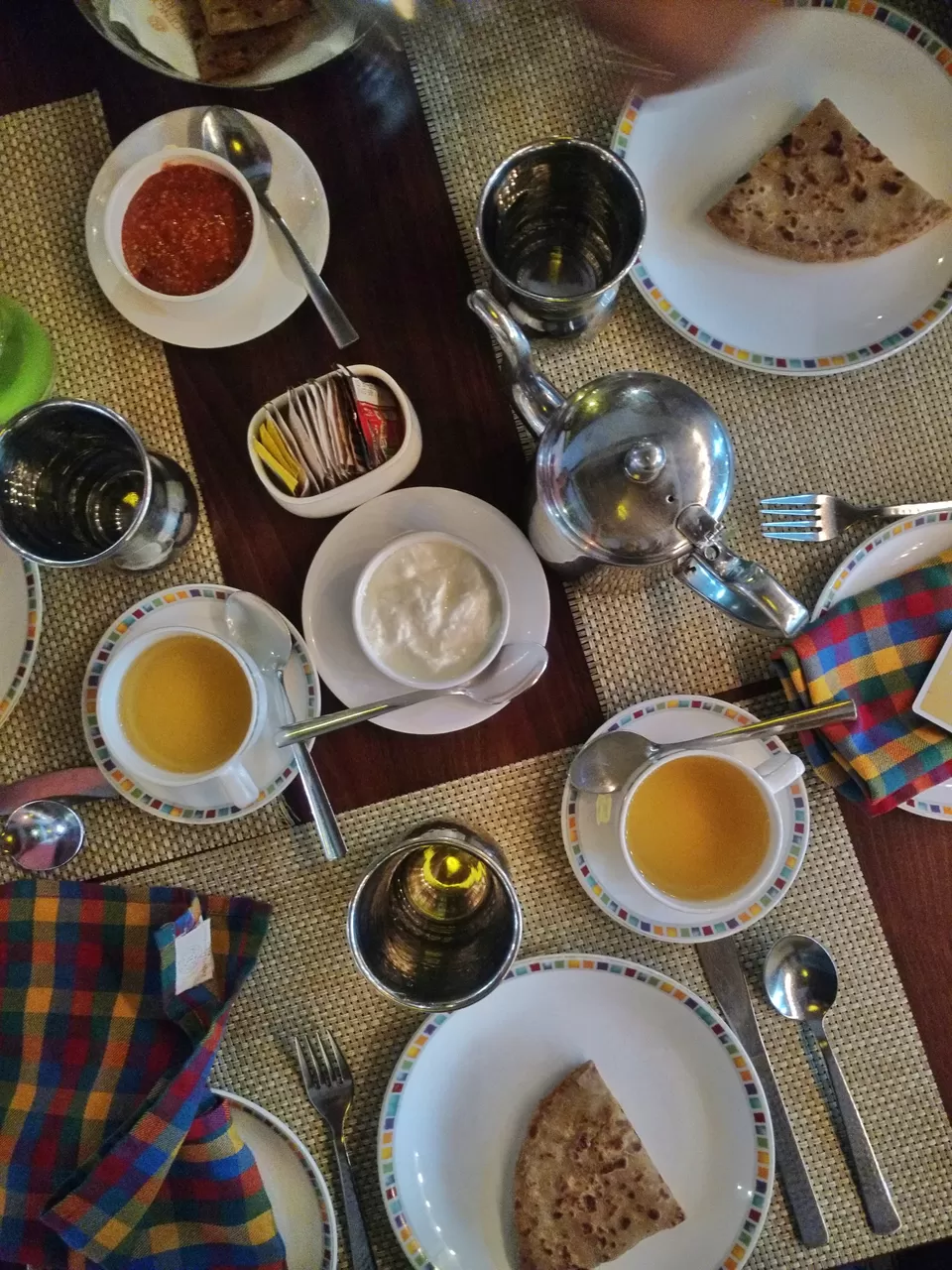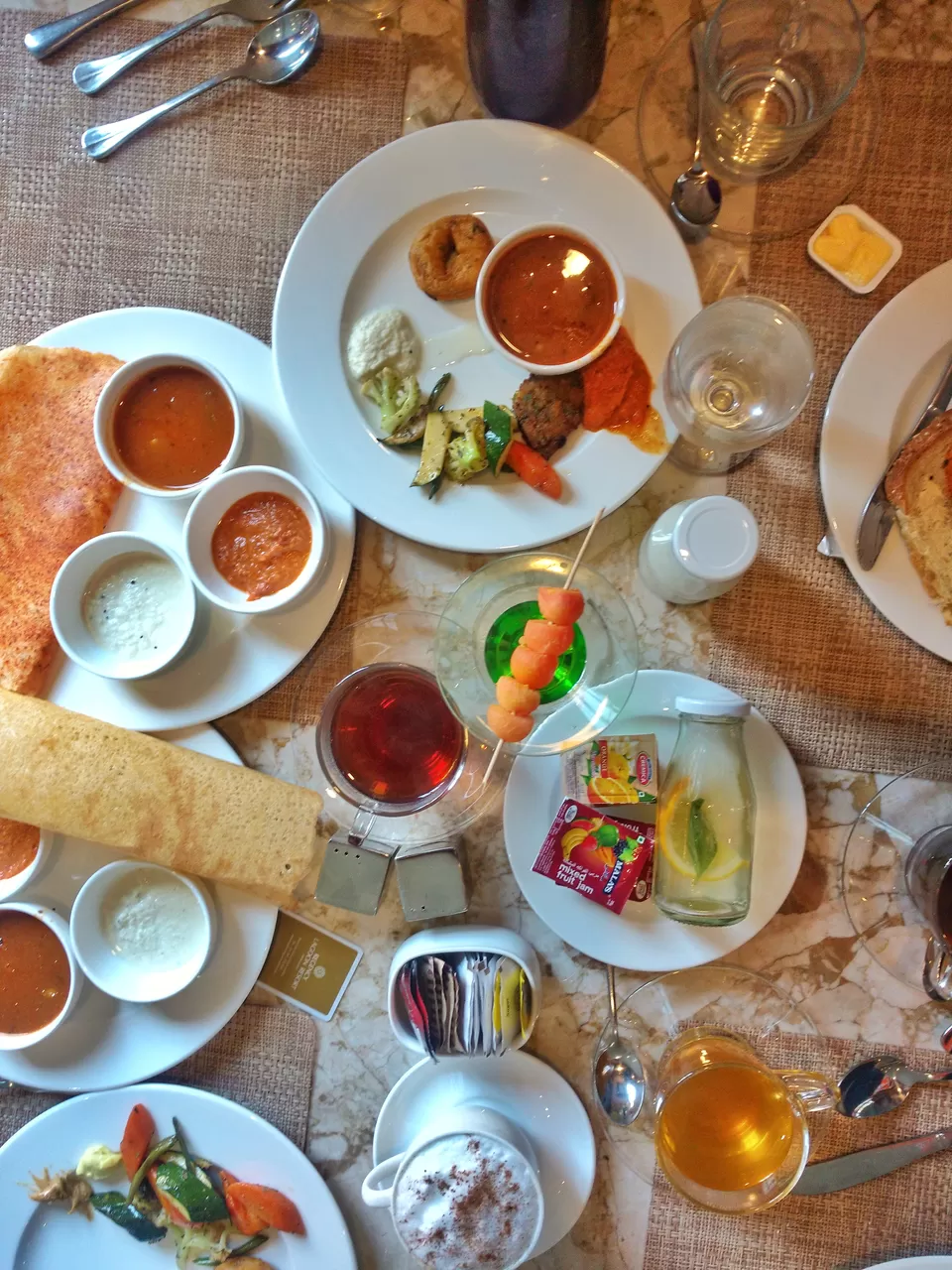 Leisure:
This resort has something for everyone. The landscape is so huge that you will get lost but never get bored.
For a gang of friends you can swim in the infinity pool or hang out by the lagoon. They have a Jacuzzi which is also available to rest your tired body. We chose to sit by the pool and have a slumber party in the night.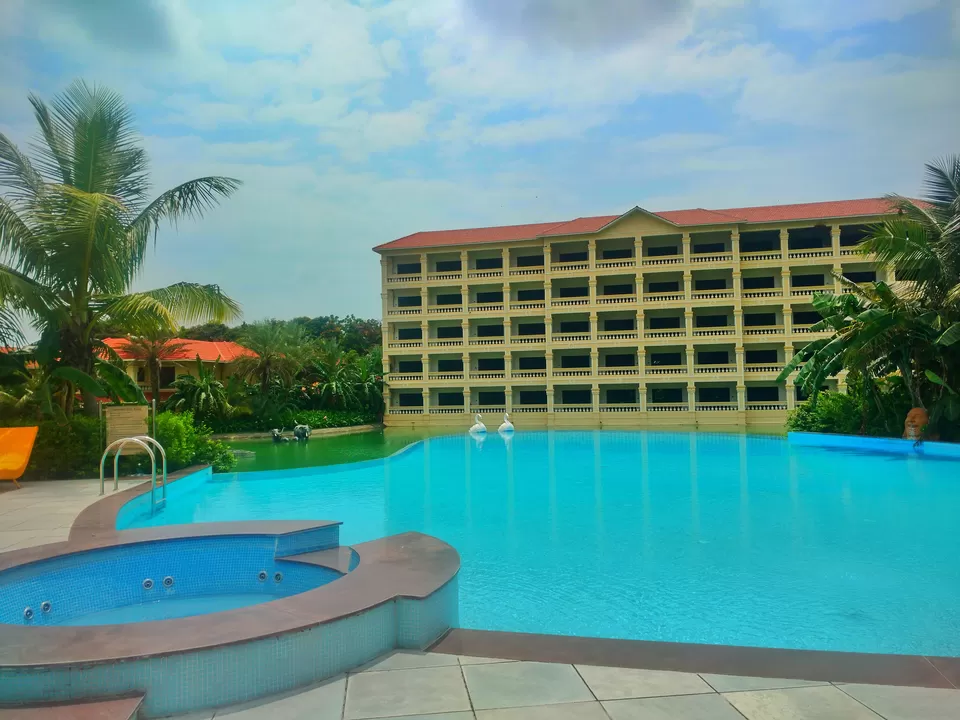 For families on a holiday, there is a children's play area and ample of space for them to enjoy
For Weddings/Get togethers: the massive landscape and luxurious rooms for your guests,makes the resort a perfect choice of location for weddings or parties
Service :
The service is par excellence. The hotel staff is courteous and always ready to help. Room service is quick and housekeeping will be available at your beck and call. The resort truly lives up to the hospitality standards that Gujarat is known for.
Book :
If my experience has made you crave for a holiday, then head right there to book your stay at this property. You can use Tripadvisor or another booking portal of your choice. For more information, head to the official website of Regency Lagoon, Rajkot
After a rejuvenating time at Regency Lagoon, we headed to Sasan Gir by road. The journey took about 4-4.5 hours.
About Sasan Gir :
This is the only abode of the Asiatic Lion in the entire country. I am proud I belong to the state that houses the king of the jungle. The sanctuary boasts to be the home of more than 500 lions, population of which has grown by 27% since 2010.
The place was lush green abundant in a wide variety of flora and fauna. We also managed to see the king of the jungle and boy, he was majestic.