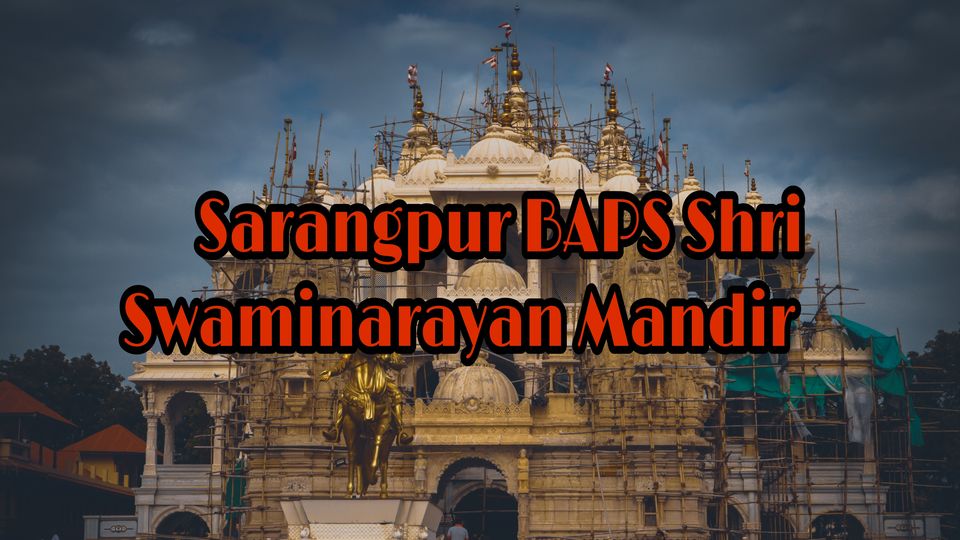 ●VISITOR INFORMATION
Open7:30 to 10:15 am
Closed for Rajbhog Thal10:15 – 11:15 am
Open11:15 – 12:00 noon
Closed12:00 - 4:00 pm
Open4:00 – 6:00 pm
Closed for Thal6:00 – 7:00 pm
Open7:00 – 8:15 pm
Mangla Arti6.00 am
Shangar Arti7.30 am
Rajbhog Arti11.15 am
Sandhya Arti7.00 pm
Shayan Arti8.15 pm
.
Daily Sabha8:00 am to 9:00 amSatsang SabhaSunday 5:00 pm to 7: 00 pm
.
Sarangpur is a village in the Botad District in the state of Gujarat, India, and its name is also often pronounced, 'Salangpur'. Sarangpur is known throughout India for the historic Shri Kashtabhanjan Hanumanji temple and BAPS Swaminarayan temple located in the village. It comes under the Vadtal Gadi of the Swaminarayan Sampraday. It is the only Swaminarayan temple which has the Murtis of neither Swaminarayan nor Krishna as the primary object of worship. Sarangpur is also known for its BAPS Shri Swaminarayan Shikharbaddha mandir, built in 1916 by Shastri Yagnapurushdas which is the second highest temple in Gujarat at exactly 108 feet (108 being an auspicious number within the Swaminarayan Sampraday).