Even if you are not religious or spiritual, still you will love this place.. for its beauty, for its architecture and sparkling clean marble floor! And the below picture just shows the entrance, which is no less grand than the temple itself.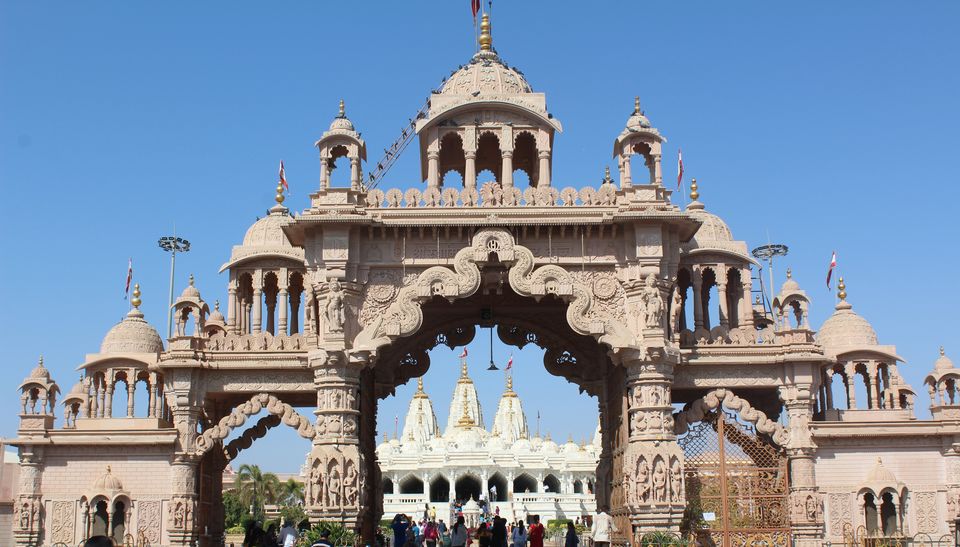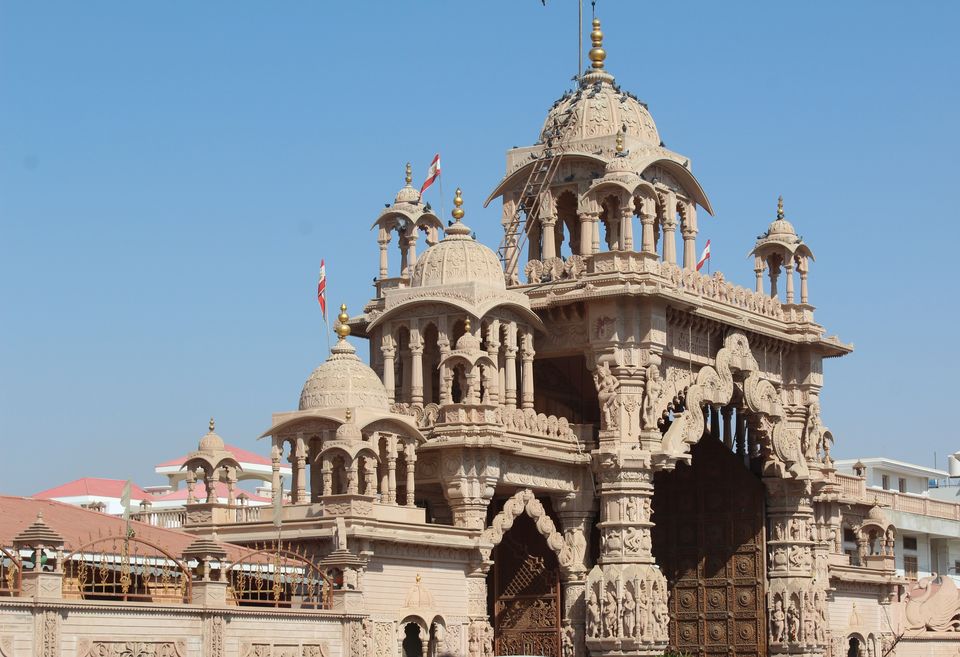 Its not only spectacular when you enter the marvel, but also have soothing and calming effects on your mind. Shri Swaminarayan Mandir is a temple in Bhuj, Kutch district, Gujarat and as per google, it is managed by Nar Narayan Dev Gadi of the Swaminarayan Sampraday, a sect of Hinduism, and was inaugurated in 2010. And since them, i must say that they have maintained it beautifully.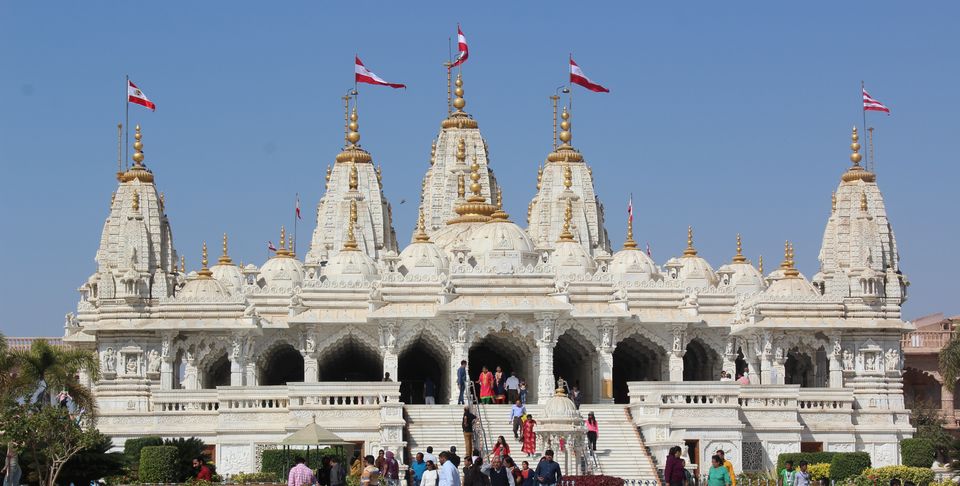 As soon as you enter , you feel the calm. There is small parking space outside for vehicles and security guards too. Right and left side has small parks with neatly maintained green plants and bushes. Left side(if you are facing the temple) has a small canteen with snack items and cold drinks too. As you proceed towards the entrance through steps, you already feel the positive vibes. Although there are many people in there with you, you will still feel the peaceful silence.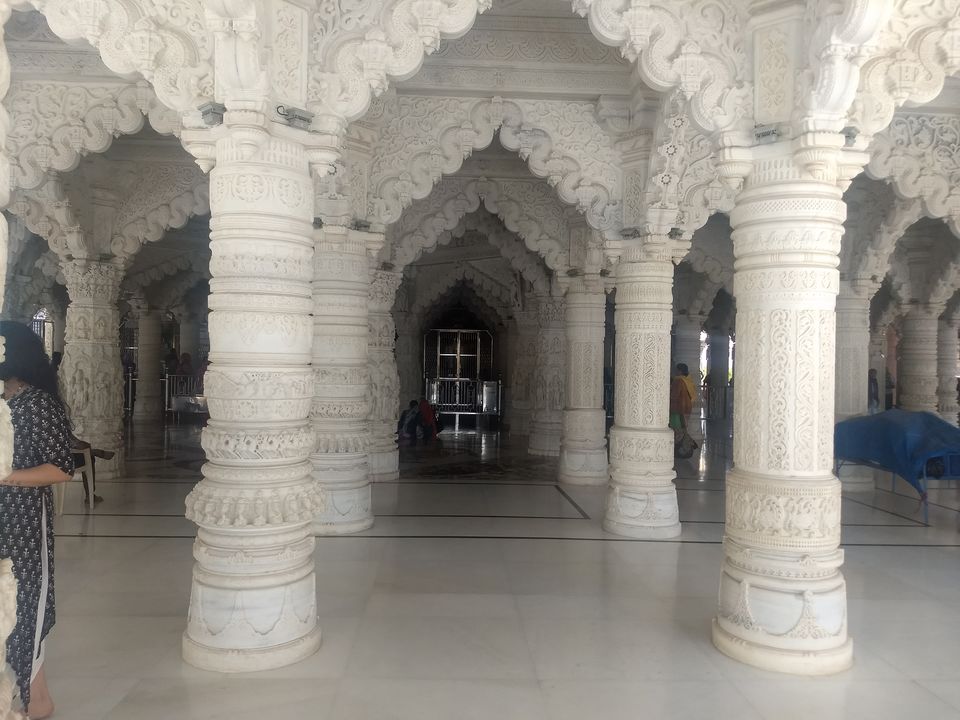 Entrance hall has beautiful chandelier as well, which looks even more beautiful at night. Unfortunately i could not visit this one at night due to shortage of time.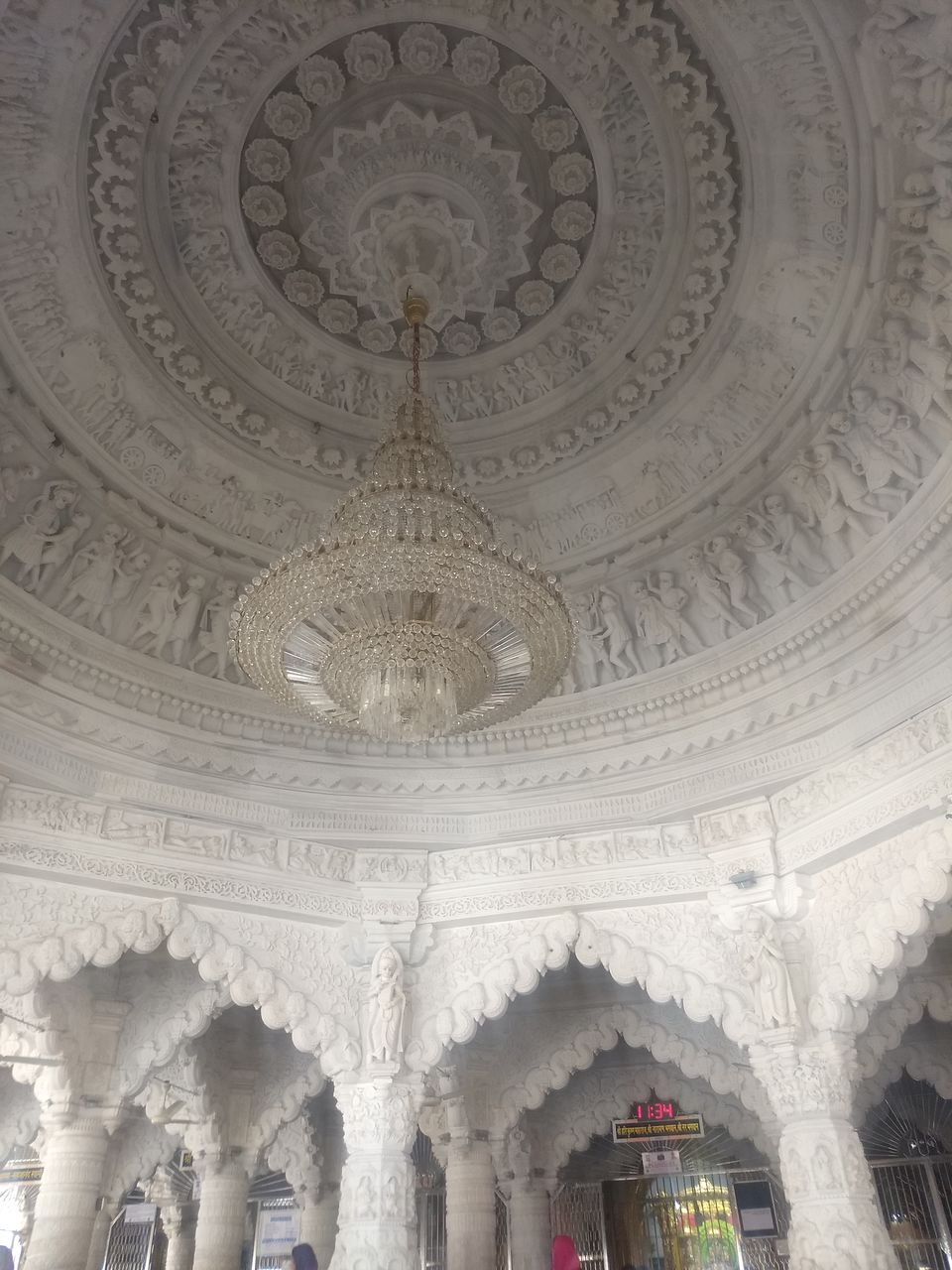 The deity inside is of Radha Krishna who are worshiped enormously in whole of Gujarat. As i heard, it is said that most of the city of bhuj had got destroyed in infamous 2001 earthquake, including some parts of this temple (different old temple was there previously), but the idols remained intact, and then they started building temple around them.
Left side has an entrance too with approx 20 steps as you can see.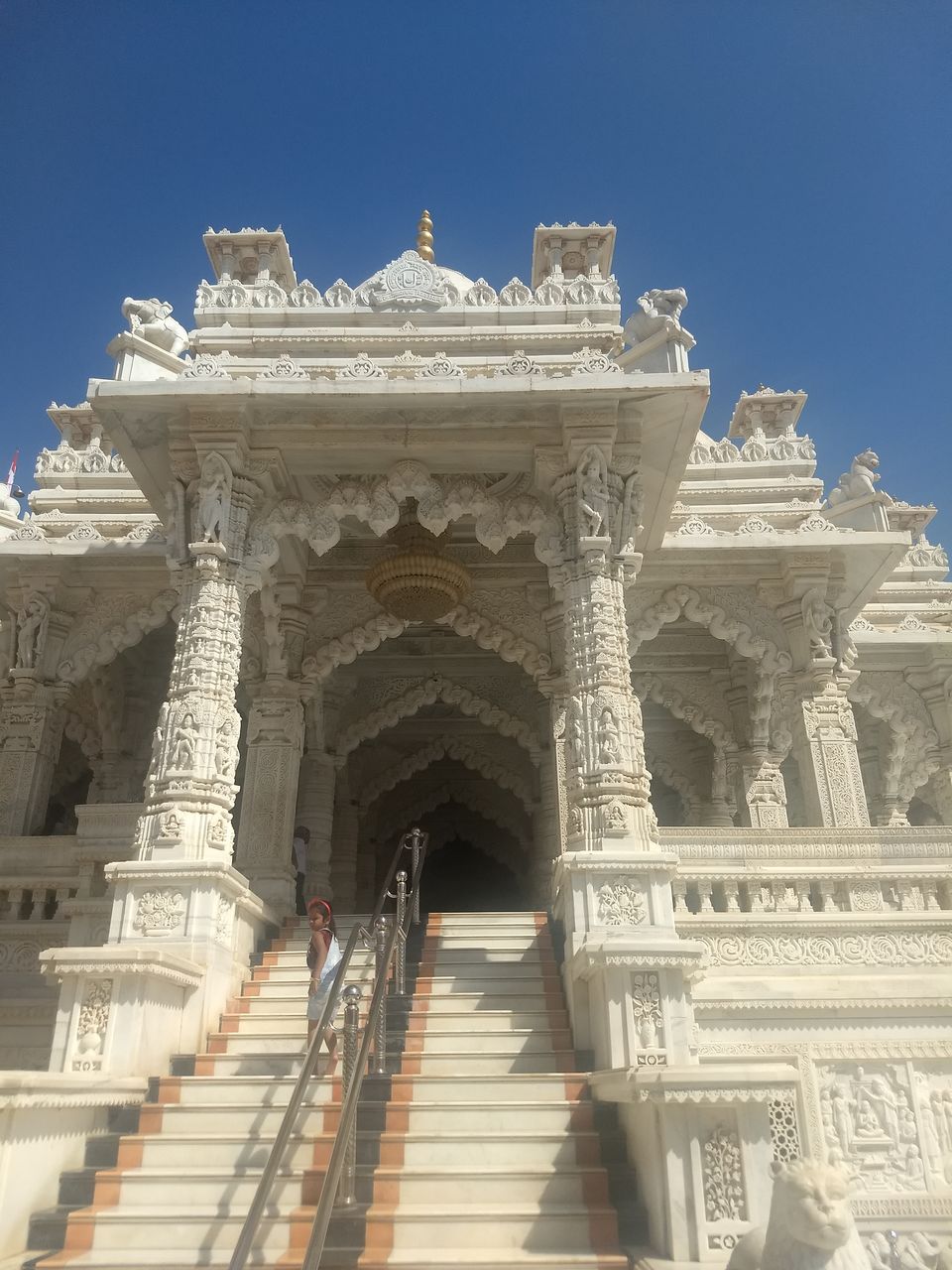 I was not only amused to see the intricate designs and carvings of the temple, but also was quietly appreciating the efforts of the people who built it, the architect who imagined it and would have taken so much time and effort to put it on paper.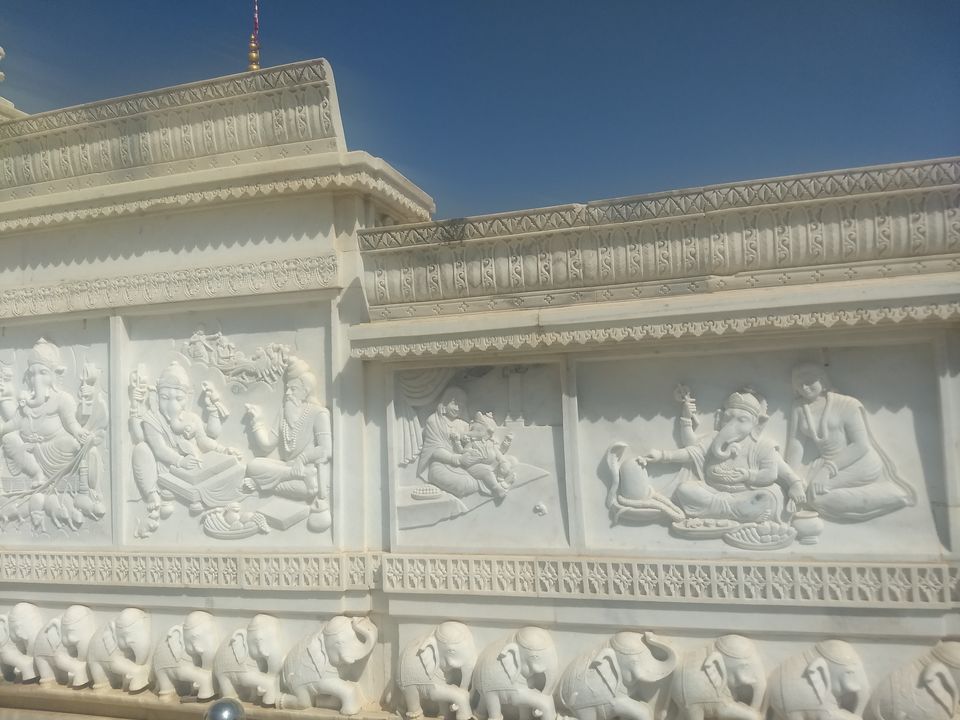 As i stroll in and around the temple, i got to know that there is also a part of the temple in right side where women are not allowed to enter (they have a board stating that). Though i felt little annoyed at that, yet i respect their decisions on whatever basis that is! But i still loved the temple and tried taking pictures from allowed points and angles!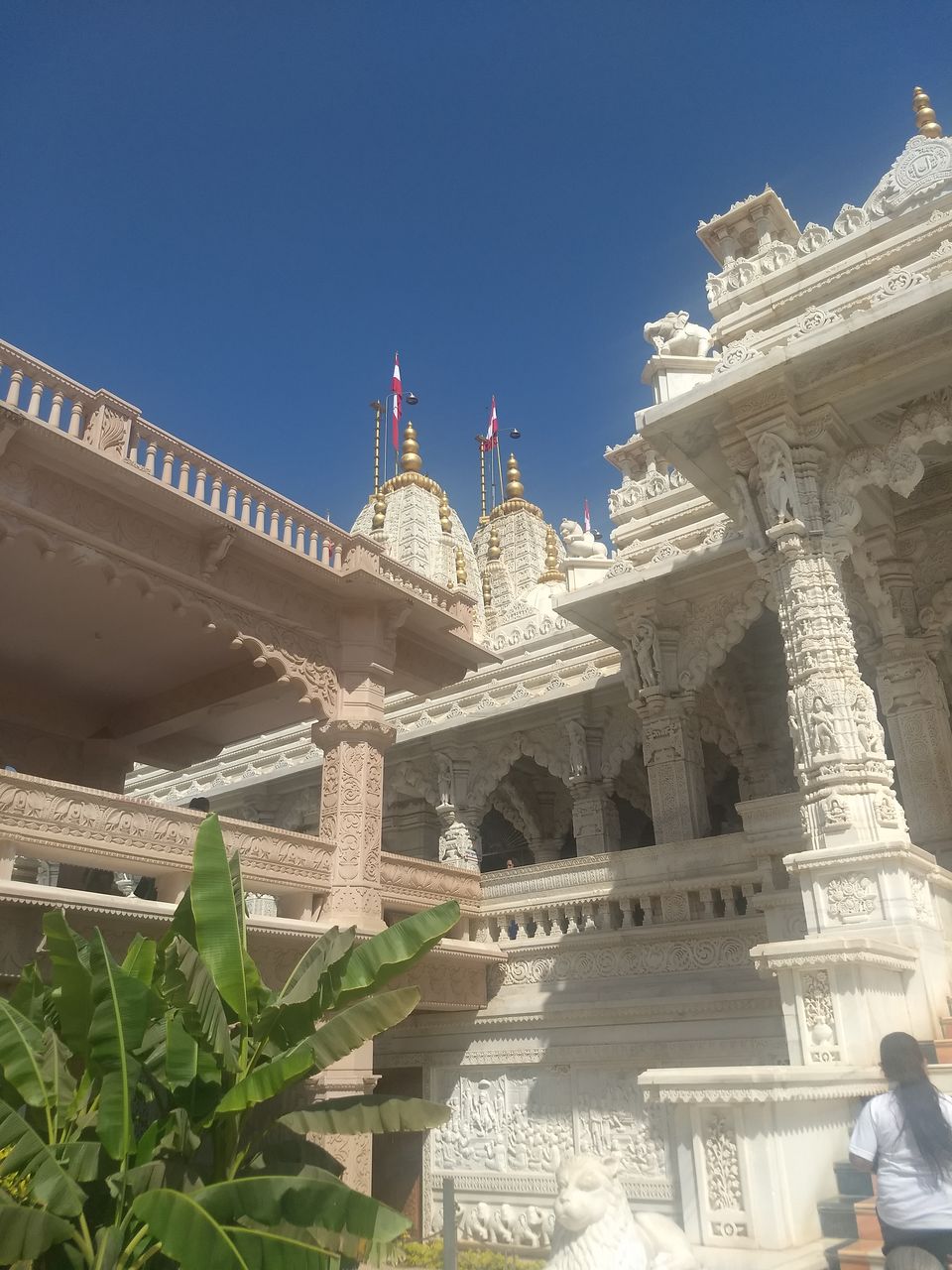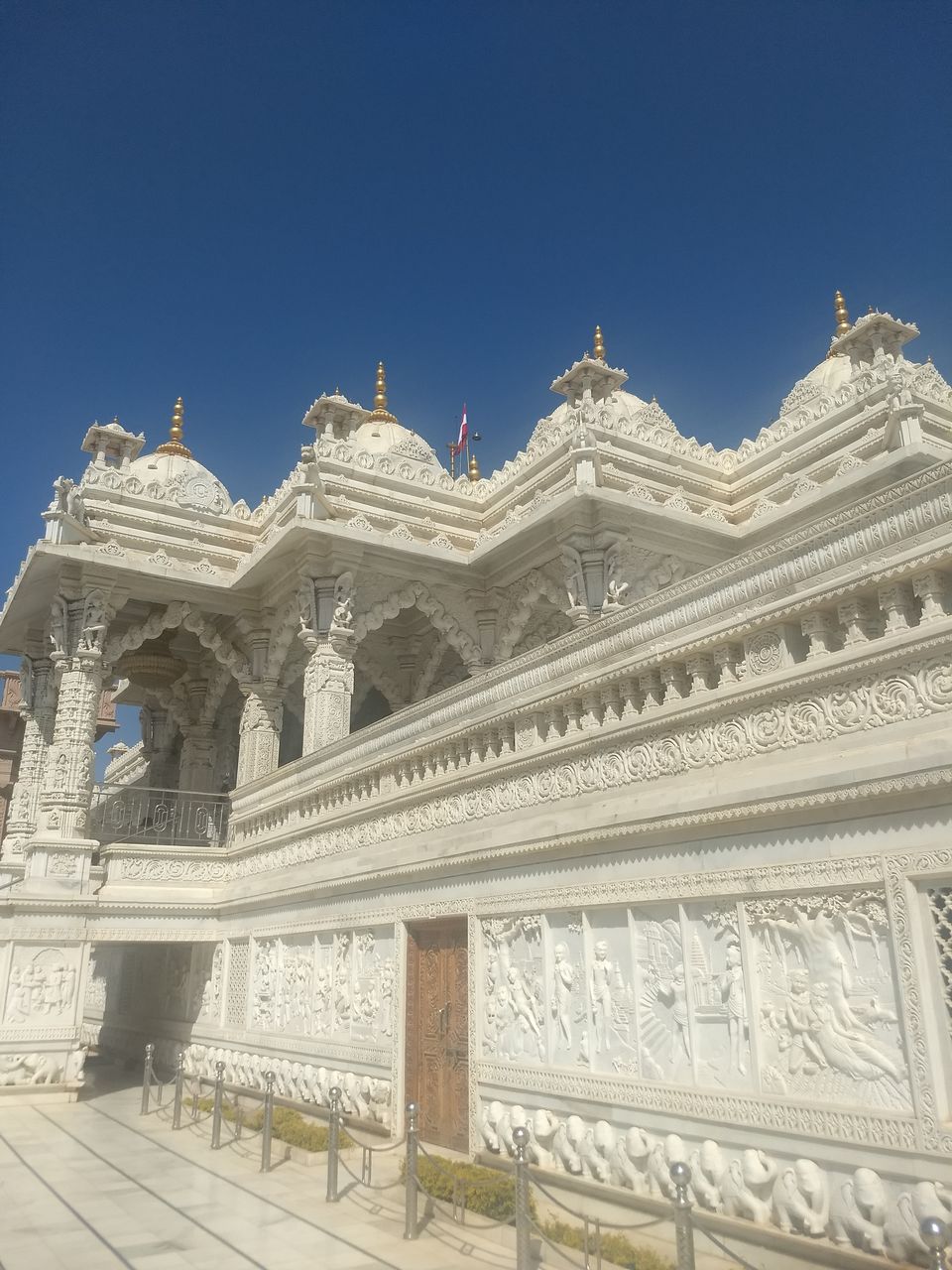 And lastly after 2 hours of sitting there absorbing the peace, strolling around looking at mesmerizing structure, touching and feeling the stones and those carvings and praying to Radha Krishna for world peace, family love and success, i took a last selfie and returned to my cab for heading out to airport. If you decide to visit Bhuj or Gujrat, this one should definitely be in your bucket list!