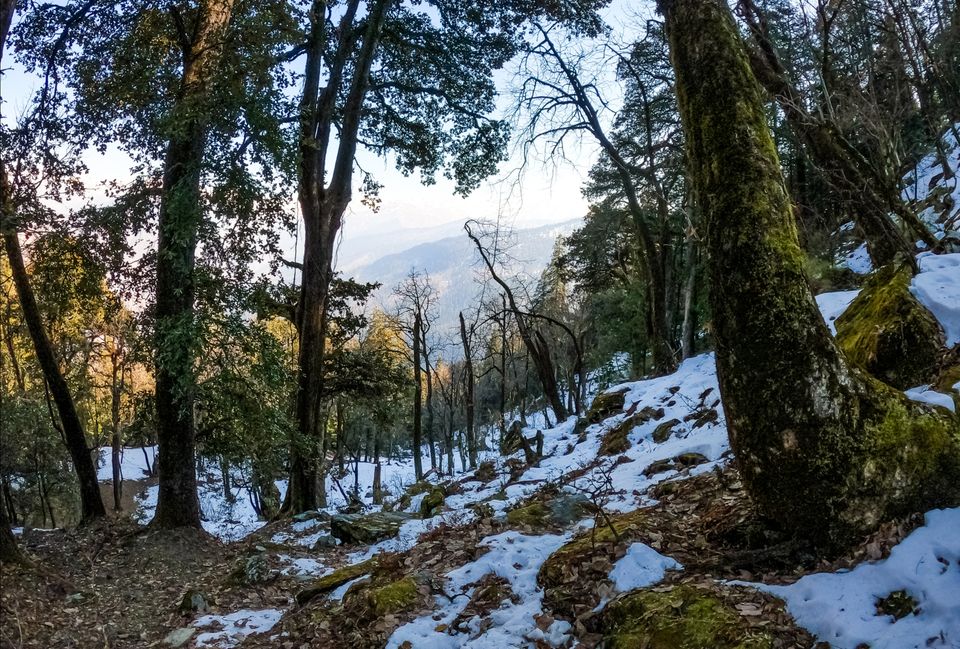 So my trip started from Delhi. I took an overnight bus to Dehradun and slept all the way 😅. On 25th December I reached Dehradun early morning at around 4:30 am and met my friends there. One of them had already hired a cab for 6 of us to Sankri (a beautiful Himalayan Village) which is the base for two gorgeous treks- Kedarkantha and Har ki Dun.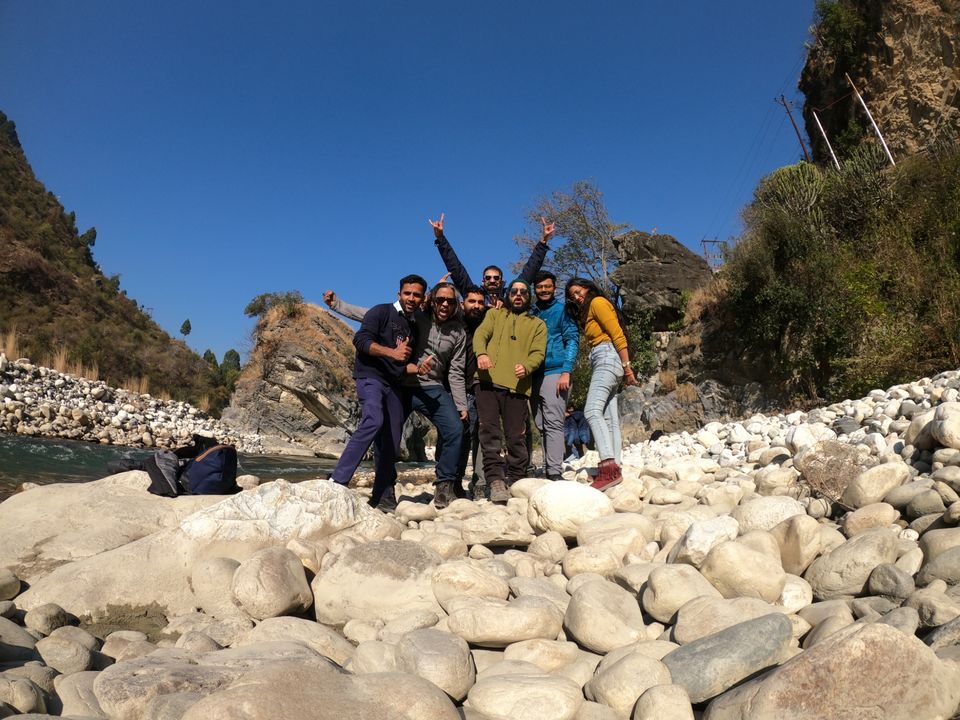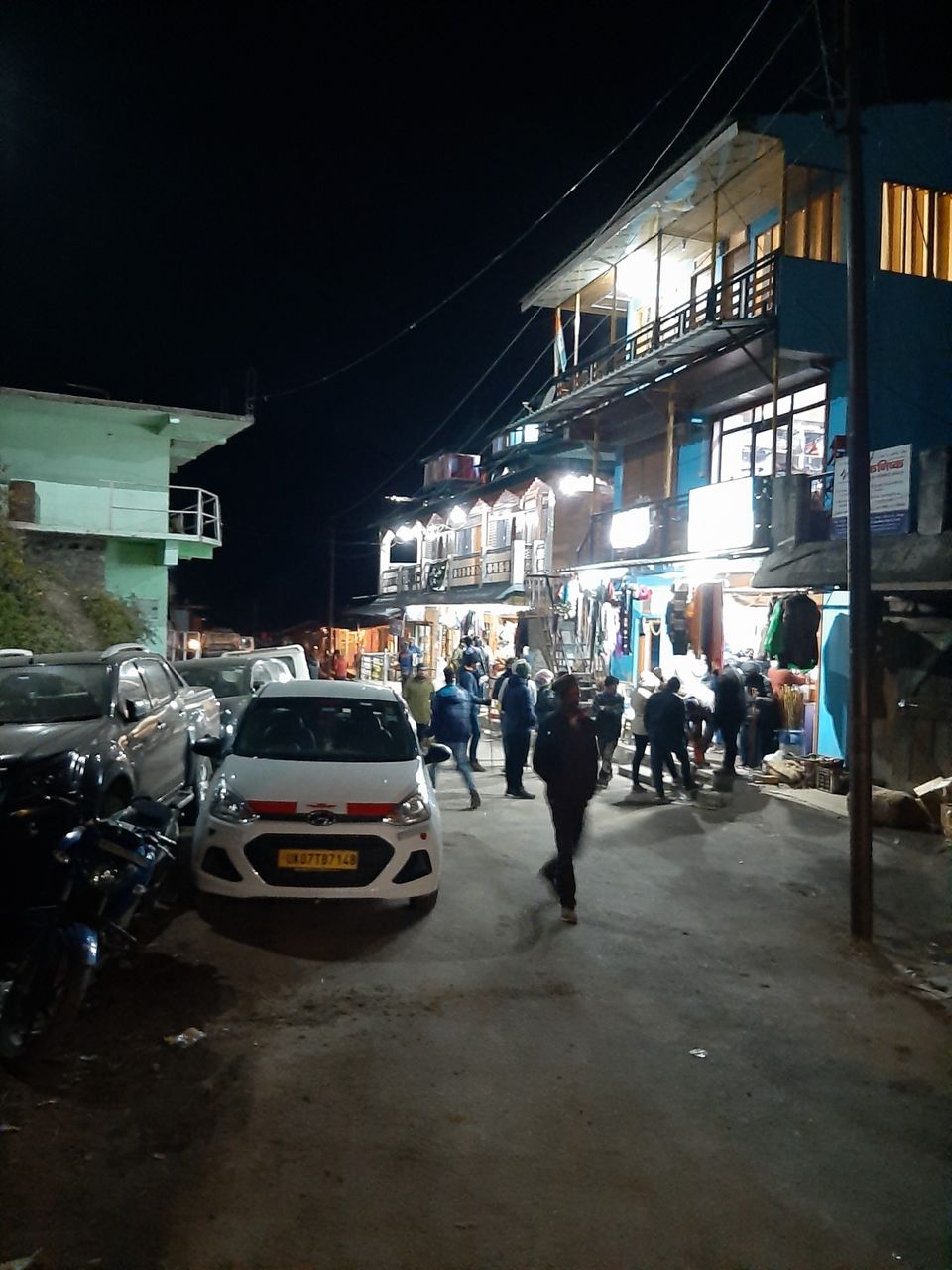 26th December, we started our trek for Kedarkantha at around 8 am with our guide. Now you must understand that we were doing a proper trek as we carried our own loads. We DID NOT hire any services like porters, tent services, kitchen services etc. We carried our own tents, sleeping bags, mats and even our food along with a small camping stove.   I myself was carrying around 14kgs in my rucksack. By 2 pm we reached Vijay Ka Dhaba where we set-up our tents and prepared some tea. We had Maggie in a dhaba there for dinner that evening.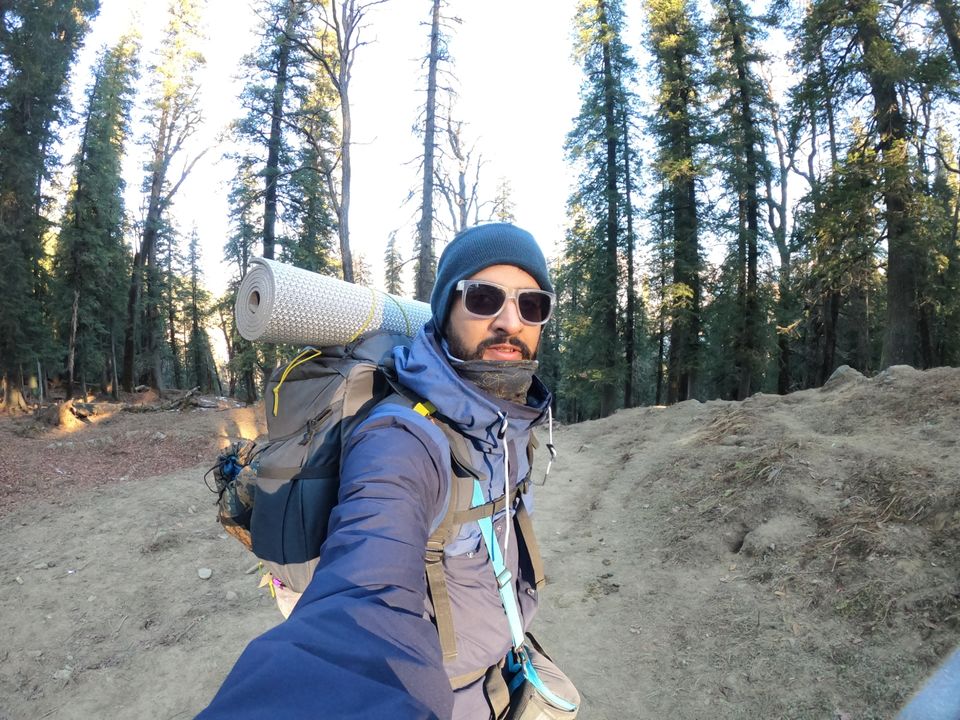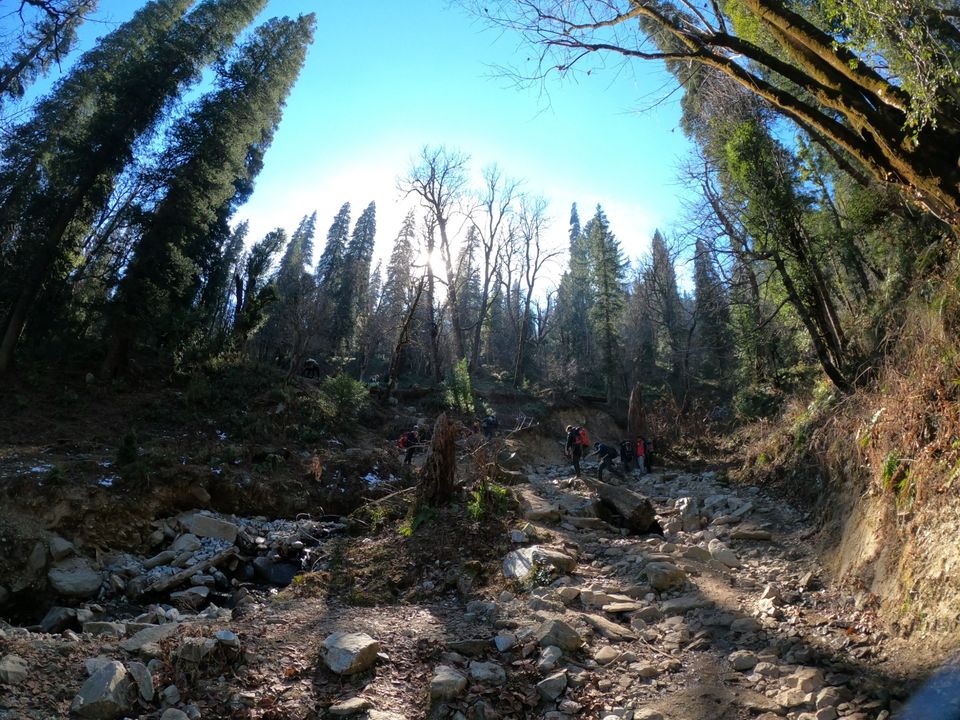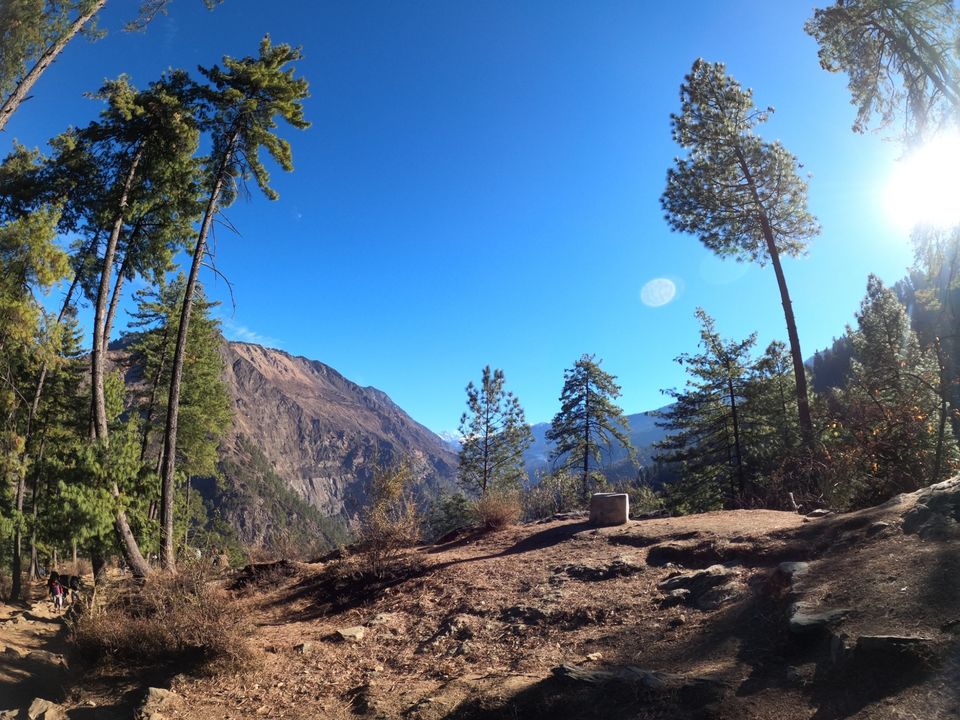 On 27th morning at around 7:30 am we started for the Basecamp of Kedarkantha which is at the height of 12,500 ft after packing our gear. We crossed Juda Ka Talab where we could see ice from a snowfall that had settled a couple of weeks back (as told by our guide). It was a gorgeous sight I must say. From Juda Ka Talab to the Basecamp it was a steep trek of around 3 Kms and we felt a little out of breath due of the weight and altitude (which was not as much the weight but could be the reason majorly). We reached the Basecamp at around 3 pm when the sun was still sharp and warm. After this, we searched for a place to camp and set up our tents and boiled some water from the snow.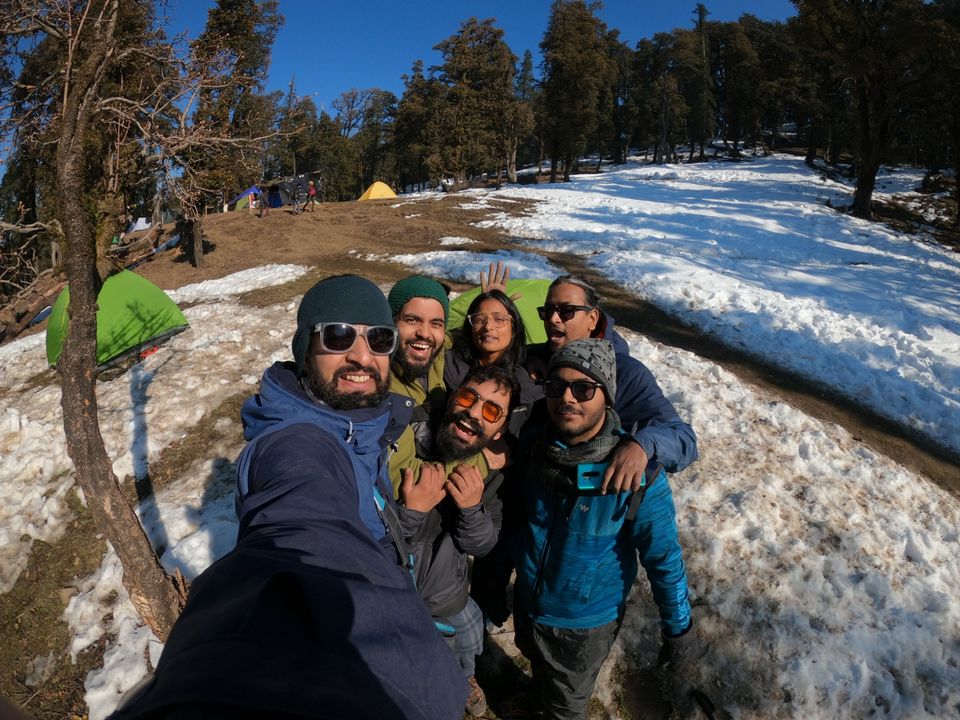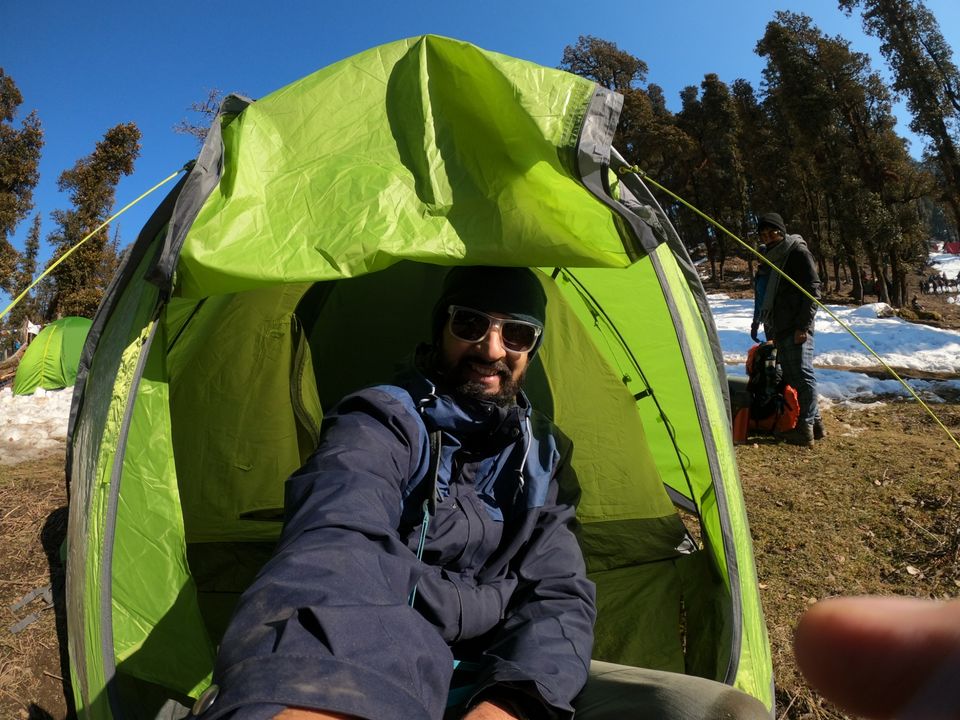 On 28th the plan was to trek to the summit and we would have started our trek at around 2 am (so that we could reach the summit by sunrise and be back to Basecamp by 8 am). But unfortunately there was a snow storm which started at around 1 am and towards the peak it was a total blizzard with temperature dropping below-20 degrees. At the base camp the temperature was below -10 degrees but because of the winds it felt like -15.
We enjoyed the snowfall and also started packing our stuff in a 1.5 feet thick snow and believe me that was one of the most difficult things that I did bare handed (got some frost bite too 😅)
At around 9 am of 28th Dec we then started to move back to Sankri. The first 1.5 Kms were the most difficult ones as we completed them in around 2 hours (because the trail was too slippery and difficult to walk on). However, by 3:30 pm we returned to Sankri.
After returning, I directly went to the forest office to file a complaint about people carrying portable speakers with them on a trail which falls under a reserved national park (Govind National Park) because I was not able to hear the calls of birds during my trek and it was highly frustrating.