Rann of Kutch had been to my bucket list since long time. People have Goa plan jinx, in my case it was ROK jinx as I had to cancel my plan twice due to some stupid reasons. I wanted to do it anyhow before 2019 Rann festival ends.
Deepak Rathod a solo traveller from Nalasopara whom I met in one of the BATI (Backpackers and travellers India) meet up in Mumbai, since then we been in touch via whats app and facebook. We decided to plan something outing but every times it went in a vein. One fine day he messaged me on fb messengers that what if we would plan ROK by first week of January. I was ok with the plan but getting confirmed tickets on 11th hour was way difficult which I knew very well. As soon as he confirmed the date I jumped into IRCTC website and booked the ticket. Luckily we managed to get RAC and PQWL quota respectively.
The plot
This was the most difficult part to do actually. Earlier we planned to travel by Gandhigram Express on Thursday evening reaching Bhachau by 2.30pm and then explore the ROK. On my mind it was to catch the train on Thursday night and to take sick leave on Friday (yes, have to do such jugads when you are amid traveller). Upon discussing with each other we found this is not so suitable path to follow and decided to catch Bhuj Express on Thursday evening by 5.45 from Bandra terminus. Again I was so lucky to get the tatkal tickets for Bhuj express (You know what it was the very first time to get tatkal tickets).
I booked the tatkal tickets but the actual challenge was how to get an early leave on Thursday, I spend entire Wednesday thinking on that and cracked one trick. On Thursday I had to act like I am ill and for the whole day I sat like a patient itself with dejected look so that I look alike ill. As planned I left office by 2.30 getting early sick leave, high five for my acting skills.
I reached my home at Dombivli by 3.30 and left the home by 4 to catch the Kutch Express.
Husssshhh, so much for the day.
Day 1 Bhuj Explore
We reached Bhuj by around 9 am; it was great catching some uncle aunties in our compartment throughout the journey. I felt sleep fast and woke up at 8.30 by Deepak. We met one gentleman who was seating next to us who is TRF police officer and throughout the journey he was great help to us.
Our first aim was to hunt for the room and this gentleman made it so easy. He took us to jain Dharmshala and we got a room for 500rs for 24hours. The rooms were clean and very importantly they have 24hours hot water availability.
We freshen up and left to explore the city. Before that we had unlimited buffet bf at dharmshala itself which included khakhra, pohe, bhaji and tea for 60rs.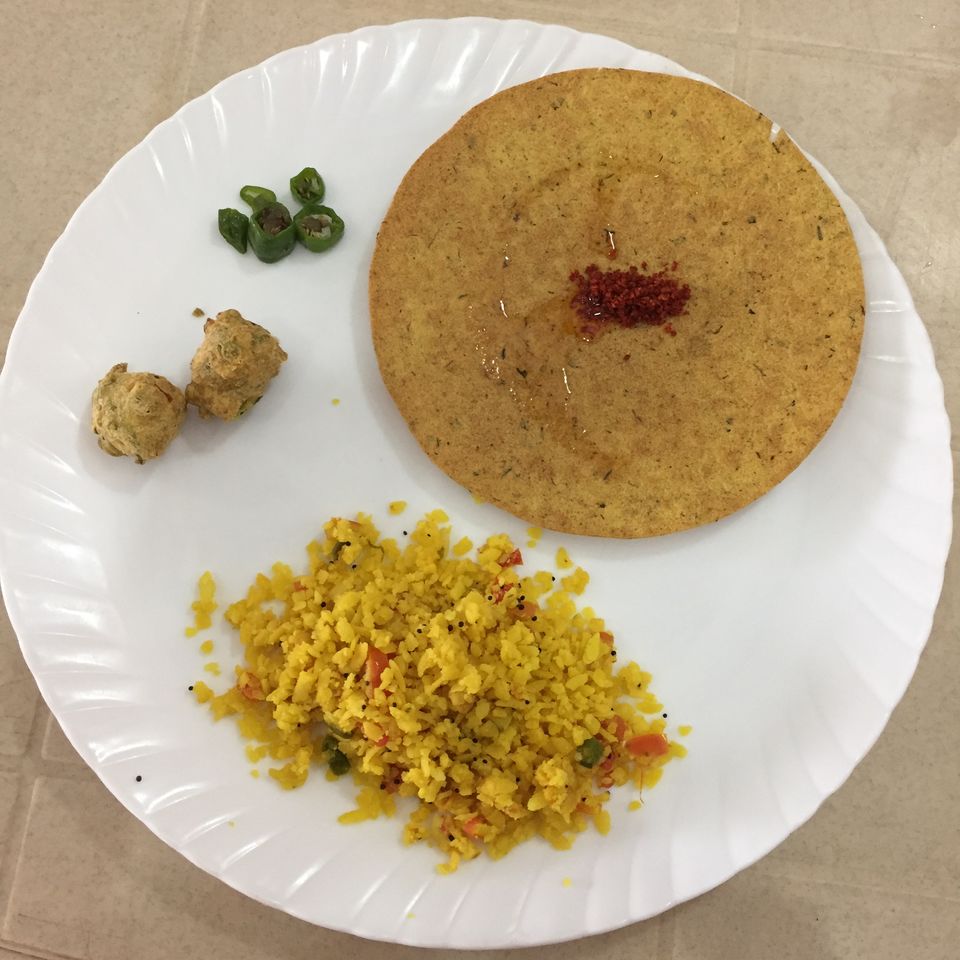 Jeevan and energetic guy from Uttarakhand joind us, I found him via Couch surfing(Must have app for solo travellers).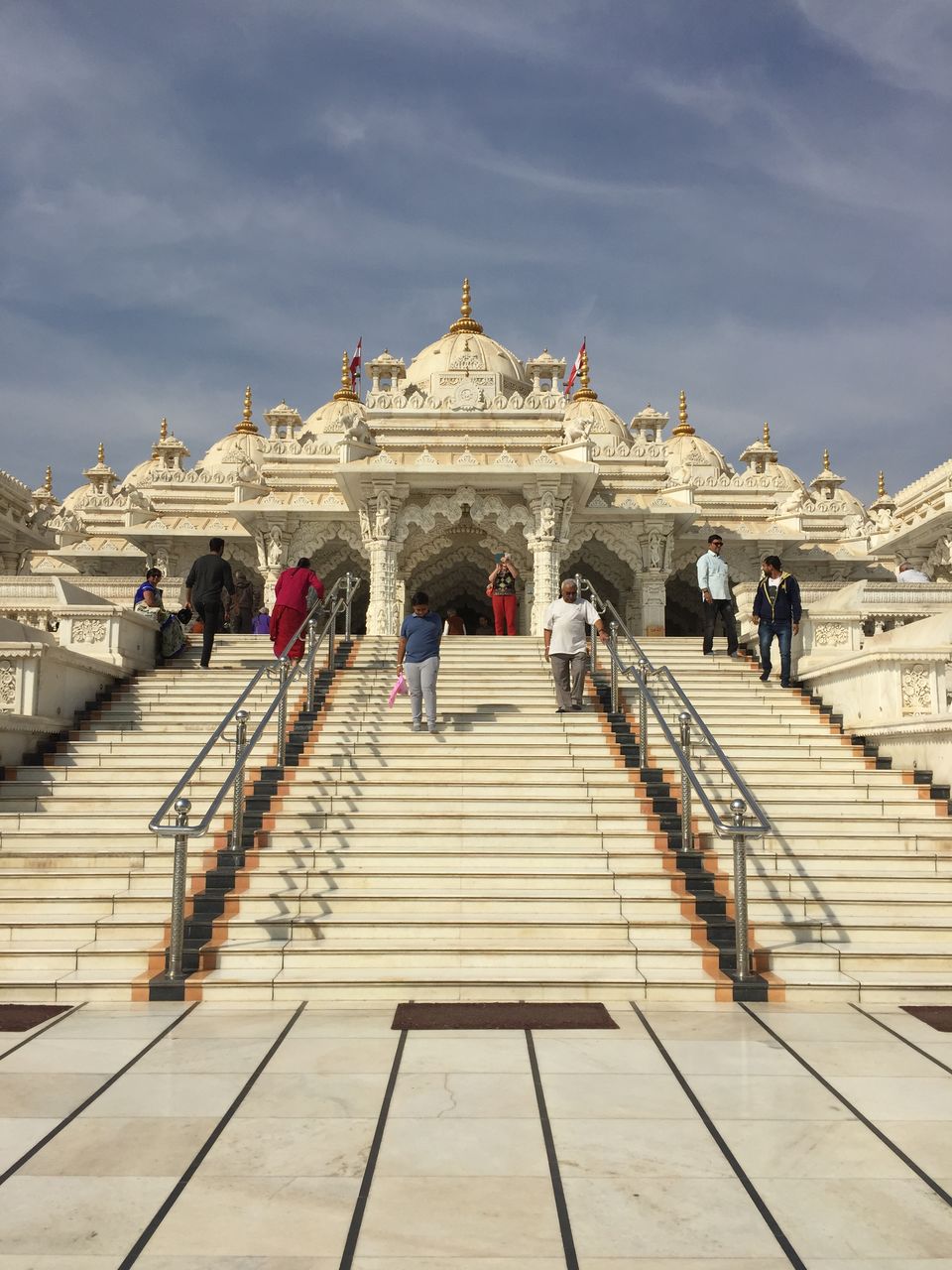 We started with Swaminarayan Mandir, catched direct auto from Dharamshala to temple for 40rs.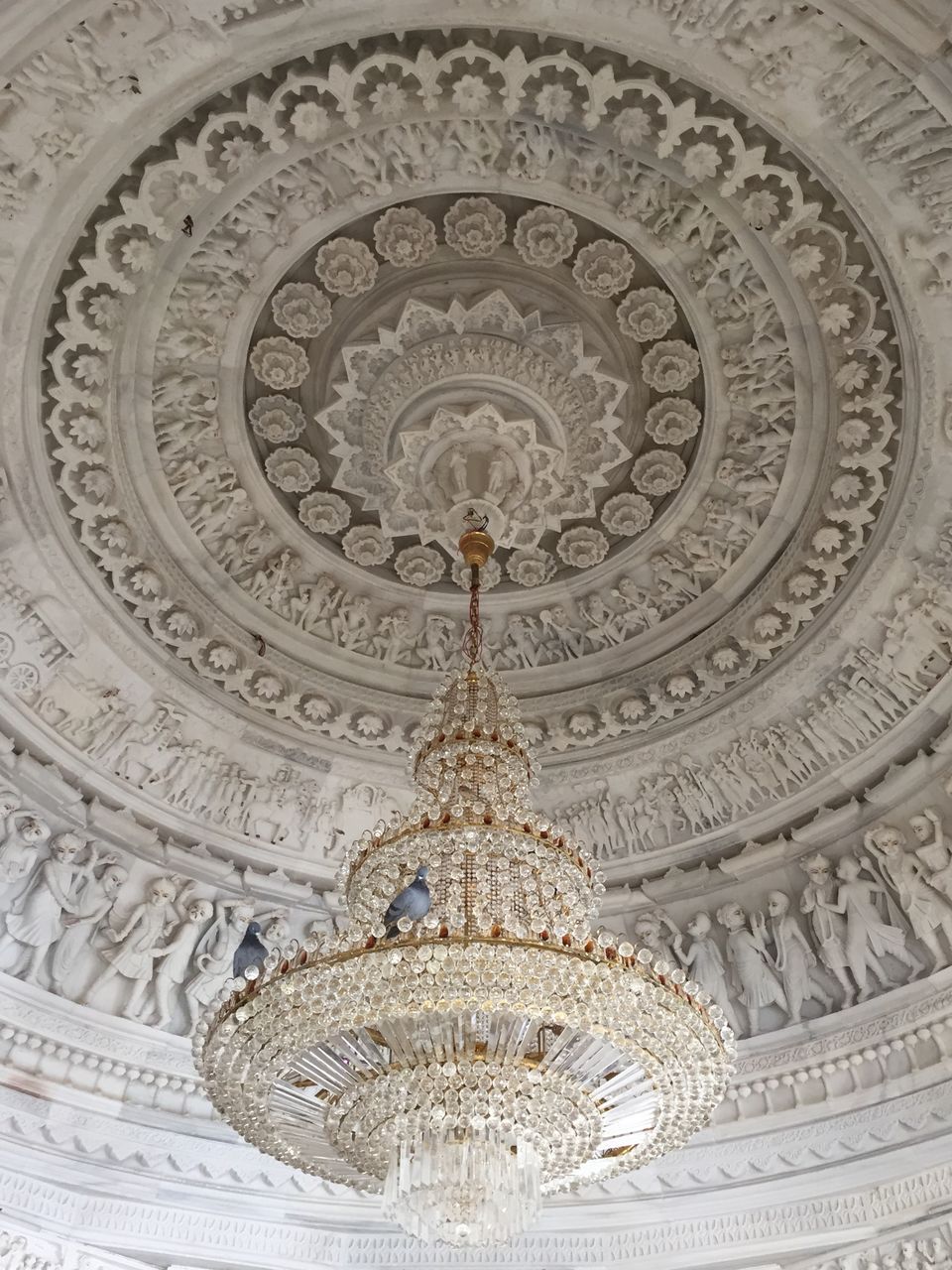 Swaminarayan Mandir is great example of mixture of ancient and modern architecture. The marble carvings are splendid indeed.
Kutch museum is at walk able distance from swaminarayan temple, one will get to know about history of the city and state.
While moving to next place we spotted Hamirsar Lake with no water. Bhuj is dry since couple of years result in dry lake. Also ate dabeli (15rs each) which is signature dish of Gujrat.
Then we move towards Bhuj Chhatedi which is at walkable distance from Swami Narayan temple. This place is used to be funeral place for maharajas. The major parts of this structure are damaged in 2001 earthquake but definitely it's an offbeat place to visit in Bhuj.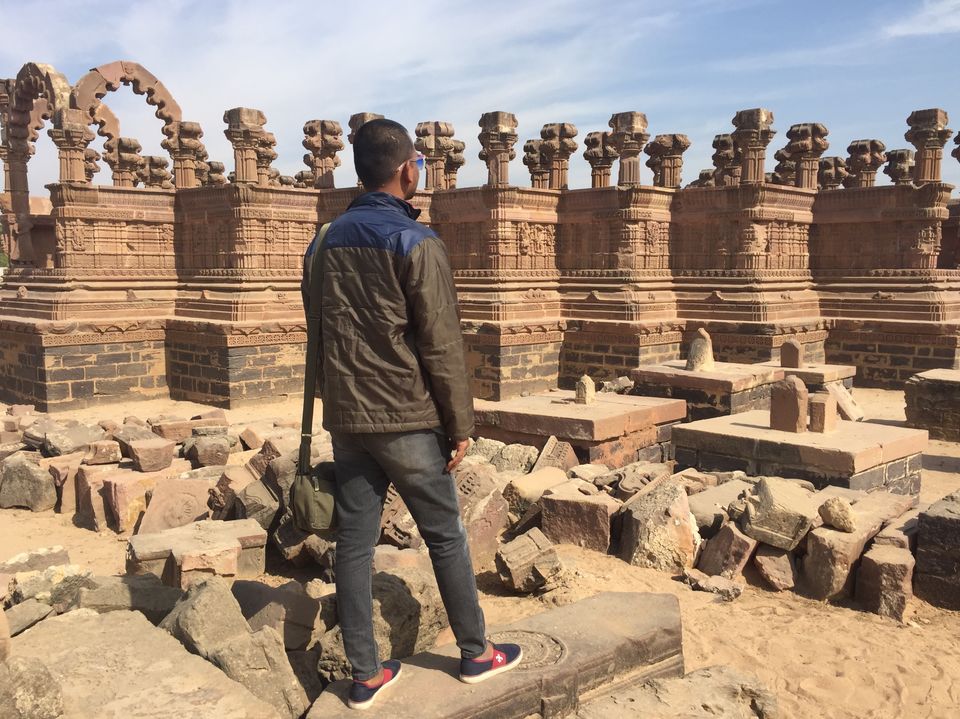 Once we are done with the Chattedi we move towards pragmahal. It was 1.30 and we had to wait till 3.30 as pragmahal is closes in between 12.30 to 3. We had sugarcane juice in between and owner of the shop Bhavesh bhai recommended us joshi thali Kendra where they offer unlimited thali for just 20rs which included daal, chawal, roti, sabji and sweet. Though I dint eat thali and opted for dabelis for my lunch.
Pragmahal, Aaina mahal
The famous attractions in Bhuj which are next to each other.
5rs entrance for prag mahal and 30rs for aaina mahal.
Mandvi beach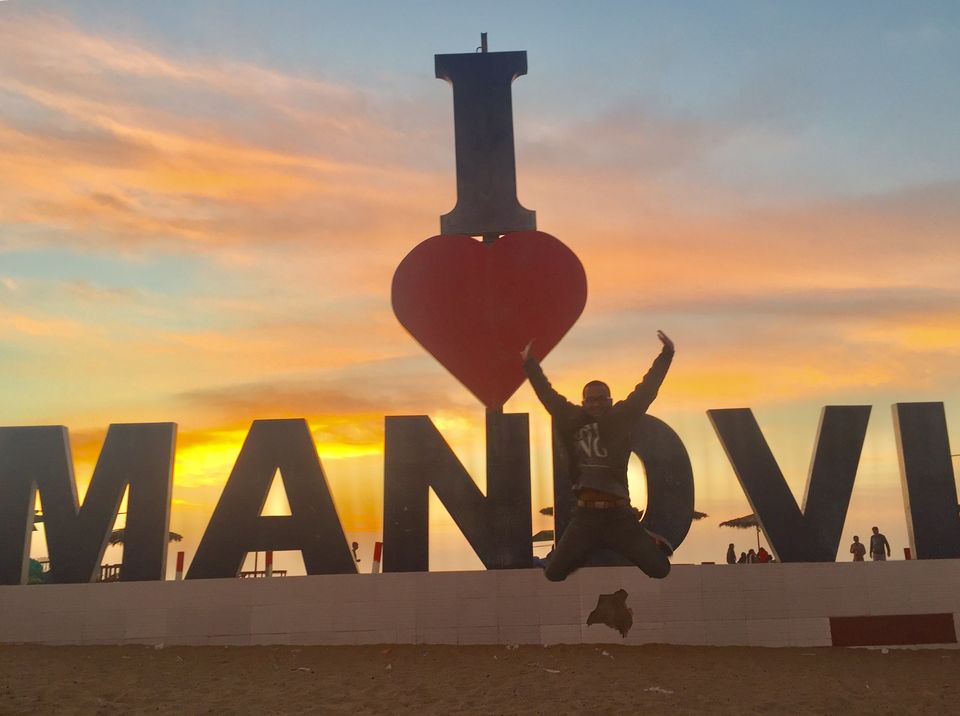 We got an auto from aaina mahal to Bhuj ST stand for 30rs. Took a bus from bhuj ST stand to Mandvi beach ST stand for 35 rs, mandvi beach is 1.5 to 2km away from bus depot. We had to take auto to reach the beach as we were not wanted to miss the sunset.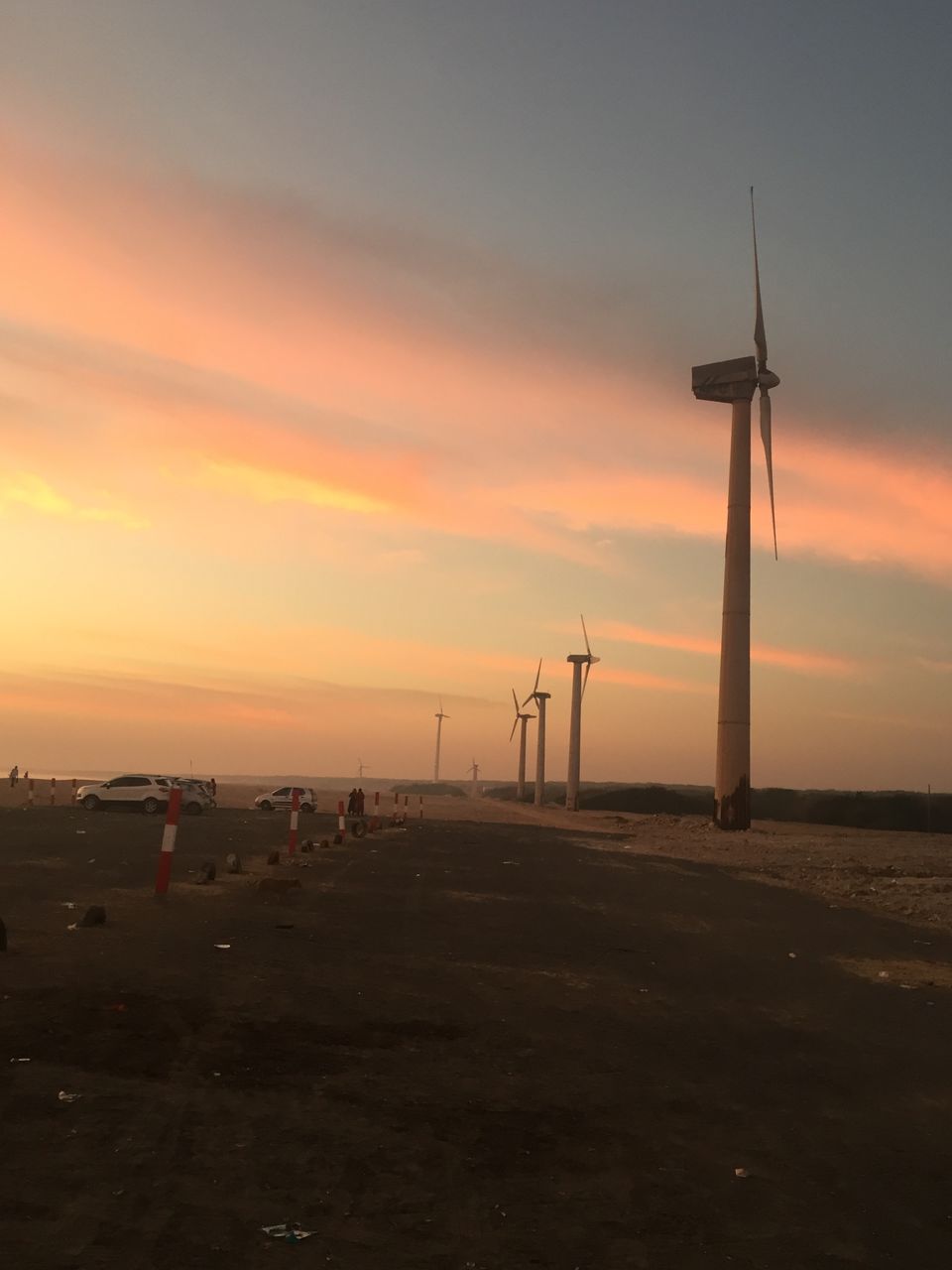 Reached the beach but unfortunately we missed the sunset by a blink. I was little sad but the sky after the sunset made me energetic, it was total mesmerizing view indeed. After spending some peaceful time at beach we left for bhuj and then to our hotel. On route we managed to have dinner.
Day 2 Tour da ROK
Second whole day we reserved for exploring Rann of kutch itself. We checked out from the jain dahramshala and kept our luggage next to another dharmshala for 50rs per bed. We hired an auto for 1800 rs per day, as we were three we shared the fare which was 600rs pp. Before actual start of the tour we had salman tea which is one of the famous tea stall in bhuj. Salman Khan visit here when he's around the city so that place is called salman tea.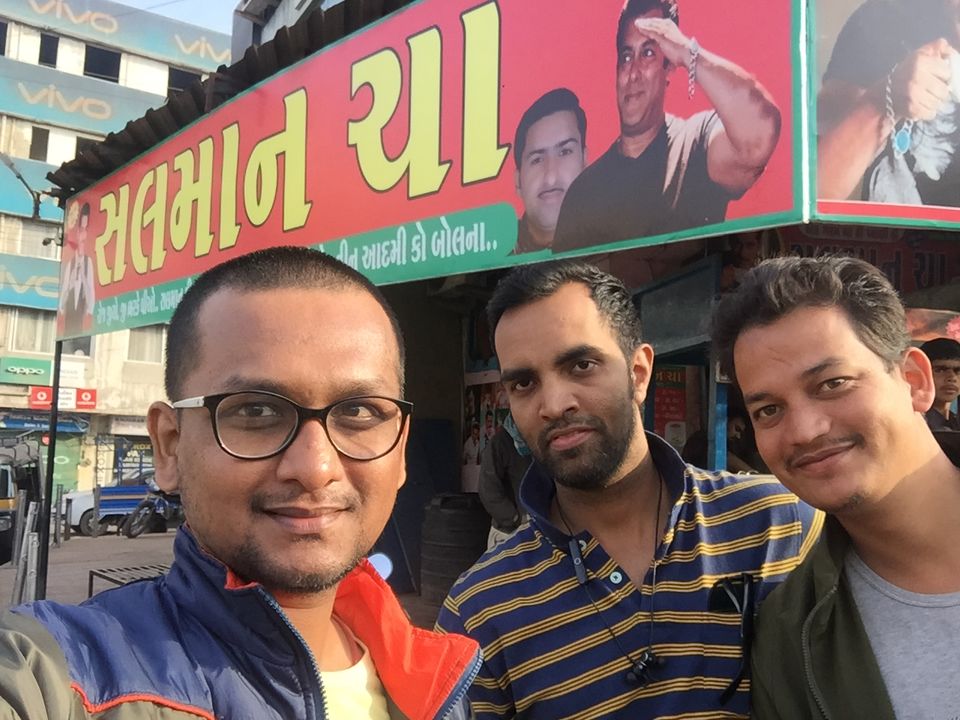 We started our journey to kalo dongar. On route we found magnetic field but didn't experience the phenomenon.
Bhuj to kalo dongar is near about 90km and took one and half hour to reach there. Kalo dongar have an ancient temple of dattatreya and they serve free food for the visitors.
Kalo dongar is the highest point of bhuj not that black as the name mentioned. There are some viewpoints in kalo dongar and one can take pictures accordingly. In my opinion it's not worth to visit kalo dongar as there is nothing specific to explore or witness. One may enjoy the sunrise or sunset at dongar. You can spot the army base camp point through binoculars.
We left kalo dongar and move towards the best part of our backpacking trip, tour da Rann. From kalo dongar it took another one hour to reach dhordo. Rann of kutch is huge place and they have enteries from different points. You can enter through dholivira, dhordo or chobari. Need to take permit pass (100rs pp) and show it at BSF check point for the entry. From BSF point Rann starts at distance of 2km.
At starting point you can see the huge jigsaw puzzle type staircase from where you get 360 view of Rann. When I was at top of the stairs I had feeling of top of the world, that emotion is priceless and can't be expressed in any form of words. The Rann is huge, vastly expanded. Its mesmerizing white sand desert, where you can feel peace and happiness at every point of walking.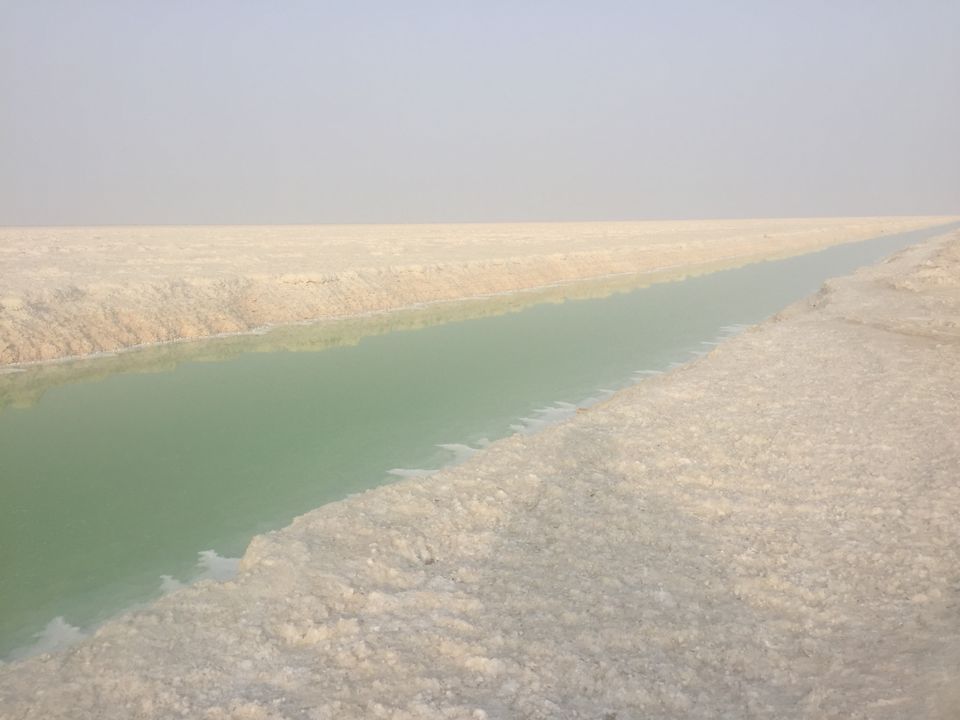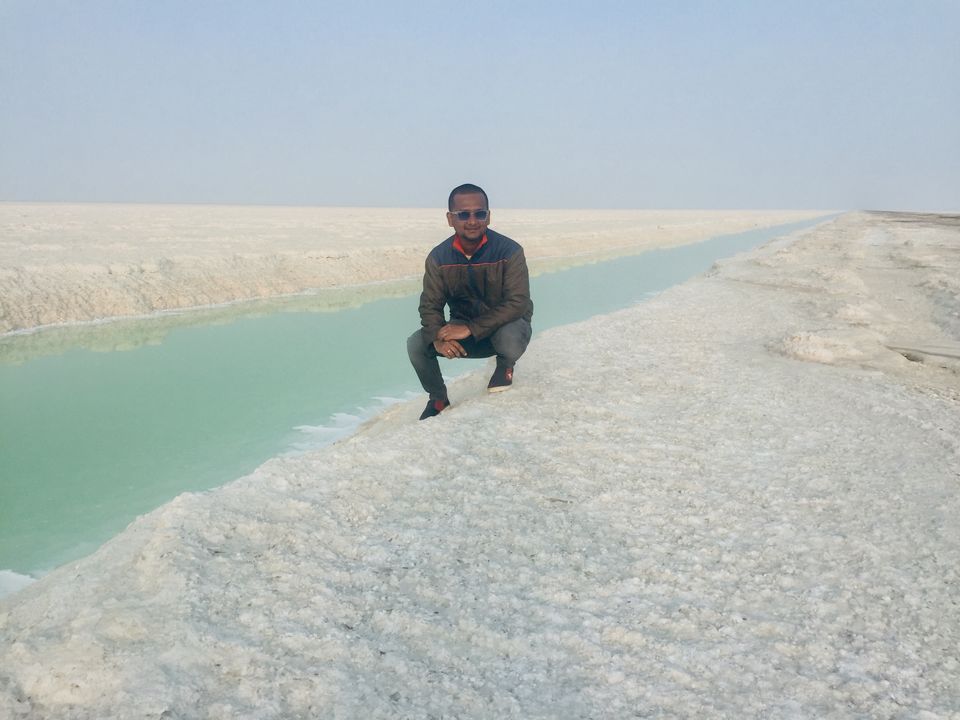 We walked approximate 2 or 2.5km from the starting point to the expanded Rann and have discovered place where we could actually see the partition lake formed of salt water, the water was immensely salty as Jeevan tasted it. We sat there for longer time, clicked so many pictures. The most amazing part was to witness the sunset. OMG, the view was real breath taking. Again that emotion of seeing sunset from Rann is priceless and wordless. I would suggest that once in a life one should visit this place to witness the beauty at the best.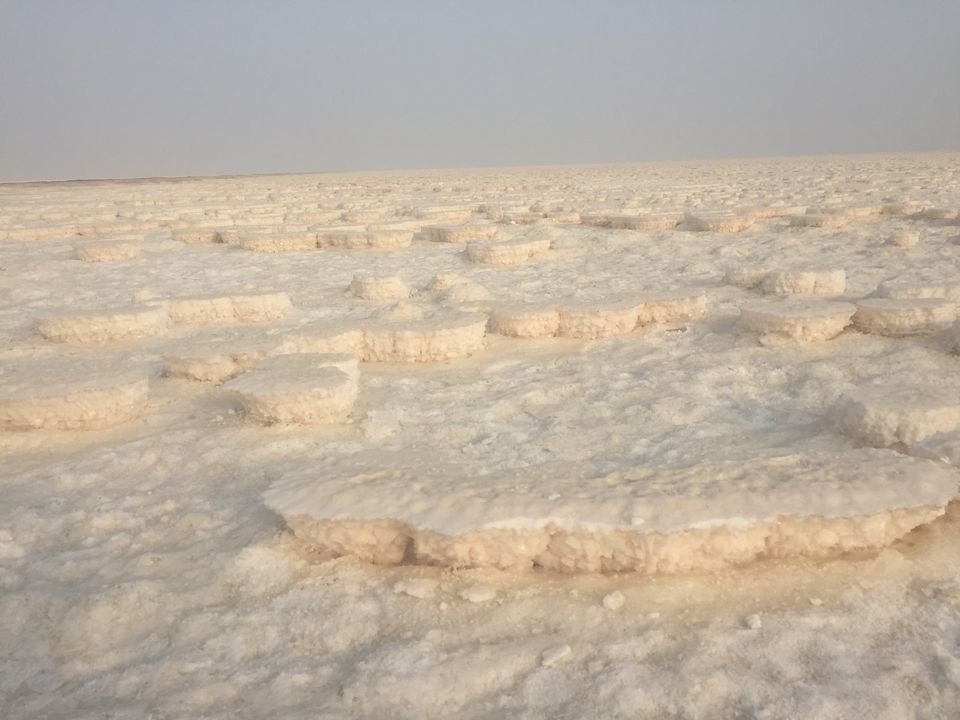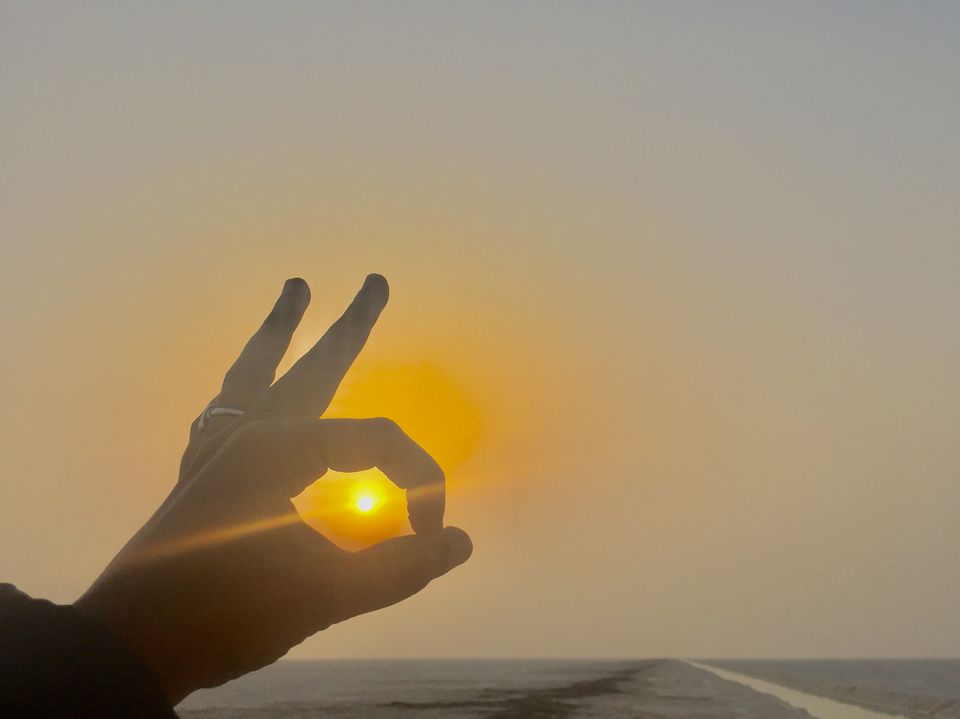 We left the Rann as soon as sun was set. Visited tent city and the stalls. We dint buy anything as everything was overpriced. Had food in nearby stall. I had kadak which I ate for the first time which was pieces of kadak pav mixed with dabeli masala and toppings of masala peanuts and nylon sev.
We left the beautiful location with heavy hearts. It was no moon and had chance to watch star gazing but we had to reach Bhuj as earliest possible to catch the train or bus for the next location. Also we inquired about tariff in tent city which was shitty expensive so that we budget traveller couldn't afford it.
We reached Bhuj Bhuj by 10.30; unfortunately we missed last train and last bus for the Patan. We were so disappointed as we planned to go Patan to visit Rani ka vav. It was 11 when we reached Bhuj ST depot and inquired about early morning buses. After enquiry we got to know that the first bus will be for Ahmedabad at 4am. We had to kill the time till 4am in the morning. No hotel was ready to get us the room in less than 800rs. We dropped the plan of going any hotel and stick back at ST depot itself. It was F****g cold in the night, believe me. We managed to kill the times in sharing our travel stories, travel experience and bucket list. The time went so fast that we couldn't realize that now our paths will be different in this journey onwards. At 4 I and Deepak got bus for Ahmedabad and jeevan chose to stay back at Bhuj and explore it more. We bid good bye and promise to plan next trip together. Now whenever I will be planning Uttarakhand I have not to worry as I already got Jeevan.
Day 3 Ahmedabad
We reached Ahmedabad by 12.30 pm and by the time I was so tired indeed. Ahmedabad wasn't in our itinerary anytime. Well, I hate bus journeys. Spending almost 8 sleepless hours was a nightmare, honestly. When we reached I immediately started searching for a room online, but man tariff was showing not less than 800 rs. I mean common, we are budget travellers and we don't spend that much on our stay. I was so tired so that at any cost I wanted to take rest and not at all interested in exploring Ahmedabad. Somehow Deepak convinced me to explore the city.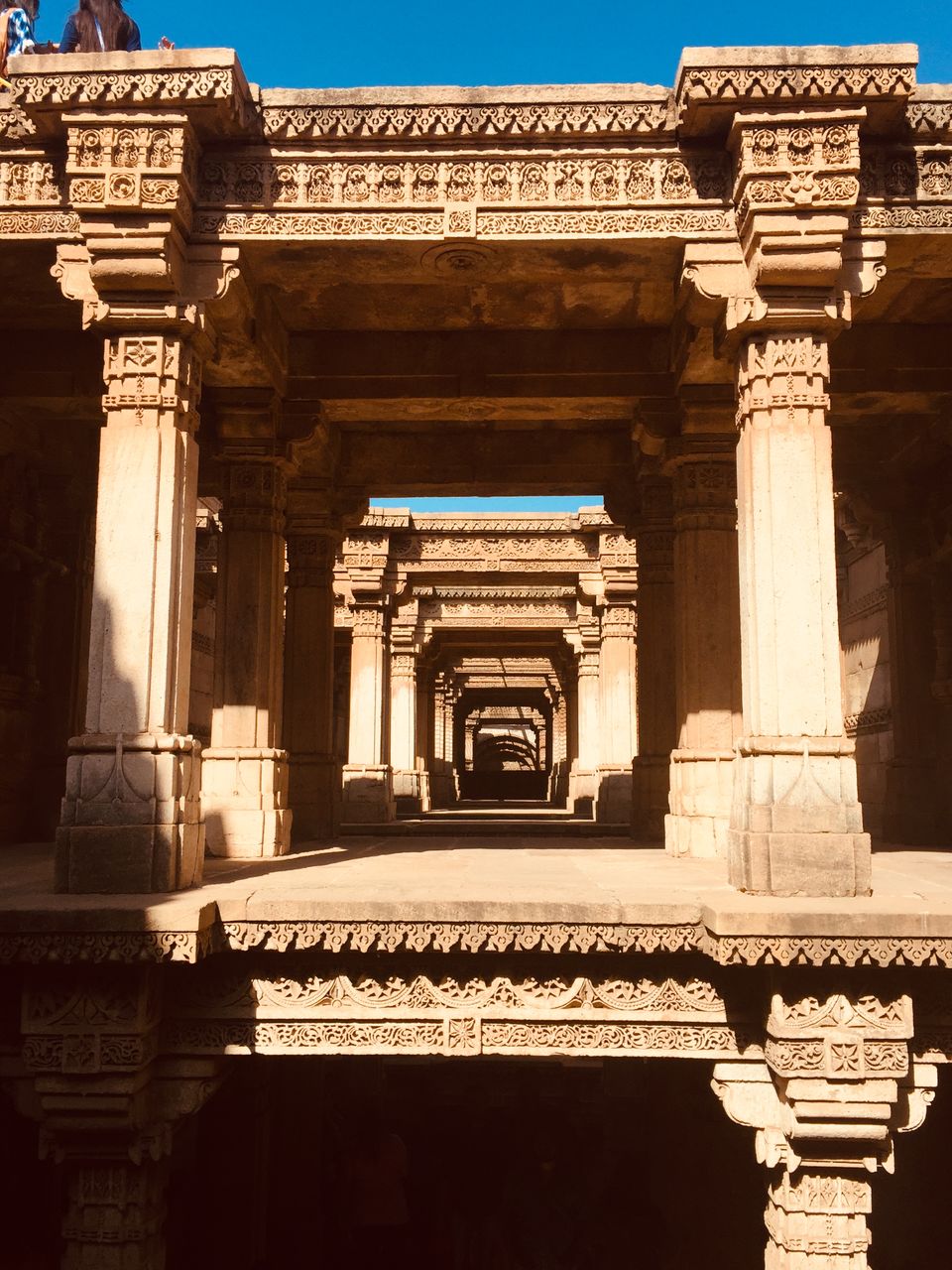 We started with Adalaj stepwell, which is around 20km from the city. We booked ola auto for 250rs and it took almost one hour to reach the place. As it was Sunday the place was over crowdy. I don't understand why people do visit such place? To get to know history? or to click dozen of pictures and selfies. I mean I am also fond of posing and selfies but nowadays people are crazy.
The step well is very old, the architecture is majestic and the carvings are heavenly. As it was over crowdy that day I wanted to get out from that place sooner. If you are in Ahmedabad, having well enough time and lover of history then do visit this place. If you ask me I wish I would have visited rani ka vav instead.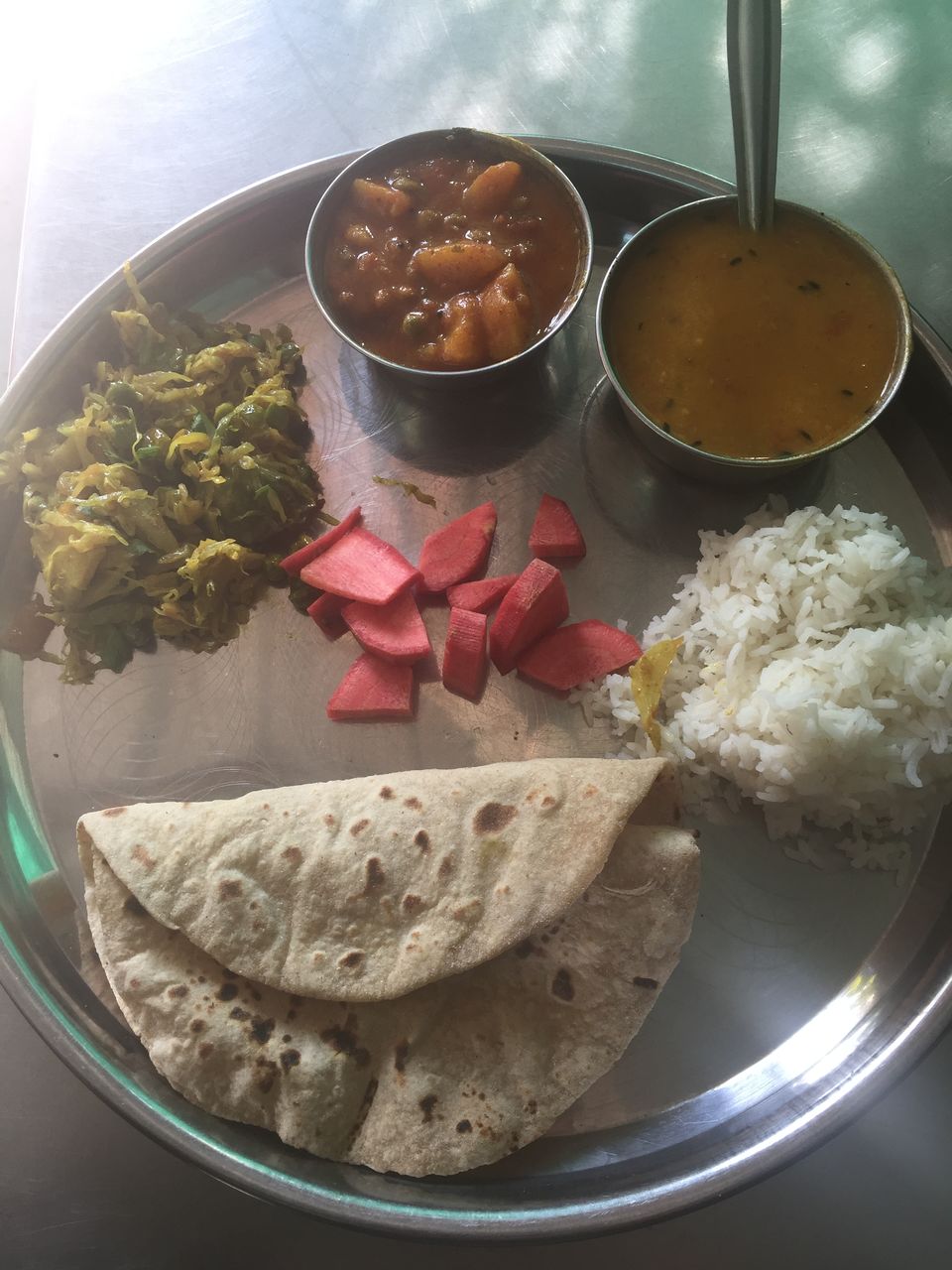 We booked ola auto again for Sabarmati Ashram for 165rs. As we reached Ashram, in opposite lane we found some food joints and went there. We had a good gujarati thali for 80rs which includes 4 chapatis, 2 sabjis, dal, rice. After having our lunch we went to ashram for explore. Inside the ashram you will get to know history of Mahatama Gandhi.
It was 4 when Deepak left for Bharuch to pay visit of his relatives and I stayed back alone. I sat inside the ashram only and got to mingle up with one foreigner group, who were from different countries to combine for India tour. We talked about India, Indian food, Indian culture, how beautiful and versatile India is. It was 7.30 when I left the ashram to catch my onwards train which was from Ahmedabad to Mumbai.
The scene
I reached the Ahmedabad station and started finding the screen where the waiting list chart is being displayed. I am so dumb in railway quota like WL, PQWL and all. When I booked my ticket I considered as its WL and by the time it was showing 91% of confirmation probability. I checked the list and couldn't find my name on it, I started getting panic attacks. I rechecked on Google by PNR but the page got sucked. I called my friends for checking up the status but 'jarurat ke time kaam aaye to wo kaha ke dost'.
Luckily Google baba shows some mercy on me and I could see my current status which was PQWL22. Oh no, now I was so panicked and cursing me for not knowing railway quotas very well. It was around 8, by the time I checked buses starting from Ahmedabad to Mumbai but I was miserably late for that and at any cost I have to reach Mumbai next morning and then to office else would been welcomed by termination letter by my boss.
I had only option left and which was to travel by same train but in general compartment. On a very honest note I hate travelling from general compartments. I went on platform and frightened to see long lasting queue for general compartment. Upon seeing the line I was sure that I wouldn't make it anyhow so didn't put any efforts. I boarded very next sleeper compartment and waited for TC to arrive. TC came, I asked him if he could adjust with any seat but there were no seat left. He was great human being and offered his own seat, which was lower side berth. I was dam tired, my last night was sleepless and today too I was roaming here and there. I requested some aunties in compartment to allow me to sleep in between the seats. Earlier they were so hesitated but upon pleading they agreed and this is the way I slept on the floor for the very first time in my life, which was not at all great as half of the times I was shivering like hell.
The journey ends when I reached Dadar by 6.30am then to my home Dombivli with loads of memories. The whole tour coasted me 2600 rs.