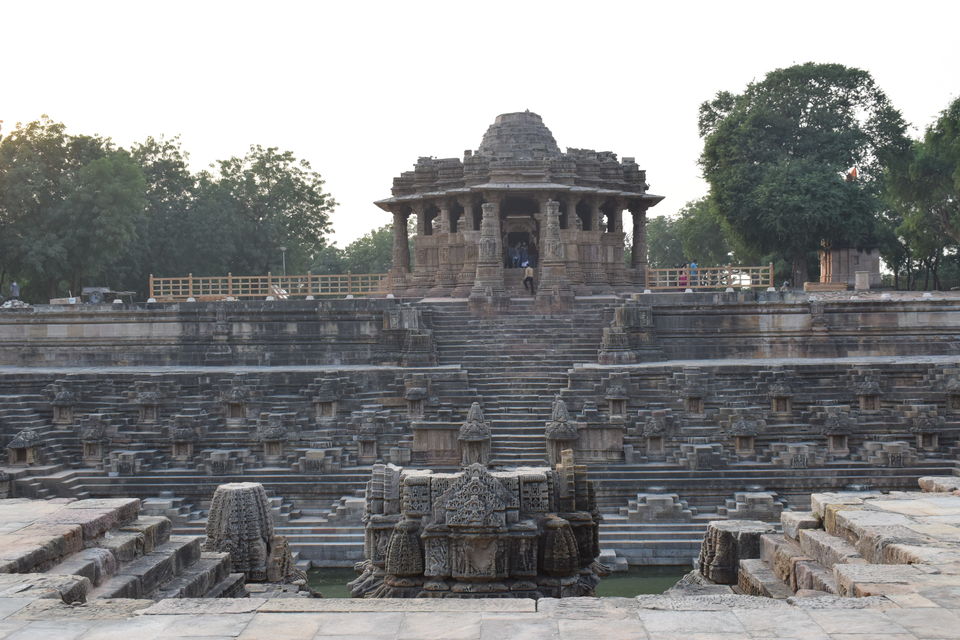 Gujarat was never on my list travel. I was frequently getting ads of 'Kutch nahi dekha to kuch nahi dekha', this is when I opened google and started to look for places to visit in Gujarat other than Kutch. I was astonished to see the architectural sites in the state, also the so called spiritual destination Dwarka and Somnath Temples dragged my attention and I fall for their beauty. How could I miss these wonders, the state has many things to offer altogether.
As I Landed in Gujarat, I had a known good vibe. The temperature was pleasant, no humidity as Ahmedabad is known for. I stayed in Gujarat for 9days, every nook and corner is green and every few kilometers you see a pond/lakes. The state has well planned infrastructure, the reason it has turned from barren lands to green grassland. The roads are super fine for road trip and beautiful landscapes to see while you travel. I just spotted group of flamingos on the way to Dwarka on a unnamed pond on roadside.
The first three days of the trip were dedicated for architecture and heritage sites. It started with the stay in Old Ahmedabad. The area is declared as World Heritage site and I booked a Heritage hotel 'Divans Bungalow'.
We reached by noon, had only half day to explore the city. I booked the ola rentals rite way from Airport for 8hrs. The drive through the Sabarmati riverfront and narrow lanes of pols took me to my stay.
The first stop was the Kathiyawadi special thali, a restaurant near Sabarmati ashram. You got more options to eat around this area compare to Old Ahmedabad. After tummy full we started exploring the place, first stop was Sabarmati ashram, situated on the bank of river Sabarmati, the place was residence of Mahatma Gandhi for some time. It has galleries depicting the event in the life of MK Gandhi. Also you can try your hands on Charkha. Next we headed to Siddi Sayyed Mosque, known for intrinsic jali designs.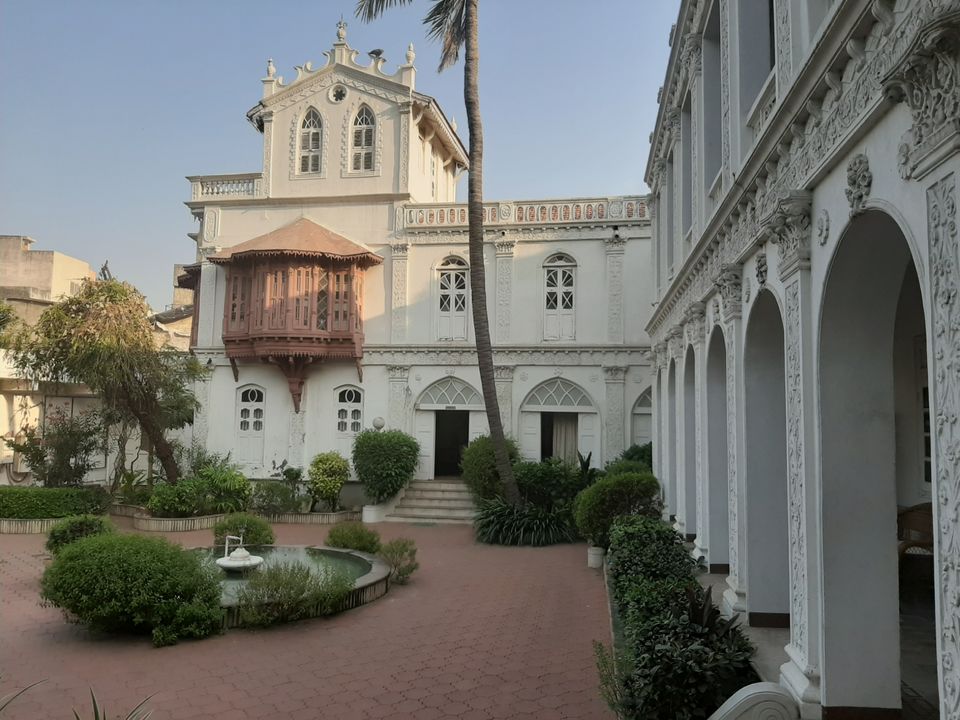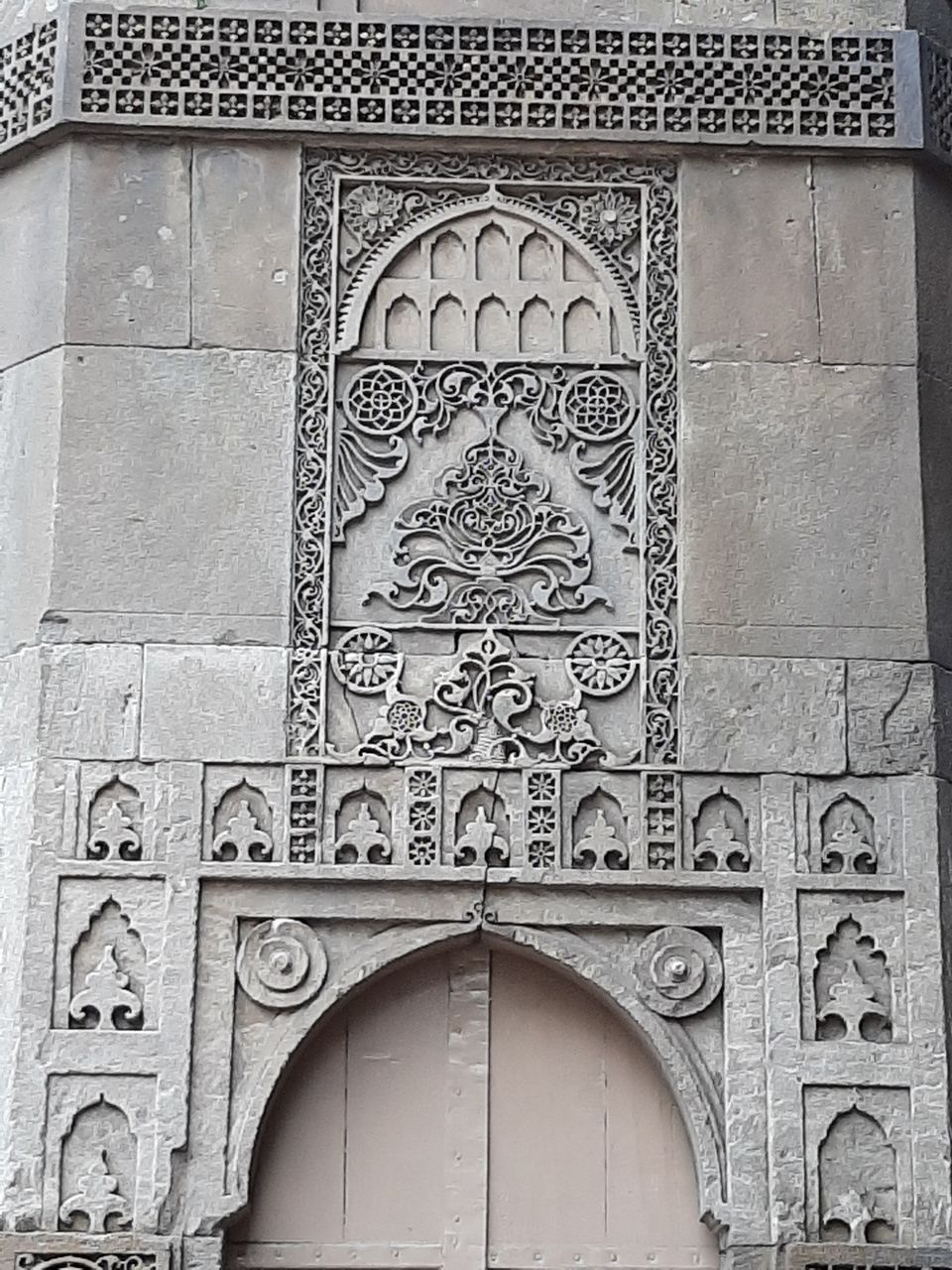 There are fews point in old Ahmedabad but due to lack of time we headed directly to Swaminarayan Temple in Gandhinagar. There are morning and night Heritage walks organized, the duration is for 2hrs they cover the whole of old Ahmedabad with pols and narrow lanes. If you have time surely book this one.
The Swaminarayan Temple is beauty to behold, huge and beautifully carved. The interior designs are covered with gold, there is picture gallery depicting the life circle of Swaminarayan from birth till death. Also a museum with his belongings. They conduct light and sound show in evening from 7.30pm.
We started back for the city and ended the ola trip in Law Garden. In evening the streets gets fill with colorful chaniya-choli. We bought purses, wall hangings, dupattas and artificial jewelry at very reasonable or I must say cheap rate. Bargain is must here and don't forget to bargain. For dinner I choose Patang- The revolving restaurant, but to our luck it was under renovation. Then our autowala dropped us at Pakwan famous for gujarati thali, the food was yummy and basundi was just killing.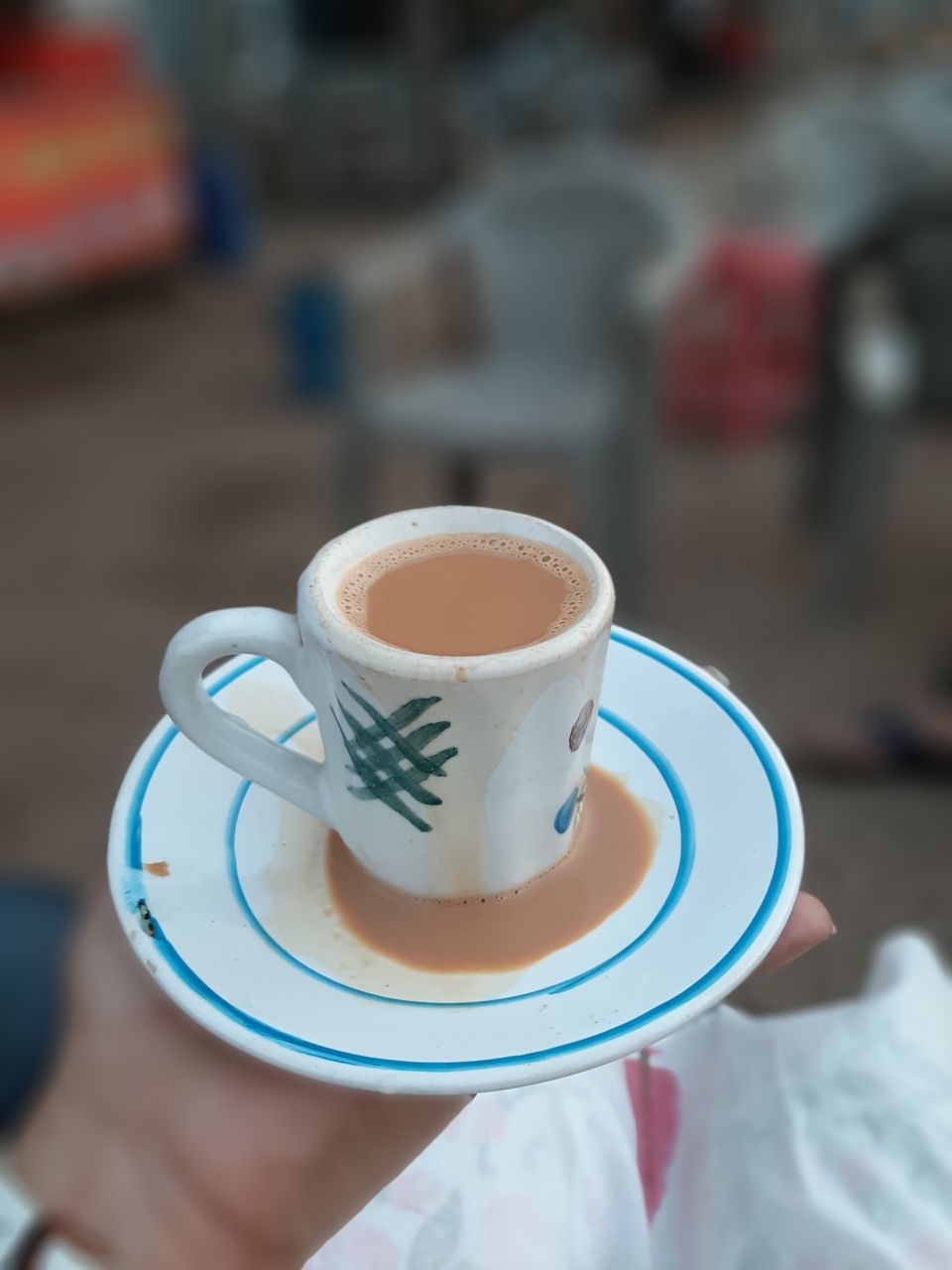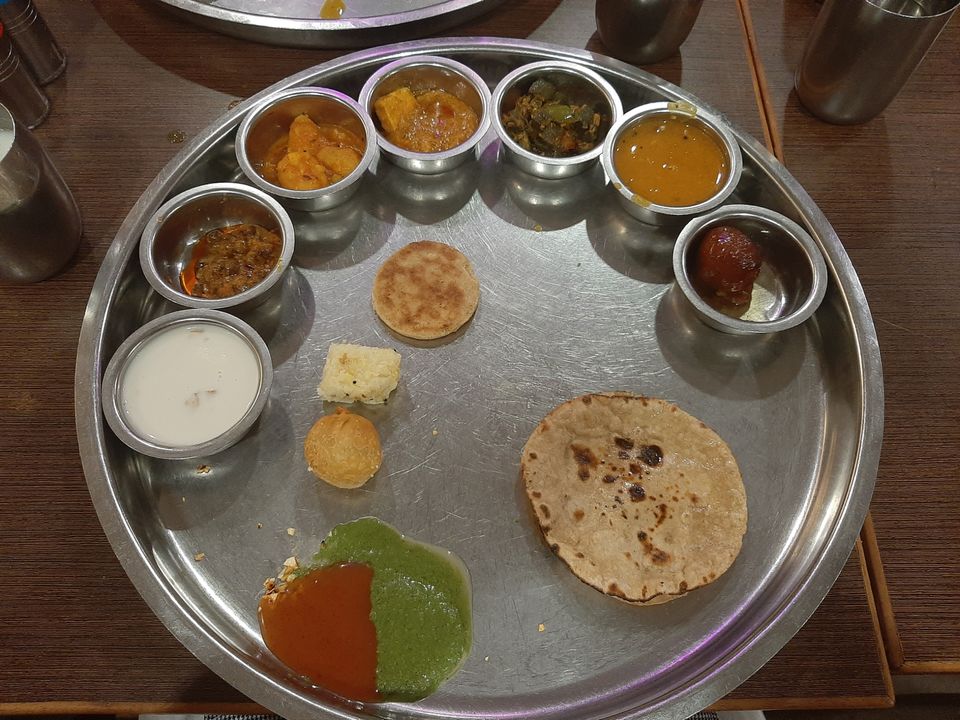 I booked the cab for Vadodara to see Lakshmi Vilas Palace, I was awestuck when I first saw its picture, couldn't believe it exist in India. On other people demand also added Statue of Unity to the list.
Day started with Fafda, dholka and jalebi at Astodiya near Raipur gate. The fafda with gujarati style kadhi is must try and you are gona love it for sure. After breakfast we started for Vadodara, the expressway connects the two city. There is no u-turn on the road and its straight with less curves.
The palace is made with British style architecture, you get the audio guide to get an insight into the history of artifacts and structure of the palace. Cameras are not allowed but you can click photos with phone from outside….something strange. Palace has a museum on the next gate where they have displayed the precious relics gifted to king and original paintings of Ravi Verma. Many people doesn't make a visit to museum, the place is of interest for the budding artist and admirer.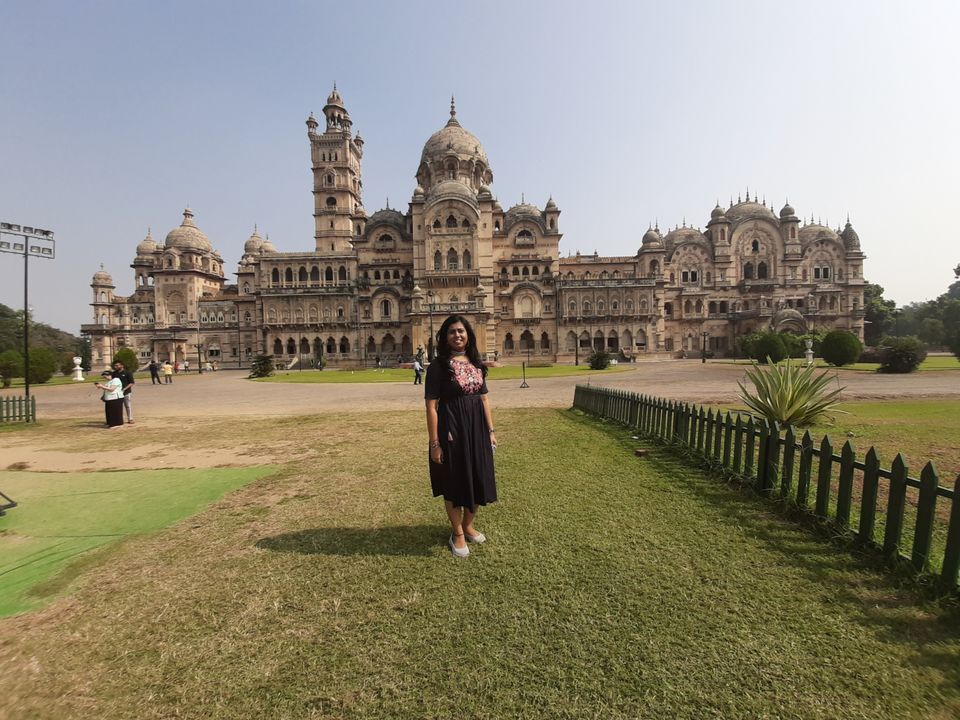 We had lunch on the way to Statue of Unity, the road is not that great. The tickets are available online and it is advisable to book them way before becoz you may have stand on a long queue to get them and ticket may not be available. https://www.soutickets.in/ The gallery entry is permitted only to 7.5k people in a day. The gallery lets you go till the heart of the statue and see around.
Being I booked the same day, the gallery ticket was not available and thank god we didn't get them. The place was over crowded and when we left at 6.30pm, there was a huge queue for gallery entry. There is bus service available from ticket counter to the statue and then to the dam. The place is still developing and was not that great to come all the way only for this.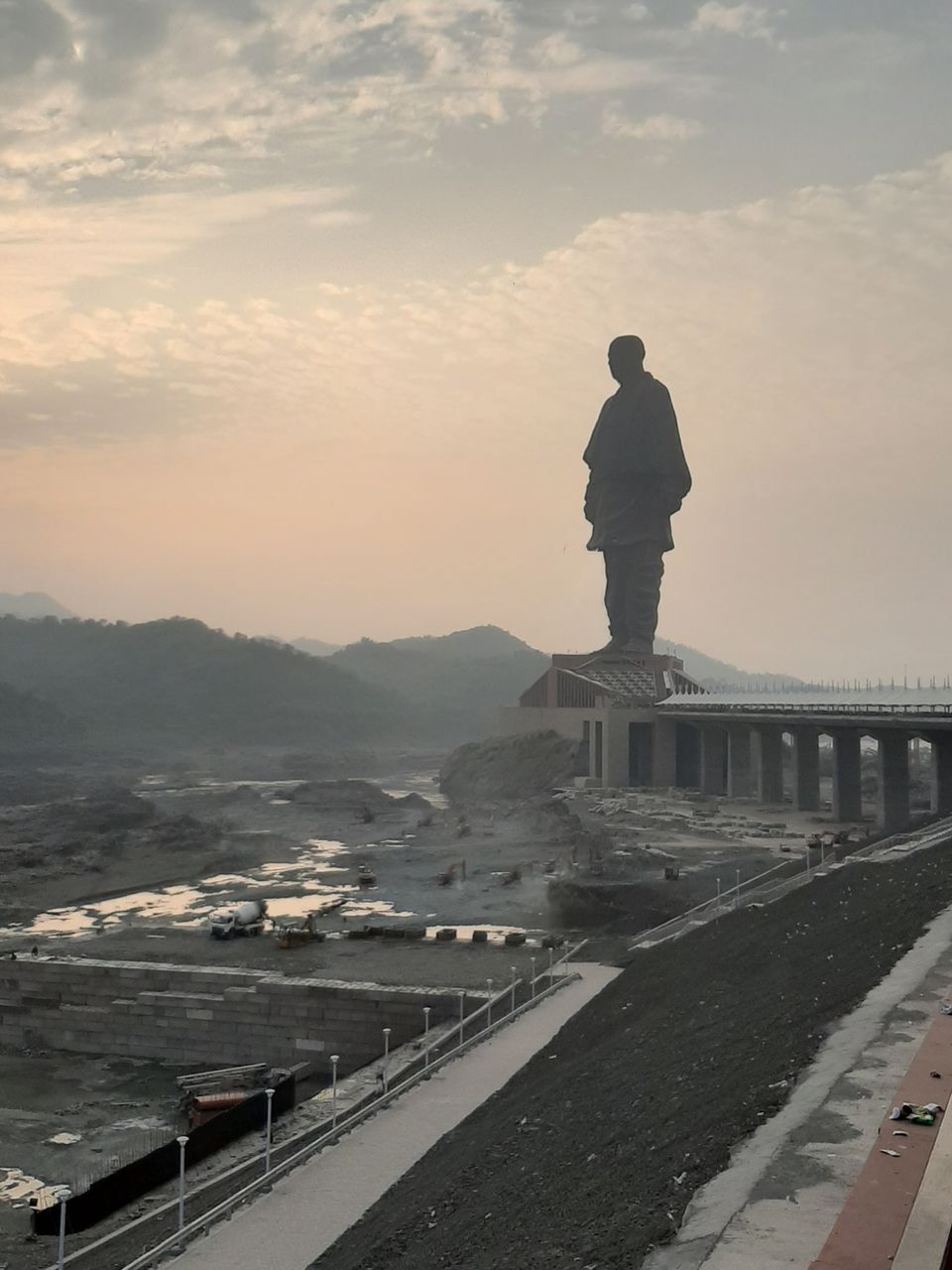 Today is the day to visit the UNESCO World Heritage site- Rani ki Vav at Patan. We started bit late, had our breakfast on the way. Today's special dish was Patra, mutter ke kachori and Khandvi. The road was rough, it took us more than expected to reach Patan.
We hired the guide at the entrance, he explained us the history and the excavation story, also showed us excavation photos. The stepwell is elegant, it has been so well designed. The carvings are clear and most of it is still intact. The place has been restored well and most the sculptures are clear. There are sculptures of dieties, vishkanya all around. It is a perfect place for photoshoot and there was not much crowd as most of the people doesn't travel here. You have to hire a cab to get to this place and return back to Ahm.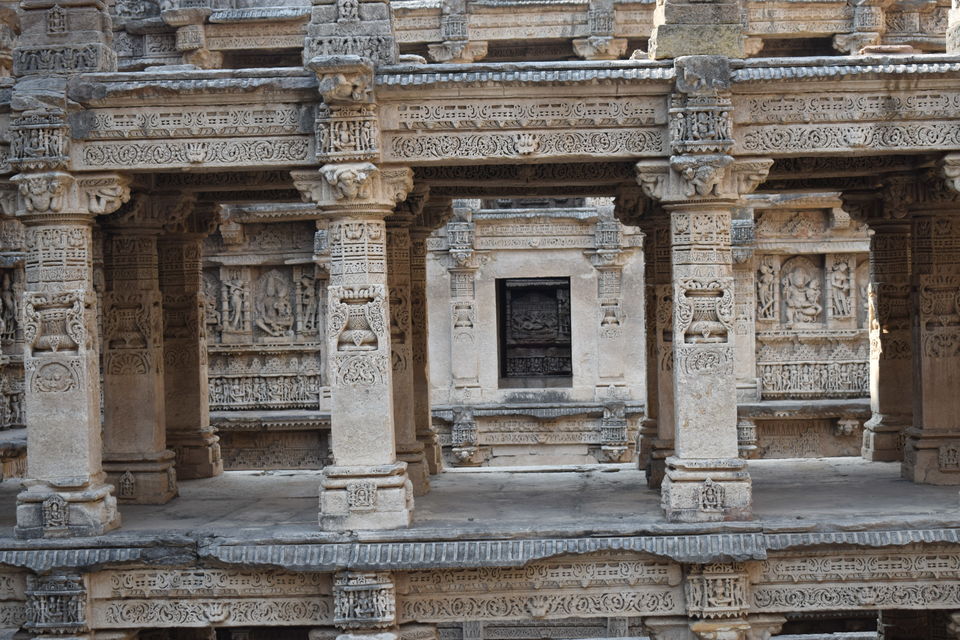 After admiring the elegant structure, we headed for Modera. There are many restaurants on the way for lunch, we choose the Kathiyawadi with the khaat seating. It was 3'o clock, the staff was having their lunch despite of that they welcomed us and served in minimum time.
It was evening, sun was descending down, we reached the site. They are working on barricades like Rani ke vav. But currently it was allowed and you can go around without limit. There are two temples both have beautiful carvings of god and goddesse, the roofs are carved delicately with designs. There is a pond with 108 small-big temples in front of the main temple. The pigeons were returning home, I got lucky and captured the flocks flying together.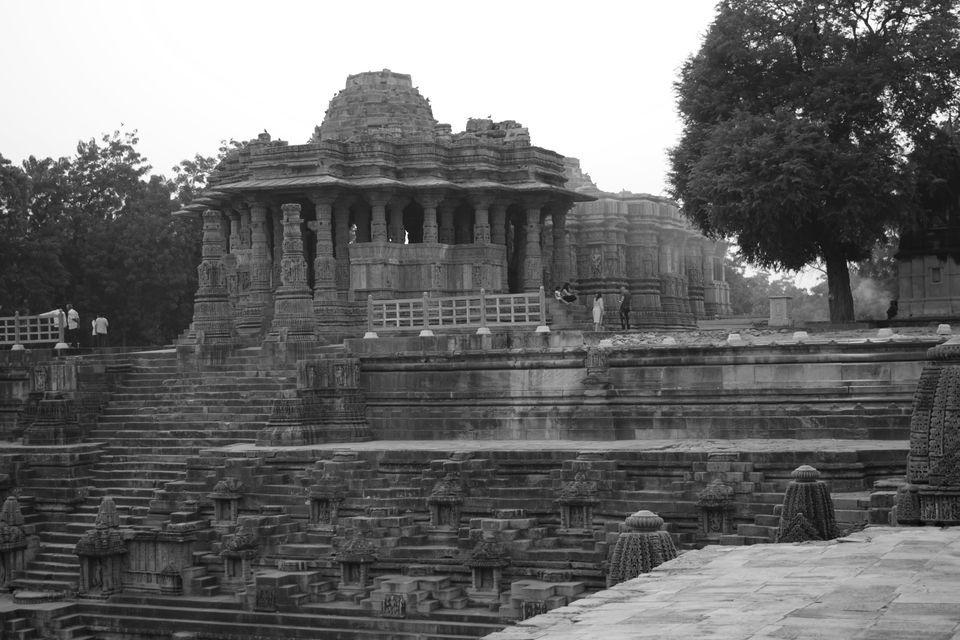 Today's day was well spend and I happen to complete my bucket list item. I am charmed by the carvings down by ancient workforce with limited resources. Each figure has detailed designs, capturing even a single saree fold or the lotus petals.
Tomorrow we leave for Rajkot via train, take rest and start to next phase of the trip- spiritual trip to Dwarka and Somnath. In Rajkot we visited Gandhiji's home, connected to it is bangda shopping area. They have beautiful bangles and moti work purses and toran. Many more things to buy from market and eat street food. Don't forget to drink Basundi at Choudhari Chowk, we hopped on 4shops to finally get there.
Accomodation:
There are not many heritage places available, I booked Divans Bungalow- the place was not well maintained, just ok to get the feel. You can go for House of MG, well maintained and good restaurant.
Food:
Every nook and corner of Ahm will give you authentic Gujarati and Kathiyawadi food.
Buy Khakras, papad, pickle, thepla from Induben.
Travel:
There is a good network of cabs available, I booked through Ahmedabad cabs. There are many third parties envolved, if you can directly connect with vendor you can save on money. The car will be definitely well mainatined and driver will act as guide.
Continue…….
Frequent Searches Leading To This Page:-
Places to Visit in Gujarat Other Than Beaches, Gujarat Budget Tour Packages, Gujarat Family Tour Package, Top Holiday Packages from Delhi to Gujarat, Best Budget Trip to Gujarat, Places to Visit in Gujarat