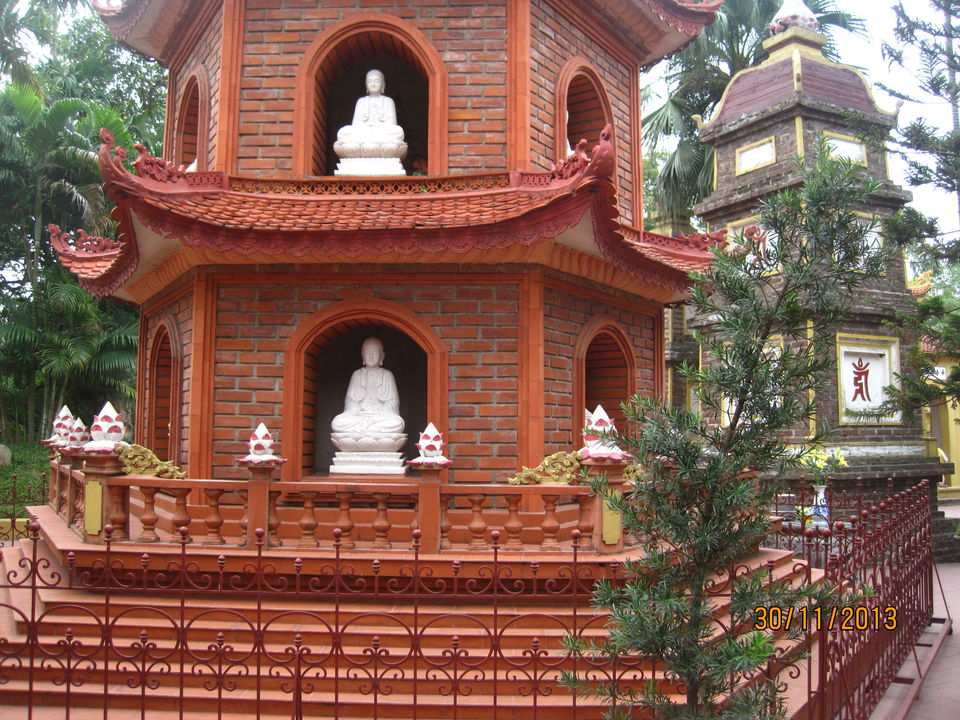 Why Go?
If you are heading to Vietnam for the first time, the capital of Hanoi is an ideal place to kickstart your travels. Indeed, it's a less intimidating initiation to Vietnamese city life than high-energy Ho Chi Minh City in the south. Sure, dodging motorbikes on the roads (and sidewalks!) is a useful skill to acquire, however the madness isn't quite in the same league. You may not believe it when you see the traffic, but take our word for it - Hanoi is positively laidback by comparison!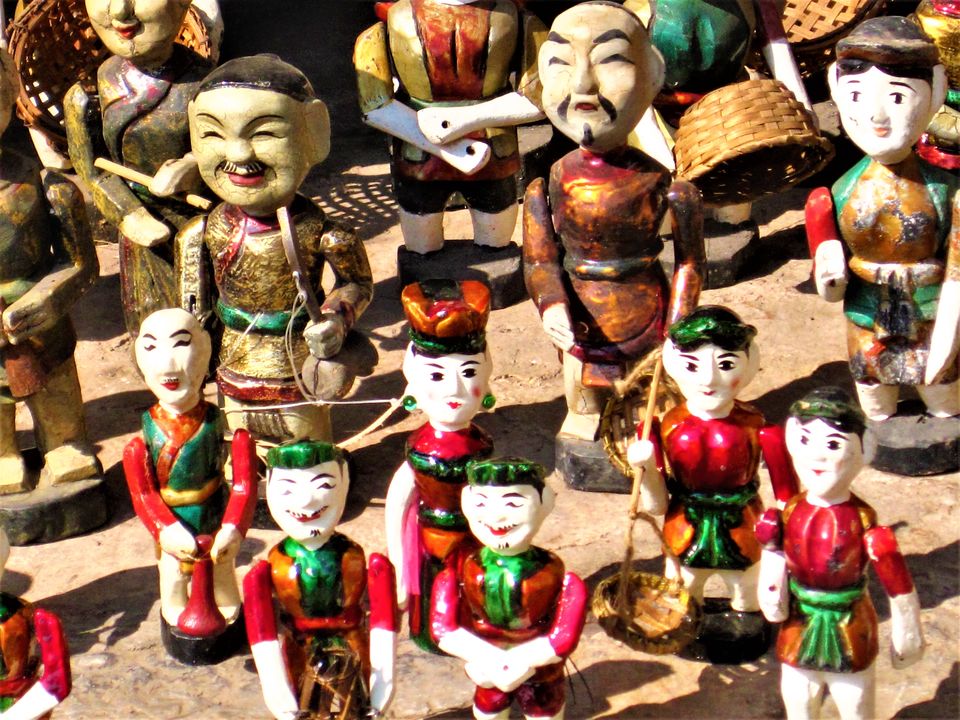 Ancient twisting streets and historical sights together with incredibly tasty street food and French Colonial architecture are just a few reasons to visit Hanoi. Additionally, because it is situated in the north of the country, the city has a cooler climate, consequently making it more comfortable to explore.
Getting there and Getting around
There are direct flights to Noi Bai International Airport from Los Angeles, San Francisco, Paris and many airports throughout Asia. Indirect flights from the USA fly via Tokyo, Hong Kong, Osaka or Seoul.
When you arrive, an airport pickup arranged by your hotel isn't a bad option. There are a few unscrupulous taxi drivers who wait to pounce on newly-arrived tourists. Alternatively, Jetstar runs a bus service which terminates close to Hoan Kiem Lake. Additionally, there is also a reasonably priced shuttle bus service. As a matter of fact, if you are staying in the Old Quarter, you can walk around the lake from the drop-off point.
Hanoi is, in fact, very walkable, but other transportation methods include cyclo, electric bus and motorbike taxi together with regular taxis. If taking a taxi, make sure it's a reputable company and if possible ask your hotel to arrange if for you.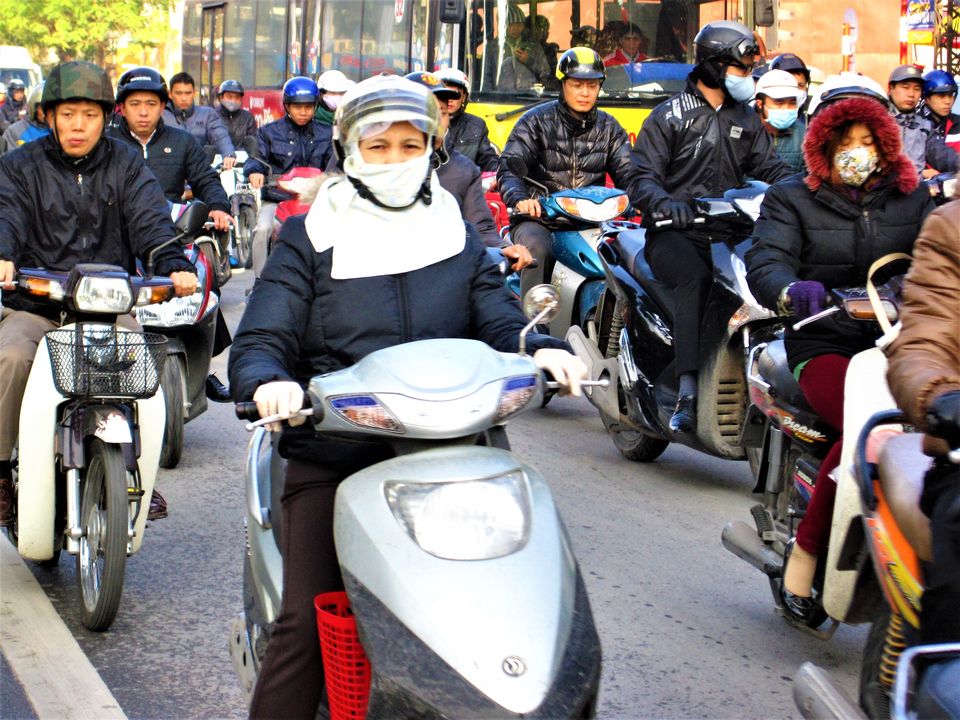 Checking In
There are two main areas that visitors choose to base themselves in. Hoan Kiem is in the city center and encompasses Hanoi Old Quarter. This bustling area brims with lovely colonial buildings and galleries, not to mention an abundance of shops and restaurants. Alternatively, the district of Ba Dinh is where the Ho Chi Minh Complex, Temple of Literature and many other historical buildings and museums are located.
The iconic Sofitel Metropole offers a touch of old-world colonial charm. The hotel has welcomed famous guests such as Charlie Chaplin, Joan Baez and Jane Fonda. Grahame Greene wrote 'The Quiet American' whilst staying there. On the other hand if The Metropole happens to be beyond your budget, there are many hostels, guest houses and mid-range hotels that provide excellent value for money. We stayed at the mid-range Hanoi Legacy Hotel which is situated in the heart of the Old Quarter (a great choice!)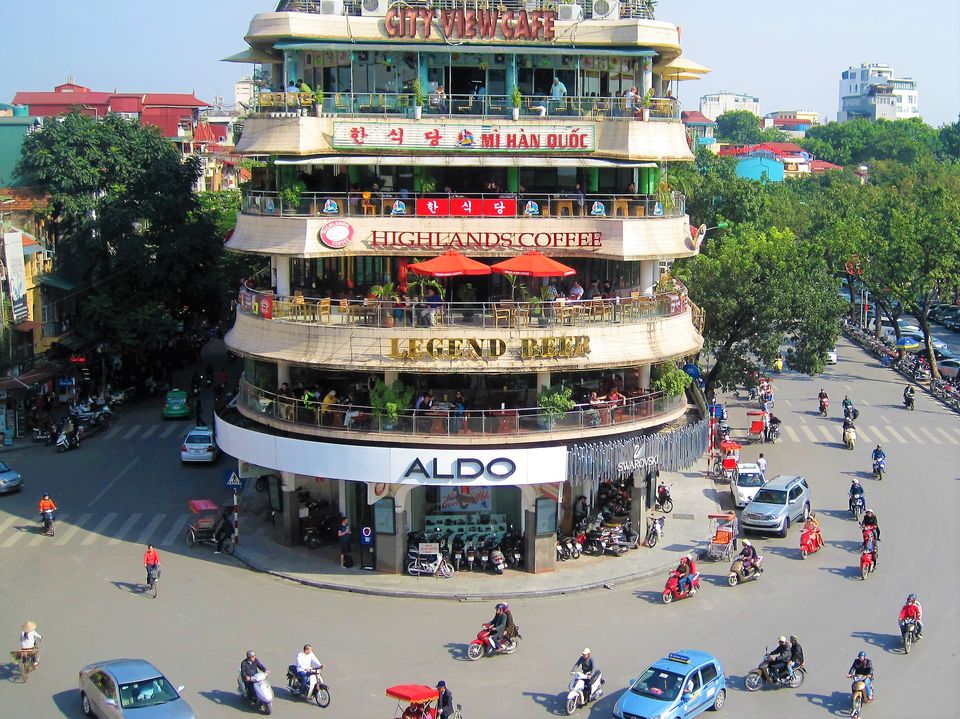 Day One
An introduction to Ho Chi Minh
After grabbing some Banh Tieu (doughnuts) and a Vietnamese drip coffee at a café in the Old Quarter, head over to meet Vietnam's most beloved president, Ho Chi Minh (also affectionately known as Uncle Ho).
Check out the Ho Chi Minh Museum where you can learn all about the revered leader. In fact, his embalmed body lies in an imposing mausoleum located nearby. Indeed, the faithful come from all over the country and consequently file soberly past his body to pay their respects.
Adjacent to the mausoleum, it is possible to visit Ho's home, a modest house on stilts, situated next to a lily pond. Furthermore, it's a fascinating insight into the life of the man whose influence still plays a major part in Vietnam today.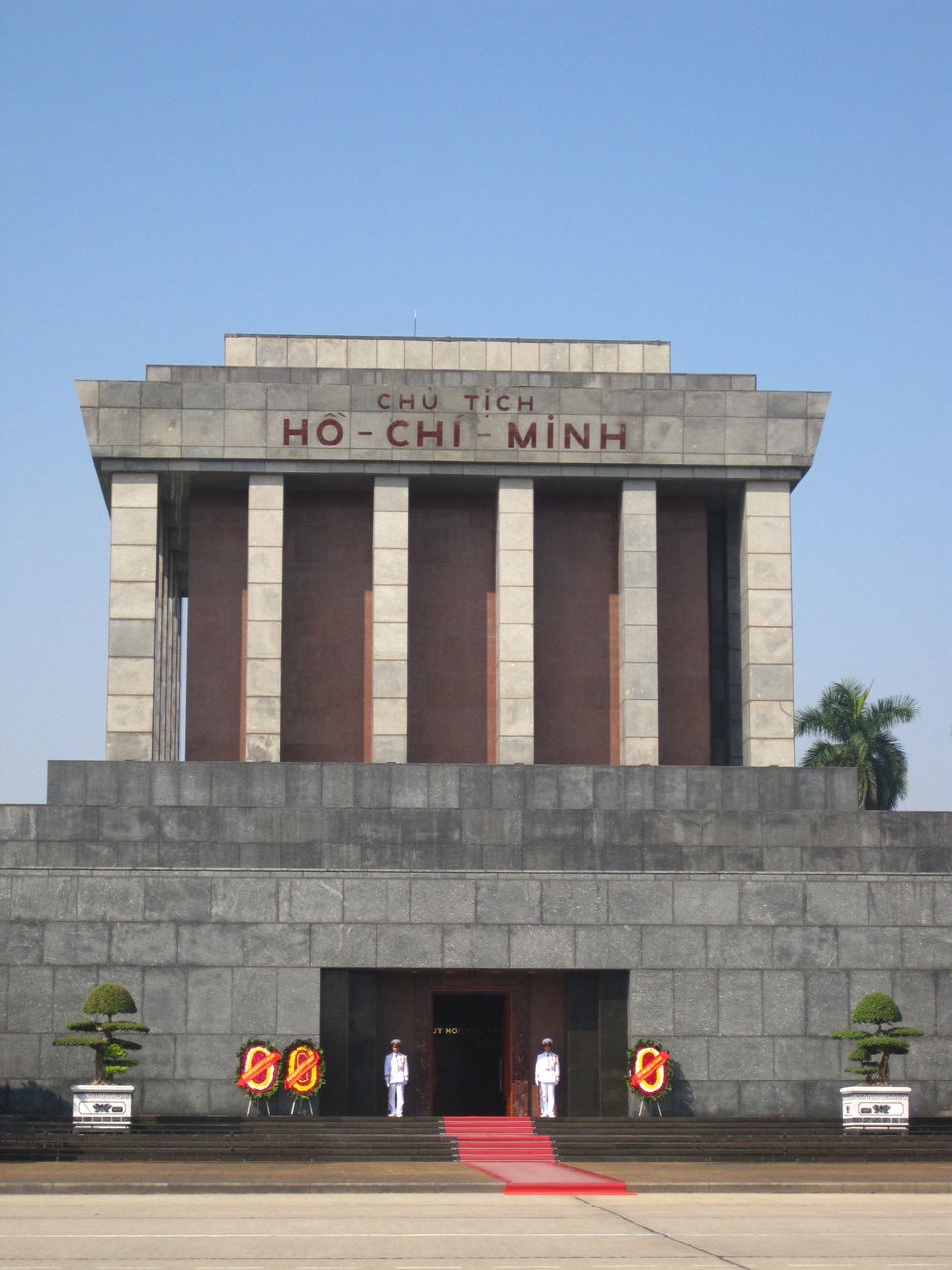 Tran Quoc Pagoda
Tran Quoc Pagoda on West Lake is a serene spot and is, in fact, the oldest Buddhist temple in Hanoi. Situated on a small island, the aroma of incense wafts through the air as prayers are said at the various shrines. The pagoda is an impressive structure and there is also an adjacent bodhi tree gifted by India. As a matter of fact, it is said to be a cutting from the original tree, under which Buddha achieved enlightenment.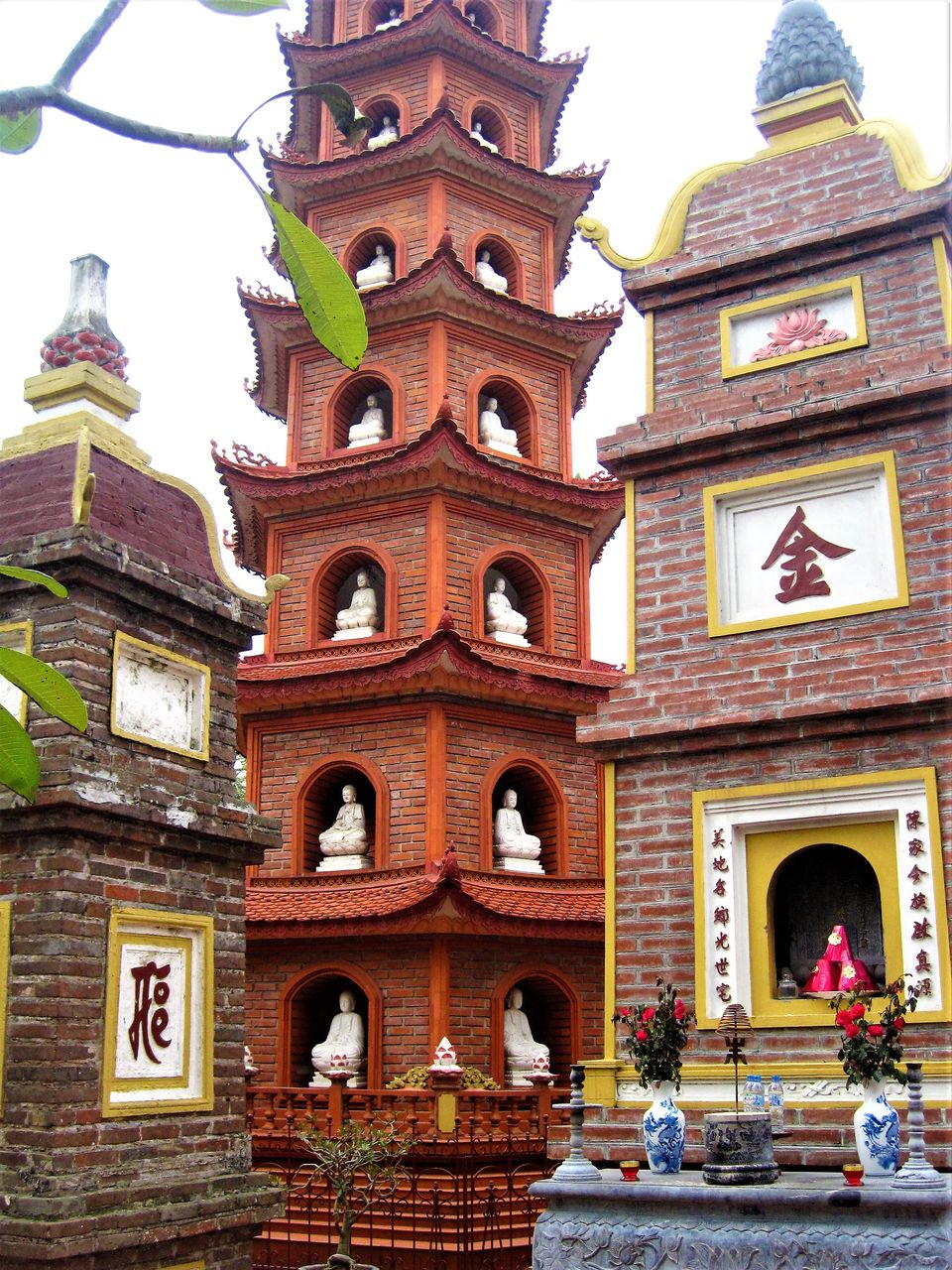 The Temple of Literature
The Temple of Literature was Vietnam's first university and is dedicated to Chinese philosopher, Confucius. The complex consists of five walled courtyards together with a pond and gardens. The temple is, in fact, a fine example of traditional, well-preserved Vietnamese architecture. Hanoi students head here on Graduation Day to take selfies of themselves in front of the temple.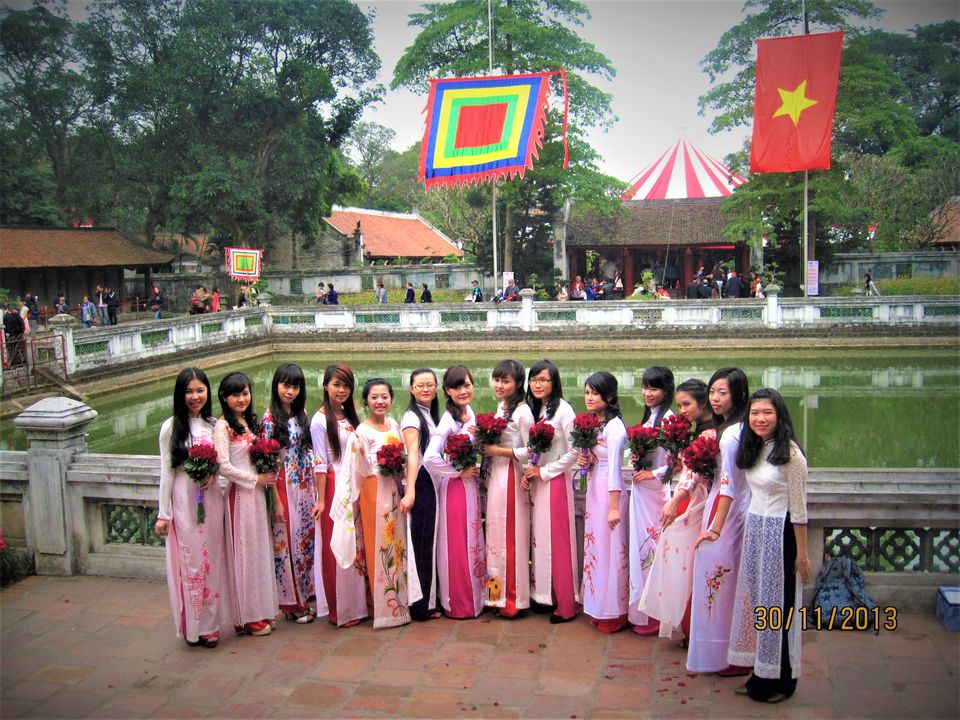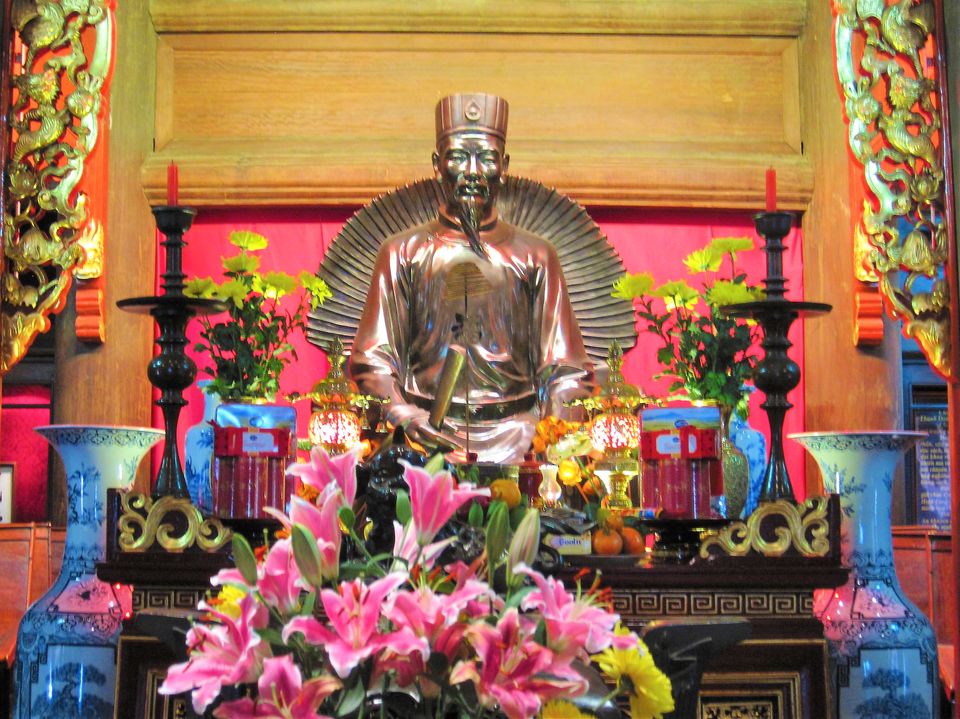 A Restaurant with a Purpose
On the opposite side of the road to The Temple of Literature, is an inspiring restaurant. Having dinner at KOTO means not only will you enjoy some fantastic Vietnamese cuisine, but you will be supporting a worthy cause. KOTO (know one, teach one) is a restaurant which gives local street kids the opportunity to train and consequently work at the establishment. The aim is that the kids can initially make a living and eventually build a career.
Day Two
A Walk around Hoan Kiem Lake
Start the day with a stroll around Hoan Kiem Lake. Walk across the iconic red bridge to Ngoc Son Temple, where food and flowers are offered by worshippers. On the other side of the lake, stop off for brunch at one of the many cafes overlooking the lake. Newly married couples pose, using the lake as a scenic backdrop to their wedding photographs. On weekends, foreign tourists will often be approached by friendly Vietnamese students who are keen to practise their English.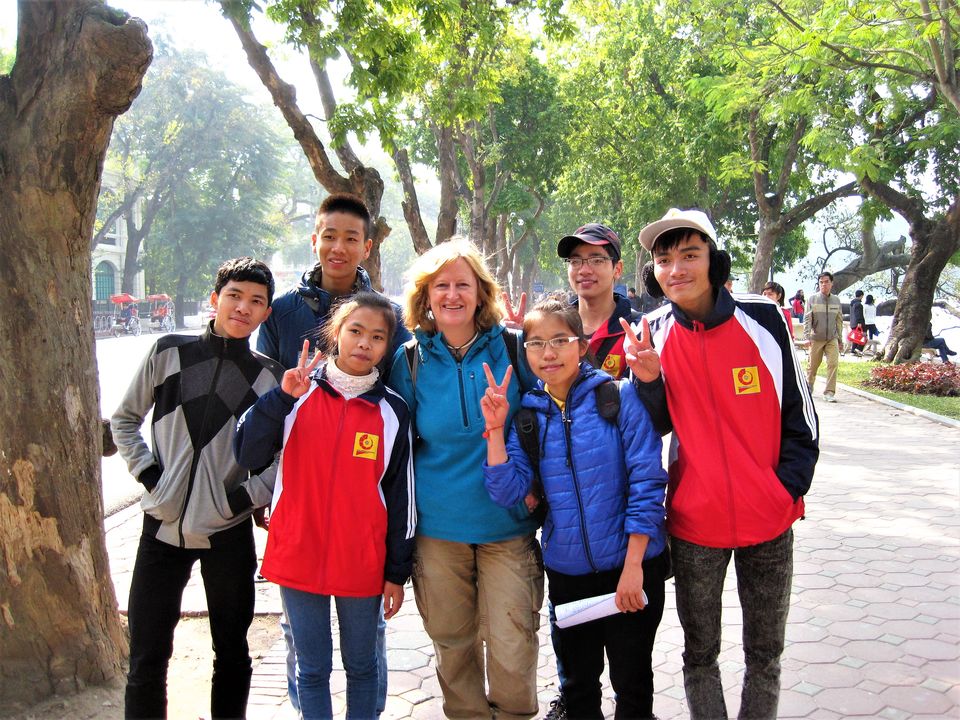 The Vietnam Women's Museum
Take a detour to drop in at The Vietnamese Women's Museum (36 Ly Thuong Street, Hang Bai Ward, Hoan Kiem). This excellent museum documents the place of women in Vietnam society. It's a light and airy contemporary building and the exhibits are beautifully presented. Indeed, it's fascinating to learn about the prominent and important roles that women played in The American War.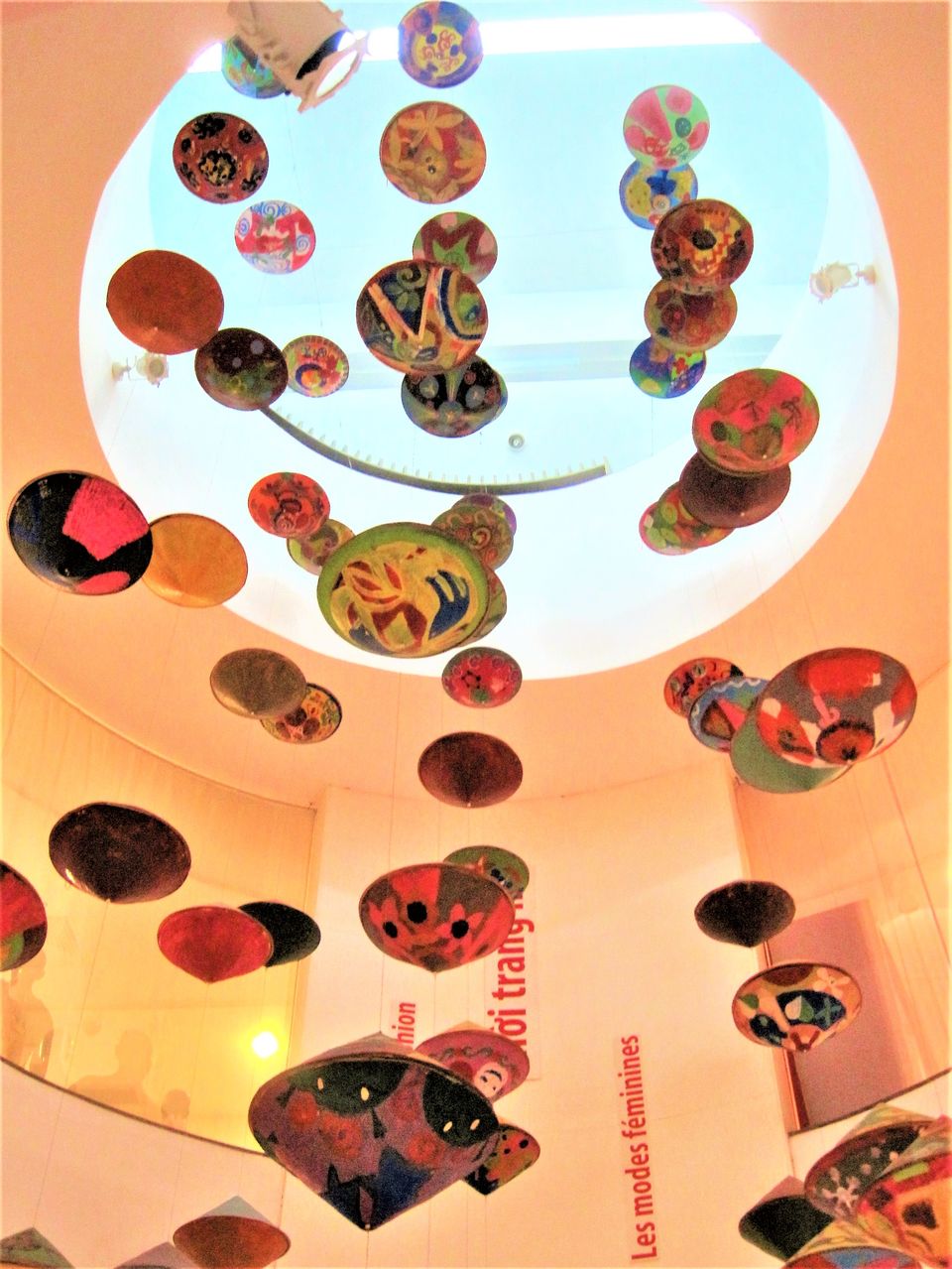 Experience a Water Puppet Show
One of Vietnam's oldest traditions is water puppetry, dating back to the 11 th century and originating in the villages of Red Delta area. The shows are performed in waist-deep pools and puppeteers are situated behind screens, making it appear that the puppets are moving across the water. Additionally, an orchestra plays traditional Vietnamese to accompany the performance. It is certainly a unique experience and definitely worth the very reasonable ticket price. (Lakeside at 57B Dinh Tien Hoang).
Explore Old Hanoi
Spend the remainder of your time in Hanoi exploring the charming Old Quarter. The area is a captivating labyrinth of streets with an abundance of cute shops, cafes, street food, markets and hidden temples. Furthermore, the street names reflect the merchandise that are sold - bamboo, silk, shoes and so on. It is, in fact, an ideal place to pick up a souvenir or two, but don't forget to haggle!
A Toast to Two Days in Hanoi
Hanoi Social Club (6 Hoi Vu, Hoan Kiem) is a cool venue situated in the heart of the Old Quarter. Housed in a 1920's French colonial building, it's a funky and chilled place to have enjoy some excellent food and a glass of wine while you reflect on your whirlwind visit to Hanoi.
(Please note that Vietnam is in the process of re-opening its borders to tourists. Consequently, there may be certain restrictions and requirements that need to be met regarding COVID-19. Please ensure that you check out the latest information).