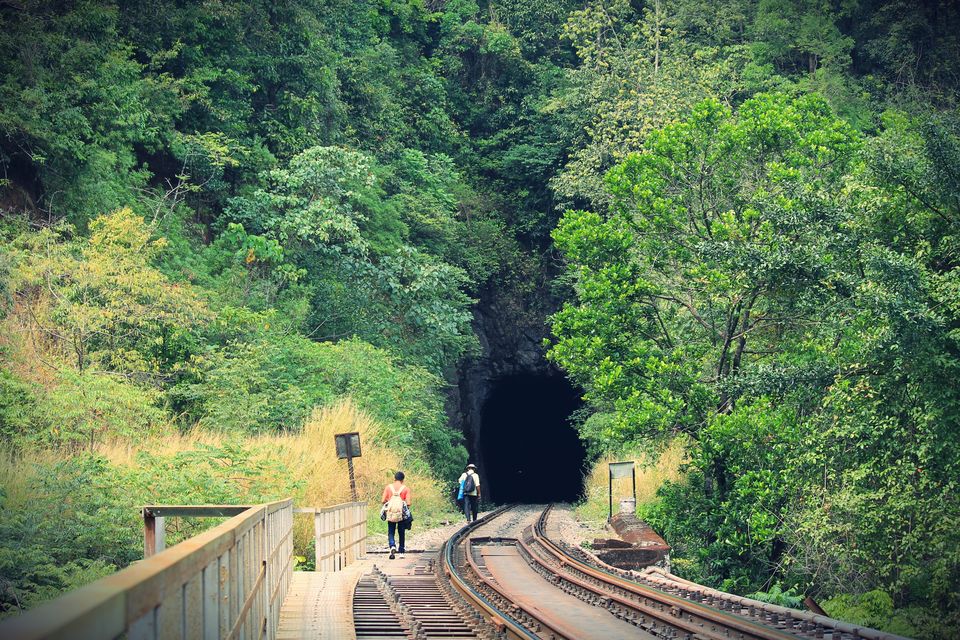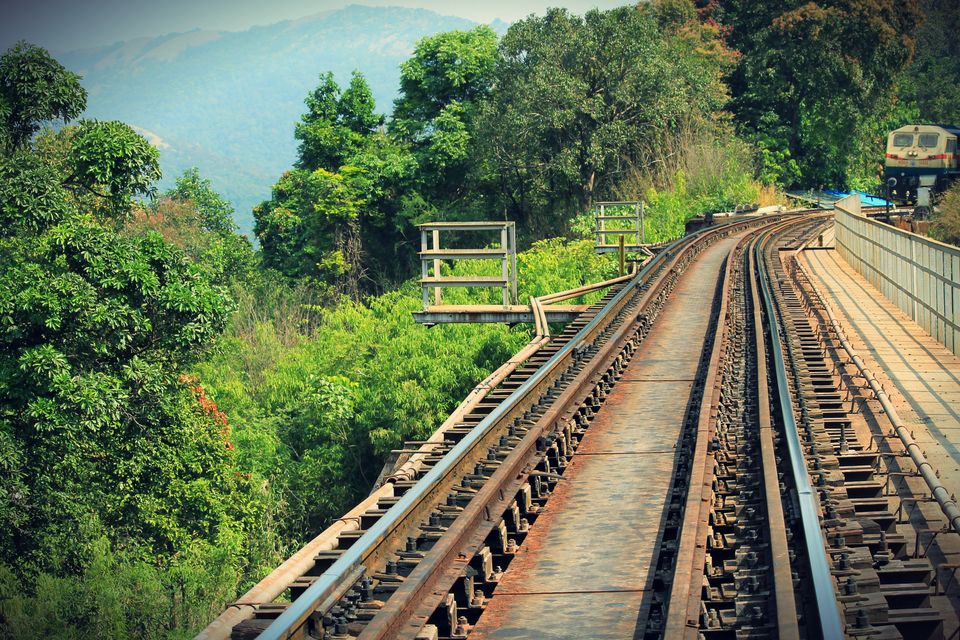 "The Green Route Trek" a.k.a "The Sakleshpur Railway Trek".
Caution/Warning: The Green Route Trek is "BANNED" and is illegal to trek. A case will be registered against you and you'll be imprisoned for a day or two if you are caught by the officials. At the very least, you'll be fined heftily.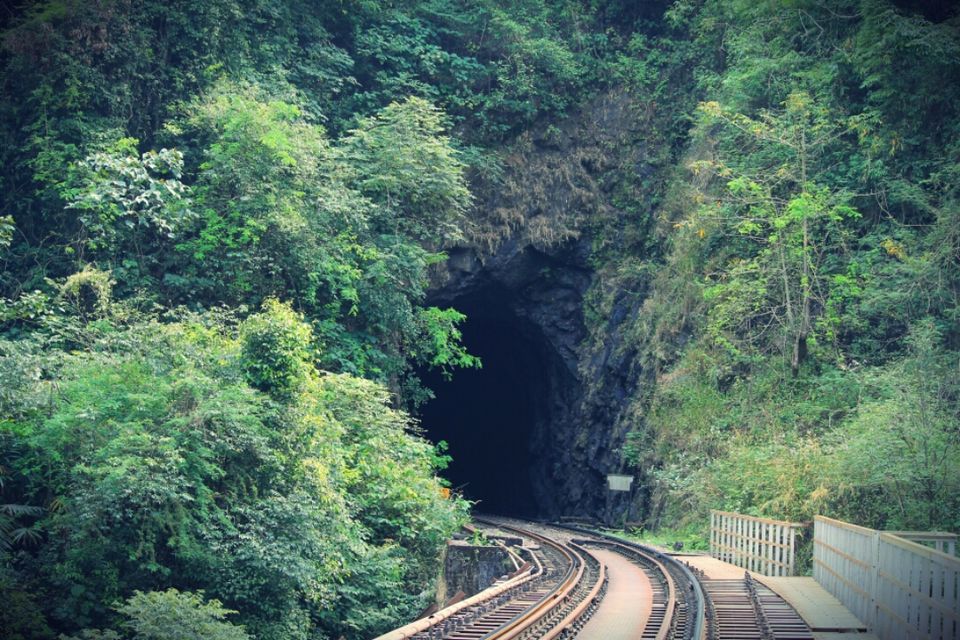 Yeah, that did scare me too. But how did I do it?. Here's my story.
I am beat. The city life sucks. Sleep is next to impossible. It's been a while since I've been crazy. So it is only fitting that I take this journey or mini odyssey to reclaim life. A journey with a different direction; a direction which leads to those unexplored hill havens of western ghats to rediscover the landscapes from a fairy tale which makes me forget the difference between dreams and reality.
It's a month end and this particular trip has to be done on a shoestring budget. I crave to wander those surreal places without putting a dent in my pocket. With the right kind of planning and a little help from the internet god, I intend to make this trip on a damn cheap budget that would make Robert Vadra go "Are you serious!" but in a good way.
[FYI I make this trip just under the rock bottom price of INR 565 per day excluding fuel and contraband *wink*. After all, when you pay for the experience, you are a tourist. But when you just go out there and get it, you are a traveler.]
This trip is about some serious touring and I plan on traveling alone; but then, I tag along my crazy cousin (neither a naxalite nor a convict), just because I need someone to fight with me when I show off my WWE skills while being intoxicated; because let's face it, younger siblings and cousins - best props ever.
Why the Illegal Green Route Trek?.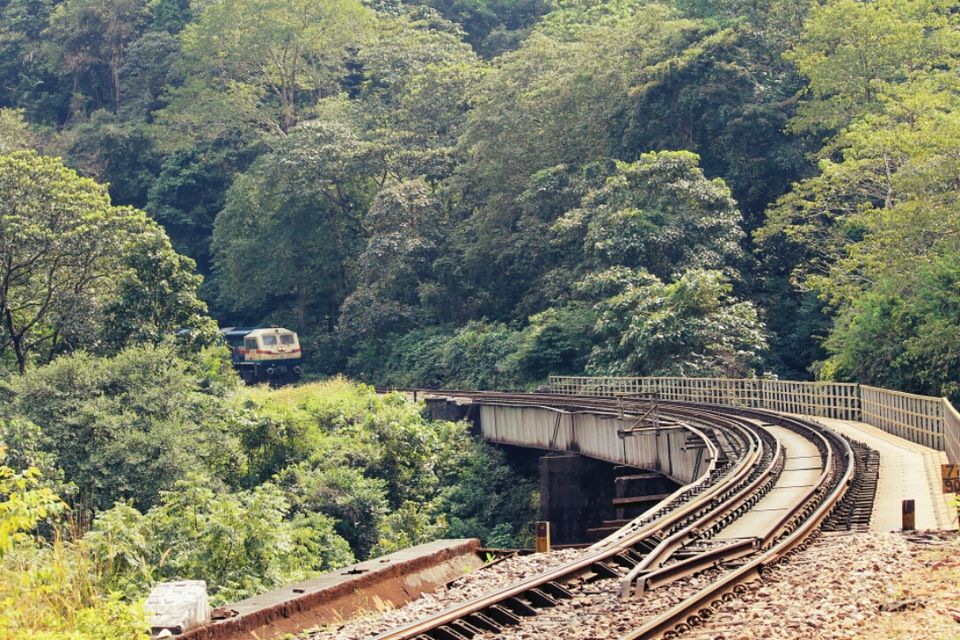 Mainly because its illegal. I mean what's the fun without the fun right?.
Yeah, and also because the western ghats in itself has more secrets and surprises than half the world combined. There are places to go and sights to see in the western ghats that will surprise you beyond belief. The green route trek is one among them. Nestled 3800 feet above sea level in the foothills of the western ghats with miles and miles of lush greenery, the forests here are more mysterious than the amazon. With numerous waterfalls accompanied by flora and fauna, 57 tunnels and 109 bridges with varying heights, the green route trek (52 kilometers total) is every trekker's eternal paradise.
Why is it Banned?.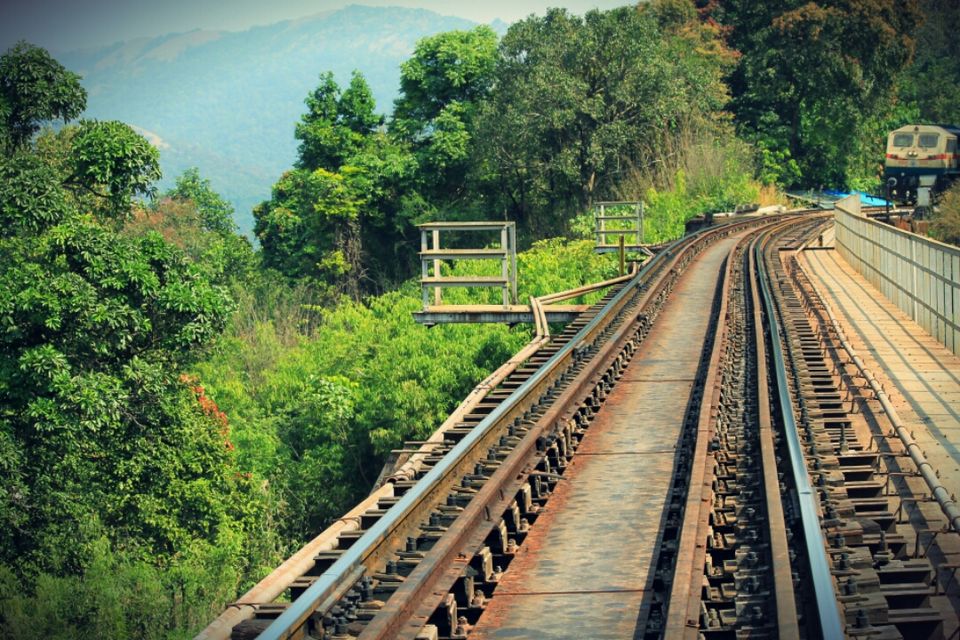 People have got lost here. "Some have even died" they say. Some say "the bridges are not safe, the construction is rusted. Reconstruction is in process". And its all true.So, we gear up to match the color of our motorcycles. Wait, what??. Yeah, you read that right, while others match their t-shirts with their denims, we (The Royal Enfield fanatics) match ours with the color of our motorcycles. The engines crank. All we hear is the orchestral sound of perfectly timed signature RE thump. Sweet. They run perfect. We check the odometer and get ready to get out there and fill ourselves with full of positivity of life by visiting those splendid waterfalls, magical forests and over worldly picturesqueness. Let's ride was unanimous.
The Hassan highway. We cruise effortlessly on the outskirts until the crave to indulge ourselves with India's favorite drink (the almighty chai) kicks in. Good old tea. Feels good. The journey continues and we shed our old skin and live a little, de-stress and forget our troubles.
A few more miles and we reach Hassan. The trees do a canopy along the route. Treat for the tired city eyes. Makes us feel special while riding. And finally we see it. The route which divides Donigal and Hongadahalla. The roads are bad. The rocket speed stops. Ending up just as Dillinger is not a good idea. We take the Hongadahalla route and push a few more miles before we call it a day. The camping tent comes out. Feels like a freezer here. One more sleepless night. No regrets though.
We sleep for 2 hours and the dawn kicks in. Splendidly beautiful. The morning mist caresses our faces like we are someone special. Its about time we reached Hongadahalla (hongralla as called by the locals) a sleepy little hamlet some 50 kilometers from Sakleshpur. We find no roads. Absolutely none. Its more like off roading on our metallic motorcycles. Fun times.
Why Hongadahalla?.
Here's the "here's-how-you-can-do-the-illegal-railway-trek" part. The actual green route trek takes us along two stations - Yedukumeri and Donigal. That's where you find officials. You most likely have 100% chance of getting caught and ending up in prison. But, there's also a different route, an unconventional one, a treacherous one, taking along the jungle and grasslands and what not. With blood sucking leeches and thick trees and obviously more challenging terrain, which without a guide is impossible to even think about attempting.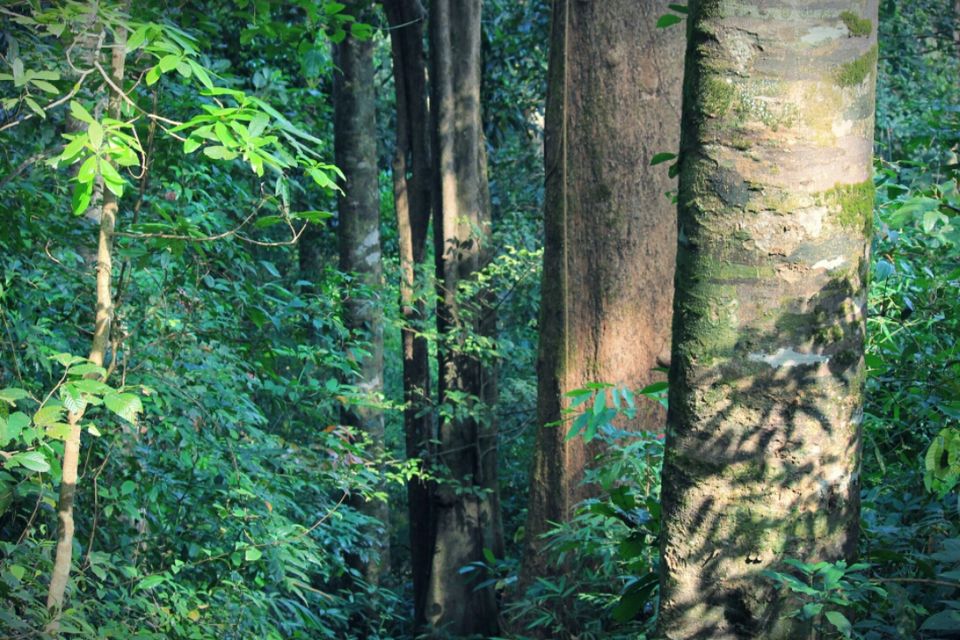 Rewind a month back. My crazy cousin, one hell of a brilliant chap, the one who's responsible for us to trek on that illegal tracks, hires a guide (residing at Hongadahalla) who knows all the nooks and corners of those unforgiving forests of the western ghats. Well, the guide also knows those places and some railway employees where we were not to get caught by trekking along the rail road. (Hehehe smirk).
Mr. Nayan (our guide) is a simple man. Very welcoming; treats us well. We park the beat up motorcycles at his residence and take his 4×4 for a spin on those off roading tracks. Bumpy but fun. I mean serious fun. The locality is desolated. No fancy structures. No traffic. No madness. Its calm as ****. Just what we need. Invigoration for the senses.
We get ready for a long trek. He provides us rice cakes called as "Akki Roti". We eat some. Pack some. "The trek starts from Kaginahare and ends at Gundya. 28 *bleeping* kilometers through the jungle and the tracks" he says. "Its 8 am and we have to reach Gundya by 5 pm" he says. We feel ecstatic. Finally we are doing one of those treks we always wanted to do. The one which we were trying to do, dying to do for years now. "The Illegal Green Route Trek". Goosebumps.
The tracks are half way through the trek and some parts of the forest are so bloody thick, we have to use the guide's machete to get access. Take my word for it. Trekking here without a guide is impossible. Getting lost is inevitable. Not to mention getting caught and spending a day or two in prison.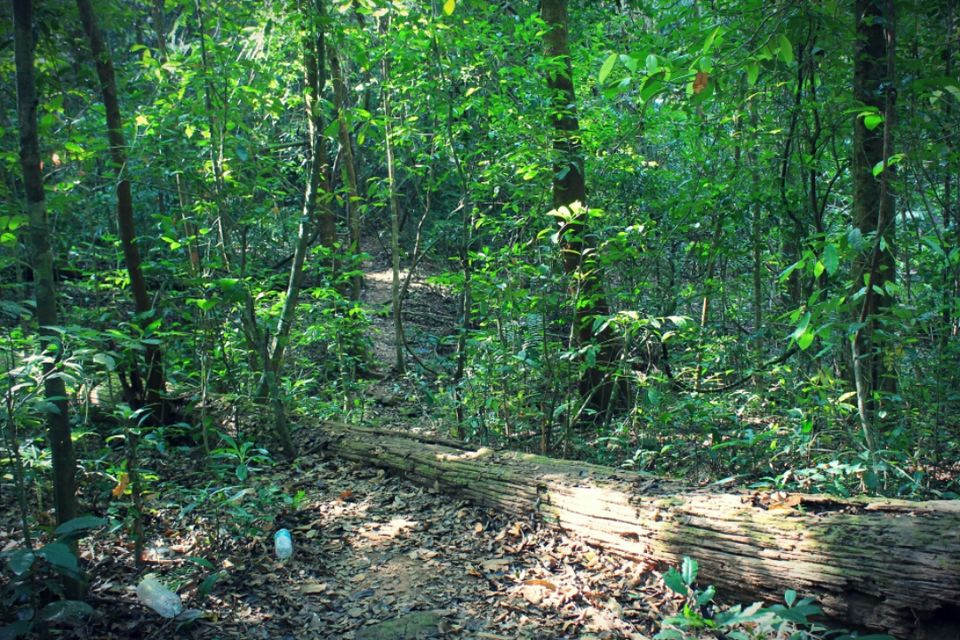 Thirst is as basic as breathing and in our search for life saving water; we end up finding some which is pure than the purest of Hema Malini endorsed Kent water. Blood sucking leeches are common. Shedding blood in the forest is mandatory.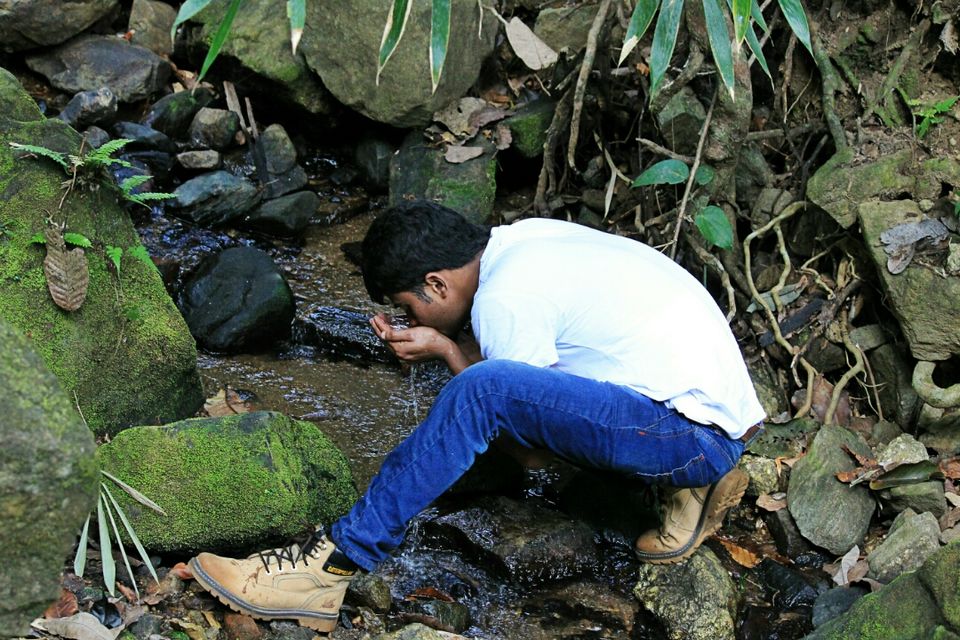 We trek a few miles, snaking our way around the grasslands and the forest. Amongst the chirping birds, crawling reptiles, running water, and the lush greens. And finally, at a distance we see it. The tracks. It would be an understatement if I say we are kids in a candy store. Trekking on these tracks happens to be among the top ten treks on our list and being here is just pure excitement. What makes it more exciting?. The fear of getting caught. I mean its bloody "BANNED". Awesomeness.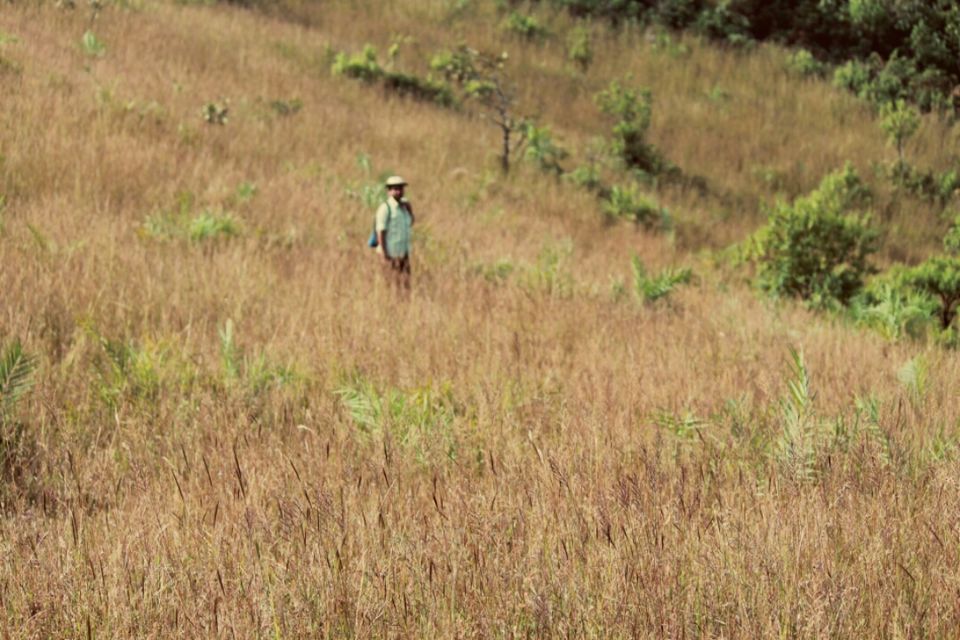 We do a total of 27 bridges, 16 tunnels, 4 water spots, 1 abandoned railway station and 2 heavy land slides. 2 trains pass us, 1 being a railway wagon which carries work material and other being a passenger. We meet a couple of railway workers too. Hear stories about the trek and click a few pictures as well. The sight all around inspires. It's on a whole different level. Its pure.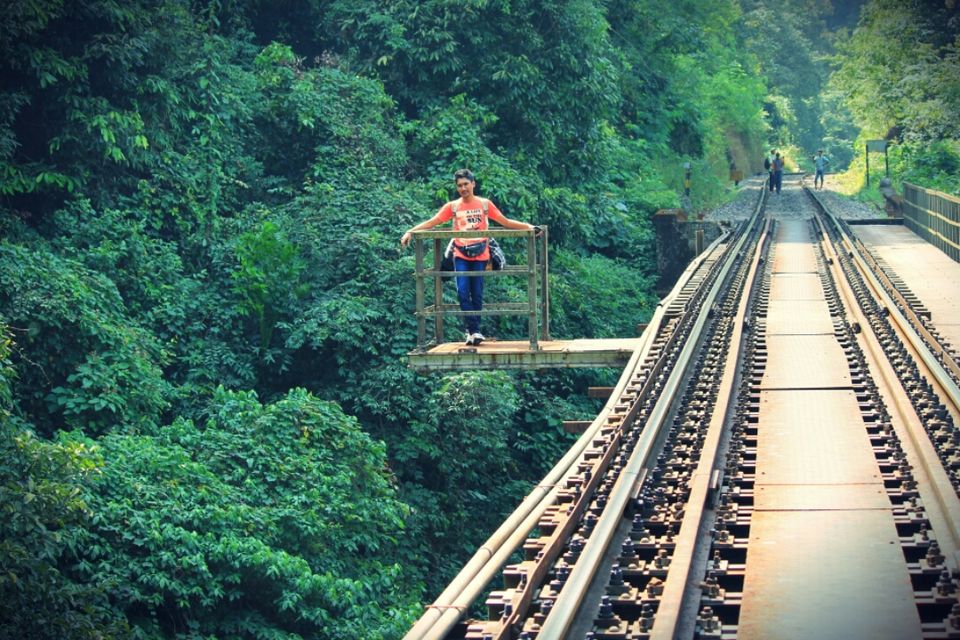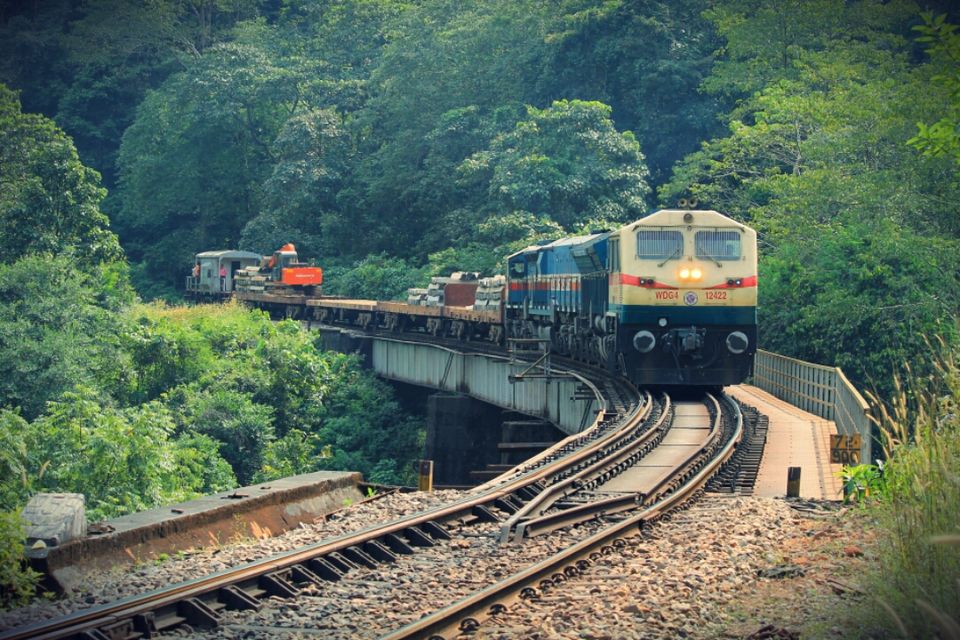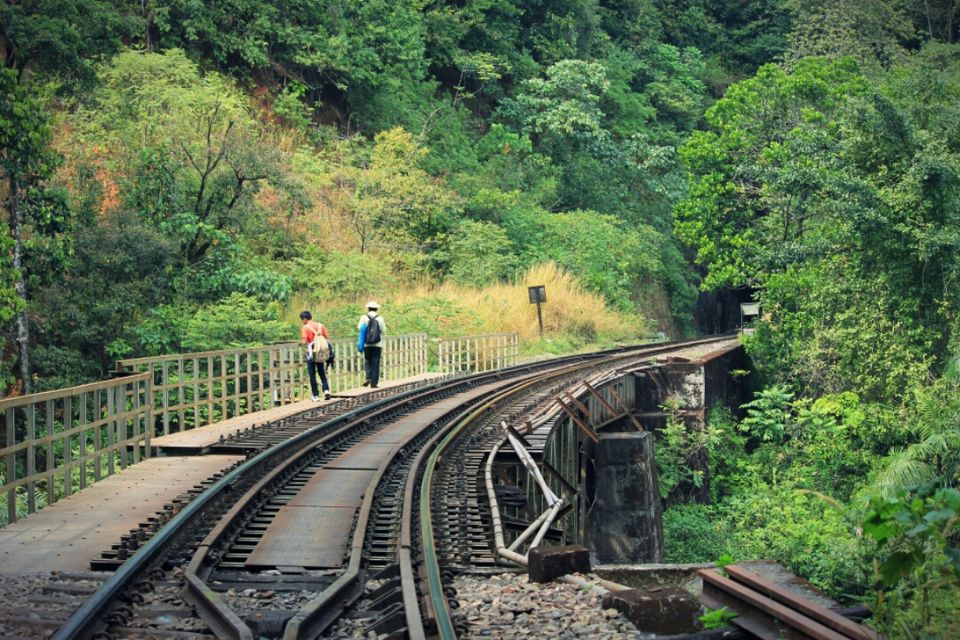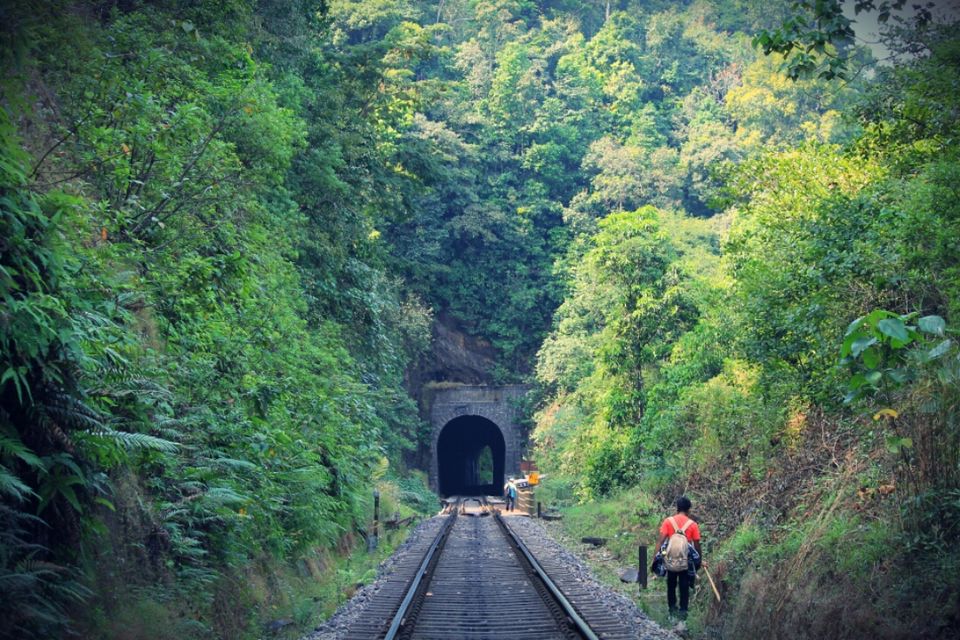 We trek again. And then, all of a sudden we hear whistles. A railway trolley speeds towards us. I see two railway officials on the trolley. My heart skips beats. This is it. We are caught; we think. We just stand there blank. Nothing's on our mind. You know, that feeling when you are caught. But this feeling is a two notches higher. We are getting a case registered on us we think. The trolley approaches and the officials give us a stink eye. We stand guilty. As we look, the trolley speeds past us. The officials seem to be in no mood to get us convicted. They were whistling to get us off of the god damn tracks so that we wouldn't end up as track kill.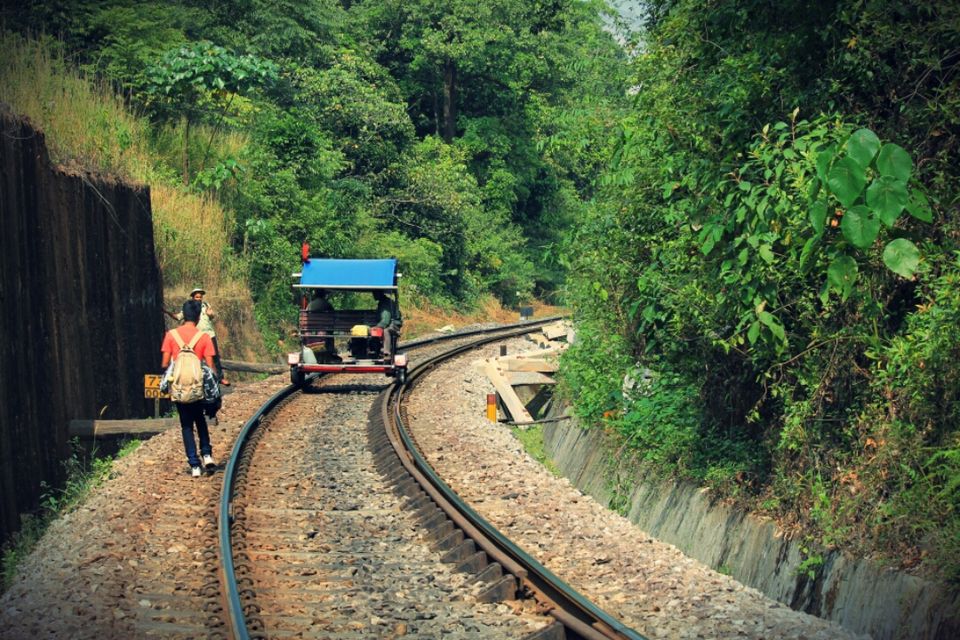 They disappear. Such a relief. The very next thing we do is empty our bladders and just laugh. We laugh like drunk f***s. Waiting for a while seems to be the best thing to do. The beauty of the western ghats is too good to pass up. Again we make pace. Slowly, admiring the surroundings.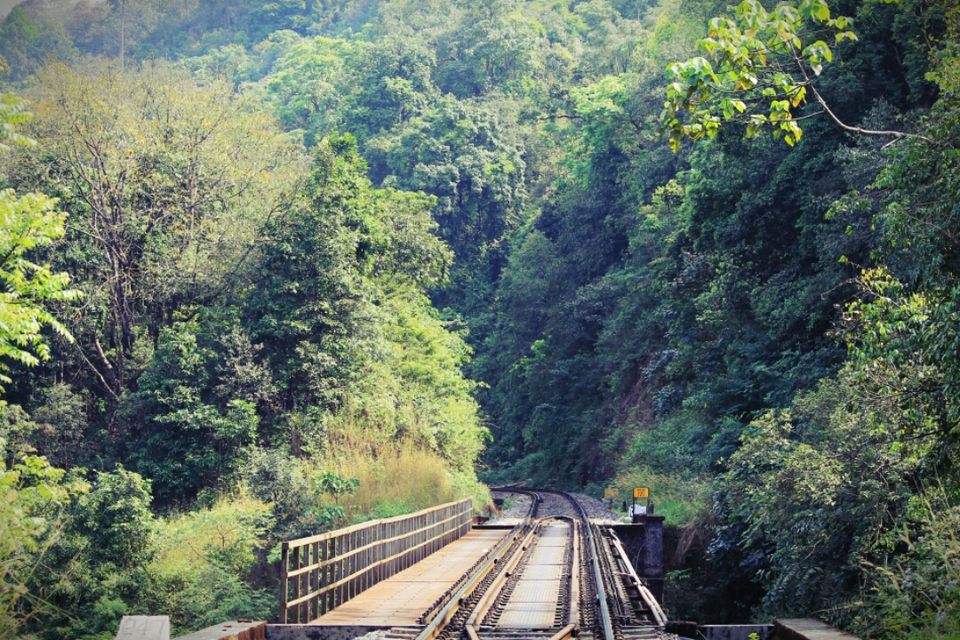 A few miles in stands a magnificent tunnel. Tunnel number 25. "This must be the holy mother of tunnels" he says, my cousin. 553 meters long. A tunnel for more than half a kilometers; just mesmerizing. Entering it feels spooky and the chill breeze inside makes it worse. The water from the mountains seep from the top, dripping drop by drop, making a weird smell on the tracks.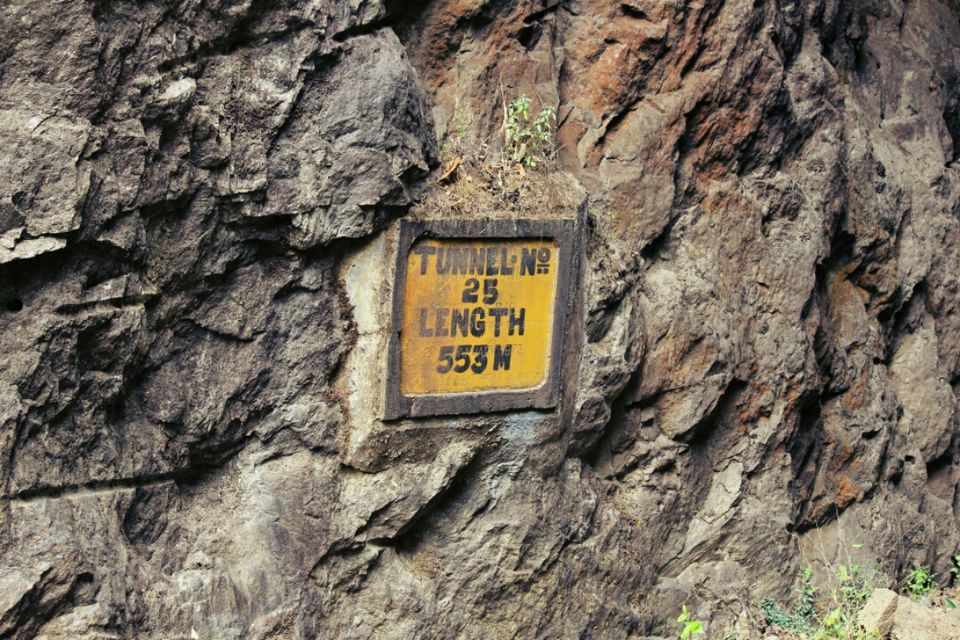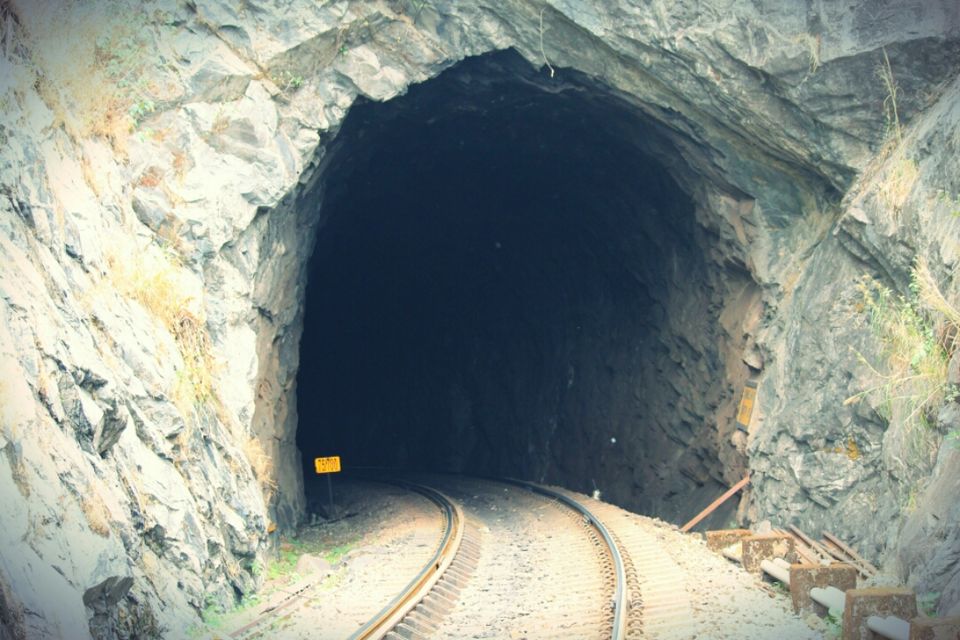 Its pitch dark inside. We can't see a thing. We fear of snakes and reptiles. Sometimes we slip. Sometimes we fall. "What if a train comes?" he asks. No replies. Even Batman would have chills entering this tunnel. The only source is a small beam of light from the torch we carry. Its the only life saver for the next 500 meters.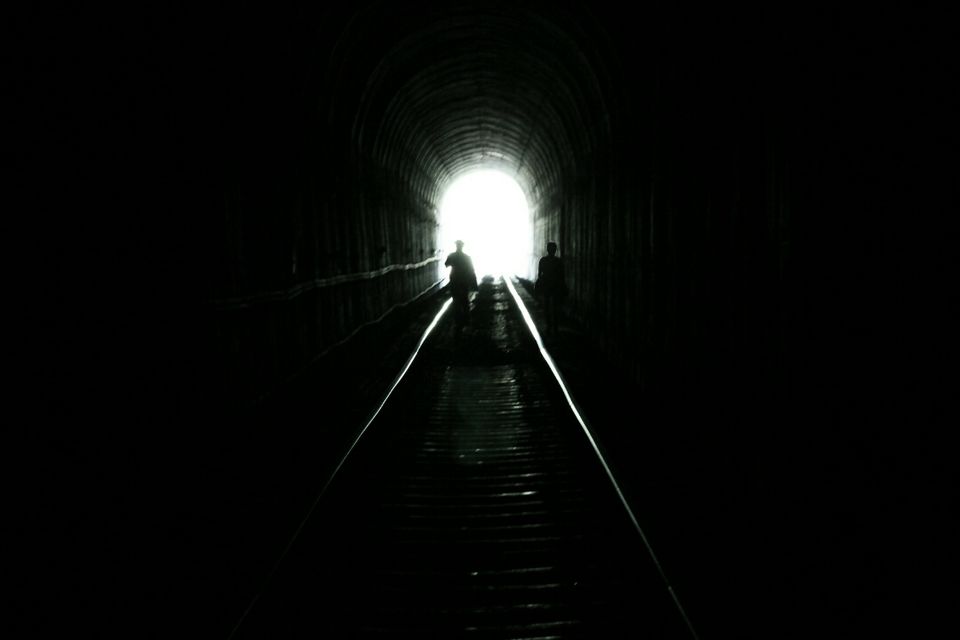 Walking past miles and miles of eye candy, we finally bid adieu to "The Green Route" and enter the forest again. Ah the forest!. The leech infested forest. More treacherous than the one before. Anyway, the sight of the river Kempuhole inspires us to keep the horses moving. With a few slips, falls, tumbles and slides we finally reach civilization. Kempuhole greets us. And take my word for it, No chlorinated Olympic size swimming pool gives you the pleasure of mother nature's Jacuzzi. The water is so splendid, swimming here makes you feel like a maharaja.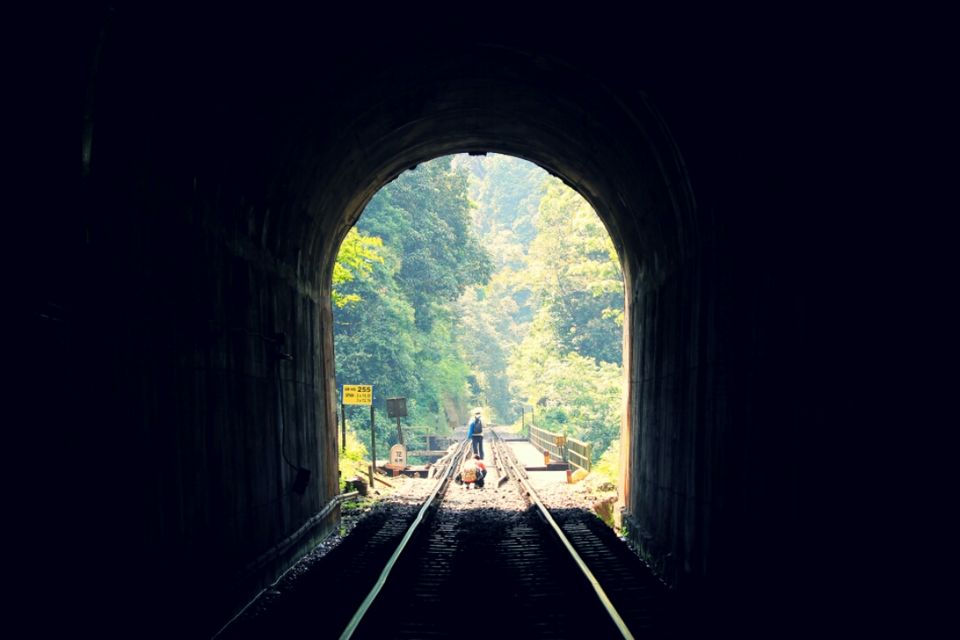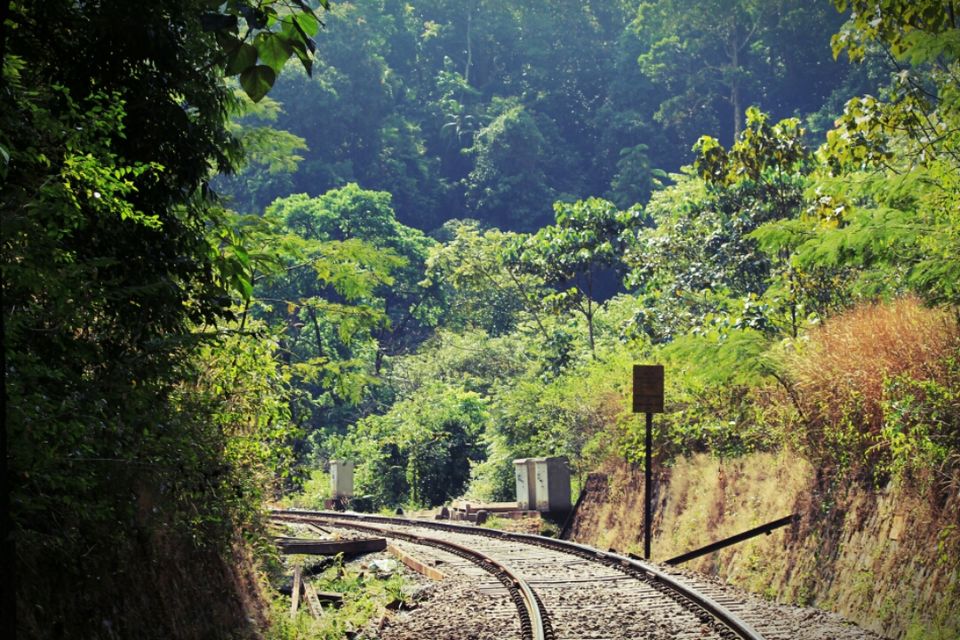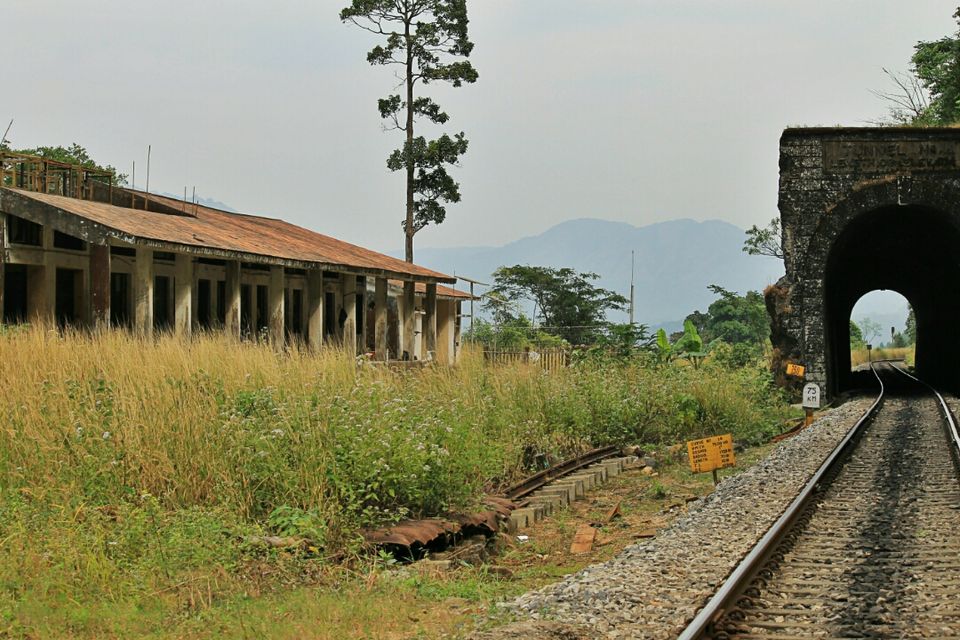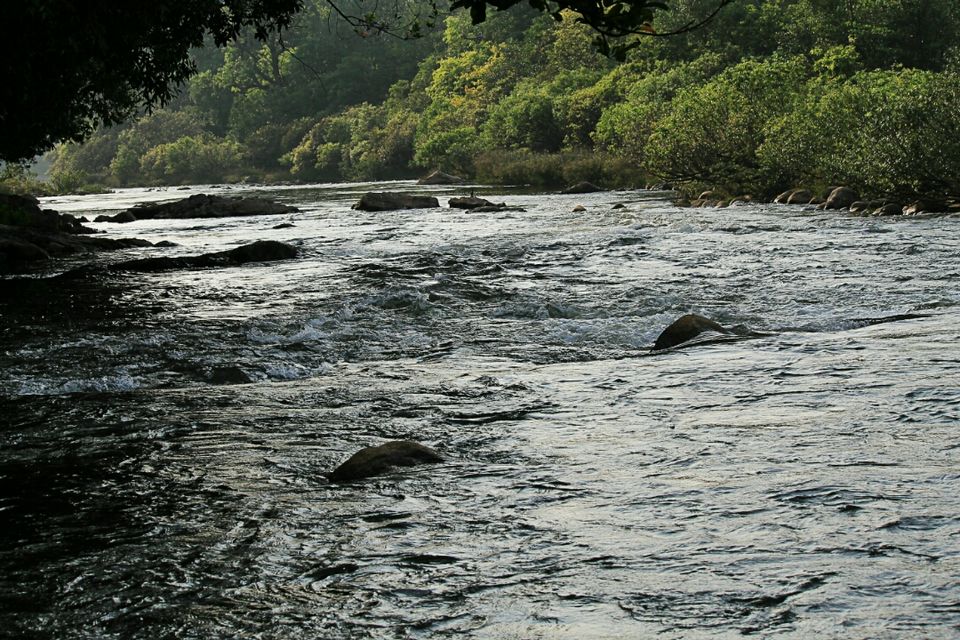 All said and done, we finally reach Gundya. Take a public transport and end up in Subramanya just in time for a hot cup of tea. The next day we trek again. But this one's legal. "The Kumara Parvatha".
Now that I've told you how the "Illegal Green Route trek" can be done, go put that on your wish list. You can thank me later.
Caution: Stay away from Yedukumeri and Donigal stations.
Just in case you get caught; you don't know me......
Frequent Searches Leading To This Page:-
green route trek sakleshpur, green route trek permission 2019, yedakumeri railway trek, railway trek sakleshpur, yedakumeri railway station, sakleshpur railway track