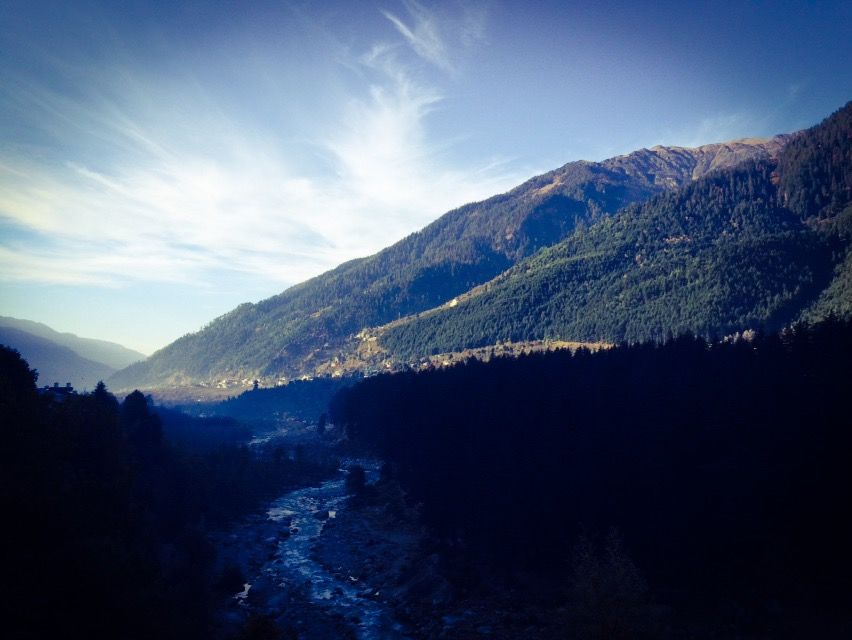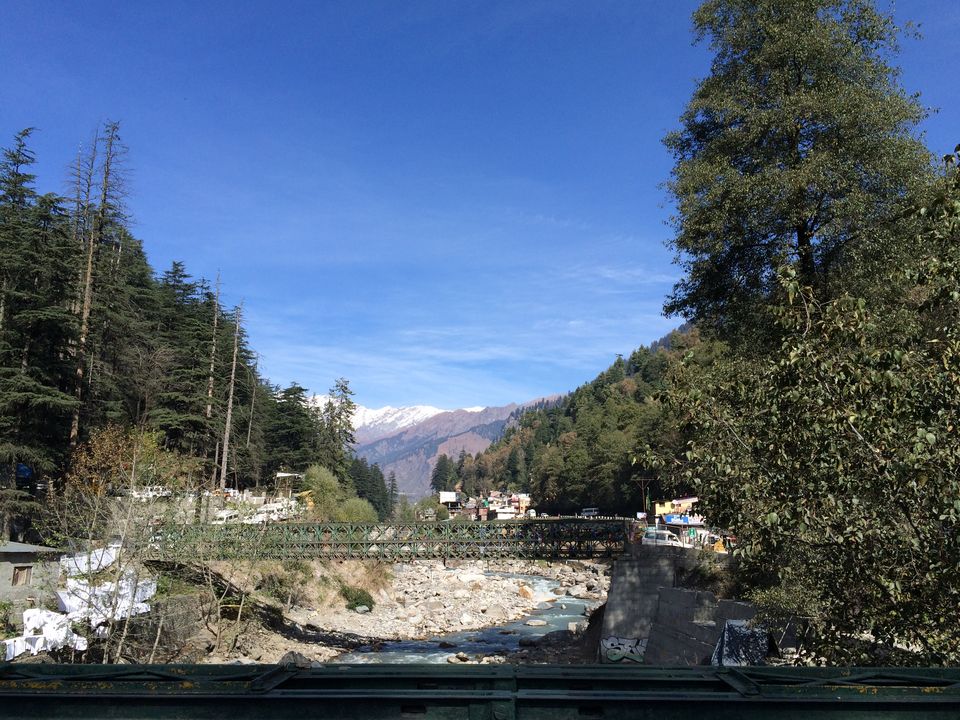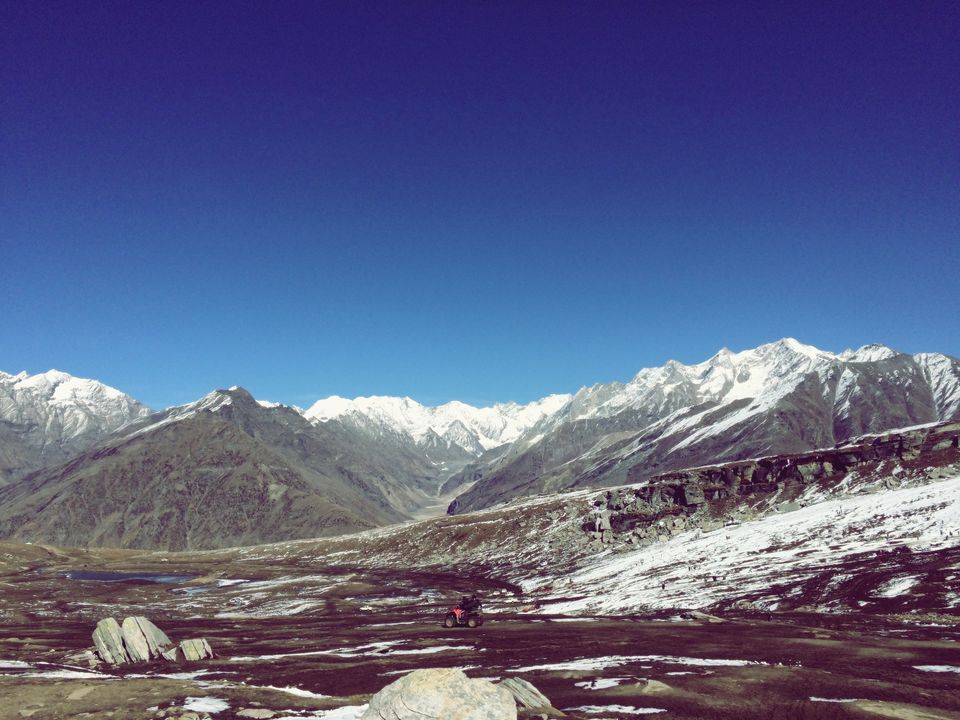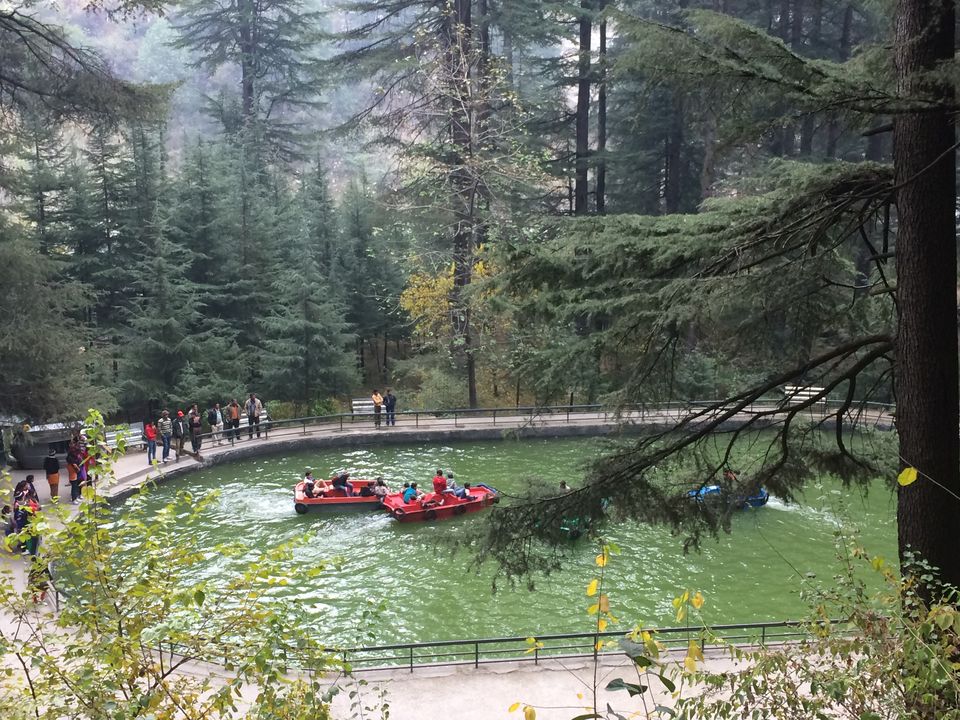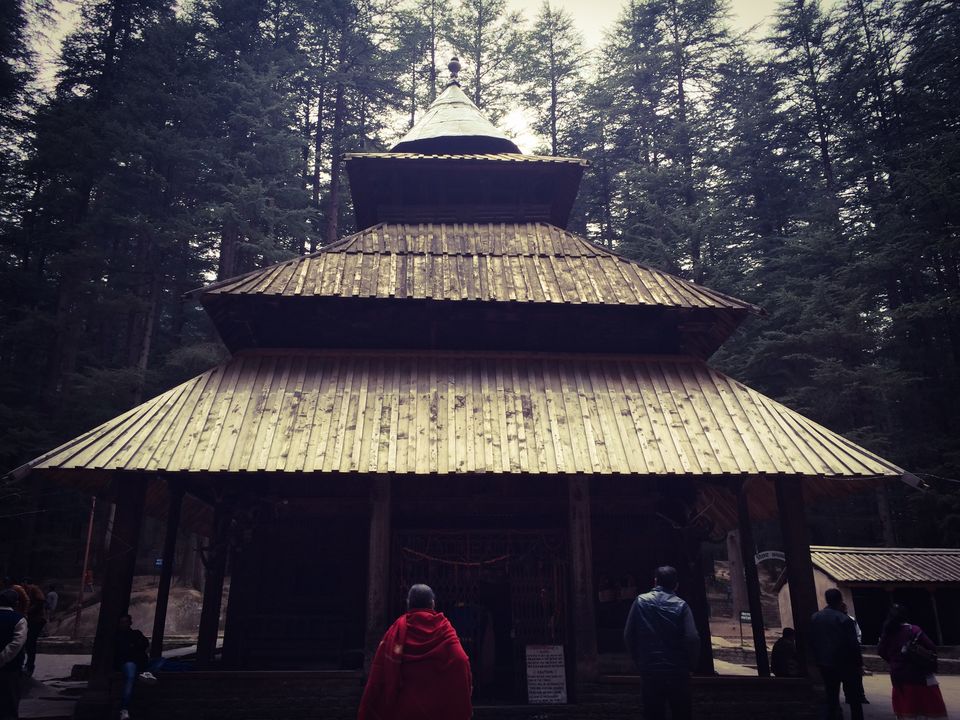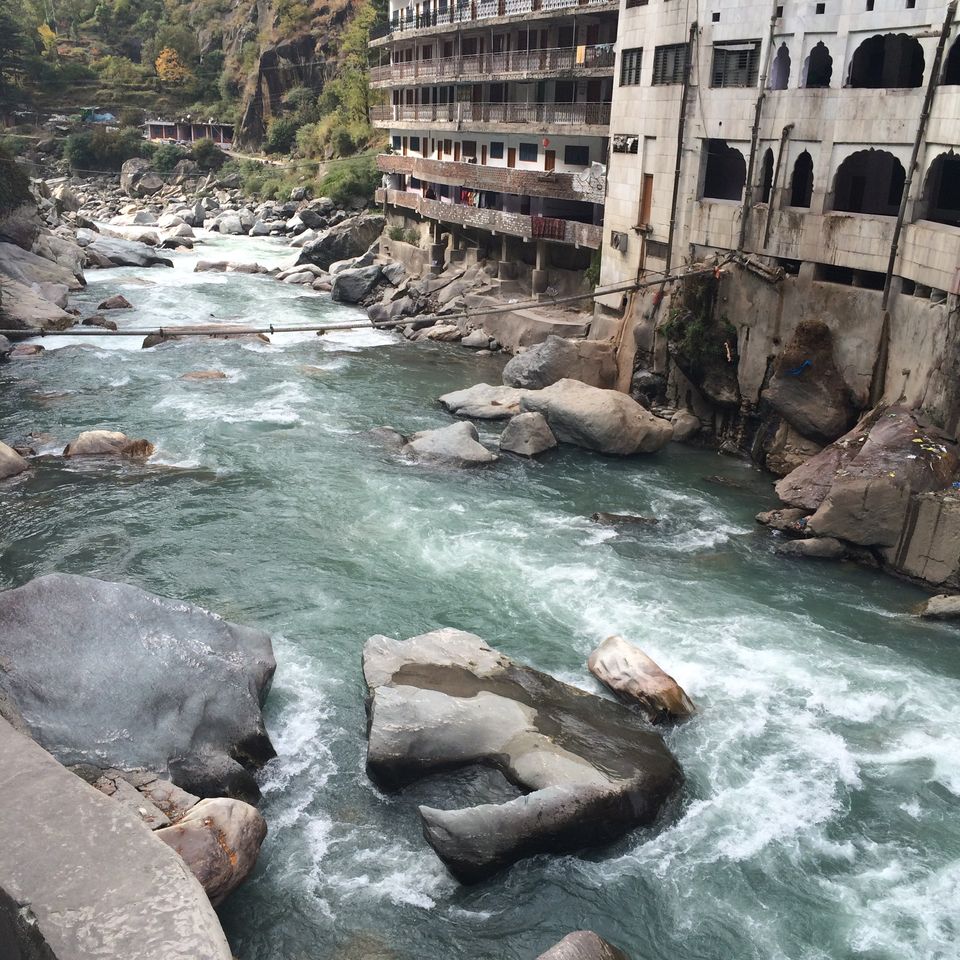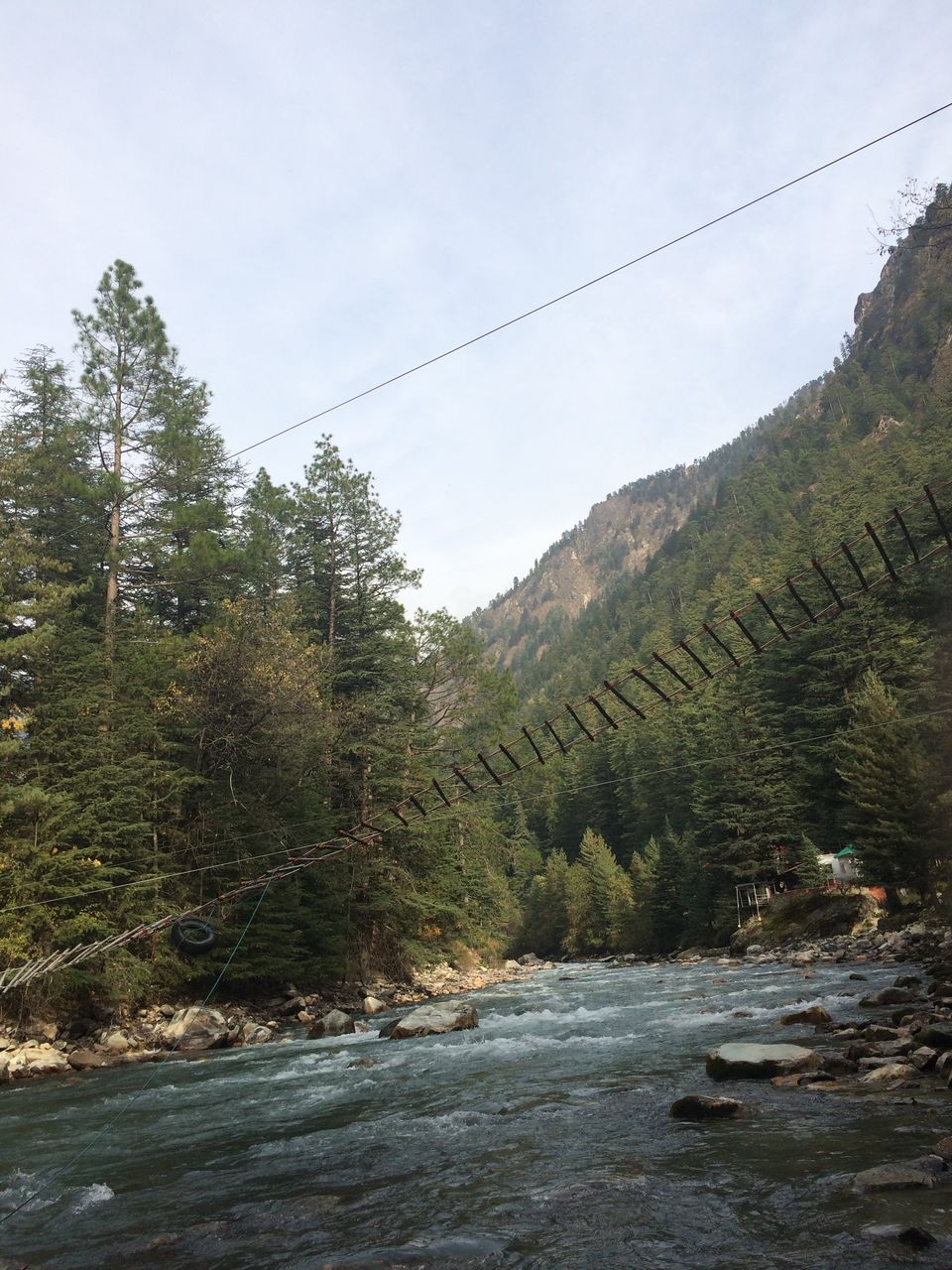 The sky-scrapping mountains and the turquoise Rivers Beas and Parvati; Ohh, the mere mention of these, still gives me butterflies. Yes! those falling-in-love type of butterflies! I'm a lover of the mountains and it had been a while I had not taken a vacation. The work chaos and monotony was killing me and it was then that I finally convinced two of my friends to a take a quick 4-day break. Kicking off all the stress and stuffing all my necessities in a backpack, I took a bus to Manali on 5th November '14. You can find a number of regular buses from Chandigarh to Manali. A 12-hour bumpy ride and their I was at 6 AM in the morning, standing strong amidst the fresh mountains, enveloped by the cool breeze.
Manali is like my personal paradise. I absolutely love the place and this was my third visit here. There is something mystical about it; of course, this is a personal opinion. It just cleanses me off all the stress and as a writer, opens me up to new vistas of life. I'll try not to drift apart and stick to the trip details!
The mountains welcomes us with open arms and a smiling sun. One of the brightest days 'twas and so, we thought of taking advantage! And thus, our darts hit Rohtang and Solang. We checked into a decent hotel in Aleo, Chichoga Inn and the hotel staff helped us ply a taxi which took us around the place. The drive to Rohtang was peaceful and exciting. The sun showed us the finest side of the mountain; we definitely missed the snow though. The taxi driver was also a jolly man. He shared a lot of local stories and his paragliding experiences with us. It took us 2 hours to reach Rohtang. The best part here was, lesser number of tourists. November is the time you know as off-season. A few families and honeymooners; thats all we could find at Rohtang; plus very less snow! It was magical, words are not enough to describe. We climbed upto the top where we could find some snow and Maggi stalls. It was at this point where standing on a rock, I could clearly little to the swansong created by the winds. They were not howling, they were singing to us. Right behind us, we could see the higher mountains; everything was like a musical painiting! Cradling in this natural wonder, we left Rohtang at 4 and took the way back to Solang. The valley wasnt so eventful around this time of the year. Hardly an hour there and we moved to our base in Manali, later that evening. The day was filled with fun. All the traveling, however did leave us a little tired which why with the clock ticking 9, we tucked yourselves away to sleep, trying to replenish our energy for the next 3 days.
Day 2 was more about local sight seeing. If I go deep into the details, it might take you a few couple of days to read; I'm so full of memories and experience to share! Here, the day was mostly about strolling at the Mall Road and visiting the local spots like Van Vihar, Hadimba Temple and Old Manali. We enjoyed some yummy food that evening in a cool cafe at Old Manali. Freshly Grilled Trout Fish, was what I gorged on and boy, wasn't it a delightful meal!
Our plans for the next 2 days was to visit Parvati Valley. We woke up early the next day and took a local bus to Kullu where again we changed another bus to reach Kasol. Now, this is the best part of the journey. Freezing wind blowing across your face, school students flooding inside the buses and ladies gossiping in their Himachali dialect, it was fun! I love this kind of traveling which is why I would suggest you to take buses around the place if you want to experience the place more like a traveler and less like a tourist. The journey was terrific and adrenaline pumping! The sharp turns and narrow roads did scare me but I always knew that this is the thrill which I would miss after this vacatoin.
We reached Kasol around 2 PM and kicked a nice hotel for ourselves. For two females traveling with one male friend, Kasol might sound a little shady at first taking all the 'illicit' connections into consideration. But, I really found the place friendly and safe. Of course, roaming around the place late in the evening is something you should avoid, if you're a first timer. The best part about Kasol is its natural charisma and food! Yes, I would call it a foodies paradise. We checked out some local spots that day. Israeli cuisine is what we tried for dinner. Chicken Tikka, Pita and Hummus do make a mouth-watering combination I tell you!
For our last day, we had planned to visit Manikaran Sahab which is just a few kilometers from Kasol. This last day started with a scrumptious platter of Italian breakfast at one of the best food joints in Kasol, Little Italy. The smell of coffee and those freshly chopped olives and tomatoes still make me go weak in the knees. Once our bellies were full, we took a bus to Manikaran and spent a few hours offering our prayers there; not to forget a few selfies!
The later part of that evening was spent sitting besides the River Parvati and admiring its beauty. Have you ever noticed how the rivers flows? Isn't it so much like our lives? Flowing from a source, greeting the rocks, playing with the sand, nurturing the backs, romancing the curves and fighting the big blounders, then finally draining itself into a sea! Close enough? I just spent the last few hours of my stay in Kasol collecting and polishing all the memories. I've arranged it in a string of imaginary snapshots.
Hate the last part about my vacation! I never like to come back home, until I reach the bed. We took a bus from Kasol at 10 and then changed one for Chandigarh from Kullu.
I hope my verbose hasn't tormented you. What's in here for you? Some tips, I'd say:
Make sure you pre-decide whether you want to visit the place like a tourist or a traveler. If you pick the latter, make sure you travel like a localite and eat at small food joints (You get the best one at small and dingy places). For the ones who pick, former as an option, take a taxi and don't miss the meal at Saba and Gozi.
Foodies Alert: Never miss the cafes at Old Manali. If you're visiting during the off-seaon, be prepared to see most of the cafes locked up. (Sad part!)
For shopoholics, you can buy some cool leather jackets here at amazing prices. (I bough 4: *Goofy Grin*)
Rohtang is much more beautiful when teh sun shines bright. If you can catch a day for both sun and snow, you'd be lucky!
For Kasol, if you're all girls traveling for the first time, try taking a hotel which is closer to the food outlets and market area.
Don't forget to visit Manikaran; a soulful and must-have experience!
If nausea is your enemy, pop a pill while taking a bus to the Parvati Valley.
And last, but not the least, don't forget to have fun! Be a nature lover, and you'll be amazed at how your brain kicks away all the stress out!