I'm going out on a limb here and saying that working in a corporate is fun(atleast for me). No pressure people. But even though you're having fun with your life but you feel that there's something missing. Something new, something good, something adventurous!
For me this was the time for "something". So I brought up this topic with a colleague of mine and he instantly said yes for the escapade.
I like a perfect balance of planning and rawness in a trip. So I started planning a few details for the trip when my friend suggested let's go on a road trip and I was like , "I don't know how to drive !". He said, don't worry I got it ! So I said okay , let's do it !
We started our journey at 4 in the morning jamming to Radio City FM songs. First pit stop - Murthal for the yum yum in my tum tum !
Tummies bloated , we we're ready to face the drive now .( actually my friend, I just had to lower down the seat and enjoy the drive )
I don't know which Hindu goddess got into my friend after the paranthas but he drove amazingly after that. We just stopped for a few nature breaks on the way and reached Mcleodganj in no time. My friend knew the real time as he was driving all along and was constantly complaining 😂 while I was chilling !
We were about 5-6 kms from mcleodganj when we took our another pit stop. This was a place away from all the hustle and bustle. A quaint little place on the edge of the mountain. We stopped here for a little brunch. FYI you should stop here for some time , bask in the sun and soak in the tranquility of this place.
After this we just checked into our @lavie hostel. This place is in other corner of mcleodganj near bhagsu nag waterfall and reaching here is not less than a trek in itself. We slept off our exhaustion and wandered the streets in the evening waiting for the next day when we had to trek for triund.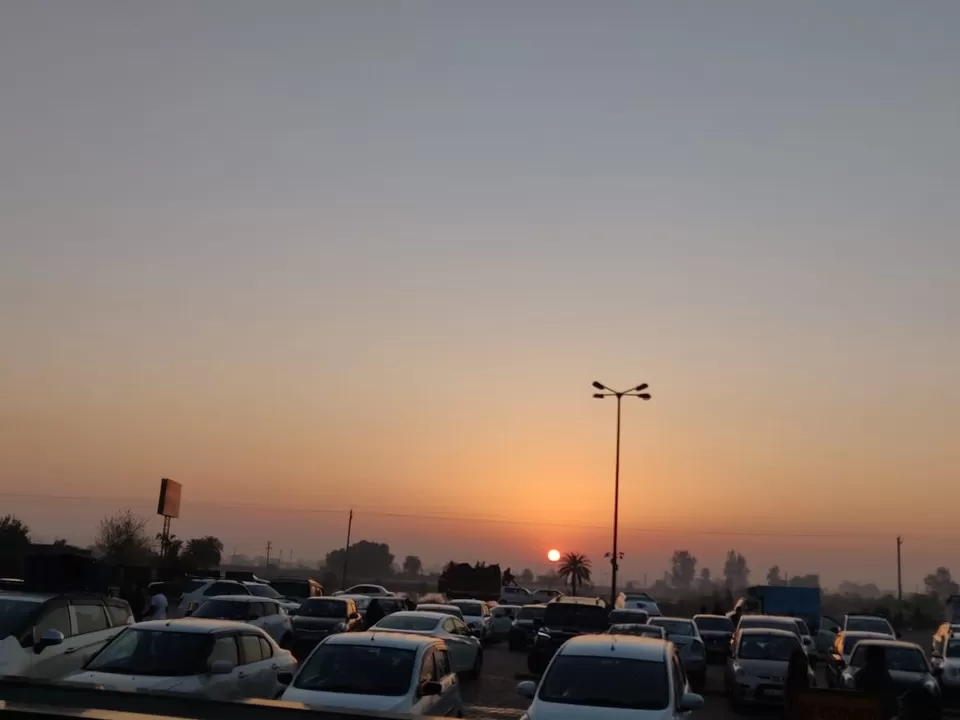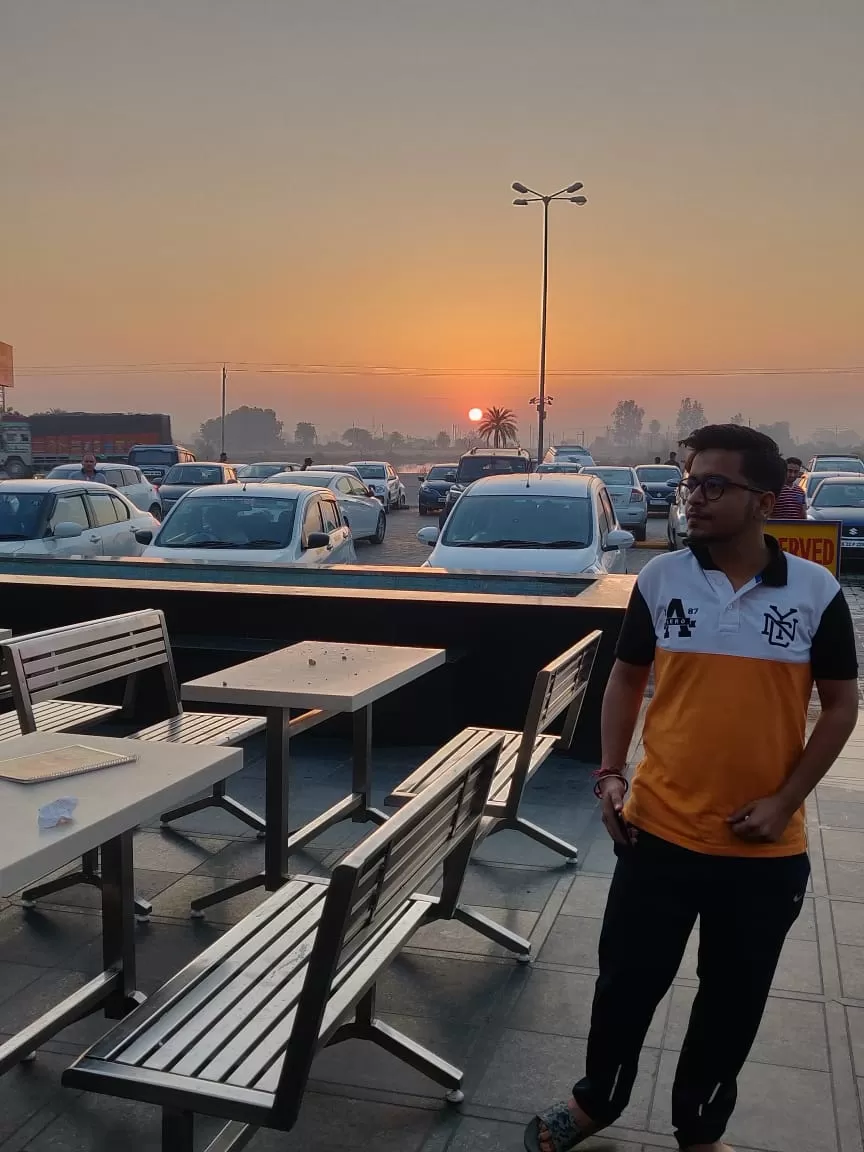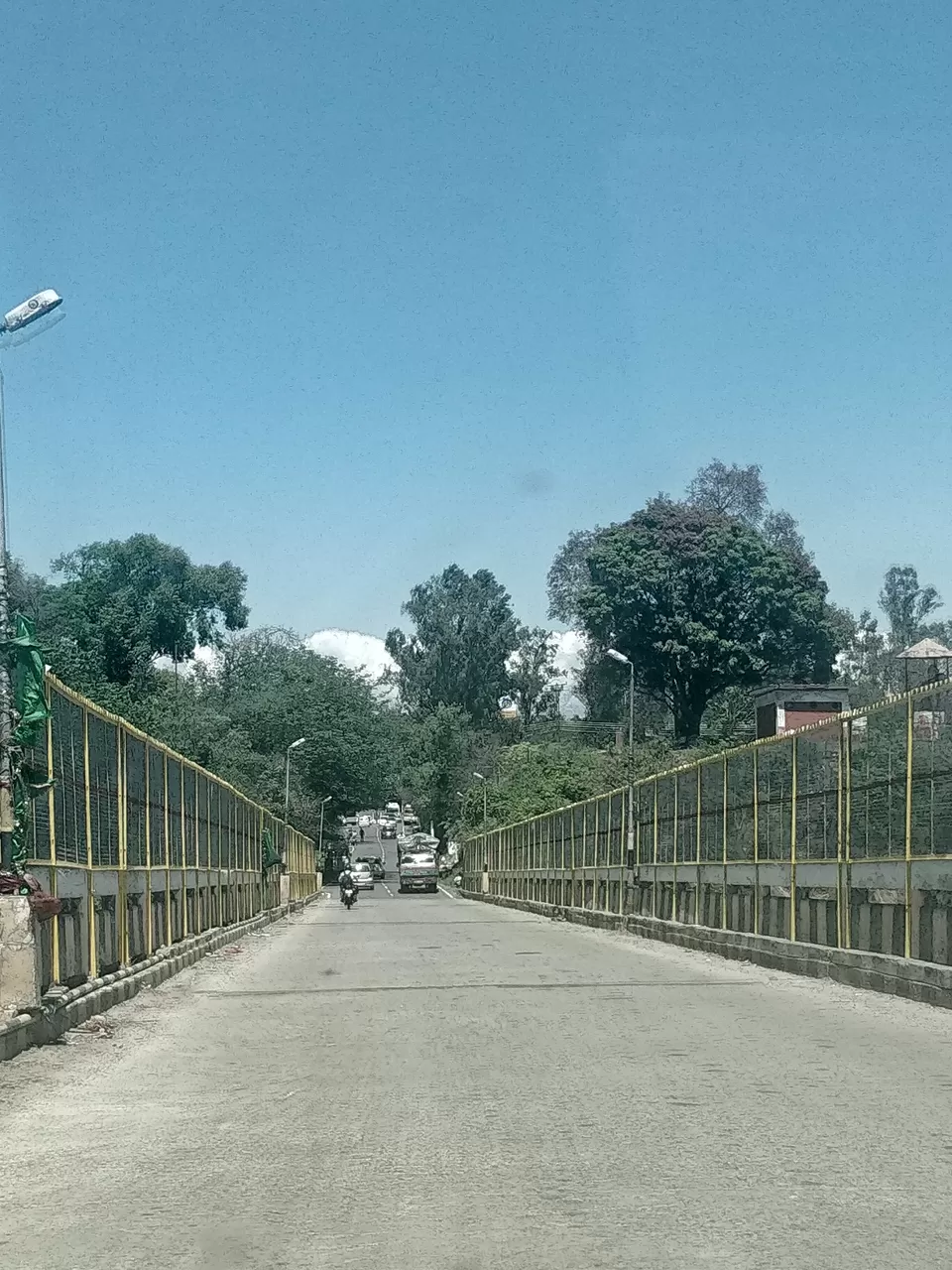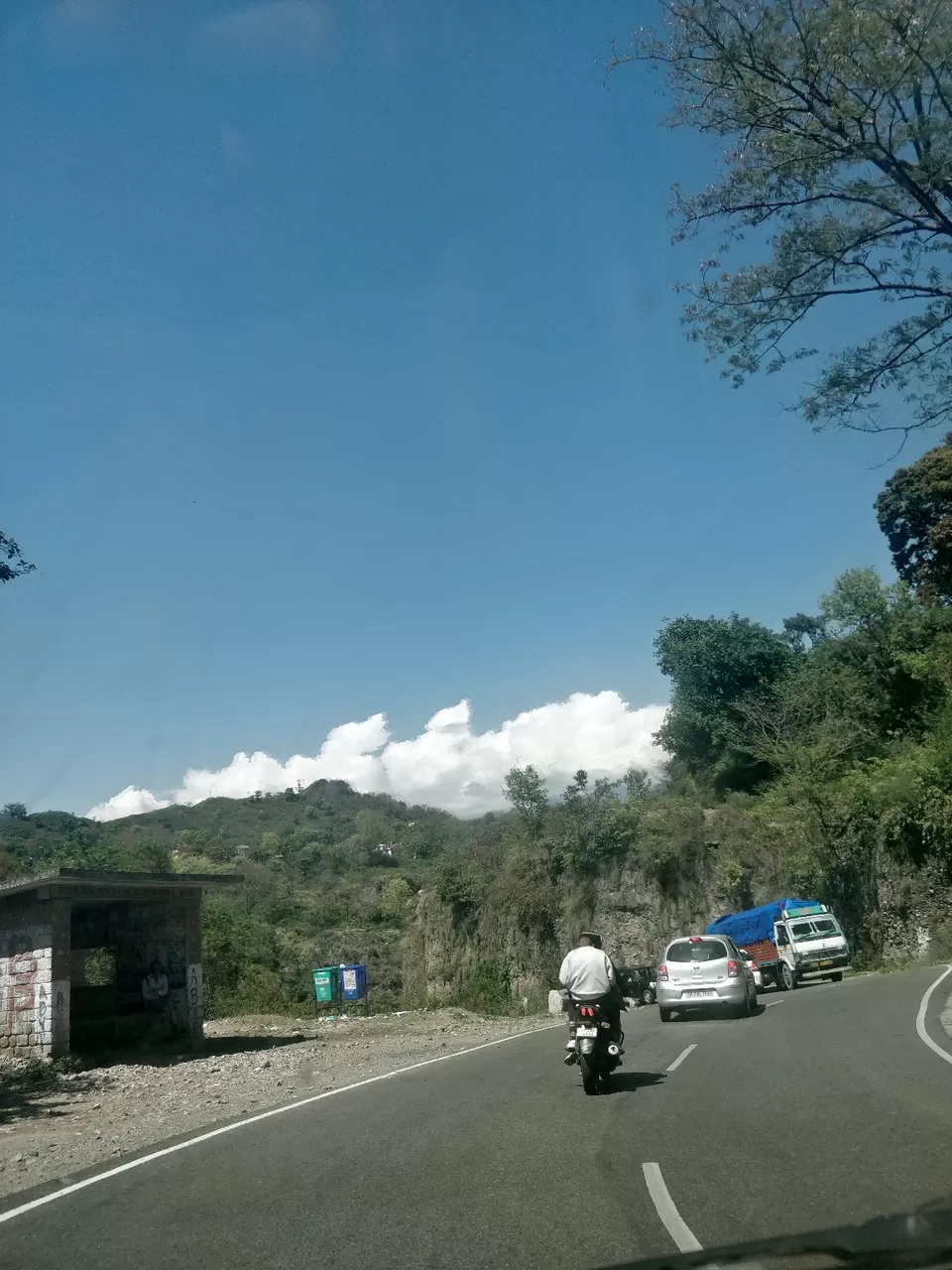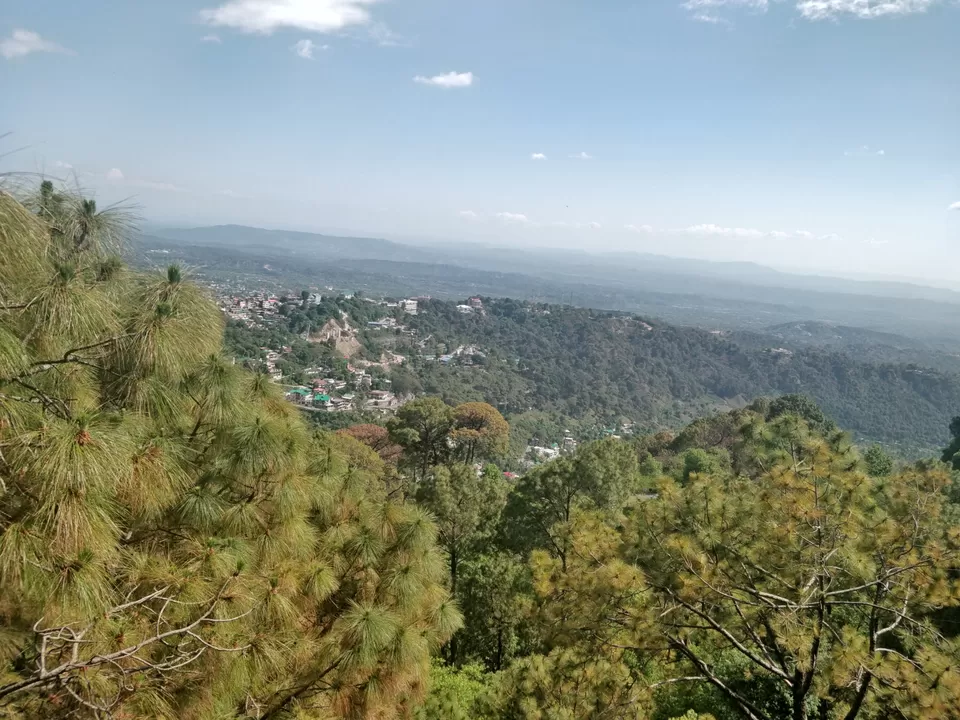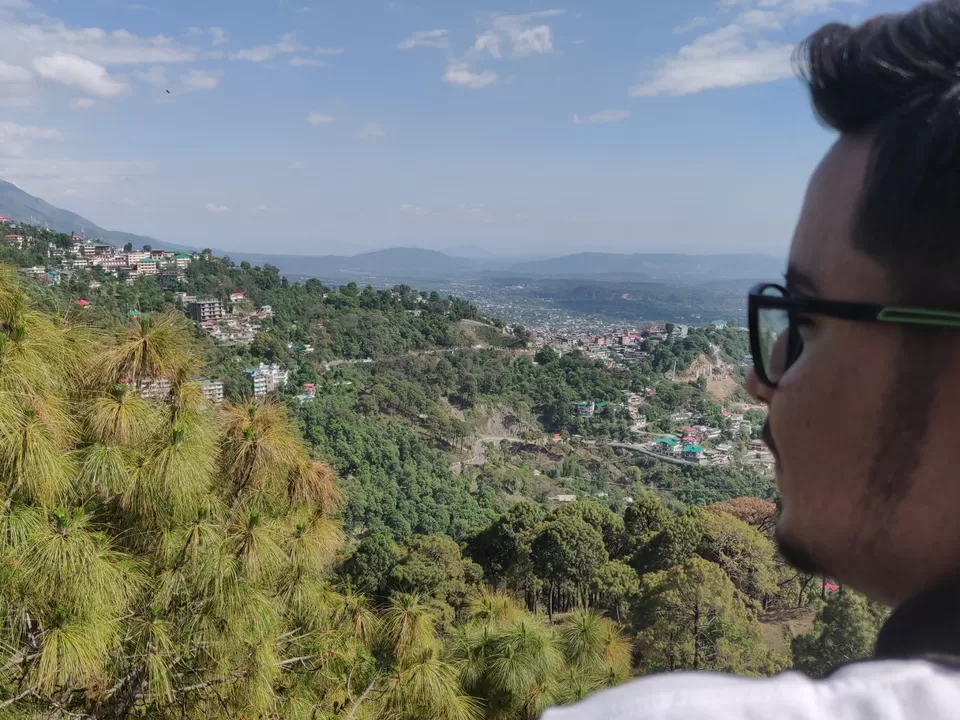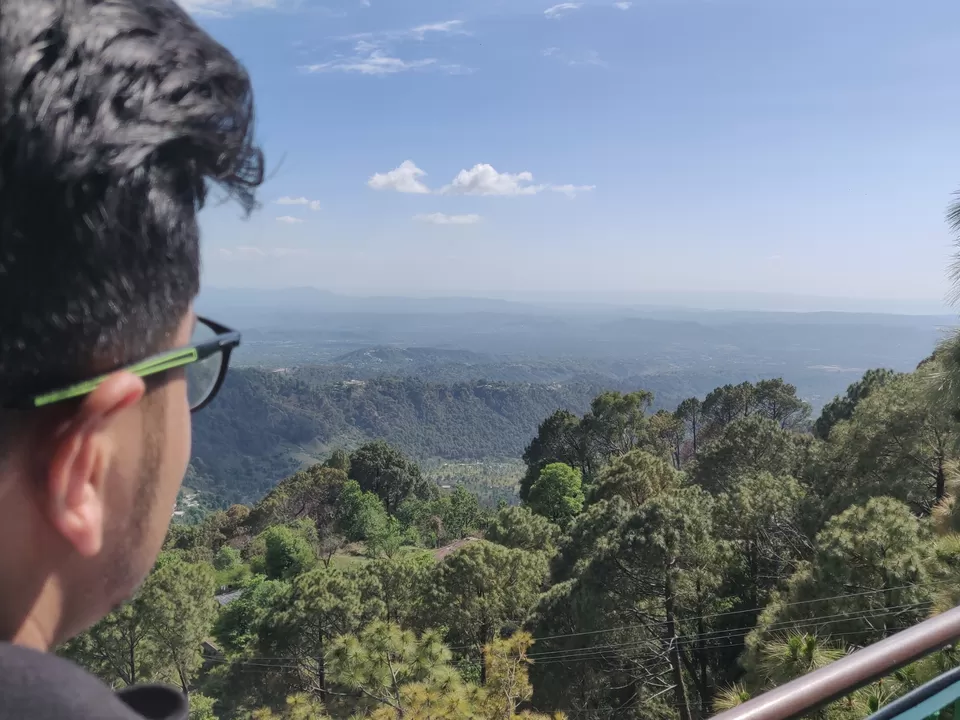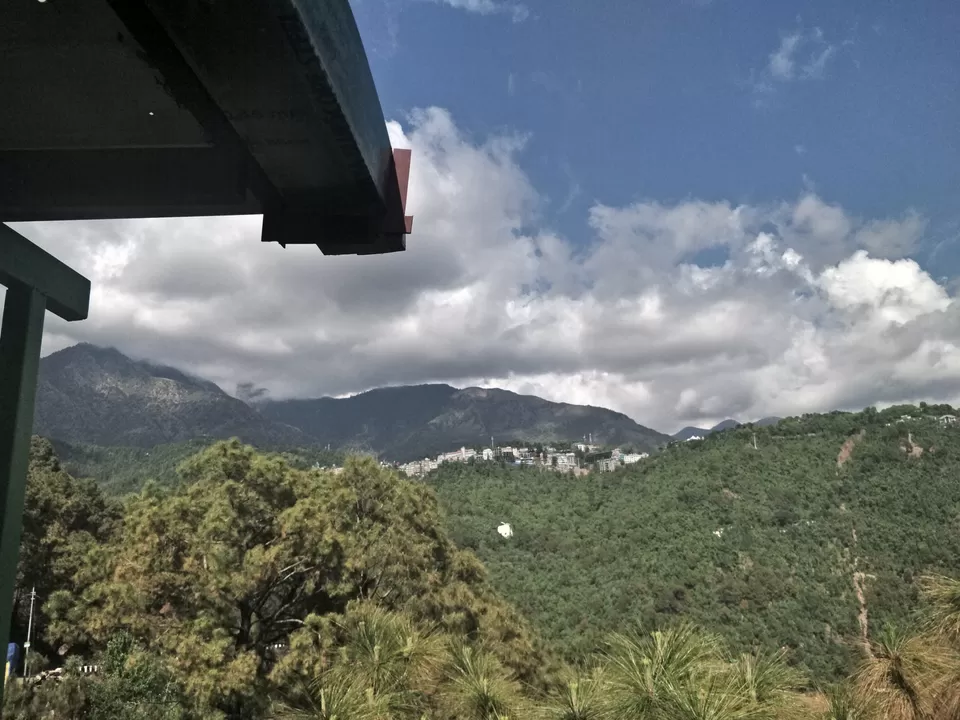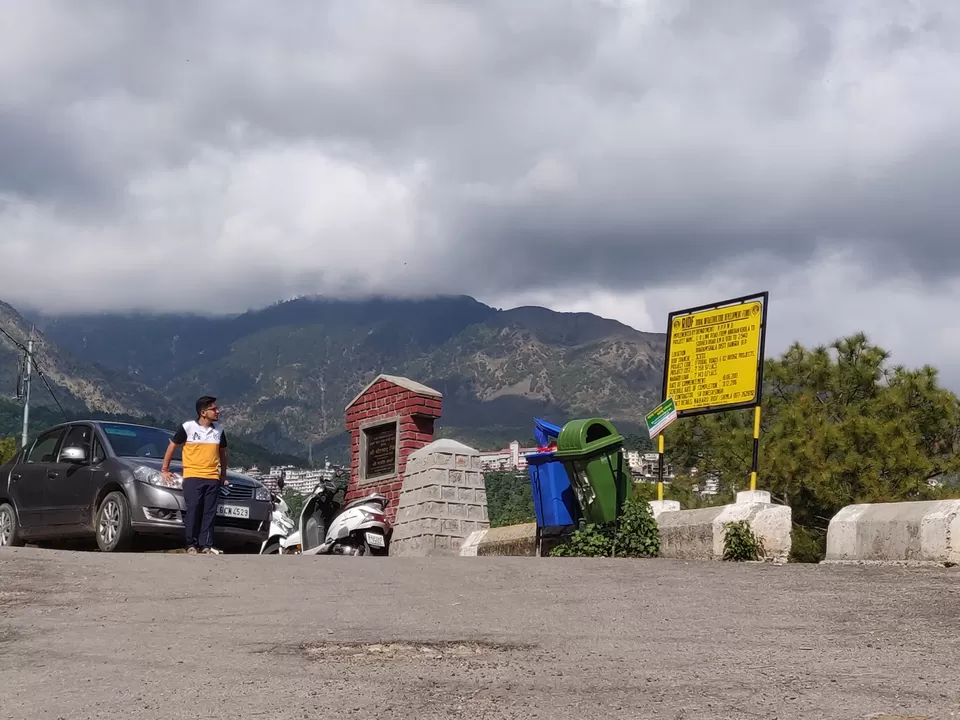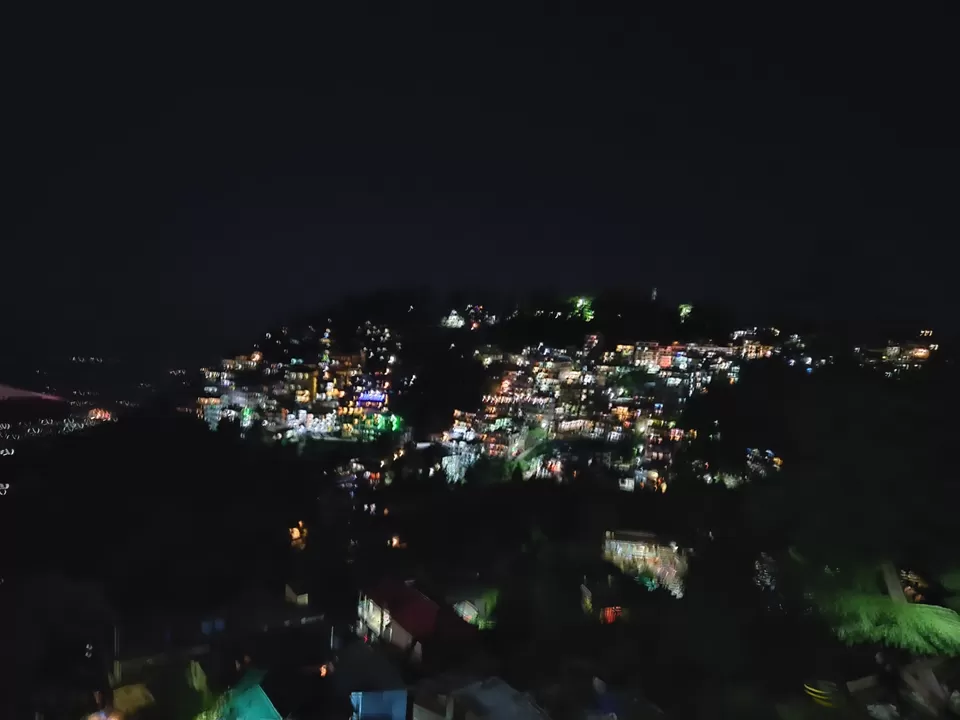 The day started with the chirping of birds and waking up to a panoramic view of mountains. We headed out , gathered our supplies, all set to triumph triund. We reached dharamkot easily as there was no traffic. We headed to the explore dharamkot and also fill our tummies.
We had our breakfast at Moon Cafe in dharam , a cozy venue. The cafe was set in the Iranian style. What made the breakfast there memorable was enchanting of "Ek onkar satnam" on loop. The twist here is that it wasn't sung by any Indian but by a foreigner. Just imagine hearing a Sikh mantra with an accent and freakishly addicting tune (I remembered the tune while righting this and have started singing it).
After breakfast , we were all geared up to summit triund. While we were heading there , we found ourselves a brave and adorable co-traveler. We had no idea this trip would turn out to be so amazing with her. She was from Delhi as well , studying in Himachal. She was a solo traveller and her bravery literally gave me jitters.
Tip : There's a small way behind the school , when you start your trek from dharamkot. Use that way, it'll save you 2 kms of walk and energy.
The journey to triund was filled with panoramic views and we made sure we enjoyed each one of them and clicked them. We were in no hurry to reach atop and wanted to take the time to indulge in the views as they were mesmerizing! You can see it in the photos.
The terrains changed over the time. Infact there was snow for some time and trust me crossing that part was scary ! From walking to climbing , we did it all and reached atop.
To our disadvantage , the view of the dhauladhars was veiled by the clouds but we were so exuberant with the journey, that it hardly mattered.
It was getting late and since we had to leave the next day, we started our journey downwards soon as it was getting late and we had to reach our hostel on time, take some rest and start our return journey.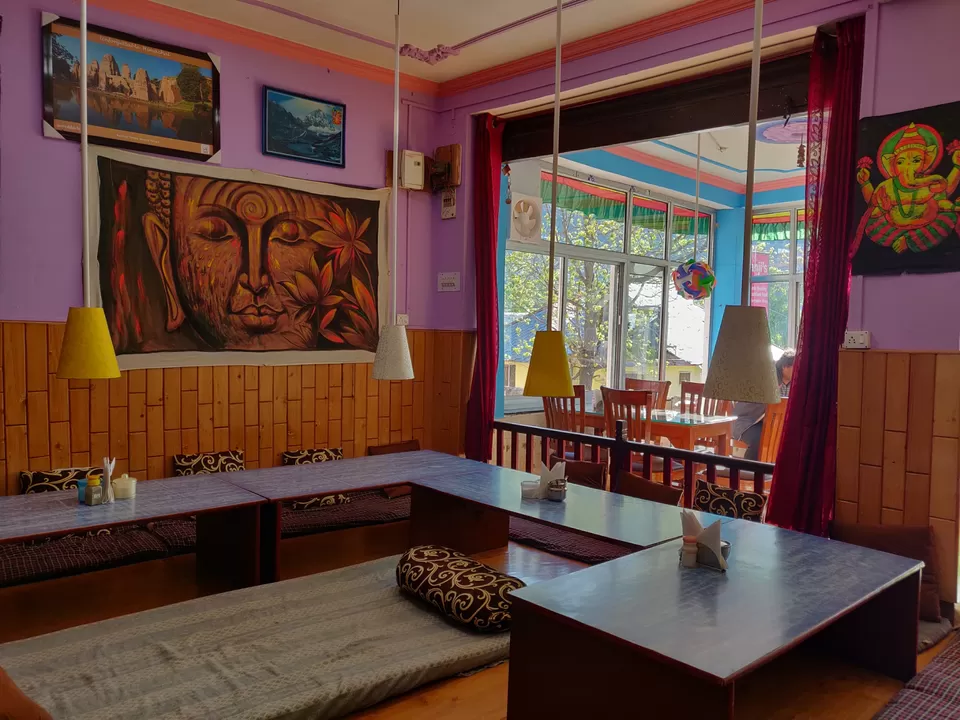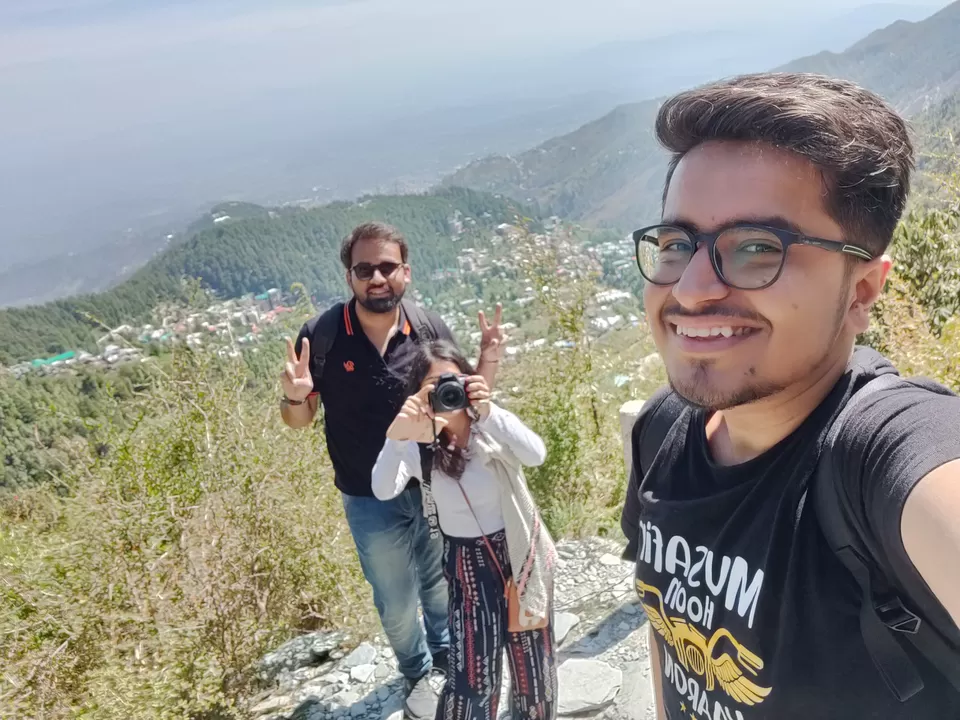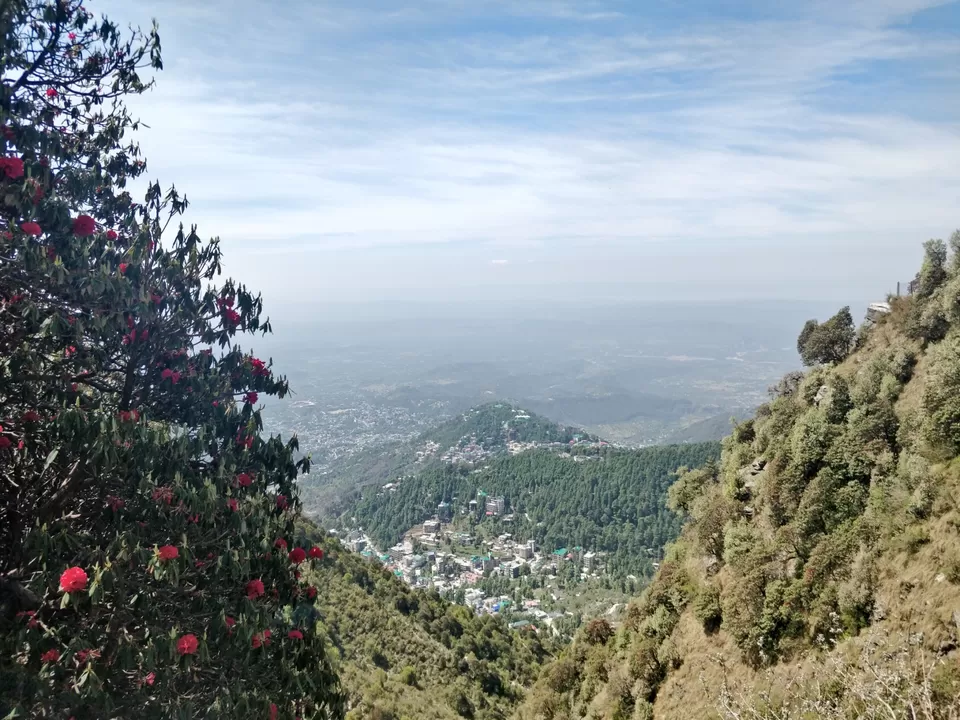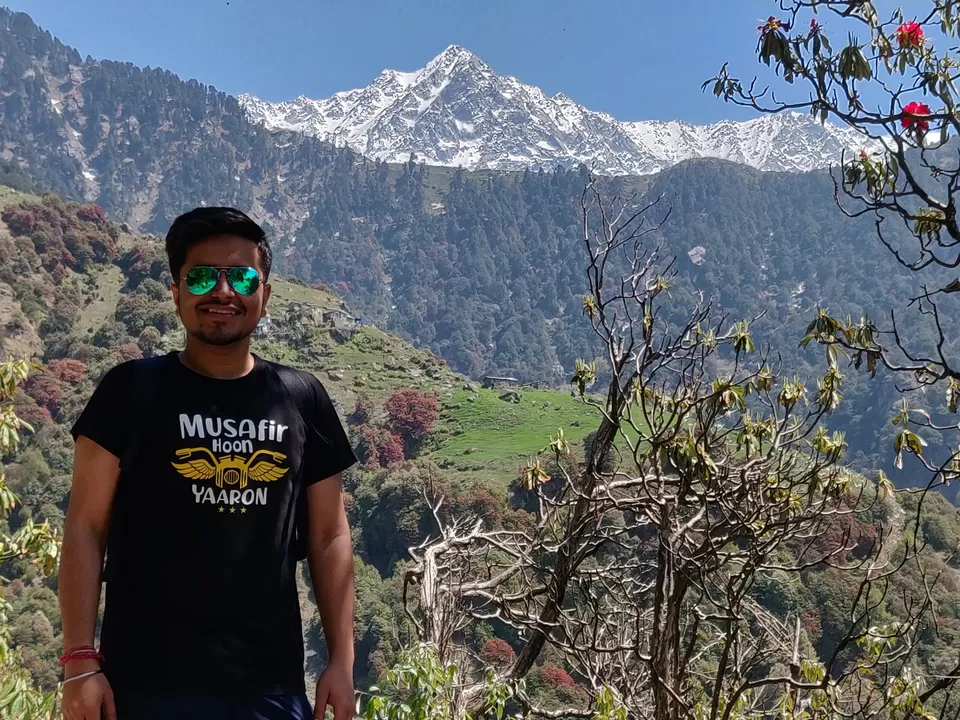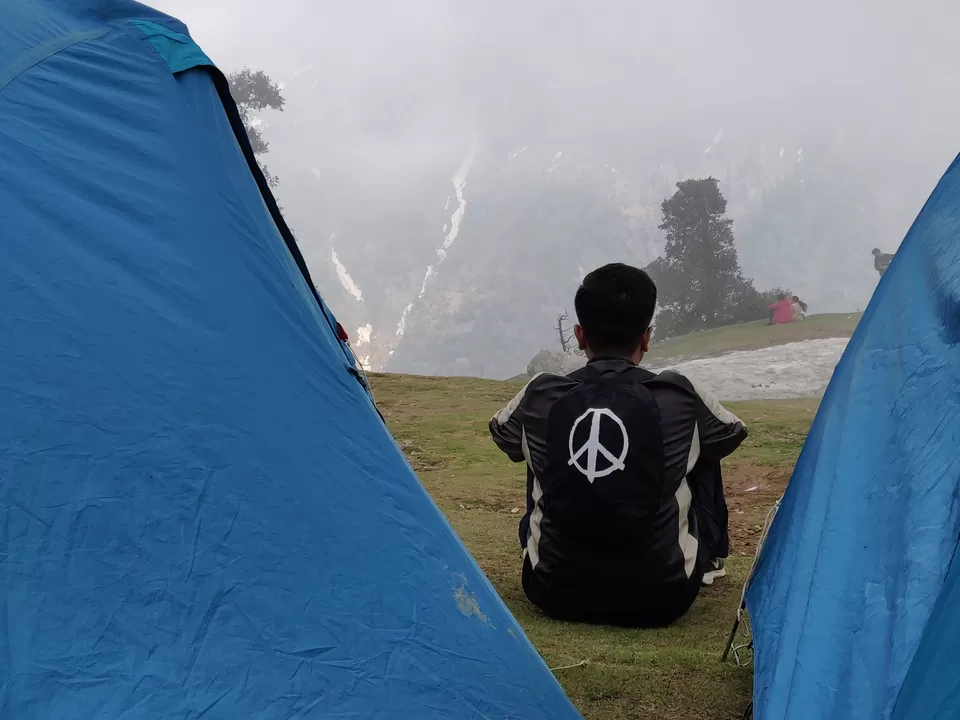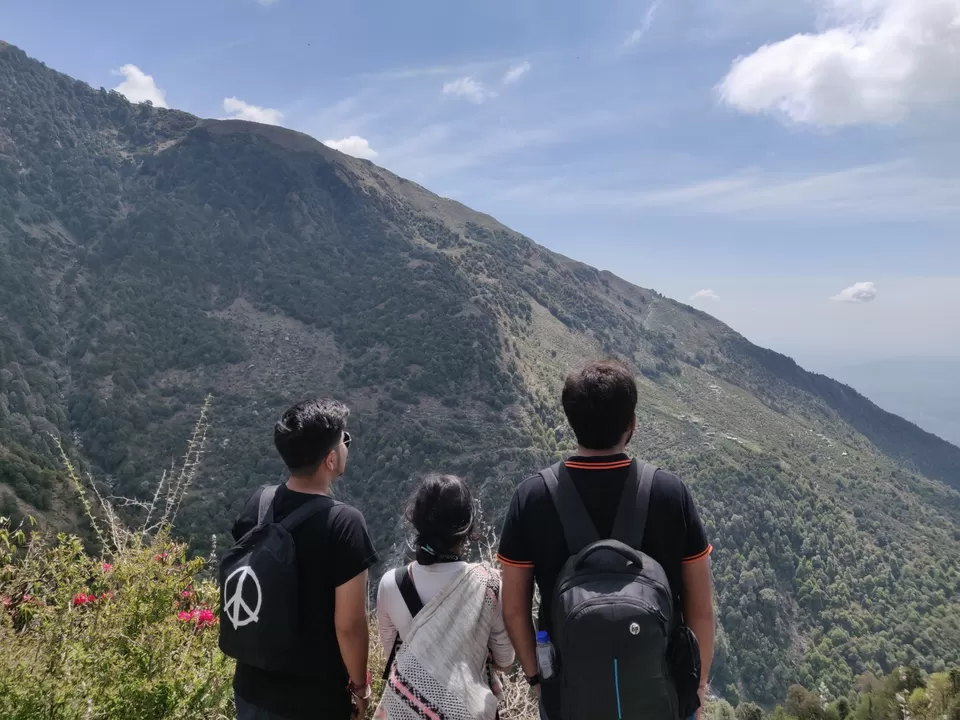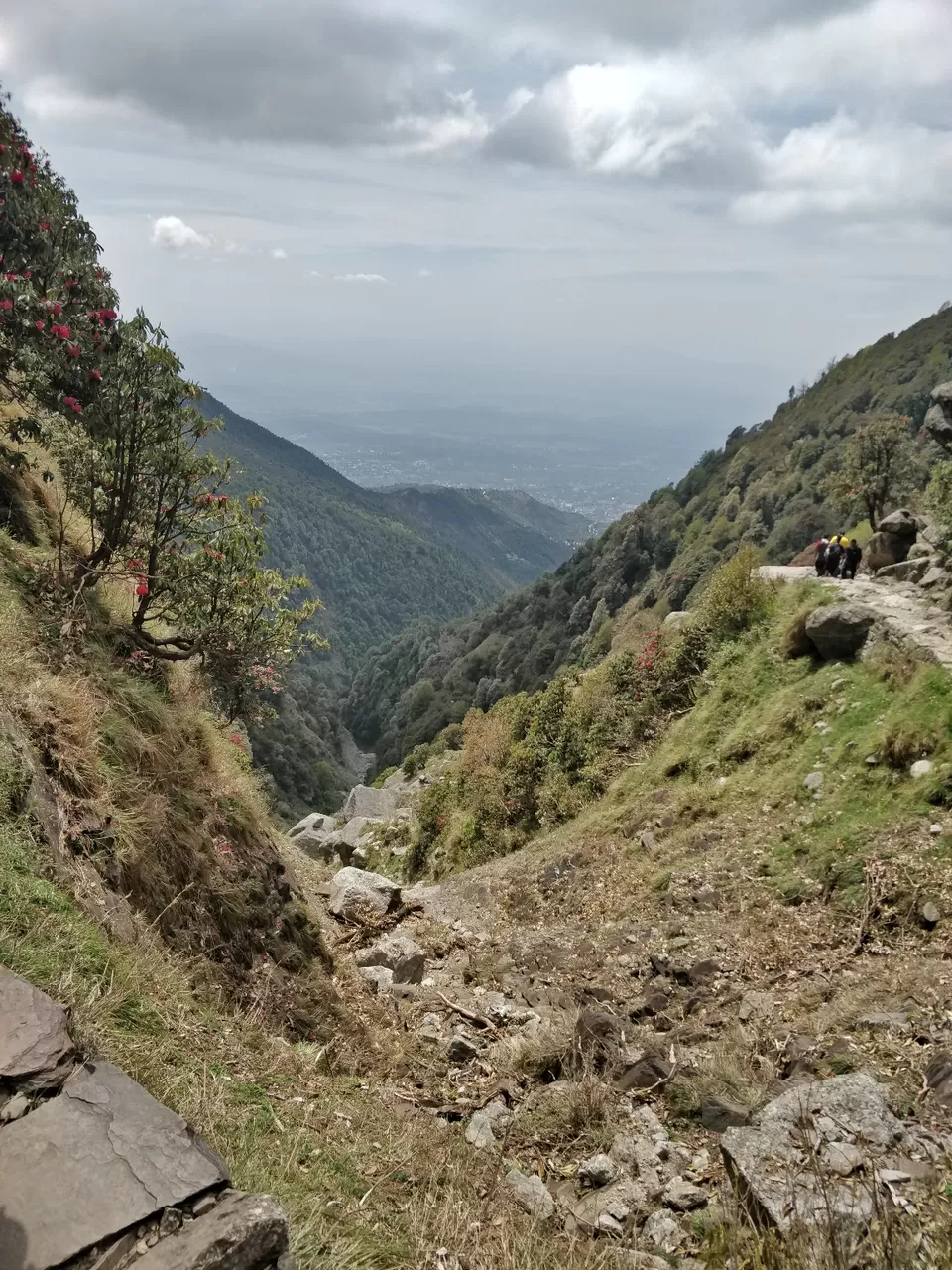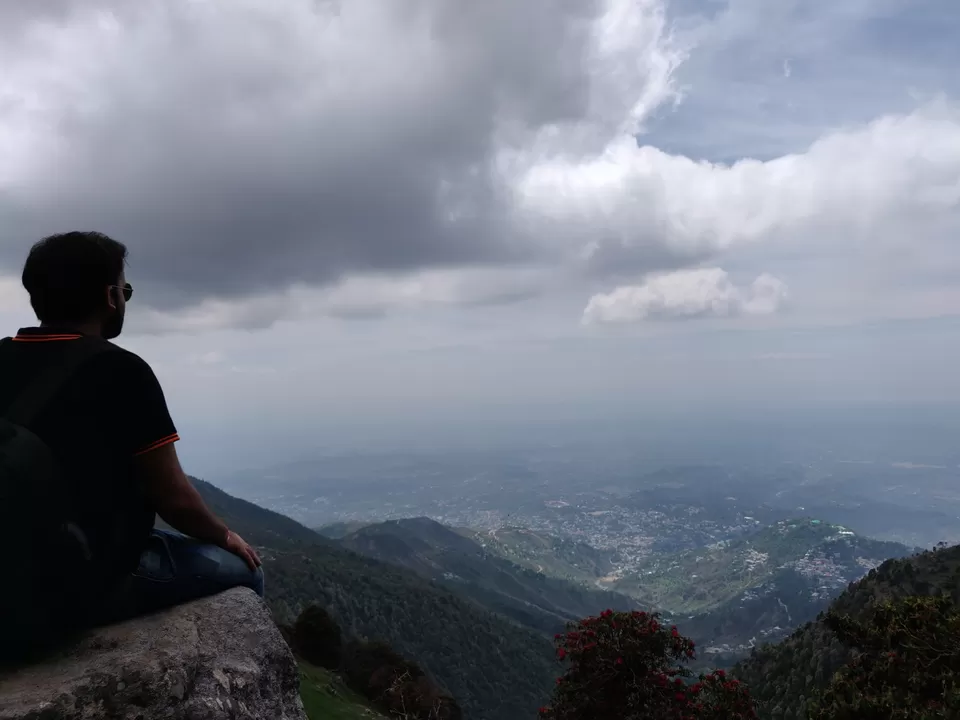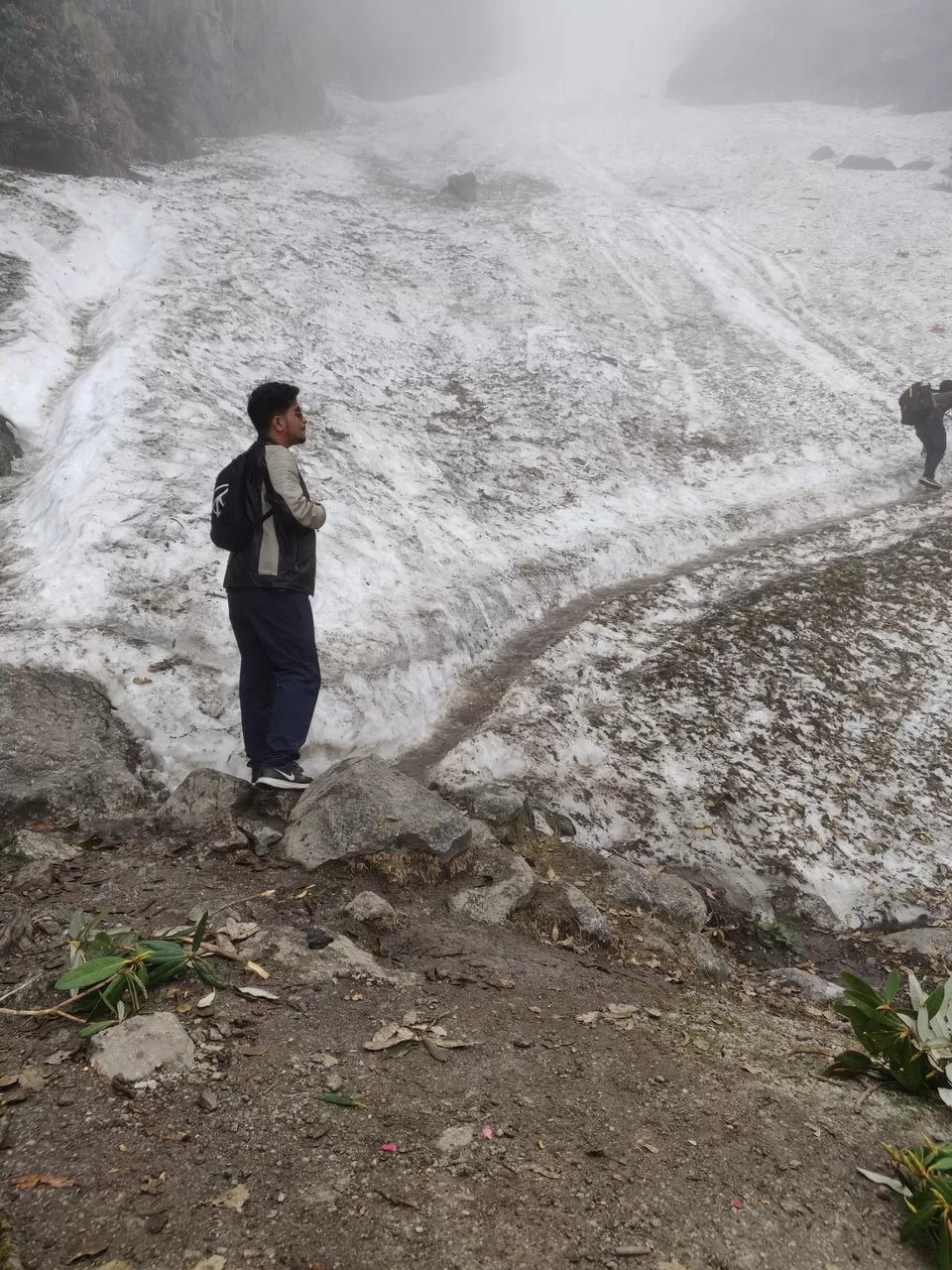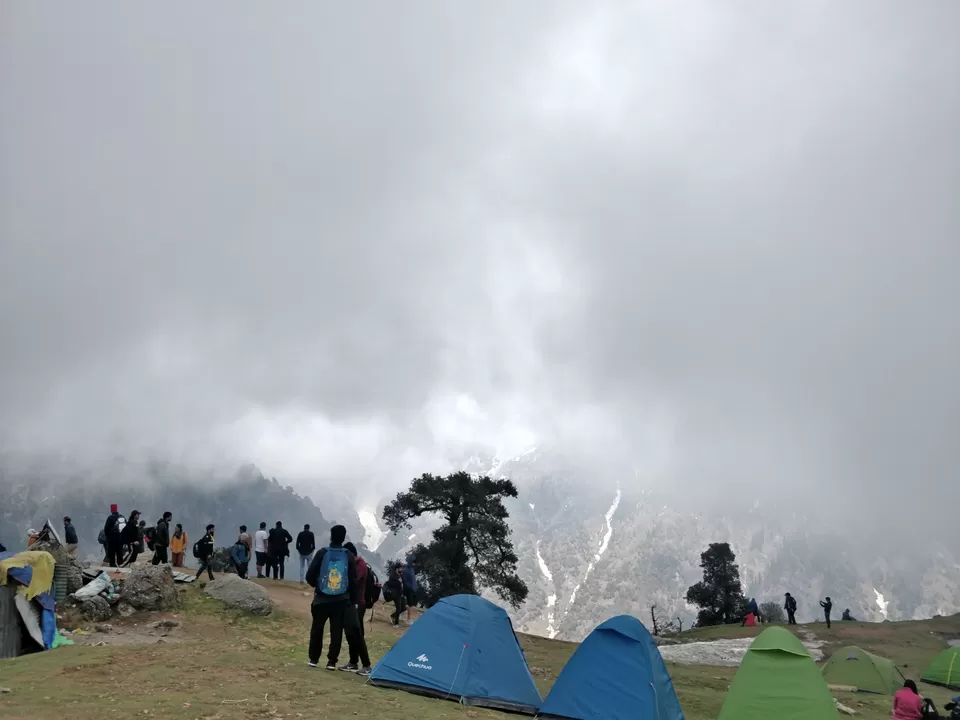 Woke up again with enthusiasm as today was the day when I had to visit a pristine gem that I've been hiding all along. Today we had to visit the DHARAMSHALA TEA ESTATE. I love this place for so many reasons that even I can't enlist.
Tucked into the outskirts of Dharamshala City is this gem of a place. Pristine to the eyes of those who look for beauty beyond the mundane. A place so beautiful that it can fill a cold heart with love. Visit this place when the sun is at apogee. You'll see the tea leaves basking in the glory of sun. The aura here will fill you with exuberance.
After the foray to this place we headed to the famous Dharamshala cricket stadium. Spend some time there. I've always wondered how cricketers played in such an empyreal place. I would just stand there adoring the view without worrying if I'll get out ! The view of dhauladhars is so good from there.
This marked our end to a weekend of beauty and solace and with our hearts filled with despair we headed back for Delhi . Took us 14 hours again to reach back. We reached Sunday night and then from Monday began our daily routine of Work work work work work ! ( Say it as Rihanna would )