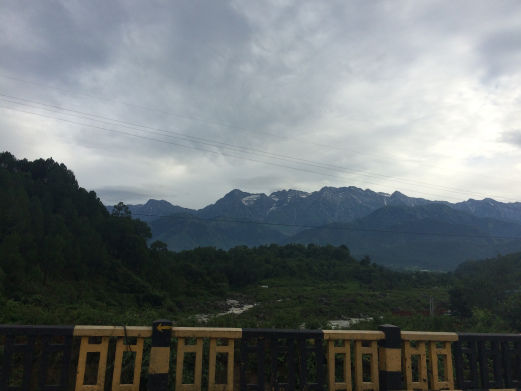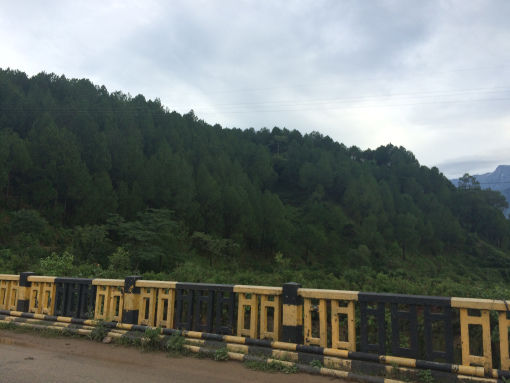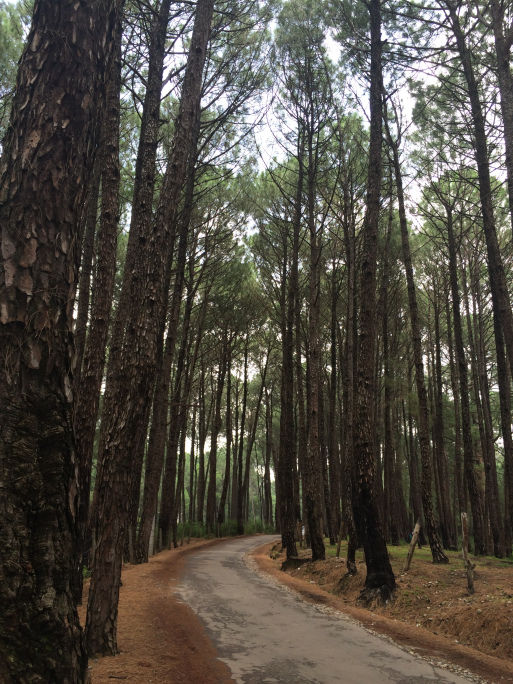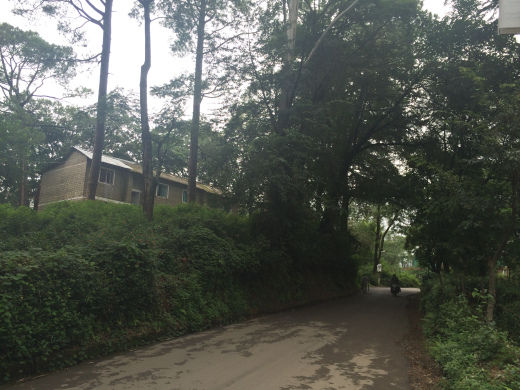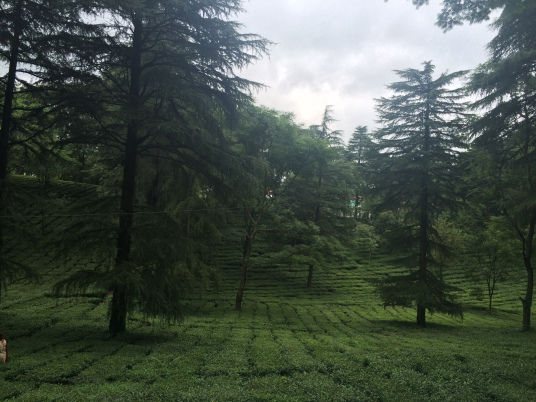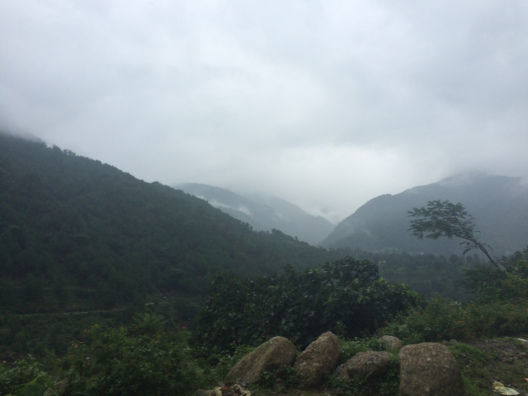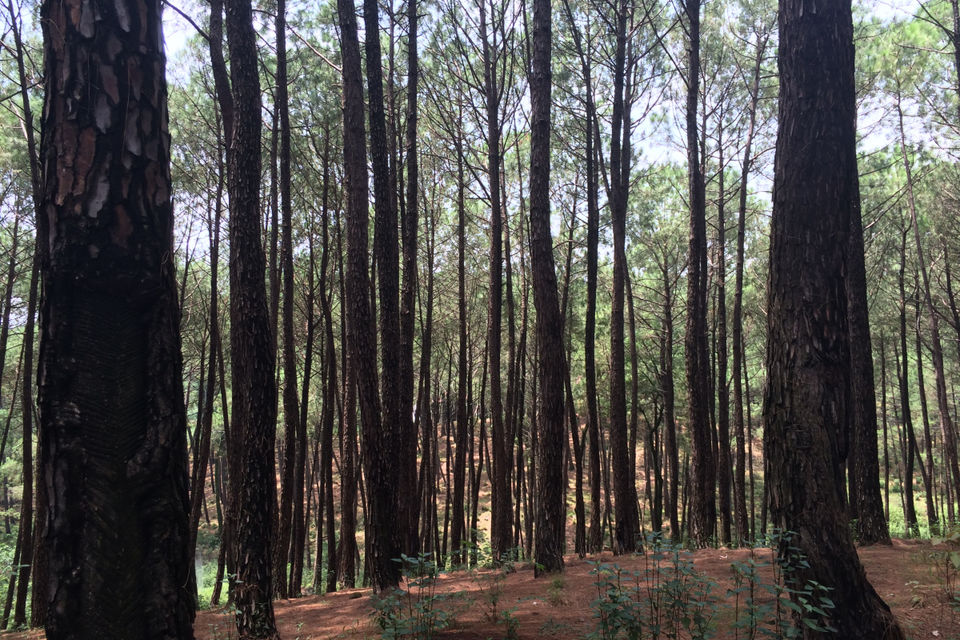 Palampur – a haven to dodge the swamped life from a scuttling metropolis. Sprouting with tea-estates sprawling all over the place and wide pine trees making their way to the sky, Palampur is great for those seeking tranquility close to nature. It's the next pit stop for backpackers en route Dharamshala and Mcleodganj.
While we spent a monsoon weekend in the city, we found it was nothing less than a paradise. The meadows were in full blossom, the tea plantations flourished with enclosing pine trees everywhere we could see, and to top that the mighty Dhauladar range was a clear view from our hotel.
Here is a photo story of our short-and-sweet stay in the land of green.
Wouldn't you just love waking up to this view every morning? We stayed in one of those Himachal Tourism Resorts and it was more than what we had expected. The rooms were spotlessly clean and the hospitality of the staff was beyond courteous. We were entrapped by the beguiling beauty of this close-to-nature habitat from the portico and greeted by the majestic, august Dhauladar range from the room's balcony.
If we could just wait till the clouds rested, we would've been able to get a clear view of the mighty Dhauladar.
Pleasure walks on streets lined up with trees on both sides can be really tempting. We'd be lying if we told you that we weren't charmed by these little trails speaking green when we went exploring Palampur on roads. This dinky-like alley touched our resort's border, and the green meadows, growing all the more lush in monsoon, added to the charm.
Just when we thought Palampur has set new standards for living in the lap of nature, we came across this little stretch of pine forest when we were out exploring the town. Oh, how beautifully adorned the forest was with all the sky touching pine trees and the monsoon playing its trick! We ditched all the family affairs and went there for the second time. Enjoyed the drizzle with some light music and a mellow petrichor.
The drive from Chandigarh to Palampur is a hefty one, but who cares when you have such a beautiful scenic panorama to welcome you!
Do you see the mightiness of the Dhauladar range?! Amazing isn't it? We think so too and can't wait for another monsoon vacation to this incredible land of nature.
This post was originally published on 'stampthatpassport'.