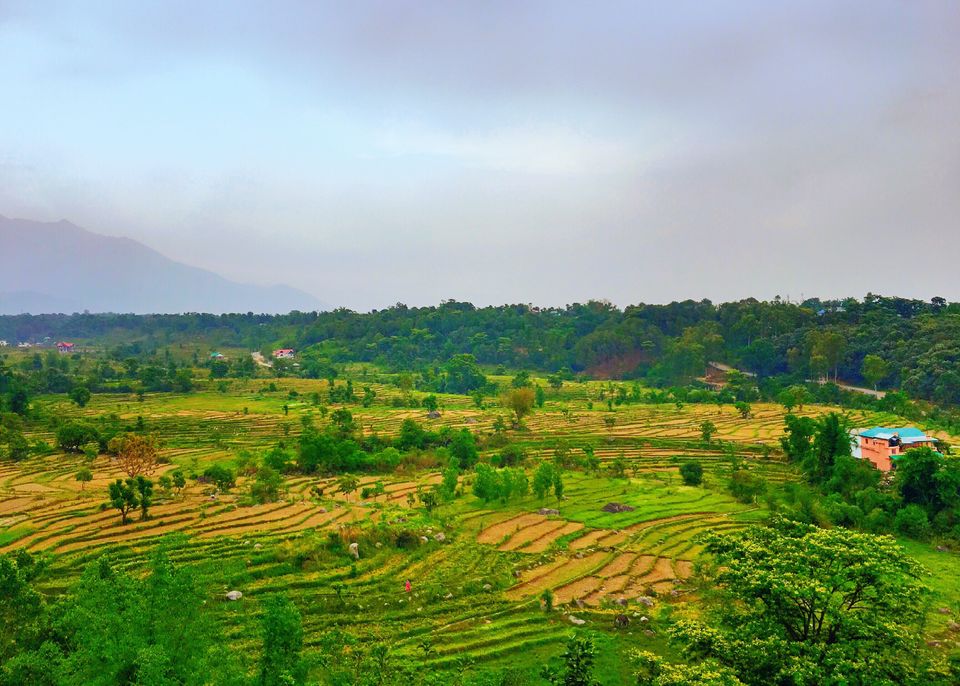 The first time my little ears heard the name that sounded similar to 'Palampur' was when I watched 'Raja Hindustani' in 1996. Remember Aarti's hometown and Raja's home with misty air, a copse of trees, vast green meadows? Who won't fall in love in the lap of such a paradisiacal abode? They called it Palankhet (Palampur + Ranikhet) but the film was shot in Palampur (derived from 'palum', meaning lots of water), the tea capital of northwest India.
Little did I know that my first visit to Palampur in Kangra valley will happen during my volunteer program at Bhagsu after an impulsive decision taken overnight with a dream of starting our day with a cup of tea amidst the rolling green carpets, smell of fresh grass and a dash of solitude at the tea capital of Himachal Pradesh. My friend and I hired an Activa for Rs. 600 for a full day and picked it up in the morning from Mcleodganj at 7 a.m. to avoid all the traffic that could have ruined the perfect dream breakfast. We paused briefly at the nearby petrol pump to fill up the tank with fuel worth Rs. 200. Helmet on, phones charged, Google Map on, we now started the 39 km (approx.) ride towards Palampur.
After continuing on the curves of the Dharamshala - Palampur road for a while, we were soon on the highway and the first halt was at Neugal Khad. Popularly known for being a picnic spot, Neugal Khad reminded me of the standard landscape painting we used to draw as children - Backdrop of mountains, cocoon of greenery, some flying birds and a river stream flowing from a far-off hill, just in this case, the stream was covered by a lot of rocks reminding me of adulthood & its hardships.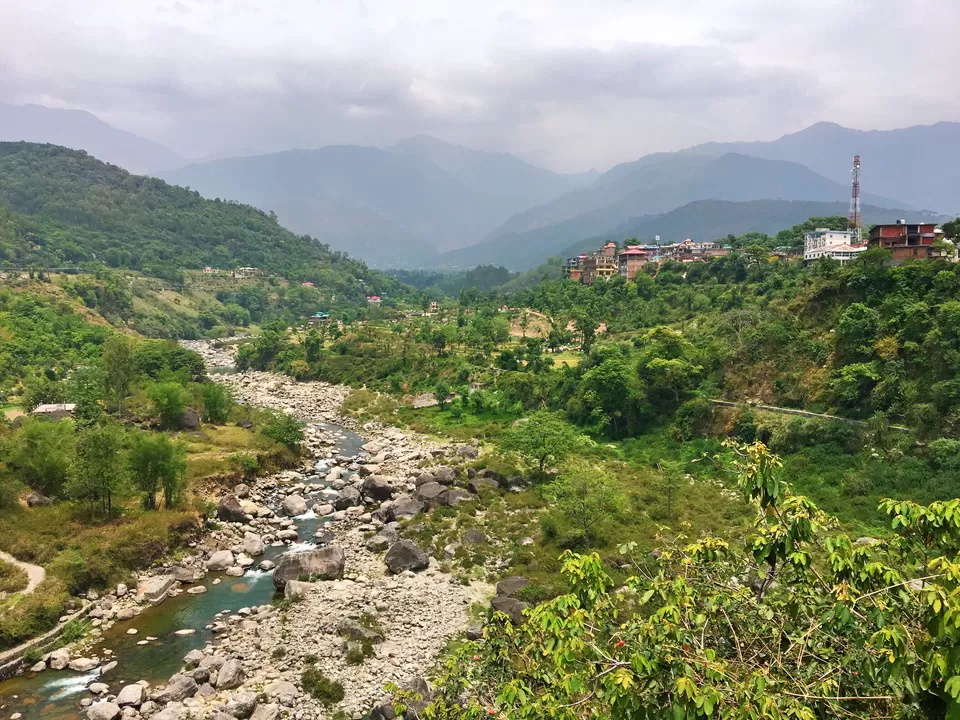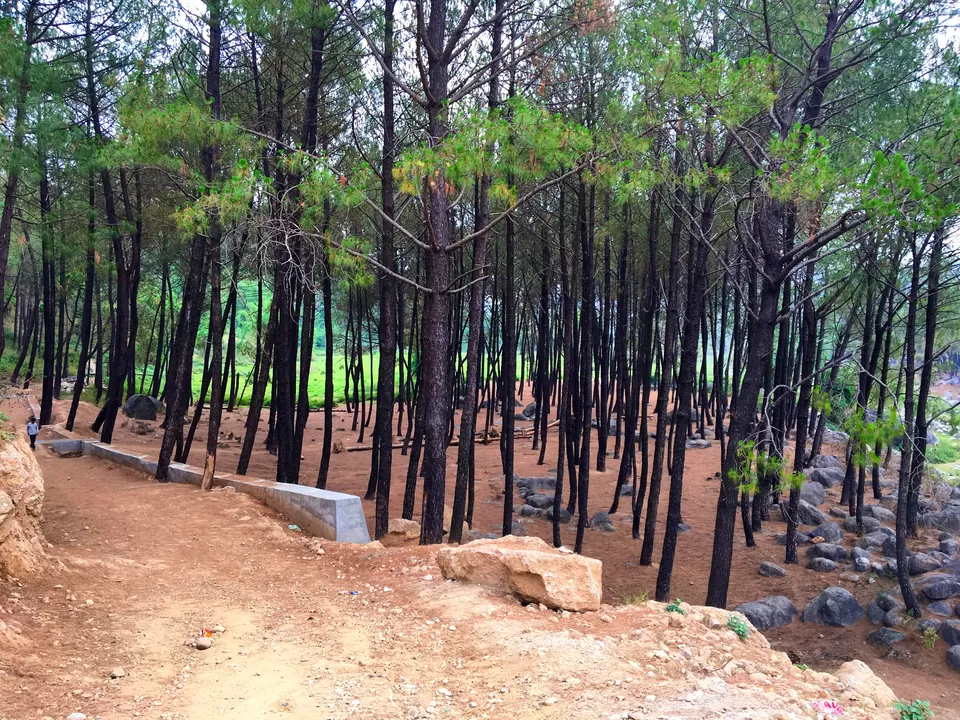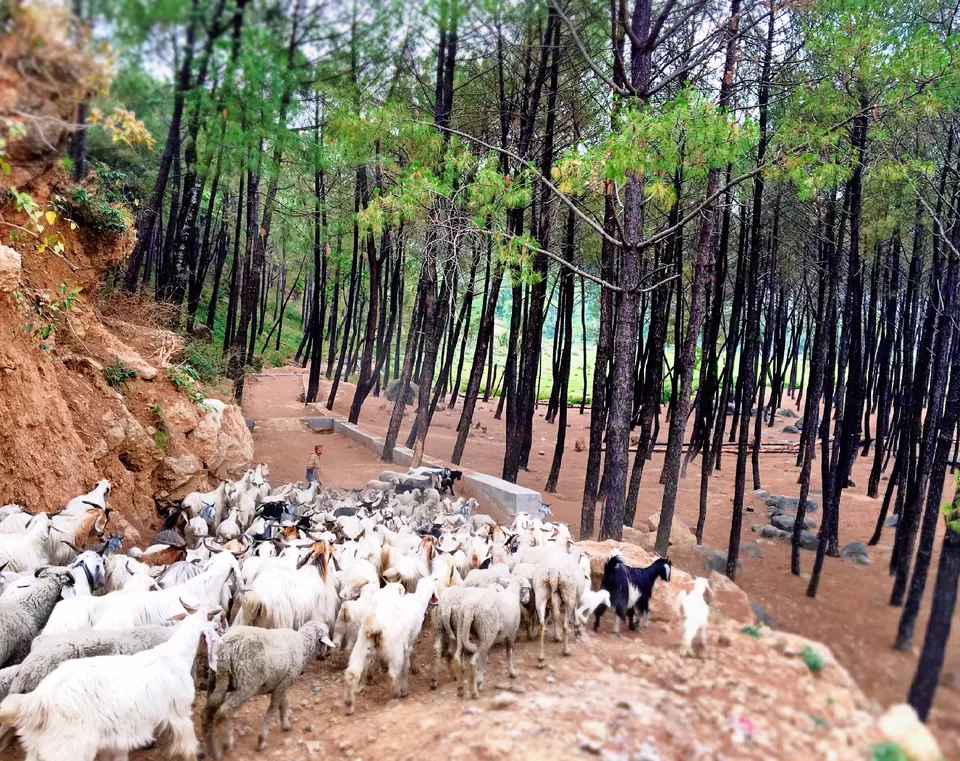 From Neugal Khad to Palampur, the distance was 2 km. As we resumed the ride, we could soon see the magical landscape with Dhauladhar range painting a dark rainy sky with its faded outlines while the expansive tea estates dazzled with an extra green shine to make up for a cloudy weather.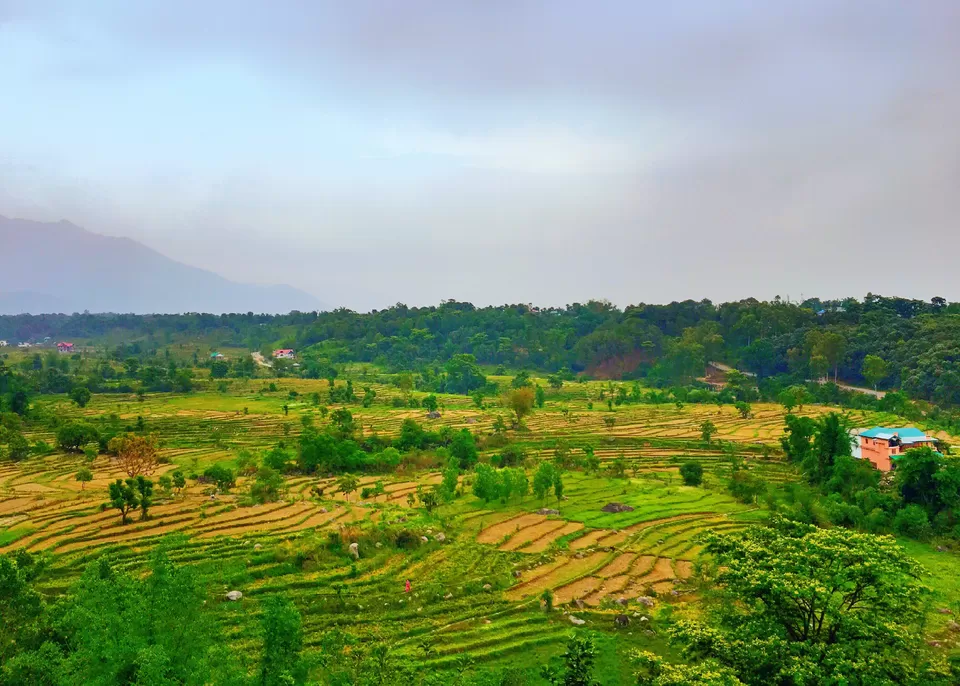 Before moving further, I must tell you that if you are expecting Palampur to be an out and out hill station with infinite green pastures and some tiny modest markets to give you the ideal feeling, you are in for a little surprise. First of all, Palampur does sound like a small town but in reality, it is among the top 10 largest cities of Himachal Pradesh. Second of all, the markets here are anything but small, beaming with famous flamboyant brands and you will find more outlets of Cafe Coffee Day & Domino's than the small local tea & coffee stalls to take a break at. We chose Dominos as for some reason, most places were closed that day and we were too hungry to explore the local cuisine at the moment, perhaps some other time.
After gulping one full portion of garlic breadsticks and a large pizza, we headed towards the highlight of the town - the sprawling tea estates. Local & migratory reapers and thatched huts snuggling in layers of the tea estates was a spectacle that lit up my eyes and captured it all in a blink.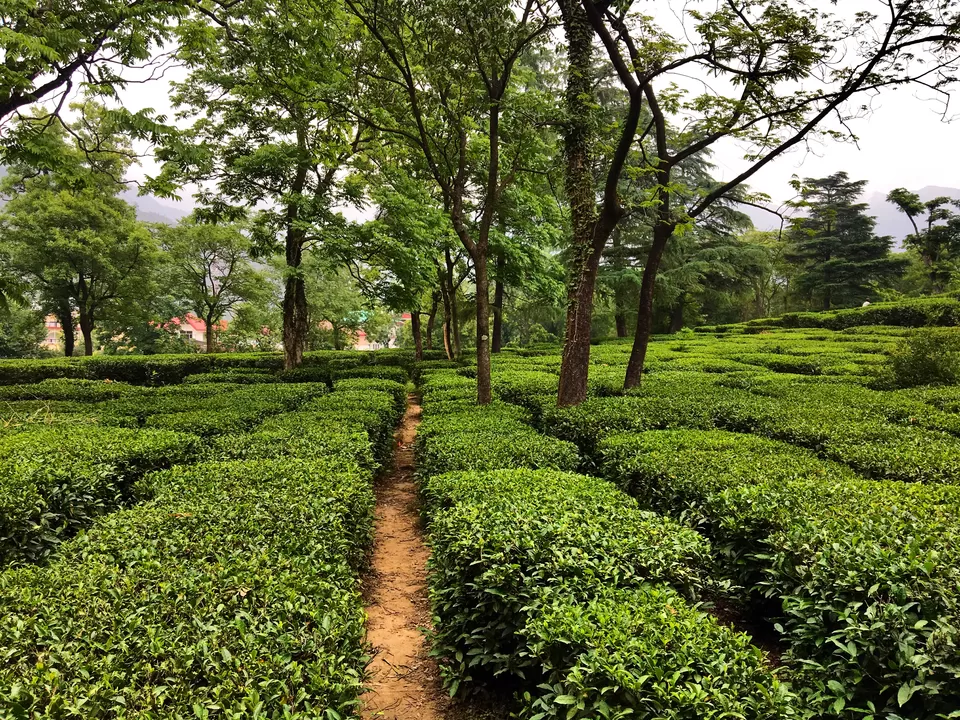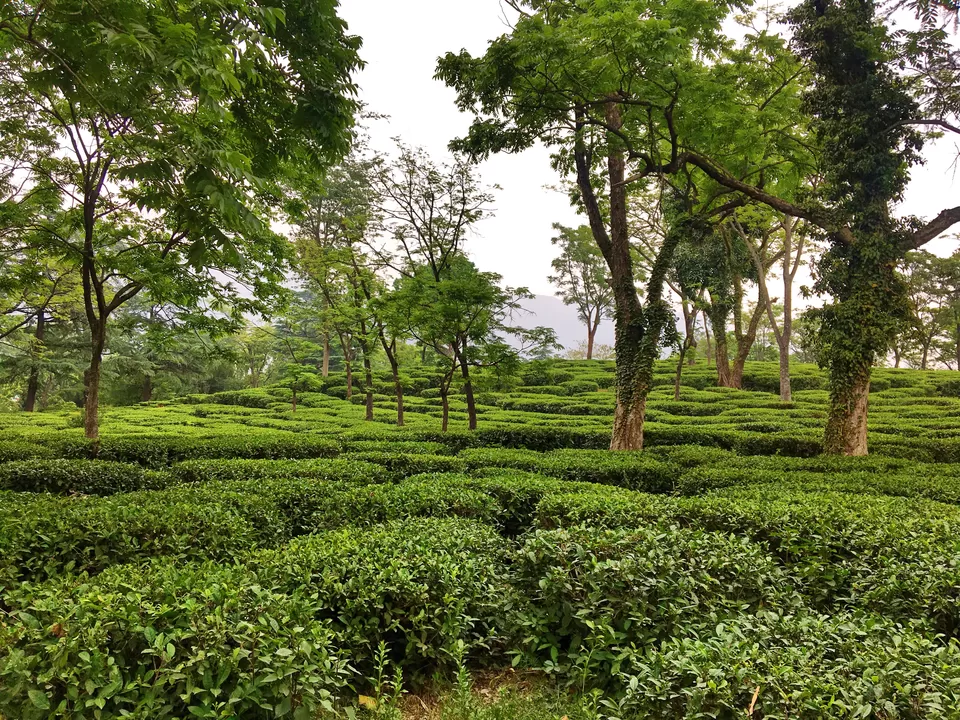 On our way to Lower Dharamshala, which was our next planned destination, we visited the Baijnath Temple, a 13th-century shrine dedicated to Lord Shiva, located 16 km away from Palampur. Locating this temple was slightly tricky and that's where the old-school technique of asking local strangers won over sticking our heads in Google Maps. The Baijnath temple is beautiful and exemplifies the early medieval North Indian architecture but the most interesting part about this temple is the number of stories carved in its walls. The different versions of stories talk about the establishment of Shivling at this temple owing to Ravana's worship of Lord Shiva. This is the reason why the town of Baijnath is noted for not celebrating Dussehra as a mark of respect for Ravana's devotion towards Lord Shiva.
Even though it's not like what they show in the movies, if you want to see the union of two priceless elements of nature - water and greenery, a day trip to Palampur must be among the top destinations on your travel list.