Location in the heart of Kullu region is a beautiful and quaint valley which literally takes you away from the hectic and rushed city life. Tirthan is located at around 40 kilometers from the Aut tunnel you pass through while en-route Manali.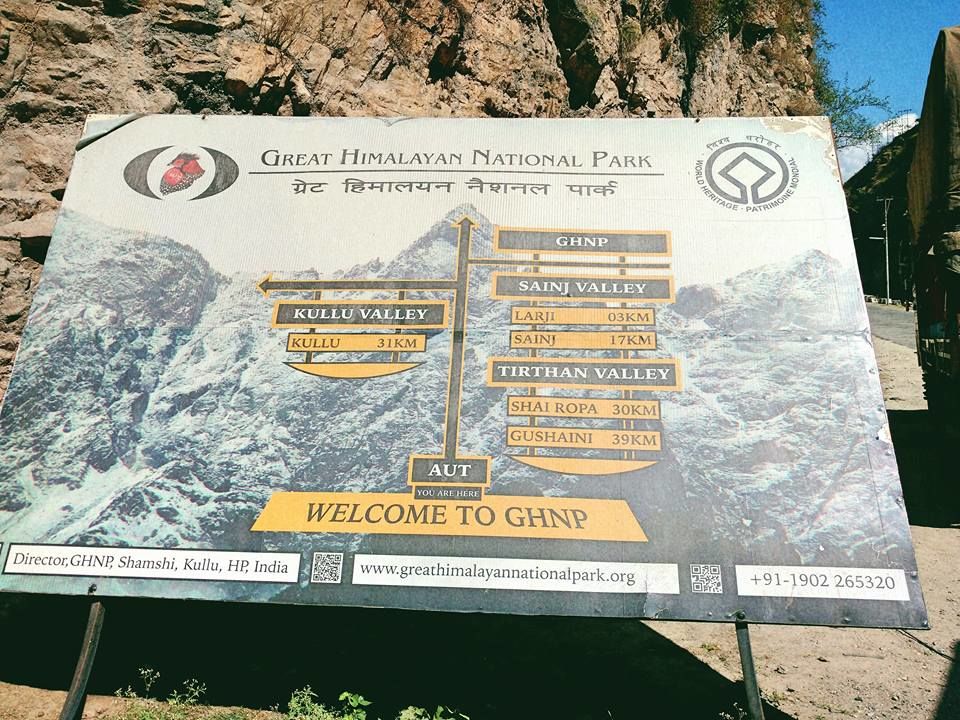 If you are going by your own vehicle make sure not to enter the Aut tunnel but take a right towards this board just before entering the tunnel, also the route is tricky so make sure you keep asking people about your destination. If going by a public transport get down at the tunnel entry point and take the bus going towards Banjar. There are plenty of buses by HRTC and KTC running towards Banjaar on that route, It took me one and a half hour to reach Banjaar from Aut tunnel. From Banjaar you will have to take another bus if you want to go further in, if you want to go to Jalori Pass, you will have to take another route and if you wish to go to Gushaini than it will be in a different direction.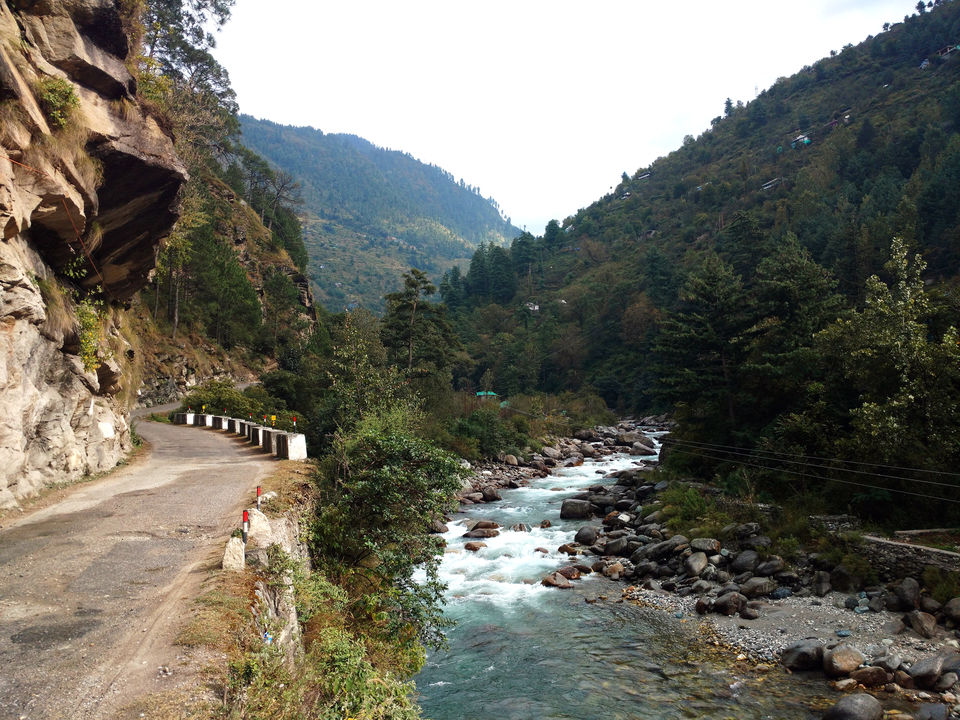 I planned to head for Gushaini and then head to Jalori Pass the next day. I took a bus to Gushaini from Banjaar, filled with locals only, I didn't find any traveller, travelling through the local mode on transport to Tirthan. In another 30 minutes i was at Gushaini, the whole journey to Gushaini was on a road next to Tirthan river, the whole setting was too beautiful, you could see Apple trees and Pomegranate trees on both sides of the road and other wild fruits as well. The last leg of the journey was the most beautiful yet.
I got down at Gushaini, explored the small town a little bit, there were many small hotels in the small town, But i decided to get down on the road that i had come from and found multiple beautiful cottages right next to the river. I stayed in Raju's cottage, the place was really mesmerizing, hidden inside the dense trees with very earthly interiors of wood and mud.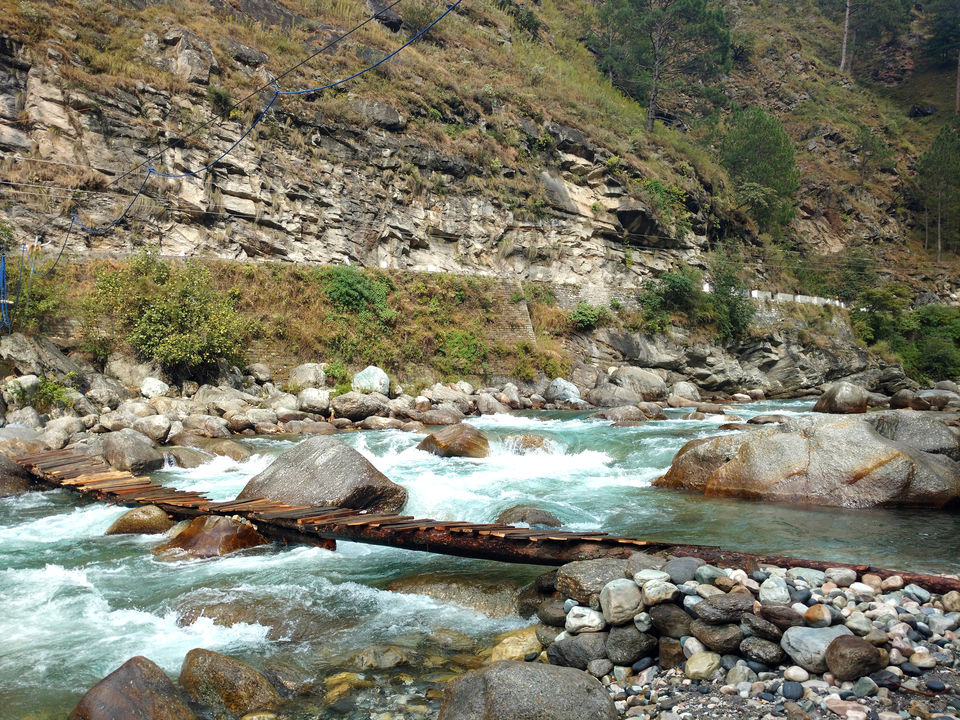 Anywhere you would go in Tirthan valley connects you to nature, go explore the wild or just stay next to the river, you will feel connected to nature. There is a short hike of around 2 kilometers from Gushaini to a hidden waterfall, ask the locals about it they will give you the directions for the waterfall and you can do it on your own. I spent the rest of my day talking to the locals and roaming around in Tirthan valley.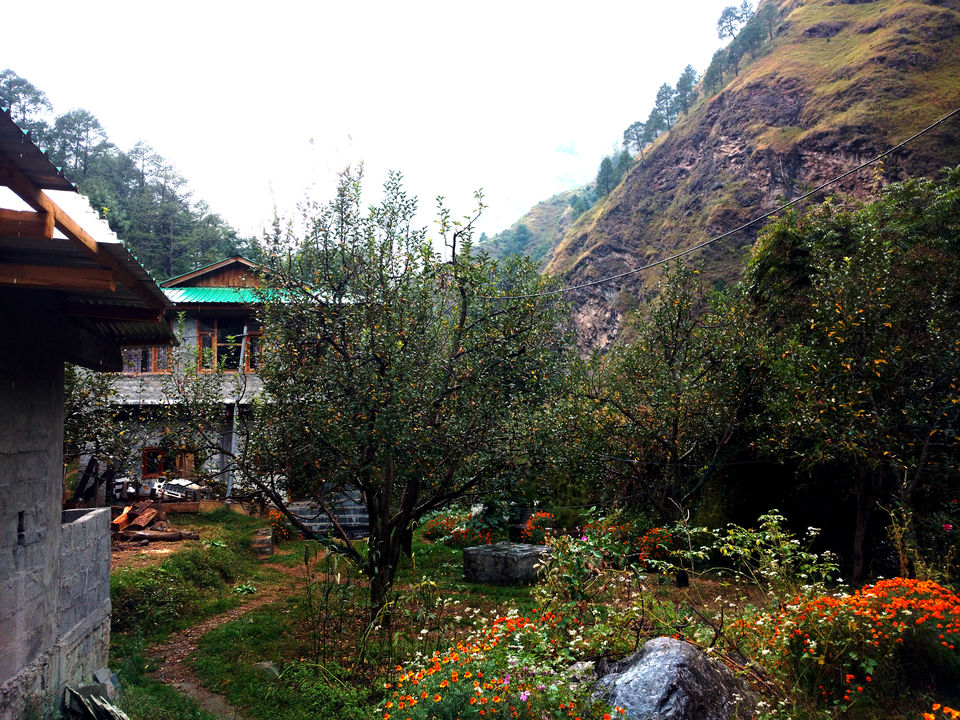 The stay in Raju's cottage was luxurious and comfortable, the food served was delicious and they made the stay just a better experience for me. I would recommend everyone to stay at Raju's cottage if going to Tirthan valley.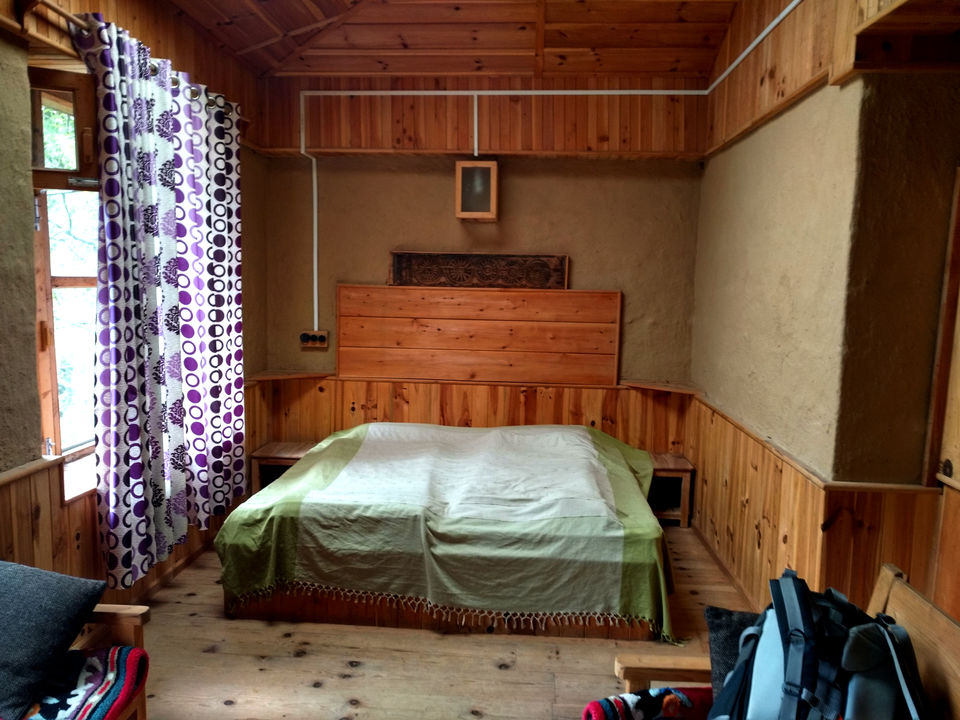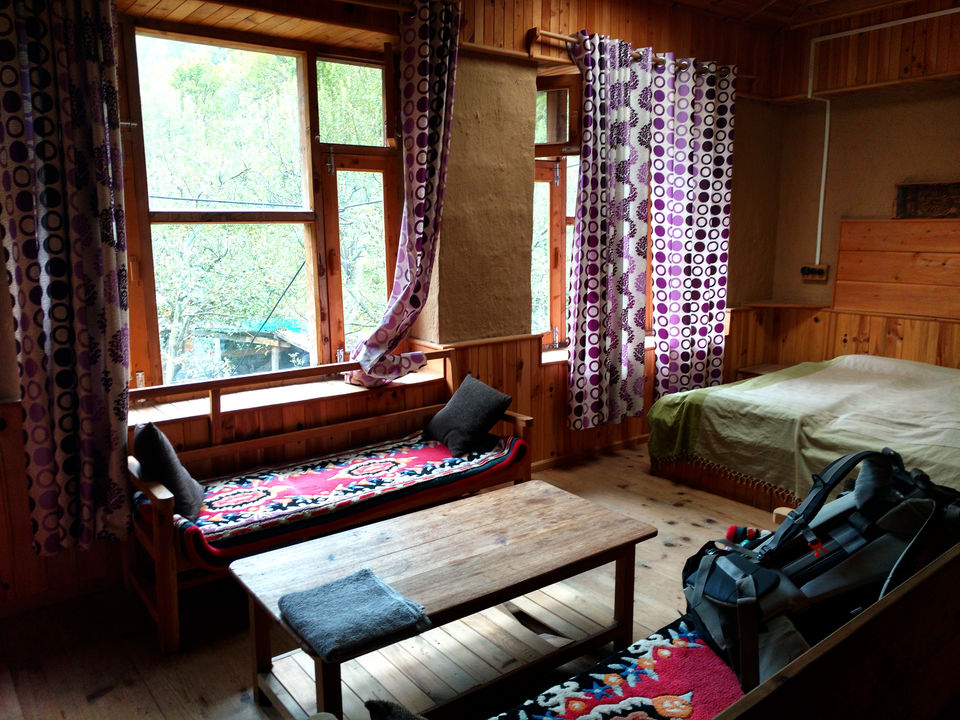 The weather was overcast next morning and locals advised me not to go to Jalori pass because there could be raining up there. So i decided to explore the tirthan valley more and skip Jalori Pass.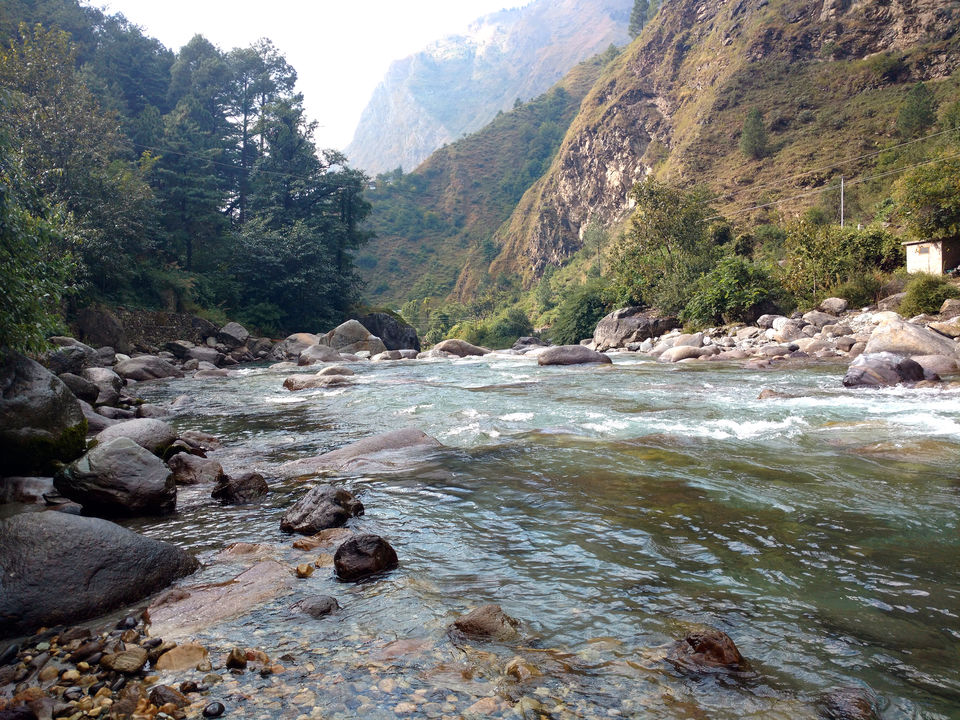 I bid farewell to Gushaini to further go to Jalori pass, while going back i took a shared jeep till Banjaar. If not local buses, shared jeeps are also a way to commute in Tirthan valley, you just have to keep asking the jeep owners whether they are taking passengers. It started raining by the time i got back to Banjaar
While on my way back i took a bus to Kullu, you can easily get the buses from Banjaar to Kullu or Aut. From Kullu to Delhi, you can get many buses.
Day 0: Board the bus to Manali from ISBT Kashmiri Gate at 8:00 pm(Cost rs.685).
Day 1: Reach Aut by 9:00 pm, get down just before the tunnel. Get a bus to Banjaar from Aut tunnel(Rs.60). From Banjaar head to Gushaini(Rs.20). Explore the valley and spend the night in Gushaini (Stay in Raju's cottage Rs.2000)
Day 2: Head back to Banjaar, get on a bus/taxi to Jalori pass. camp overnight(Cost 2000).
Day 3: Head back to Banjaar and start you return journey to Delhi.