When people talk about trekking in Tirthan Valley, it's either to Jalori pass or small hikes around Jibhi. But there is so much more to explore in Tirthan Valley than these two places. Tirath trek, which lets you explore maximum of this place, is something you can do when you visit Tirthan valley the next time. It follows Tirthan river from Gushaini to its origin, Tirath glacier. This trek gives you everything, from verdant meadows to snow-clad ranges and Himalayan architecture to a rich wildlife.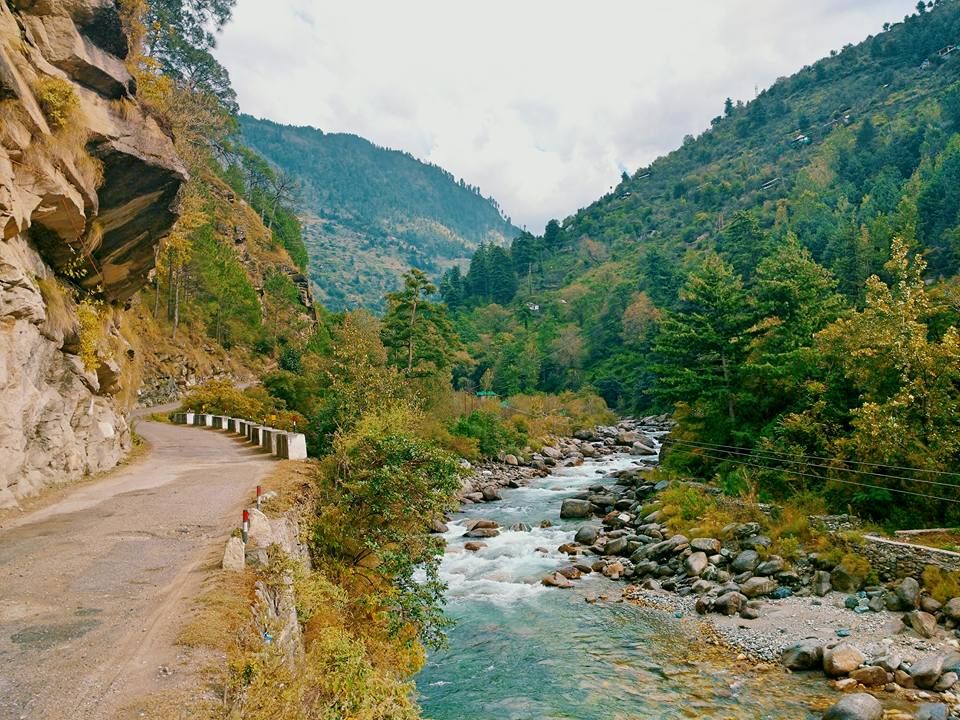 How to reach Gushaini
Gushaini is well-connected with other cities of Himachal but it is not directly connected to Delhi. You have to reach Aut tunnel from Delhi. Once there you will have to board the bus to Banjaar. From there you can get buses to Gushaini. After reaching the place you will have plenty of options to stay before you start your trek.
Difficulty level
This is a remote trek which takes you through some isolated areas of Great Himalayan National Park (GHNP), Himachal Pradesh. It is considered to be a moderate trek with some difficult trails. You will however need a guide to do it as one can easily get lost in the forest and the chances of witnessing a wild animal is pretty high.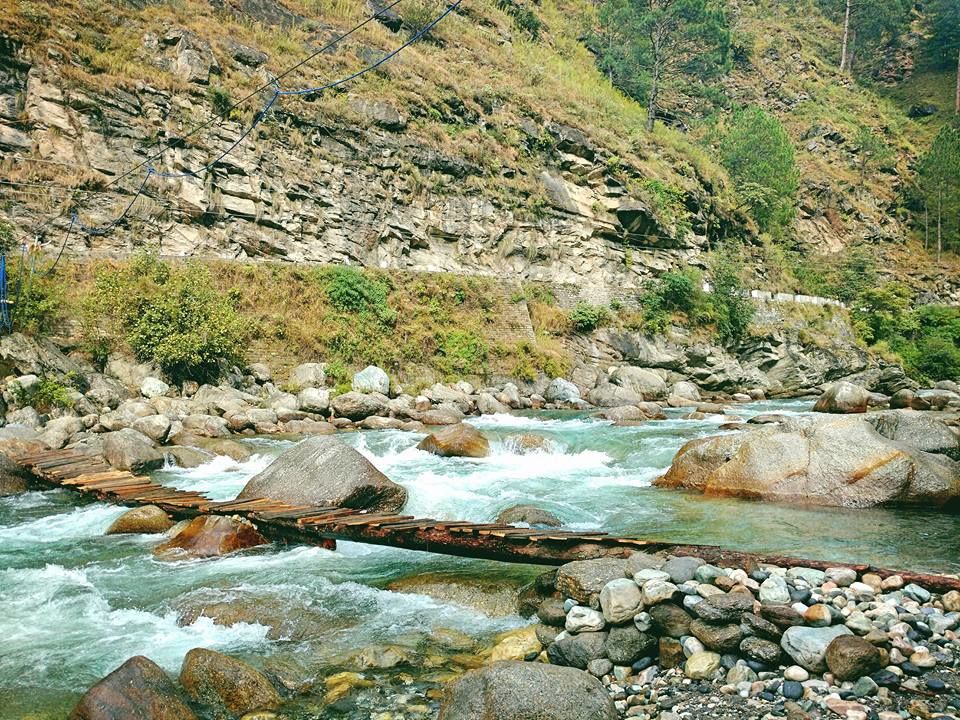 Cost
This trek is not to be done solo. Few organisers like Himalayan Eco Tourism, Himalayan Loop and 365Hops do this trek around ₹6,000, Banjaar to Banjaar, inclusive of all the equipment, guide, camping and meals.
Trek route
Gushaini - Rolla - Chalocha - Nada Thach - Majhoni - Tirath - Nada Thach - Chalocha - Gushaini
When to do it
The best time to hit this trek is during summer season and autumn. Monsoon witnesses a lot of landslides in the whole national park area and for rest of the year this trail is covered under a thick blanket of snow.
Brief Itinerary
Gushaini - Rolla (9km/ 6,890 feet)
The trek begins from Gushaini village towards the eco-zone of the GHNP, you pass through two villages Ropa and Kauncha. The trek is mostly easy on this day. You will also pass by the house of the only human living in GHNP, a charming lady who lives all by herself without any modern ameneties.
Rolla - Chalocha - Nada Thach (12km/ 10,800 feet)
You follow the river, it occasionally involves crossing bridges and walking on big rocks on the river bed. Leopards and monkeys can be spotted at Chalocha, the trek will get steep after this place. You will reach a high altitude meadow which will be your campsite for the second day. If you want you can break your journey in two days.
Nada Thach - Majhoni (12km/ 12,468 feet)
This is the toughest day of the trek, the climb is going to be very steep. You can get the view of the whole Tirthan valley. Nada Thach also acts as a base to Tirath glacier and the small glacial lake known as Tirth to the locals because it is sacred to the people living around GHNP.
Majhoni - Tirath (13,124 feet) - Majhoni (8km)
You will reach another high altitude meadow, with a panoramic view of a snow-covered peak and a beautiful glacial lake right in front of you. You return to Nada Thach by sunset.
Majhoni - Nada Thach (12km/ 10,800 feet)
You return the same way, the trek down hill is comparatively easier and you can take breaks to enjoy the views on your way back.
Nada Thach - Chalocha - Gushaini
On this day you can indulge yourself in activities like bird watching and experiencing the life in Himalayan villages on your way back down to Gushaini
What to pack
Trek Shoes: Carrying good quality anti-skid and waterproof trek shoes is a must as the terrain is going to be tough.
Backpack: A 40-50 litre backpack is required to carry all your essentials for the trek.
Clothing: Multiple layers of clothing with some heavy jackets woolen socks and gloves would be required. Thermals are a must as even during the summer the temperature remains low.
Accessories: Sunglasses, cap, sunscreen with high SPF, moisturiser and toiletries.
You can read in detail about things to carry on a Himalayan trek here
Have you been on a trek recently, share your experience here to inspire others.
Also, check out Tripoto's YouTube channel for some amazing travel videos and inspiration!