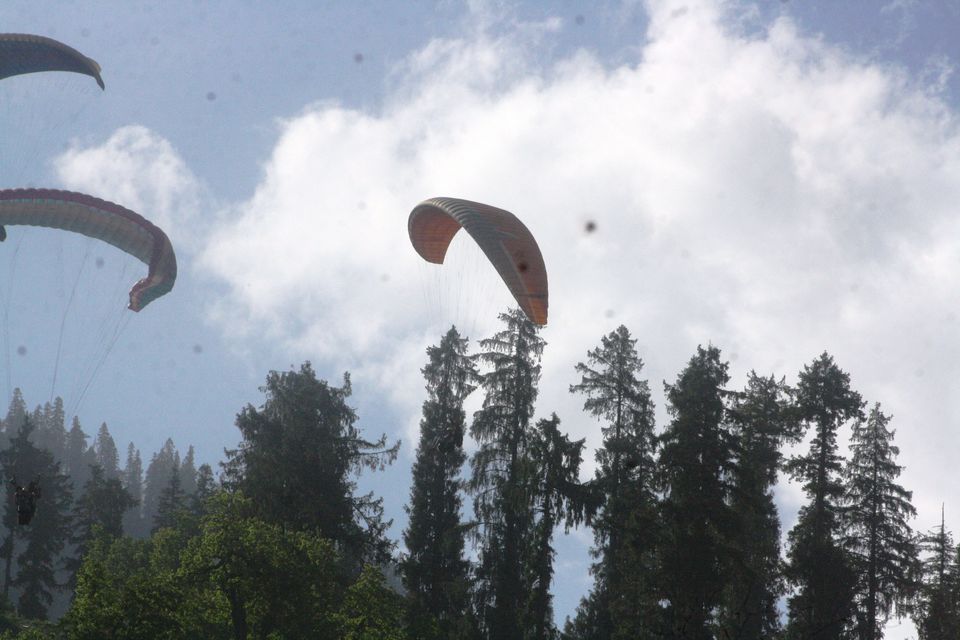 Me and my brother was in Manali for a short road trip from Chandigarh.have been to Manali earlier but this time i am here to experience how does it feel to fly like a bird over Kullu valleys of Himalayas and this was first adventure sport i am going to witness.i had mixed feelings ,scared and excited at the same time.
After a tiring drive through treacherous road of Himalayas i was not in mood to drive further so we hired a local taxi and left early morning for Rohtang Pass through narrow and steep road with heavy traffic but unfortunately due to heavy snowfall the Pass was closed so we stopped at Bias Nala (River Bias),Marhi 20 kilometres away from Manali where we spent 2-3 hours enjoyed ice skating,sliding from the top and eating maggi in chilling winds.I haven't told my brother about my plan yet (the Paragliding! at Solang).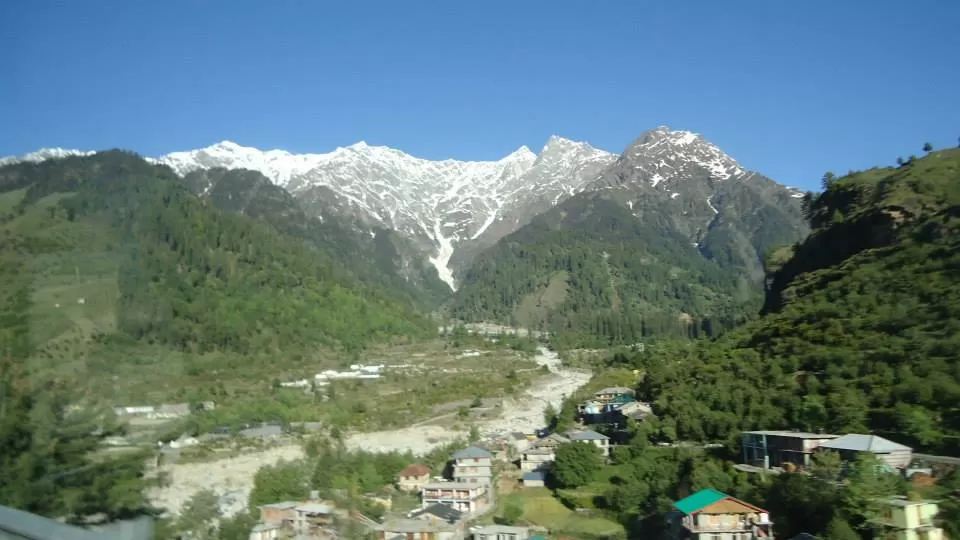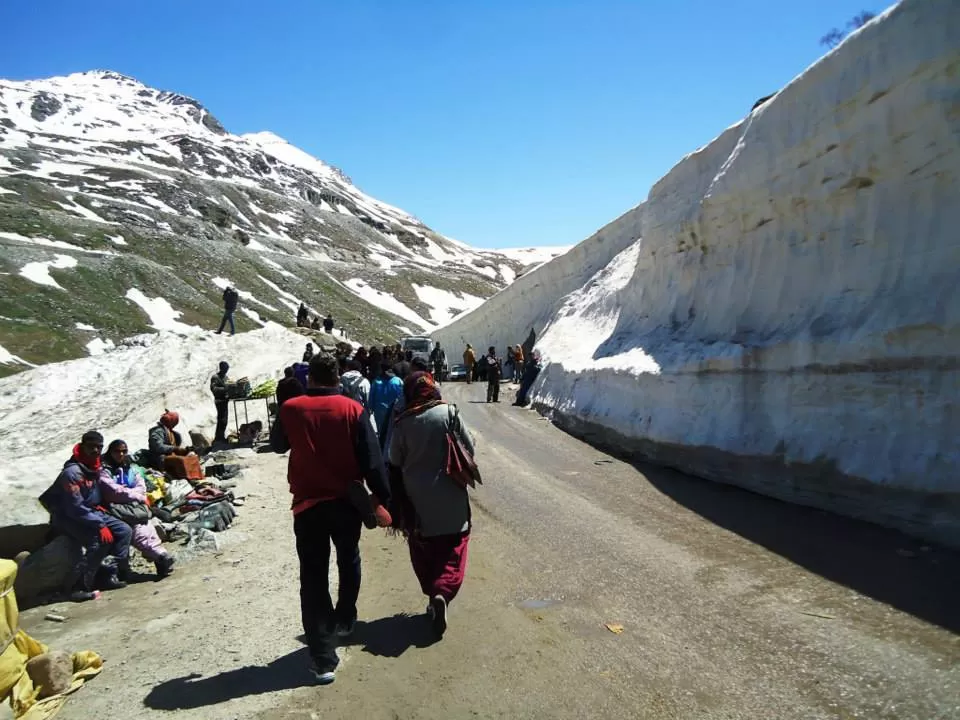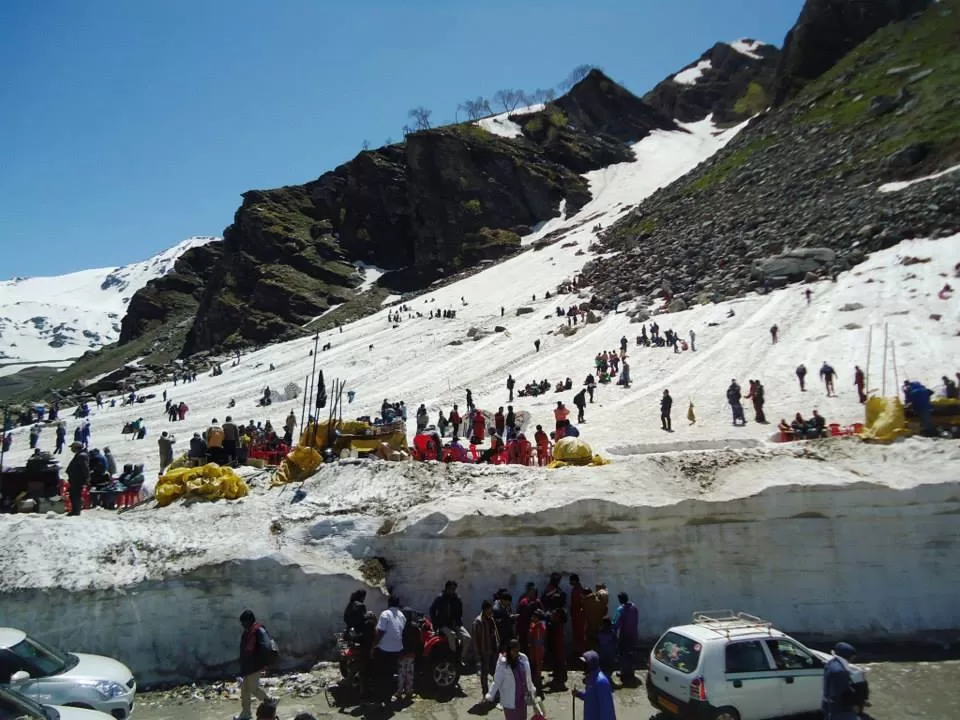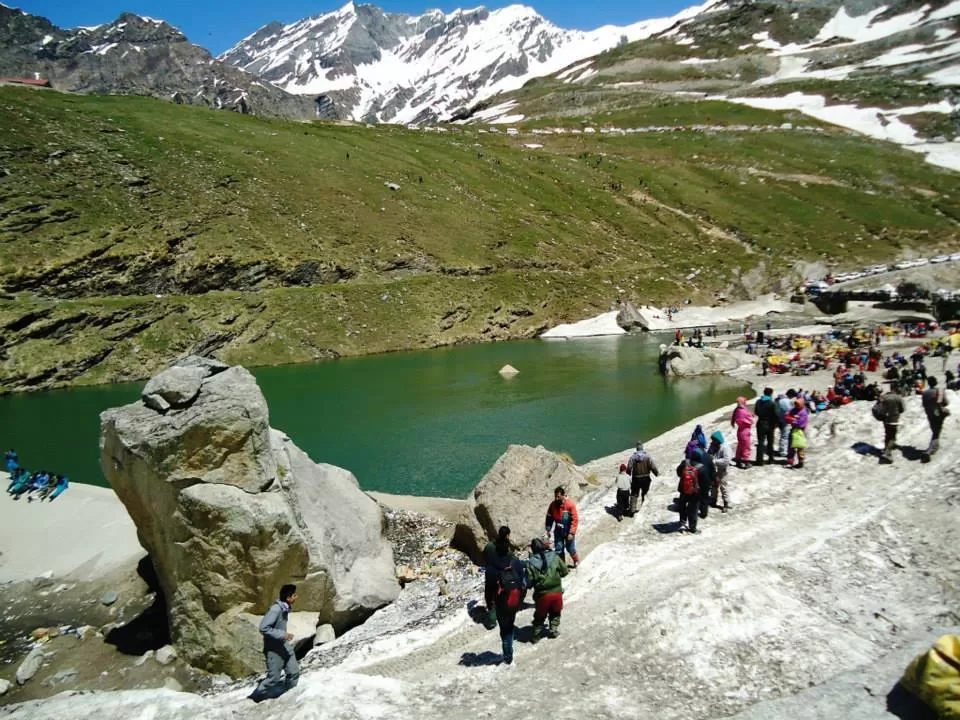 On our way back to Manali i told our taxi driver to take us to Solang Valley (which was not discussed earlier) and after convincing my brother we finally reached the valley.
Solang Valley aka Solang Nala among locals as the name is combination of two words Solang (the village) and Nala (river stream) is an all season tourist spot of Manali,a heaven for adventure junkies.it has a range of adventure sports and activities from Zorbing,biking,horse riding and Paragliding in summers to Skiing when its snow in winters depending on time of the year and weather conditions.It is widely famous for ultimate Paragliding site of Himachal Pradesh with splendid views of snowy mountains all around.Paragliding is much enjoyed and pursued by tourists and adventure seekers among other activities to get thrilling experience of soaring in the sky.
Enquiring certified trainers,clearing doubts and filling mandatory declaration form i was ready to experience first extreme adventure of my life!.my instructor took me to Paragliding jump point through a cable car which was delightful and is the best way to calm your mind and nerves to get ready for ultimate experience while ascending to a prominent altitude of 3500 feet.
With a short briefing of 10 minutes and providing safety gears instructor harnesses tandem with me and it was time to Jump! (the most critical part) as for parachute to open and to traverse some distance in the air before landing down you will have to jump from higher altitude.on the command of instructor i ran and with all my guts i took leap of faith,thank god parachute opens and i started soaring in the sky much above giant peaks,it was getting more excited than scary with each minutes passing by.i was flying like a bird with a mesmerising view of sprawling green valley with snow capped Kullu ranges at the backdrop.instructor made it more enthralling with some swirls ,swing and rotating parachute upside down during the 15-20 minute of flight.enjoy the splendid view of snow laden mountains with dense green conifer forest and a meandering while soaring up high before landing at the valley where this activity ends.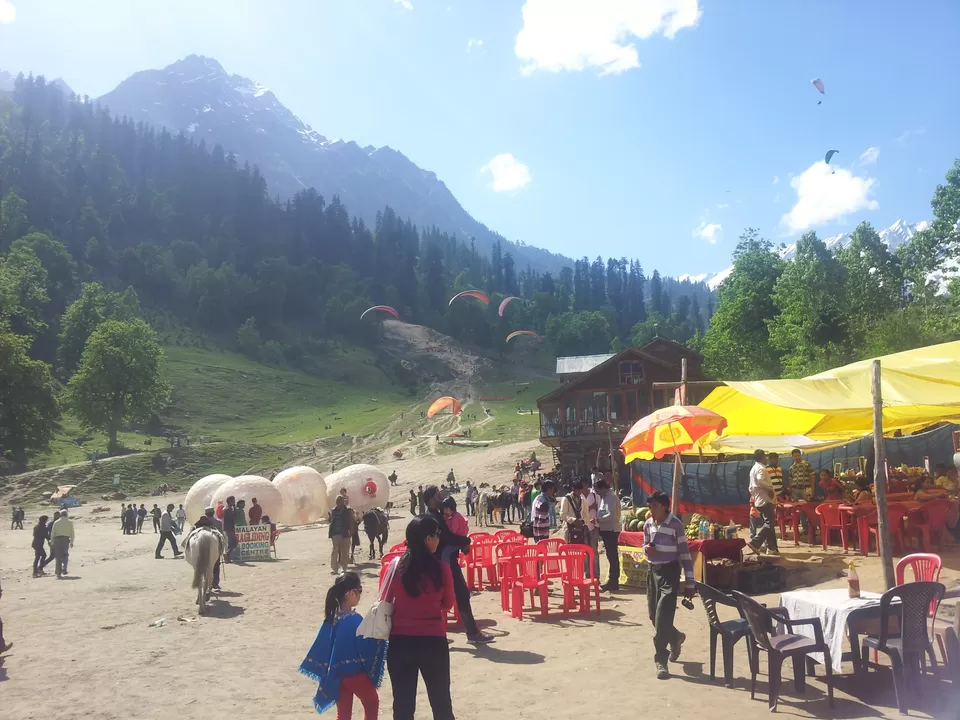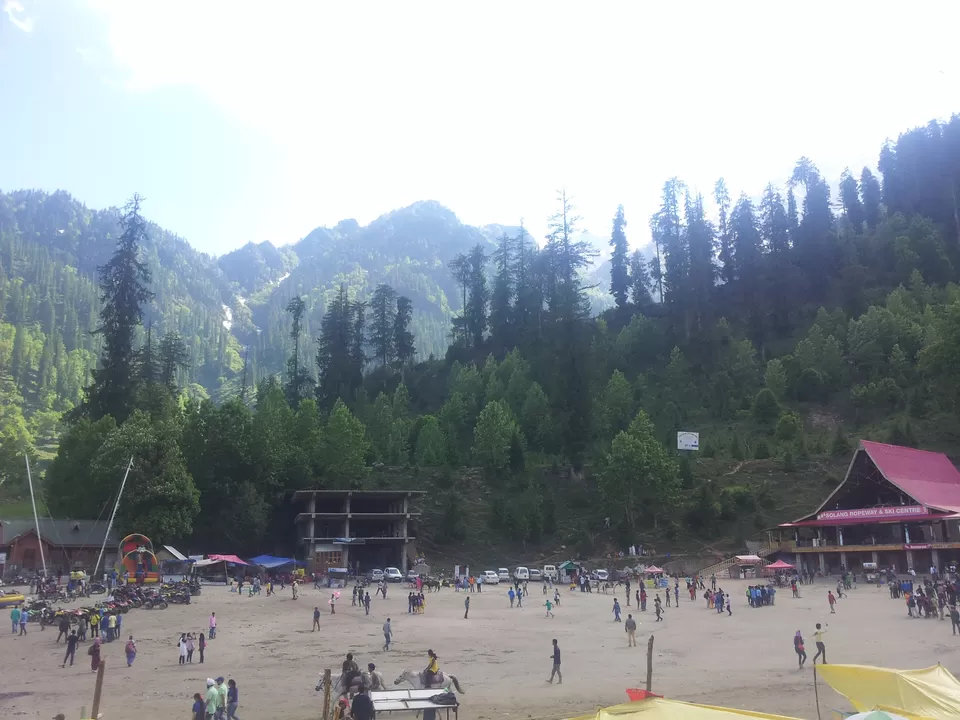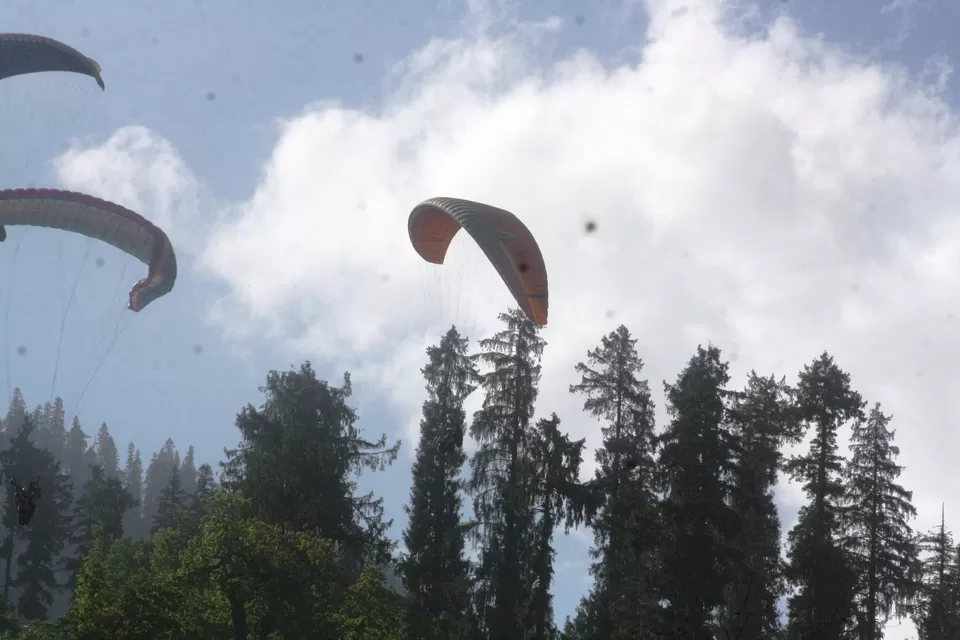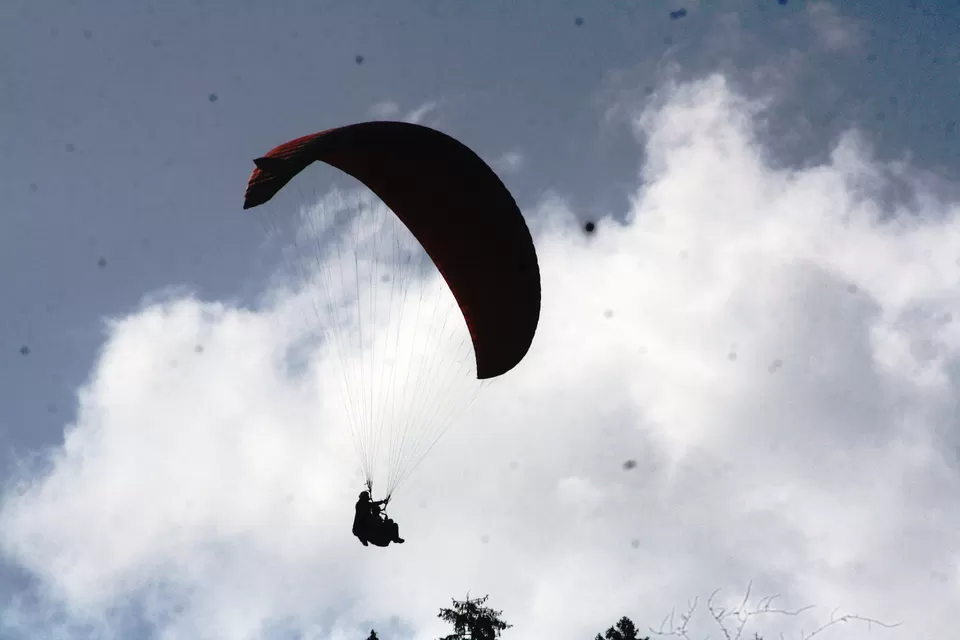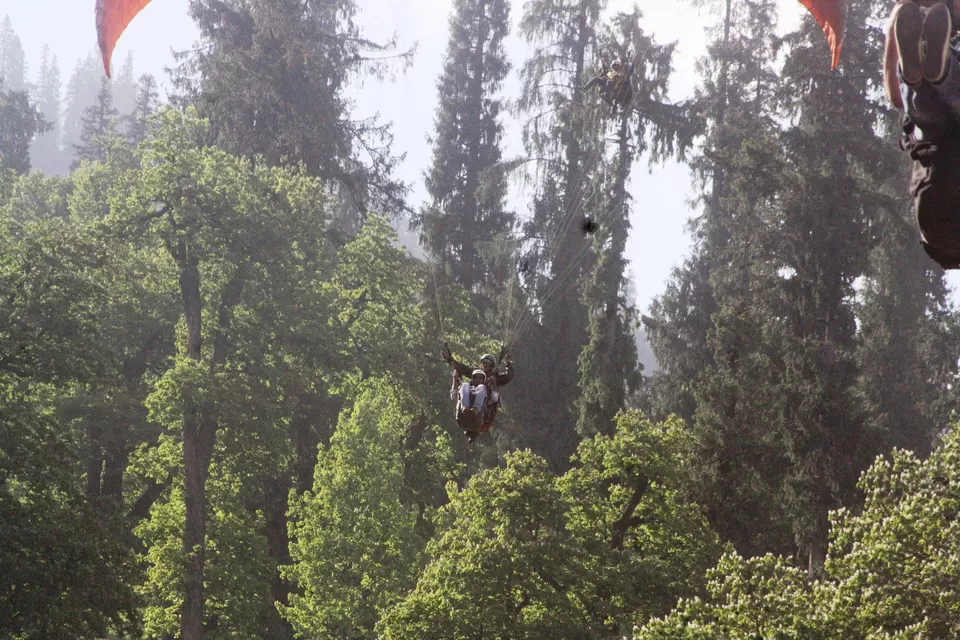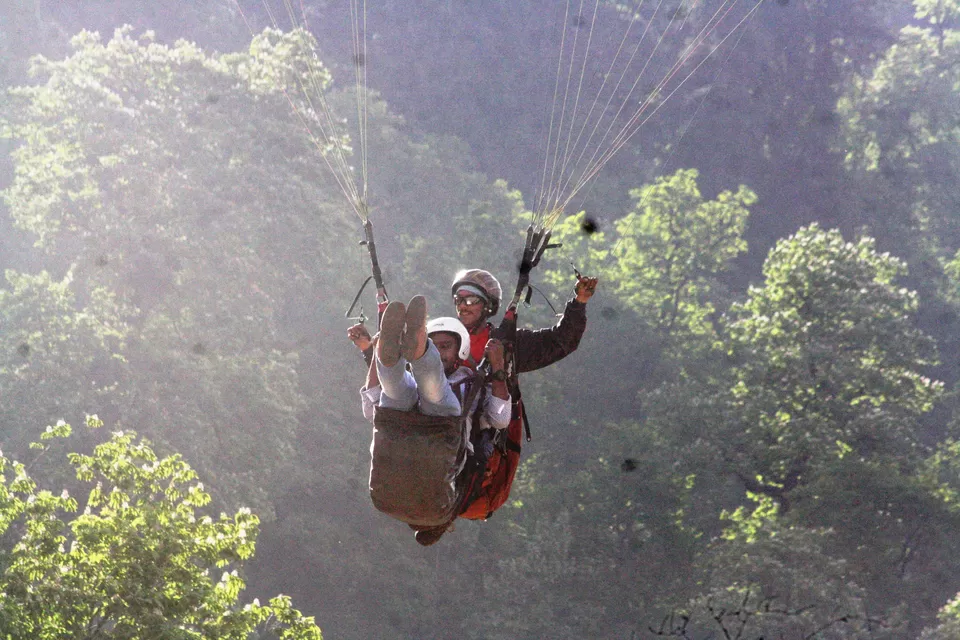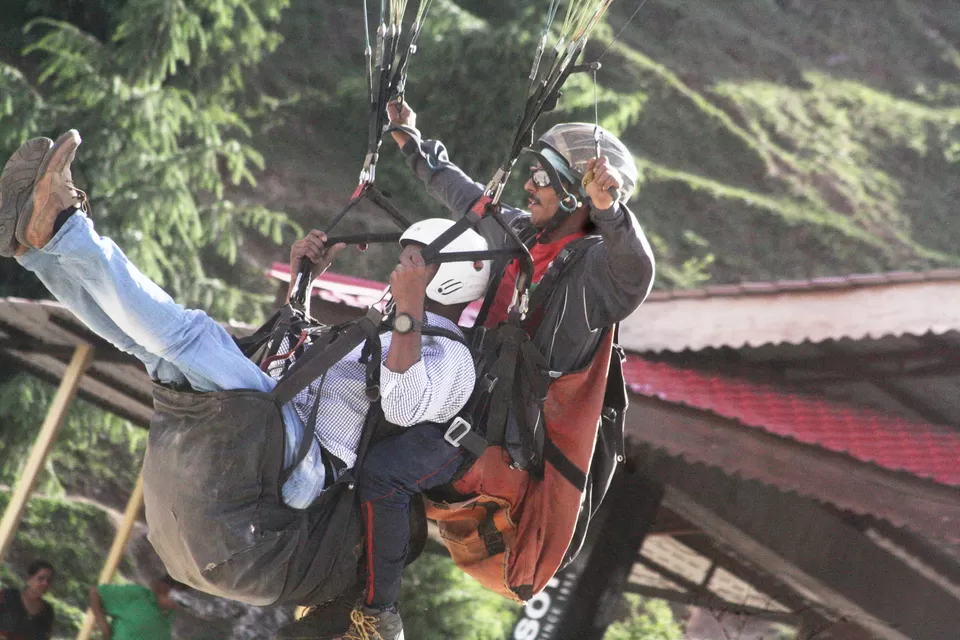 Include Solang Valley in your Manali trip to conquer the sky and get the magnificent views while flying through the soaring sky.
Tip:go for higher altitude option if you are comfortable and really wants to enjoy this lifetime experience as smaller one takes no time to land and it doesn't worth your money.
How much it cost: it cost around 3000 including one side cable car ticket.you could get your flight photographs and videos by paying 200-300.
Best time to do: you can Paraglide throughout the year except monsoon when weather changes from bad to worse.