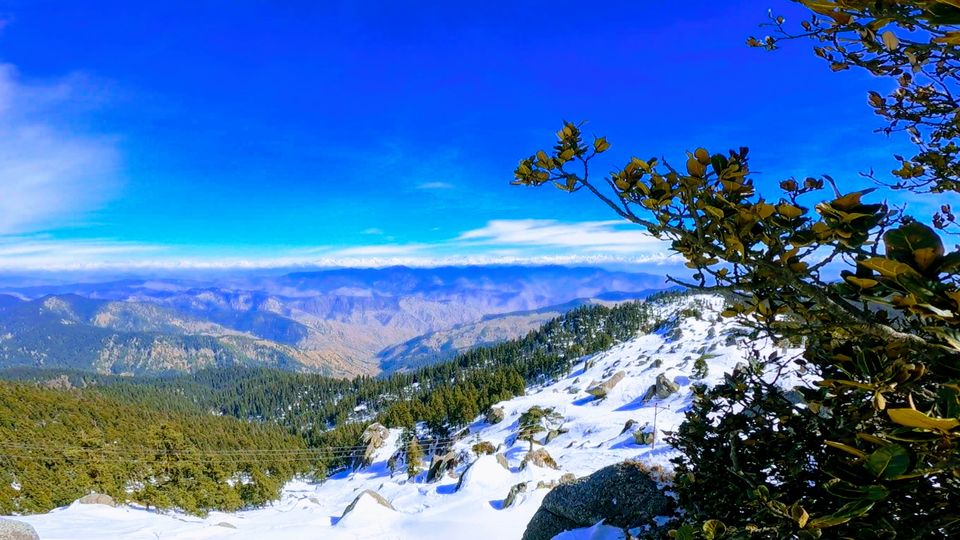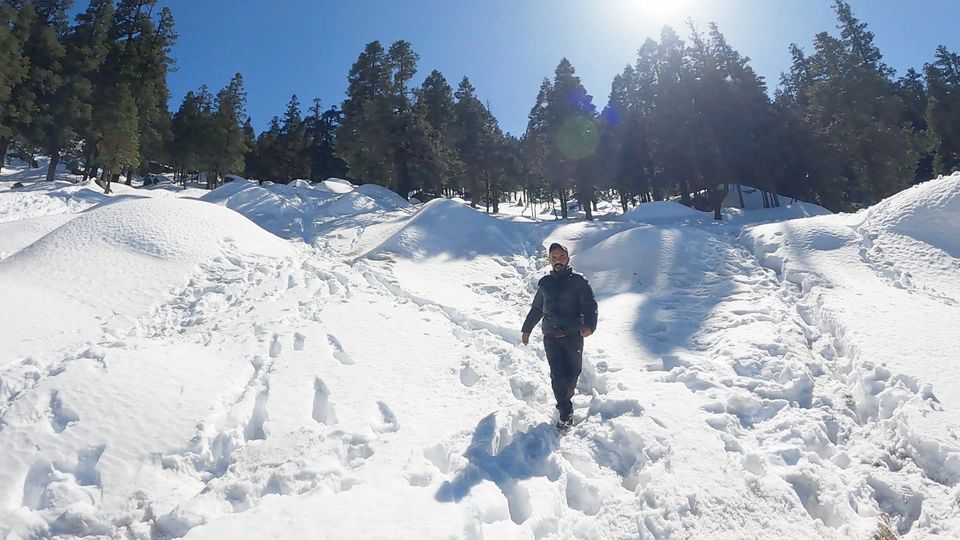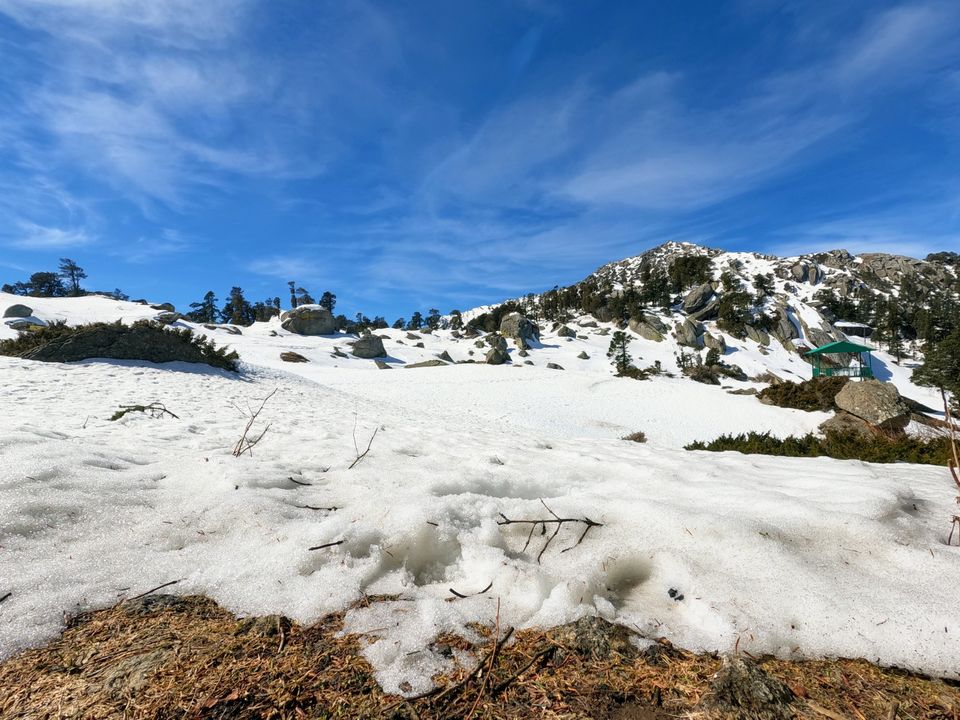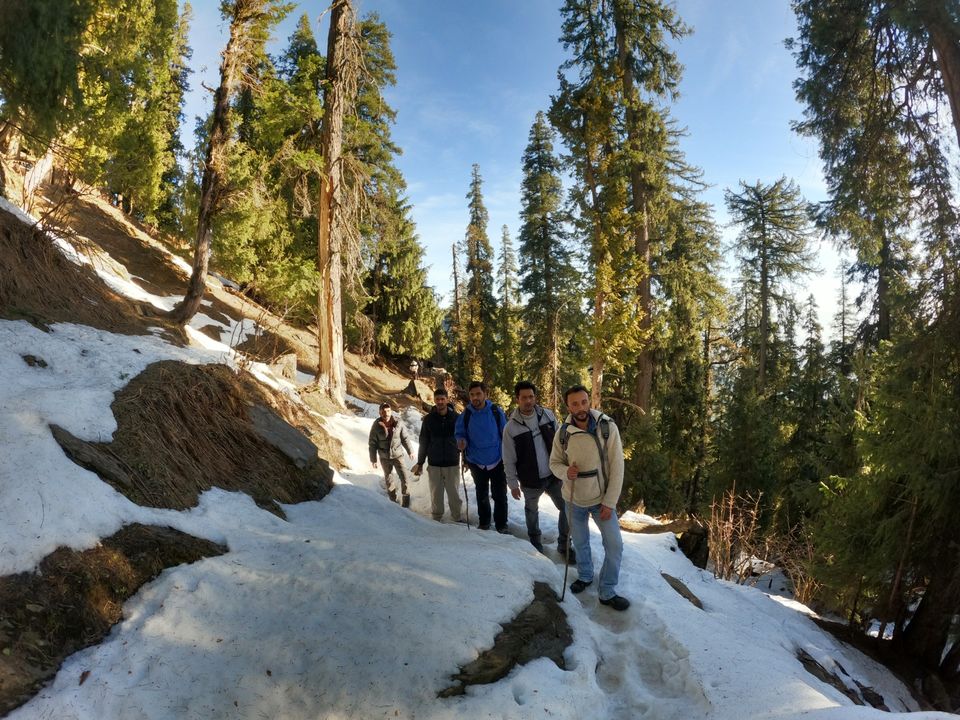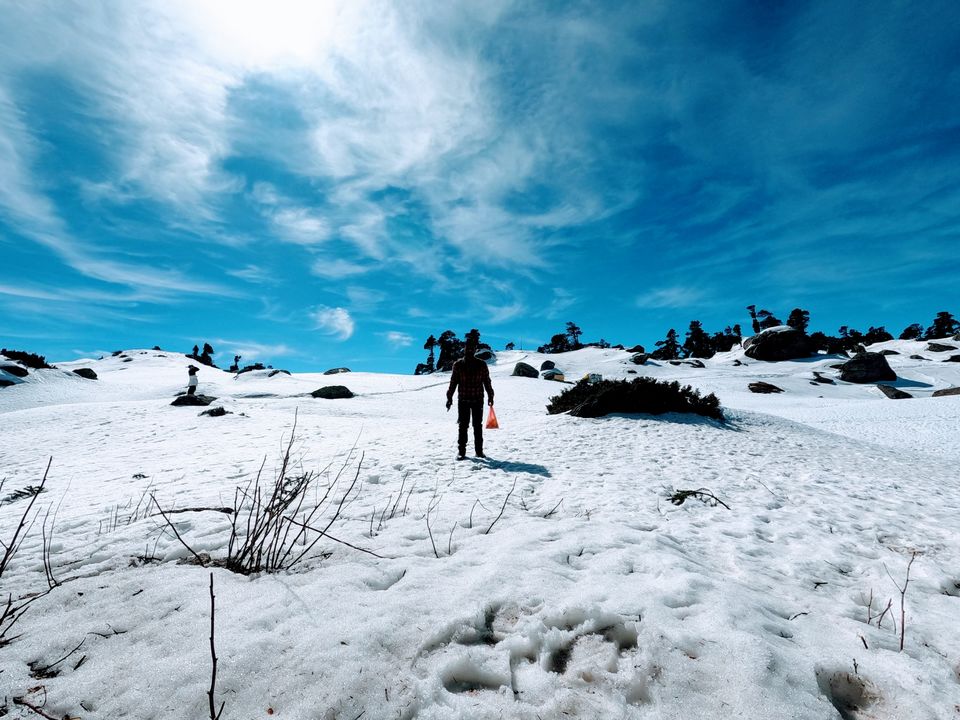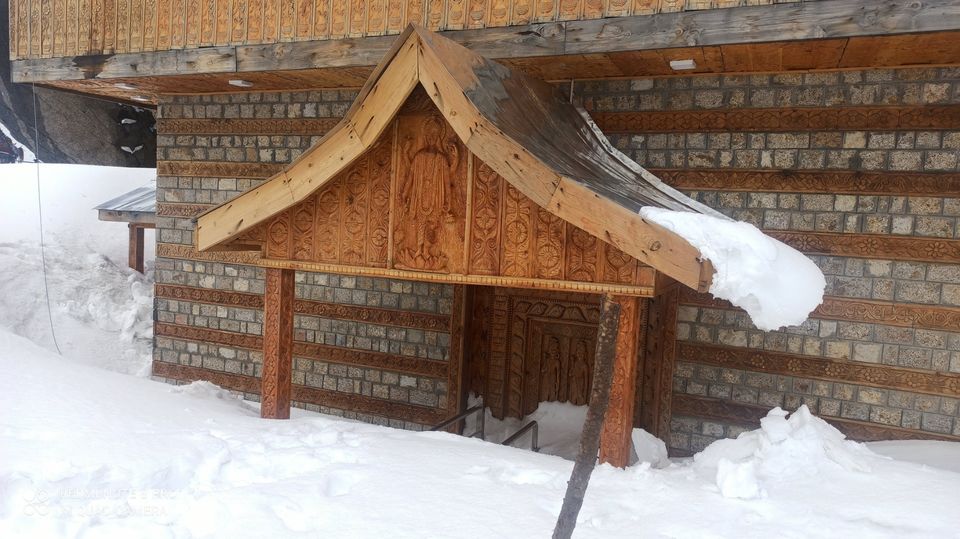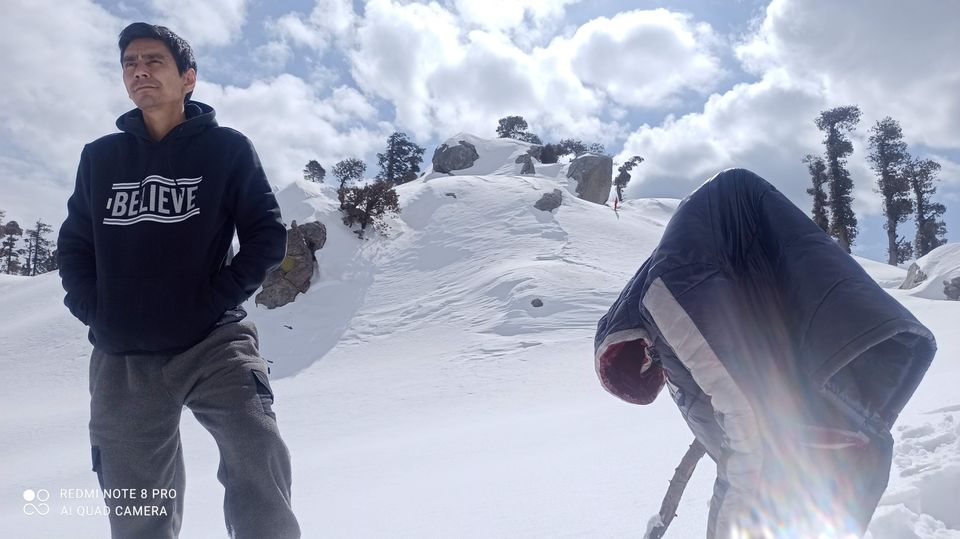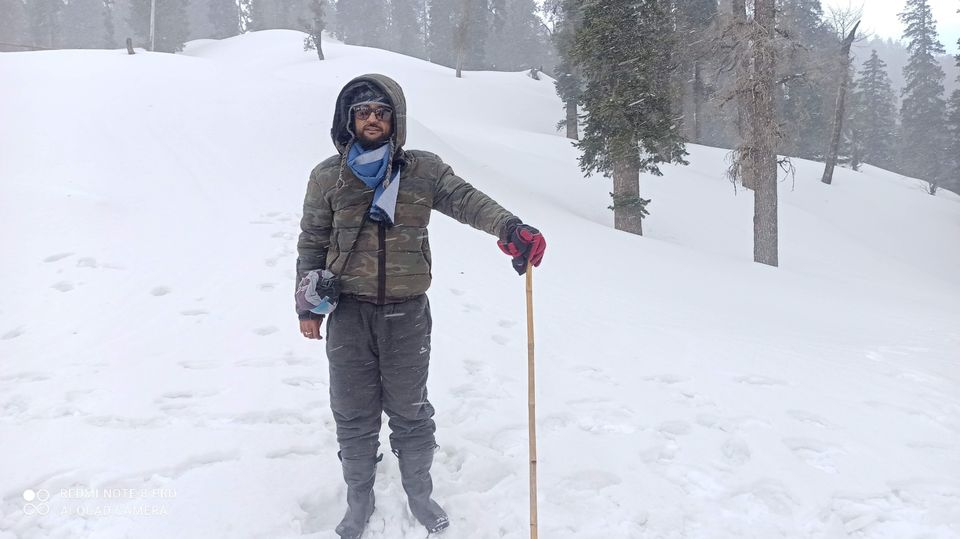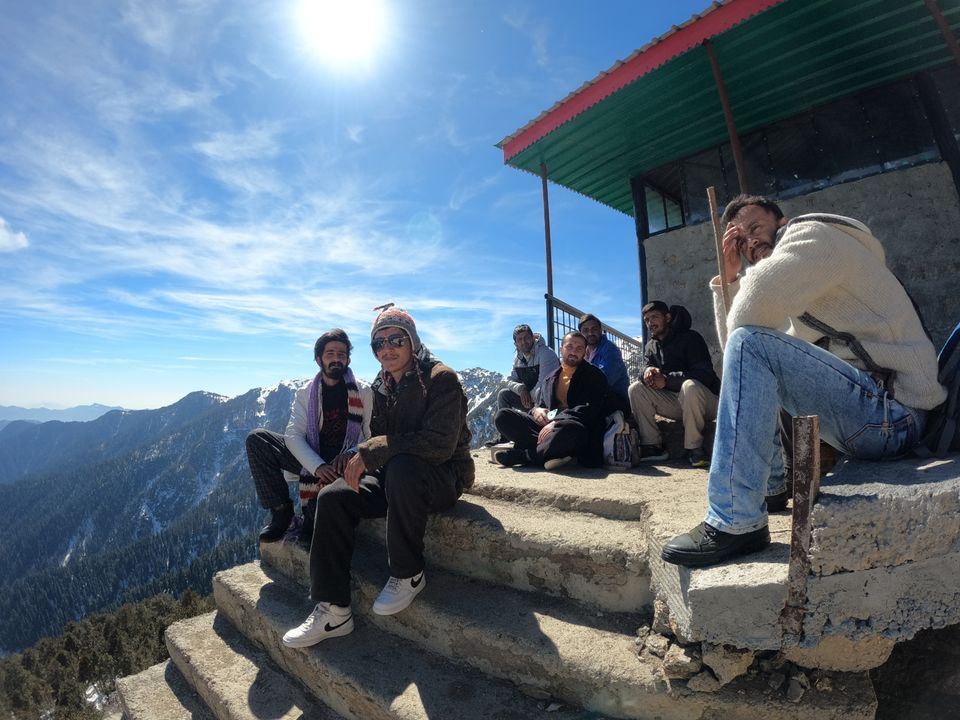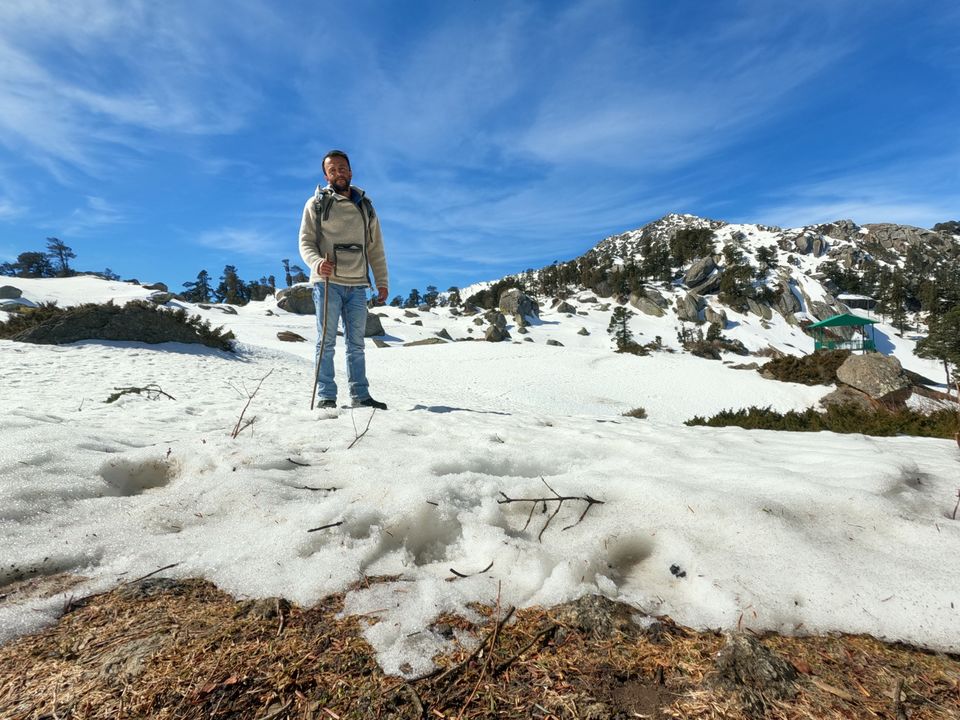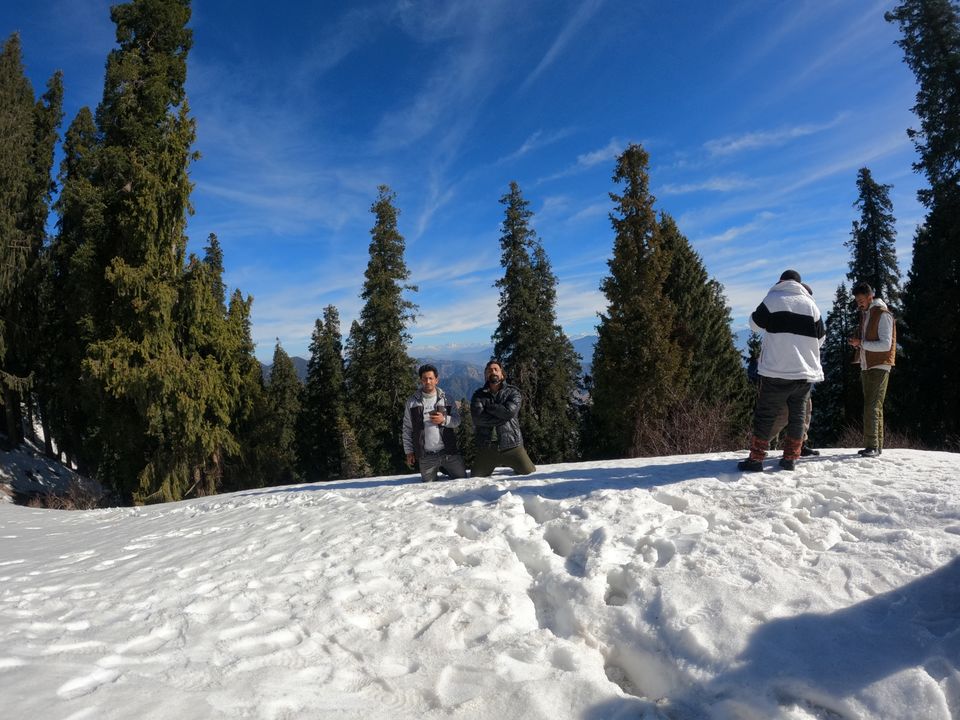 Travelling is an important element of our lives, and people who do not travel do not live fully. Our objective is never a location but rather a new approach to discovering things, and trekking is thrilling, and there is a saying that "the finest vistas come after the hardest climbs.
So you will find a number of blogs from tourists, but this one is from the local resident of Shimla, who have climbed Churdhar peak n number of times and one day I thought of sharing my experience and telling the world how you can climb Churdhar with a minimum amount of money. The profession of tourism has made people spend a lot of money on a tour where you don't need a lot.
Churdhar peak is at an elevation of 12,000 feet. It is one of the highest peaks in the outer Himalayas, situated in Sirmour district. Churdhar and is also known as "Choor Chandni Ki Dhar" (the ridge of the bangle of snow).The peak top remains covered with snow for almost 4 to 5 months. There are three different routes to reach Churdhar peak. One is from Nohradhar village . Another route is from Haripurdhar village in Sirmour district and the third popular trail is from Chopal village in Shimla, which we are going from . It takes around three to four hours .. but in the snow we are never sure that we will even reach the temple or the top. . Although its distance is just 7 Kms, this route is a bit tough due to the somewhat steep route initially. You should avoid going to the Churdhar trek at the start of the month of March as the peak is covered in a thick layer of snow which starts to melt this month.
So the journey starts. We went from Shimla, the capital of Himachal (I hope you know how to reach Shimla) via kufri, Theog, Sainj, Deha, Chopal and finally we reached Sarahan, a small village in Chopal tehsil. I would advise that you should fill your tank in Shimla because sometimes you don't get petrol or diesel in Chopal. Our first night was in Sarahan. We paid Rs 150 per bed at the Saharan Verma home stay.
The next day.
Woke up in the morning and had breakfast and then started the trek. We are going in the winters on Shivratri. My advice to beginners is that don't go in winter. Only experienced climbers should visit the place in winter.
This trek will take you around 4 to 5 hours in summers and in winters you dont know if you will reach the peak. You should have an experienced climber or a local with you. In summers you have small restaurants on the way, but in winters you don't have any.
This peak is also known as Churi-Chandni-Dhar, and it is named after ShriChureshwar or ShirgulMaharaj, who is believed to have lived here in ancient times.Churdhar, considered holy due to its association with "ShriChureshwarMaharaj," is rich in local legends and temples for worship.
The top offers an unbelievable, clear view of the famous Himalayan peaks like KinnerKailash, ShrikhandMahadev, Kedarnath and Badrinath.
The Surveyor General of India "George Everest" in 1834 made astronomical readings and recorded some high Himalayan peaks from Churdhar.
The highest peak in the world, "Mount Everest" (8848 m), is also named after George Everest.
If you are going in summer you can stay in the local rest house made by the temple committee, but in winter you have to climb and descend in one day like we did and stay in a home stay in Saharan.
You will get food, shelter and some medicine in Saharan, but again I'd advise you to carry some medicine with you.
Medical Facilities are available in Chopal, Petrol and all necessary things.
Best Time to Visit Churdhar Trek
Both the ascent and the descent of Churdhar are moderate in difficulty with initial steep ascents. The best time to hike these paths is during May, June, October and November. The unfavorable temperatures and precipitation make this trek a pre and post-monsoon season trek. Temperatures typically range from 25 to 15 degrees Celsius during the day, with substantially colder nights.
We reached the temple after 5 hours of hiking and as soon as you arrive, you find a mystic view of Western Himalayas. After that we went to the temple and stayed there for a while and then the decent starts.
Important Notice
We are the local of Shimla and we have done this trek multiple times, we were a group of 15 to 20 people.
Beginners are advised not to trek in winter.
Group A had four in one car, 500 rs each for gas, 500 rs for food and stay and other expenses, so the total was around 2000 per person, and there were 4 cars.