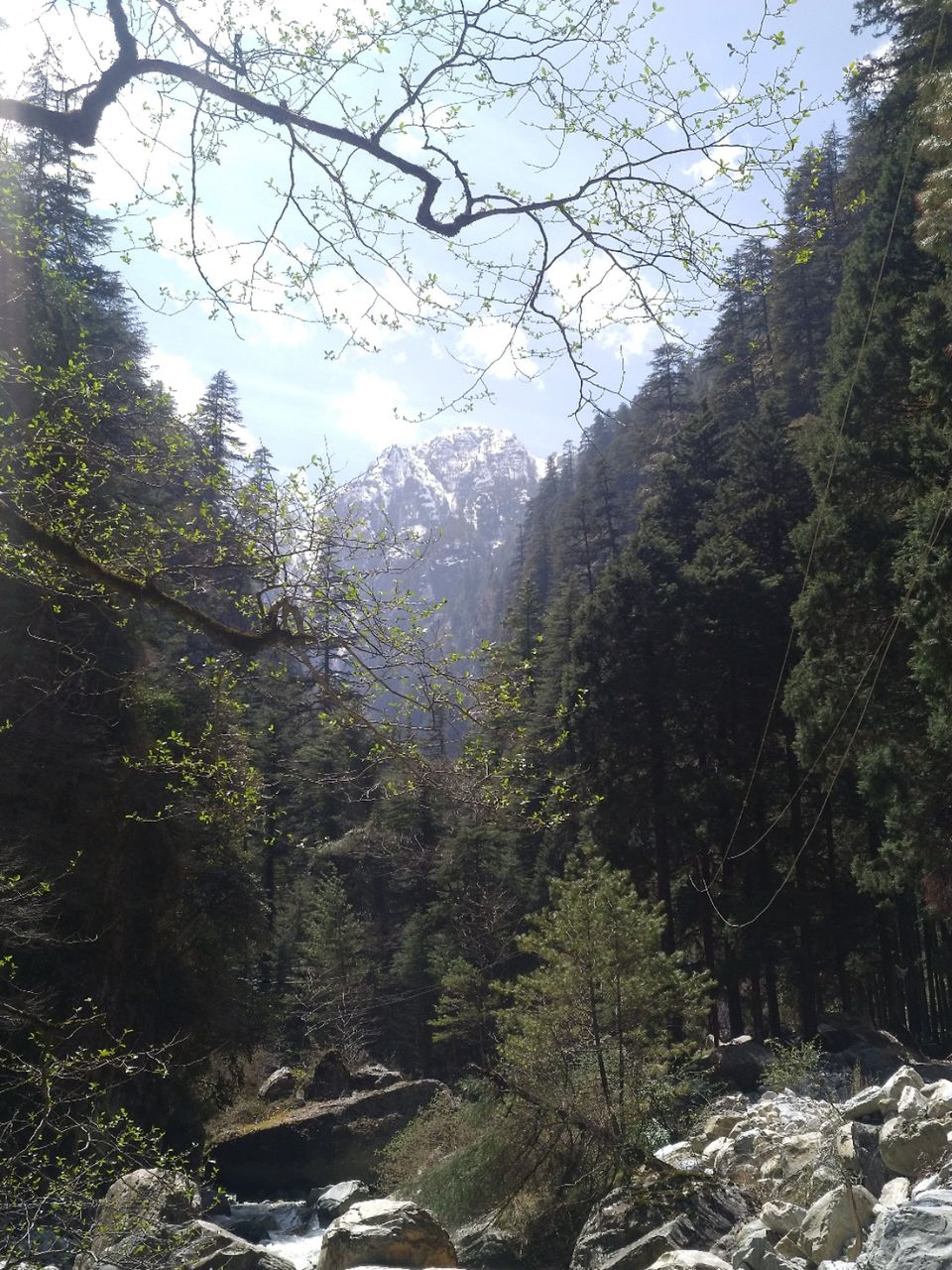 Kasol, or also known as Mini-Israel, is a backpacker's paradise. Situated in the beautiful Parvati Valley in the Kullu district of Himachal Pradesh, this quaint town has everything to offer for someone who's just started traveling to the mountains; good connectivity, cheap accommodation, beautiful views, amazing food, a reason it's a hit with youngsters both local and foreign (Israelis in particular)
This trip will show how me and my friends explored this lovely place bit by bit and grew in love with it.
Being in close proximity to Uttarakhand and Himachal Pradesh, Delhiites enjoy a good dose of Himalayan trips. Me and two of my friends chose Kasol for its relatively laid-back nature and the almost legendary status it commands from the youth.
We boarded an overnight bus to Manali and began our journey. Mostly slept through the night save for a break in a local dhaba.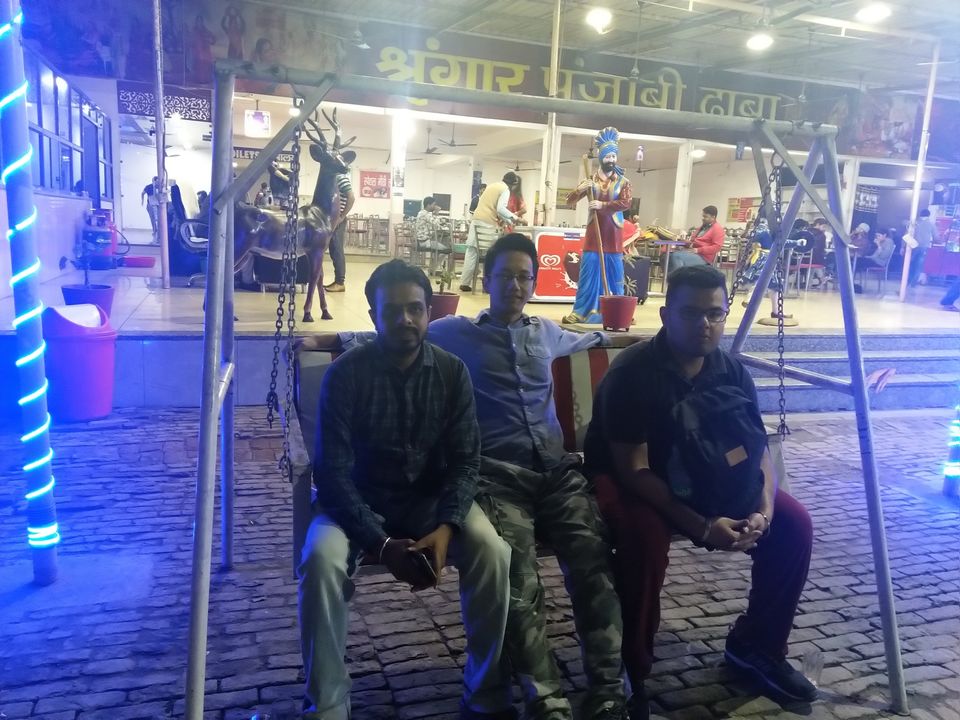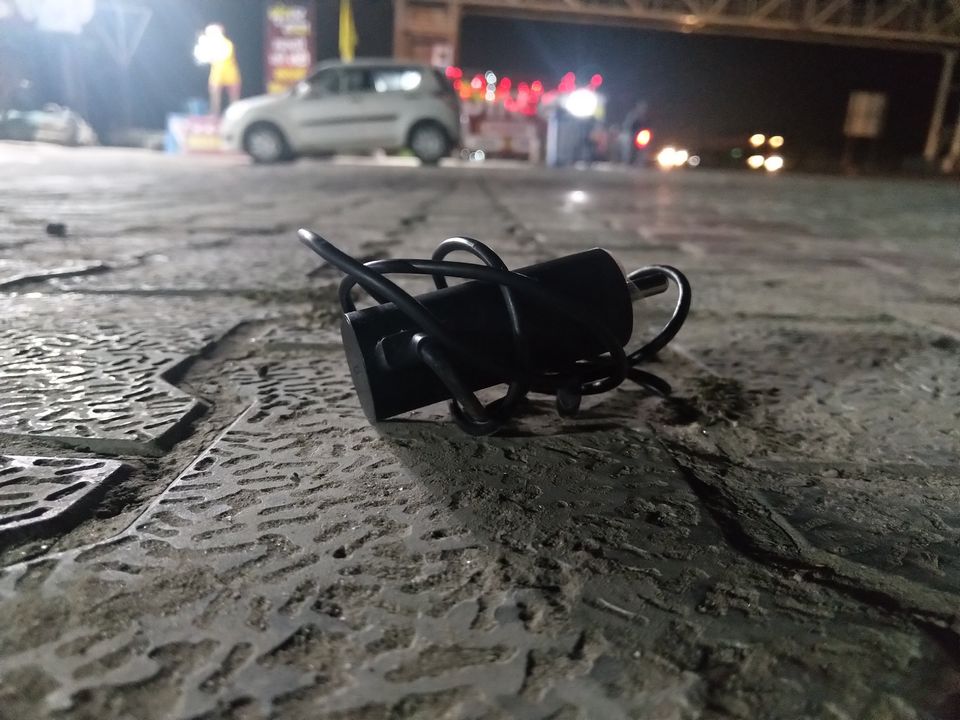 Here's the thing for reaching Kasol, since direct bus to the town is very rare, the most common route is taking an overnight ride bound for Manali. Just before Manali, there is a station known as Bhuntar.
From here, you'll have to get down and board a local bus to Kasol. The journey takes around an hour.
Once we reached Parvati Valley, we were charmed by its beauty. Little shops and cafes dotted the streets filled with the hustle bustle of young travellers. Parvati river roared through the town with all her might. In a distance, snow capped mountains cradled the valley, standing guard over its inhabitants. It was straight out of the drawings we used to make in kindergarten!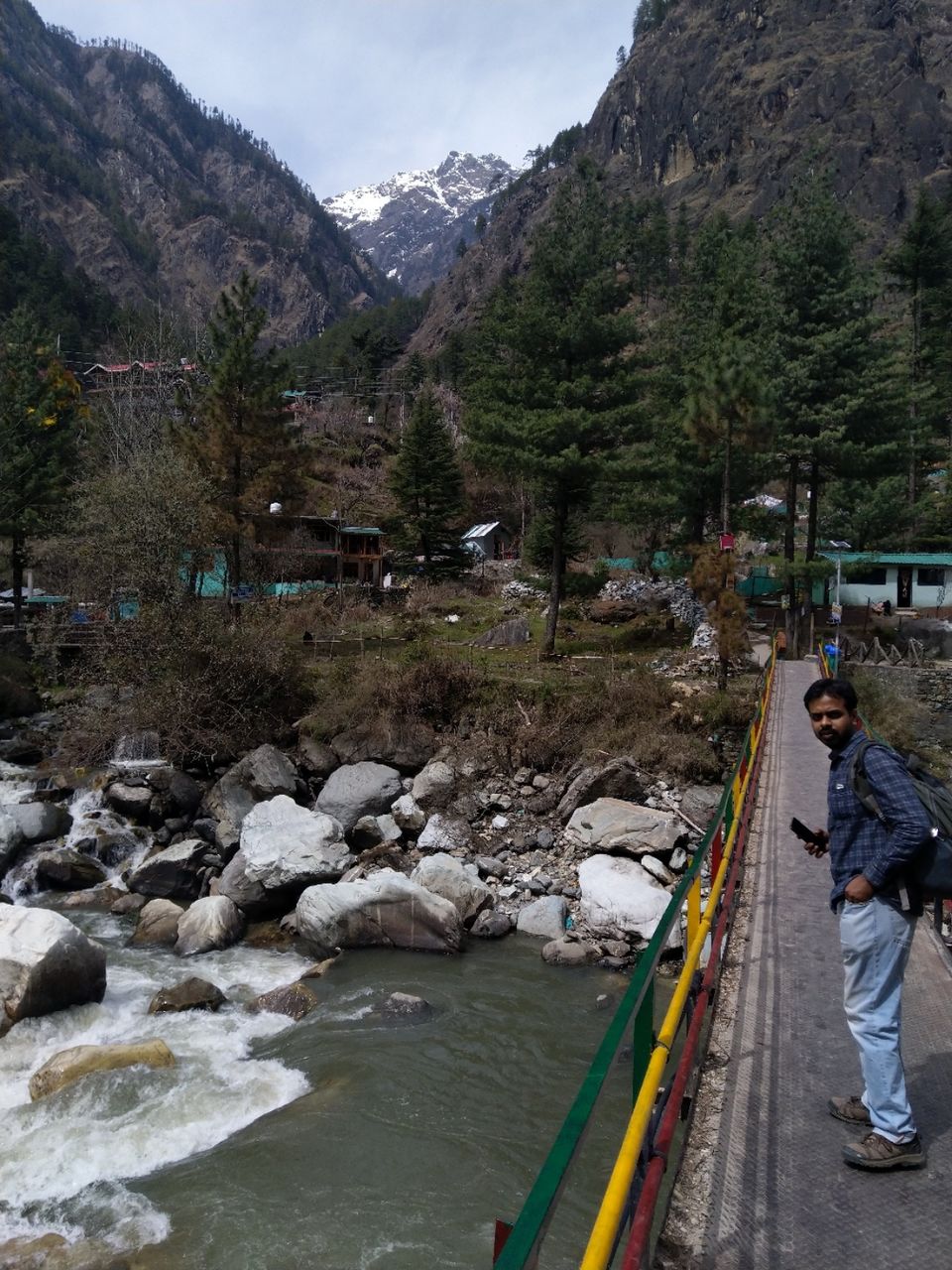 We soon found ourselves a hostel to spend the night.
Our hostel was a little away from the centre, but situated in a lovely place, flanked by mountains on both sides. Whatever minor inconvenience of walking through a forest we had, was quickly forgiven. And the morning views we had were absolutely lovely!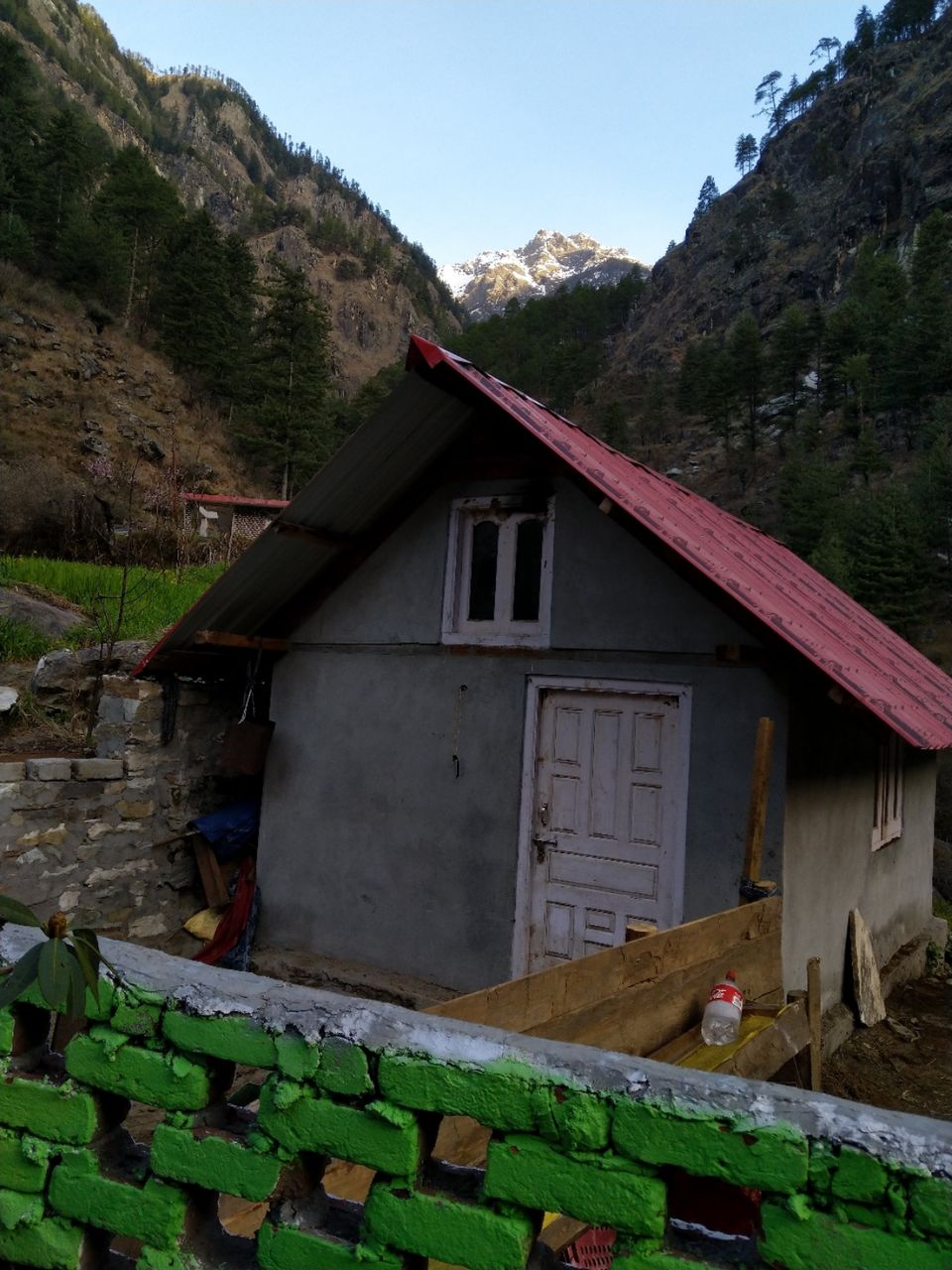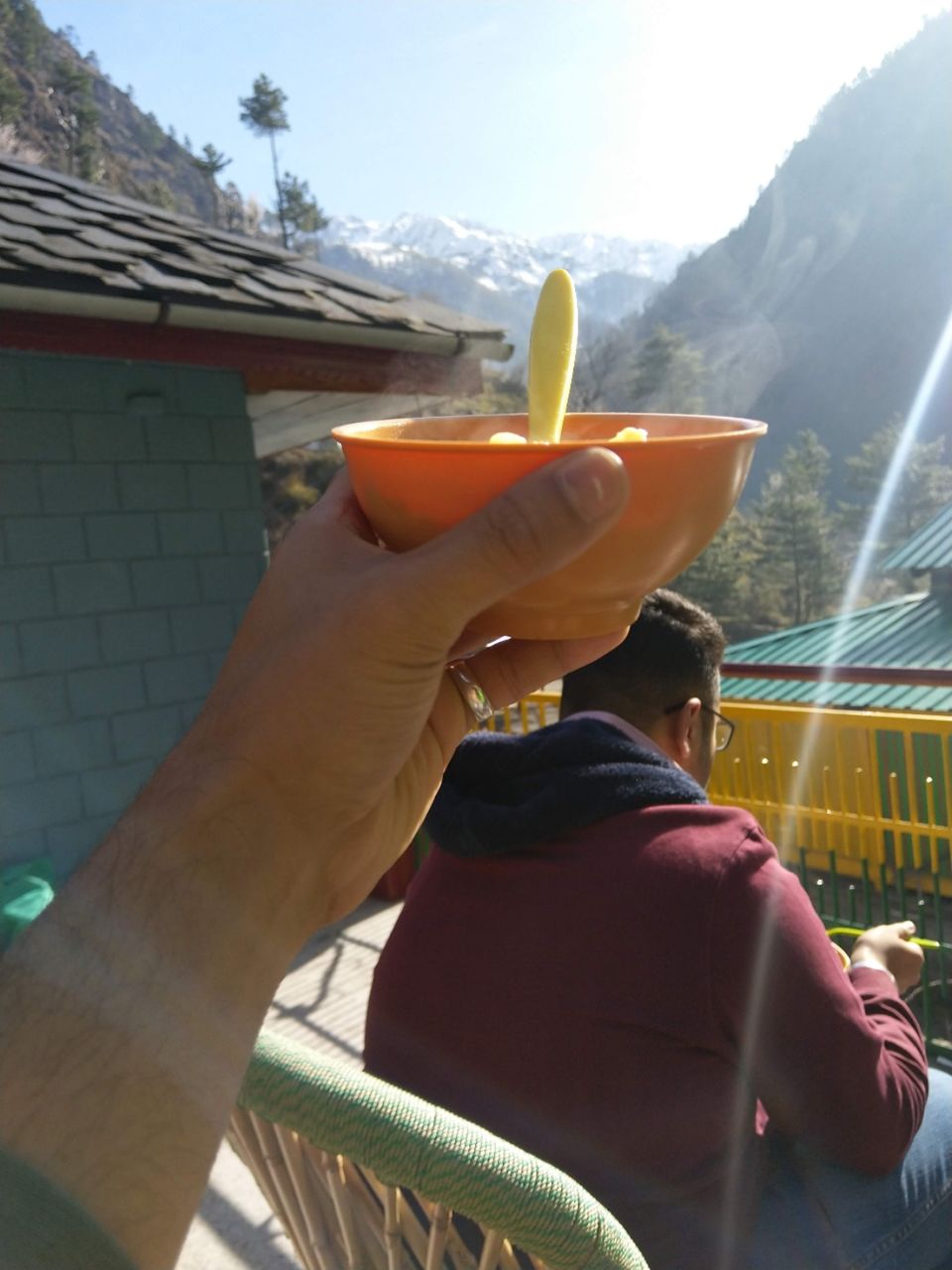 After discussing with our host for some time, we decided to visit Tosh, a hamlet some 20km from Kasol. We started on our journey after a heavy breakfast.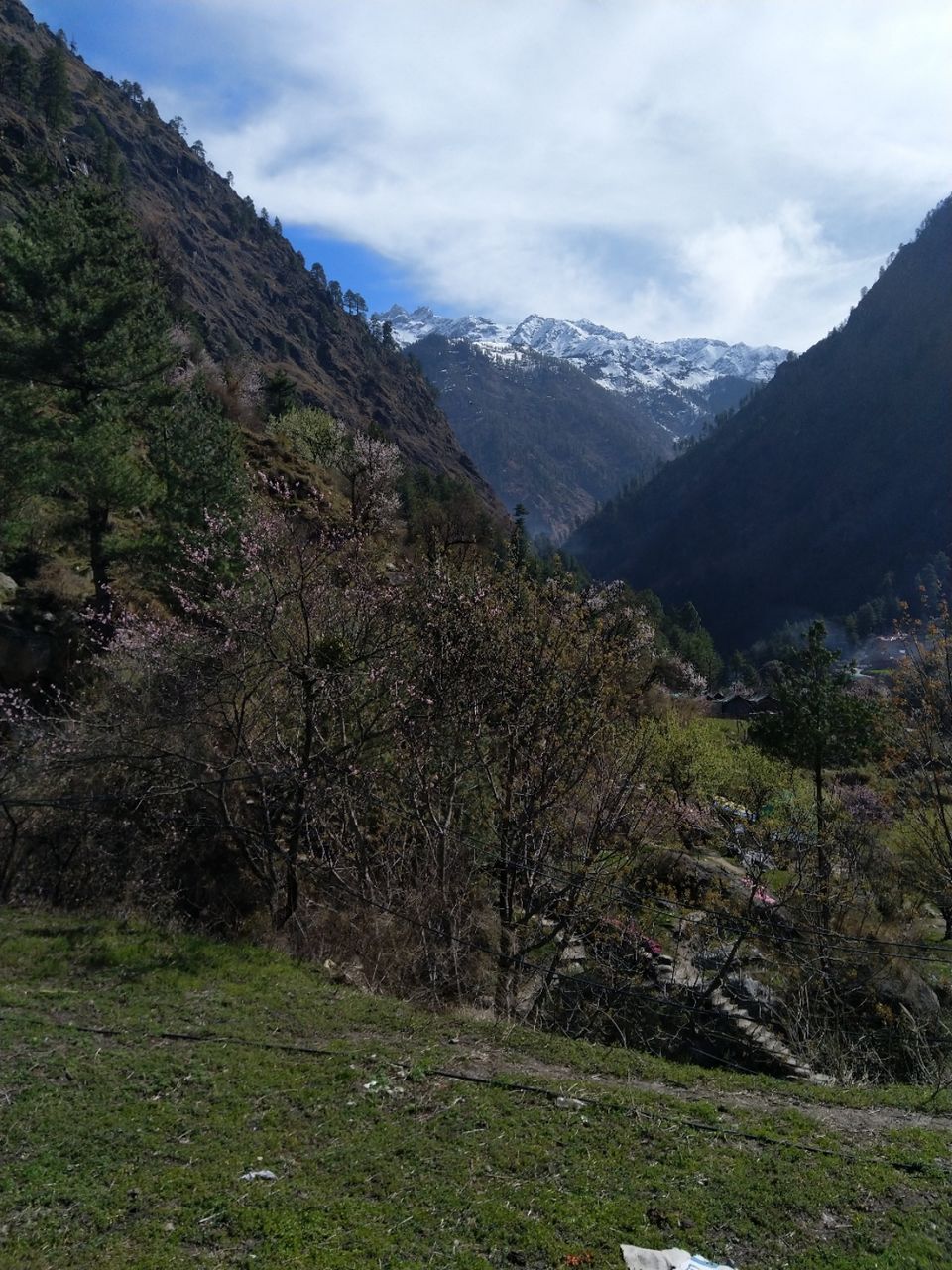 We first reached Manikaran via bus and from there we hopped on a shared taxi charging ₹150 per person. With the eight seater vehicle full, the cab began its journey. After meandering through the mountain roads for an hour and passing through valleys and rivers, we reached our destination; Tosh was right in front of us.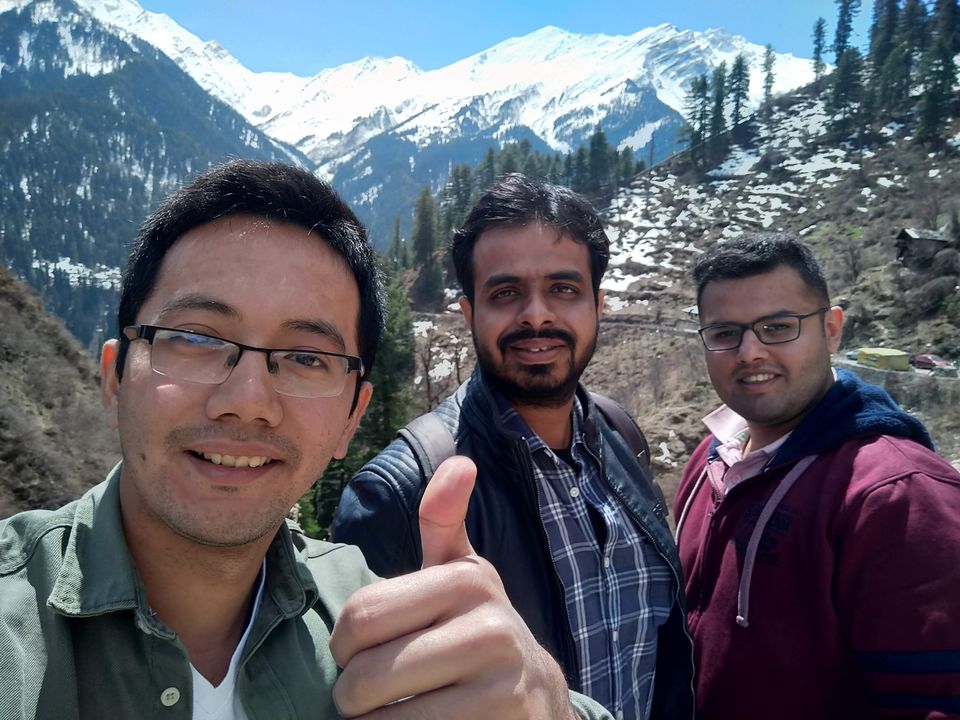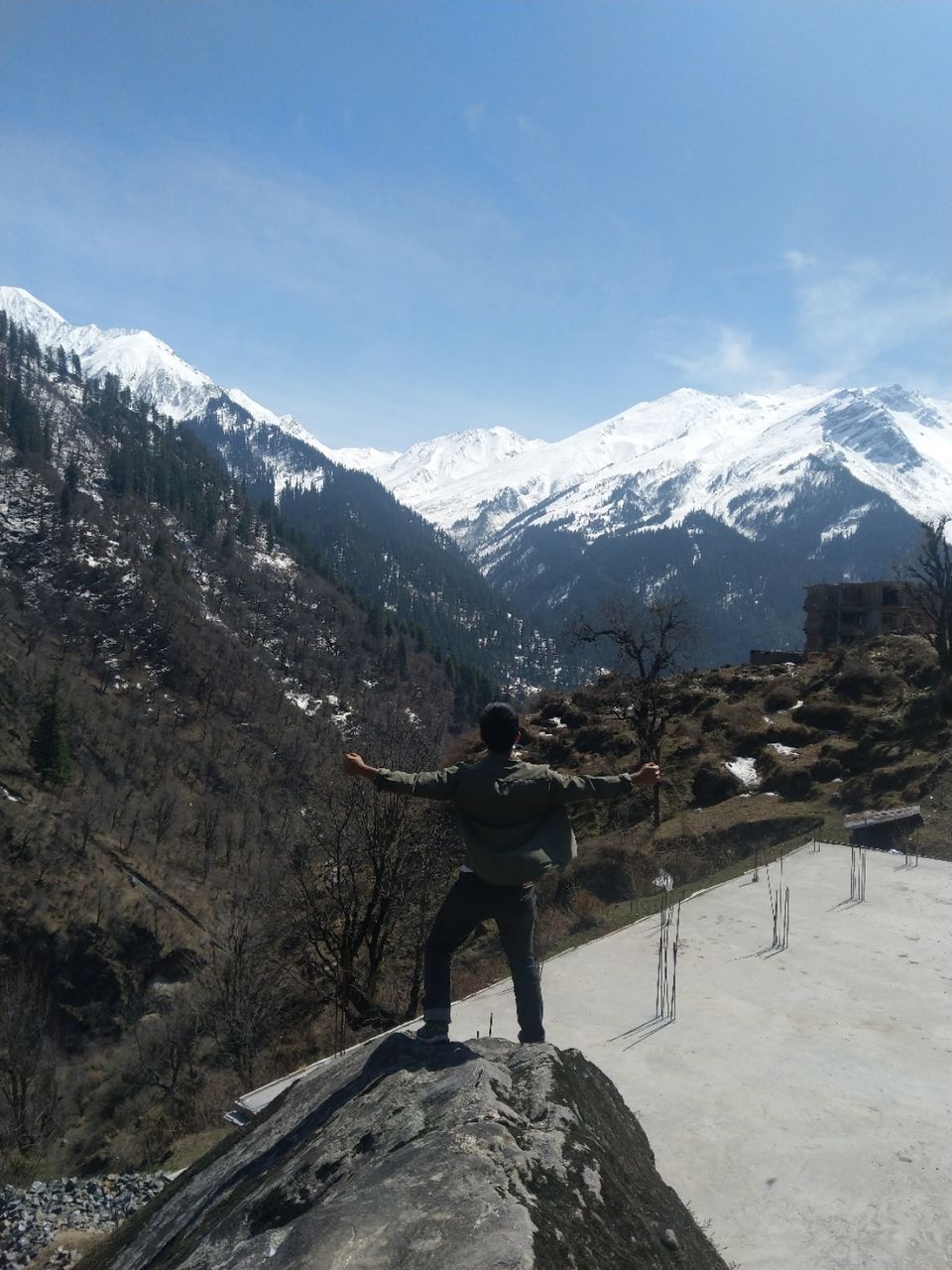 What a sight it was! The mountains were mighty, the valley was deep and the sun was pleasant, felt like spending the entire day in one spot. But we eventually wandered off to explore some more.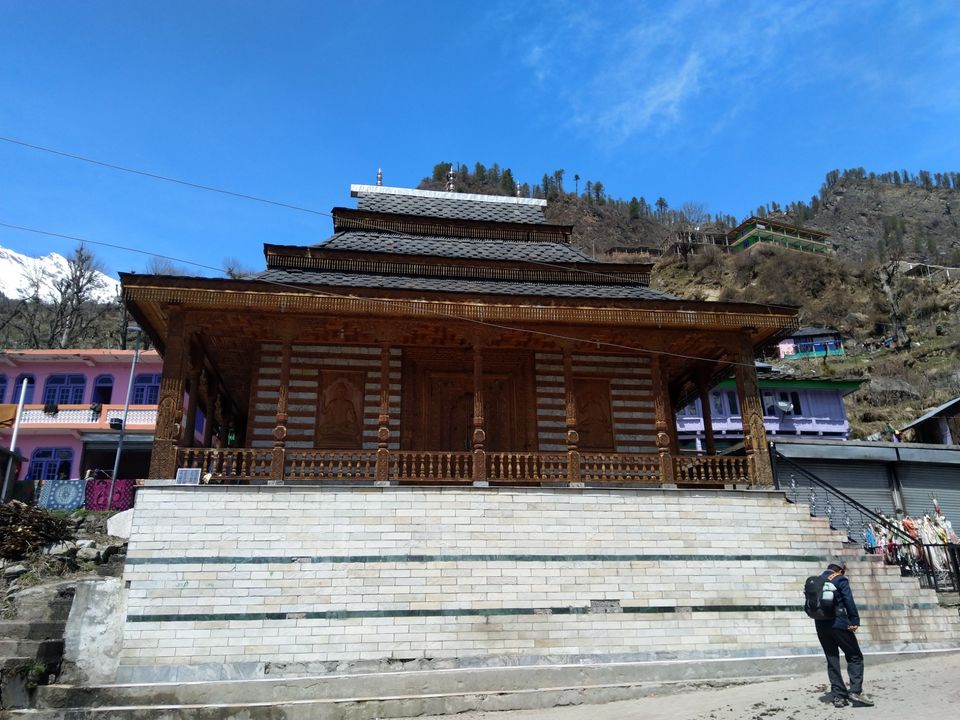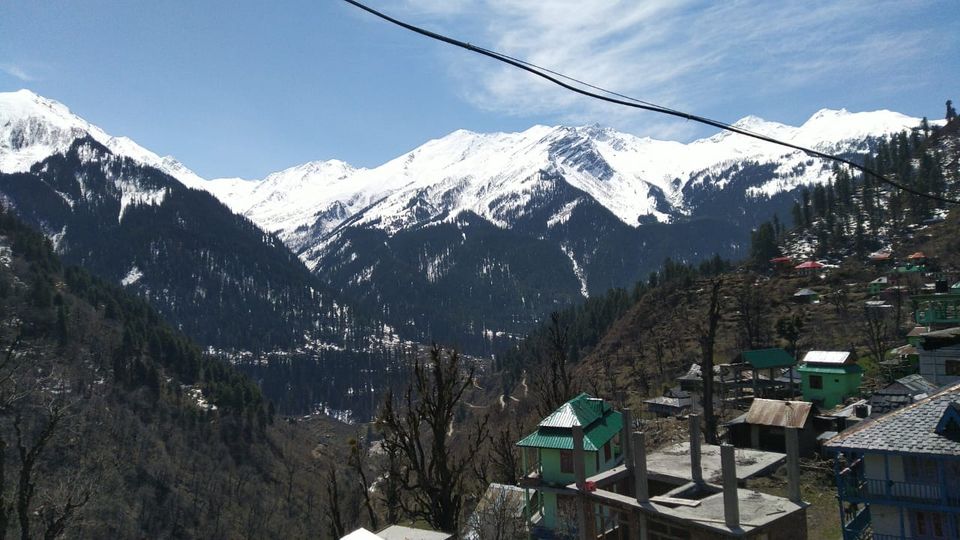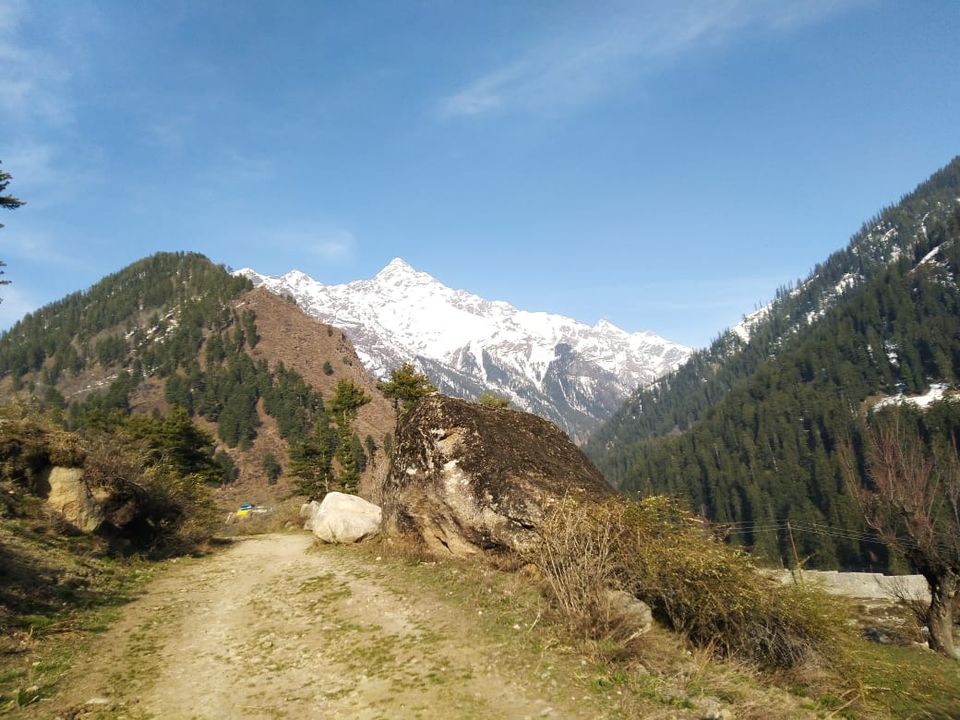 Criss-crossing through the hamlet, we encountered many small wonders on our way. The vistas were too good to be missed.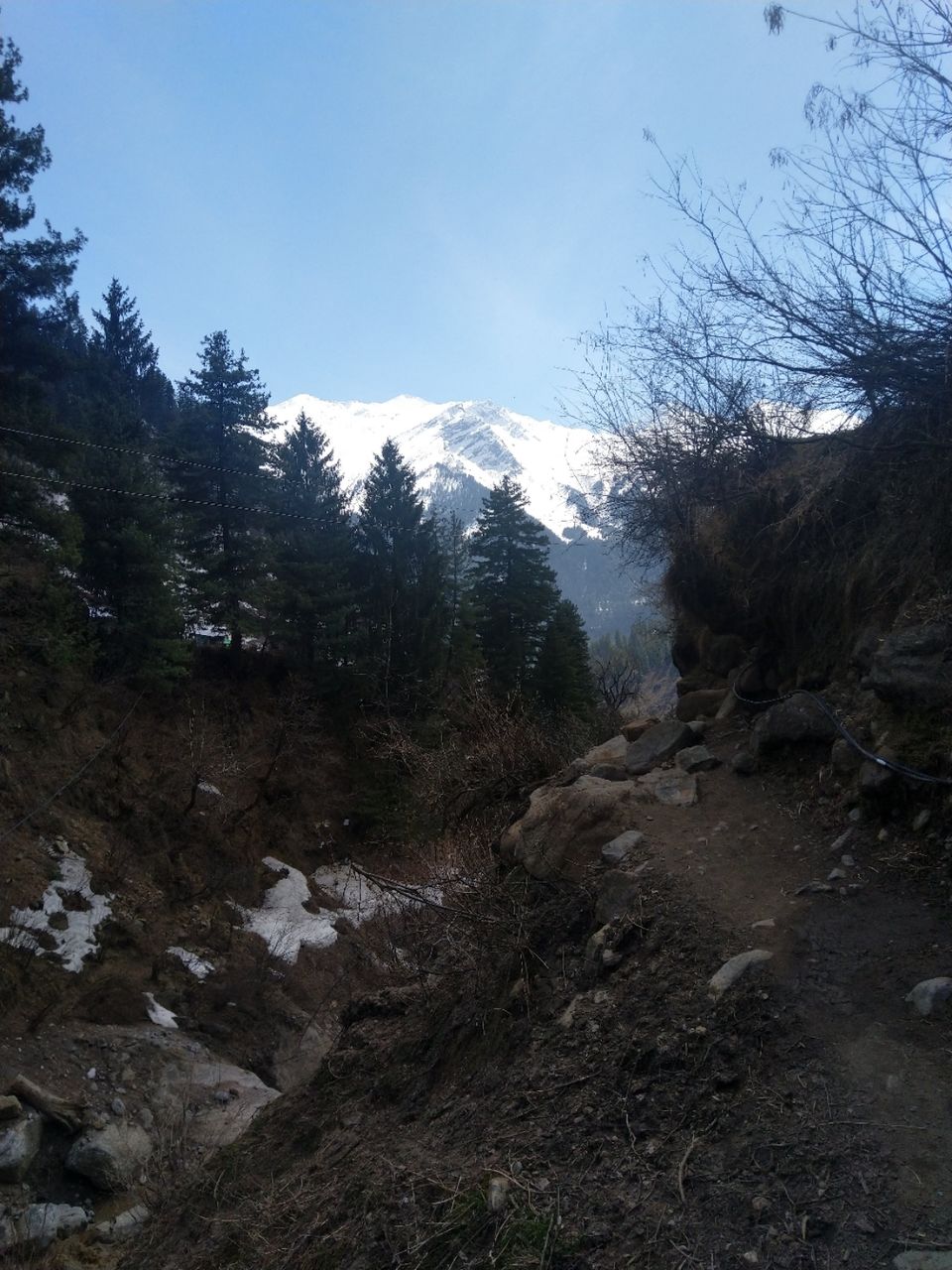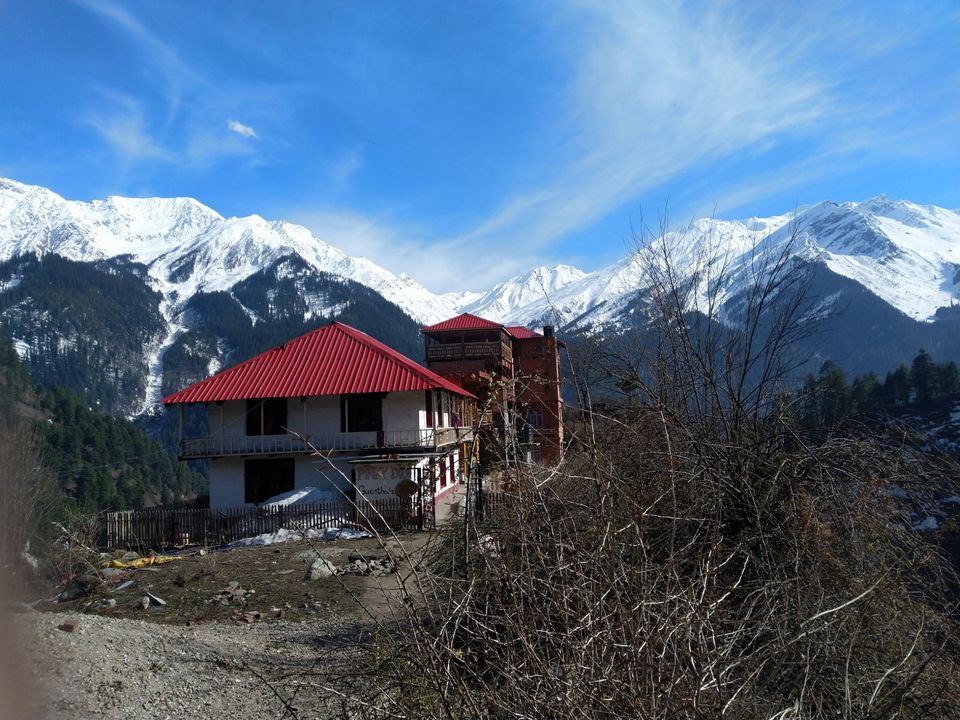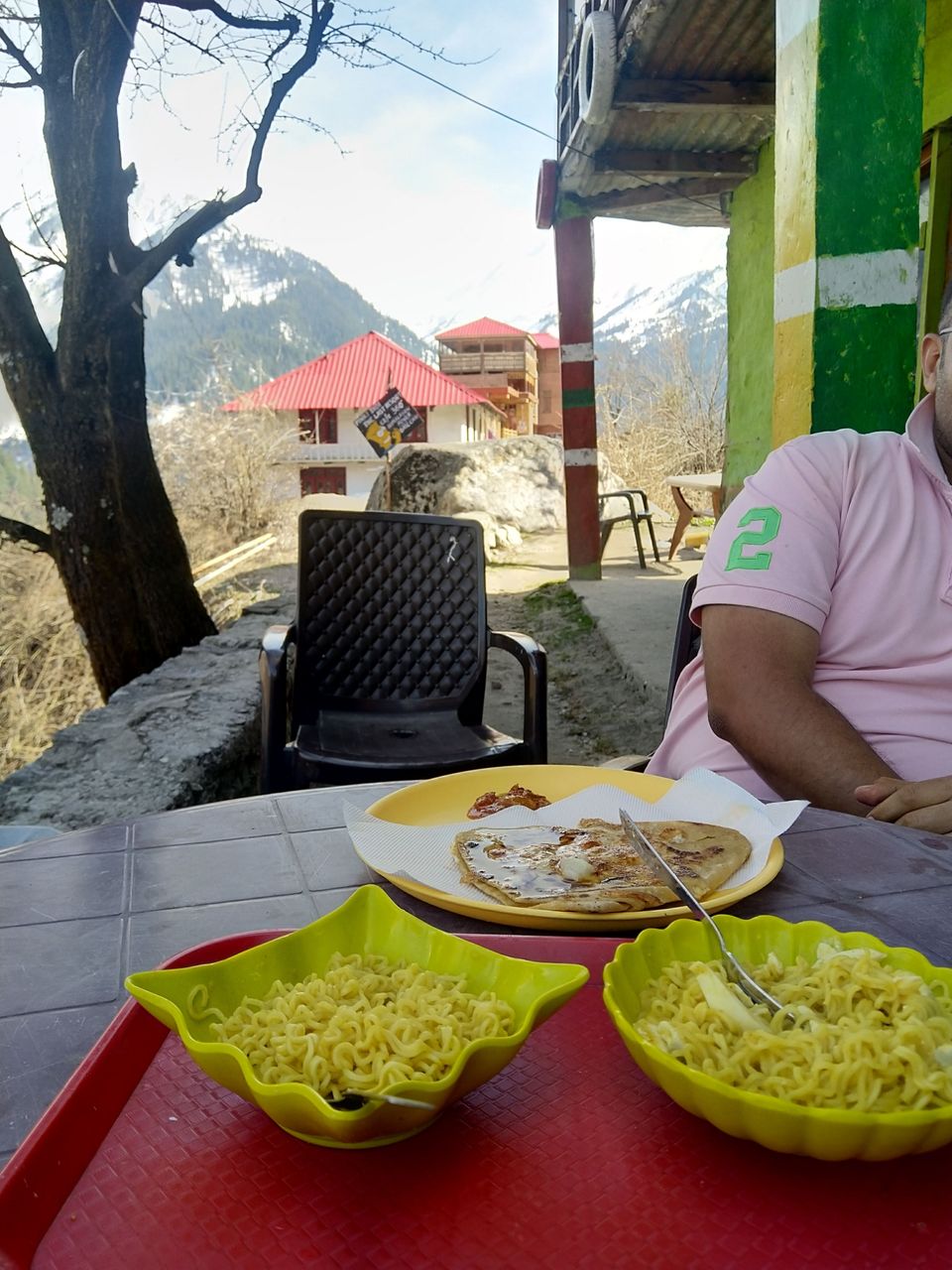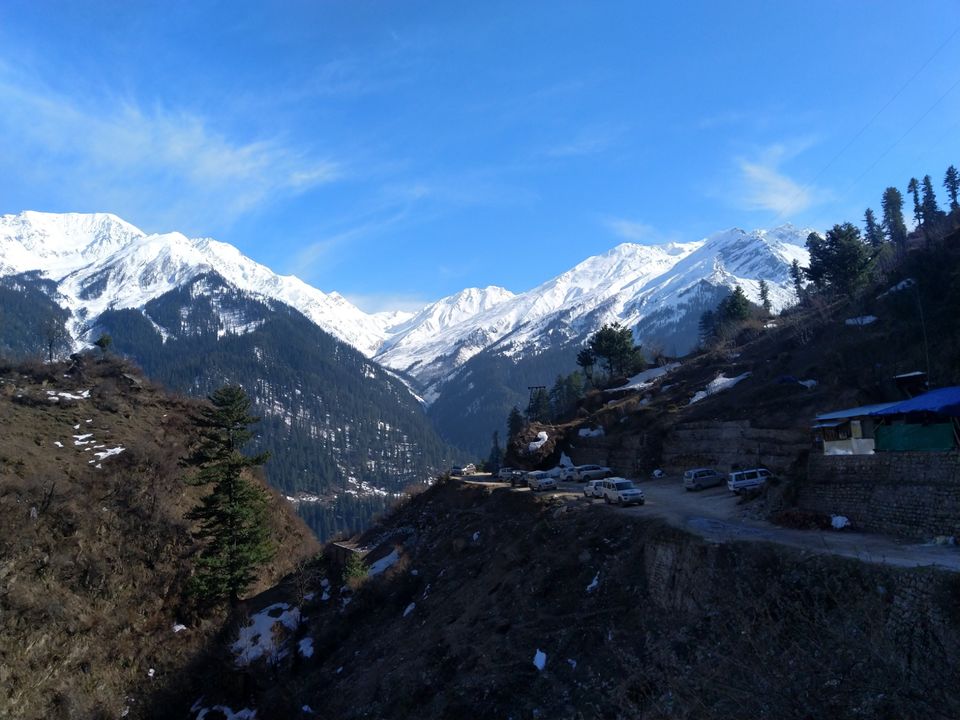 Having had our lunch and explored the valley well through the afternoon, the three of us decided to head back as the last bus to Kasol from Barsaini was at 5:00 pm. After checking our watch though, we realised that no way we would be able to make it back to the aforementioned place on time; the route was just too long.
However one kind local informed us that there is indeed a shortcut from Tosh to Basrsaini, reducing the trail to one hour, perfectly manageable. We thanked him and followed his directions.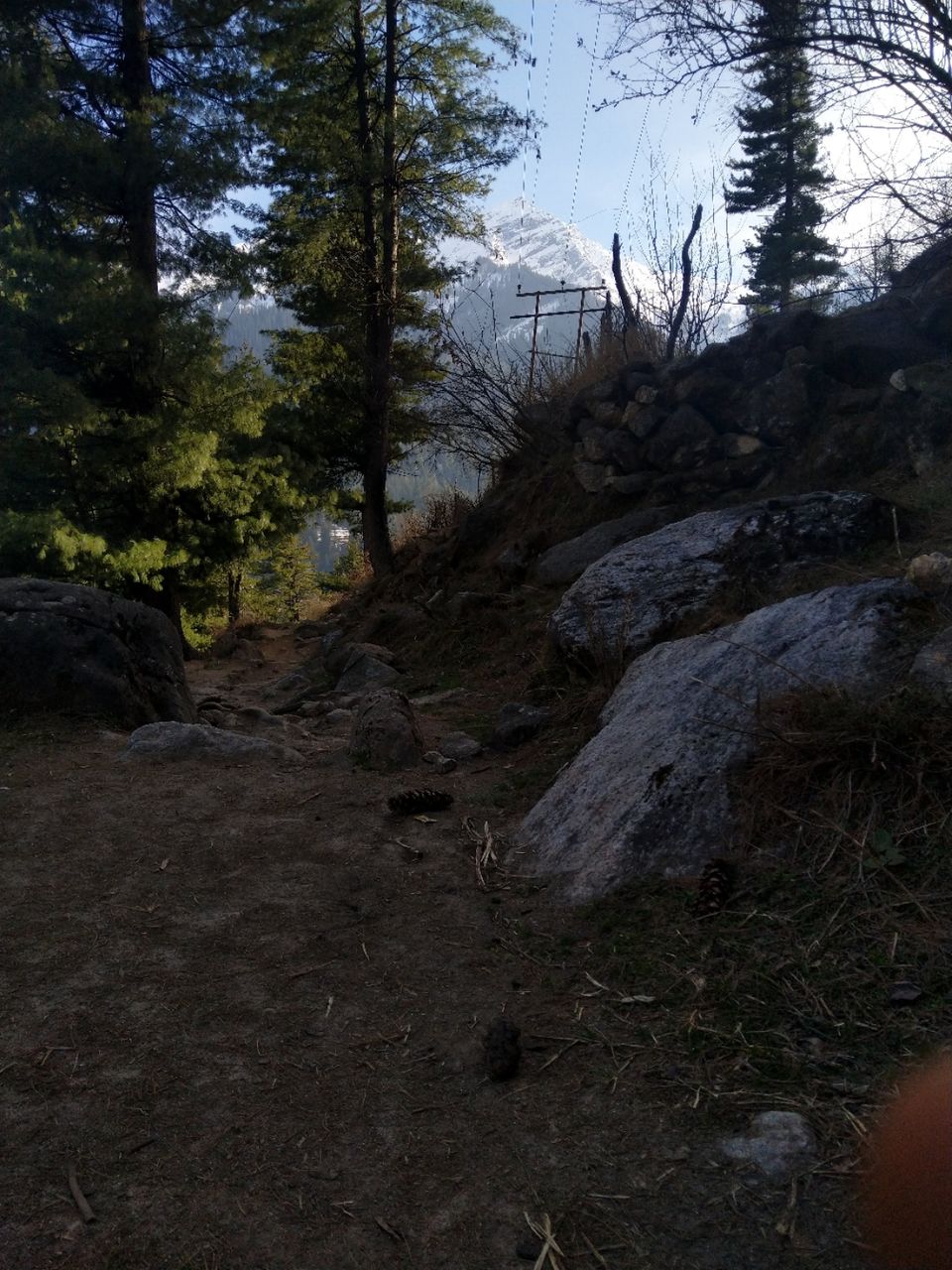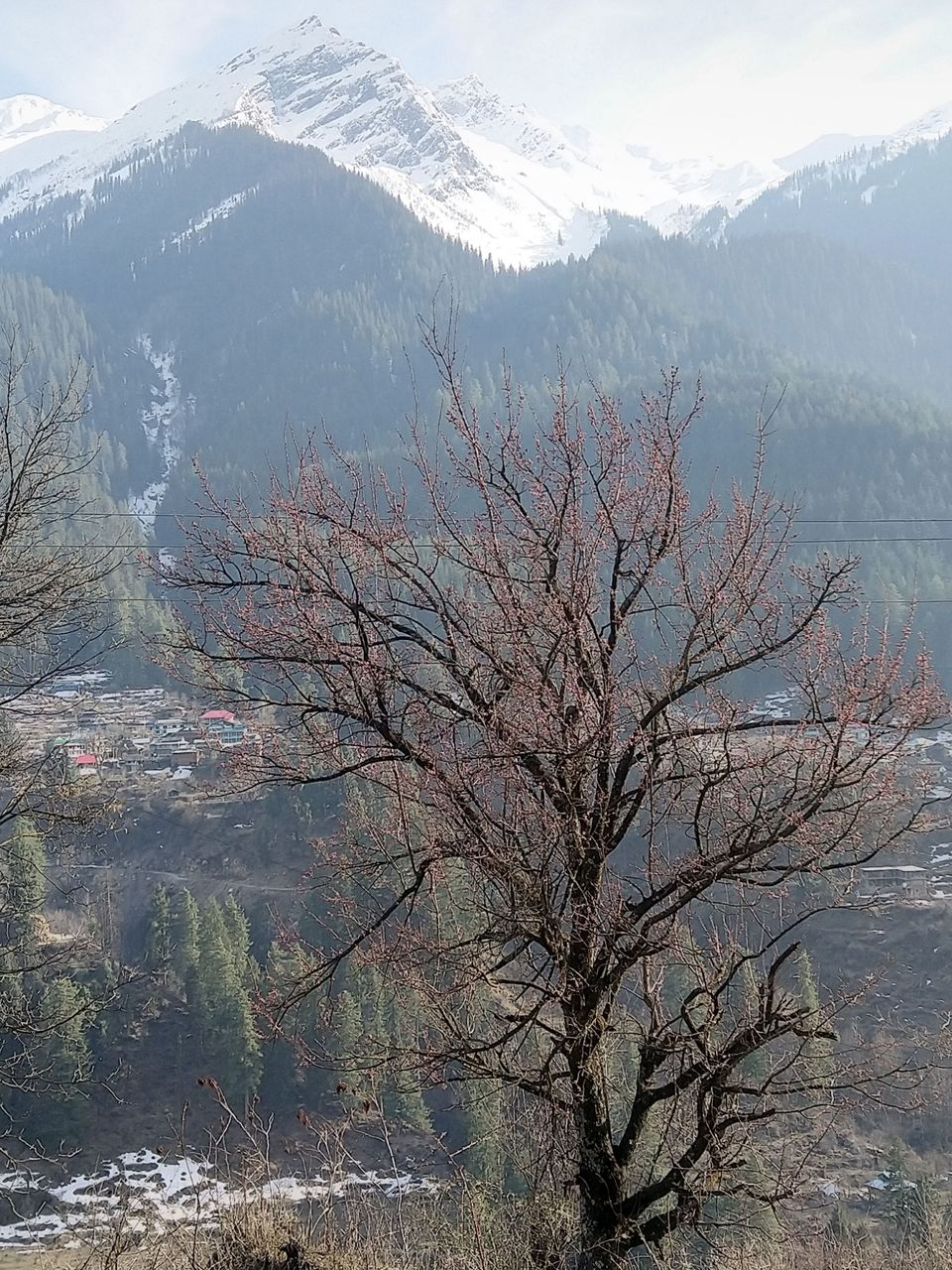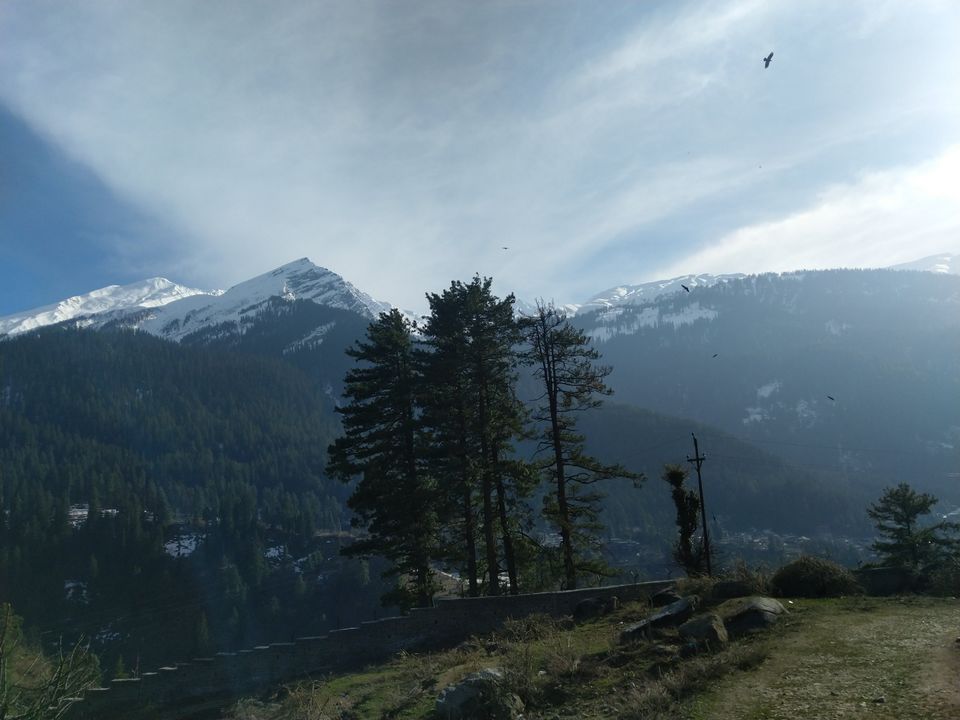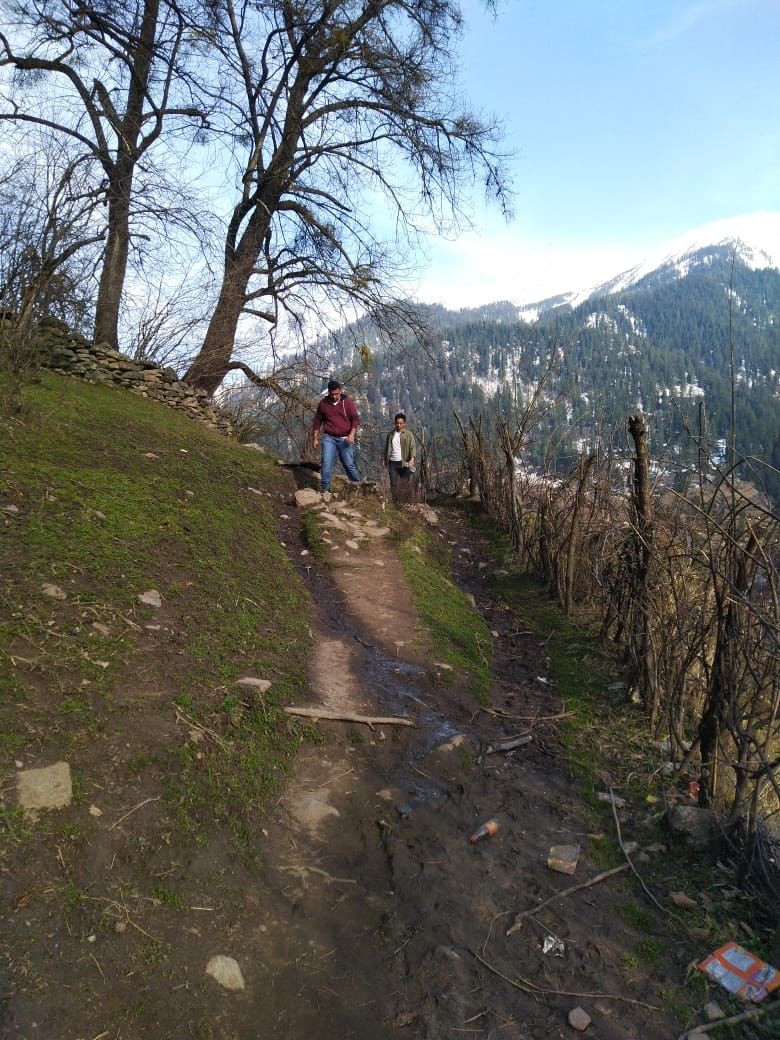 We made for the bus just in time to watch the bus start up. Hopping on the vehicle we reached Kasol in an hour and began walking through the town. Had our dinner at an Israeli Cafe and then went back to our hostel to retire for the night.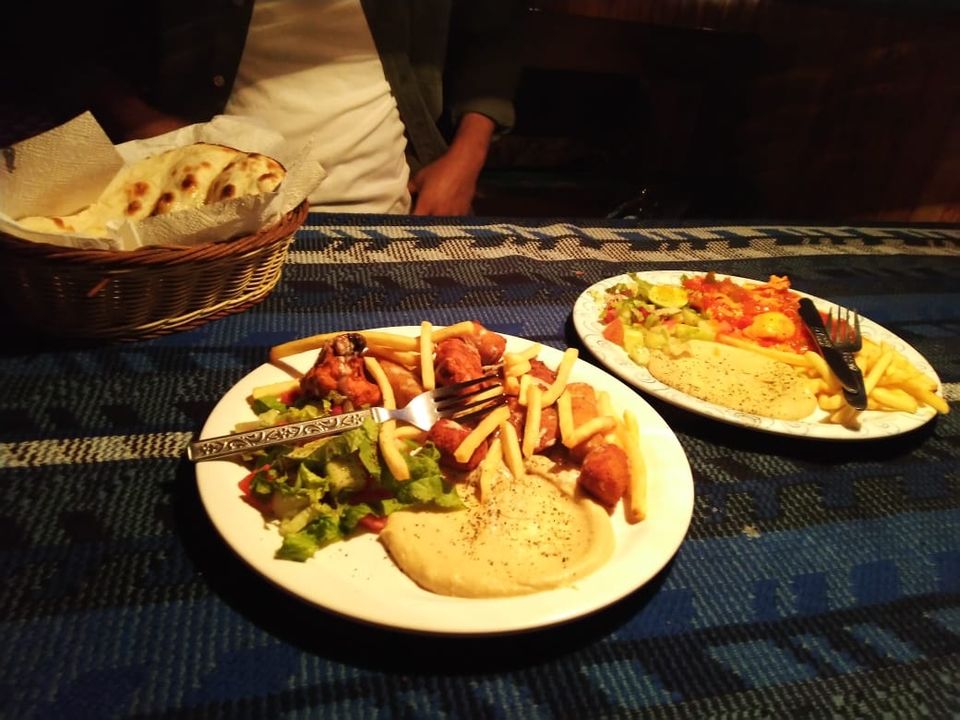 One of my friends, Nishikant, had to cut his journey short because his grandfather had fallen ill. He had till late afternoon for the bus, so we decided to visit the famous Manikaran Gurudwara.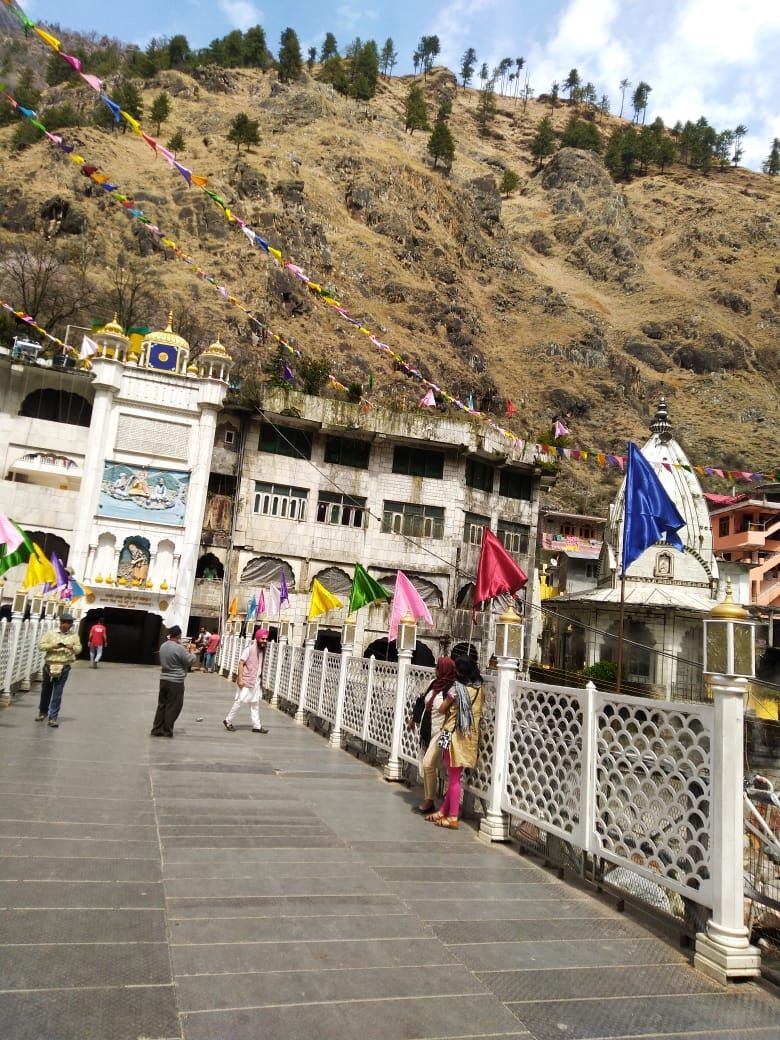 After having some hot khichri in the langar at the Gurudwara, we toiled around to kill some time clicking pictures here and there.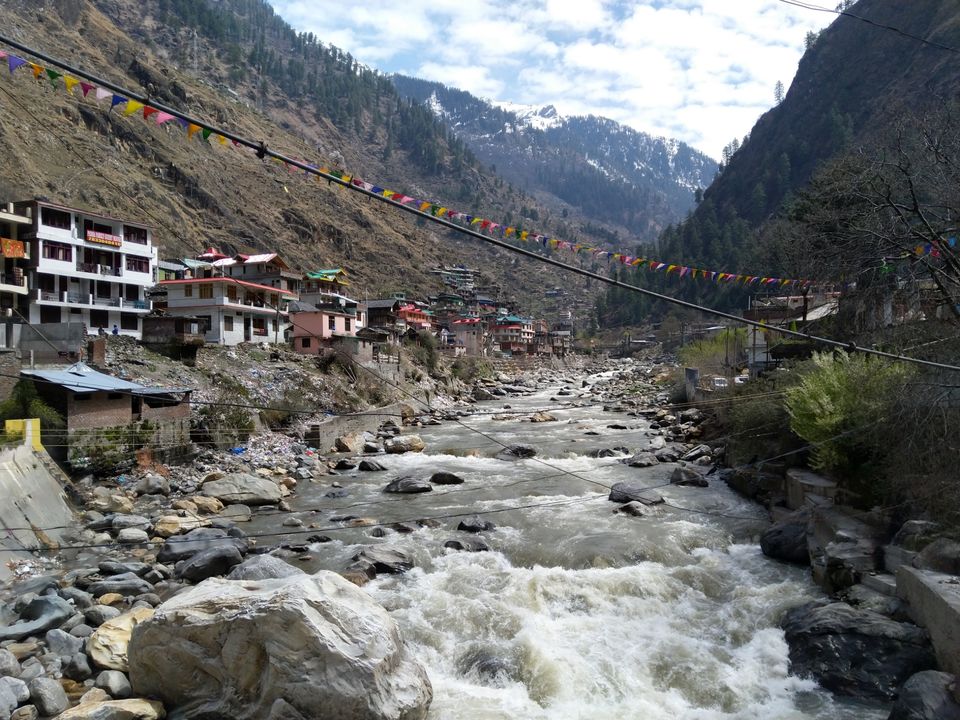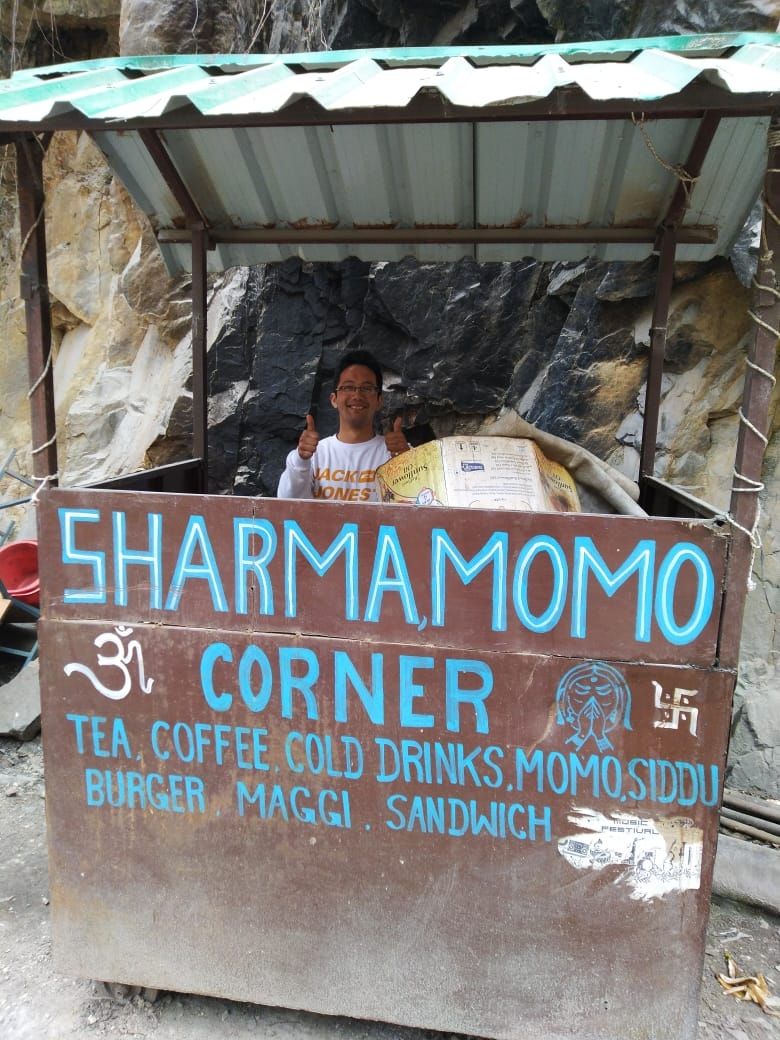 We stopped at Kasol for one last group photo and bid Nishikant farewell. Later, took some random route outside the city. Turned out to be a good decision.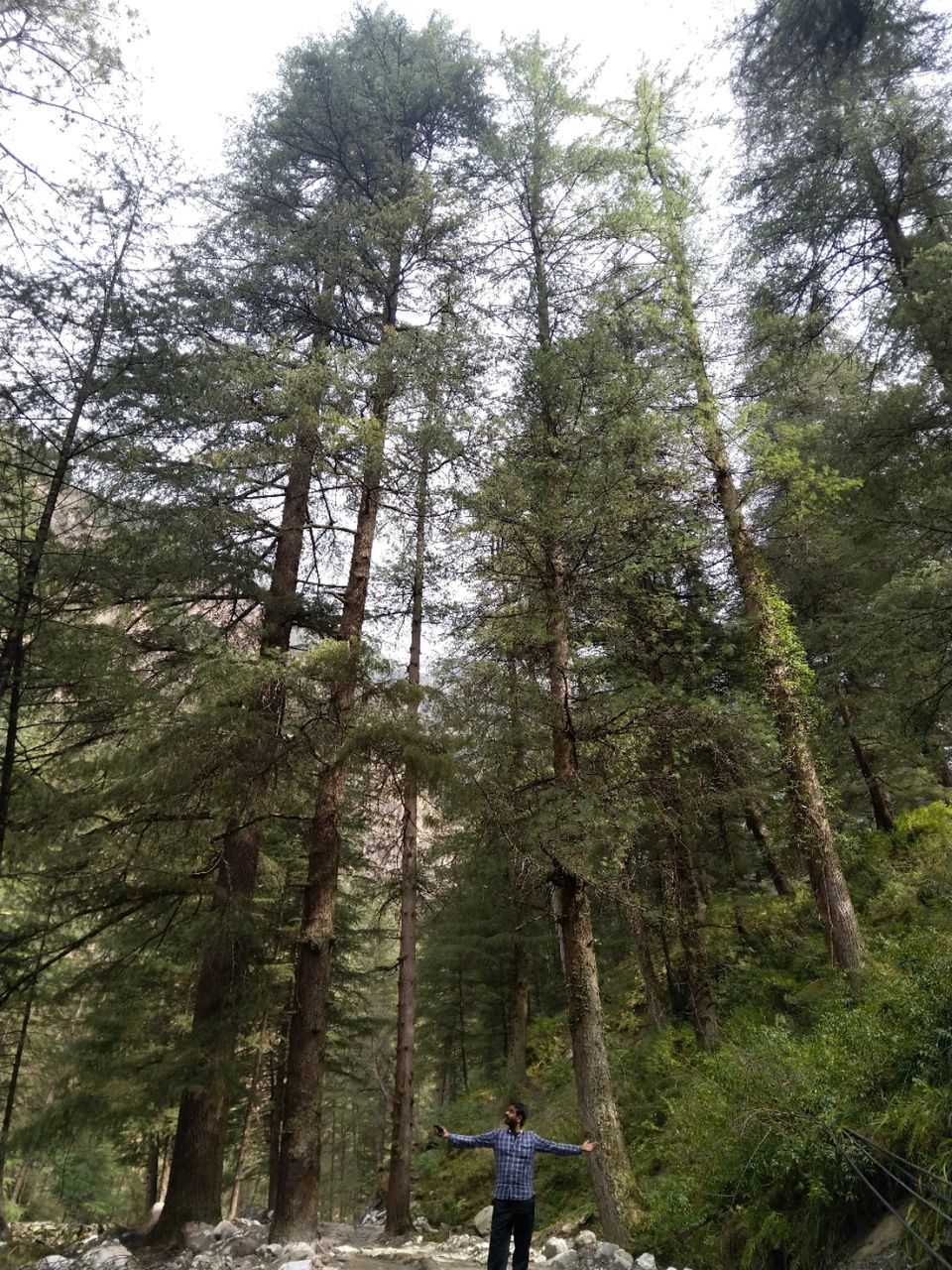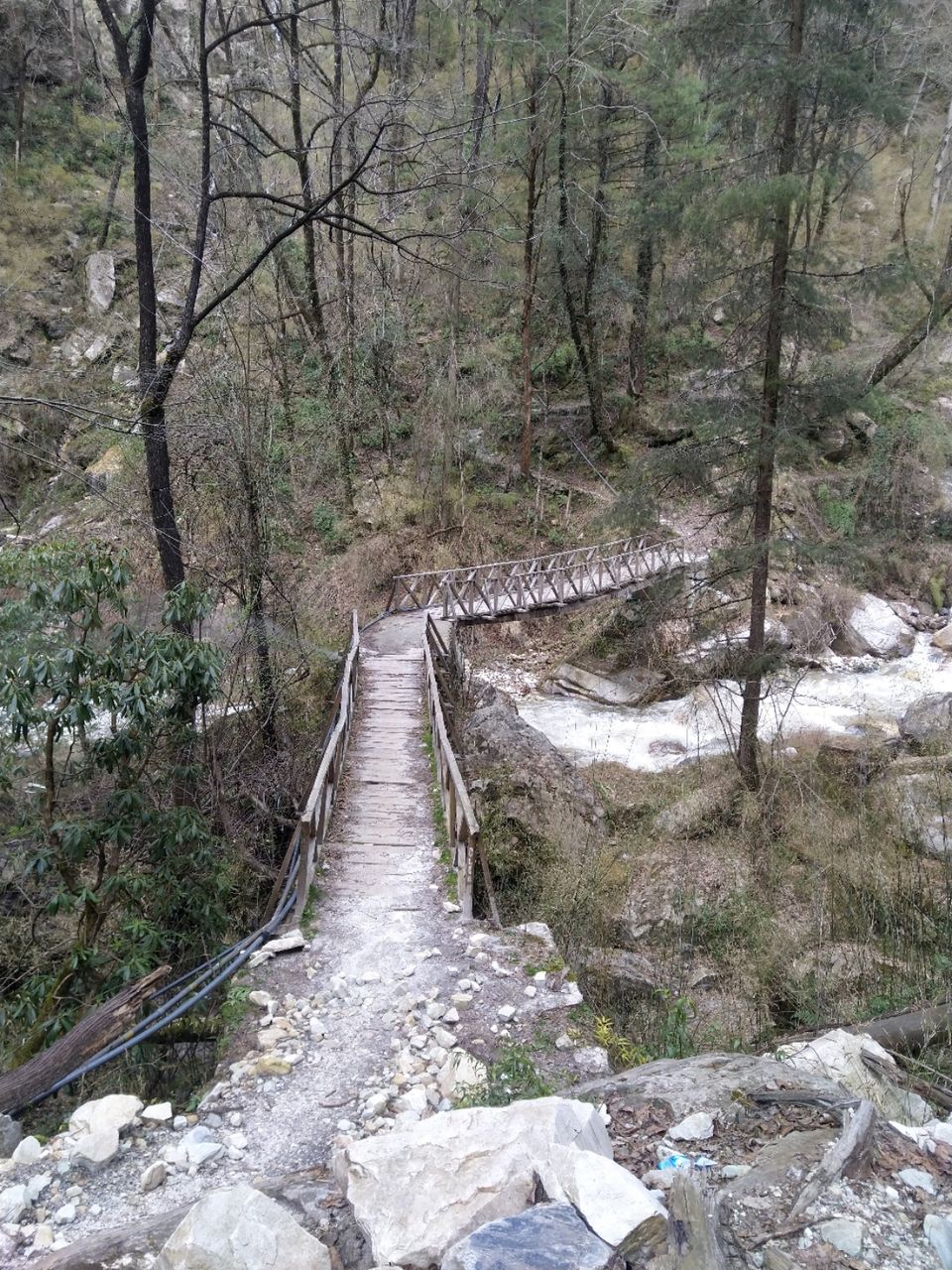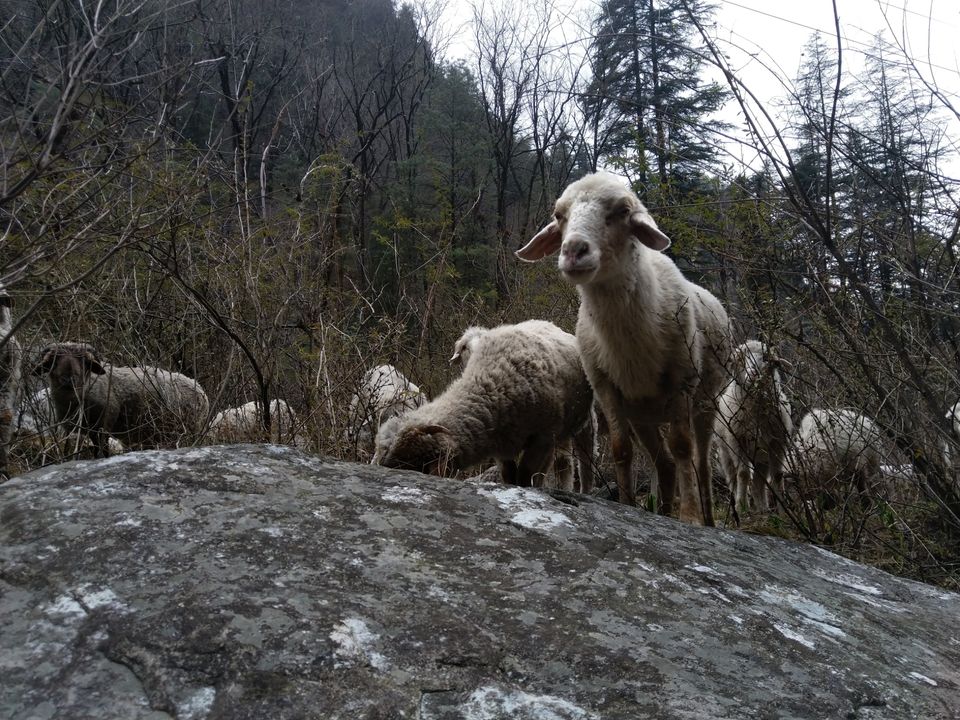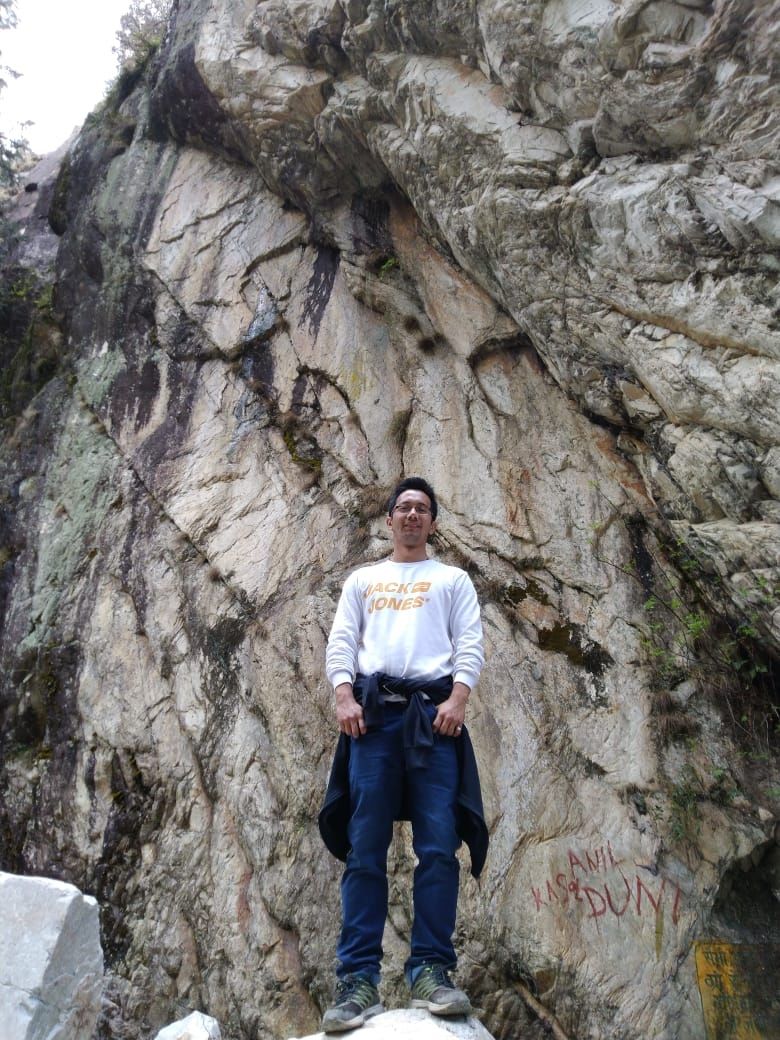 With the sweet smelling deodar forests accompanying us, with the hope of venturing into the unknown in our hearts, with the serenity of Mother Nature around us, we marched.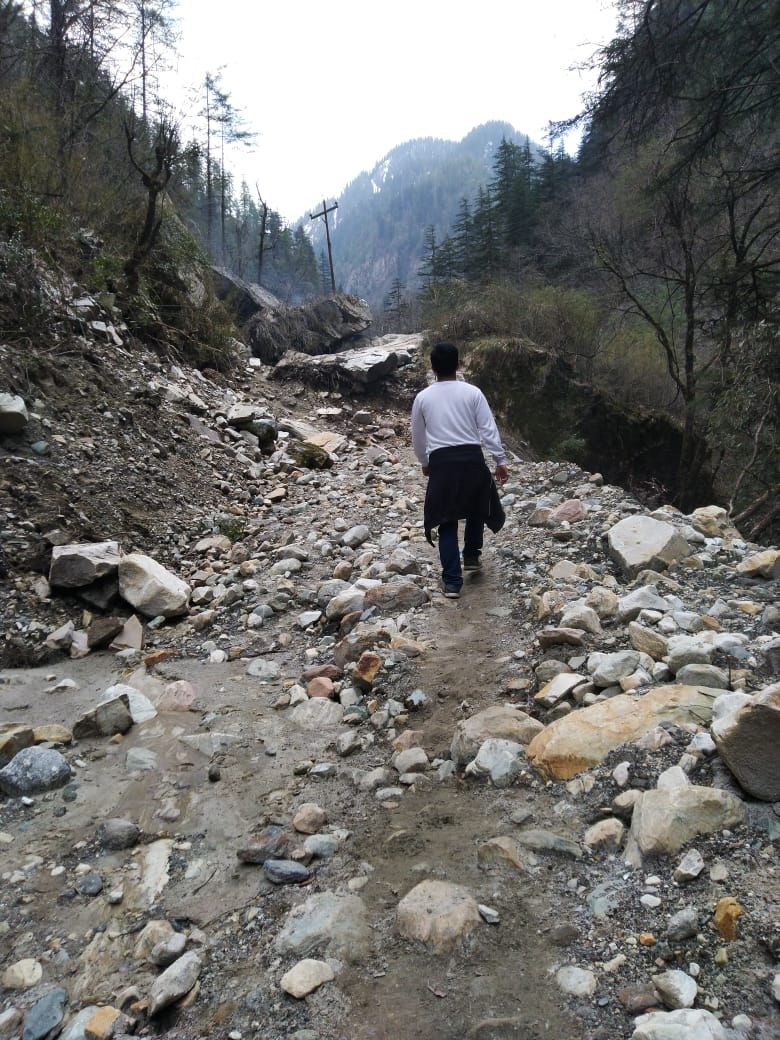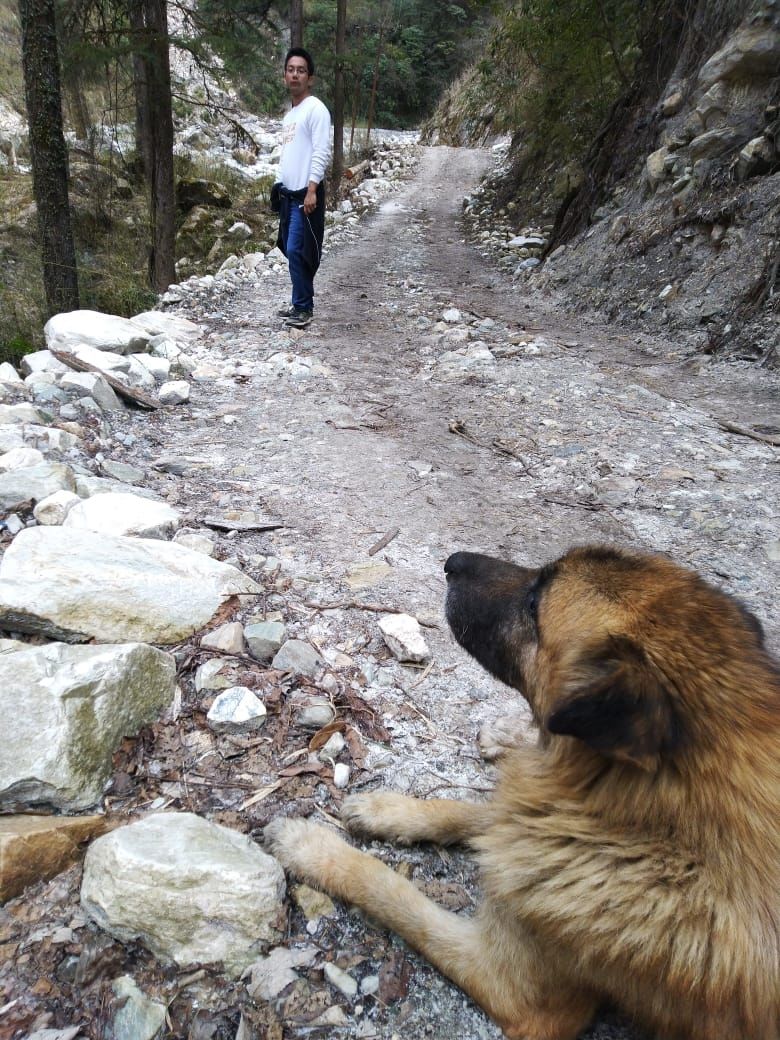 It was as if we were destined to find the path. However, after one hour into the road and with no end in sight we found ourselves in a tricky situation. A local told us that we were actually heading towards Grahan, a tiny hamlet nestled between giant mountains, some two hours away. She described it in such a manner that intrigue gripped us from within and we made up our mind on the next day's destination. Since, it was getting late, we turned around and headed back with anticipation in our mind .
We stopped for some evening tea on the way and soaked in some splendid vistas surrounding us.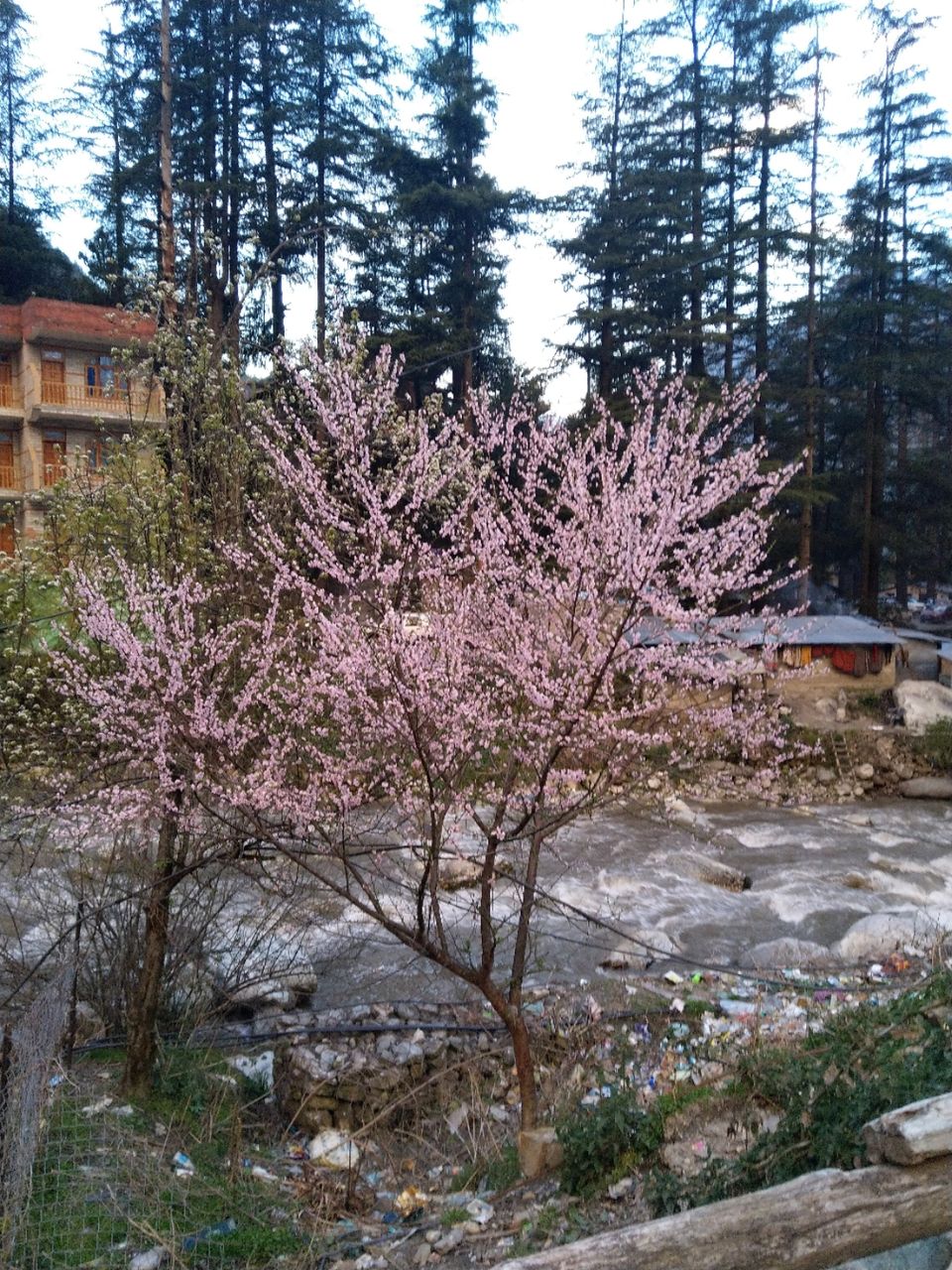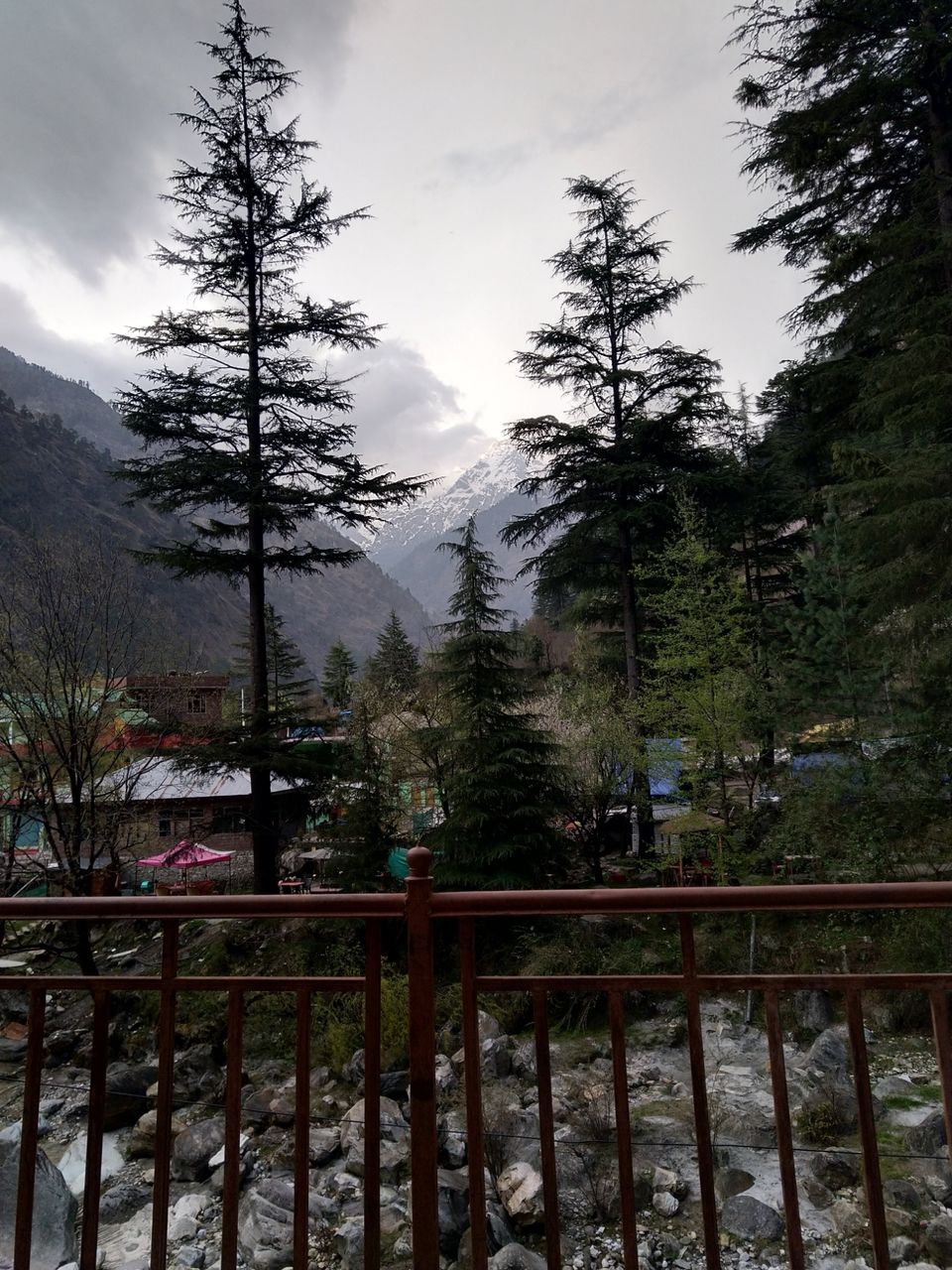 Got up at around 7:30 in the morning and quickly packed our belongings. While our bill was being settled, I decided to explore the backyard of our homestay, something I had missed since the day we arrived. I was in for a treat!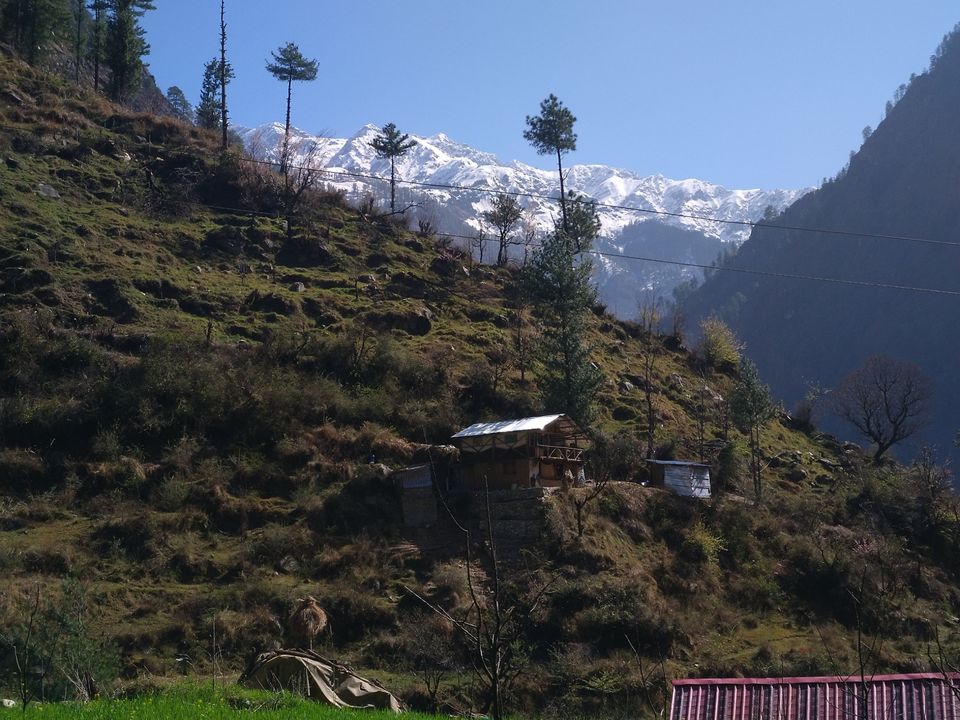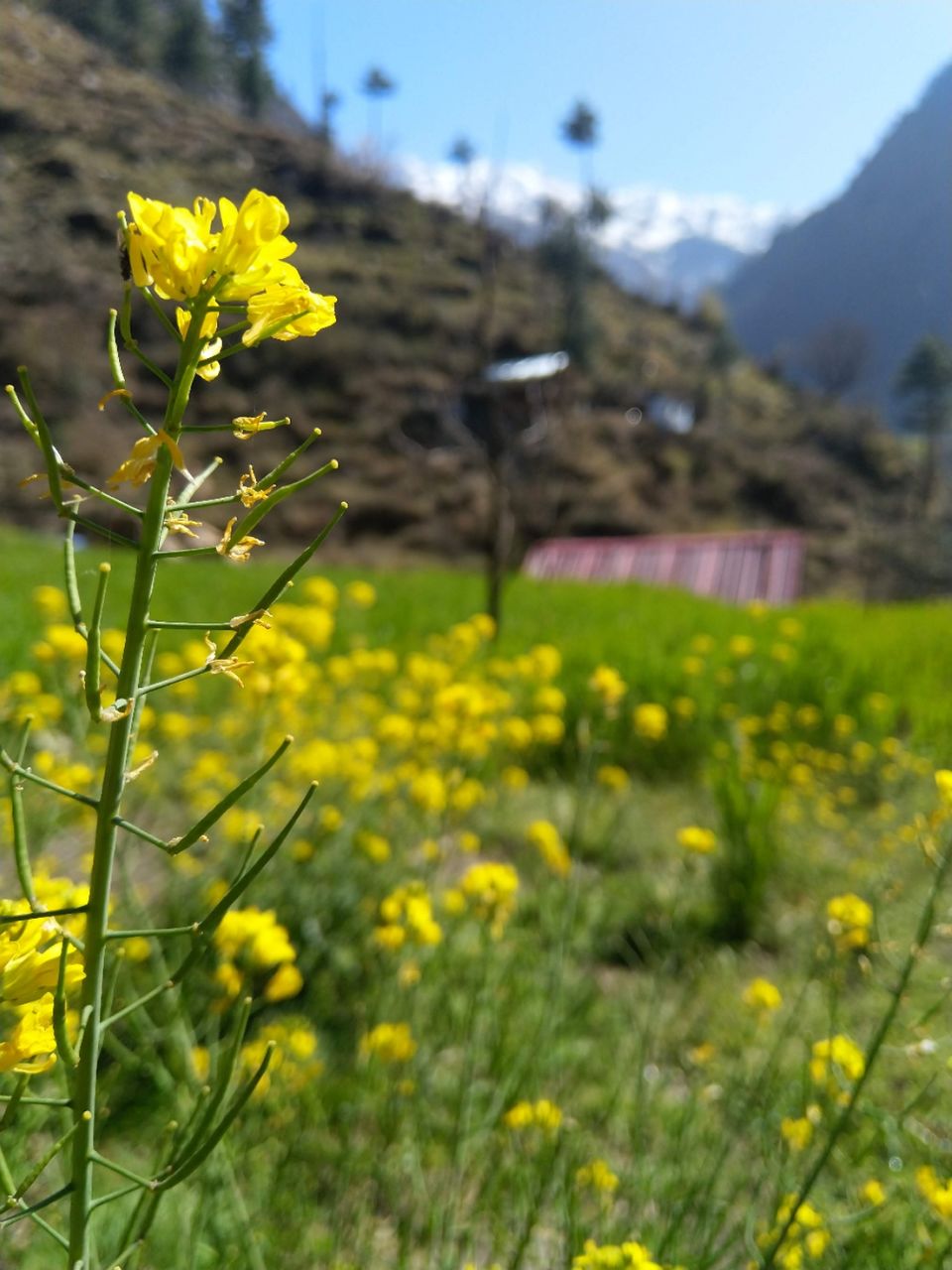 With one last look at our homestay, we first went for breakfast at a local cafe, and then started our trek for Grahan village, our stay for the night. It is a scenic, gentle climb from Kasol taking 3 hours at max to reach.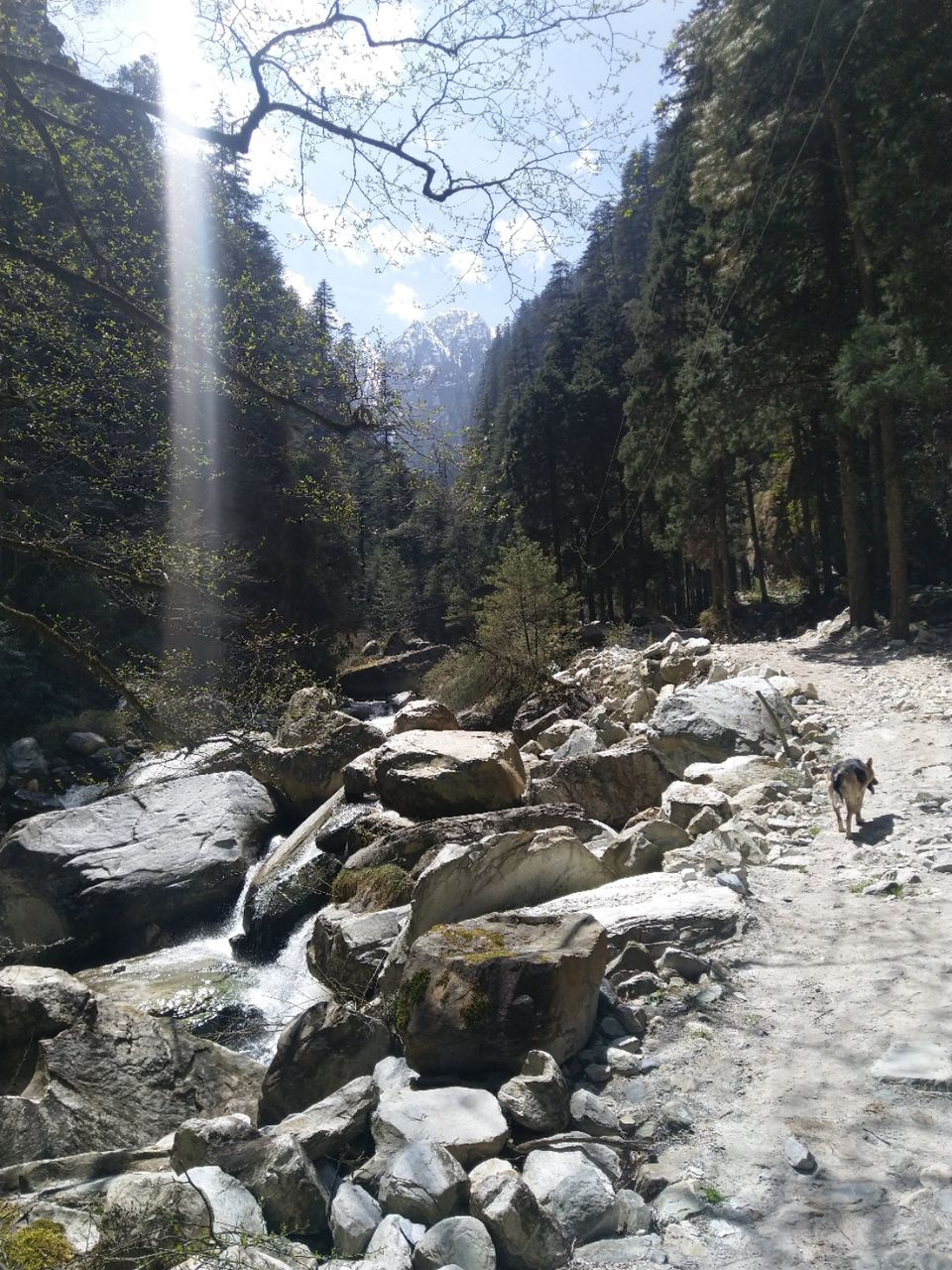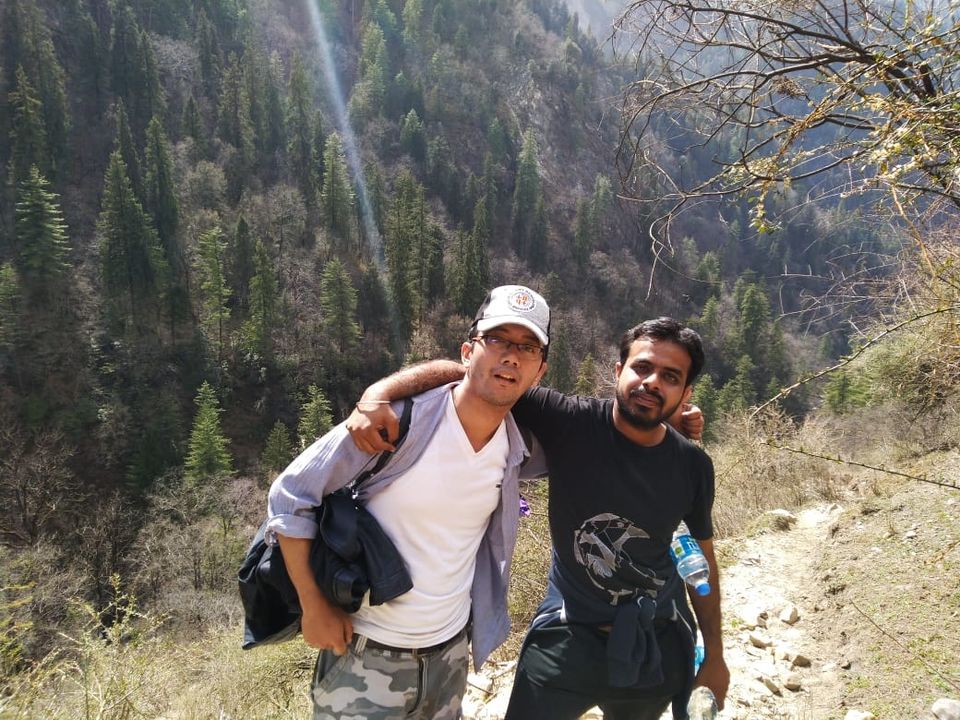 We actually maintained a nice, consistent pace, overtaking our fellow trekkers who had started earlier than us. Apart from two short breaks for snacks and water (and pics 🙂), we hardly stopped.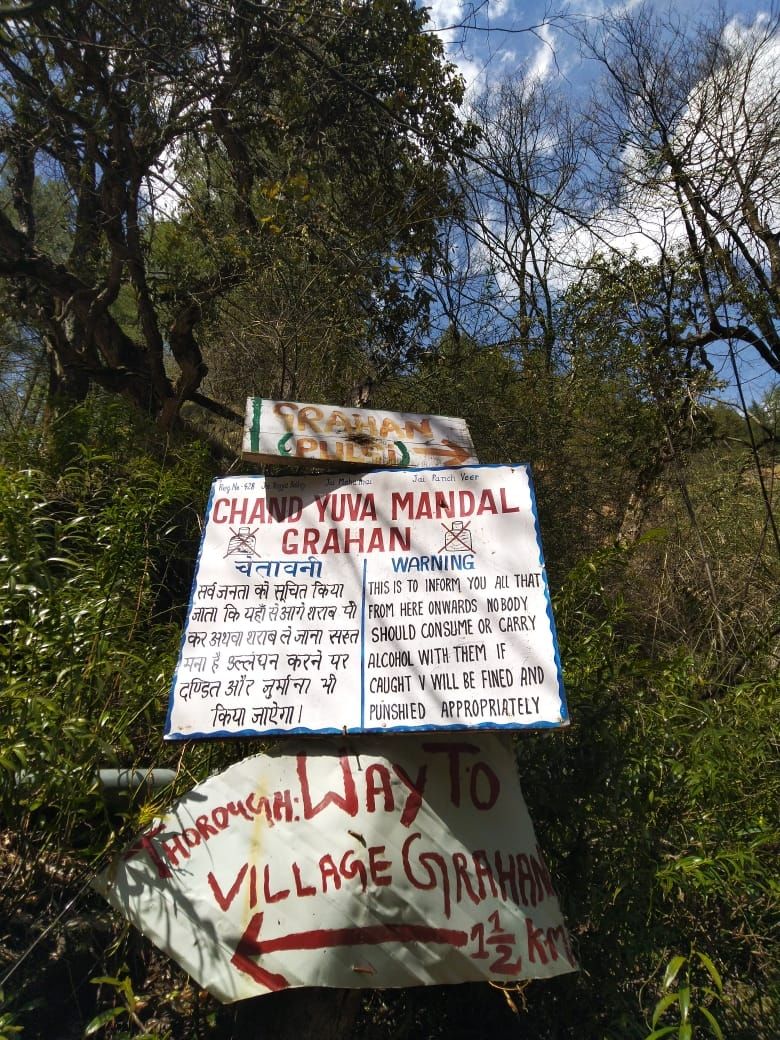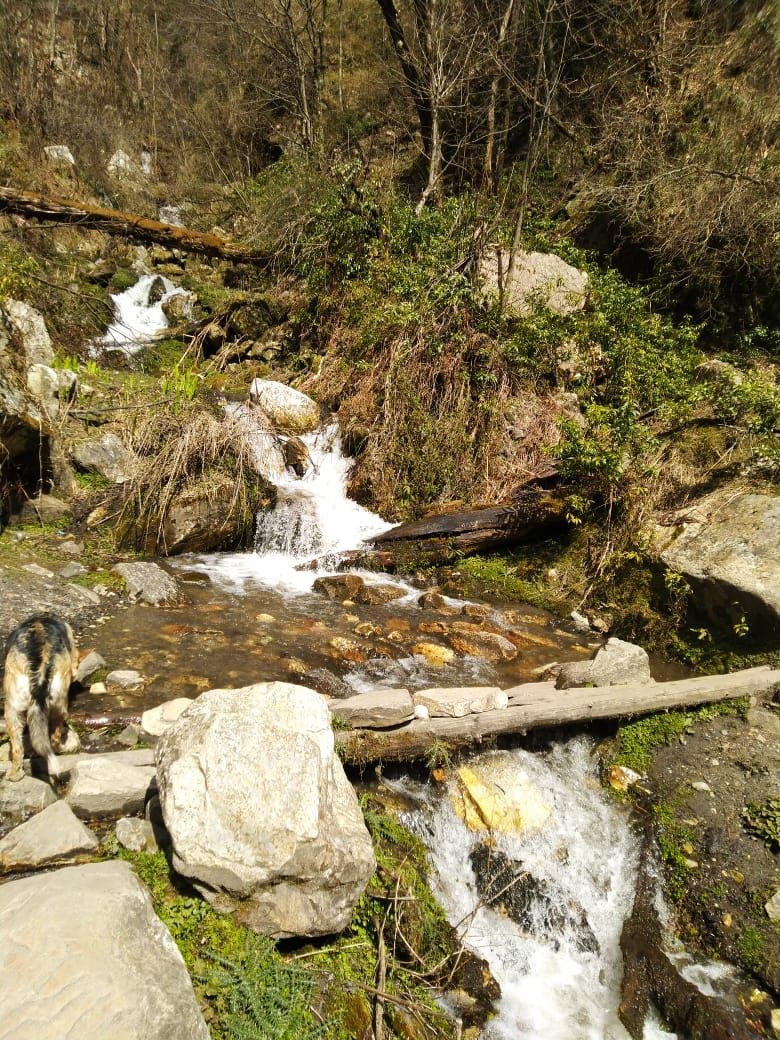 We encountered numerous streams on the way, so water scarcity won't be a problem for any trekker bound for there. However, the climb was taxing on our body and by the time we reached Grahan, we were craving for some calories. It took a final stretch of 30 minutes of a steep, inclined climb to arrive at the isolated hamlet. Alcohol is forbidden there and no network connectivity in the village.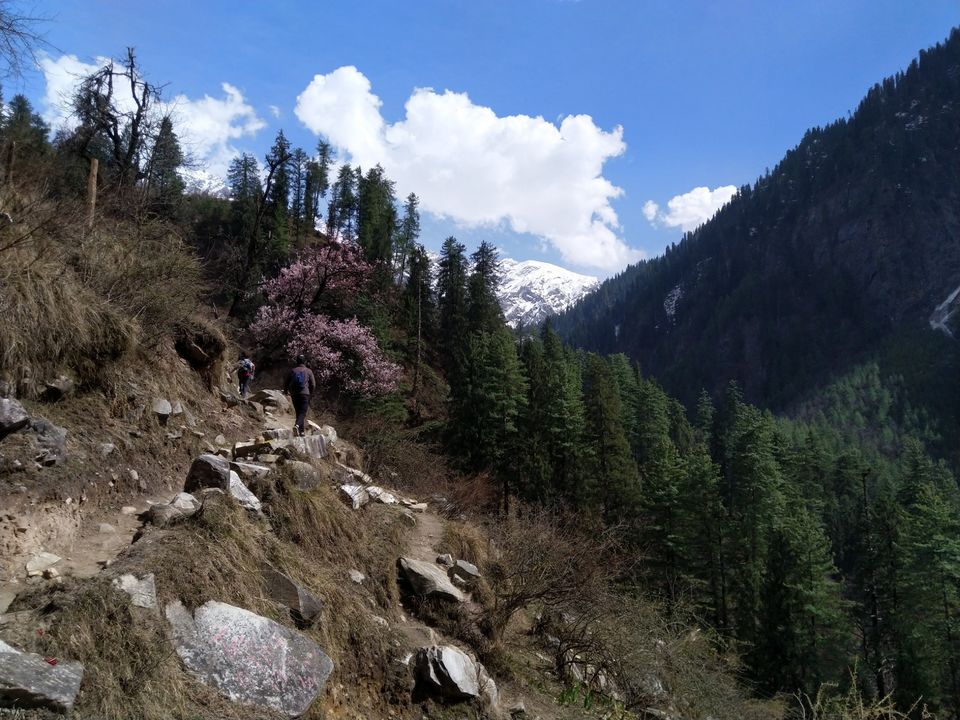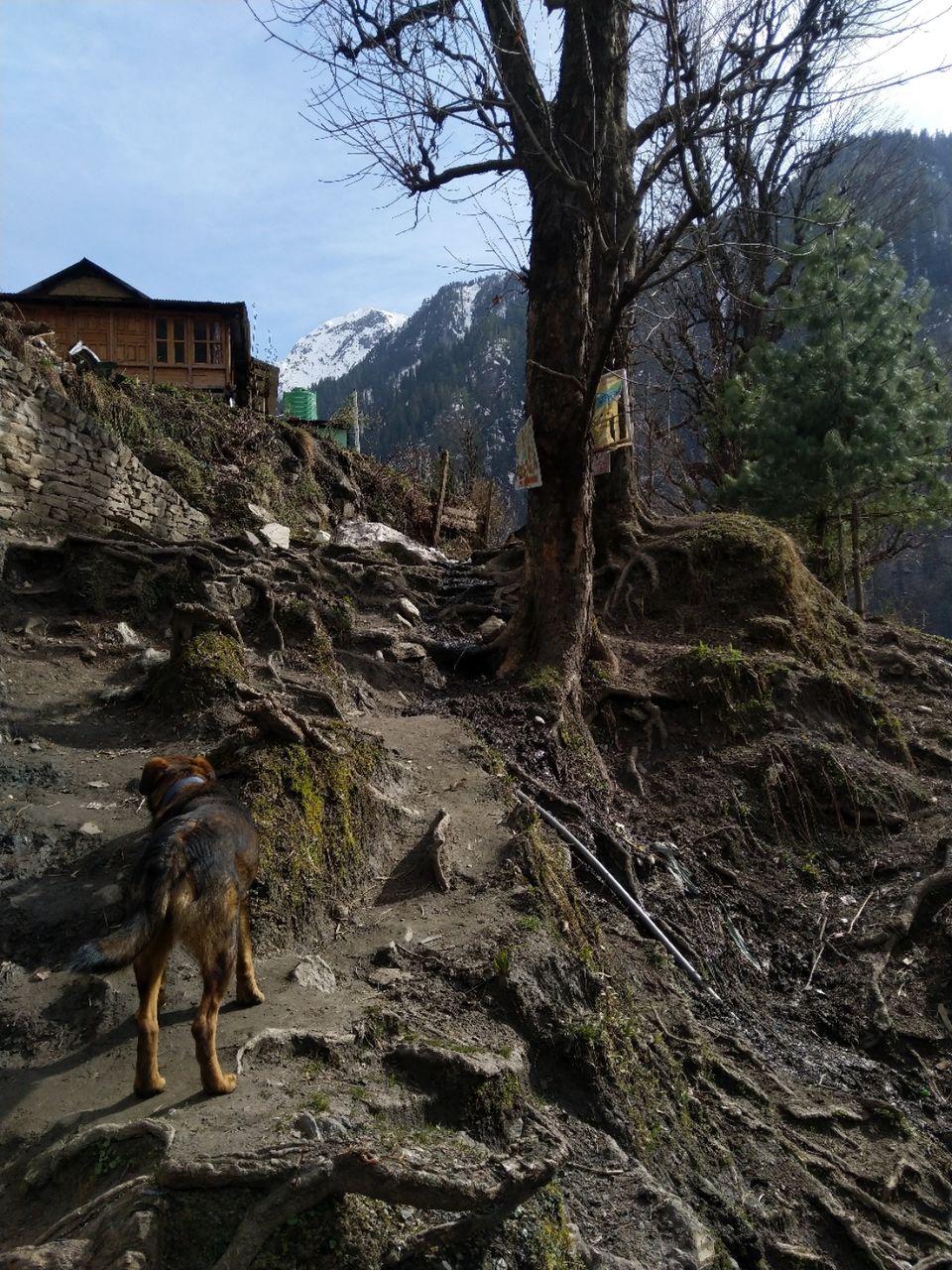 Set at an altitude of 7700 feet, Grahan is a settlement of a hundred-odd people, practicing a unique culture, reminiscent of various indigenous Himalayan tribes. Greatly famished, we dropped at an eatery where the owner made some delicious Aloo Gobhi with hot fluffy rotis. With the depraved condition that we were in, it took us less than 10 minutes to devour it all, along with the very bits that were stuck to our plates. A meal never felt more satisfactory. Ordered a Coke for further calorie intake.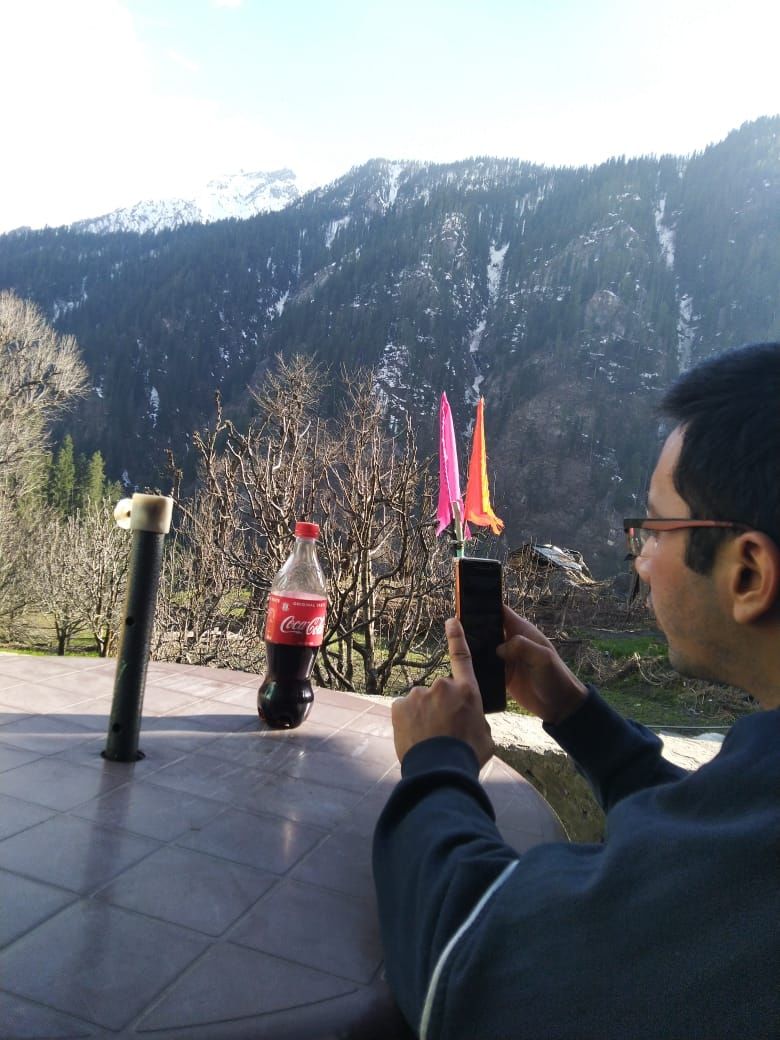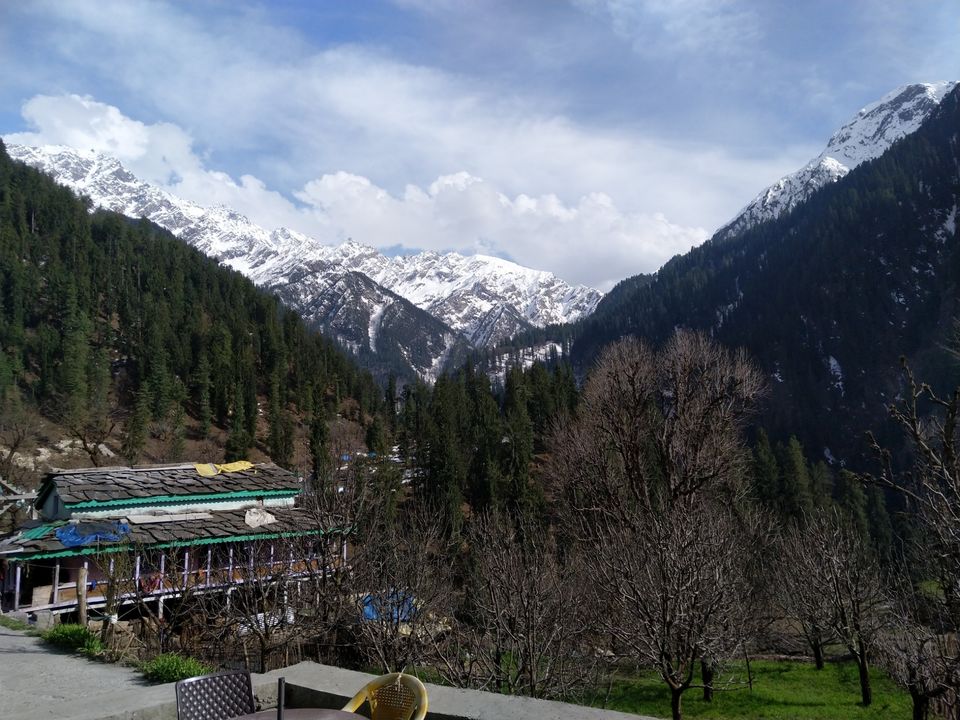 Some further conversation with the restaurant owner revealed that there is a village thirty minutes further from Grahan, by the name of Pulga. We being our adventurous selves, immediately decided to pay a visit there. Clearing our payment with the guy and thanking him for the lovely food, we began for Pulga. The full stomach and high spirits did wonders for our speed as we covered the distance in half the time.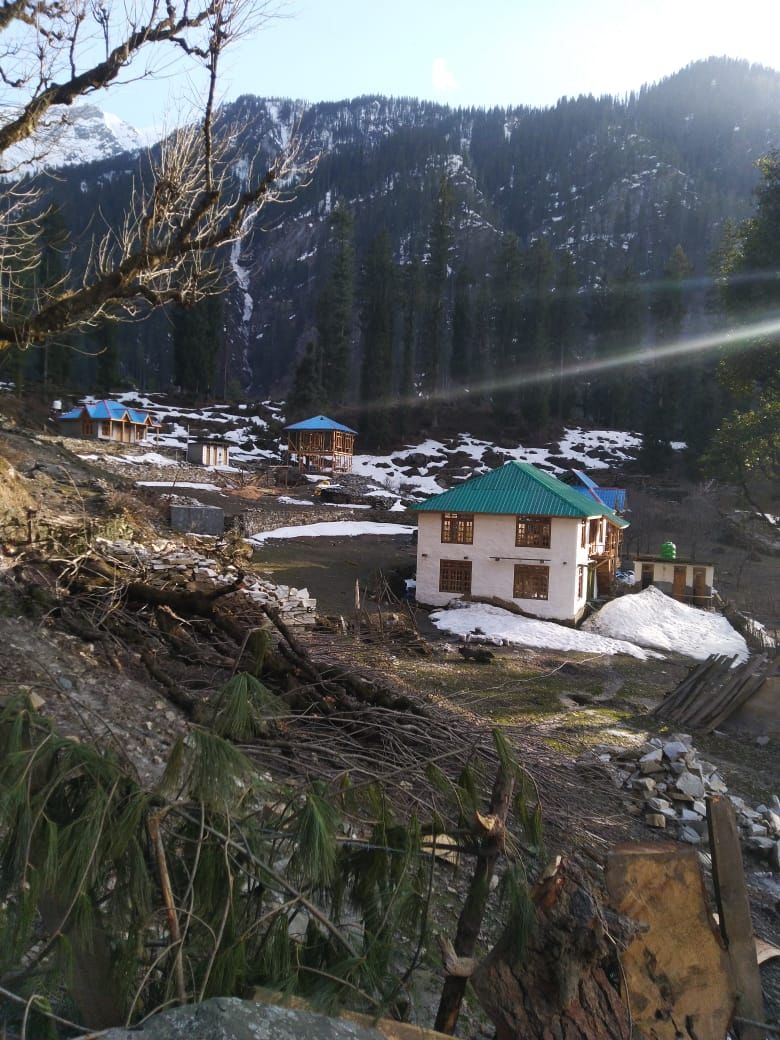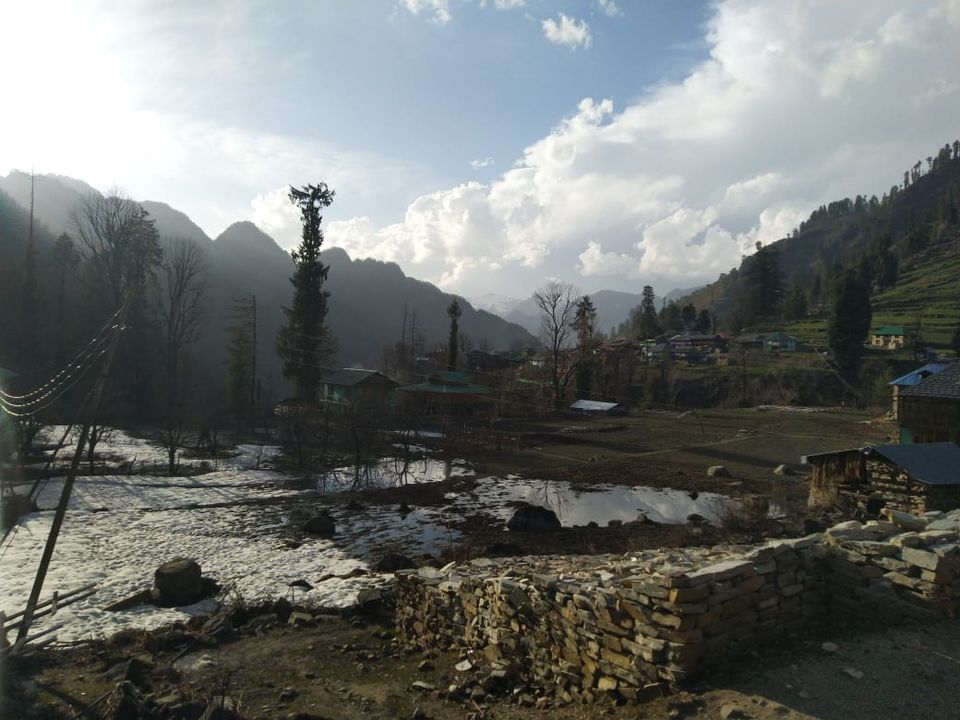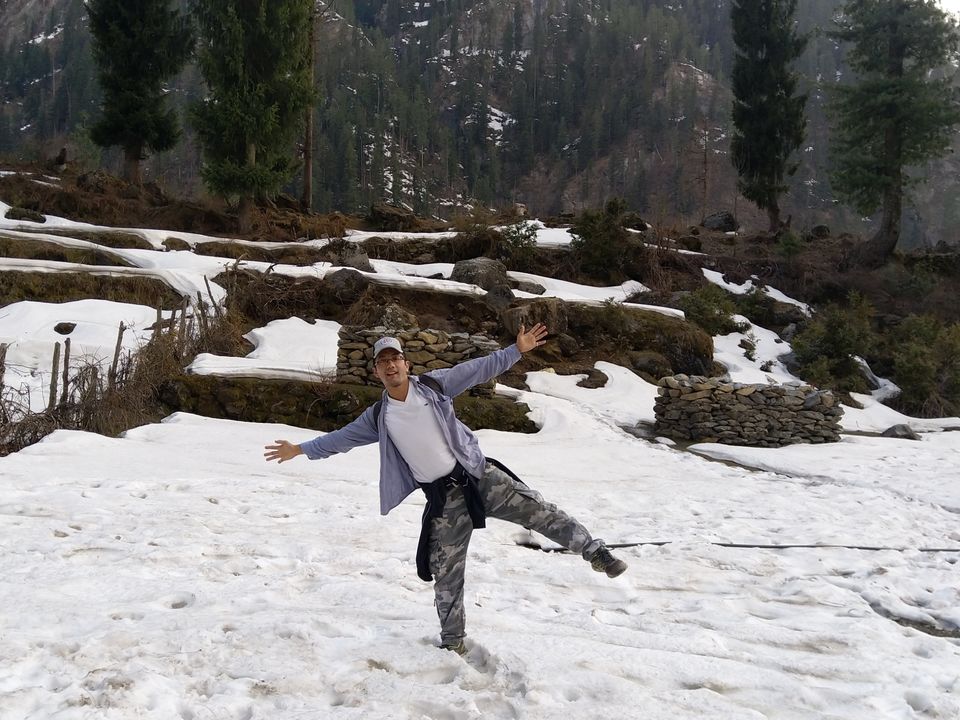 It was just like how we imagined, quaint and beautiful. Tucked away in a corner of the highlands with mountains and a deep valley to its sides, this hamlet is actually an extension of the Grahan village. Moving forward, we spotted a few houses being constructed; perhaps the result of a pent up tourist demand.
Finding that we still had plenty of time until sunset, we explored further into the forest ahead. We causally joked that at this pace, we might soon reach Indo-China border.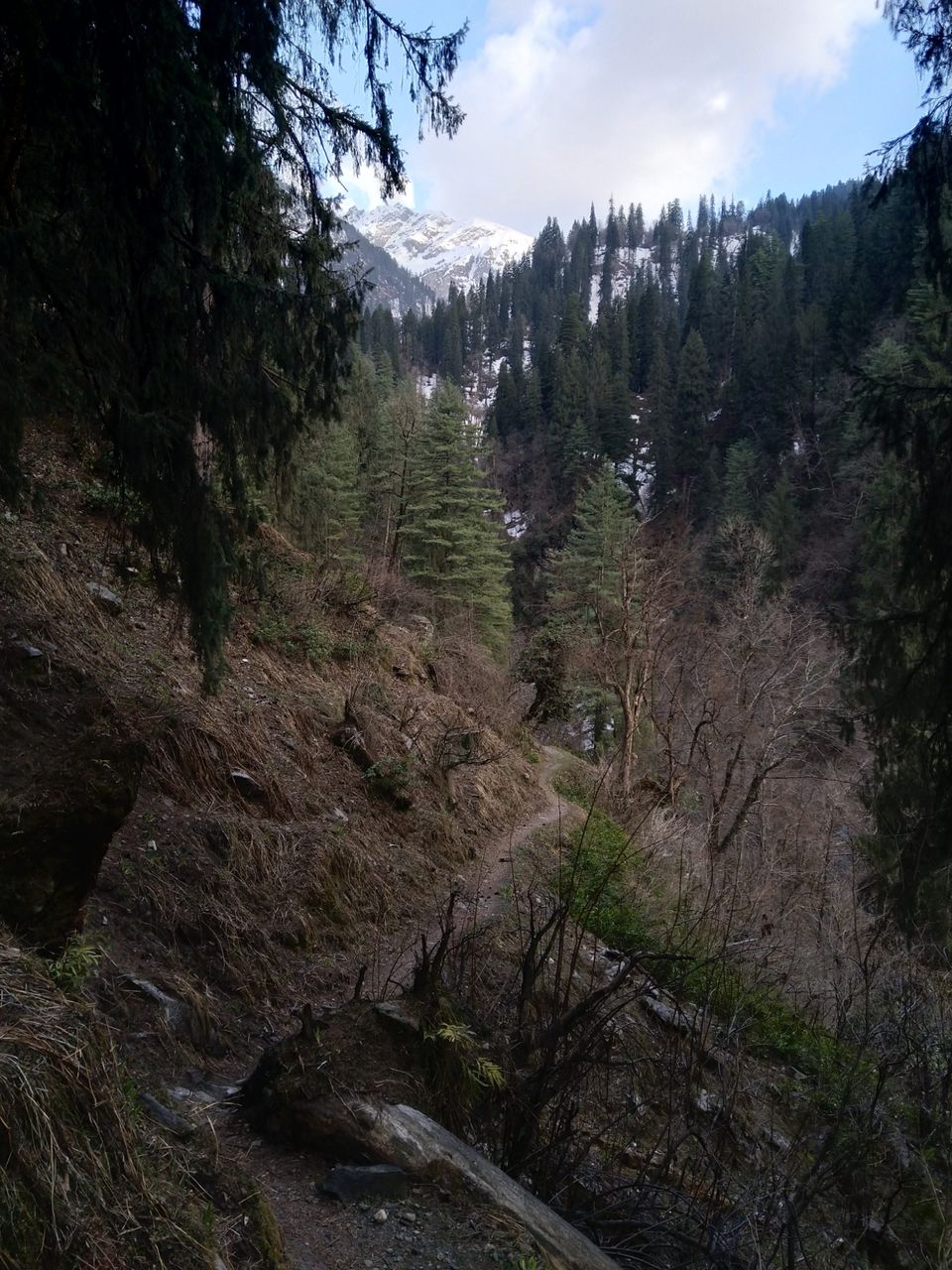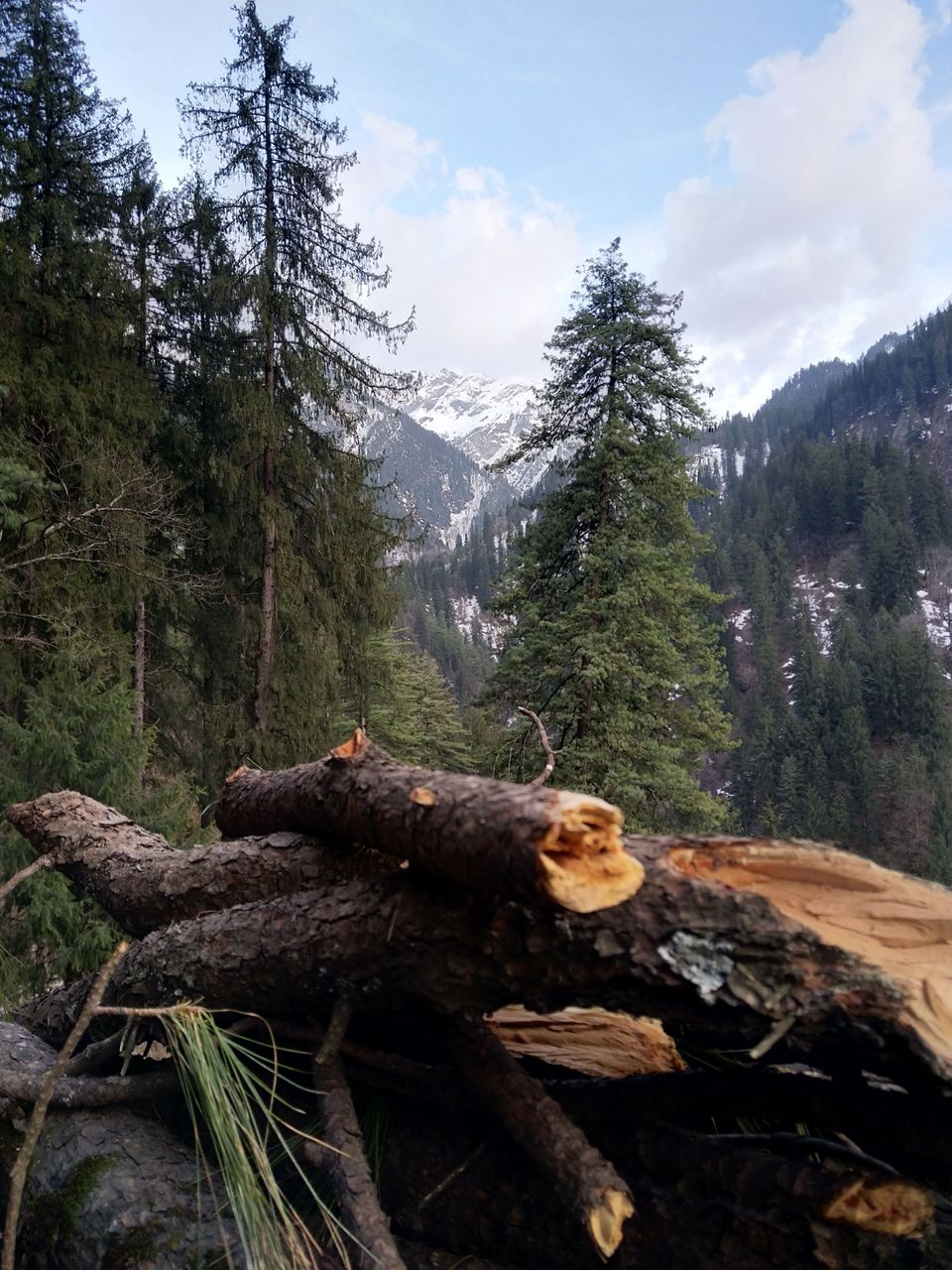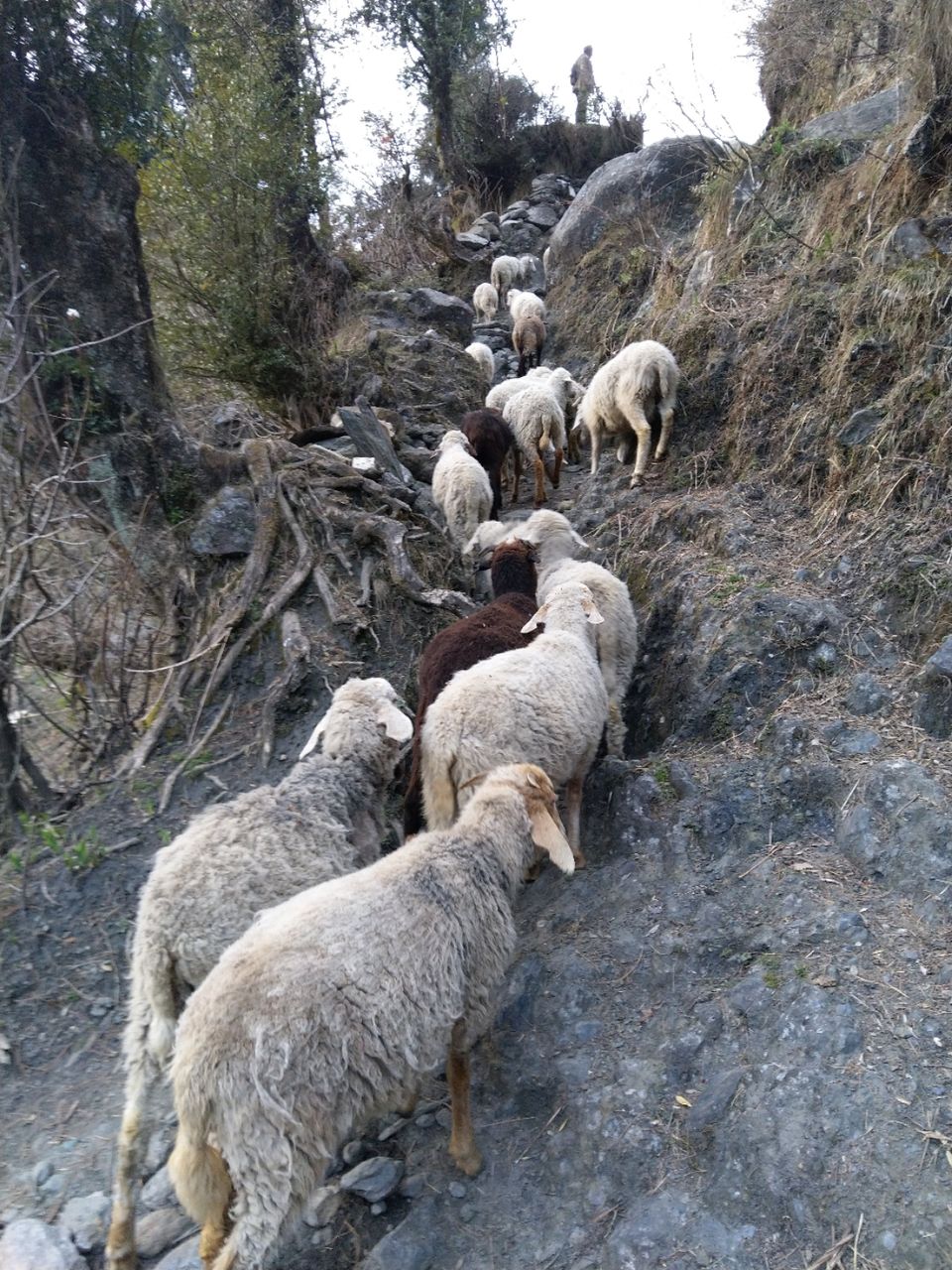 After having trekked for an hour we turned back owing to the setting sun and quickly made it back to Pulga. We had made our minds to spend our night in the village. After all, who wouldn't want a view like this!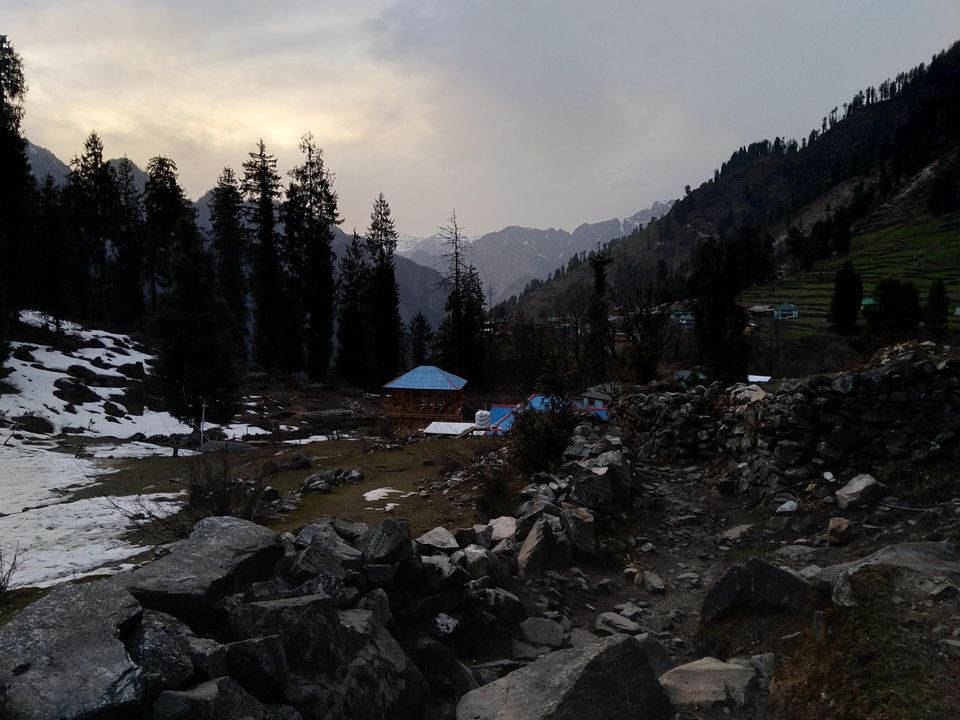 A local family was more than happy to take us in for a nominal charge of ₹500 for the night (food excluded). We shared stories with each other as we sat by the fire, learning about the local customs and way of life and  about the fast pace and hustle of the metros. The homely food we got was a respite from the rich and heavy meals we'd been served in restaurants the entire time. We quickly went to sleep after dinner.
Got up early and freshened up quickly for our return journey.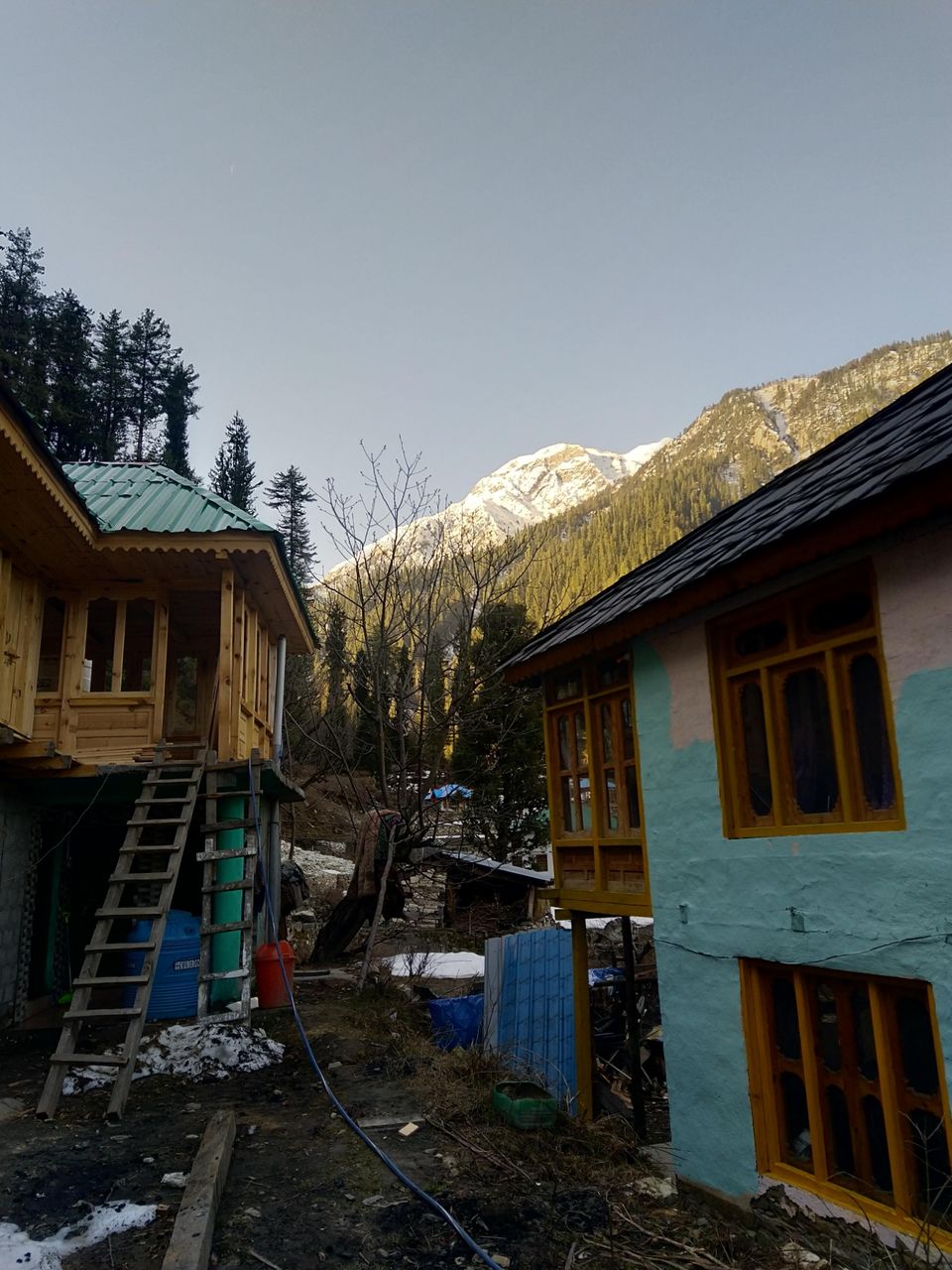 After paying our dues, we bid farewell to our gracious hosts and started our journey retracing our steps.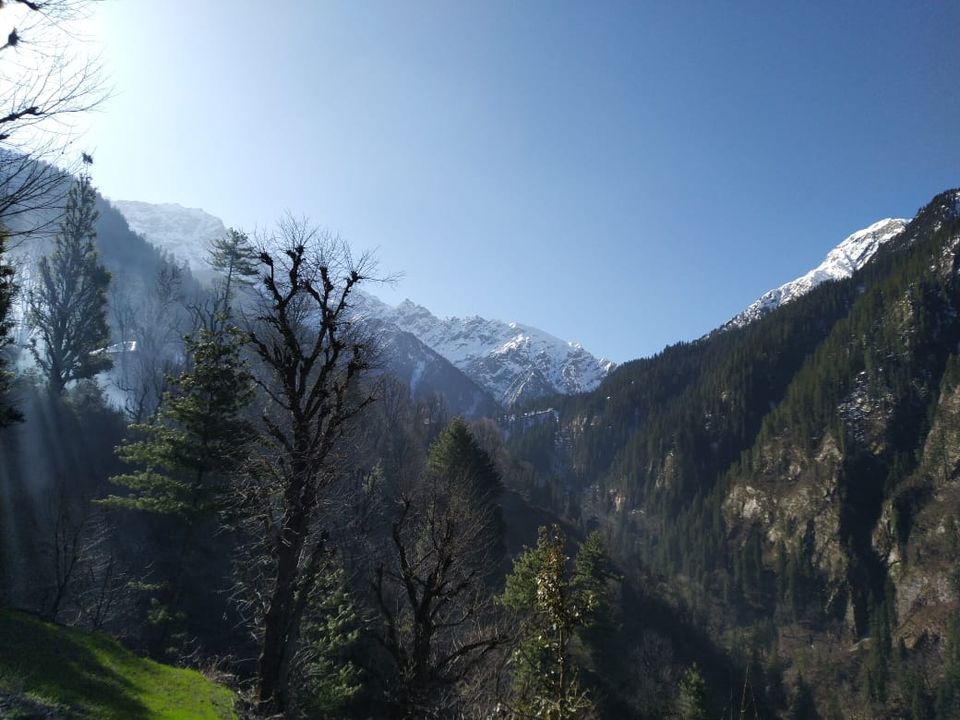 I must say, the rising sun certainly painted the valley in a different hue than the day before. The whole canvas looked of a unique dusky shade.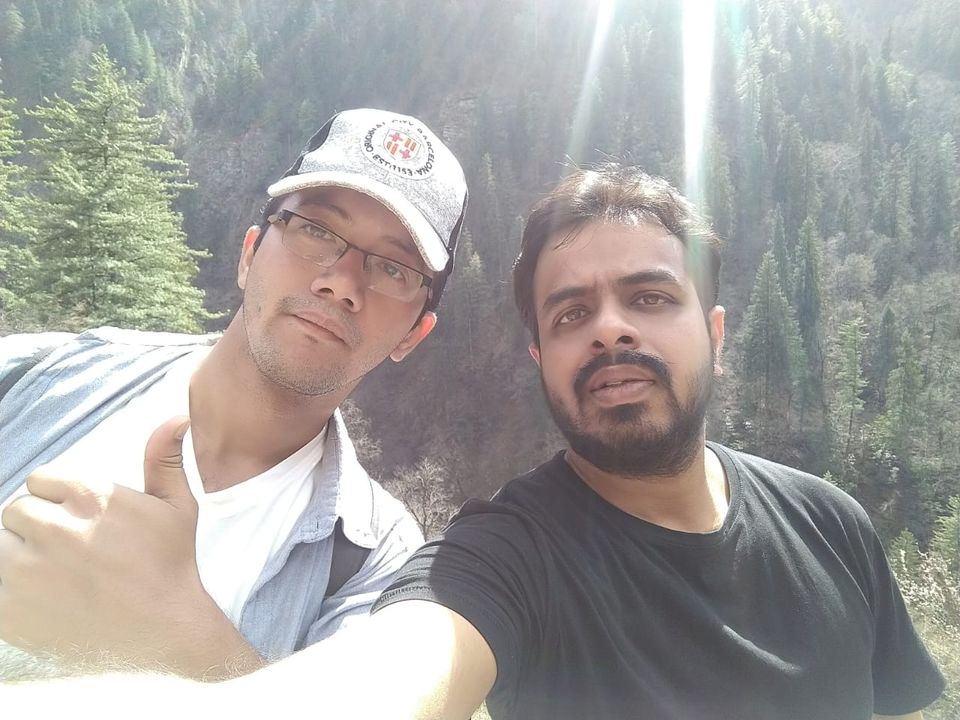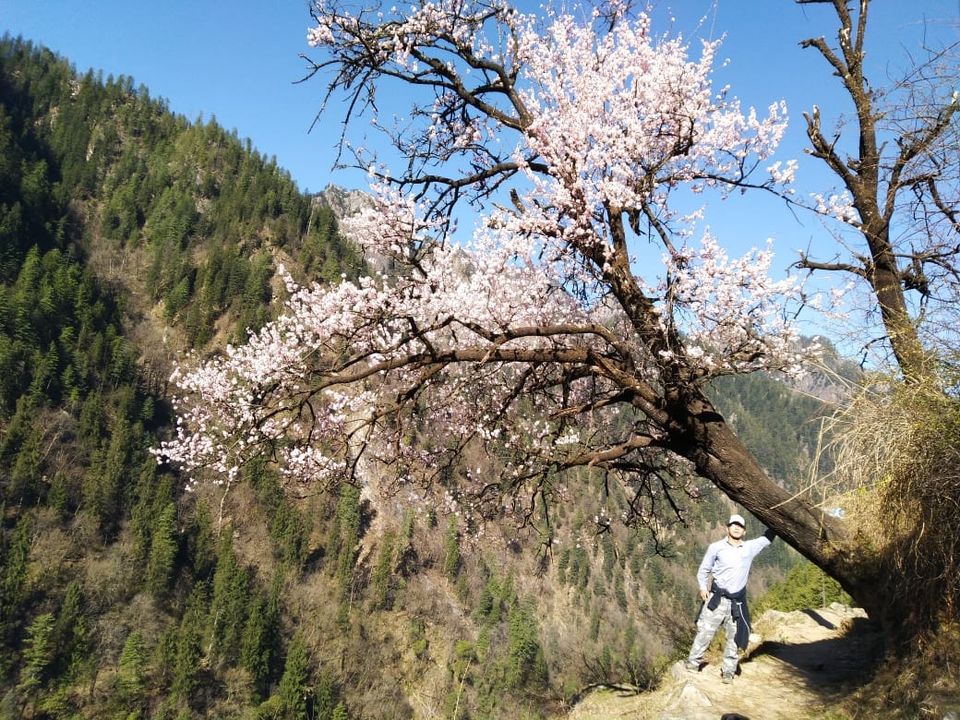 Before long, we found ourselves back in Kasol. Searching through the main market over there, we settled for fancy wristbands as souvenir to take back. Afterall, it keeps reminds you of your well earned vacation!
Satisfied with our tokens, we ate our lunch at an Italian restaurant by the name of Little Italy. Yes, we ordered Pizza and Pasta and no, we did not regret it. It was a quite different than the usual affair; the Pizza was made in a wood-fire oven and the Pasta cooked in olive oil. You could actually get the unique flavours in both the dishes as claimed in the menu.
For the first time, a restaurant delivered on its promise!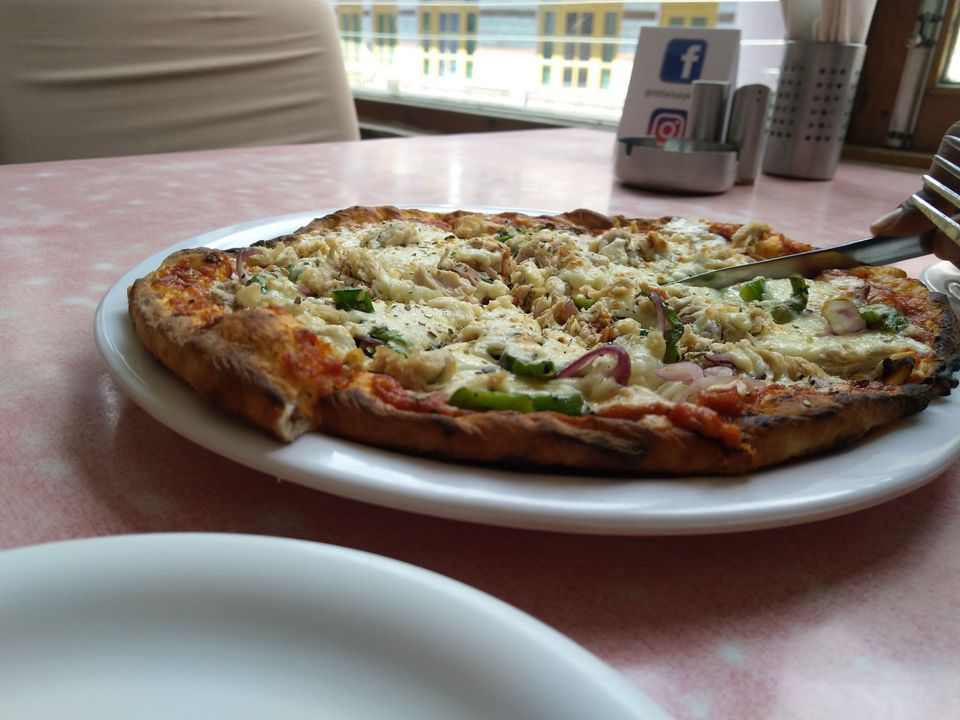 The post lunch hours were spent loitering around, looking for excuses to kill time. And when we ran out of them, we ate some more. Initial plans were made to visit Malana, the stoner's paradise, but was aborted due to lack of further days off. My friend had to return to work the next day.
By evening, we boarded a bus back to Bhuntar and from there caught our ride to Delhi (which we had pre-booked online). We reached Delhi by 5 in the morning and ended our trip.
Start date - 26 March 2019
Total Cost - ₹7000
Pro tip
1) Kasol is known as stoner's paradise because of supreme quality marijuana found there. Consuming it is fine in the town itself but taking it out of the district is strictly forbidden. Actual, random police checks do take place to assure compliance of the law.
2) Whenever going to the Himalayas, always carry a sunscreen lotion. The sun is brutal and unforgiving in the higher altitudes. It took me a two weeks to get my original skin tone back.
3) Although accommodation in Kasol is cheap, food is expensive there as it has to be carried for great distances before reaching the place. Two Parathas can cost anywhere from ₹80-₹120. Be mindful of that.