I had heard about this magical place which existed somewhere in the mountains.
The place just attracted me so much towards itself that one fine day I landed there with a bunch of my friends to feel the magic.
And in that very moment I felt more at home than anywhere else.
I never knew that down the line things will change for me so dramatically and these mountains will become the architect of my life.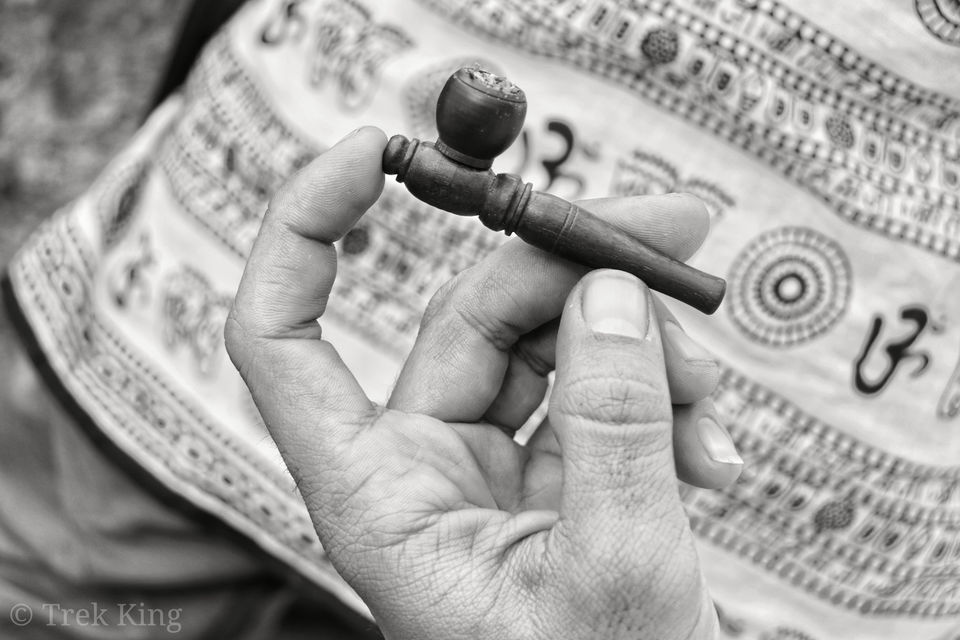 Kasol – Mini Israel of India
So I was just sitting by my office desk and thinking how would it be to feel enlighten but in a different way and get lost with our own selves in the mighty Himalayas. And boom I was in Kasol the next minute (just in my imagination). So without much of a plan a bunch of 6 friends decide to visit Kasol and feel the vibes of the land of Bob Marley and free love.
Reaching Kasol is not a big task one can easily board buses for Kashmere gate to Manali and get down at Bhuntar. From here, one can catch a local bus or hire a cab to reach Kasol.
Nevertheless we took the more comfortable way and hired a commercial vehicle straight from Delhi to Kasol and back. Also please note only certain buses have direct connectivity to Kasol so please check before hand boarding any bus. Flights and train options are also available the closest airport is at Bhuntar and nearest railway station is Pathankot. As soon we set foot in this peaceful place, we knew that the next few days were going to be amazing. The whole valley was surrounded by mighty snow capped mountains the sound of Parvati river makes the whole situation a different kind of peace. Kasol is a hamlet in the district Kullu, Himachal Pradesh India. It is situated in Parvati Valley, on the bank of Parvati River, on the way between Bhuntar and Manikaran.
Kasol is often called as "Stoners Paradise "or "Amsterdam of India" and so on. Most of the travelers in Kasol are the people who served in the military of Israel and for them Parvati valley becomes an escape way for them. It is sad that there is so much in Kasol to explore and witness apart from just coming here to smoke pot and get high. In fact, the first things that people will ask are you into weed if you plan to visit here. But there is nothing more peaceful than just walking by the free flowing river and feel no burden. The views are so mesmerizing that one slowly forgets about all the worldly worries the place is like a parallel universe where everything is just calm. The walk itself heals us from inside.
Kasol also happens to have some amazing cafes serving delicious cuisine with a hippie experience that you won't find anywhere in India. Kasol streets are full of beautifully decorated shops with some souvenirs to buy for home. Also, at night the street just rushes with colors which make this place even more beautiful to explore. Make sure that you carry enough cash because there is no ATM in Kasol and to avoid paying a 5% surcharge for cash withdrawal from any currency exchange booth.
Kasol is also the Himalayan hotspot for backpackers and trekkers. It acts as a base for nearby treks such as Malana, Kheerganga, Kalga, Grahan and Tosh. The next day we were all set for Kheerganga and we were told by our cafe owner to reach the camps on time because in those times Kheerganga used to be overcrowded with trekkers.
Kheerganga is the most popular of Kasol treks. It's a 6-7 hour hike to the hot springs located at a height of 2960 meters or 10000 ft (approx). It was my first Himalayan trek and the place actually motivated to take up outdoor sport as a career. Kheerganga trek has two routes one is via Rurdanag and other Kalga – Pulga basically both routes starts from Barshaini. We decided to hike up via Rurdanag not knowing it is exciting and a bit difficult route compared to the other. The initial first few kilometres were hardly a climb till the waterfall the place is actually the first rest point to grab a bite or refill water.
Beyond Rudranag, the trails changes and the path became bit steeper thus the last part requires extra push from the trekker but it's worth giving a shot. We reached the green meadow of Kheerganga bang on time and managed to book our night stay at affordable price. To be honest the place was overcrowded but you will be greeted by towering snow capped mountains.
Morning at Kheerganga was calm and quite we went to the hot water springs and also visited the sacred cave where Lord Karthikey went in deep meditation and gave up all the worldly things. As per local legends, it was the time when Lord Shiva asked their son Karthikey and Ganesh to travel around the world. Lord Ganesh thinking that the whole world lies at His parent's feet, He circumference around them (Shiva and Parvati), while Lord Karthikey embarked on His journey of the world tour. Impressed by Ganesha's , Shiva made him the king. Years after when Karthikey returned, He saw that Ganesh was made the king and was enjoying all the powers and facilities made him frustrated and angry. He went to the cave (which is in Kheerganga) for deep meditation. Later, Shiva and Parvati visited the cave to take Karthikey home. Out of love for his son, Goddess Parvati made the kheer (rice pudding) flow from the mountain. Later lord Parshuram, on realizing the oncoming of kalyug and that there could be a fight amongst people stopped the kheer and just turned it into hot water. Locals still say one can see the white rubber-like particles (malai) along with the hot flowing water. It is also said that the water is rich in natural minerals and can cure stomach related disorders.
Before starting our descent back we were told by the local that it rained last night and the route might be slippery, so we were advised to take extra care while trekking down but we were not aware what was coming next our way. So while descending there was long queue of people standing as a landslide happened on the trail.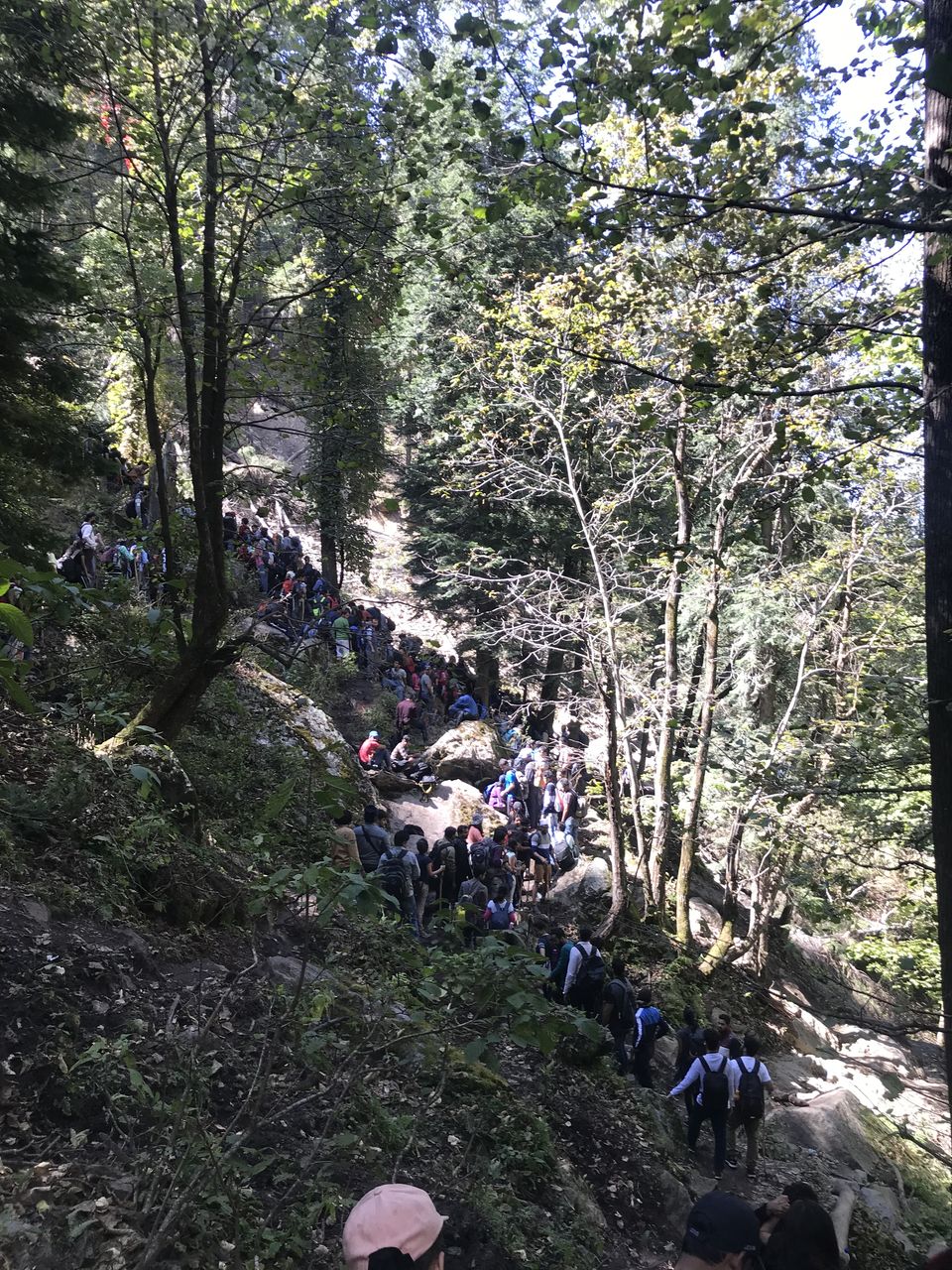 The trek suddenly turned out to be a night mare for most of us and there was a panic situation at the trail. Somehow all of us managed to cross the landslide area and it was then we took a breath of relief. Eventually we took the Kalga route for descent as there was news that the wooden bridge has also collapsed at the waterfall.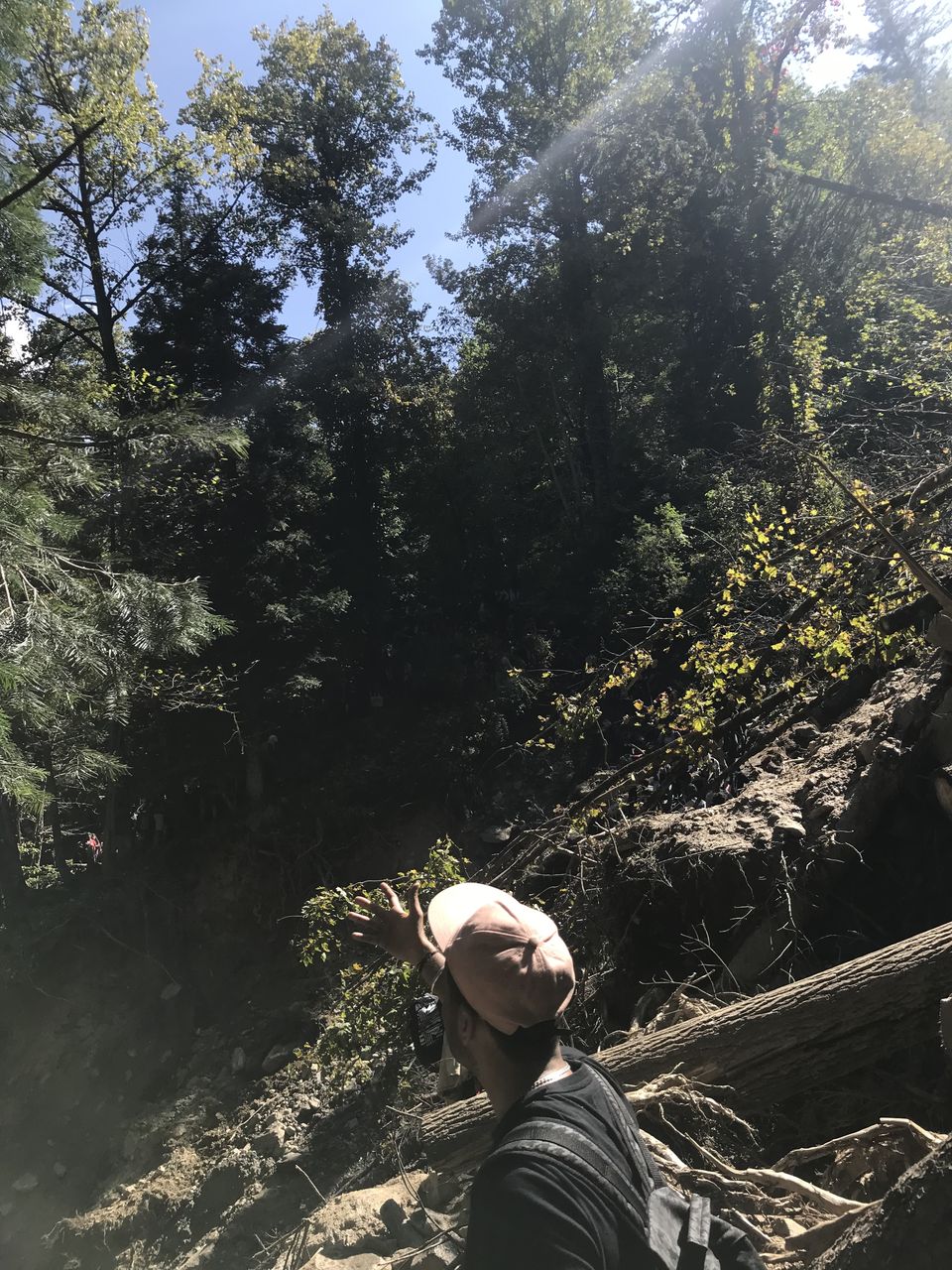 I would say it was a lucky escape but it made me strongly believe in myself that maybe this is what I am made for, I was the one with my friends helping the locals clearing up the landslide, and it took us 2 hours to make our way through the destroyed patch. I always hoped I was happy with myself having a decent job, good pay, friends to chill around on the weekends. But at the same time I always wanted to be different and this little encounter made me more confident.
After all I still think that the world is too big enough to tell just one story.
THE END