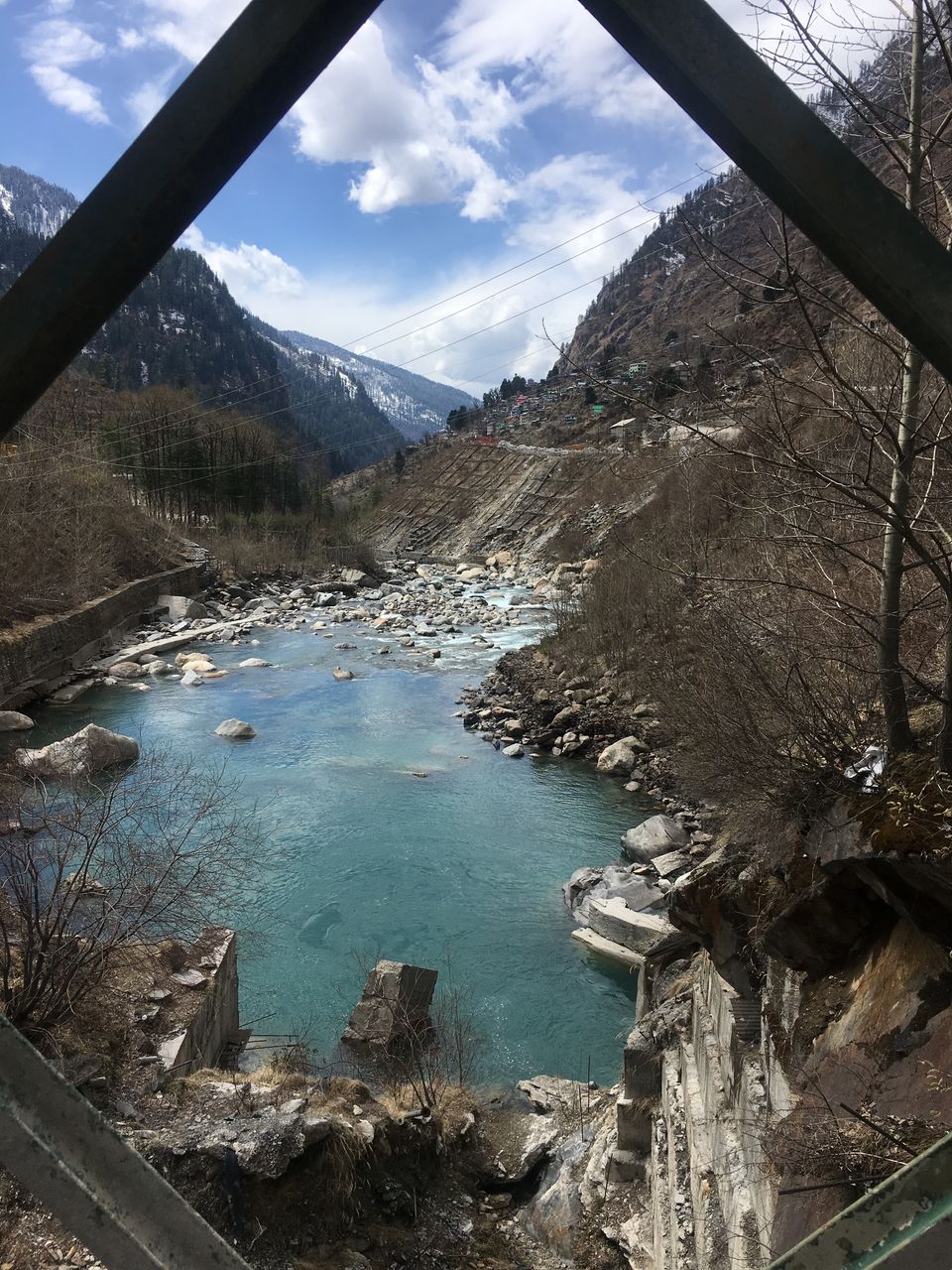 The After Effect
My somnolence is disturbed as my flight does a touchdown on Mumbai Domestic Airport. I am finally home! (Or am I?) I adjust my bag pack which suddenly seems quite heavy. Maybe it's carrying the weight of my gloom as well, I thought! I get home, a quick chat with my parents is followed by unpacking. Flashbacks playing in the memory theater as each garment reminds me of a place; a place where I felt indestructible. Thanks to the 6 hour wait on the airport followed by a 2 hour flight, my mind is too exhausted to process any more thoughts and I fall asleep.
The following day I am dragged to a family function where I burst into tears as my relatives don't stop talking (FYI, I was born a bohri muslim - I debate with the fact that I was born human, but yea, let's not get into that. Our community originated in Gujarat and hence we talk in a pitch that's blasphemous to monks)
So, why the sudden outburst? Why did I, a person who has quite a reputation for talking A LOT feel uncomfortable with people chattering around me? Well, maybe what follows might help you figure out the answer!
The Prologue
The idea of a solo trip is really fascinating, isn't it? For a wannabe traveler like me, it was the ultimate dream. Though when I thought about it realistically, I figured I'm too raw for a solo trip yet! "No let's go in April na, I can take leaves then.", "Arey, it's my boyfriend's birthday that weekend, can we push it.", "Okay, I'm in, but……." I knew this was to follow if I asked my friends to come along. Somewhere deep down, I wanted to go alone so I might've (read: purposefully) made this stuff up in my head, who knows? A Facebook post on a trip to Parvati Valley organized by a trek group and I found my grey area. A solo-yet-not-so-solo-trip! So let's cut to the chase and get back to answering the above question.
The Trip (Quite Literally)
We had to manage our travel till Delhi after that we were at the mercy of the Trek Company. Now's the time to introduce the trek company – The Land of Wanderlust and the man behind it, Sherwin. We already had a Whatsapp group in place which made it easy to coordinate and meet in Delhi. Now we had a good 4 hours until our bus which was to take us to Bhuntar (Himachal Pradesh) started and it was Delhi so automatically you stereotype and think – 'Chandani Chowk , Chicken Kebabs, Yeh kar liyo, Woh kar liyo.' Off I go along with these strangers who I formally spoke to on a Whatsapp group and tried acting cool in front of by cracking a few puns. Our expectations met the same fate as Harry Potter fans who were excited for 'Harry Potter & The Cursed Child'. You get the point, right?
A 10 hour bus ride later we reach Bhuntar. So here's a universal rule in my made up book of Universal Rules – You do not start your day without tea. It's not a good omen and you definitely don't start your day without tea when the temperature is 12 degrees.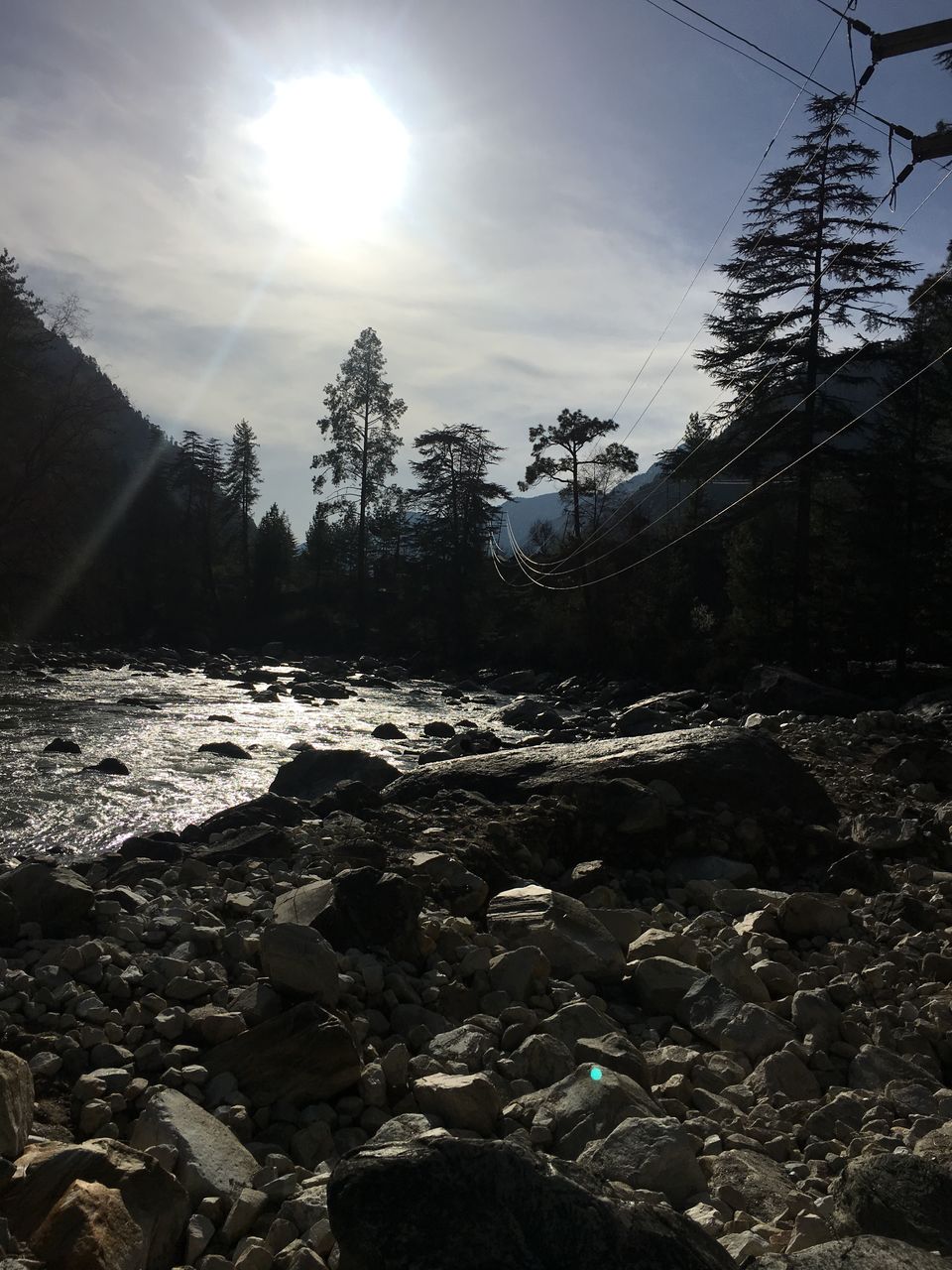 A 30 km bus ride later and after an interesting conversation about books, mass media and Indian parents with someone I met 15 hours ago, we reach Kasol. Here's where we meet Sherwin, who calls Kasol his home. It was only after the trip ended, I understood why he called this – his home. Now to fact it out, Kasol is referred to as the Amsterdam of India and is a base for the Israeli soldiers who come here to blow of some steam (and more stuff). Hebrew signs, Israeli cafés, Momo stands, greetings by saying Shalom etc. are the common sights here. 1 cheese paratha, 1 nutella toast and a tea later I'm all set for the day. Who eats so much? YOU FEEL HUNGRIER WHEN IT'S COLD! Okay? By now, everyone was on friendly terms with everyone. Sherwin had managed to break the ice with his non-stop banter. We were all set for our trek to Chalal – a small village bordered by the Parvati River. As you sit by the gushing river listening to the sound of the water hitting the rocks, here's what happens – the wind gets stronger, the temperature goes lower, your surroundings become silent and your thoughts get louder. It's advisable to wear a watch here as it's very easy to lose track of time while you try to track those thoughts that's playing like a movie inside your head. The evening was followed by a quick visit to an Israeli café for dinner. It comprised of a chicken schnitzel and Nutella pancake, if you must know!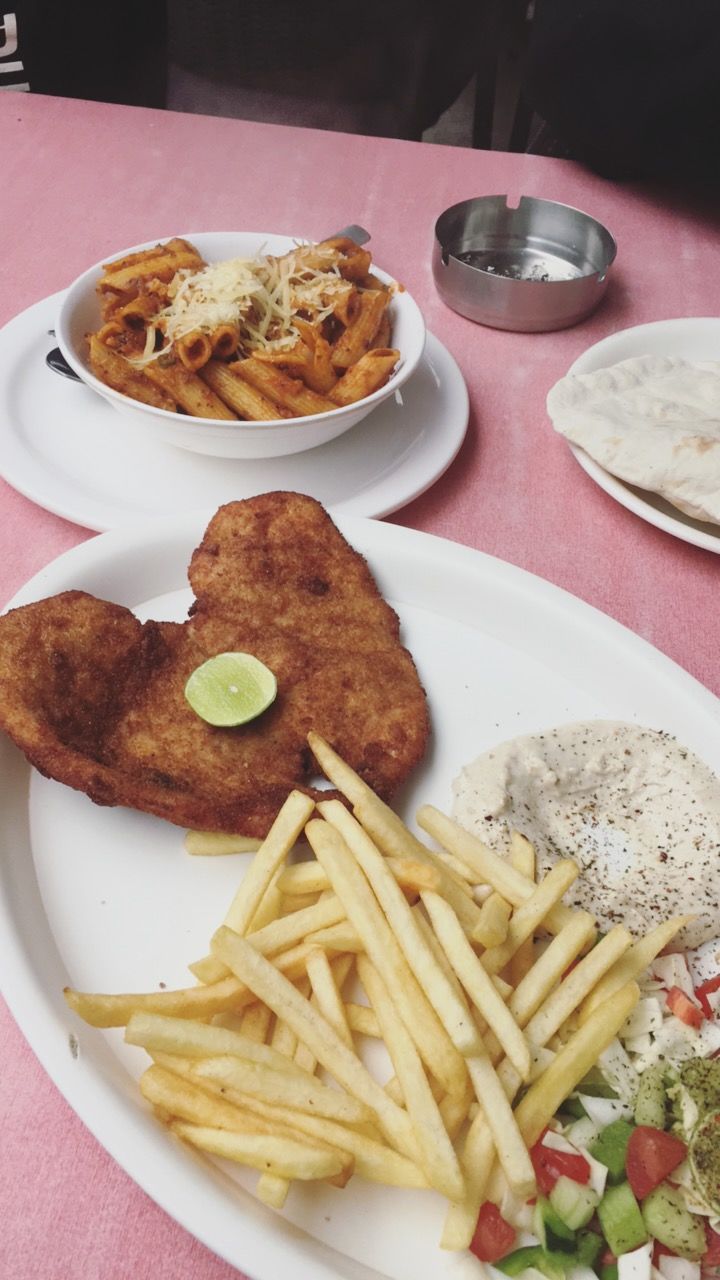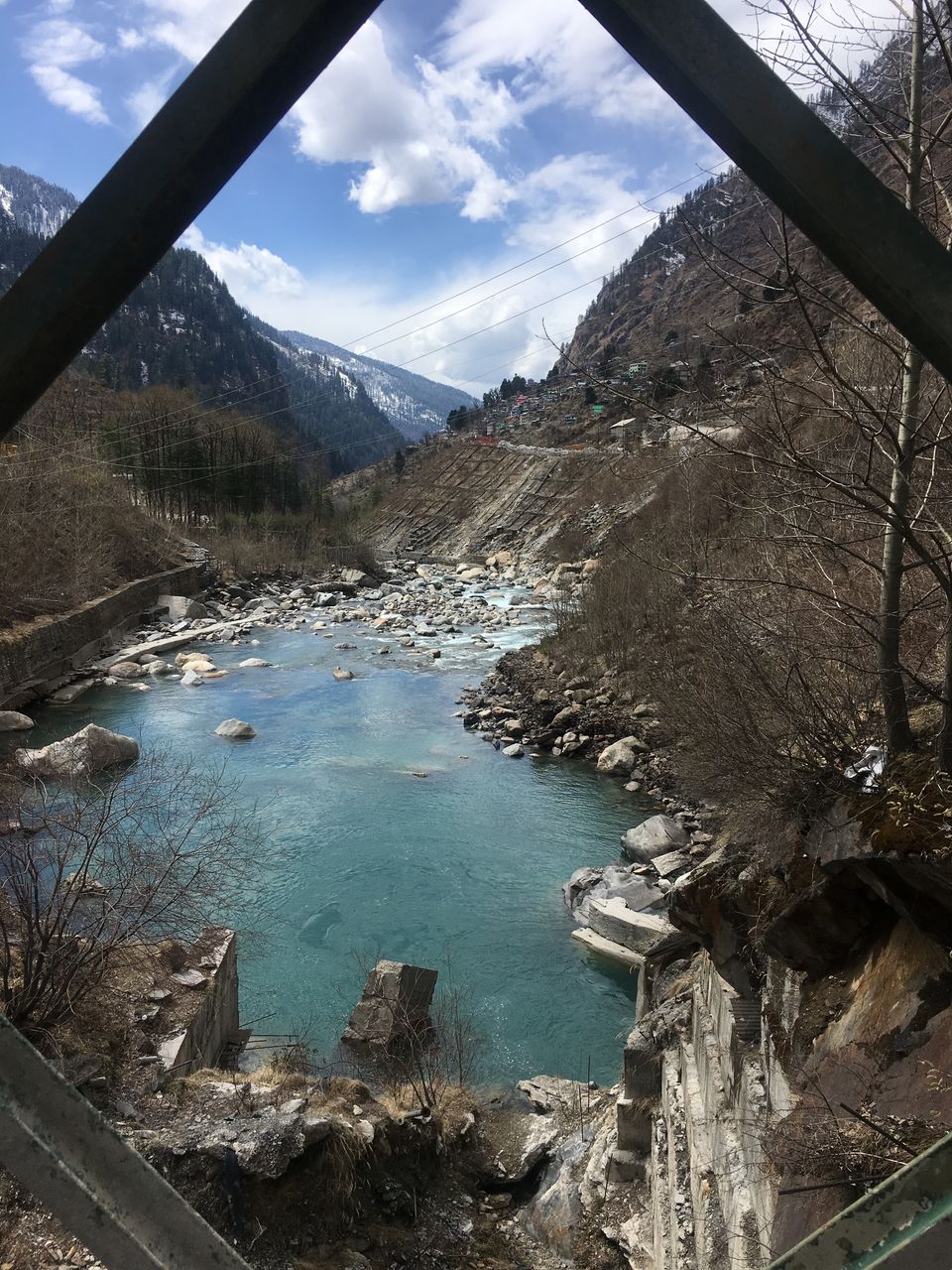 Tosh
After a soul searching visit to the Fairy Forest, we begin our journey to Tosh. The legends claim that people come for a weekend and end up staying here for months. I wouldn't blame them! We went for a quick meal to Pink Floyd Café where the music still wasn't loud enough to mess with the peace in our head. That night I decided to be by myself. I sat out in 2 degrees overlooking the slow clad mountains and the stars. I had two mountain dogs beside me who looked like they'd kill anyone who came near me, I was talking to a friend about the delicious snicker roti (Yes, you read that right. A bar of snicker wrapped in a phyllo pastry and deep fried.) I'd had. Probably when they talk about true happiness, I guess this is what they mean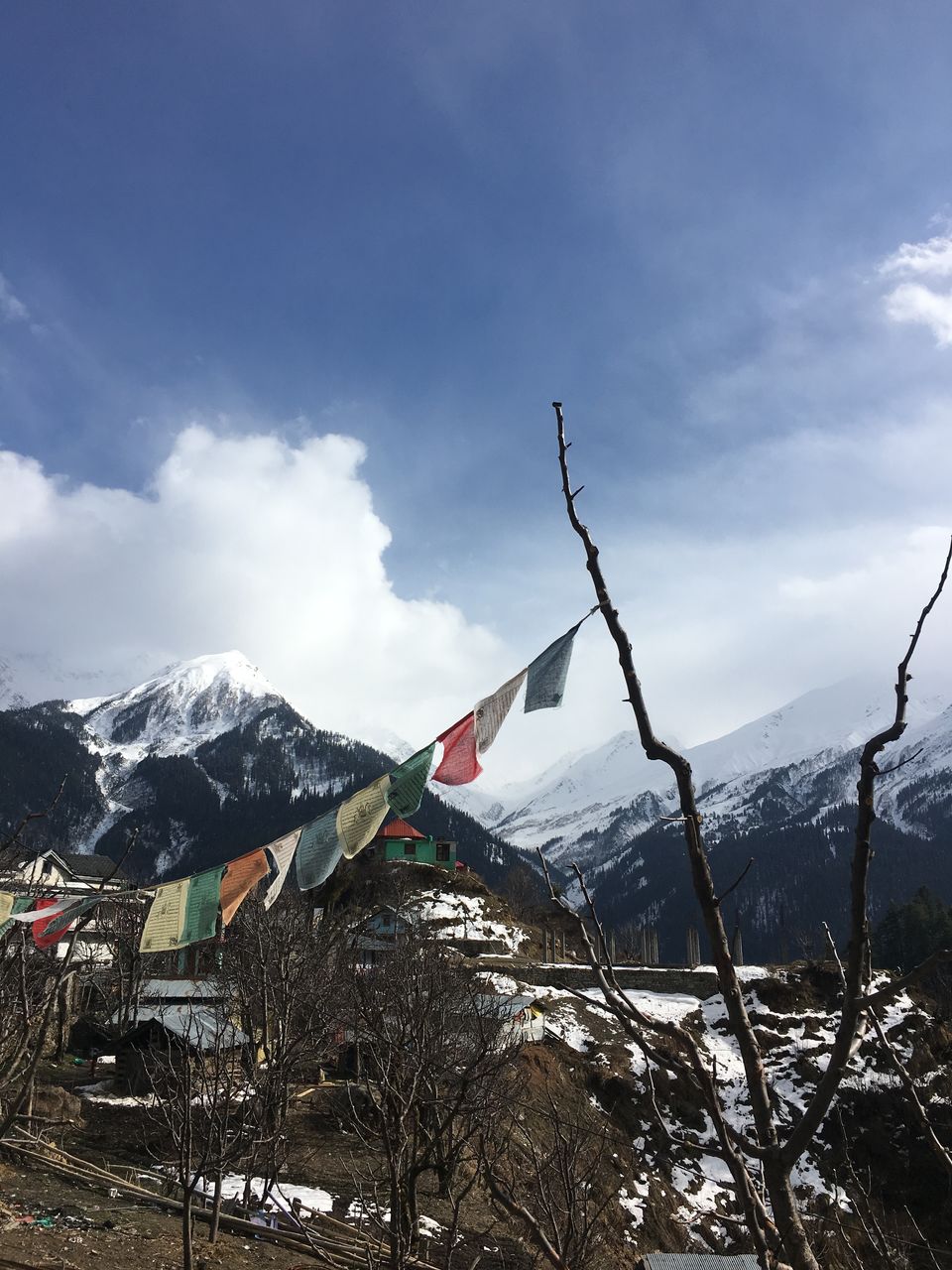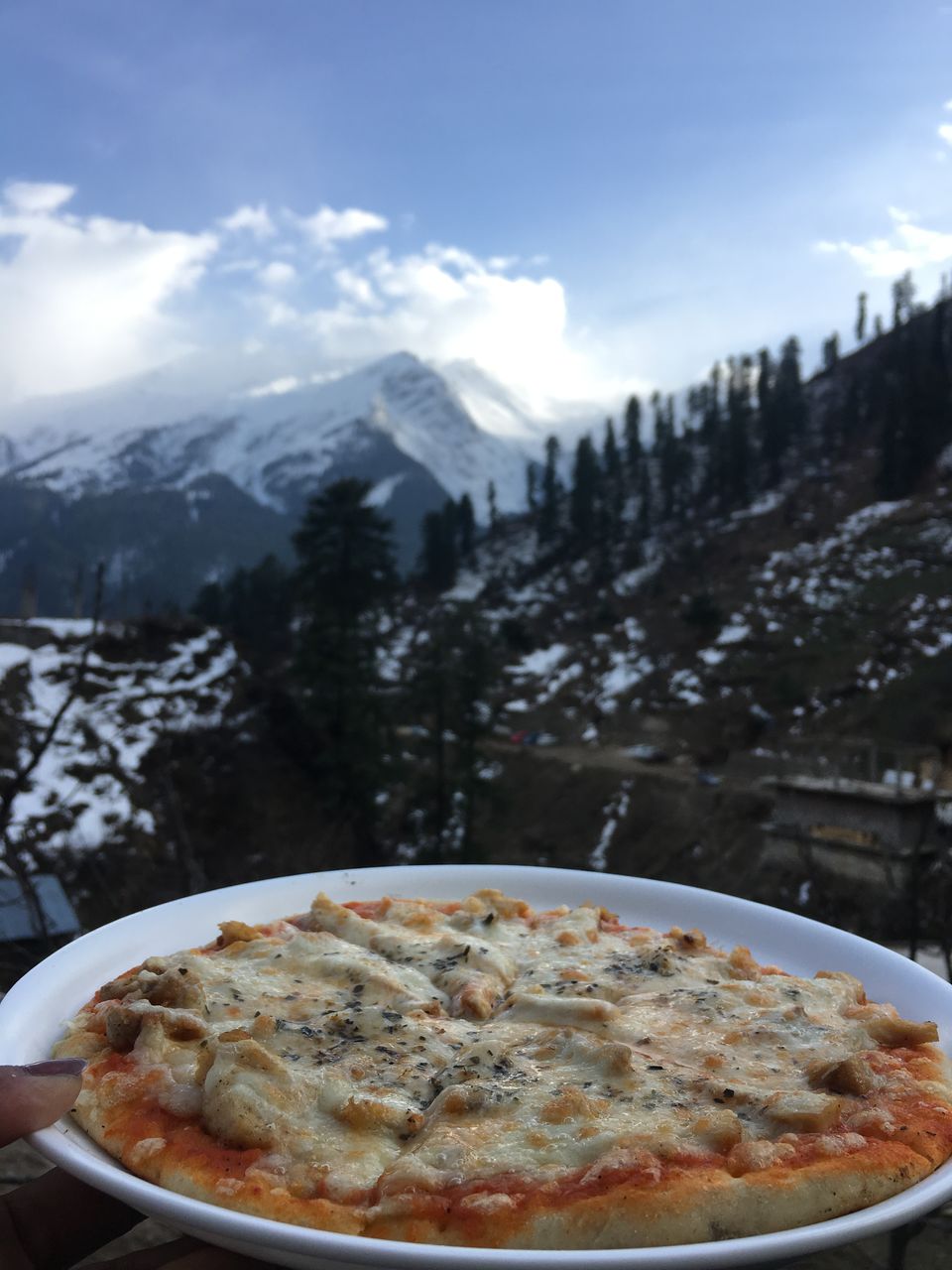 Grahan Village
Our trek to Kheerganga got called off since Zeus decided to act funny! We instead start our trek to a village called Grahan. The trek was full of breathless moments. No I mean literally breathless. My years of dedication towards chocolates and pizzas was quite reflective of that fact. I stopped by a river for a break. The only thing one could probably hear is their own heartbeat and this feeling is both ecstatic and scary at the same time. I along with another friend (yes, strangers upgraded to friends) lost our path midway and were separated from the group. We came across a small hut which looked quite isolated. In my head, I expected a hot stranger to come out adjusting his scarf and calling us in for tea while on the other hand, my friend's thoughts involved old spooky ladies and a horror film plot. Well, none of the possibilities were explored as we found our group. (I'm safely going to assume that the love of my life was inside that hut and I had a possible love story.)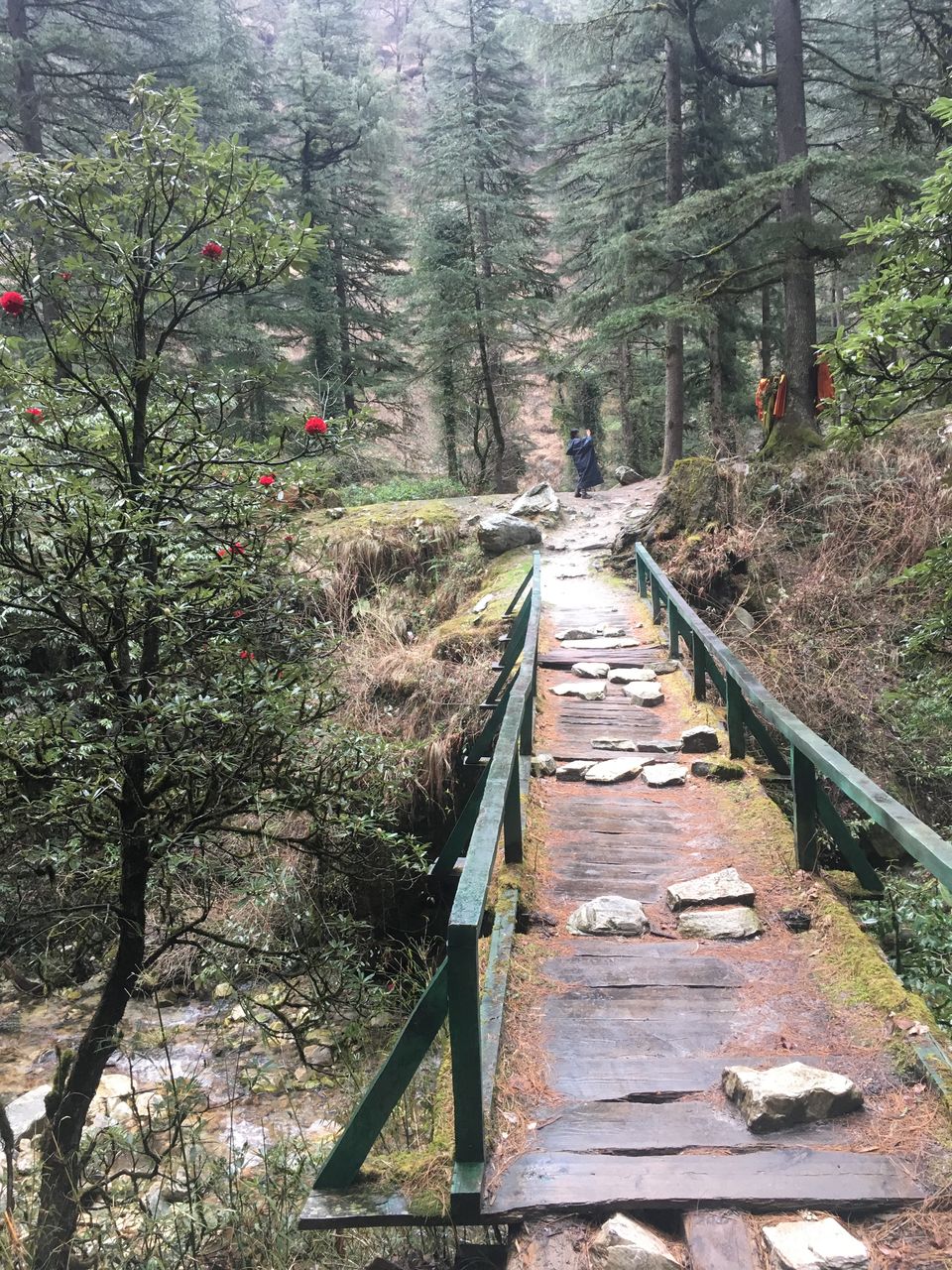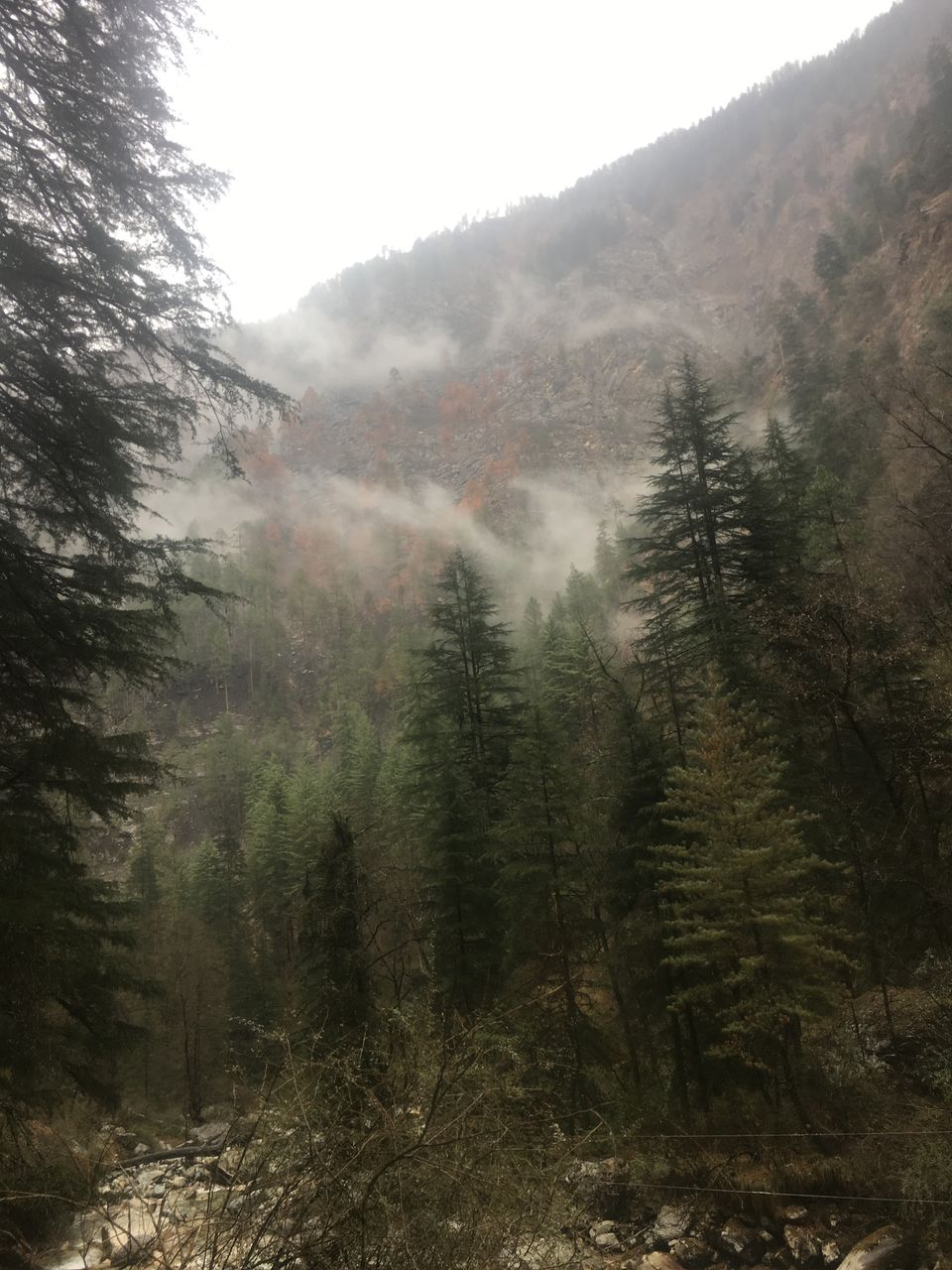 Kasol
The rest of the trip continued back in Kasol where we just walked by streets in the day, had momos as if we were Kung Fu Panda and visited a local village mela. Next morning, we were back to Delhi following the same route we took while coming.
Here's what I took away from this trip:
- The peace in the mountains is therapeutic. It can heal your wounds. Literally and metaphorically.
- Sometimes a conversation with a stranger makes you understand yourself better.
- Silence is addictive & scary.
- Be open to all experiences and do not let stereotypes, prejudices get in your way.
- There's no such thing as too many momos.
- Nutella is a staple back in the mountains.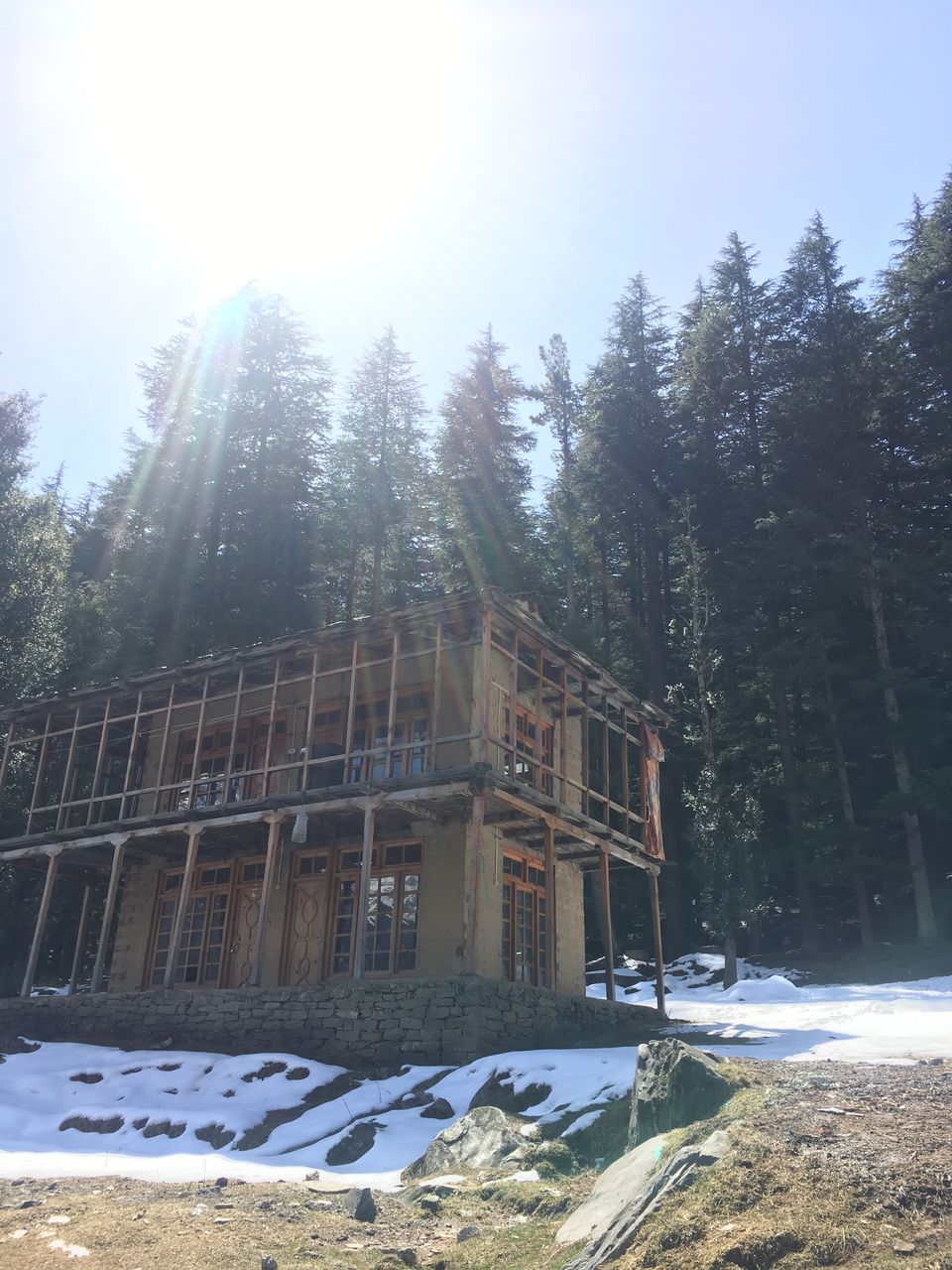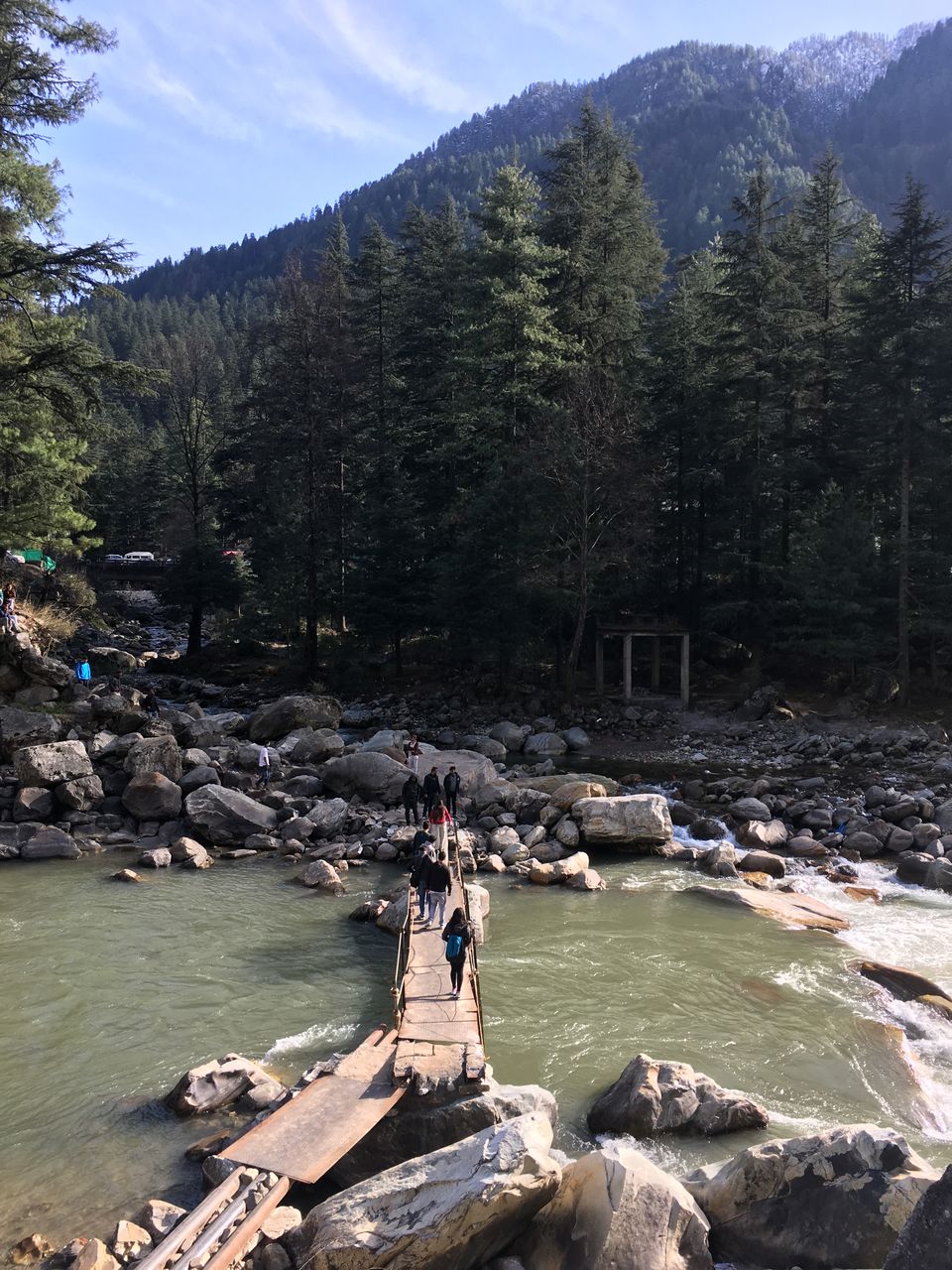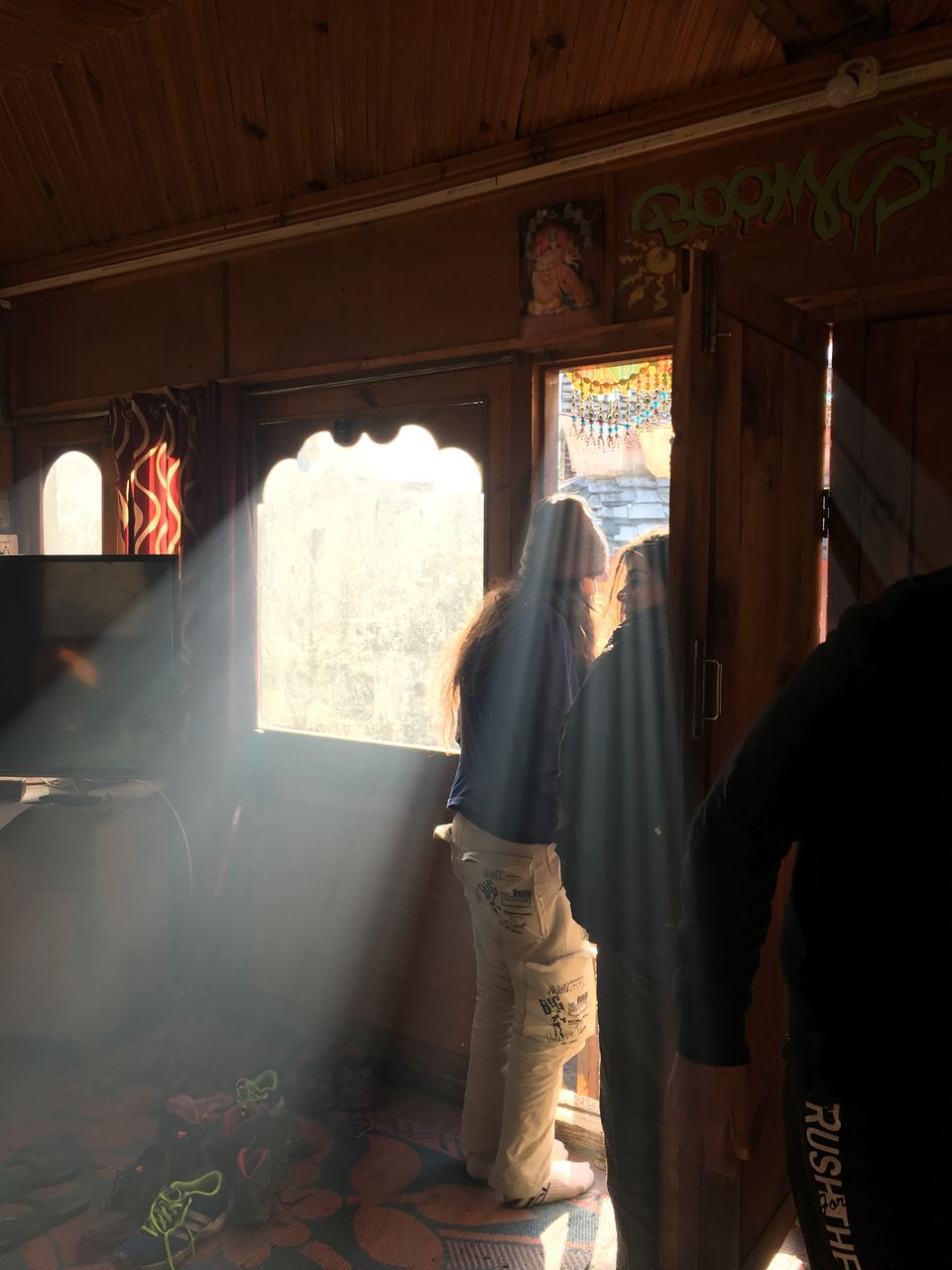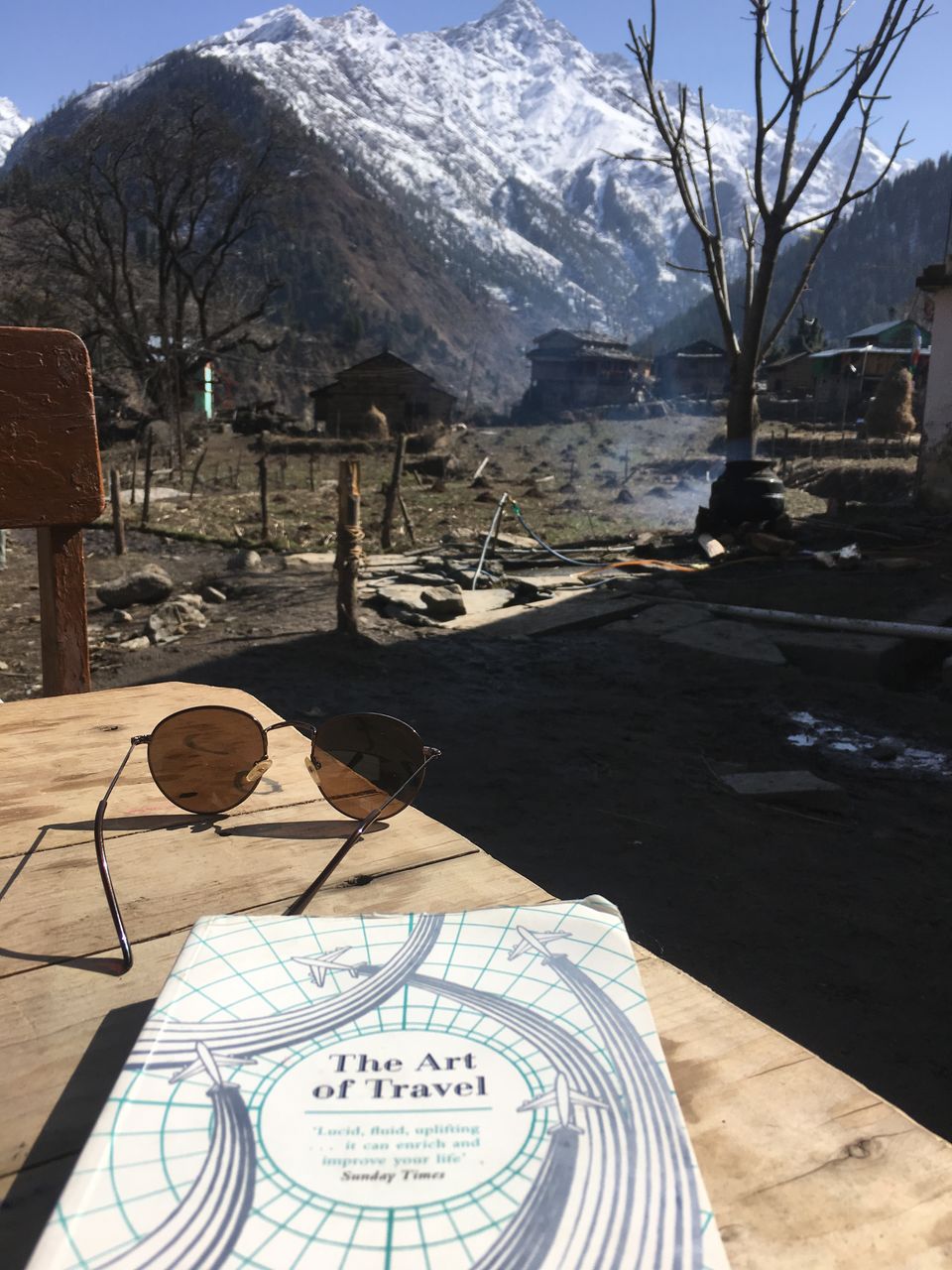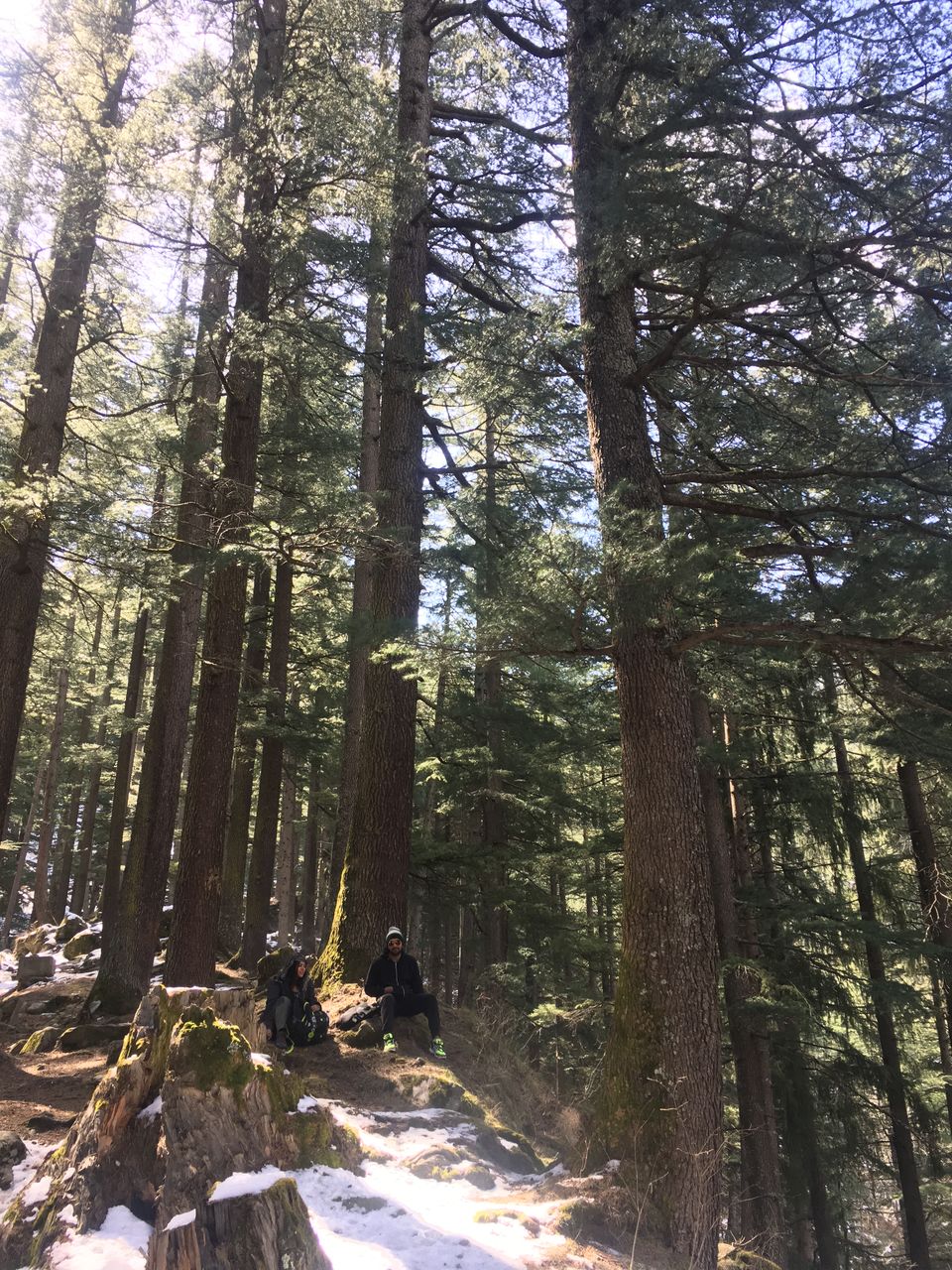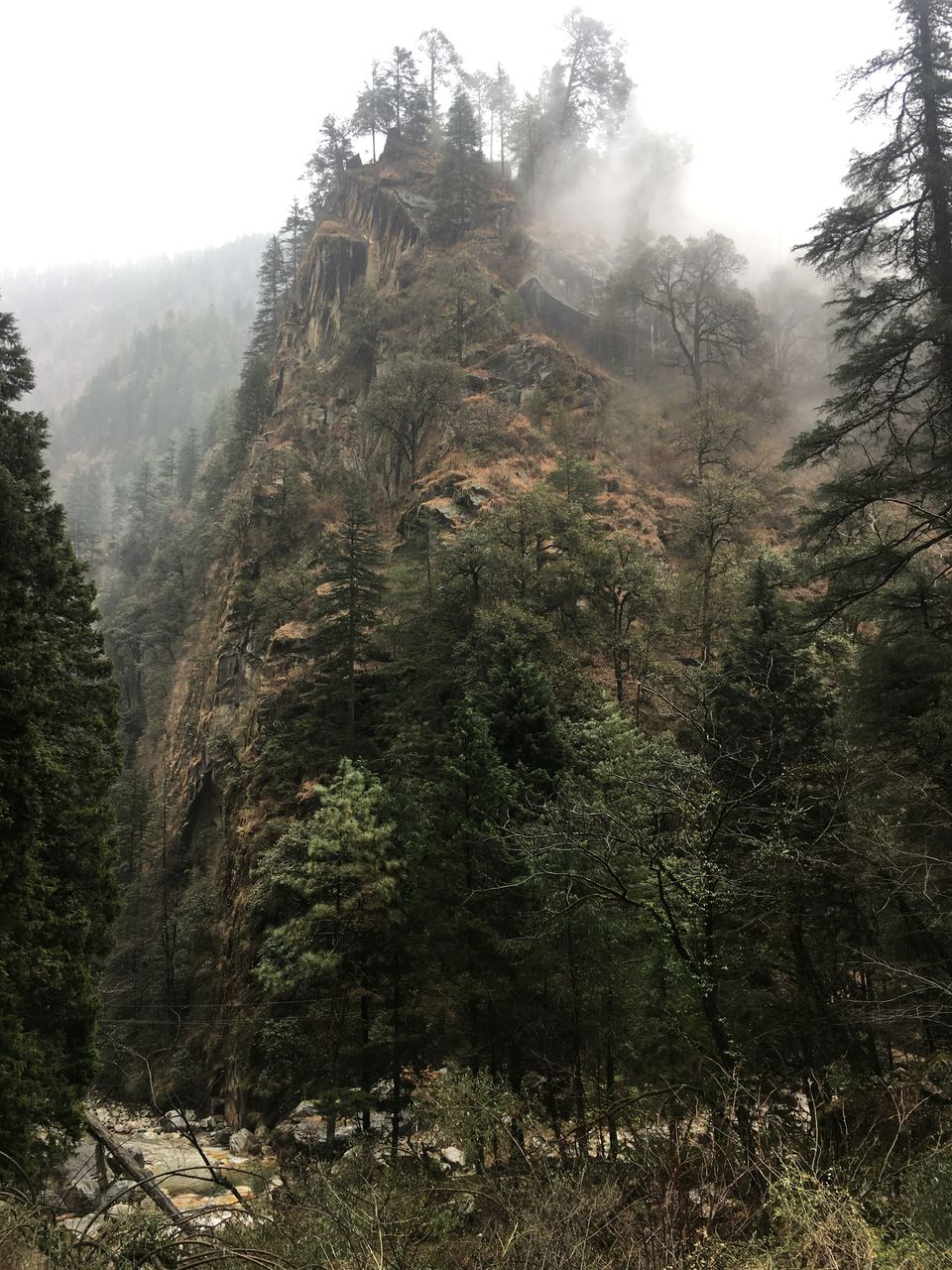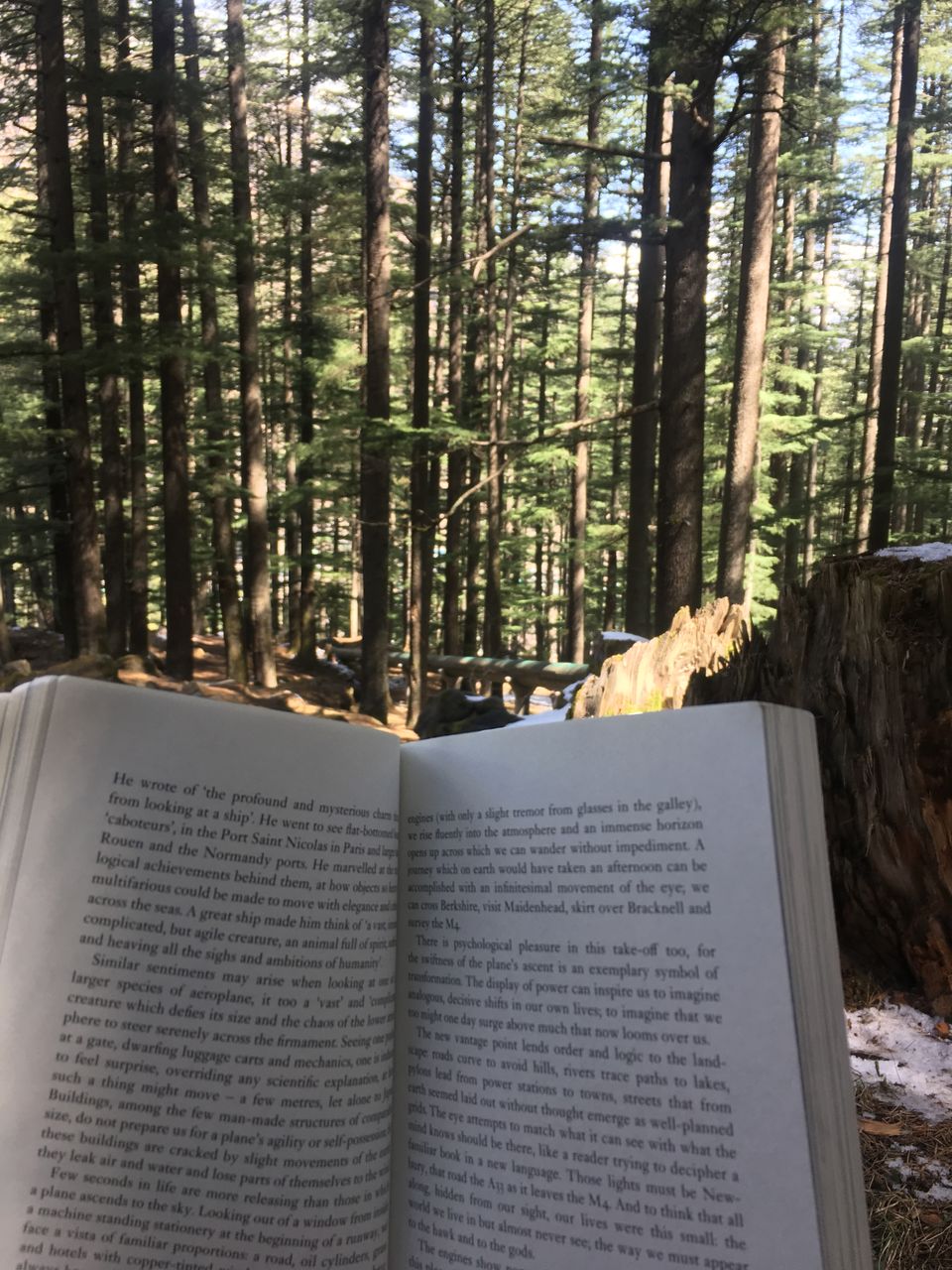 Pulga
Next morning, we leave our big bagpacks in Kasol, take 2 days' worth of supply in a smaller bag and head to Pulga. We board a bus which takes us to Bharsehni and post that we walk for approximately 4 km to get to the village. "The accommodation options in Pulga are very limited, but I've managed to get us a kickass place", said Sherwin as we walked on the narrow path by a small stream of blue waters and green trees. We reach our guest house which is called Boomshankar. I almost thought we'd be welcomed with a joint. (Probably we were too!) Sherwin was absolutely right! The guest house had a Rastafarian vibe to it with a huge fire pot in the center, wooden walls and flooring. Although I knew, I would be spending majority of my time outside. By now the temperature had dropped further, but hey! I'm not complaining. Because the joys of sitting in 4 degrees and having Nutella milk while you talk to strangers in something that comes by once a while.
I woke up with the sun rays peeking through one of the broken cracks in the wall. I opened the door and stood by as the sun played the part of my personal heater. Post breakfast we head to a trek to The Fairy Forest. Here's where me meet snow. Although, I would like that snow to be preceded by Jon, but okay! Tall snow clad trees surround us. I, along with two others from the trip, find our spot. I sit there surrounded by snow clad trees and rays of sunlight fighting to get through the leaves, a book in my hand and Pink Floyd playing in the background. At that very moment you realize the enormity of the universe and your problems suddenly feel paltry. Nothing matters anymore! That relative who thought you should learn how to cook rather than work won't matter anymore, that friend who lied to you to go out for a date won't matter anymore, that person who broke your heart wont.matter.anymore.