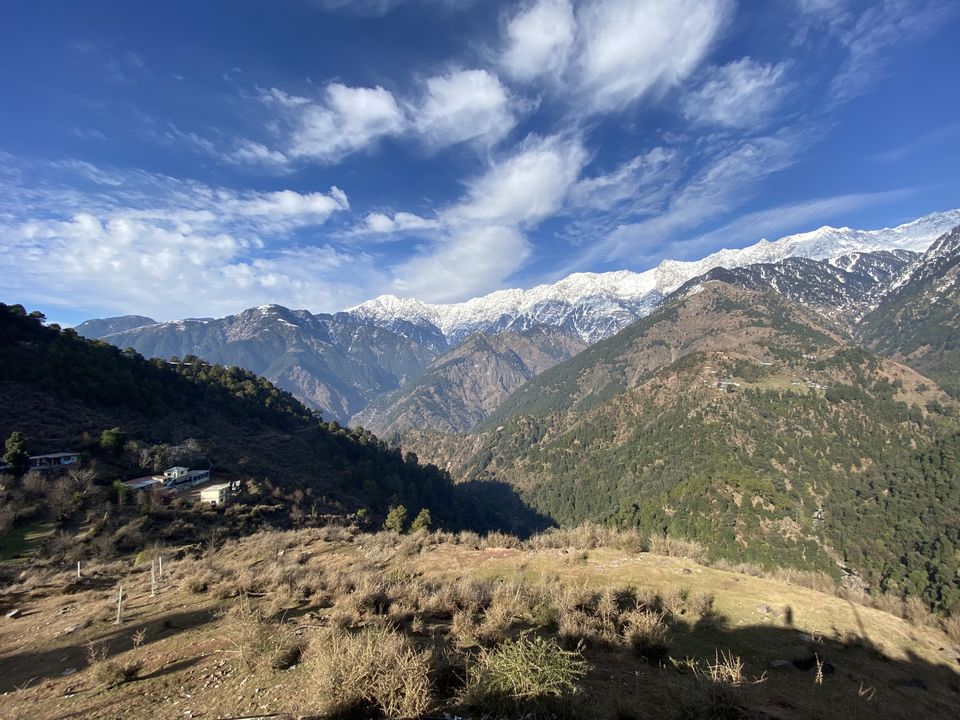 Mcleodganj evokes images of a group of friends or a young couple on blissful sojourn while Dharamshala has a reputation for being the landing point for many a solo traveller looking for that taste of adventure in the many virgin mountains of Himachal Pradesh. What most people don't picture both these destinations as is a beautiful off beat getaway for a family that is tired of the usual hill station haunts of north India. Dharamshala and Mcleodganj both offer an unique experience as a family destination in terms of the languid feel that the place exudes as against the relative bustling of popular destinations like Nainital, Manali and Mussoori.
We reached Dharamshala late in the night owing to a visit to our relatives in Chandigarh. The drive to Dharamshala was for the most part smooth barring roughly a 10 km patch before Kangra. We chose a hotel in Dharamshala instead of Mcleodganj or Dharamkhot because Dharamshala offered more variety in terms of accommodation suitable for an Indian family's needs.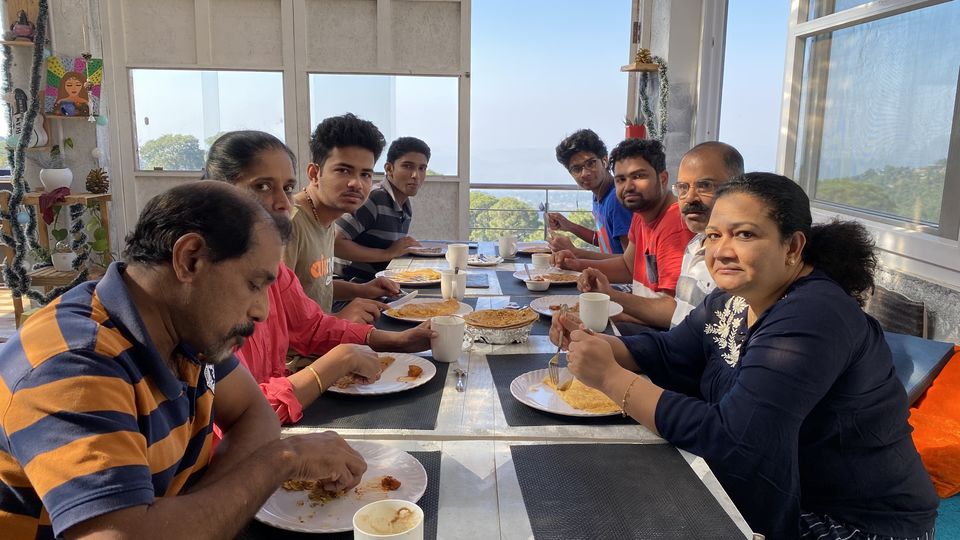 The stay at Himalayan Musafir in Dharamshala where we booked ourselves in for 3 nights and 4 days surprisingly met the high standards of my family. The accommodation was a bit unlike the conventional resorts that my family is used to but the flexibility of the stay which allowed outside food and drinks coupled with a courteous and helpful staff more than made up for the initial apprehension of my parents.
The breakfast was simple and heavenly with that famous 'Pahari' touch. We proceeded to Dharamkot for an easy trek to the Dharamkot waterfall. A 3 - 3.5 km trek that culminates at a beautiful waterfall. My parents had never trekked before and they enjoyed this nature walk. The waterfall had just a couple of dozen people scattered around, one tea stall and no sign of popular destination wrecked by irresponsible tourists. Ours was the only family at the waterfall. The water was pristine, shallow and chilly even with the sun at its zenith. My parents took warmly to the languid nature and we returned to the hotel by evening. The dinner menu had limited items due to COVID-19 restrictions. However, one had to just call the chef in advance and place the order and the kitchen made sure that it was delivered.
I had sold the idea of Mcleodganj as shopping destination sprinkled with amazing eateries. My parents went on a shopping spree and we ate at half dozen cafes and restaurants till midday. I am not exaggerating when I say that Mcleodganj is a foodie's haven.
The Church was of course closed due to COVID-19. However, having visited it before, I can attest to the church's muted splendour. The cemetery of the church harbours a serene view of Mcleodganj which is an ideal spot to catch a sunset.
We had our evening tea and another plateful of steaming momos (you can't have enough of momos when you are in Mcleodganj) with Dal lake in the backdrop. If you are not in a hurry, a walk at a leisurely pace around the lake and plate of momos would do your soul a lot of good.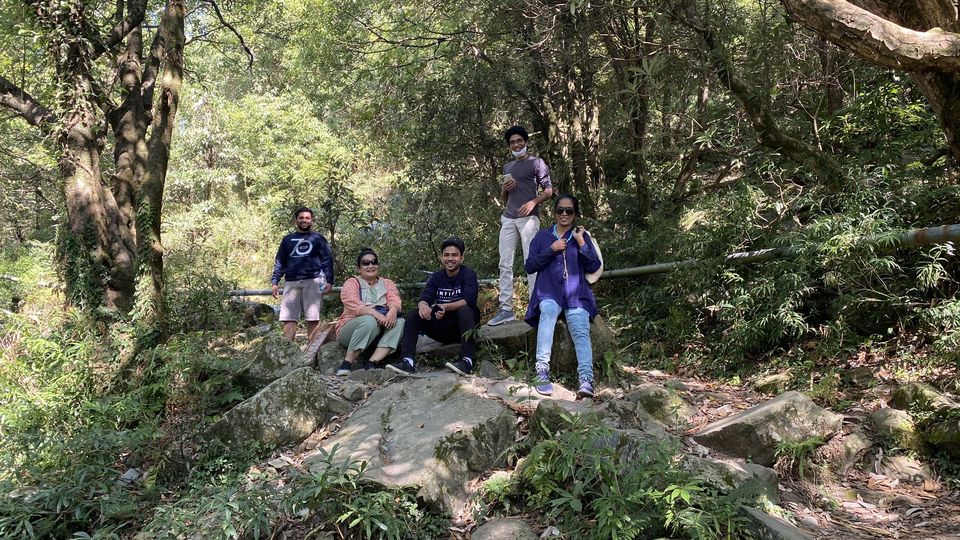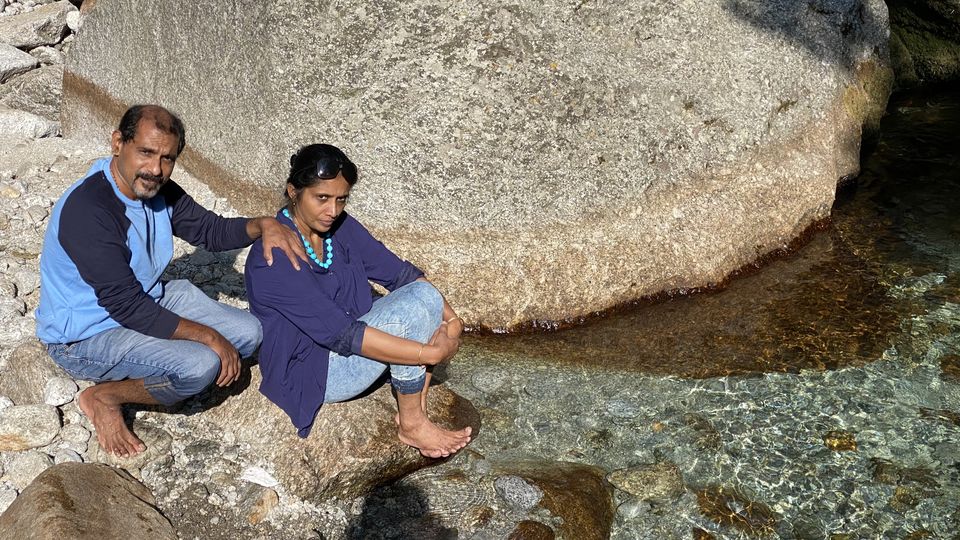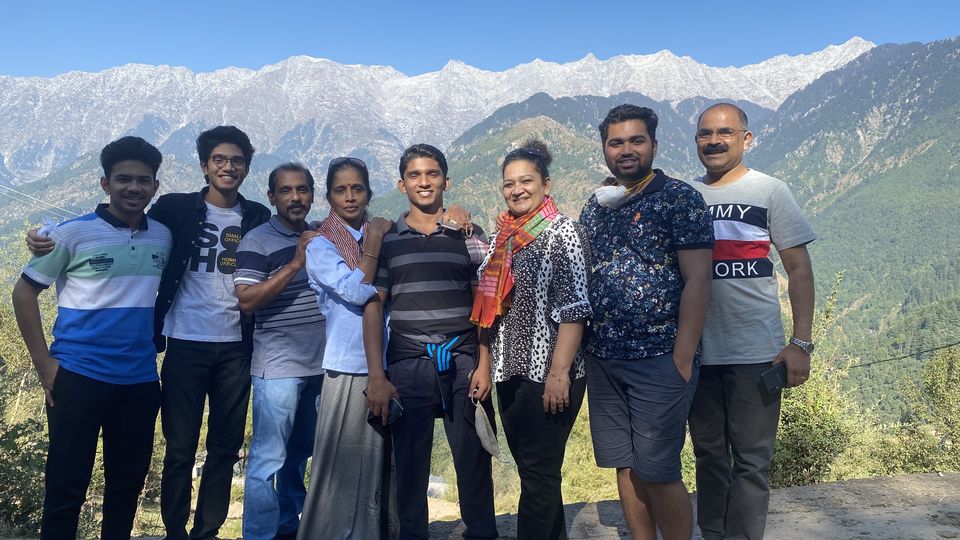 Naddi waterfalls is a 3-4 km trek from a fork in the road on the way to Dharamkot. However, we took the route by road in our car to Naddi Viewpoint which passes the Dal Lake. On this road is the best Mutton momos that I ever had and the view of Himalayas from the view point in front of Dragon Resort Hotel would leave you open mouthed. This was the first time my parents were seeing snow clad mountains of such a towering height this close. A 20 minute walk from the viewpoint through a mud path brings you to a tranquil waterfall, hedged in by huge river rocks. There is practically no crowd at this offbeat location and yet it is one of the easiest waterfalls to reach with virtually no ascents or descents. It's easy to locate too- you can ask anyone about the waterfall once you reach Naddi. The place also has a temple with a dome that represents all the religions in India.
There was a reason why I planned the trip in a manner to have Bhagsu Falls at the fag end of the trip. My parents are Accustomed to visiting waterfalls like Bhagsu in the past. The response has always been sedated at the sight of much vaunted waterfalls. Bhagsu is the more popular than the other waterfalls that we visited and consequently, crowds throng the destination. My parents were underwhelmed by Bhagsu after experiencing waterfalls at Dharamkot and Naddi. On the way back we stopped again at Mcleodganj to eat (Momos of course, but you can try the delectable variety of Tibetan and Bhutanese dishes on offer. For those who want to stick to the familiar, there are enough options in North Indian and South Indian cuisine.) and proceeded to quench my parents thirst for shopping at Dharamshala.
How to reach?
Dharamshala is easily accessible from Delhi and Chandigarh. There are almost half a dozen different buses that originate from Delhi and Chandigarh in morning and evening. Kangra which is hardly 10 kms from Dharamshala enjoys access from Delhi and Chandigarh through day and night through buses. Kangra also has an airport and a railway station which can be reached through Delhi or Chandigarh.
Places to Visit (Family edition)
There have been multitudes of testimonials on Dharamshala as young backpacker's vacation. However, it is replete with activities for families. Naddi, Dal Lake, Bhagsu, Dharamkot are scenic places that are fairly easy to reach and yet are untouched by the wear and tear of tourism. Dharamshala and Mcleodganj offer a wide variety of choices for those for foodies and shopping aficionados. The numerous temples, buddhist monasteries and quaint churches dotted around the region satisfies every age group's vacation needs. There are also options for fun activities like apple picking and para gliding.
Cost
Visiting Dharamshala is cheap. The places are nearby and if you are into walking, it can be reached through brisk walks. It becomes easier to have own conveyance and the accommodation options range from dormitories to five star hotels and you have options ranging from 200-10000 rupees per night. The food is relatively cheap and delicious too.