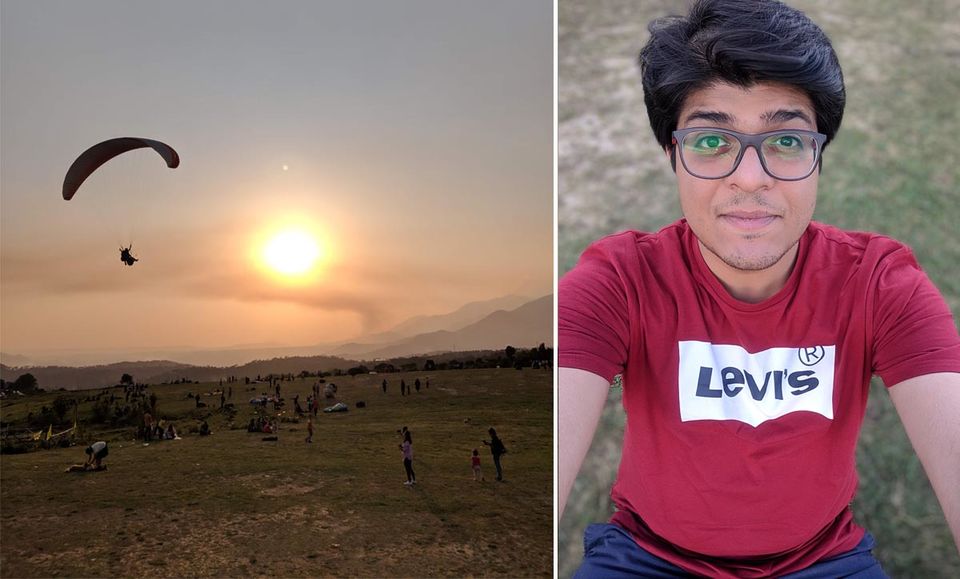 Travelling can mean a lot of different things to different people. For some, a trip might be a time to meet and interact with new people while for some, it's an excuse to get away from everything. For me, travelling has always been about food, so much so that I often end up planning my trips around it.
The past couple of years have been great for me on the travel front except that I had never travelled solo. It wasn't like I had never done it before or was not open to the idea, I just got used to being in the company of others. I recently realised that when you travel with family and friends, you often end up compromising on your true desires. After two long years of settling for higher rated restaurants on Google, I decided to take a solo trip centred completely around food. The motto was simple–go local, don't hesitate and walk endlessly, from one meal to the next.
I took a solo food trip to the hills and here's what I discovered:
For the first leg of my solo food trip, I took a bus from Delhi and found myself in the charming hill town of Palampur. A lot of colleagues had warned me against this move, stressing on how Palampur is a 'dead place'. But I soon realised that Palampur was exactly what I was looking for. Compared with other hill stations in the region, Palampur has a limited influx of tourists. The food scene, thus, is very rustic and continues to be dominated by local dhabas and small restaurants.
A small eatery that locals swear by, Rana Dhaba is located bang on Chirra Chowk in the Neugal area. Right from the break of dawn, it is common to see hoards of locals drop in for a cup of tea, a wholesome breakfast or a small talk with the owner, Rana. During the course of my three night stay in Palampur, I visited Rana's Dhaba on many occasions and fell in with his mutton curry and rice. Rana also cooks up a mean chicken rara in the evenings–a dish that goes best with a cold beer. If you're a vegetarian, don't forget to try the kadhi, lobia dal and tangy potato curry. And the best part? It's as cheap as it gets. Believe it or not, I legit had paranthas, sabzi, curd and tea one morning and paid Rs 35 for all of it!
My sole purpose of visiting Palampur's most popular cafe was to watch a game of cricket while sipping a cold one. However, I did end up ordering a plate of chicken curry and found it to be surprisingly tasty. Also, it was very different from the Mughali-style chicken curries you get in North India. Much like other HPTDC restaurants in the state, Neugal Cafe was all about old school vibes, homely food and some amazing views.
It was during one of my random afternoon walks in Palampur that I first stumbled across this gem of a place. The very appearance of Treet Ice Cream Parlour is such that you can't help but stop and stare. Upon talking to the elderly man at the counter, I learnt that the shop is actually a part of one of Palampur's biggest tea estates. The ice cream venture, is something that is purely driven by passion and everything that you get here is completely homemade. I got myself a kulfi and it took me back to my childhood in a flash.
This food trip would have been really incomplete without juzO'sum Homestay–my nesting ground where I was also served my most memorable meal in Palampur. The caretakers at juzO'sum decided to treat me to a local delicacy for my last meal in Palampur, a generous serving of goat head curry and boiled rice. The very idea might be off-putting for a lot of people but I found the meat to be a lot more flavourful compared a normal goat curry. While I devoured the food, the caretakers told me how the dish is considered to be a poor man's delicacy and is actually looked down upon by people of higher castes. I decided to put societal divides aside and focus on what was one of the most memorable meals of my life.
After spending three blissful days in Palampur, I took a local bus to Bir. The twin towns of Bir and Billing have recently emerged as a hub for paragliding. Thanks to the booming adventure culture, Bir's food scene is now dominated by backpacker cafes serving delicacies from around the world. However, as soon as you enter the winding lanes of Bir, you realise that there's much more to the hill town than pretty cafes. I decided to explore the best of both worlds.
Bimla Dhaba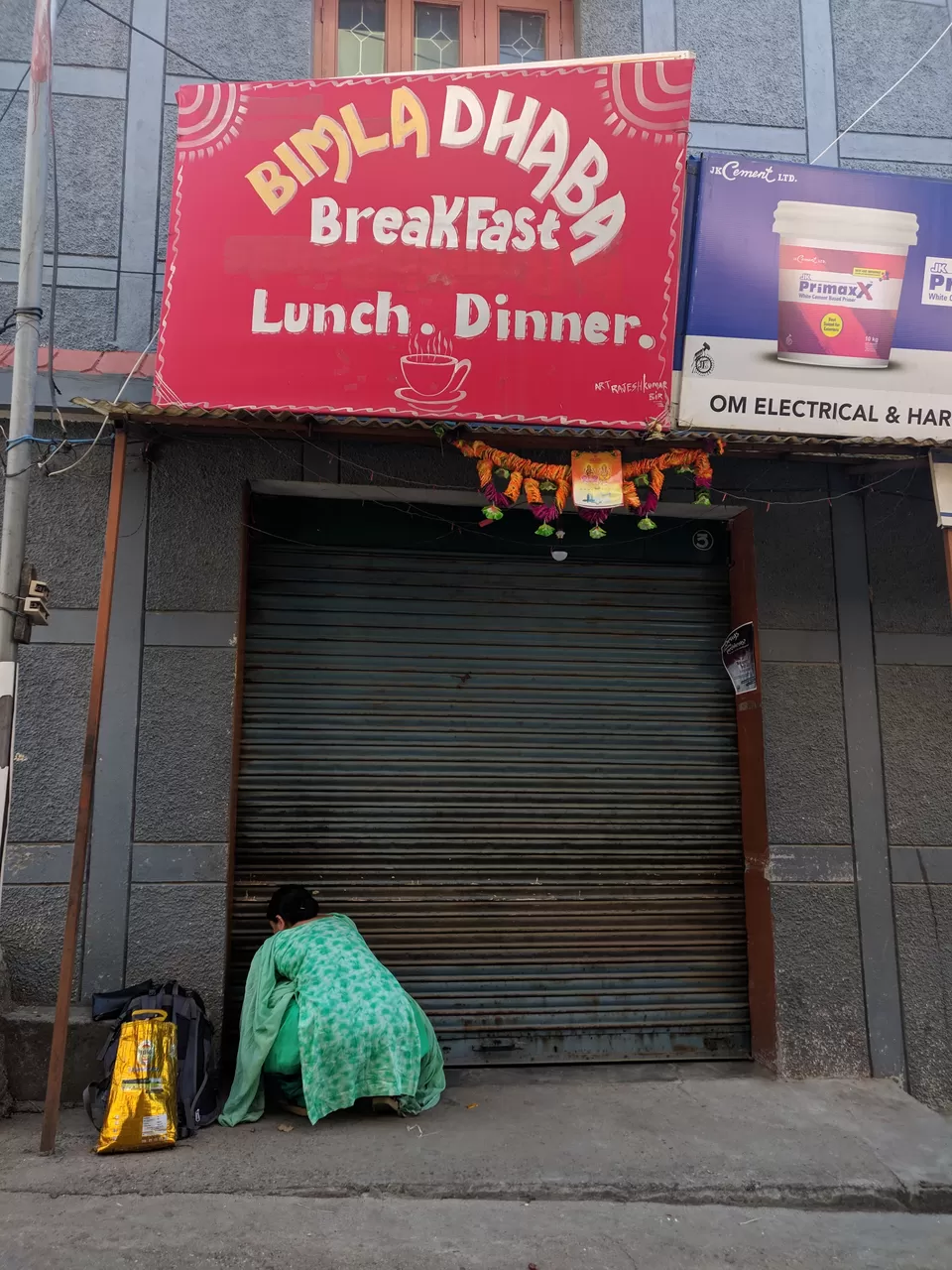 Located in a small by-lane near the Tibetan Colony Chowk, Bimla aunty's dhaba was hands down my greatest discovery of this trip. Delicately spiced and cooked with love, the food at Bimla Dhaba is simple, wholesome and home-like. I tried a lot of dishes at the dhaba during my stay in Bir and was never let down. The aloo paranthas, rajma and mutton curry were my favourites. The best part about the dhaba for me though, was the hospitality. On my second visit, Bimla aunty introduced me to her family and friends. And before I knew, the dhaba became my favourite adda to sit down and discuss politics, marriage and life in big cities. And of course, Bimla aunty was always kind enough to keep the tea flowing!
Though there are many places in Bir that do Tibetan and Chinese food, I found Nyingma Kitchen to be the most authentic. A lot of locals I spoke to claimed that Nyigma does the best chicken thukpa in town. I, however, only got the chance to try their mutton devil momos and they were unlike any momos I've ever had before. The best part? Thanks to their generous quantity and honest pricing, you can have a hearty feast in a peaceful setting in less than Rs 200 per person.
To be honest, eating out for me is usually more about the food and hardly about the ambience. However, when a place checks off both the boxes, you know you've hit gold. Avva's Cafe is located a few metres from Bir's landing site and is best known for its authentic South Indian fare. The picturesque cafe rests right next to a step farm, which makes it a great spot to watch the sun go down as you sip your glass of rassam. I ordered a plate of vada sambhar and liked how the food was super fresh. As for the views, they keep getting better when you are on the road.
Have you ever travelled solely for the love of food? Click here to share your exciting travel stories with the Tripoto Community.
Get travel inspiration from us daily! Save our number and send a Whatsapp message on 9599147110 to begin!
(All pictures are the property of the writer)