Having spent a month in Spiti, I am often asked about recommendations about sight seeing, food and general information. So, here I start with Kaza.
Places to eat :
1) Sol cafe : It is quaint little cafe complete with a book exchange corner and a souvenir store. Go there for the best coffee in Himachal Pradesh (almost every traveller has vouched on this!), their signature sol sandwich, barley pancakes, a wide range of cakes, the chocolate and lemon in specific and of course the seabuckthorn tea. It is a great place to meet fellow travellers. My favourite - The barley pancake with Nutella and banana, as well as the chocolate cake.
2)Taste of Spiti : This restaurant uses local ingredients to re-create some classic dishes. Relish some keu (local pasta) with vegetables and your choice of sauce, or a spicy burger with black pea hummus, or the comforting potato momos. Finish your meal with some of the home-made ice-cream with Sea buck thorn syrup. This is the place to visit for spitian food.
3)Himalayan Cafe - Apart from wifi, they offer a range of freshly made food. It has an indoor as well as outdoor seating, so pick what suits you and order away! My favourite - The masala omelette with lightly toasted bread and a generous slap of butter.
4)Yolmo - Feel like some Thukpa or momos? Then this is the place head to. The steaming hot Thukpa and Thenduk make a wonderful meal on a cold evening. The momos, however, are at another level altogether. The portions are generous, and I found it hard to finish a plate by myself although I was famished after a day long trek. My favourite - the fried cheese momos
5)Deyzor - A lovely place with interesting decor and a great selection of books. This is where I would head to for my fix of non-vegetarian food. They have everyday specials, and I can assure that anything you order is going to taste heavenly. Not to mention, their vegetarian food too is as great. My favourite - The chicken sizzler, which is accompanied by a magical brown sauce.
Things to do -
1)Walk by the river - The best part of Kaza is the spiti river that is a few minutes' walk away from anywhere in the town. Walk along the river, pick up some of the smooth colourful stones and find a spot to sit down. The blissful sound of the flowing river along, the warm rays of the sun caressing you skin and the cool breeze blowing through your hair make this an experience that shall remain with you for a long time. Cost - Free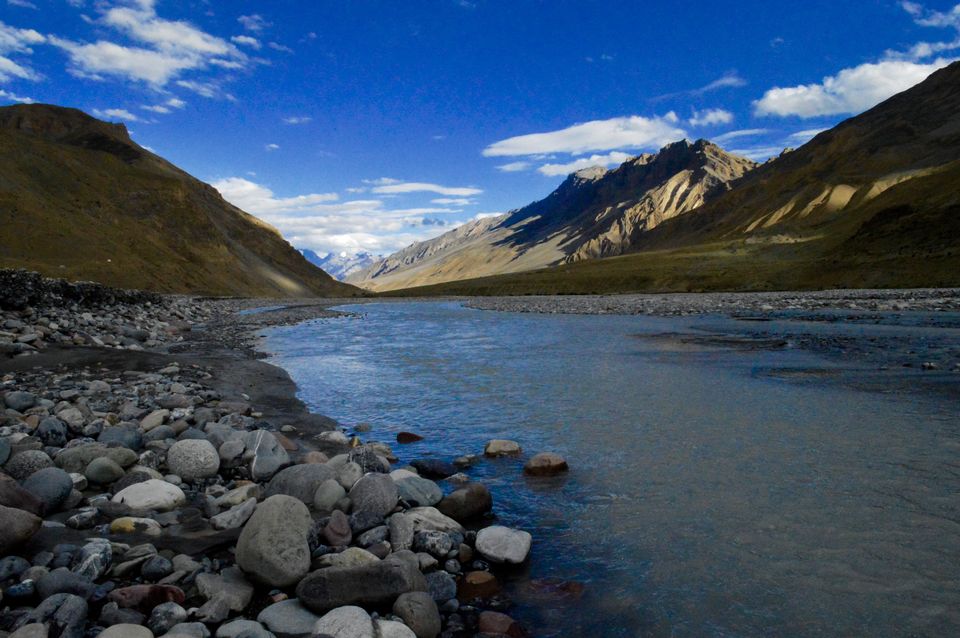 2)Listen to the prayers at the monastery - The monastery at kaza is a spectacular sight, and even better when you witness all the monks offering their prayers in the morning. Everyday at 8am, they assemble in the main hall for chanting and breakfast. Anybody can walk in at that time and join them. It is a peaceful yet powerful experience, and the sweet tea offered is delicious. Cost - free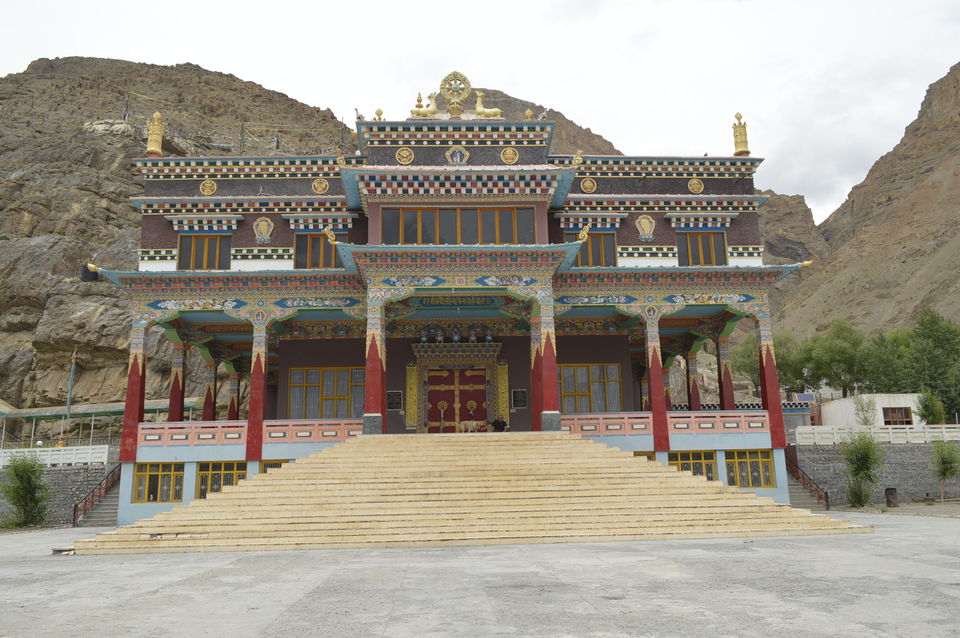 3)Watch a movie at Sol cafe - Movies are screened thrice a week, in the evening. You can check with them for the day's schedule. The price includes a Seabuckthorn juice, a filling sol sandwich and a chocolate. Cost - Rs. 200
Of course, you can always while away time endlessly in any cafe, catching up with the locals as well as fellow travellers.