Hikkim is a high mountain village at an elevation of 4,572 m (15,000 ft) above the sea level, located in district Lahaul Spiti of Himachal Pradesh (northern India). Hikkim village is popularly known for the highest post office in the world and the highest polling station of the world. It's one of the highest towns accessible by car on Earth.
It is at a distance of about 16 kilometers from Kaza and this village too offers great views of Chau Chau Kang Nilda peak. There is not really much to see in the village except for the natural beauty of the valley around.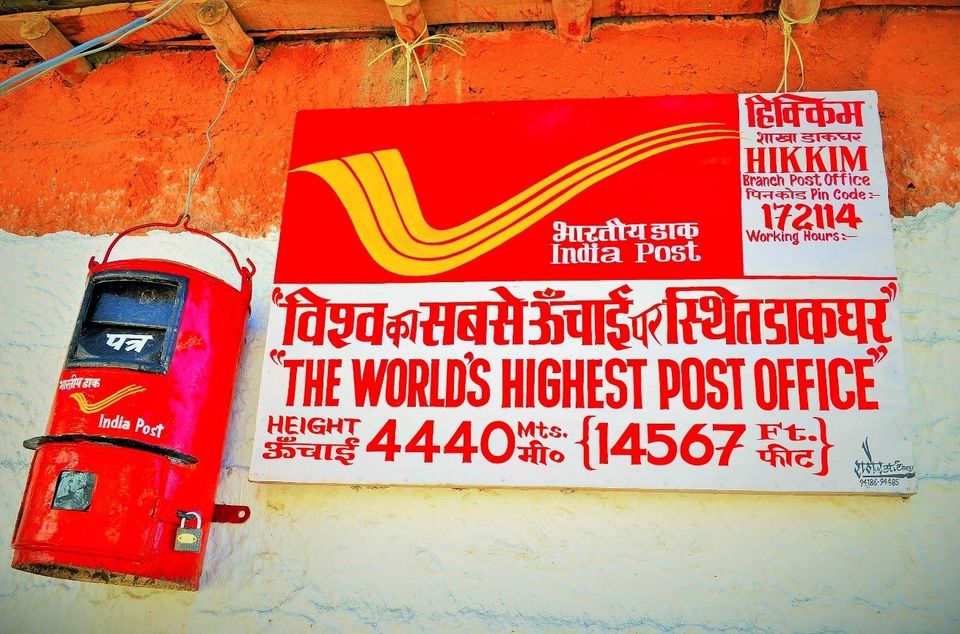 The Hikkim post office which is located in the Lahaul Spiti district of Himachal Pradesh has been functioning from November 5, 1983 and is run by the postmaster Rinchen Chhering. Reaching this post office is a back breaking journey and considering the remoteness of this village, one can only imagine how difficult it is to send out the post from here.
As I understood from the locals, mails are sent on foot from Hikkim to Kaza every morning, which is then taken to Reckong Peo by bus, onward to Shimla, then loaded on a train to Kalka, and loaded again on a bus heading to Delhi. From there the mails make their journey towards its destination.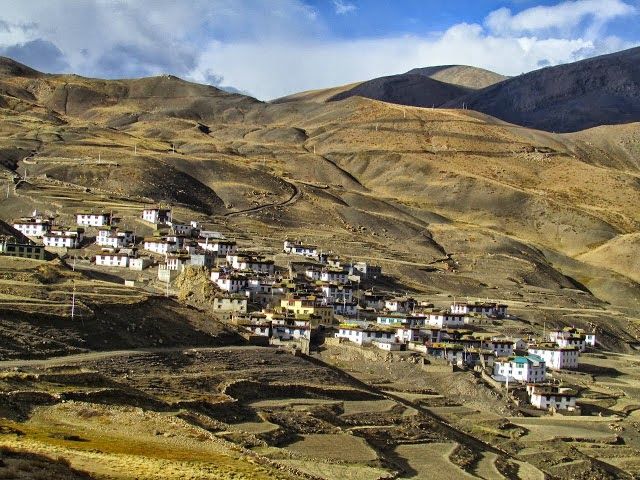 The Hikkim post office was opened on November 5, 1983, and the man who holds my dream job—Rinchen Chhering—has been the branch postmaster here since its inception. He was 22 years old when he took charge. Today, as he stamps those letters and postcards, it's an act as familiar as planting peas in his backyard or drinking tea.
This inconspicuous little Spitian office which doubles up as Chhering's home is the only conduit to the world for Hikkim's 161 or so residents—there is no cell phone signal or internet to connect with. Like the rest of the valley, the post office is also shut for six months of the year because of snow.