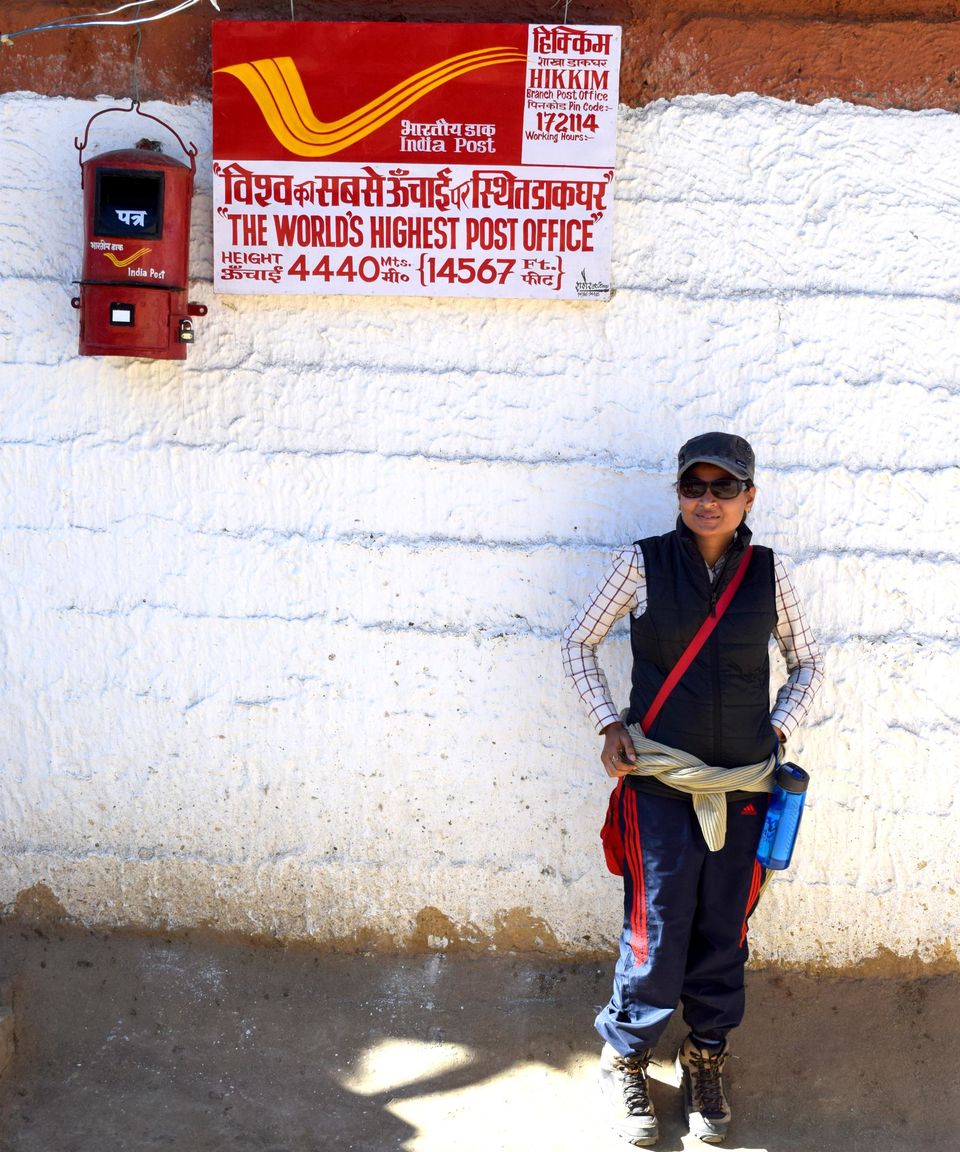 A postcard is a rectangular piece of thick paper intended for writing and mailing without an envelope. The most interesting ones are the Travel Post Cards - they can be an unforgettable souvenir, a memory of the beautiful places visited, a letter for a loved one with a great way to say "I'm thinking of you". It gives us numerous ways to cherish the memories of stunning places.
Few such postcards brought back lot of memories and it was special as it came from the Highest Post office of the world - Hikkim located in Spiti Valley, Himachal Pradesh.
In the month of October 2017, I went to the mailbox of my office to collect some documents which were supposed to be delivered in the mailbox and was shocked to find few postcards, waiting to be picked up. They came from highest post office in the world almost after an YEAR of my visit.
Hikkim, Spiti Valley

Hikkim, positioned at an altitude of 4440 mt. ( approx 14,600 ft. ) proudly claims to have the highest post office in the world and seems like a wonder in itself. It is taking cared by the postmaster Mr Rinchen Chhering. The village is very remote and it is very difficult to post from there.
As described by the locals, the letters/ postcards are taken on foot from Hikkim to Kaza ( capital of Spiti Valley ), then it is taken to Reckong Peo and then to Kalka and finally they reach Delhi. From Delhi, they are further distributed to their destinations. No wonder it took them an year to send the postcards to me in Pune, Maharashtra! :)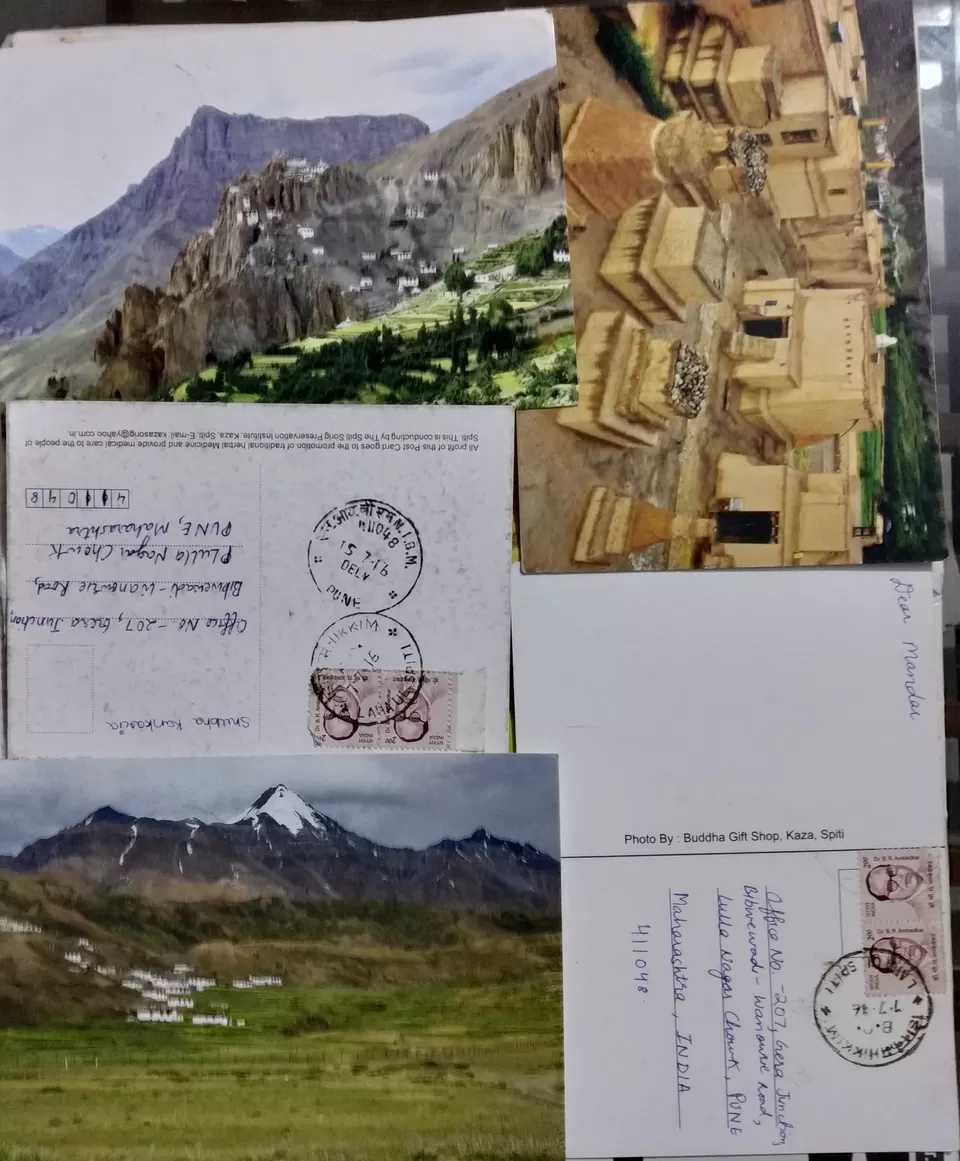 In the era of technology, writing a postcard was a real fun as it has been years that any one in our group had sent a handwritten letter / postcards. Some wrote letters to their families, some to their friends. Everyone taking time to think & express the emotions from the highest post office in the world.
The postcards which I received were written by Me and addressed to me as I didn't remember addresses of my friends to send them directly. If you plan to visit this place, do not forget to store the addresses of your loved ones to make the whole process much easy.