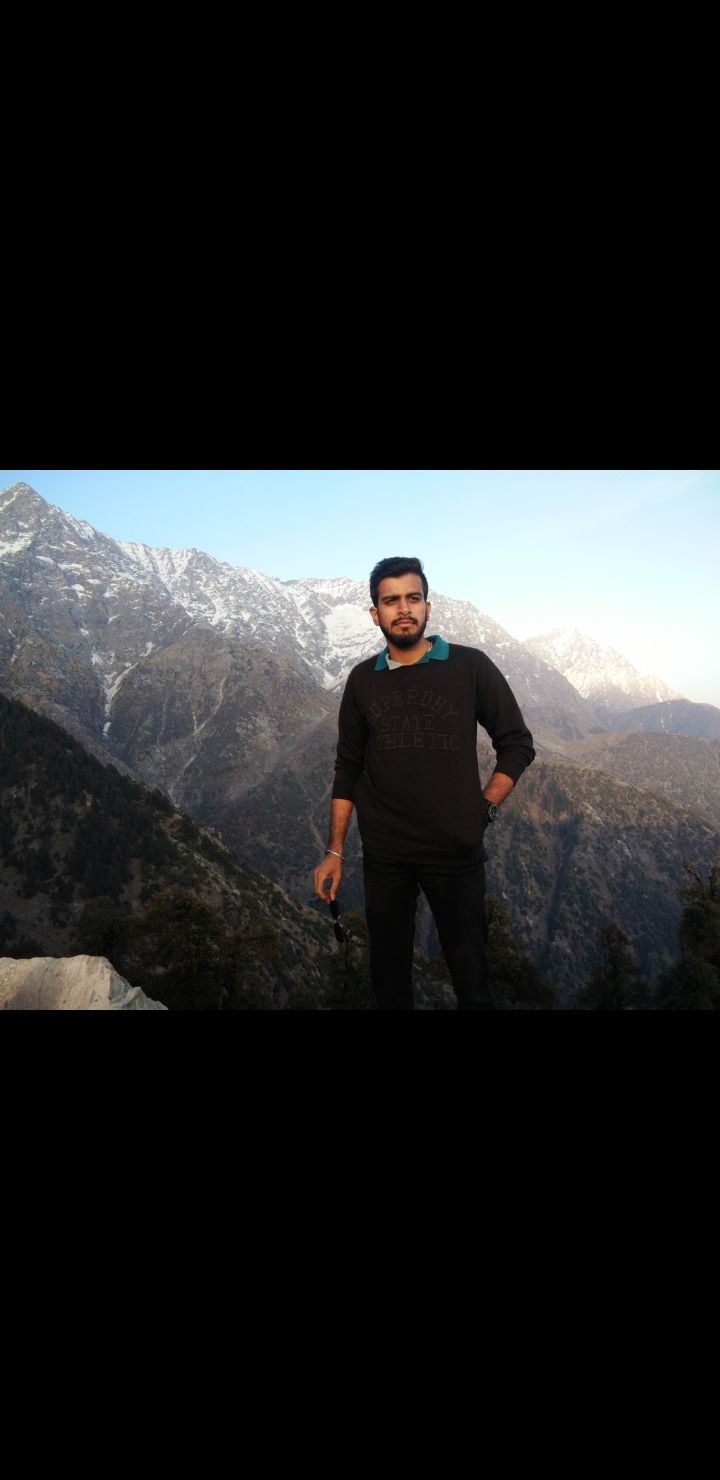 I was ready for my first trekking experience with my 10 friends and we decided to make it affordable under Rs. 2000, although it was really tough, but we tried our level best and made it. The main motive of writing about triund is to make people realise that on your own without purchasing any tour package you can make your trip as much affordable as you can.
We started our journey with Uttar sampark Kranti express which runs from Delhi Railway station at 08:50 pm, ticket costs Rs.300/ person(tickets were booked in Sleeper class 7 days before).
Tip 1: Wherever you go, try to cover your journey maximum with train as it saves a lot of your money.
Reached Pathankot at 4:45 am, now had to look for bus to Dharamshala in order to reach Mcleodganj. We caught our bus from Pathankot bus station to Dharamshala at 06:45 am, bus ticket costs Rs. 85/ person. It took 3 hours to reach Dharamshala and reached near about 09:30 am, now mcleodganj was only 9 km away from Dharamshala, so we caught a bus again after 20 min and reached Mcleodganj bus station at 10:30, bus costs Rs.20.
After reaching there, we find out how to start our trek and then we got to know that the trek starts from there only, so we decided to start our trek on the same day. Now, we didn't have to worry about hotel, so we freshen up ourselves in bus station toilets. It was 11:15 am and everyone was like "Bohot tez bhook lagi Bawa", there was a breakfast joint right there when you start your trek, where we went with two aloo naan with sabzi and Raita along with Chai, costs Rs. 60/ person. After that I was like, "Bhaijaan ab toh seedha upar hi khayenge".
I was ready to start my first trekking experience, there you have an option either to go for straight 12 km trek or hire a car till 5km and then go for trek, but we were "10 Sakht Laundas", and most of them were like, "Bhaiyon trek karne aaye hn, car mei baithne ni" and usually 'engineers' are never out of energy.
So we started our 12 km trek at 12:30 pm and reached the top at 06:30 pm after taking many, many, many rests in between, "koi bhi gym ni jaata iske liye sabki haalat kharab ho gyi thi" but when we saw the view, it was seriously worth it. The most beautiful view I ever saw in my life, after reaching there I went in a different zone, didn't talk to anyone for 20 min, it was like "pehli baar aankhon ki itni acchi exercise hori".
Tip 2: Do carry enough water, pack of biscuits, chocolates coz as you are reaching at the top, price of every product is getting doubled.
Now comes what we ate there at the top, we were left with only one option i.e Dal Chawal at Rs. 170 apart from Maggie and all. So we all ate it, since we didn't ate after the morning so it was really tasty as it was hot too. After that we went with only option of camp/tent at the top worth Rs. 250/ person. So we all slept nicely, first time camping experience with my friends was awesome.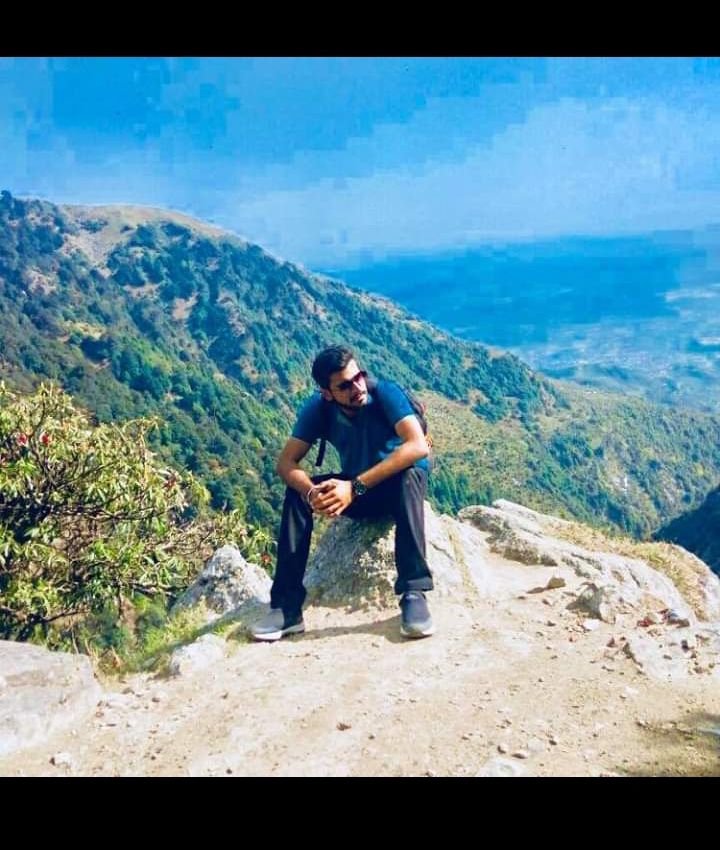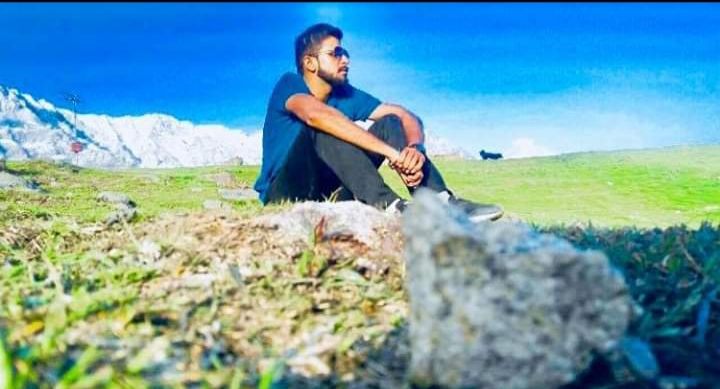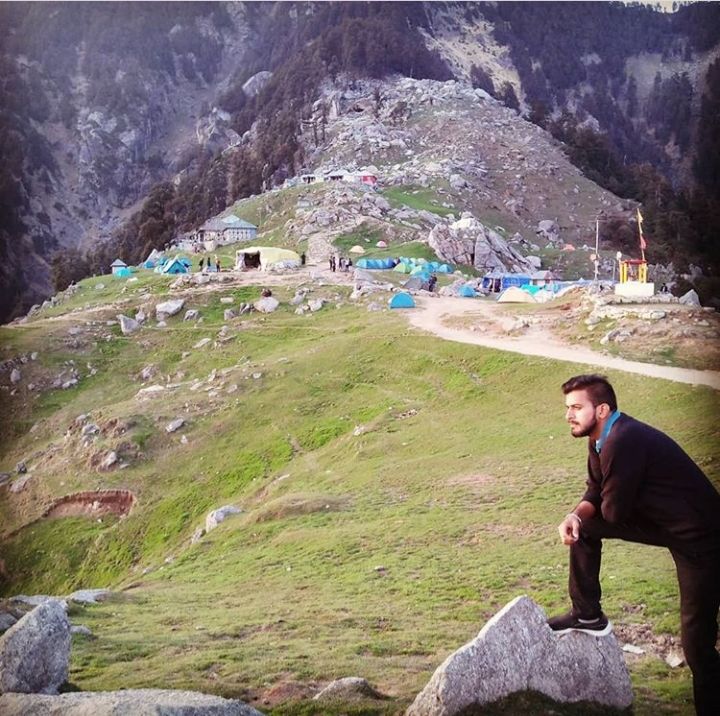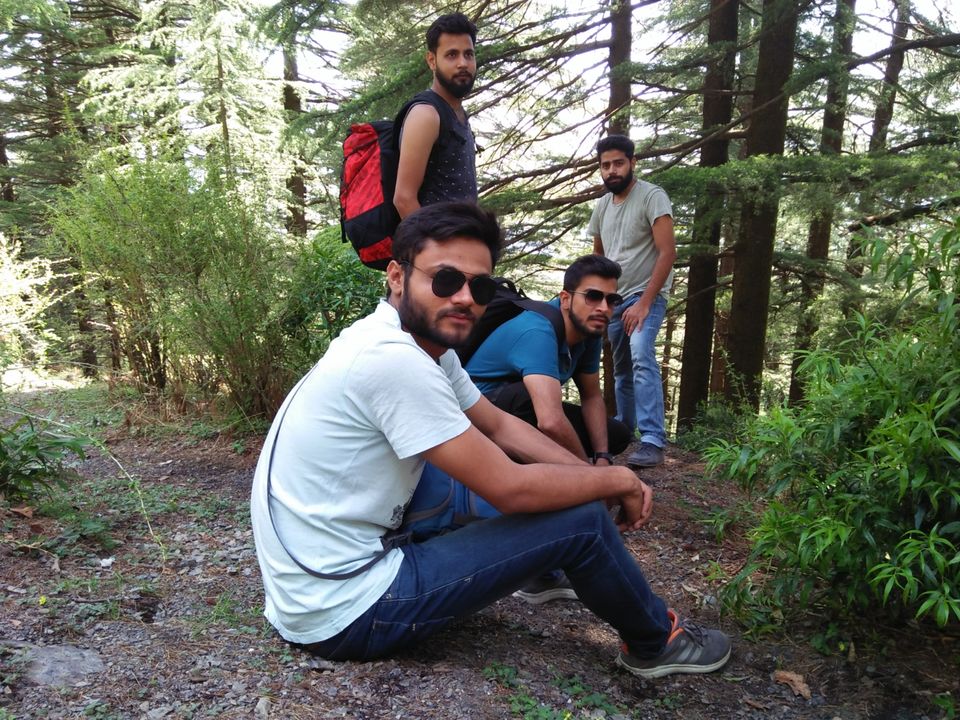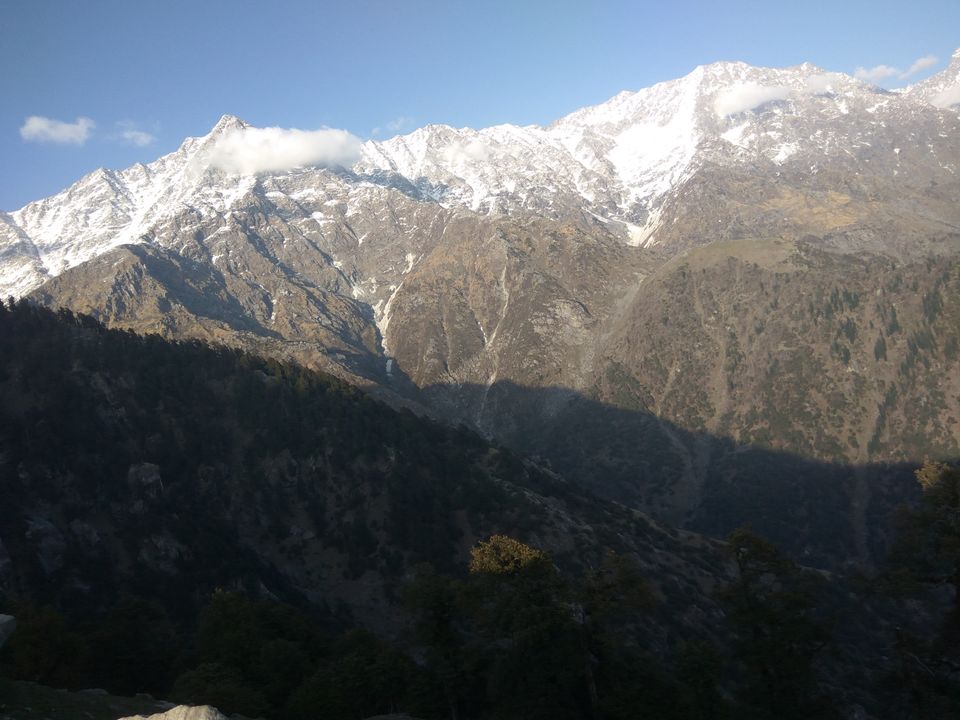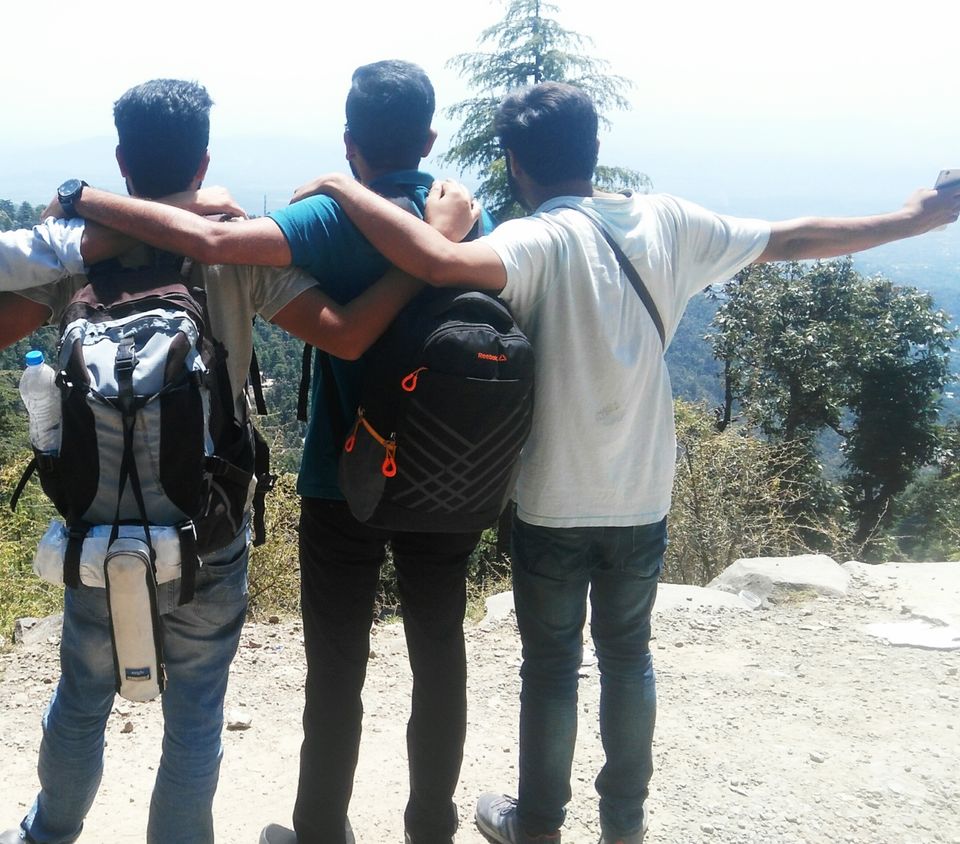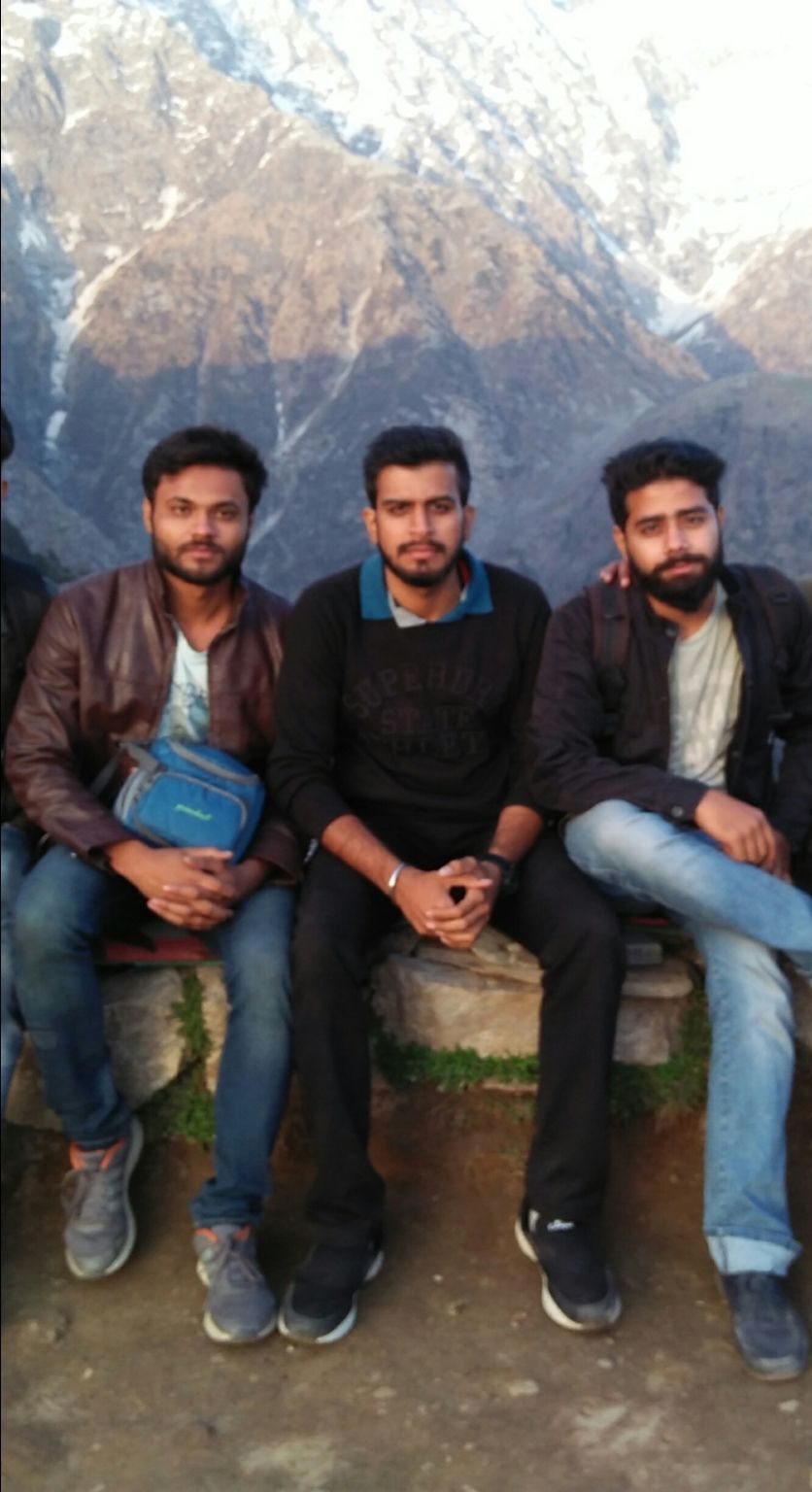 We all woke up at 06:30 in the morning and were like, OH MY GOD "Apne Dilli mei aisa kuch kyu nahi", but the time was over, we left after packing it up at 07:00 am and reached down at 12:00 pm. But in between one of our friends leg slipped a little, so he faced a little problem while climbing down.
Tip 3: Do carry Moov Spray, pain killer, first aid box when you are trekking. Safety is most important when you are travelling on your own responsibility without any guide. Also apart from snacks and water, dont consume anything else in between the way as it is really expensive and I can't say anything about its healthiness.
So, after reaching the city, we were again damn hungry and went with that same food option, costs Rs.60/ person. Now rather than exploring local city, we had some different plan to visit, "Mini Switzerland of India- Khajjiar".
There is a direct bus from Dharamshala to Dalhousie and from there you need to hire a taxi for Khajjiar. So, we went back to Dharamshal again, ticket worth Rs. 20. After reaching there, we caught a bus at 03:00 pm straight to Dalhousie, ticket costs Rs. 115 and reached Dalhousie at 08:00 pm and roamed a little for hotel room since we were 10 people and had to look for a cheaper option, so it took some time and got a 3-room flat worth "Rs.1200" i.e. only stay at Rs.120/ person. No one evr believed this price, but believeme we got it and was really a nice place to live.
Tip 4: When you are looking for hotel room, book it on the spot on reaching the city unless and until you don't have an online coupon,show some patience and learn how to bargain, it takes some time but saves money as well.
Now it was time for dinner, since hotel had Food delivery, so we went with that only, ordered Dal, panner, mix veg and rotis worth Rs.700, costs Rs.70/ person.Since we were hell tired, so right after dinner we slept away.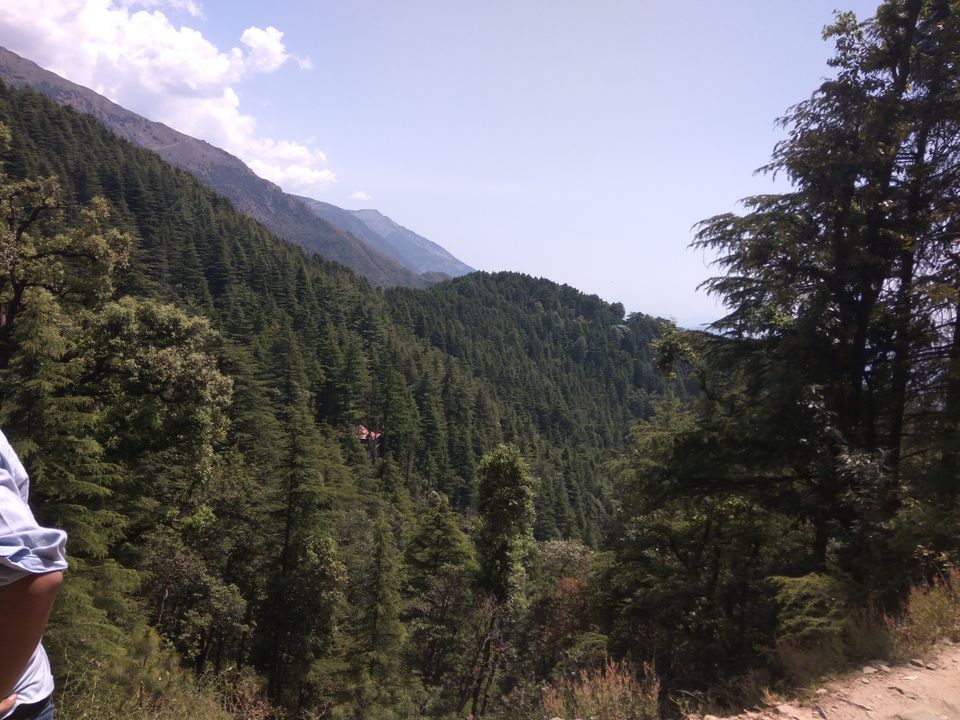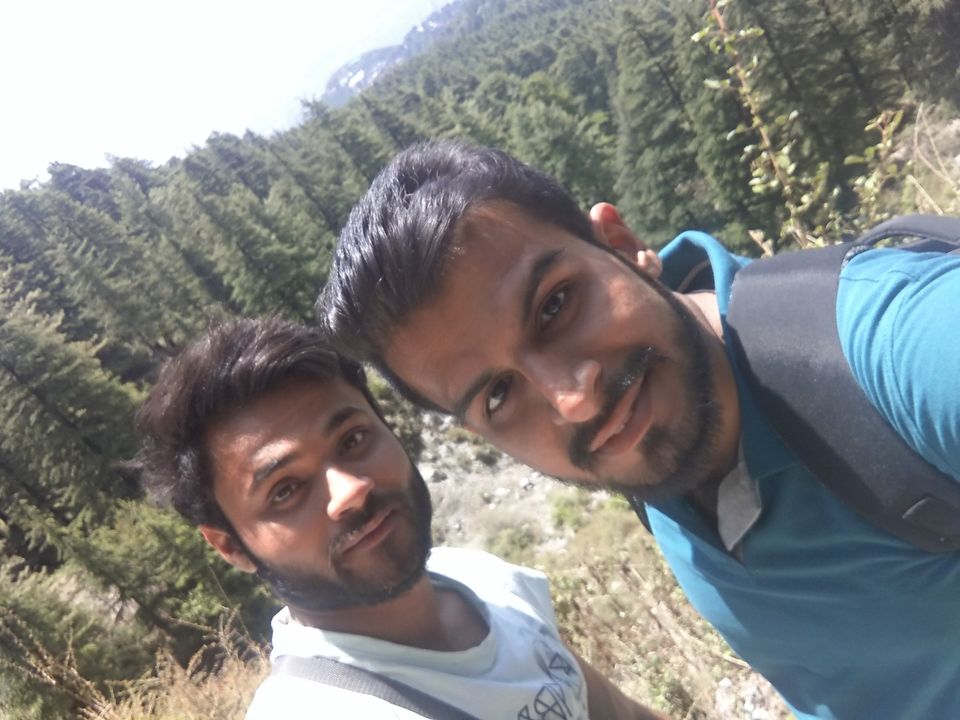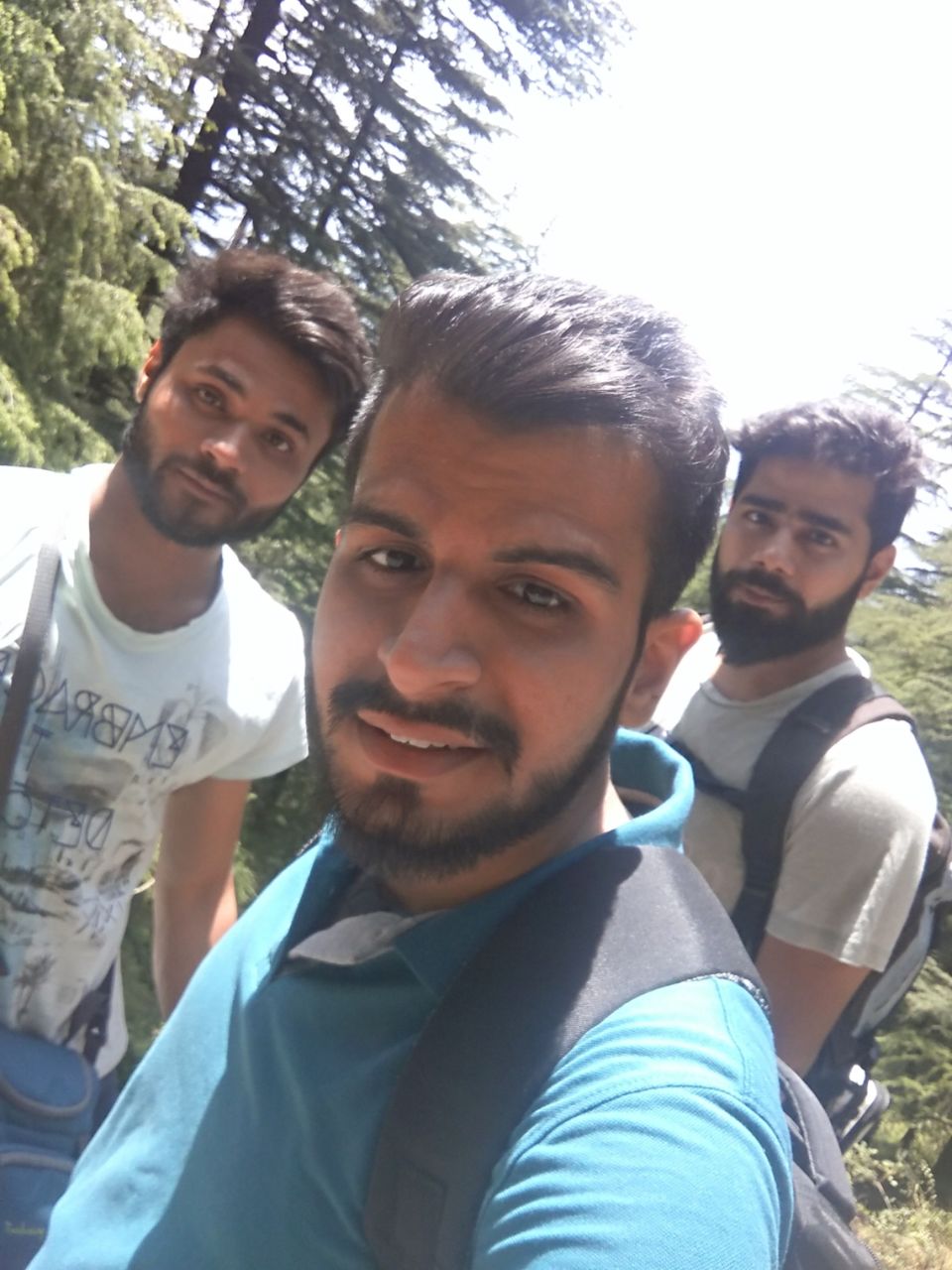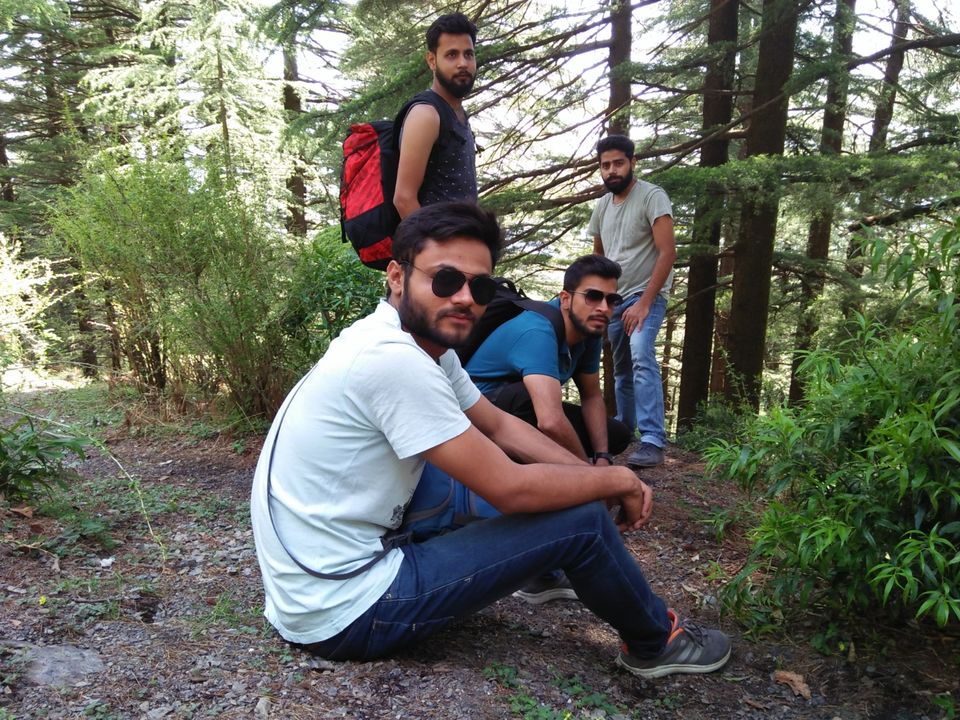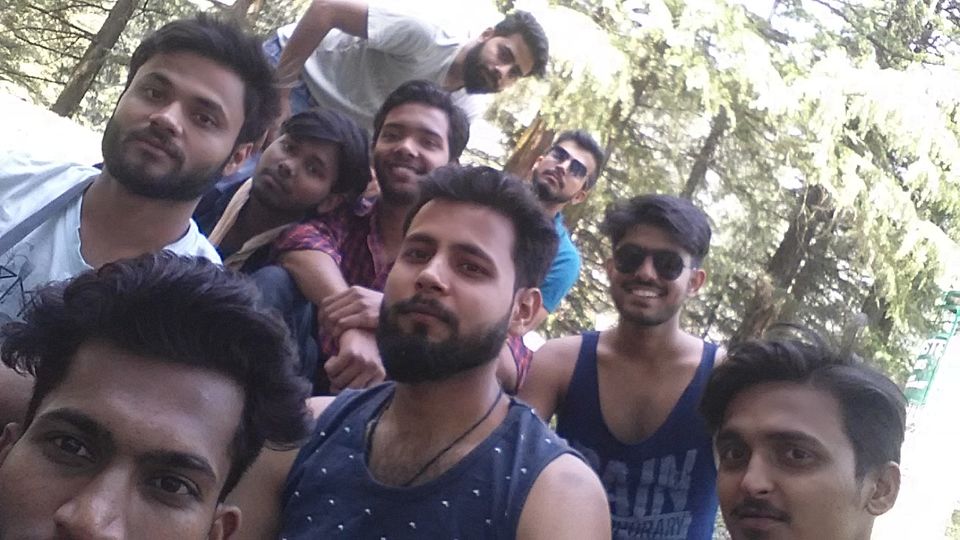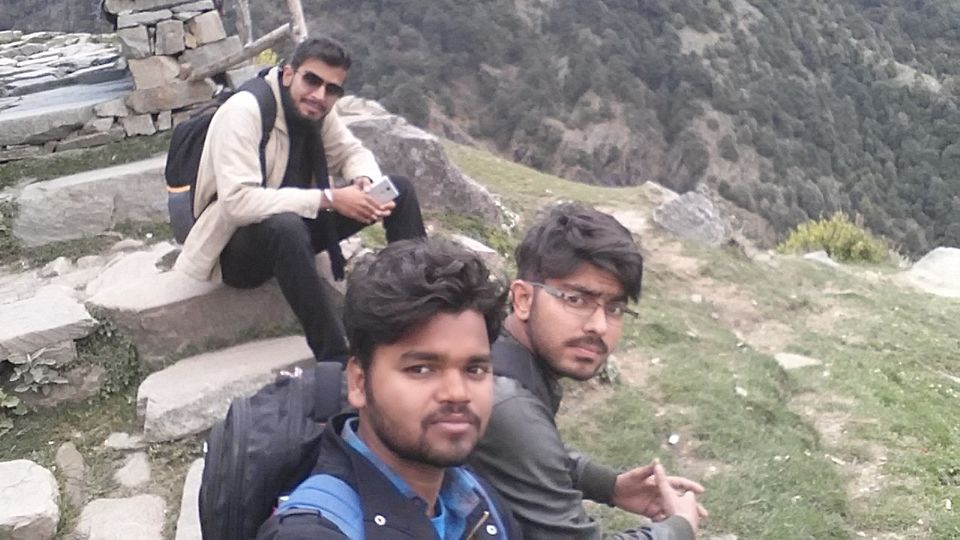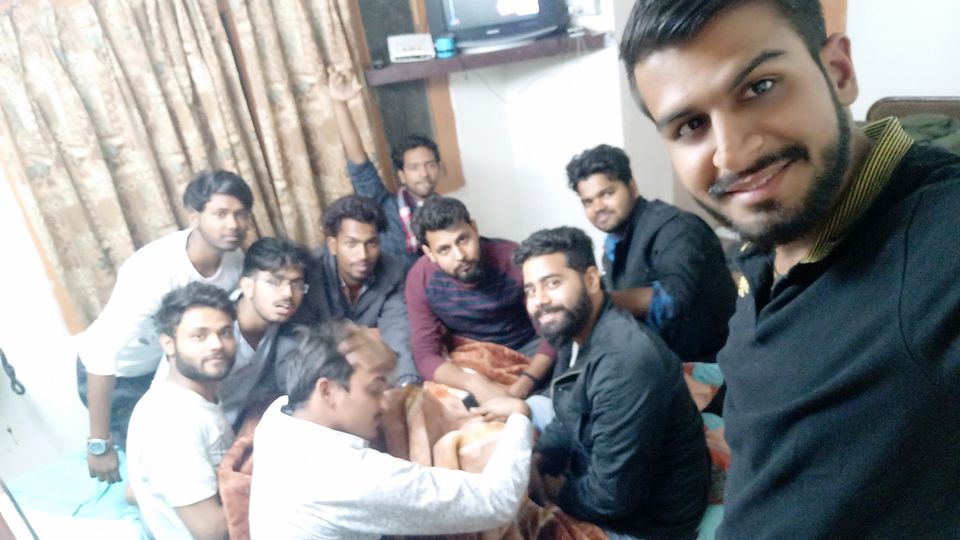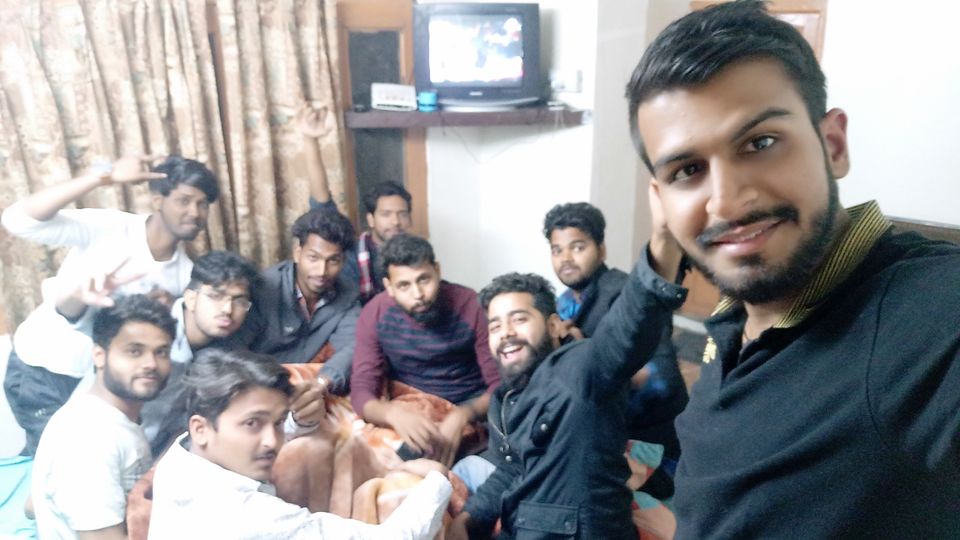 We woke up in the morning at 07:00 and all we 10 people got ready at 08:00 and checked out from hotel. After checking out, we went for breakfast, aloo paratha+chai(mandatory), costs Rs. 40/ person. After that we booked an Innova worth Rs.2000 for our to&fro journey for Khajjiar and left at 09:00 am and reached at 10:30 after taking 2 stops in between. Yes, another beautiful place witnessed by us which is untouched by people who come to mcleodganj, Khajjiar is surrounded by meadows and forests, covered over with weeds, offers some spectacular views and i.e. why called "Mini Switzerland of India". We spend some 2 hours there and left at 12:30 and reached dalhousie at 02:00 pm. After spending some time in the local city, since we again had to travel in a bus till pathankot, so rather than going with heavy lunch, we went with snacks, juices etc, costs rs. 40/ person. Finally, we caught the bus back to pathankot at 04:00 pm and reached pathankot at 06:30 pm.
Tip 5: Try not to eat much just before a bus journey in the mountains and also carry some toffees and juices which helps you to deal with the situation.

After reaching, we went with snacks and chai, costs 25/ person and then dinner at 08:00 pm near pathankot railway station, worth Rs. 70/ person. We caught the same train from pathankot and reached New delhi at 06:00 am, ticket costs Rs. 300.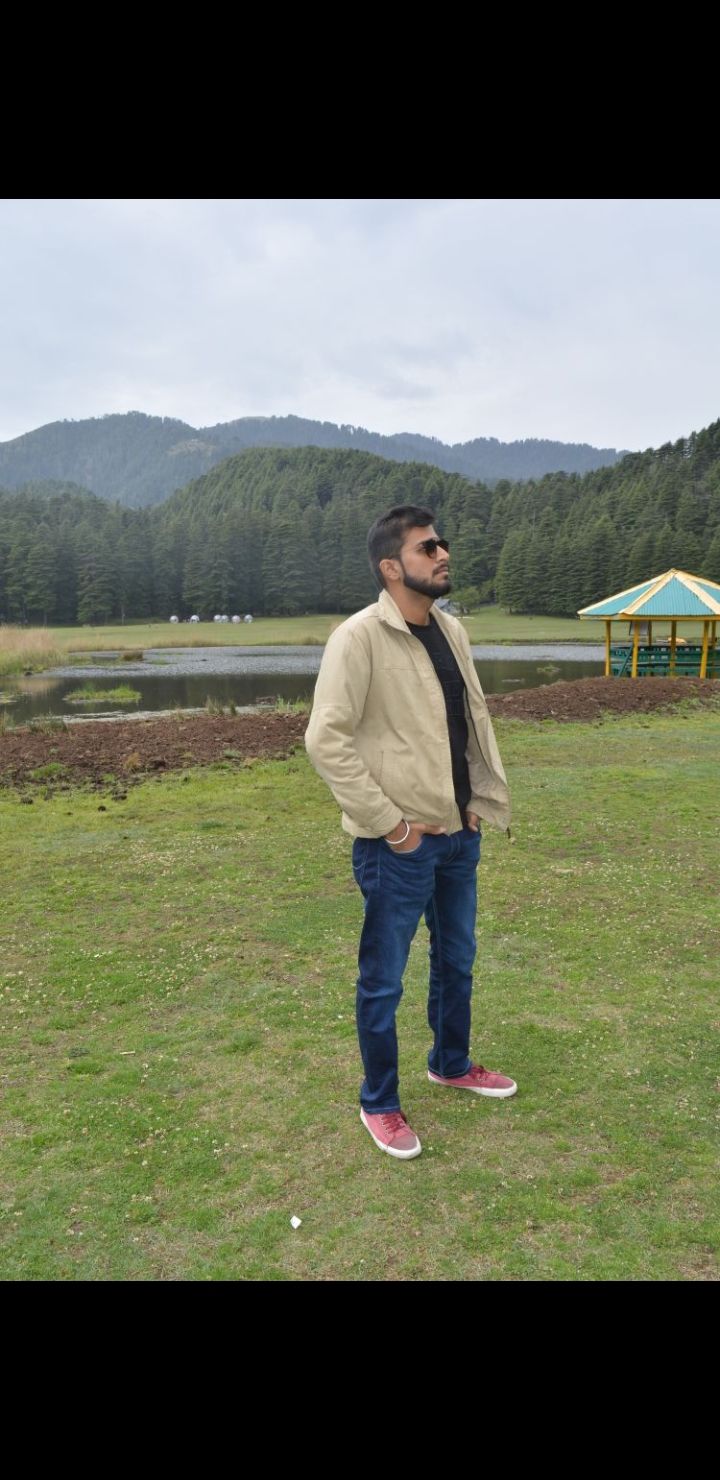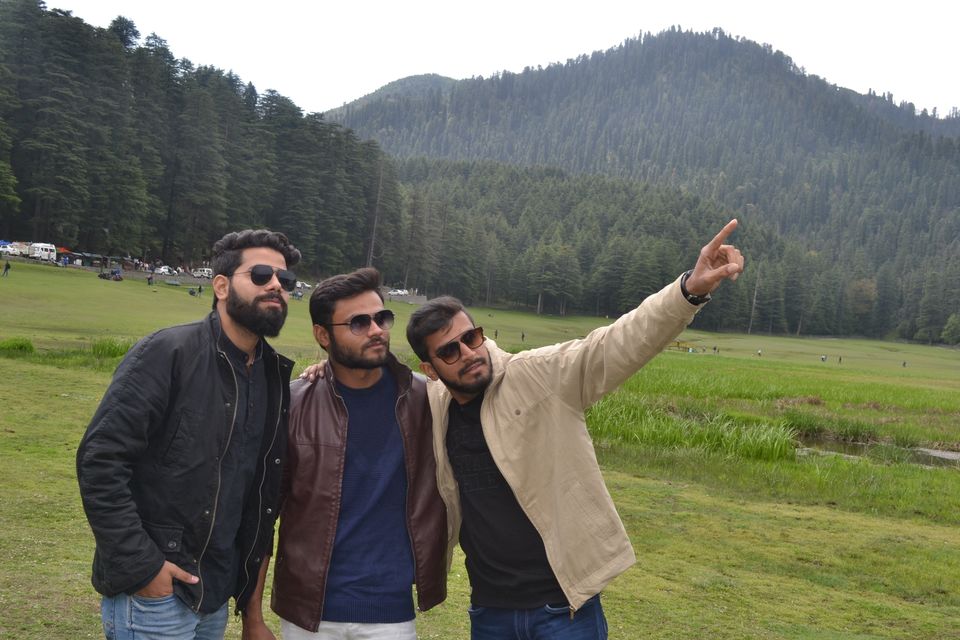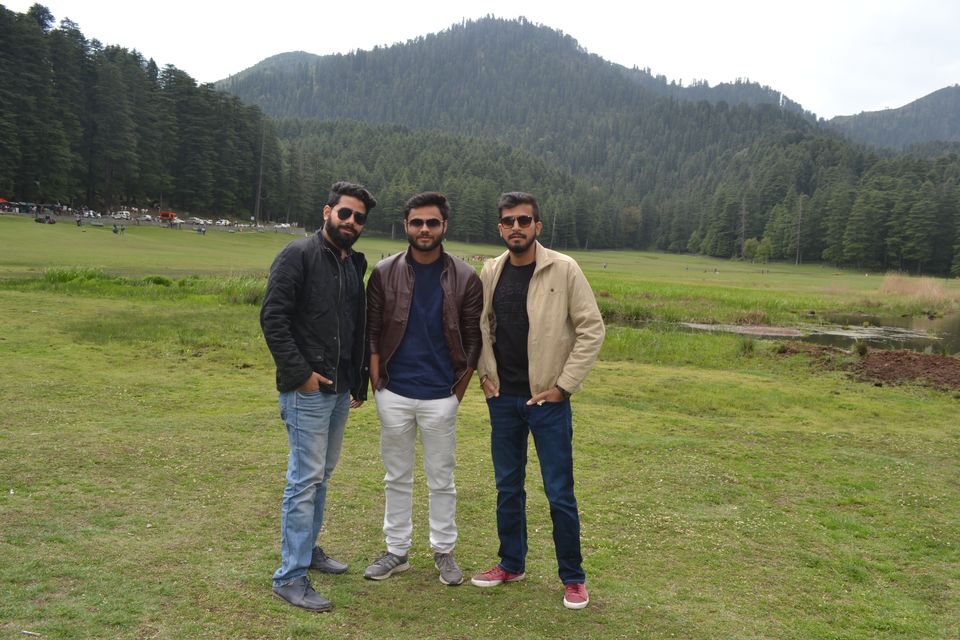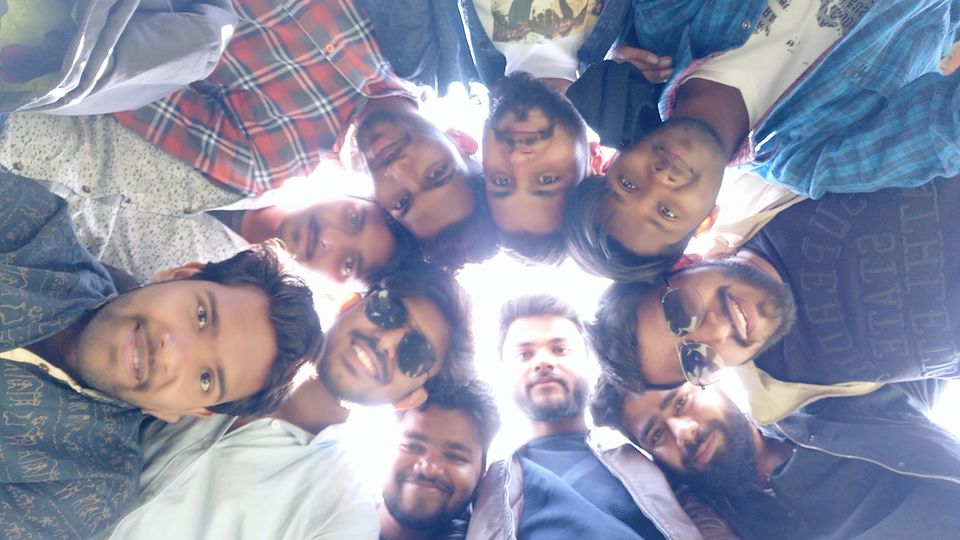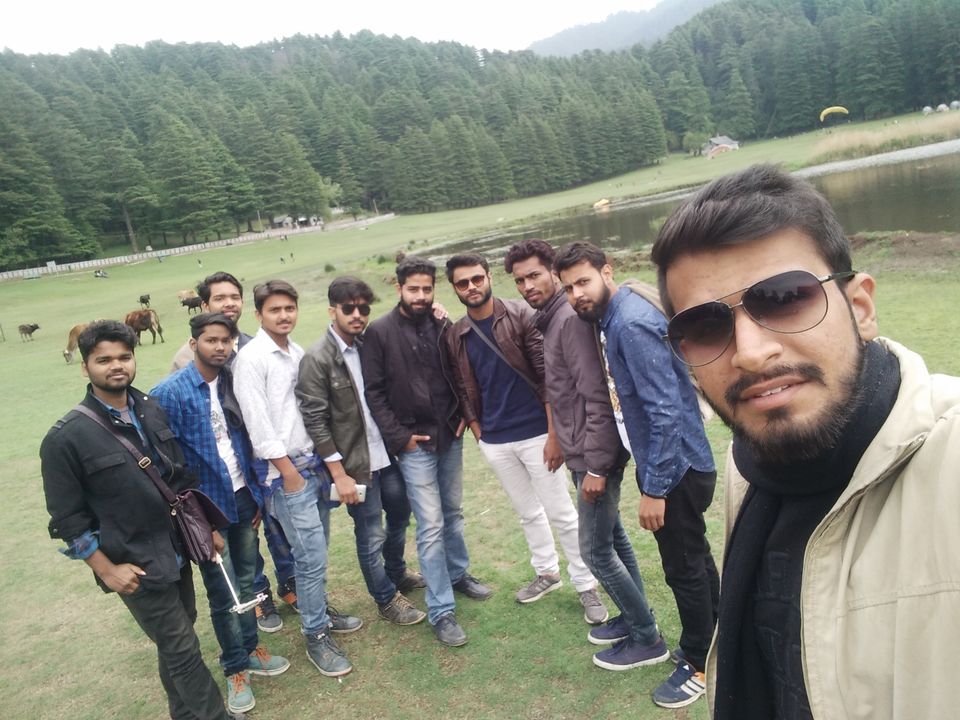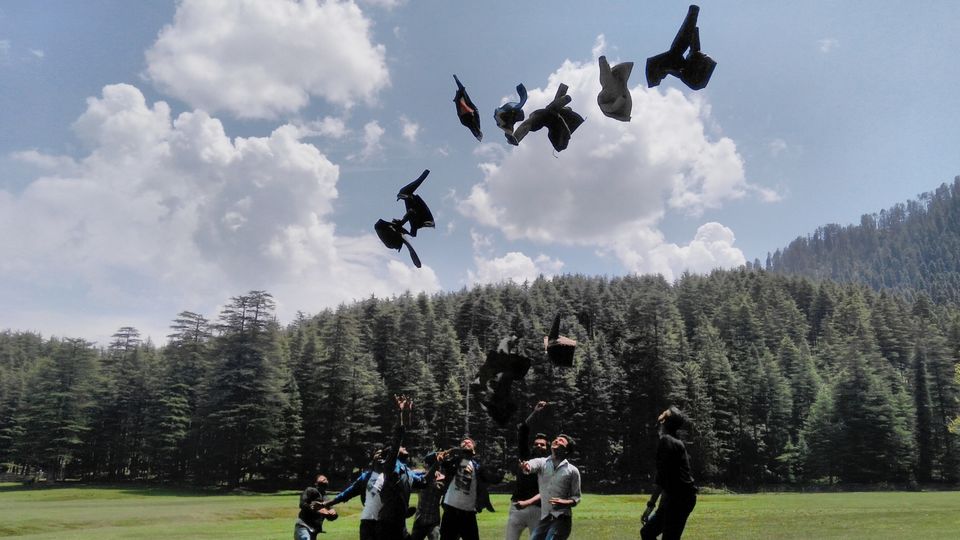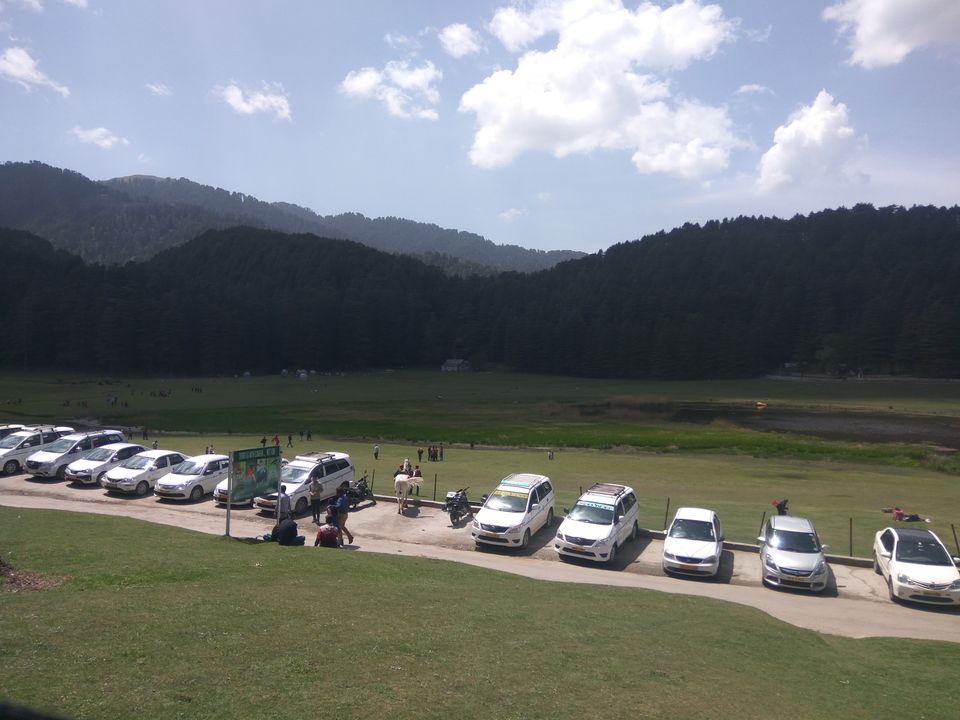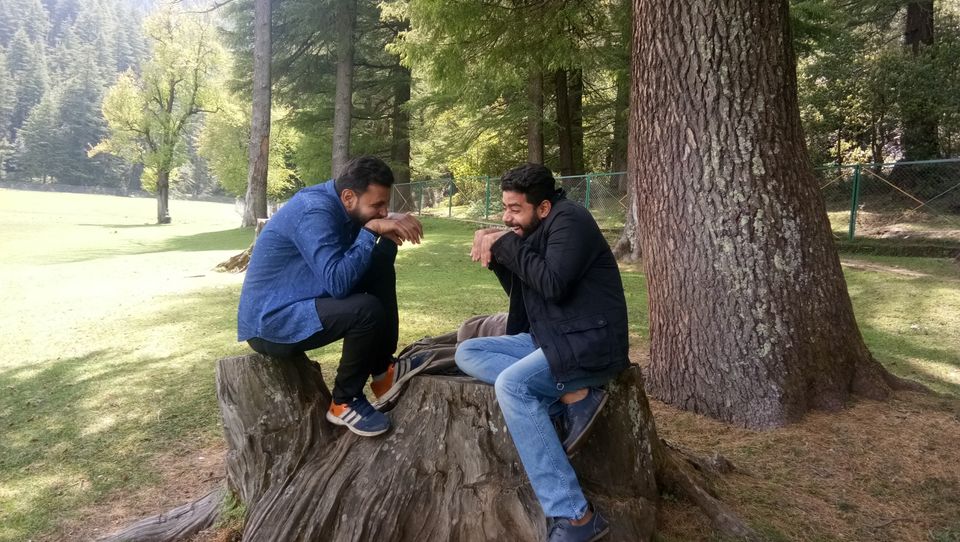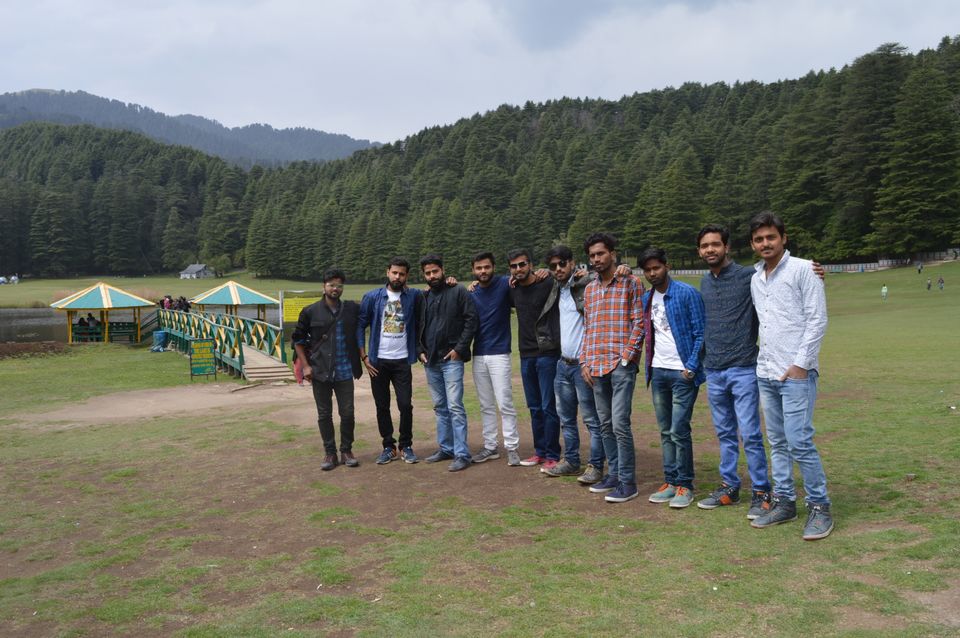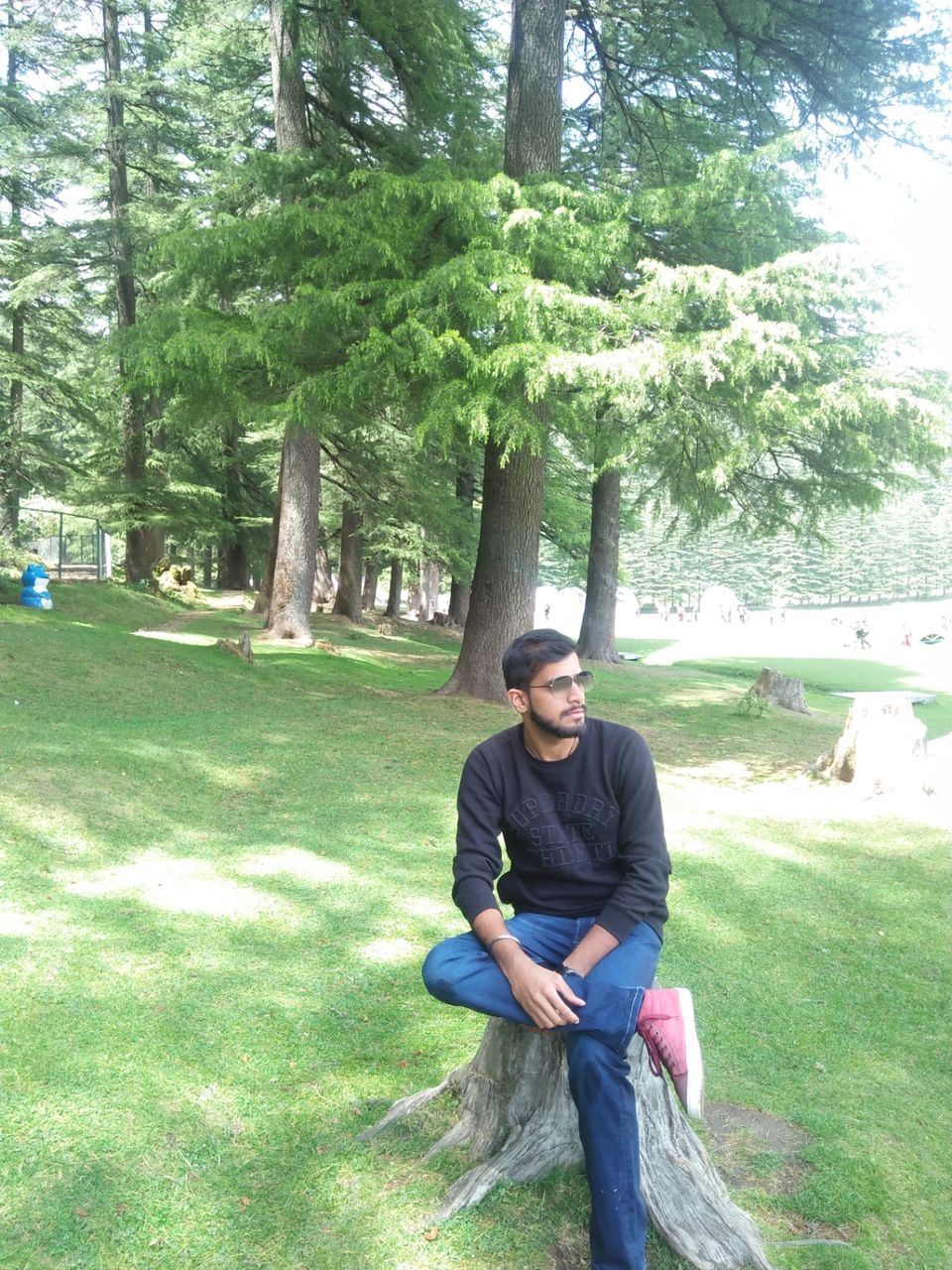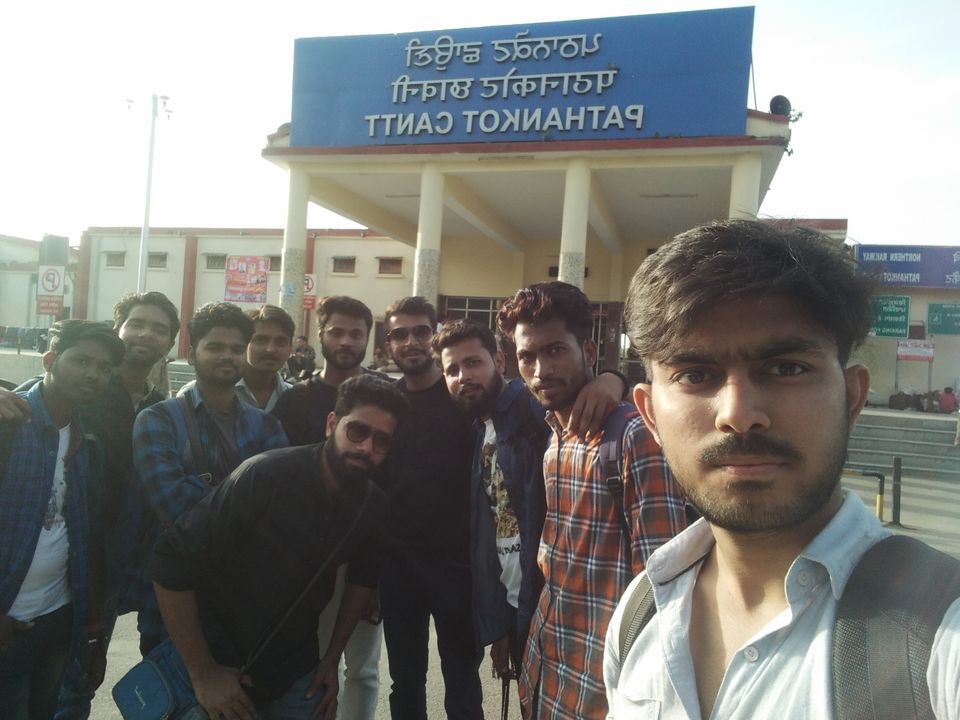 So, finally my first trekking experience was over, this was till date the "Best Trip of my Life." Tip 6: Try to travel with the people of your kind, they make your journey more beautiful, exciting, make your trip more affordable and memorable.
"Thanks to all my 9 friends who were part of this Trip".