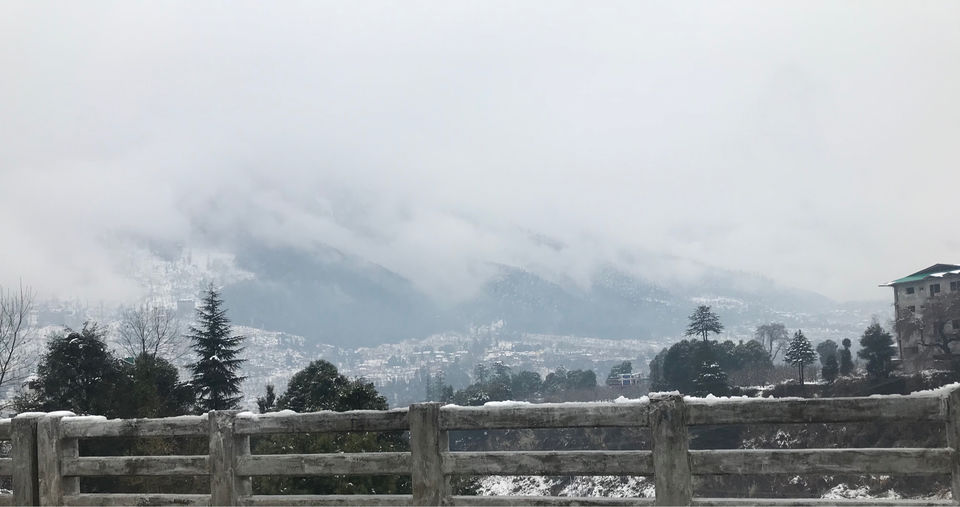 Living in chandigarh, we are truly fortunate that we could manage to spend our long weekends in himalayas after a 6-8 hours drive.
Blessed we are...isn't it ?
And the first place that comes into my mind whenever a long weekend comes is MANALI.
And trust me this place never disappoints you. No matter how many times you have visited this place before, you will always find a new charm, a sense of peace & stability which will want you to never leave this place once you are here.
It was mid-february & We ( my friends & I ) spent a day in old manali. A day before we arrived, manali has experienced a fresh snowfall. Our eyes lightened up on seeing snow clad mountains, trees, houses everything and suddenly we all got excited inspite of the chilled weather. We managed to find a decent guest house for stay as there were not many options available in old manali specifically. We roamed through the streets in hope to find a good european cafe but almost everthing was closed due to off season. Luckily, we found a bakery shop and a small cafe where we got hukka ( a relief to all ). That's how we spent our evening hunting for good cafes since we had heard a lot about them.
Next morning we had to leave but we were lucky to witness the snowfall itself. We spent 1-2 hours sitting in the balcony while drinking chai, gazing at the nature, trying to capture those moments that will last for a lifetime.
Cost of the trip - It costs us Rs 1700 since we spent only a day in manali with no adventure activities. The cost includes taxi fare from chandigarh & back, 1 night stay at a guest house, food etc.
If you choose to go by bus that would even costs You less but we were a group of 7 people so it was convenient for us in taxi.
Places to visit - mall road, hidimba temple, solang valley, rohtang pass ( which was closed in the season due to extreme snowfall ).