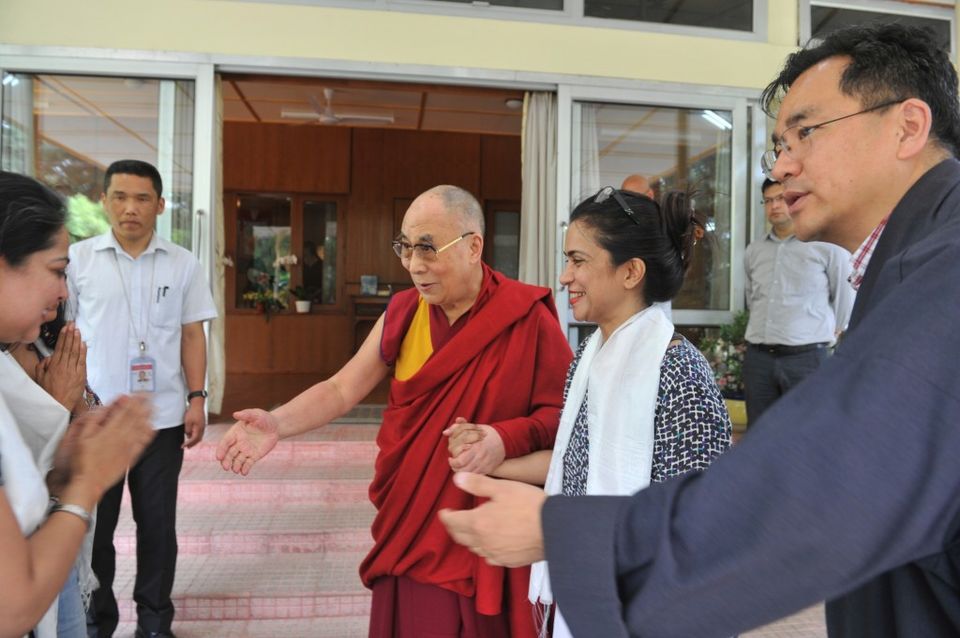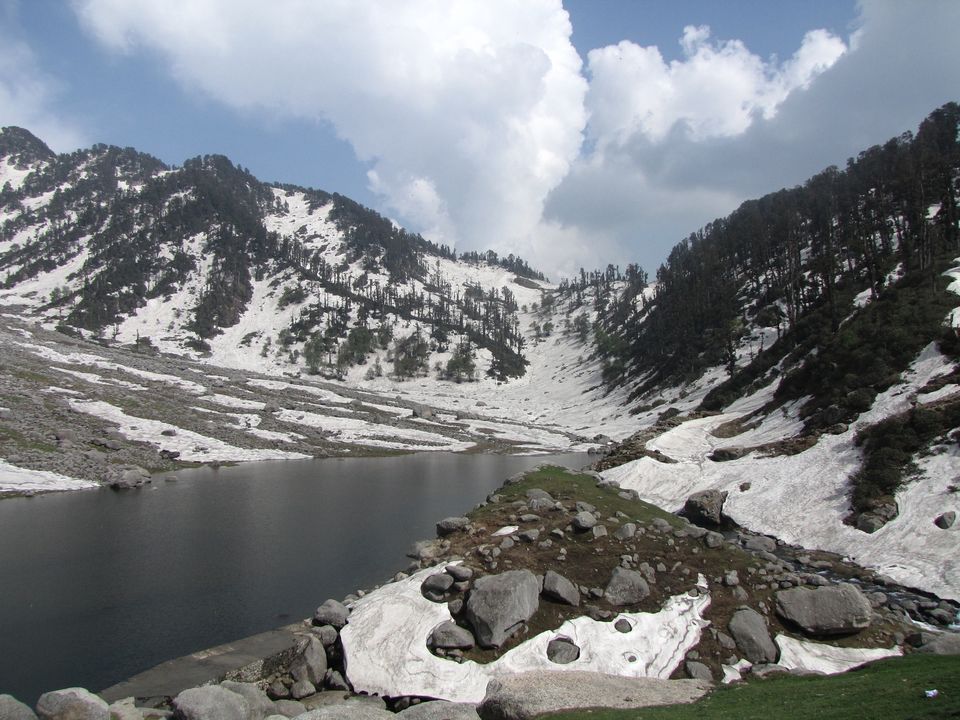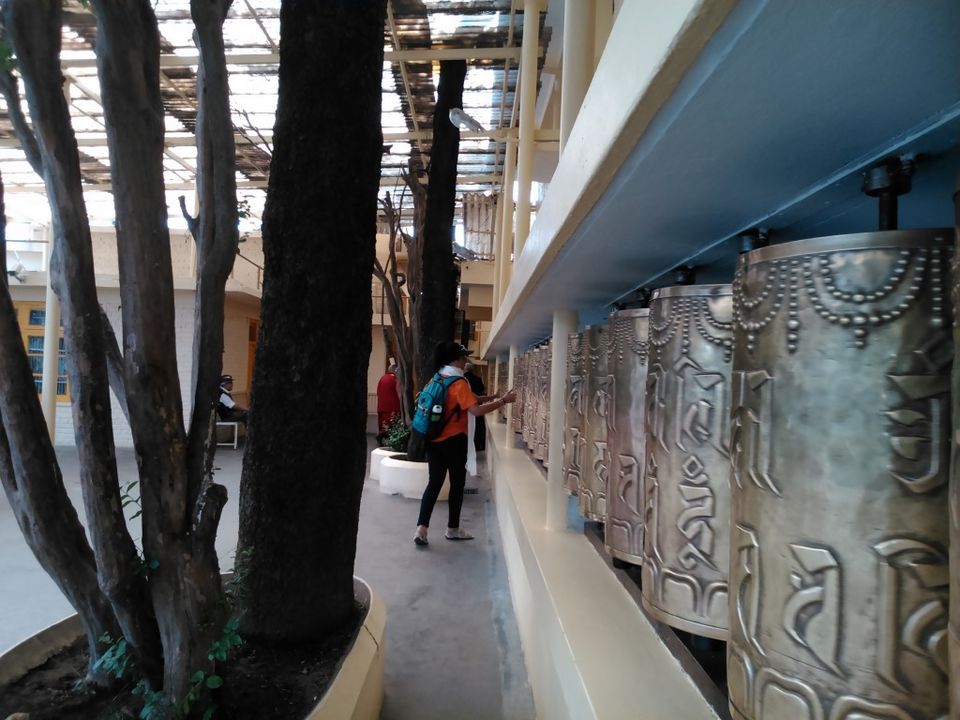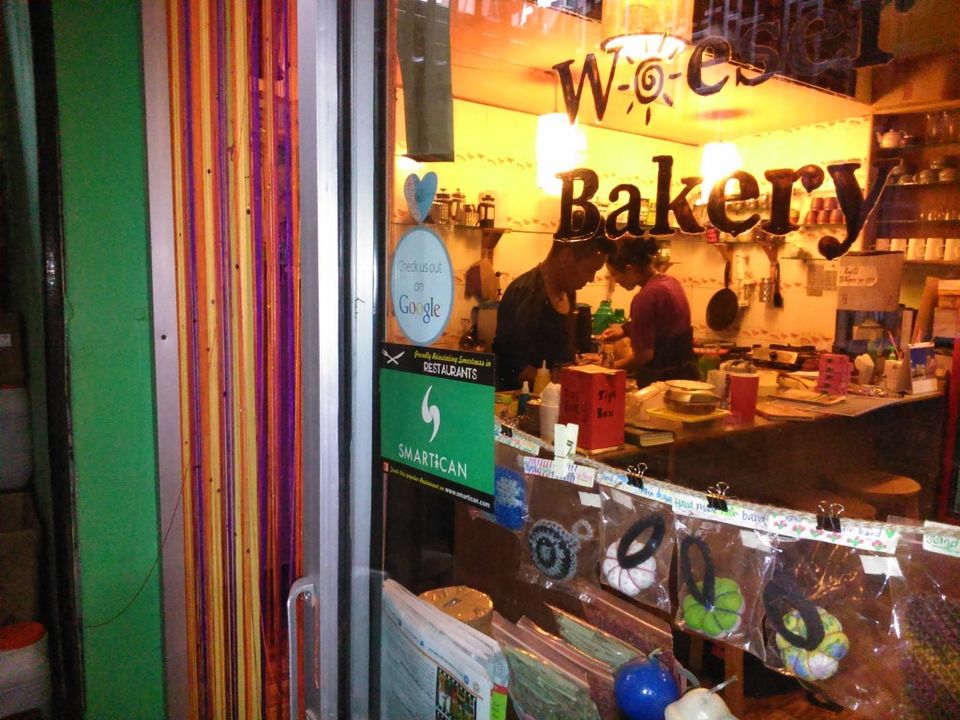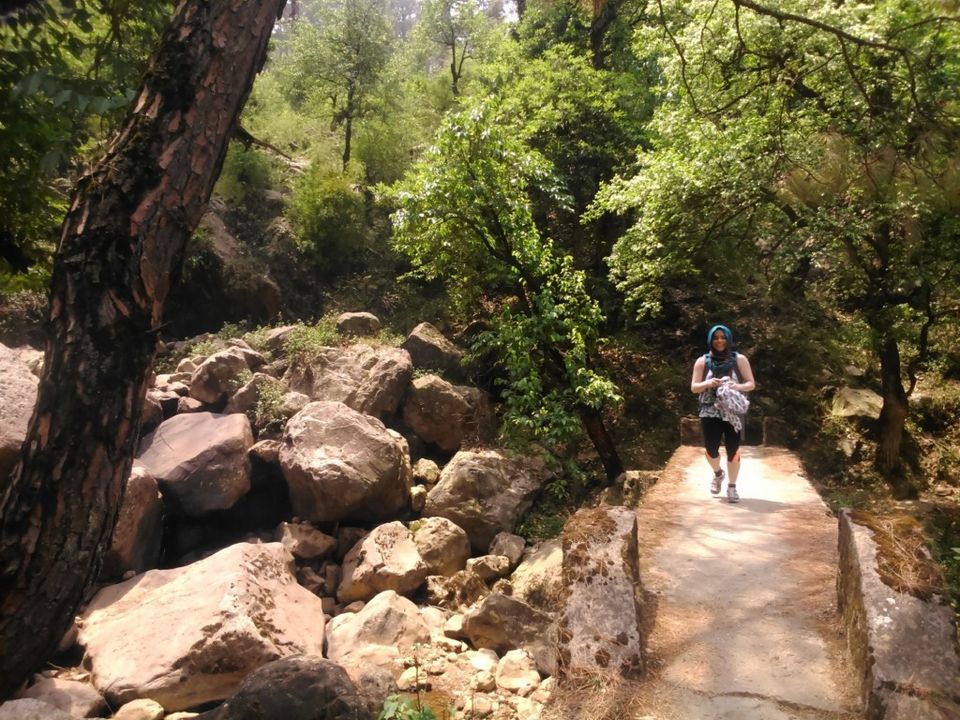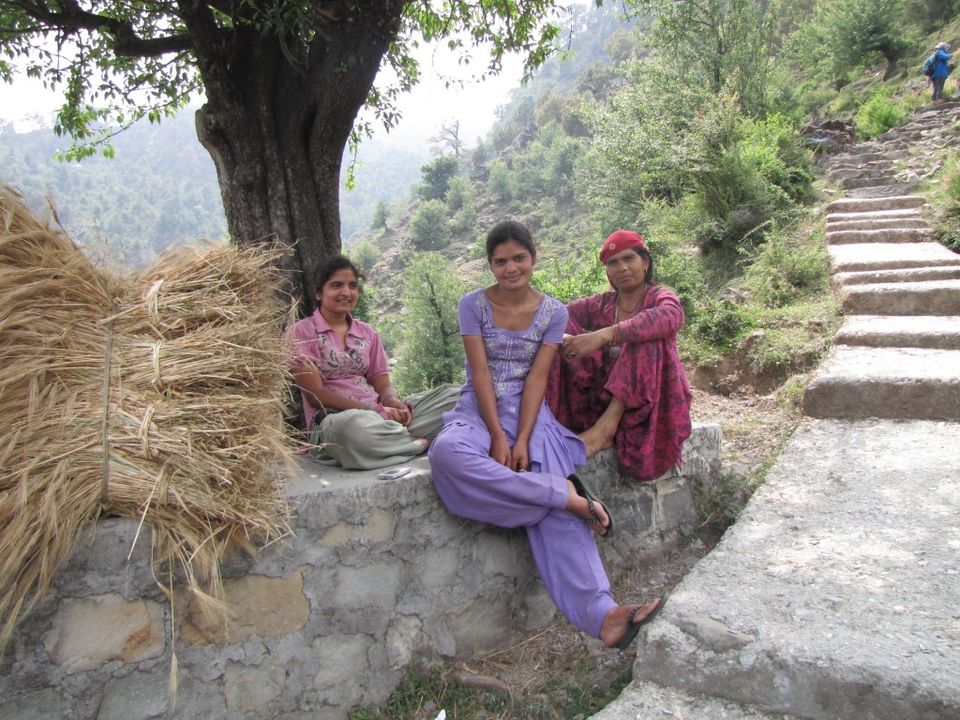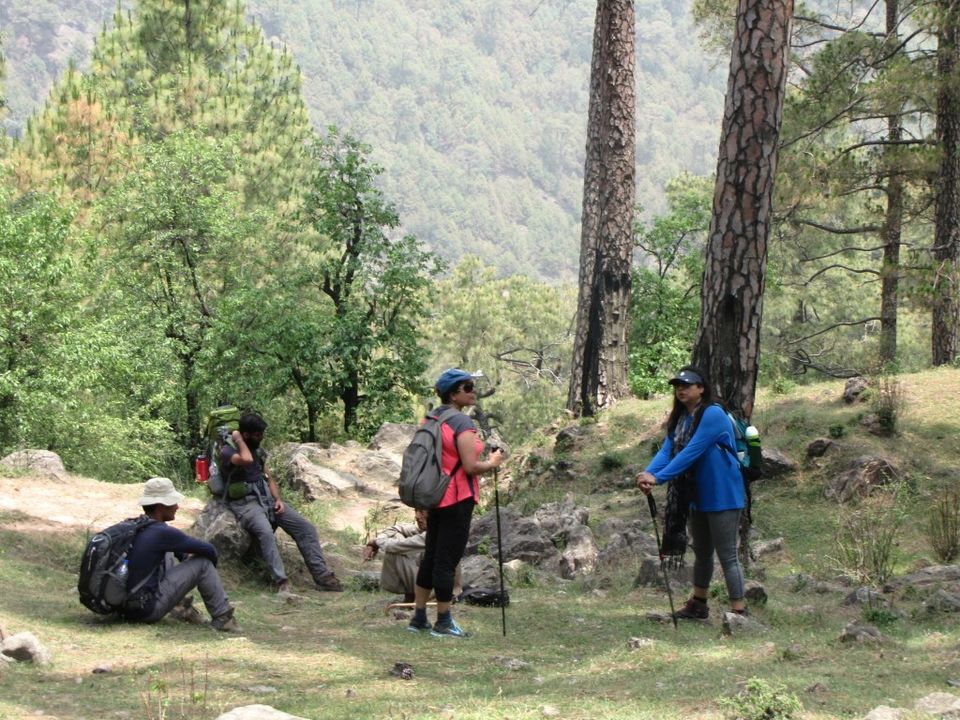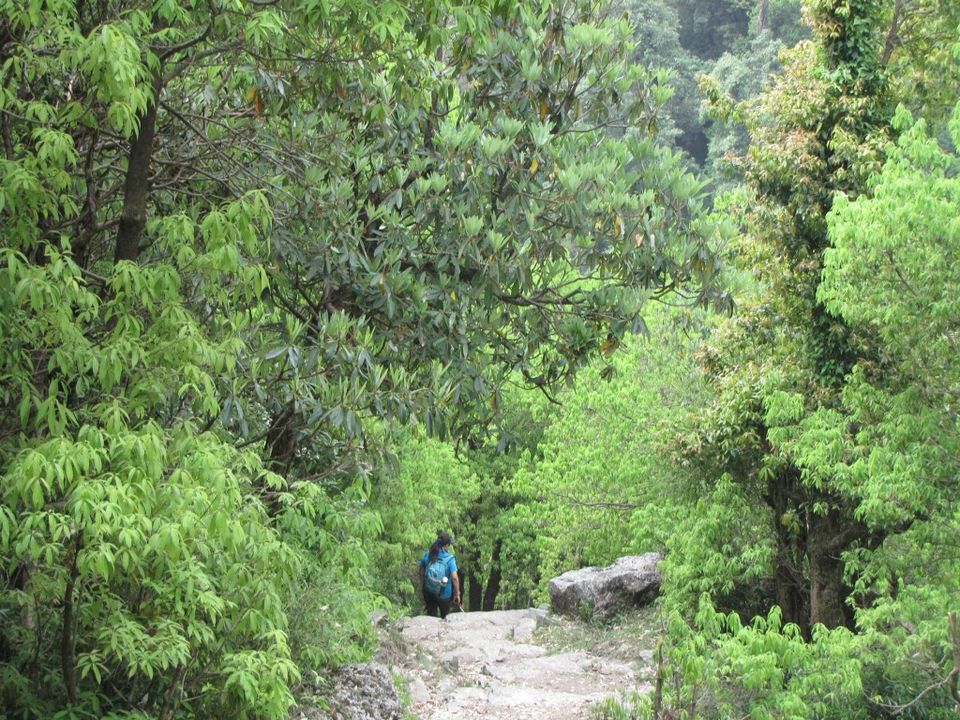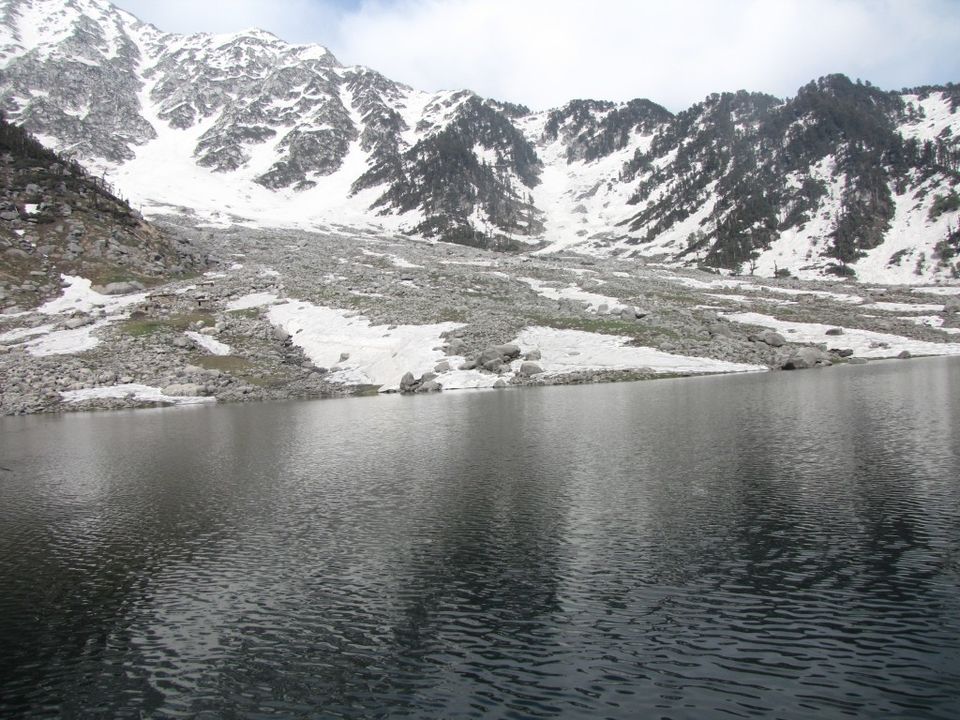 Day 1 –  What a start to the trip!! Blessed by the Dalai Lama. Breakfast at Woeser bakery run by a bubbly self taught passionate baker. We devour the handmade cappuccino, panini and and delicious pancàke.
Lunch at Carpe Diem which serves fantastic wood fired veg and pepperoni pizza.
Post lunch we walk up to Bhagsunag falls and enjoy the beer and chai near the falls.
Dinner at Tibetan kitchen over good chicken soup and momos.
Really beat by evening and dragged our feet back to the hotel
Day 2 –  Yummy breakfast at 8 Auspicious Him View Hotel of Wheat pancakes and fruit.
Start of trek to kareri village from Naddi. A tiring 6 km walk through the forest in the blazing afternoon sun. Felt refreshed after a splash in the stream.
The village Kareri turns out to be a delight. Our stay is in a village home in the midst of a field and facing the Dhauladhar peaks. We are treated to a splendid meal of vegetable pulao and honey ginger tea.
Spent a leisurely afternoon with some of us dozing inside the cool confines of the home and some took a stroll around the picturesque village. Surrounded by snow capped mountains the village is awash with a riot of colours from the golden fields to blooming flowers and brightly painted homes.
What struck to me was the hospitality and friendliness of the village folks.
A splendid dinner later and we tucked into our sleeping bags.
Day 3
Kareri village to Kareri Lake
The trail from the village is through pine forests and rhododendron strewn path. The stream is a constant companion. We cross village belles taking their cattle to the upper ranges for feed, sprinting away on the boulders effortlessly. The climb gets arduous and tricky as we get closer since the ice has not yet melted here.
The dhauladhar peaks glistening in the background and the lake catching its reflection is a sight to be seen. The descend back is taxing on the knees. On the way back we decide to slide down the ice patches and it's great fun.
Facts:
Getting there-
Delhi to Mcleodganj – Volvo buses run from ISBT at 6.05 pm and 8.05 pm daily
Other option is to take an overnight train to Pathankot and take a taxi to Mcleodganj (3-4 hr drive)
Stay at Mcleodganj – Pema Thang guest house, 8 Auspicious Him View are mid level options
Guides for trekking – Hire a guide from Mcleodganj itself from the many adventure outfits having shops there.
Requirements for the trek:
Strong knees and good hiking shoes are definitely a must. Kareri is approached from a series of steps both concrete and boulder kinds.
This travelogue was first published by  http://earthentrails.com/blog/