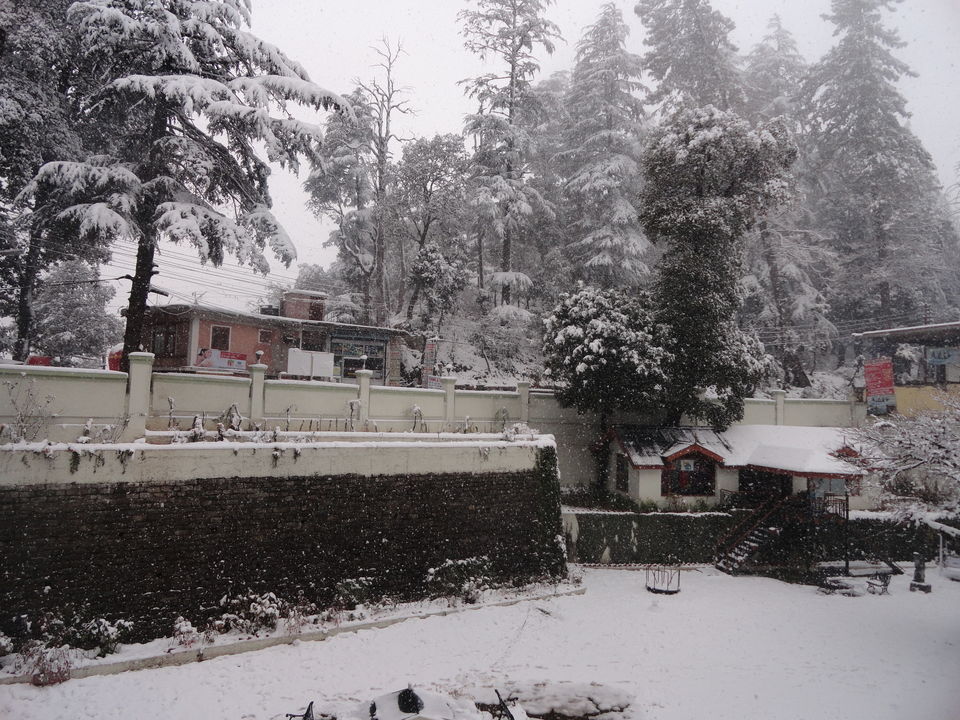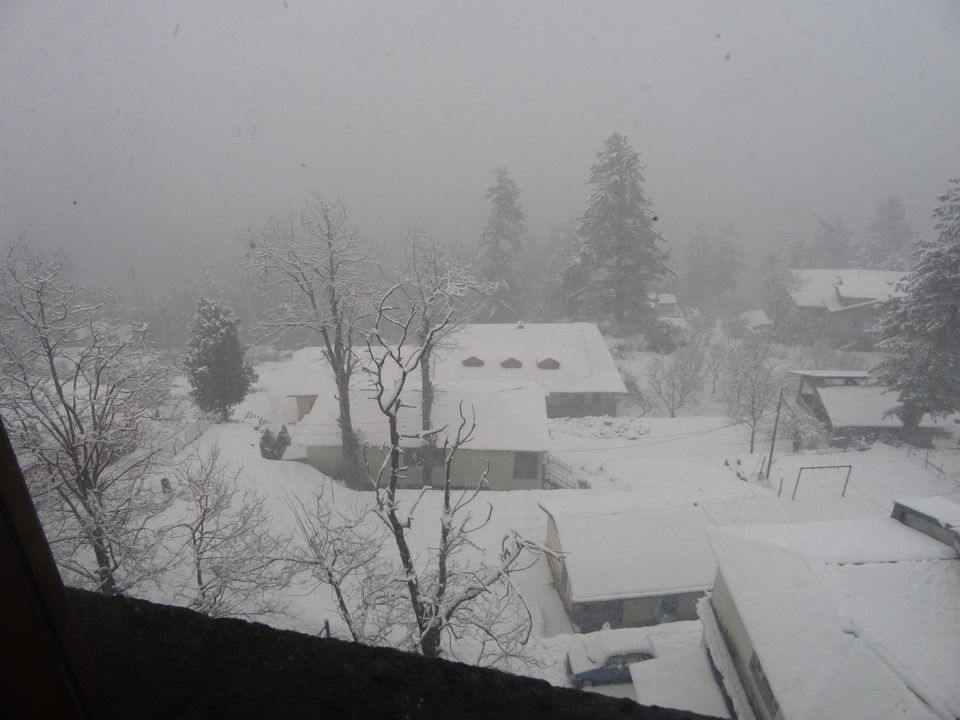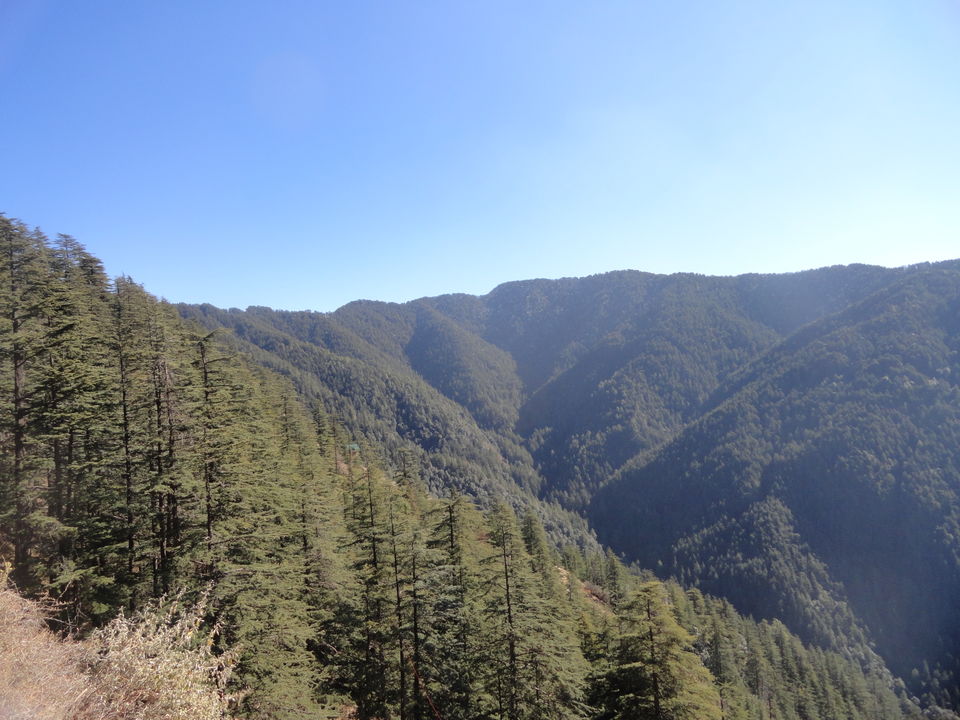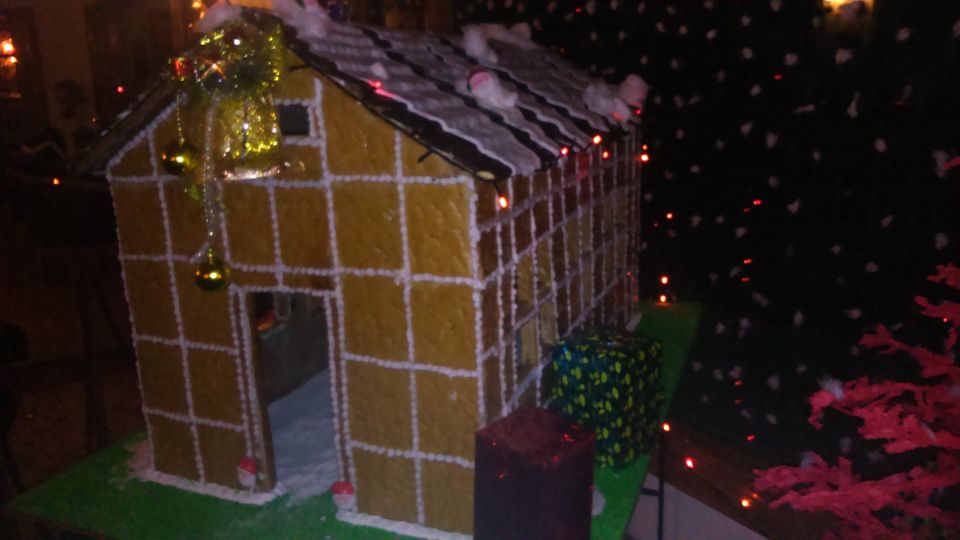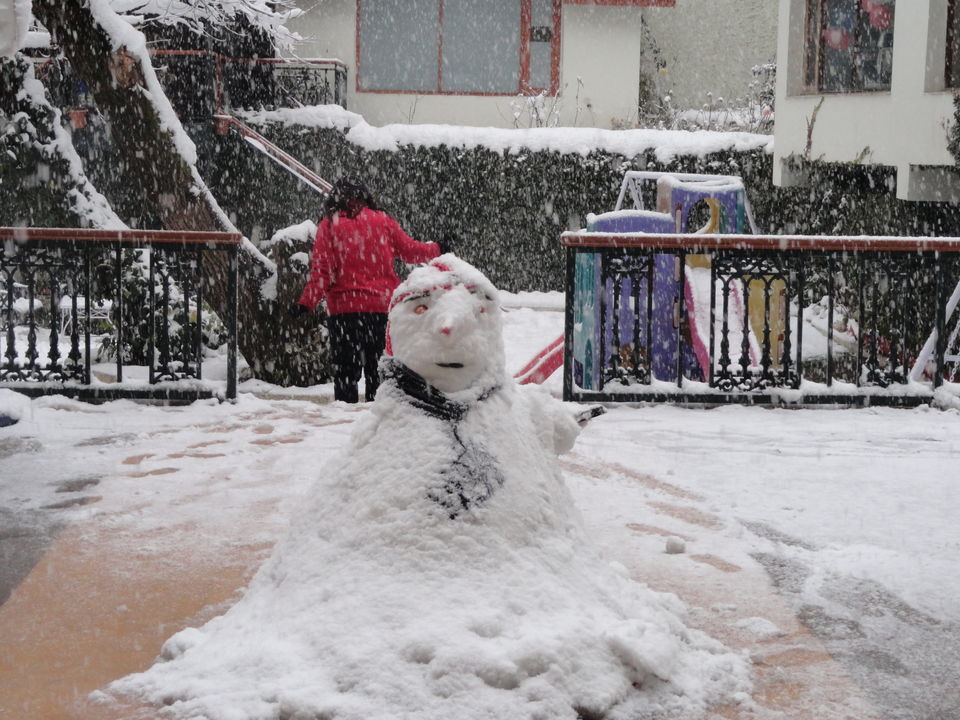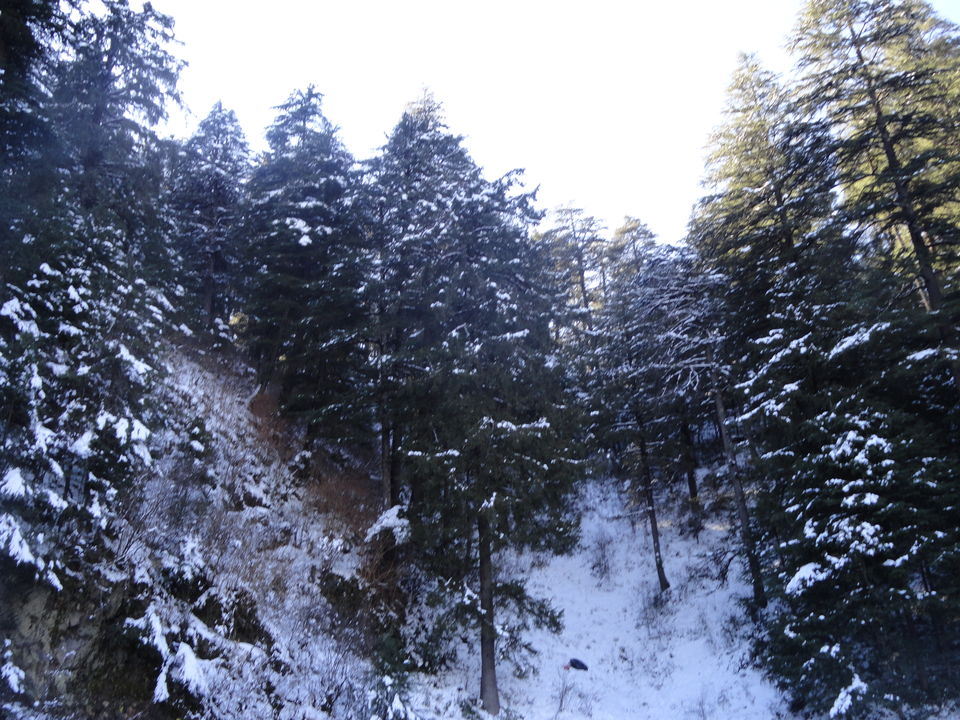 So then, after such a long time the whole family finally got free at the same time and it was travel time! It was December and chilly here in Delhi. Both me and my sister had never had the chance to see snowfall. Though both of us have our share of motion sickness travelling to hills, but we were optimistic of experiencing a snowfall. The weather forecast had been totally disheartening, predicting snowfall only in the first week of January. Hopes held high, we set out for the trip to Mashobra,Himachal Pradesh.
It was 3 in the noon when we were in Shimla, everybody half asleep in the car.Just then we saw small white cotton balls dotting our windows. And yes, it was our first snowfall. It might sound very kiddish but it was overwhelming. The windows kept down, the chilly winter winds making the gushing sound, those small flakes of snow on my gloves, the windshield full of those snow flakes melting and those tiny water droplets. All the tiredness and travel sickness just disappeared into thin air.
When we reached our resort, we were told that we had been really lucky because the snowfall began at 3 in the night and went on for about 3 hours and it was now that it had started again. This was snowfall without rain and wasn't expected to last very long. So I thanked my stars. :)
The next two hours, we enjoyed the snowfall playing with snowballs, failed attempts at making the snowman and running to the fireplace every now and then.
The local people were indeed right about the unexpected snowfall, because in the stay thereafter, there was just the sun and the biting cold minus the snowfall. We saw so many hopeful tourists coming, but in vain.
The next day we went to Kufri, a small hill station which was about 7 kms from Mashobra. On the way, we had amazing local food. The chhola kulchas and THE HILL STATION maggi made us go weak in our knees. Then there was the local fruit chaat and peanut chat. In India and missing local food is a big no no.
Shimla Mall Road was our next destination. The charm and beauty of all typical hill stations is their Mall Road. We had been informed about two old must visit bakeries in Shimla, Krishna Bakery and Trishul Bakery. Rightfully so (Yes, I'm a Delhiite which is synonymous to being a foodie :P). Their Burgers and their pastries, the momos and one very different thing Kurkish.
Though I had visited the Mall Road back in 2006 as a part of school trip, I found it completely changed. The traditional native market wasn't there and it has been commercialized, much to my dismay. Modern Times.
It was 25th December the next day and we had planned to stay in resort and have quality family time with the Club Mahindra family. There was all sort of celebration and a barbeque had been set up. Cold weather and sizzling barbeque. Life couldn't get better. Then there was a series of family games and we had a wonderful time. It was reliving the childhood specially when we got a Christmas gift from Santa in that socks.
Shimla, 2013 I won't forget you. :)

This was my first destination on this trip. Snow capped mountains had been visible even during the journey. And after about 30 minutes, we reached Kufri. There were so many tourists, families and happy kids. We hired mules and reached to the top. Walking on snow, falling and bumping was so much fun. There were yaks, those cute balls of fur. There were all sorts of activities like sledging, yak riding and the oldest snow game, playing with snow balls.But there wasn't enough snow for skiing. The local food is a must try.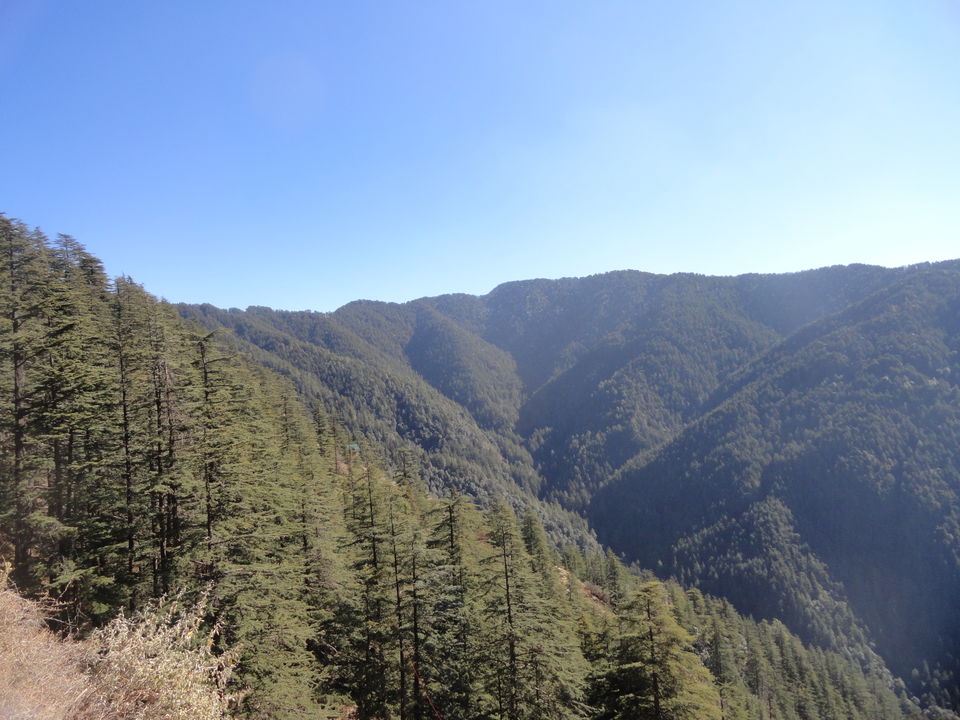 This is the second oldest church of North India, built in 1857 during British Colonial times. This is the perfect example of architectural influence of the British raaj in India. A very peaceful place, with little whispers and occasional Church Bells, it's a nice getaway from the hustle of the city. The prayers are conducted both in Hindi and English, and since it was Christmas time, the beauty of the place was worth it.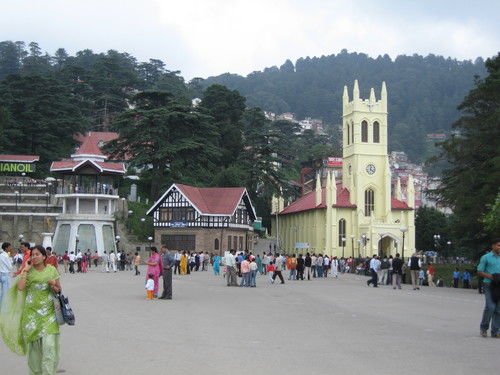 Mall road, shopping places, local food and me being a girl. Doesn't that sound like a perfect story? Family holidays are all about buying gifts for your loved ones, taking home local things as souvenir, and enjoying the beauty of the place. There was a cool breeze and the sun too. We had to take those rickety stairs since the elevator was not working. We reached the road which much to my surprise had been totally commercialized with all sorts of branded showrooms set up. We visited so many shops, some of them selling Shimla made shawls, handicrafts and wooden items. We ate local food at the Trishul Bakery and took home biscuits and cookies for the whole family. The monkeys, typical to all hill stations in India, accompanied us and became our tour guide :D