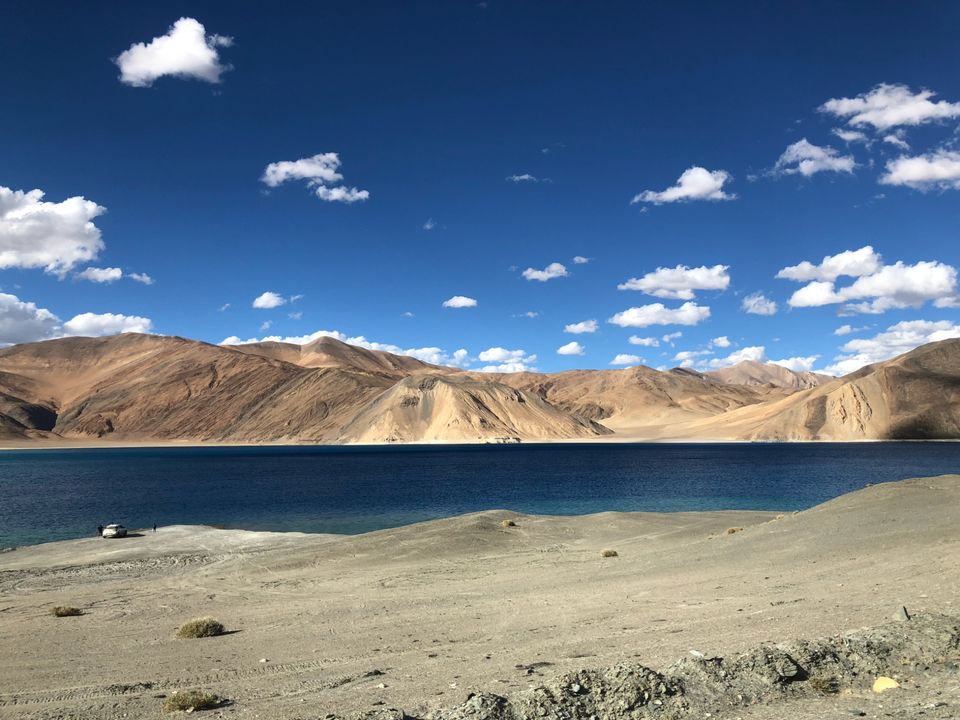 Thousands of people wish to go on a road trip to Ladhak from Manali. It was our dream too, so looking ahead, I and my friends planned it and finalize the trip. As we were a group of 11, so we arranged two cars and booked all the permits online and we were ready to go.
We started for Manali from Ludhiana at night and reached there early in the morning. We skipped Manali and booked a cottage on Old Manali road and took some rest. At evening we were strolling on old Manali road, where we found a good place to have dinner, the place looks like a restaurant in a tree house, it was raining outside as we enjoyed our food. It was a really nice vibe there.
On the Second day we covered a distance of 230 km. We left Manali for Sarchu early in the morning. You have to show your Leh permit at Rohtang pass for entry on National Highway 3. The journey will be breathtaking as you will pass through Baralacha La on National Highway 3, you will see jungle full of trees, some spectacular heights and if you are lucky then even some snow on the way. Only mistake we did that we didn't make a stop at Keylong , as when we crossed Keylong it was almost evening and we reached sarchu by night due to which we missed some breathtaking views and also at night roads could be confusing and dangerous.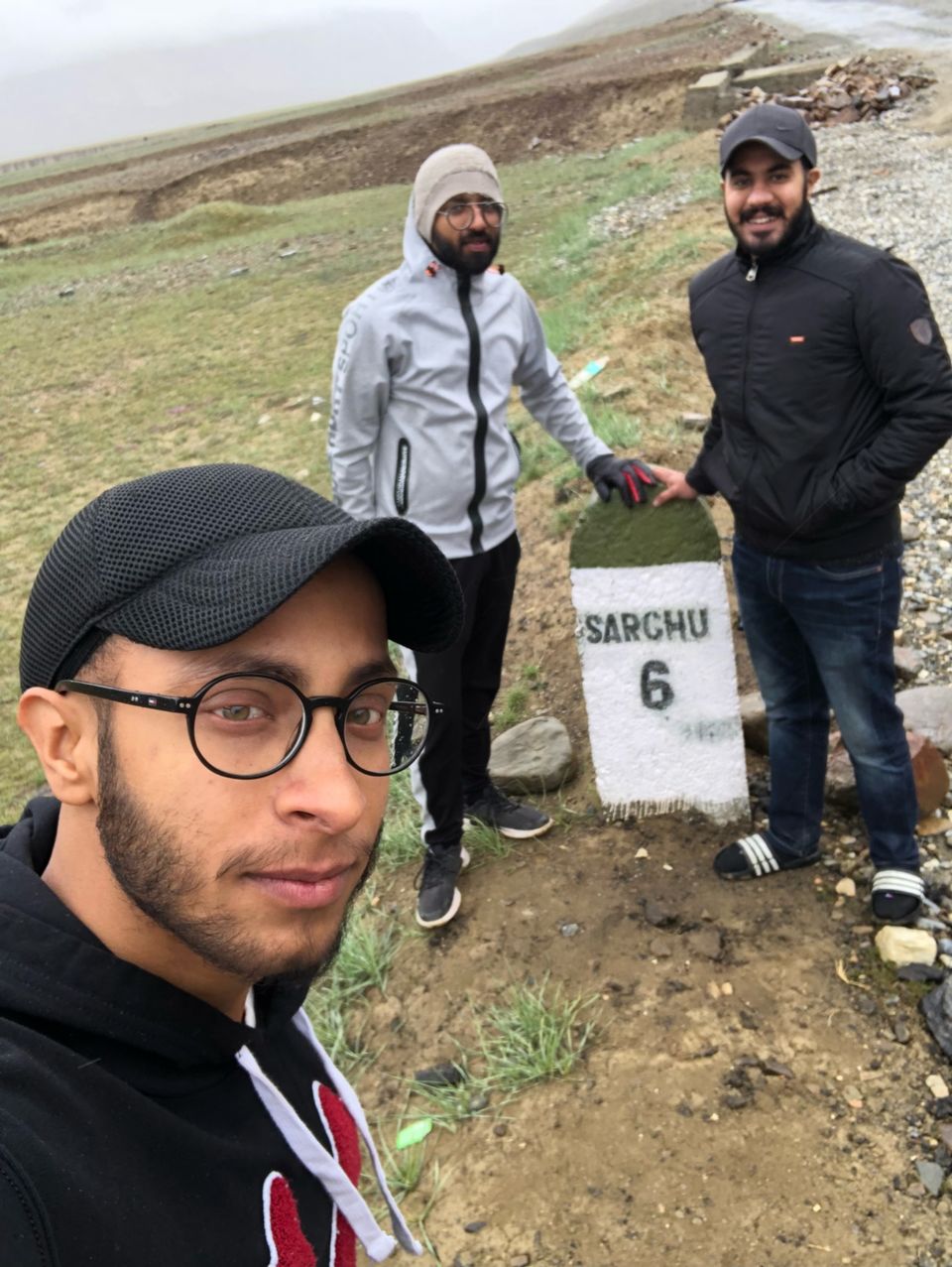 At morning Sarchu was amazing, we captured some really beautiful shots and some memories for life. We left from sarchu early in the morning as we had a long distance to cover. You will cross some of the highest passes in between " Lachulung La is a high mountain pass at an elevation of 5.059m (16,598ft). It is located some 54 km (34 mi) from Sarchu edeand 24 km (15 mi) from Pang and last but not the least Tanglang La, elevation 5,328 meters (17,480 ft), is a high mountain pass, it is actually the 12th highest motorable pass )." On the way, there are several c small tea house, where you can have snacks, tea, and amazing Maggi. On the way, you will see every aspect of mountains and experience different temperature zones, various plain and mountains roads and Finally we reached Leh in evening. Where we had pre-booked our hotel "Zostel Leh".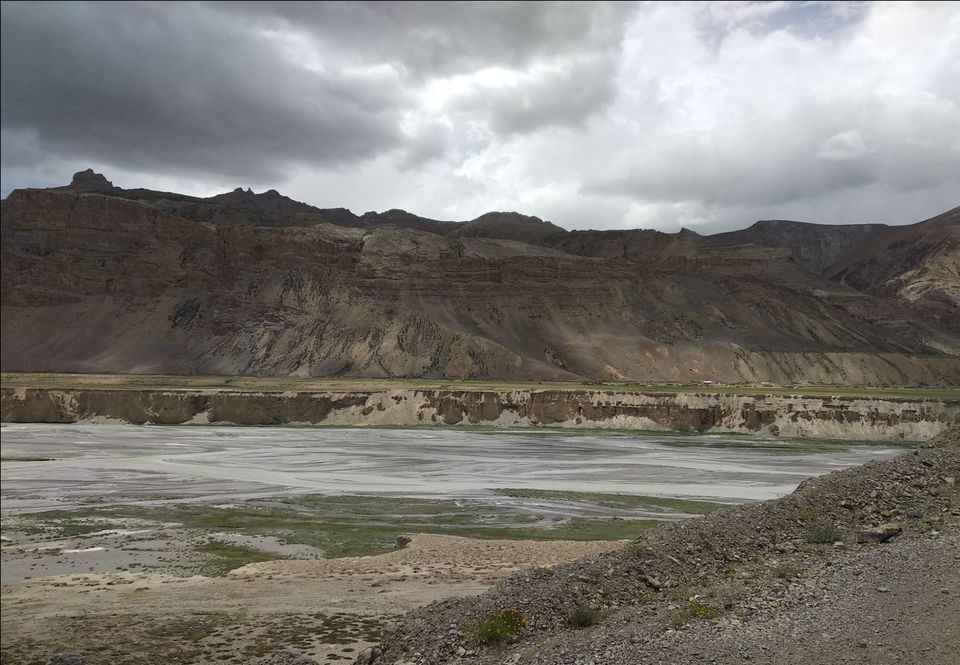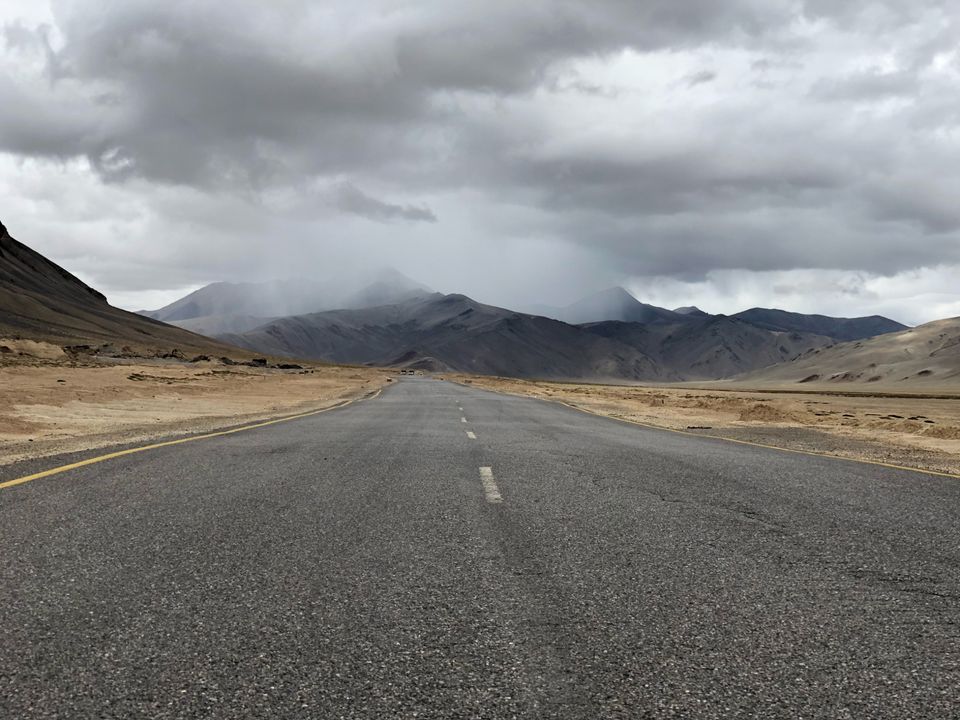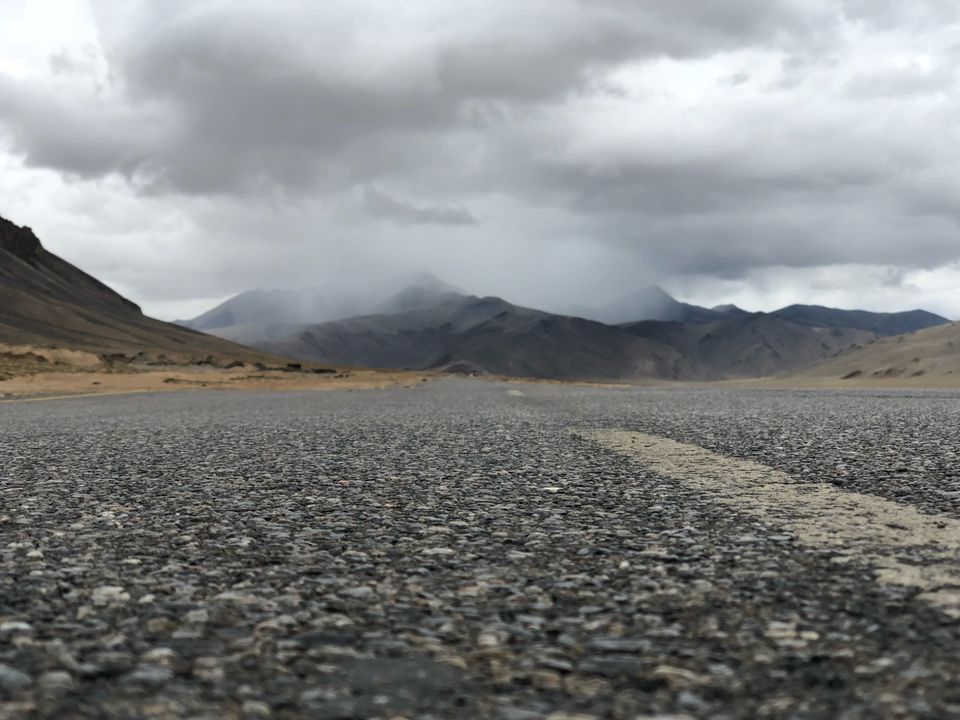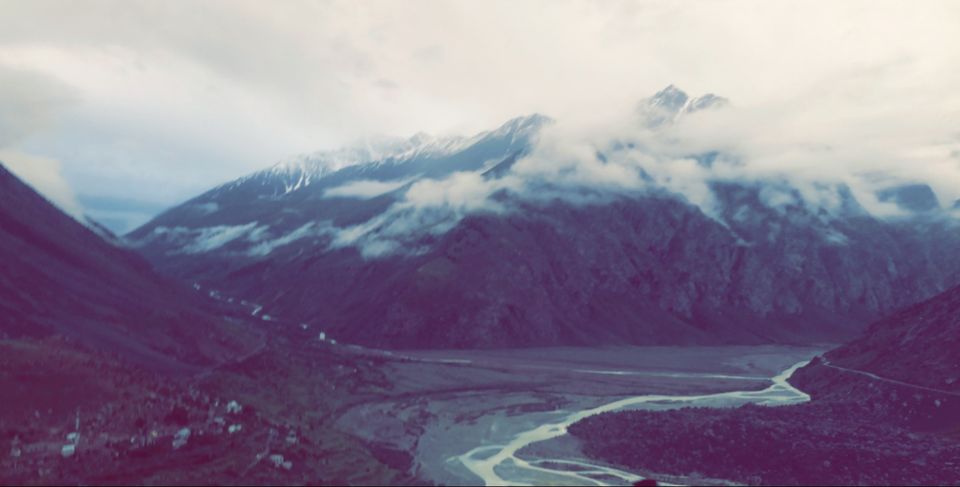 Exploring Leh: We got ready in the morning and had breakfast at Zostel Leh with some spectacular mountain view. The first thing to do in Leh is to get a permit from the Leh District Permit office as to visit Pangong Tso lake, Diskit Monastery, Nubra Valley, and Khardungla Pass. Then we hired some Bikes for exploring Leh i.e." Bullets". First, we visited Gurdwara Pathar Sahib, is a beautiful Gurudwara Sahib constructed in the memory of Guru Nanak, about 25 miles away from Leh.
After that, we visited the Magnetic Hill and after that, we went to see Hall of fame ( War Museum) which is built by the Indian Army in memory of the brave Indian soldiers who laid down their lives defending the motherland in the Indo-Pak wars.
After that, we visited Shanti Stupa With few other monasteries. That view from Shanti Stupa was mesmerizing and you can find various religious cravings on the wall of monastery. At the evening we visited the Leh market, which had various cafes and restaurants and shops where you can buy souvenirs. The market almost had everything. A restaurant named "The Tibetan Kitchen" is a must visit.
I recommend staying in Zostel type restaurants as here you can meet other travelers as, these type of hotels are hostels type like they have their common room, You will find here people from all over the world.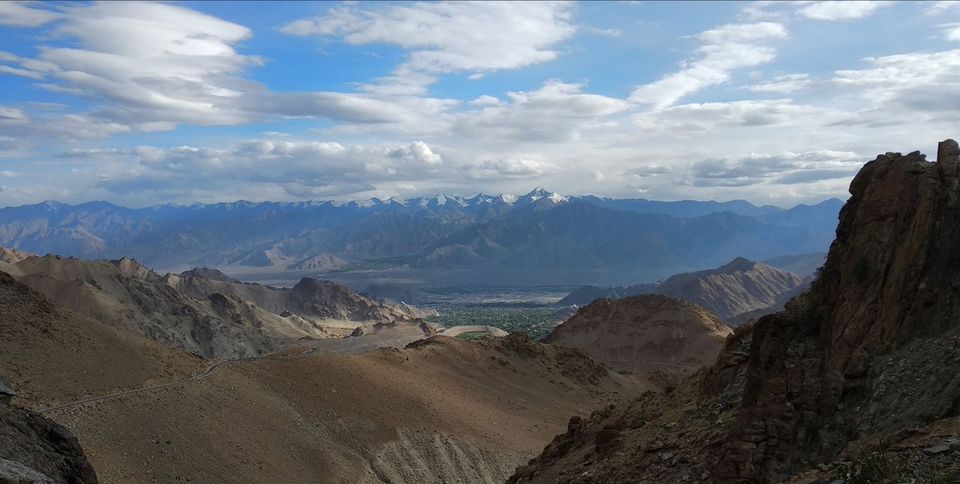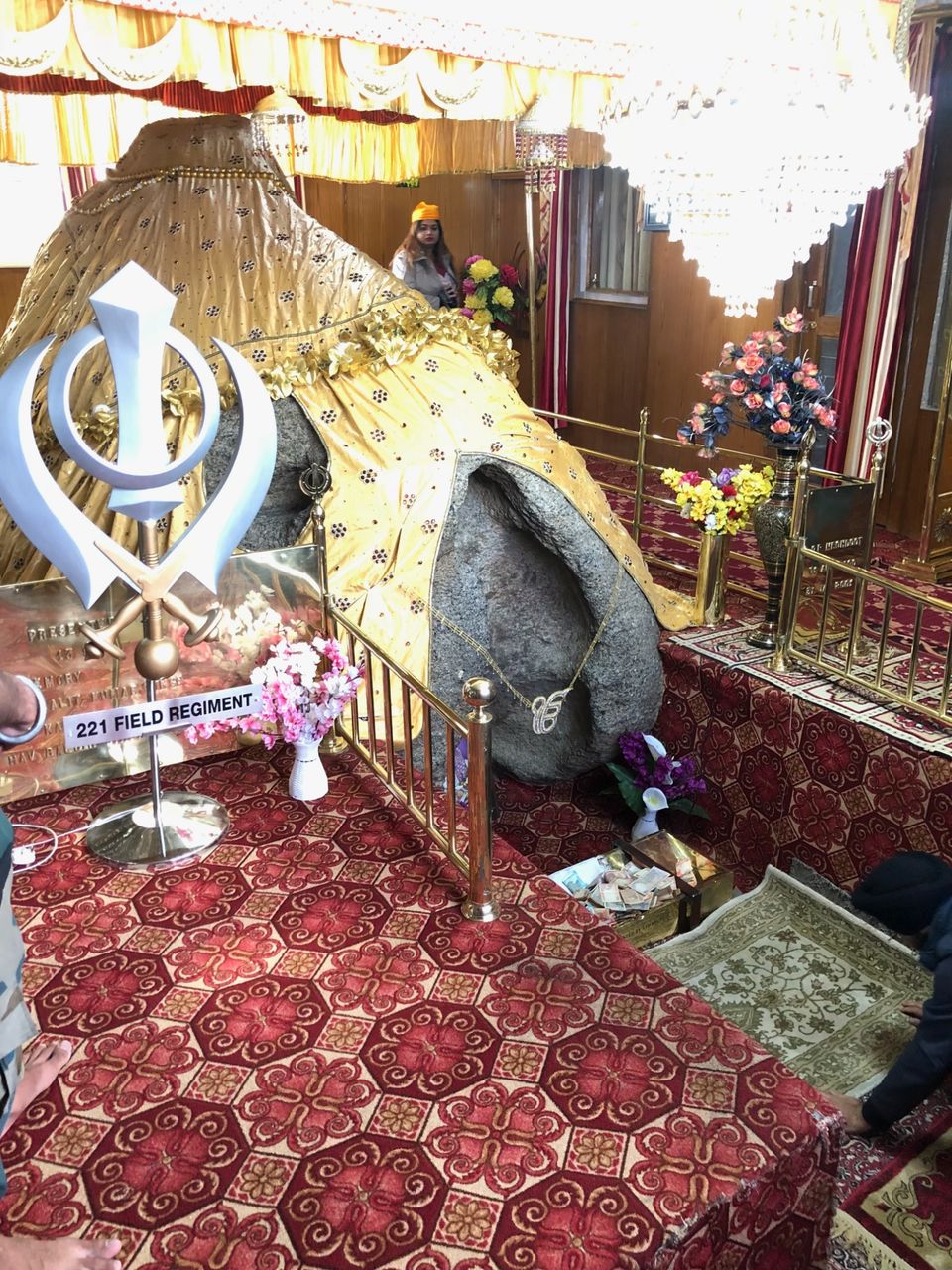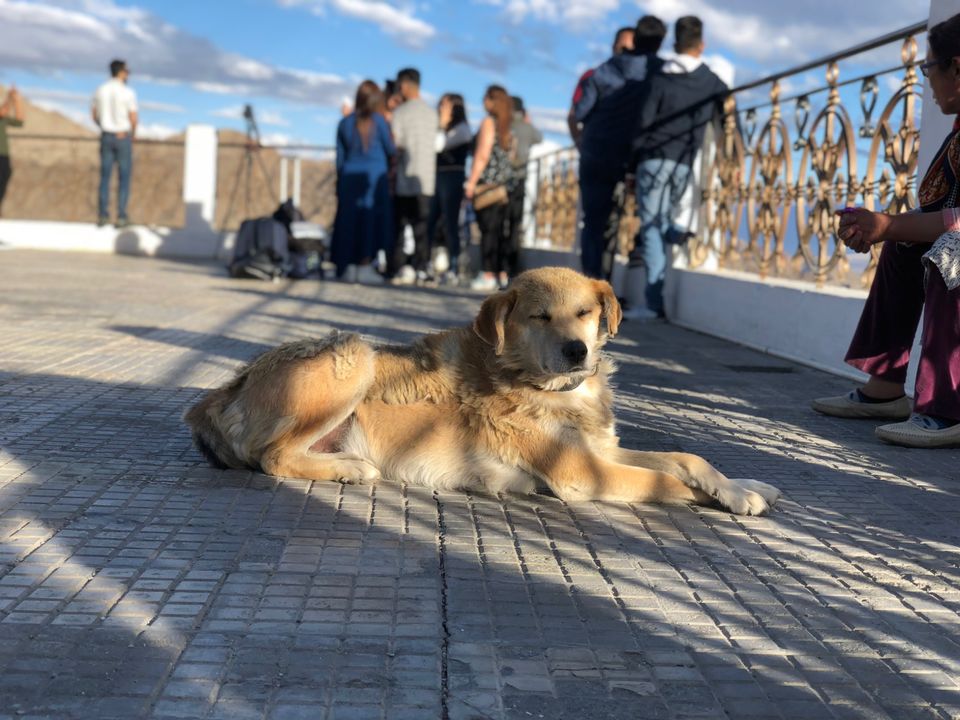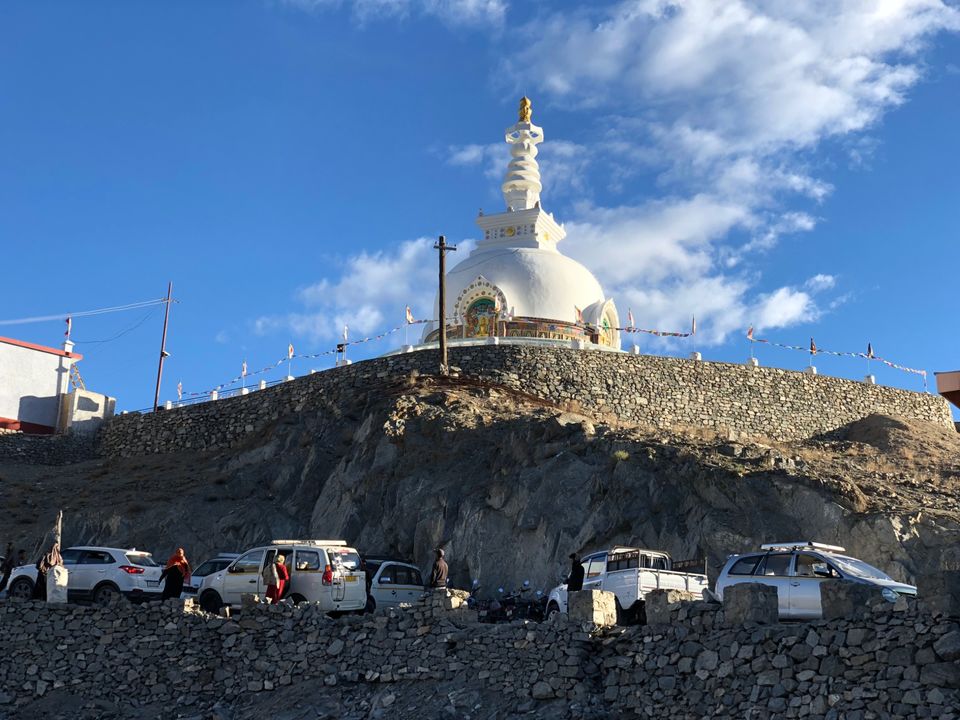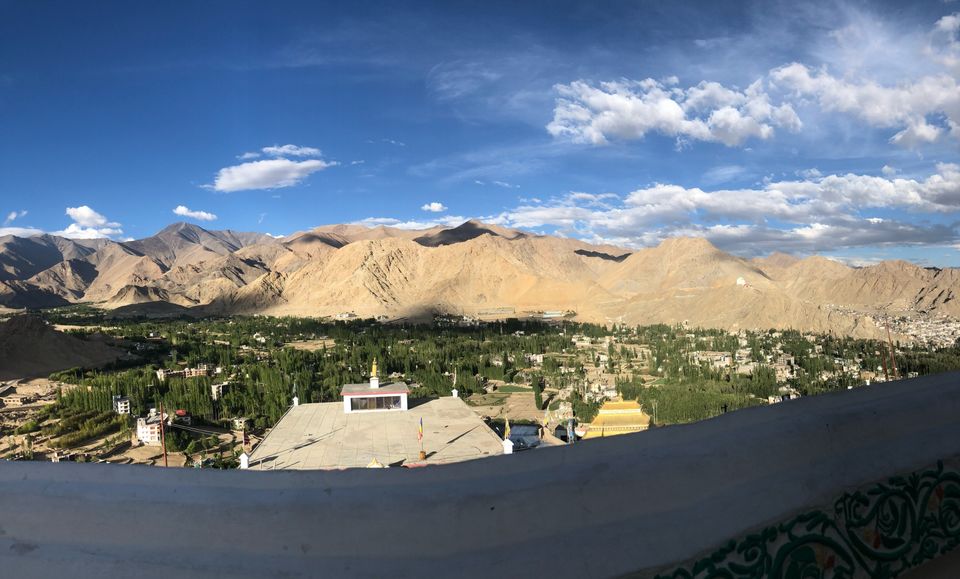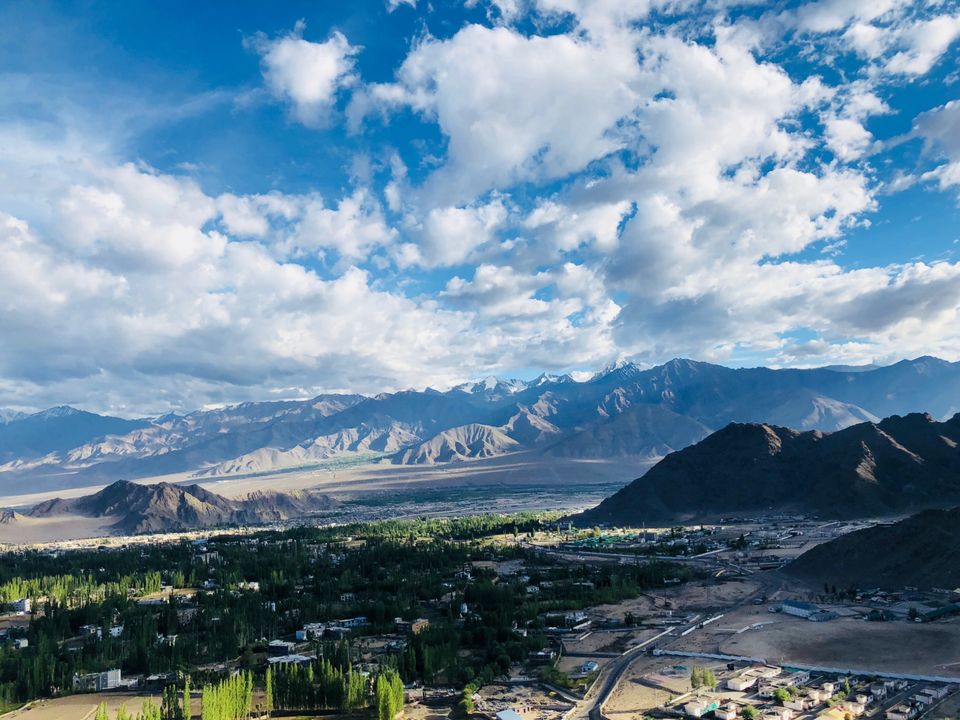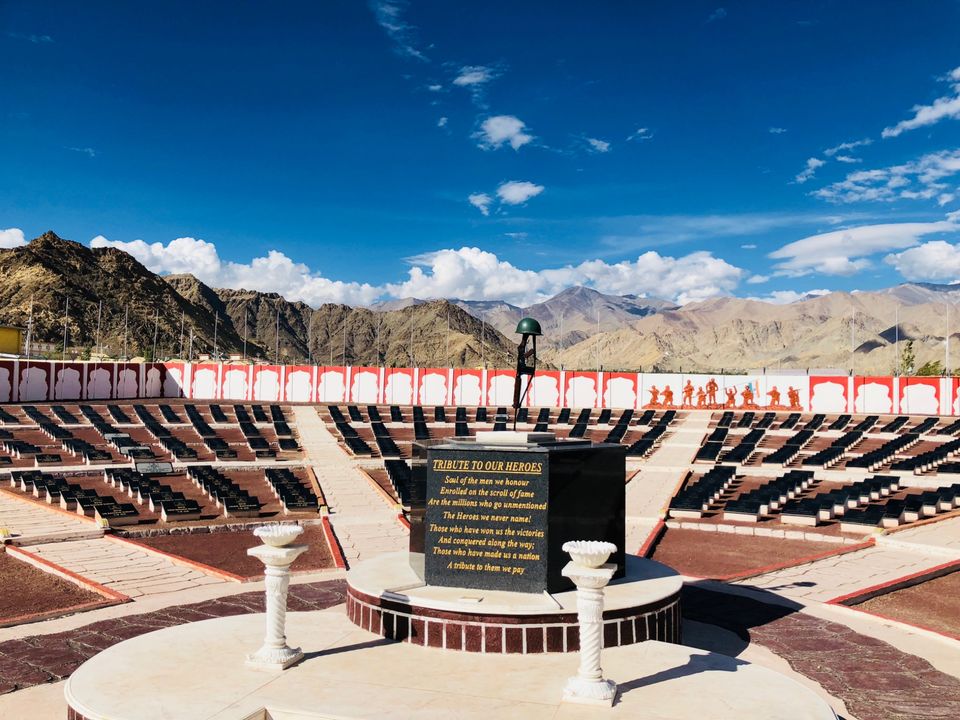 Early morning we left for places beyond Leh, that is Pangong Tso Lake , Nubra Valley, Khardungla Pass. After driving 40 km from Leh, we reached the Khardungla Pass which is in an elevation of 5,602 m (18,379 ft) and claims the world's highest motorable pass. The view from here was amazing and don't forget to have Maggi here from the nearby tea shop, as you are having Maggi at the top of the world. After clicking some photos, we continued our journey towards Nubra valley.
The valley is undoubtedly for the adventurous souls who would like to push their endurance limit for sighting some extraordinary places. The main sightseeing places and tourist attractions in Nubra Valley include, Diskit Monastery, which is the largest and oldest Buddhist monastery in the valley and the desert of Hunder. We had advance rooms book here, so we straight away went to our hotel to have some food and enjoy at night in the valley.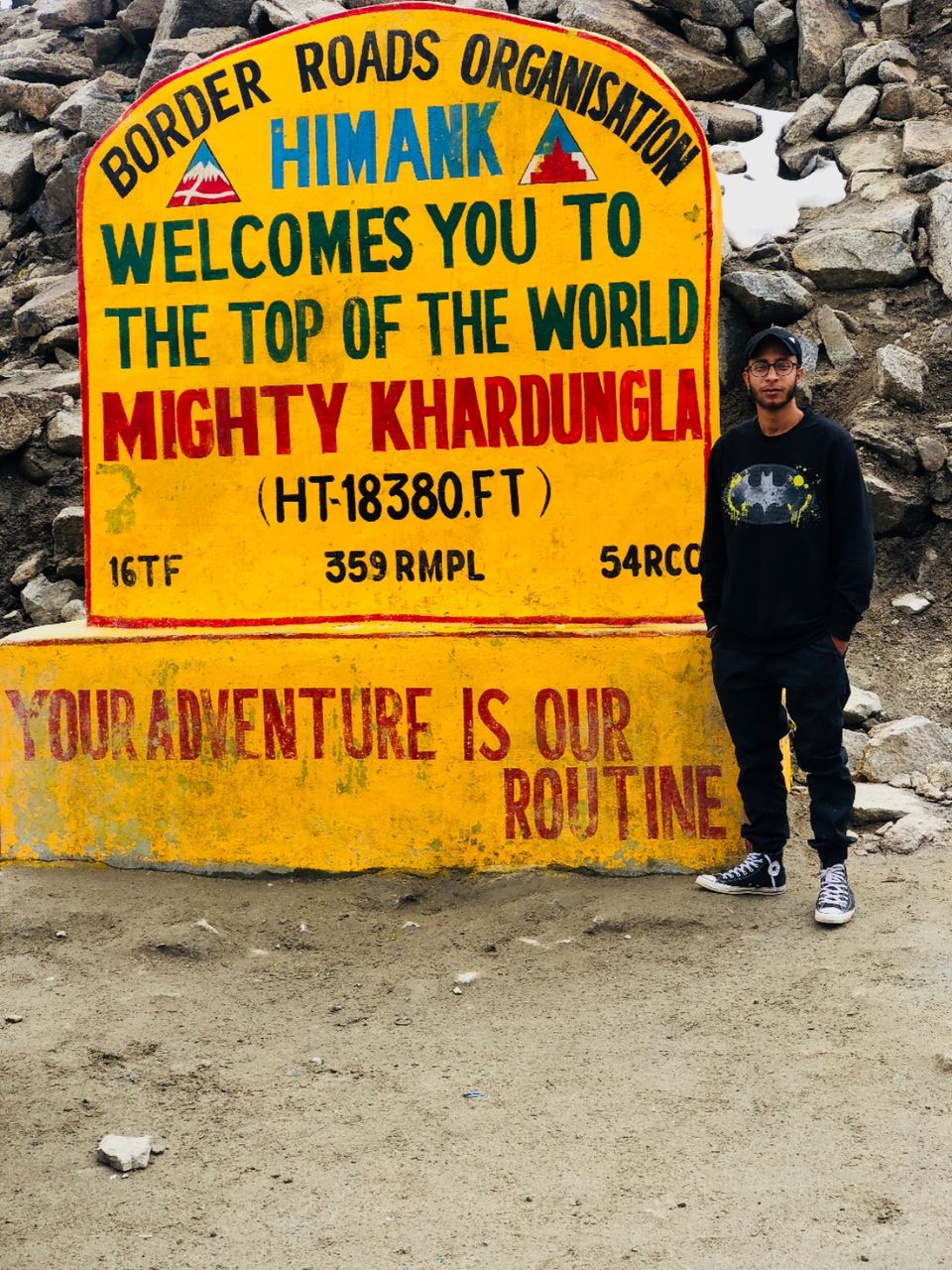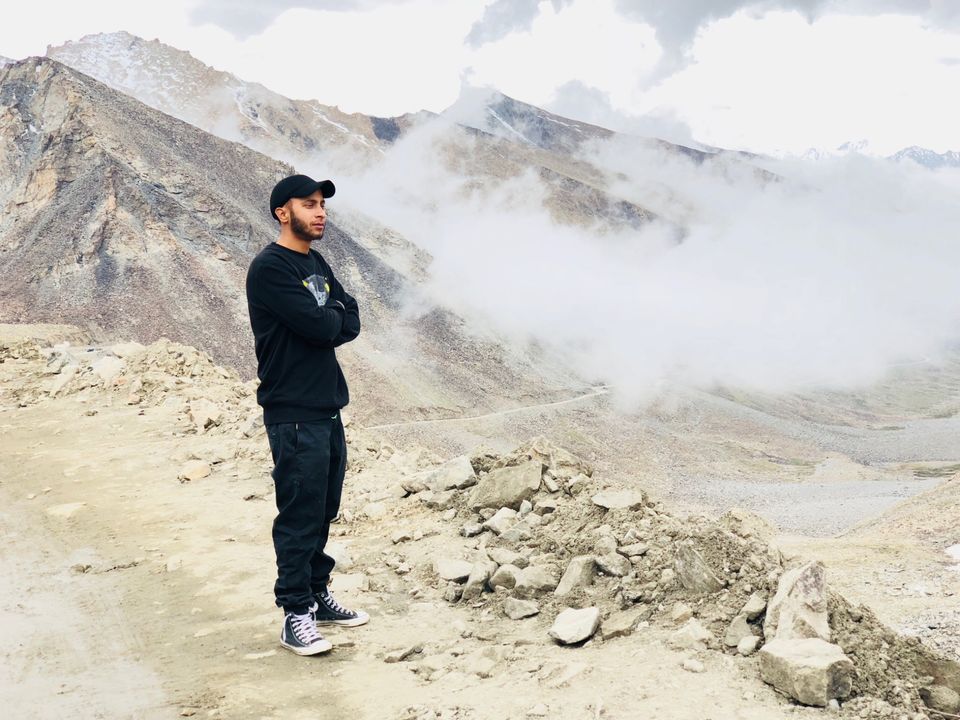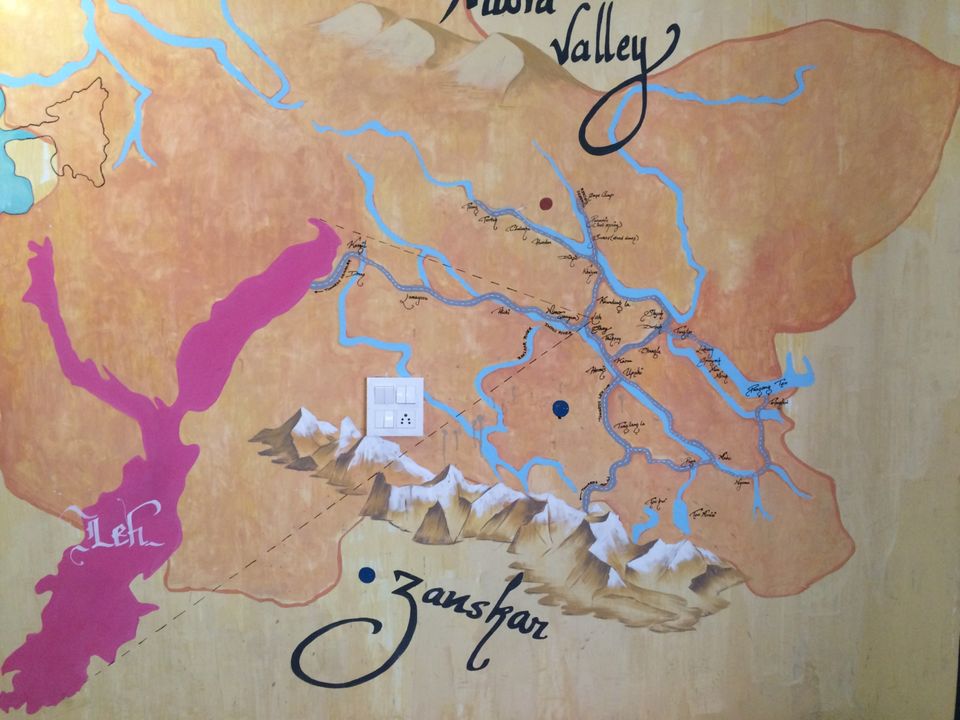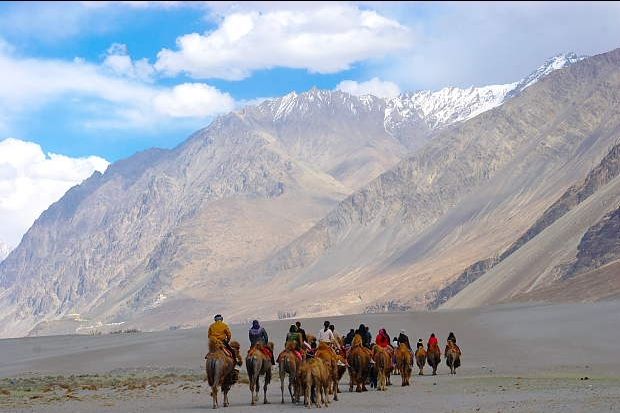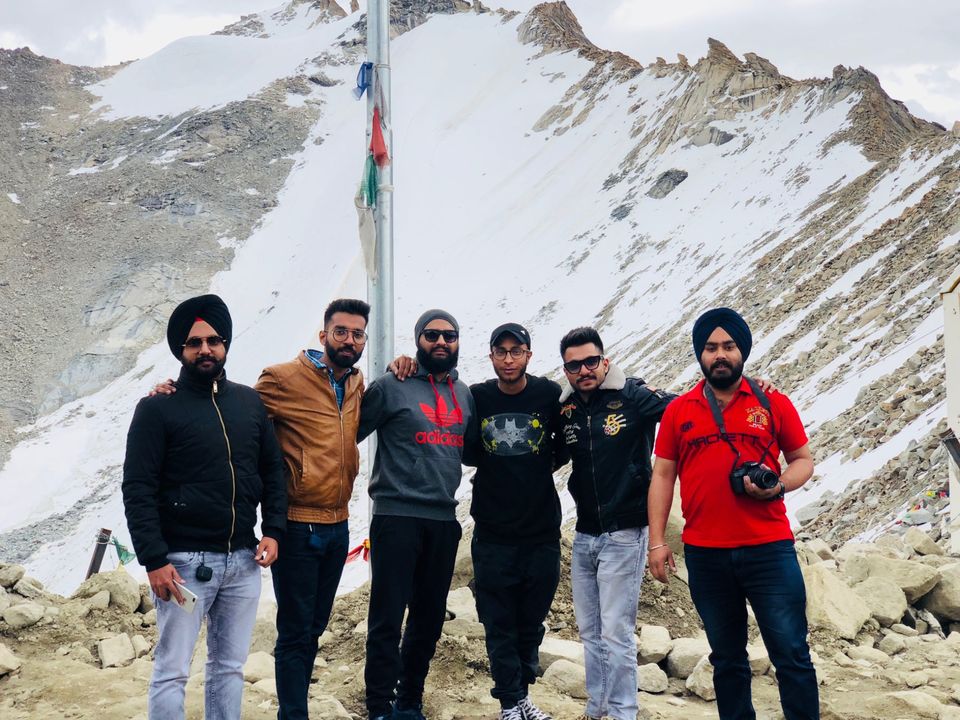 Time to see the most iconic place, Today we headed directly towards Pangong Tso which is 230 km, approx 6 h from Nubra Valley and the shortest route. Due to time-bound, we chose this route. Basically, you have got two routes, either one can take this one which is a bit fast and a risky track due to lots of flowing streams and short distance, or else if you have got time one can opt to go back to Leh. It was almost evening when we reached Pangong Lake and luckily we could witness the sunset, which was the most beautiful sunset I have ever seen in my life. Words can't describe the mesmerizing view which we were witnessing. We were able to get Lakeside camp and enjoyed the bonfire at the lake and witnessed the view at night. It was an iconic experience of life. In Morning we witnessed the spectacular view of Great Pangong Tso Lake, No words can describe it. After collecting memories for life, we came back to leh and there stayed there to a day and again had some traditional food at Tibetan Kitchen.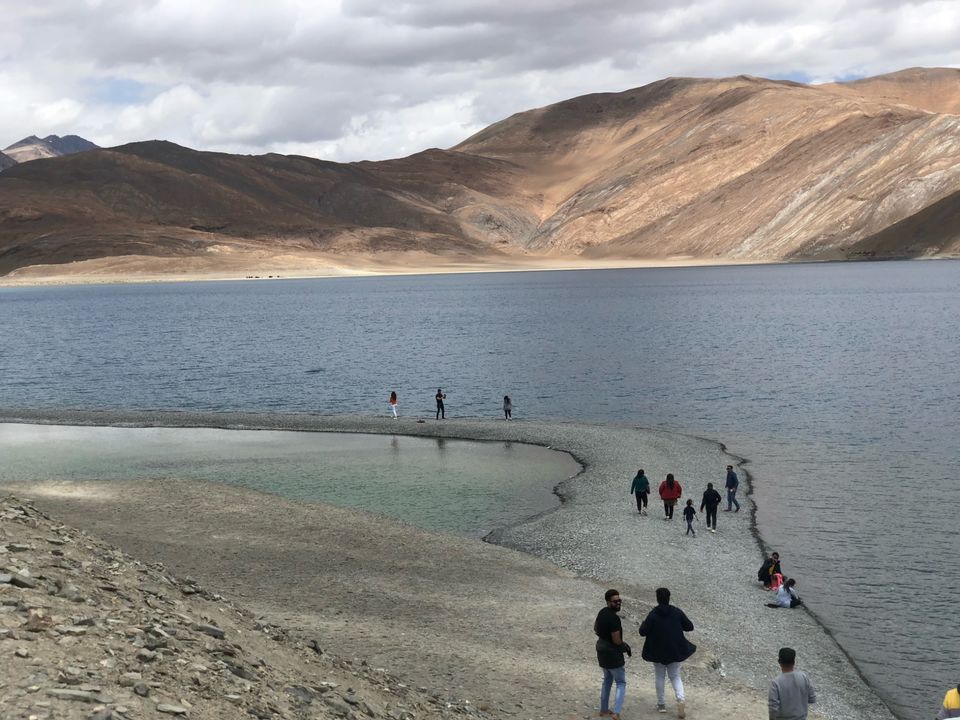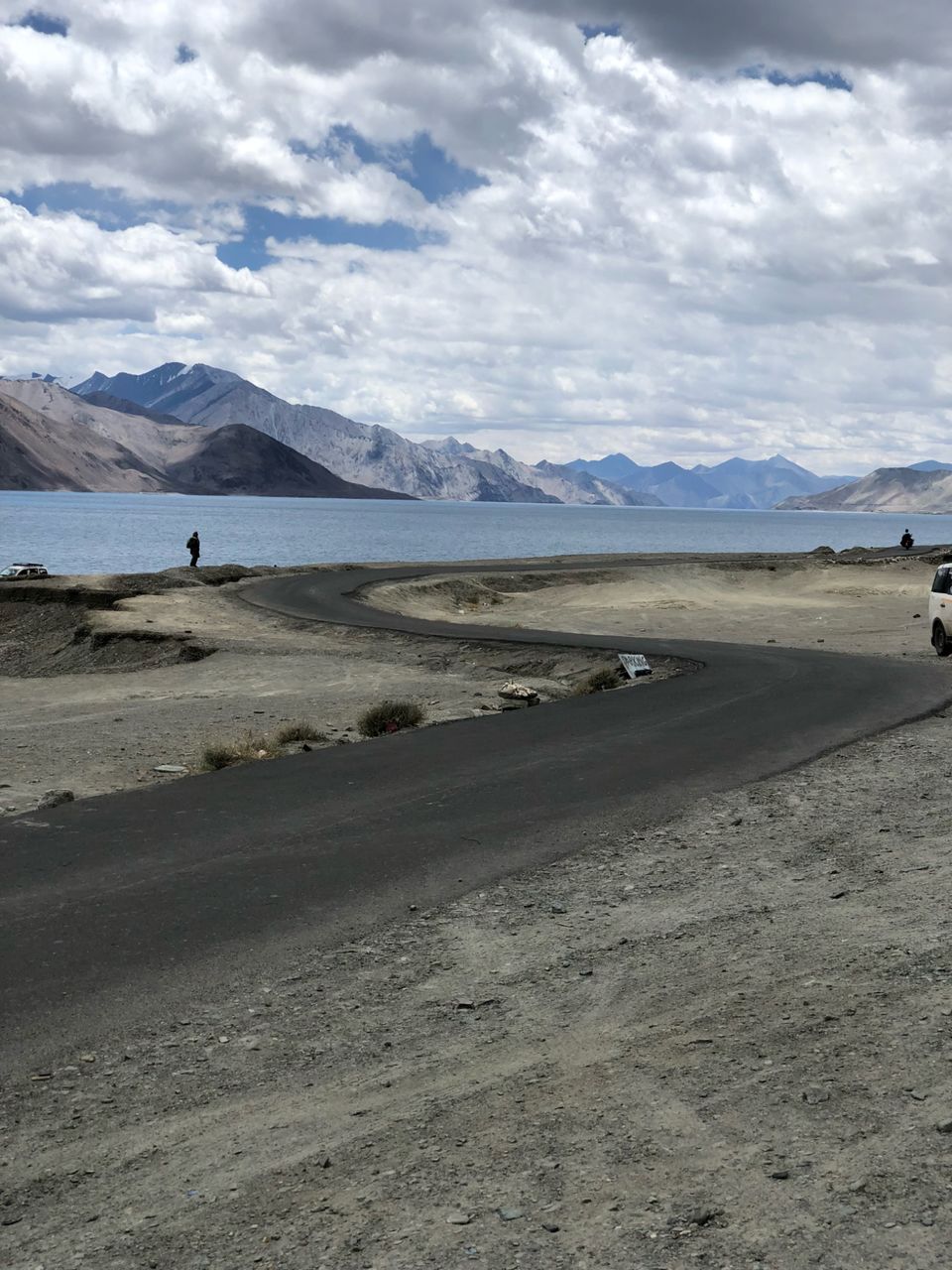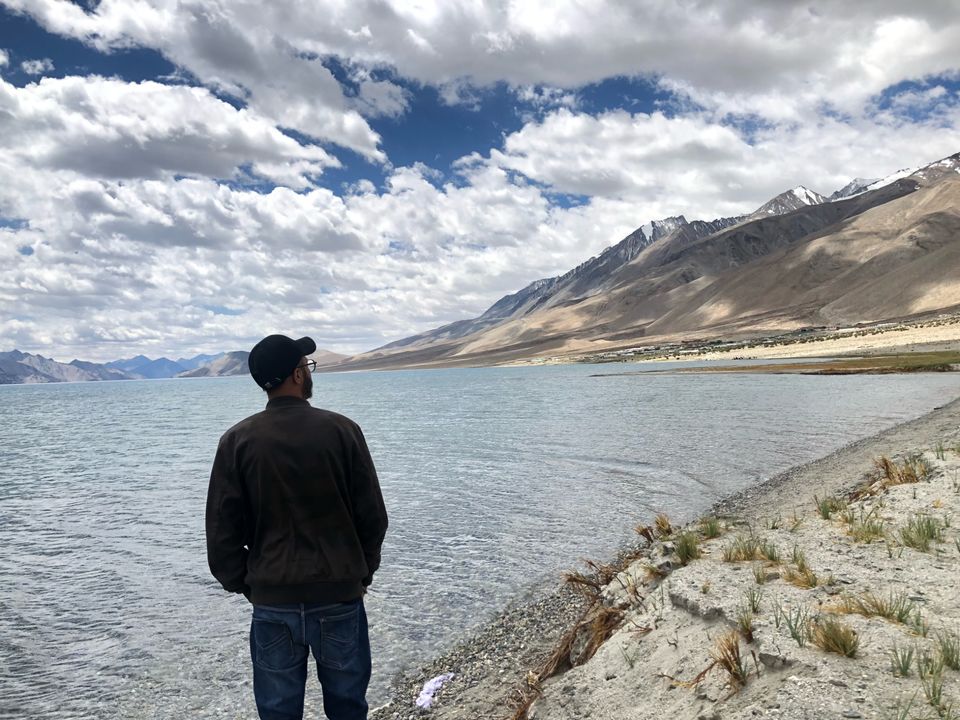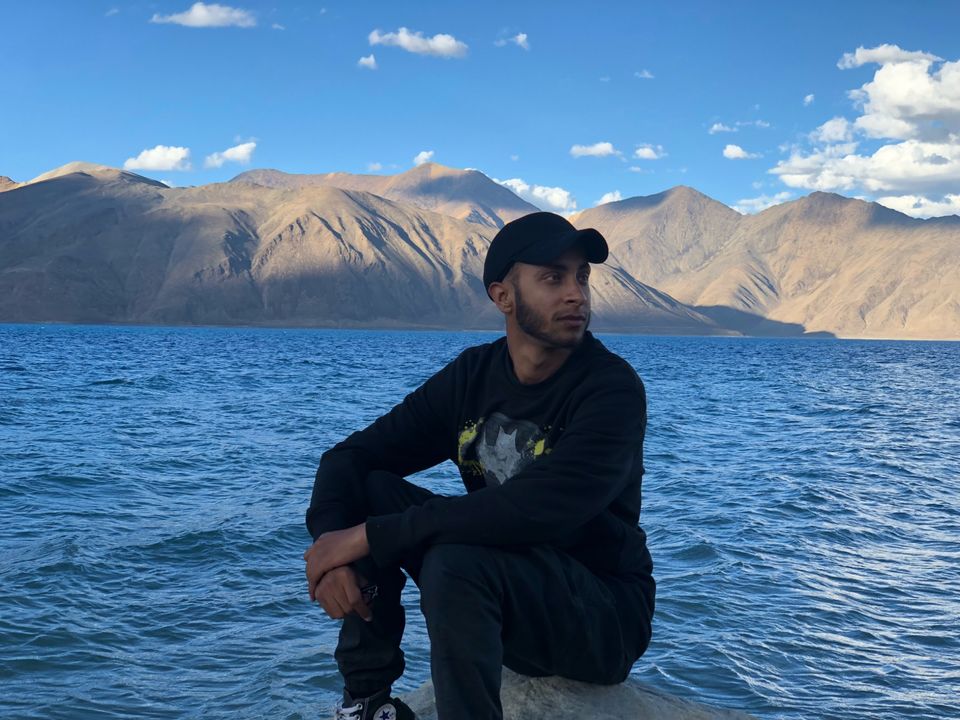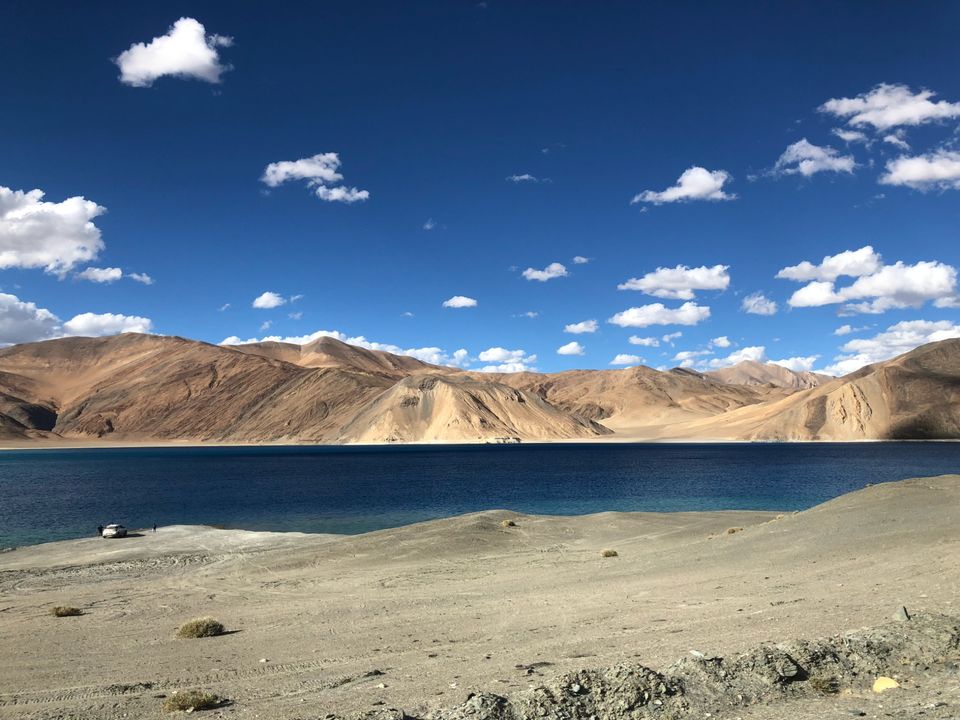 Today we headed towards Srinagar from Leh. You will be crossing through Kargil road while heading toward Srinagar. The Moutain view from Kargil is just amazing. Unfortunately, due to heavy rainfall, there was a landslide and it was night, so it was very risky. So we had to stay at the old cottage in Drass, which claims to be one of the coldest inhabited places in the world. But it was a hell of adventure spending night in Drass.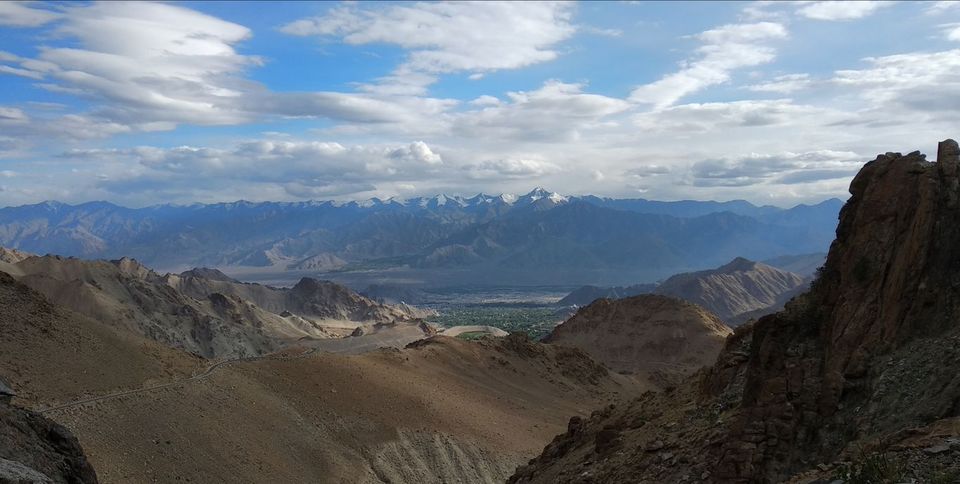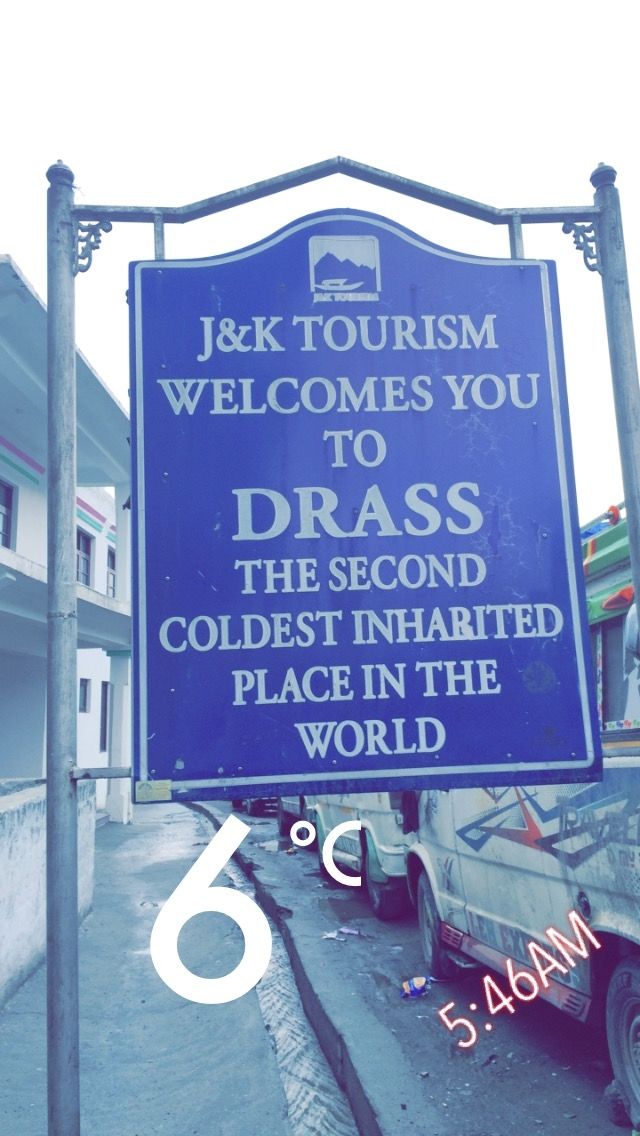 Next day early morning, as the landslide cleared so we continued our journey, as we passed through Zoji La Pass, which is one of the dangerous and worst roads in India. While moving forward as there were more landslides and there were traffic jams, so after Srinagar , we decided to stay at Patnitop . So booked a hotel there and spend a night there and have some rest.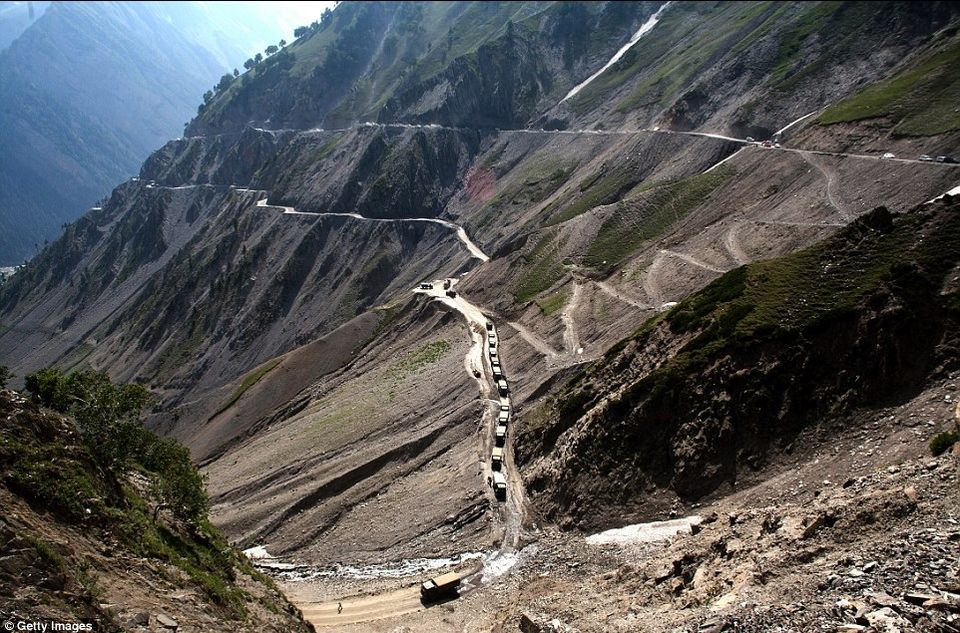 In morning we viewed some beautiful mountain range from the hotel window and had our breakfast, after that we were ready to go back to our home town.
So by Jammu National Highway via Pathankot, we finally reached Ludhiana.
It was one hell of an experience, which I will remember my whole life. I think everyone should take this trip once in a lifetime
I hope this information will help you guys in your future trip to Ladakh, in case of any suggestions or feedback you can definitely comment on the below-given box.