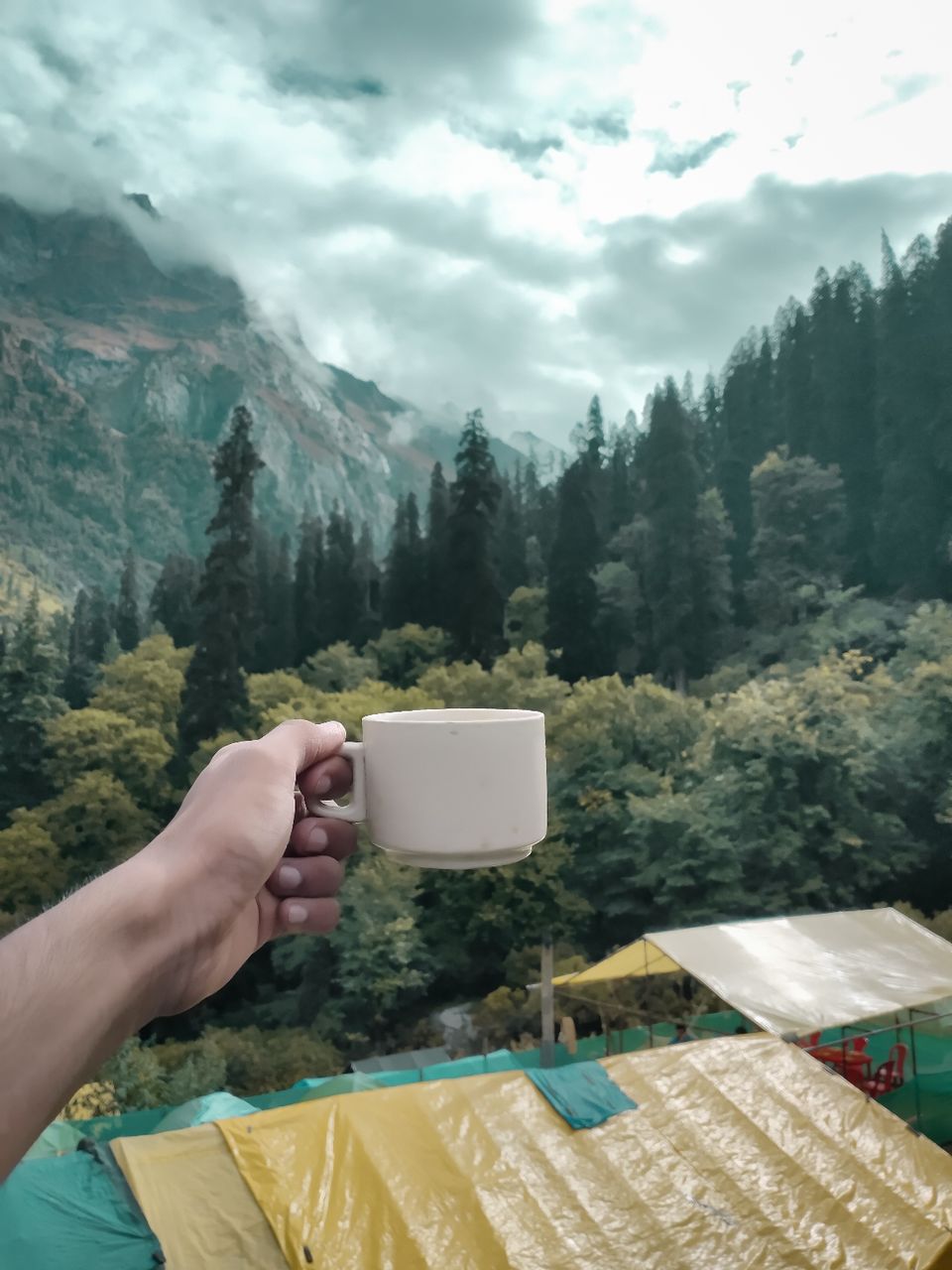 So About 10 days ago my friends were planning for a trip to Kheerganga trek, but I was in the middle of this confusion whether I should go or not but just 1 hour before the journey starts I decided to go.
As our steps were moving forward the danger was increasing and damn It was raining like hell. But when you have courage and crazy friends everything is possible. After crossing some dangerous spots as if the fear in me was gone. And in less than 4 hours we climbed it. It was a 12 km long trek that we chose for going up and another one 14 km long that we took to come down.
I felt a real belief in this that a beautiful view comes after the hardest climb. It was just wonderful just so magical totally losing my soul there, capturing every bit of it in my eyes then in my lenses. I don't know why I'm writing all this but it's important to share with you that when you live a moment you capture it better and I captured it with my whole soul. I'll be posting a series of pictures from this unforgettable experience and I hope you all will live them too.
This is something humourous about the trip !
We stopped at a hotel for taking a "Garmagaram Masaledaar Chai" and it was 2 in the night, everyone was in the mood of enjoyment then suddenly hot ambience changed into cold and freezed us, as we all entered into the bus, the driver said it's 15-20 kms more and it will hardly take half an hour to reach the destination. Everyone from us knew that almost 10 hours a bus takes to reach Kasol from Jalandhar and we have reached there within 6 hours, how does that even possible, then the driver said we're going to Kasauli not Kasol, there was a silence in the whole bus and it seemed like everyone just had their breakup and she is never going to come back.
Somehow we managed to convince the driver for going to Kasol and the expected 10 hours journey turned to unexpected 22 hours. We travelled almost 100 Kms extra and as you all know how dangerous it is to drive in nights in hilly areas. But when we reached the destination suddenly everything changed, tiredness became enjoyment and the nature amazed us with it's pleasing and ravishing peculiarity.